Review: Is The 2022 Honda Ridgeline Still 'Enough' Truck In The Age Of The Ford Maverick?
The Honda Ridgeline has always operated on the fringes of the pickup mainstream. For many years the only modern truck that made use of a crossover-sourced unibody platform in place of a traditional full frame design, the Ridgeline courted buyers who appreciated the practicality of an open cargo bed and were willing to sacrifice overall towing and hauling capacity to avoid the rougher ride and drive of an old school hauler.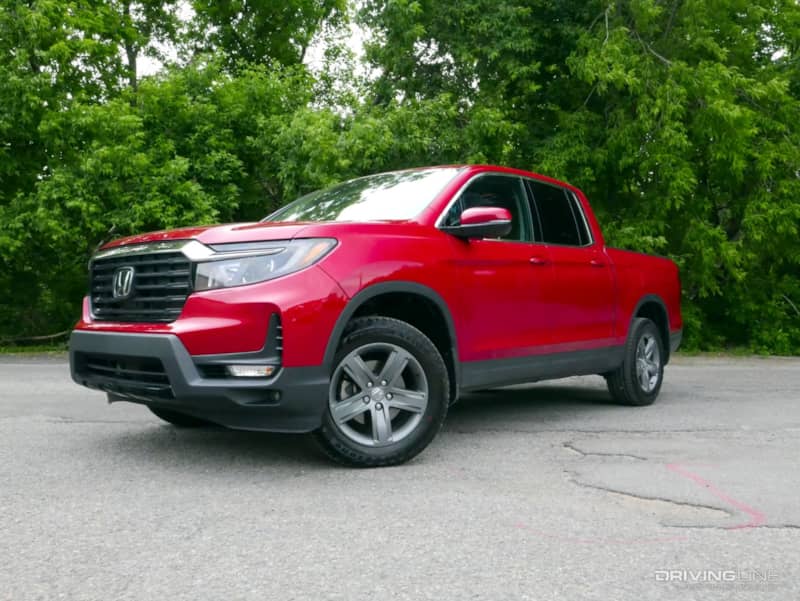 For 2022, however, the situation has changed substantially. Not only are there two new unibody trucklets on the market in the form of the Ford Ranger and the Hyundai Santa Cruz, but the pair also manage to dramatically undercut the Ridgeline in terms of both pricing and fuel economy. What's more, these compact models come close to matching the mid-size Honda in terms of capability when it's time to actually go to work.

It's a brave new world for trucks-that-aren't-really-trucks. For Honda, which has held firm on the Ridgeline's equipment and drivetrain details for several years now, shifting times bring an entirely new perspective to bear when evaluating where its pickup fits in.
New, But The Same
The 2022 Honda Ridgeline's basic design dates back nearly five years now, and it soldiers forward unchanged from the cosmetic refresh and minor equipment update it was given in 2021.
For its core fans, this doesn't present much of a problem. Honda has resolutely stuck to its guns in delivering a one-size-fits-all approach to its pickup, with the Ridgeline available exclusively with a V6 engine (3.5L, 280 hp, 262 lb-ft of torque), a nine-speed automatic transmission, and all-wheel drive.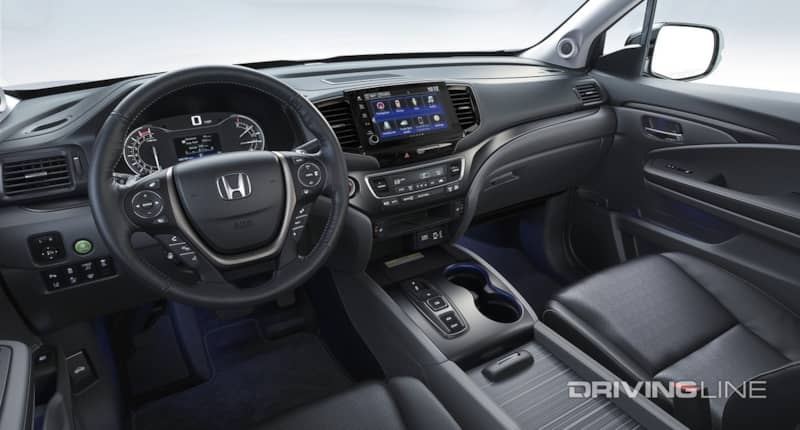 Each Ridgeline provides a four-door crew cab body style, with the only real differences between its four trim levels (Sport, RTL, RTL-E, Black Edition) showing up in terms of interior materials and feature content. The RTL adds heated leather seats and additional active safety, while the RTL-E (which I drove) adds a louder stereo system, navigation, power folding mirrors, and adaptive cruise control with a variety of other driver assistance systems.
All versions of the trunk also feature a useful under-bed storage locker, as well as a dual-function tailgate that can swing out of the way for easier loading. I hauled a bunch of items, including a self-powered snowblower, in the Ridgeline's bed, and my only complaint was that its 5.3-foot length meant my 6-foot ramps hung out over the rear. With the rear seats folded up, I was also able to transport my typical array of track day gear inside the cabin, where it was safe and protected from weather and theft.
Smooth To Drive, But Rough Around The Tech Edges
Driving the Honda Ridgeline RTL-E reveals that its best qualities are those borrowed from the Honda Pilot, whose GLTP2 platform it shares. Coil sprung at each corner, the fully-independent Ridgeline suspension is remarkably compliant as compared to the rough and tumble territory occupied by fellow mid-size trucks like the Ford Ranger and the Toyota Tacoma. This translates into a quieter ride at highway speeds (where broken asphalt is largely dialed out by the dampers) as well as compliant handling on more demanding stretches of pavement.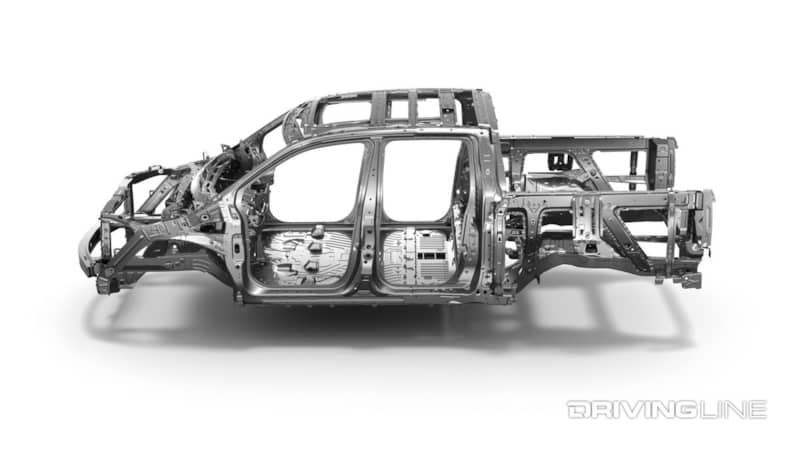 Unfortunately, by not offering anything but its familiar 3.5L V6 under the hood Honda has put the Ridgeline at odds with a truck landscape more used to being able to pick-and-choose when it comes to drivelines. Although the Ford Ranger and the Nissan Frontier are also single-engine pickups, Toyota, Chevrolet (the Colorado), and GMC (the Canyon) provide at least two engine options at ordering time, to say nothing of the additional drivetrains provided by the full-size and compact pickups that bookend the Ridgeline.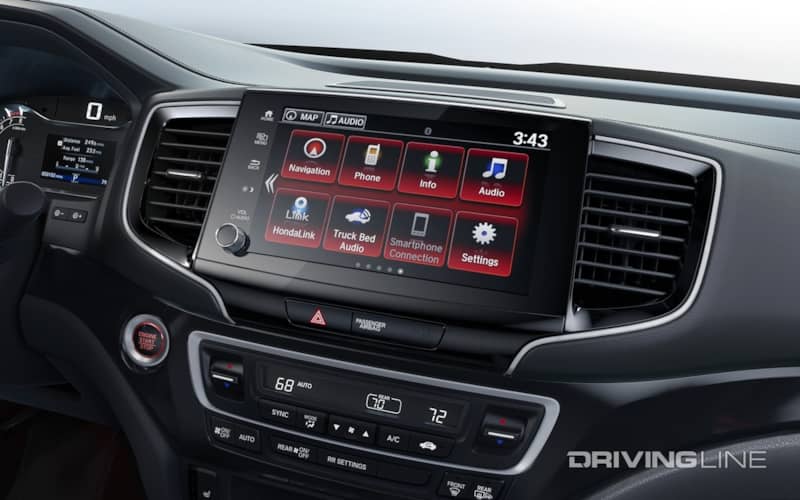 Reasonably powerful, and quite capable of keeping up with the flow of traffic while commuting, I had issues with how the drivetrain Honda's was managed. On a longer highway trip the adaptive cruise control system regularly dropped below its set 75 mph speed upon encountering hills, and when set to its most frugal drive mode cruise became unusable. This was on top of the adaptive system regularly mis-identifying traffic in the lane beside me as being in front of me while cornering, slamming on the brakes to avoid an impact that was not at all imminent.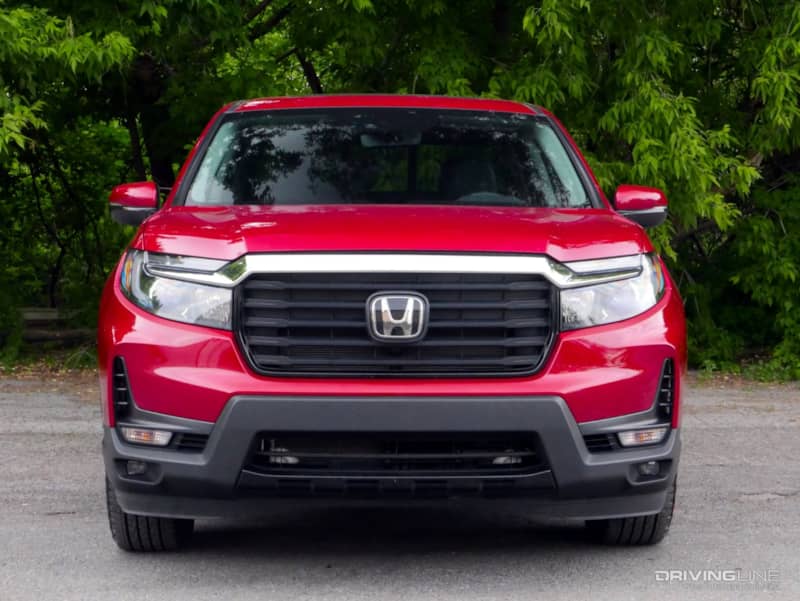 I was also disappointed by the Ridgeline's fuel economy. Rated by the EPA at an estimated 18-mpg city and 24-mpg highway, I saw no better than 19-mpg during a highway-heavy run. That's considerably lower than several mightier full-size trucks are able to deliver, and below average for a mid-size model.
Compact Assault
The most pressing issue facing the Ridgeline isn't how it fares against other, similarly-sized trucks, but rather the new threat presented by Ford and Hyundai's compact upstarts, each of which presents the same kind of comfy, composed driving experience but with several advantages, depending on the model.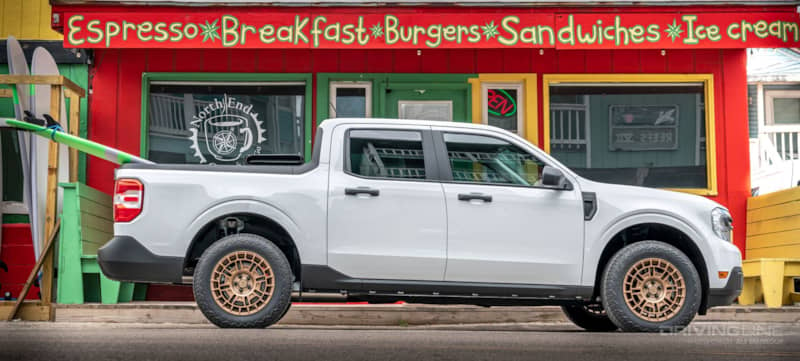 The Ford Maverick, for example, features a hybrid drivetrain in its base model that's good for a startling 37-mpg, while its available turbocharged four-cylinder approaches the Ridgeline's V6 in terms of power (250 hp, 277 lb-ft of torque) while also surpassing it at the fuel pump with a 23-mpg city / 30-mpg highway rating (dropping a single mpg for AWD-equipped models). Even its payload, at just over 1,500 pounds, is competitive with the Ridgeline's near-1,600 pounds rating. The one area the smaller Ford lags the Honda is in towing, giving up 1,000 pounds of trailer capacity versus the Ridgeline's 5,000 pounds max.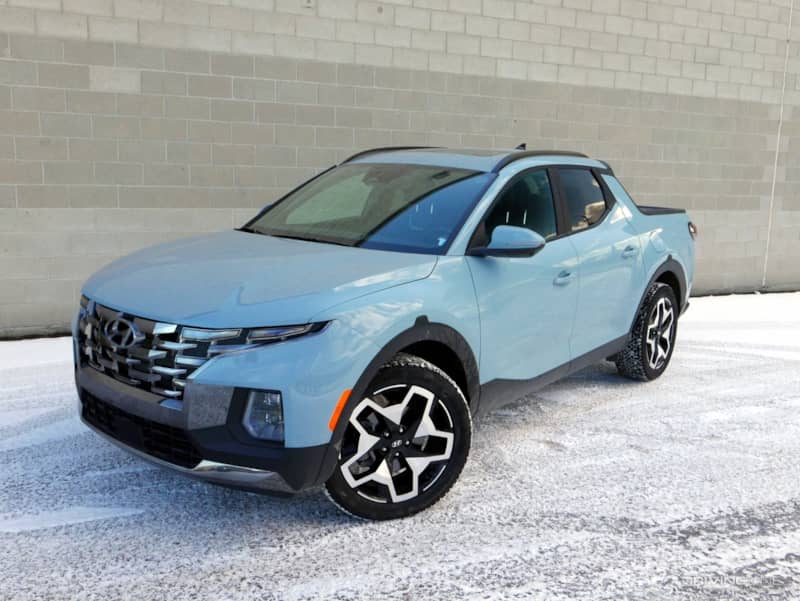 It's here that the Hyundai Santa Cruz picks up the slack, posting the same 5,000 pounds of towing as the Honda along with a similar payload rating. This is no surprise, given that the Hyundai's top-tier drivetrain pushes out 281 hp and 311 lb-ft of torque from  a turbocharged, 2.5L four-cylinder engine—all while posting better fuel economy, too.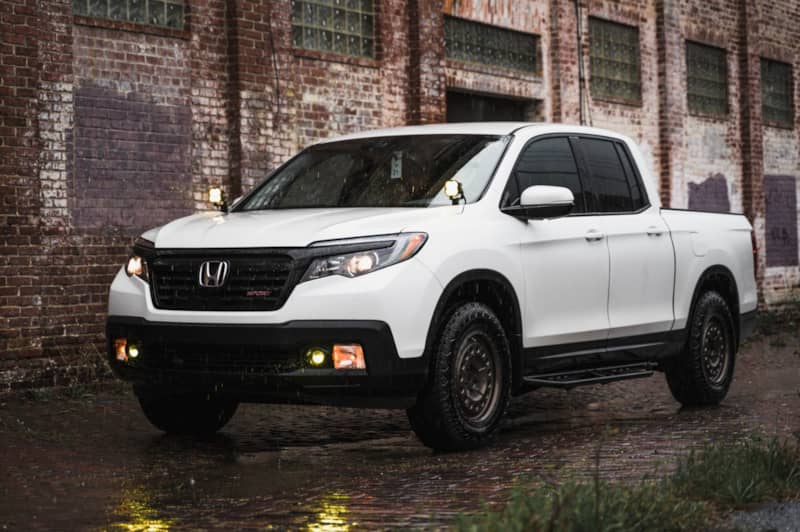 Of course, both the Hyundai and the Ford give up more than a foot of bed length when compared against the Honda (although each boasts similarly innovative storage and hauling features incorporated into the cargo area). That difference is more than made up for by the startling price differences between the compact trucks and the mid-size Ridgeline: the Honda's $38,140 starting price ($44,070 for my RTL-E tester) costs nearly $15,000 more than the entry-level Santa Cruz or the hyper-efficient hybrid Maverick. In fact, the most expensive and most capable trims for either compact pickup are priced nearly identical to the cheapest Honda's window sticker.
New Frontiers
Is it strange to compare a mid-size truck like the Honda Ridgeline to compacts like the Ford Maverick and Hyundai Santa Cruz? Not as much as you might think, given that all three vehicles, as mentioned above, are after the exact same customer. With their smaller dimensions, more frugal fuel mileage, and more advanced tech features, both the Santa Cruz and the Maverick are an easier fit into the lifestyles of those who only occasionally need to tag in their pickup's bed or towing capacity.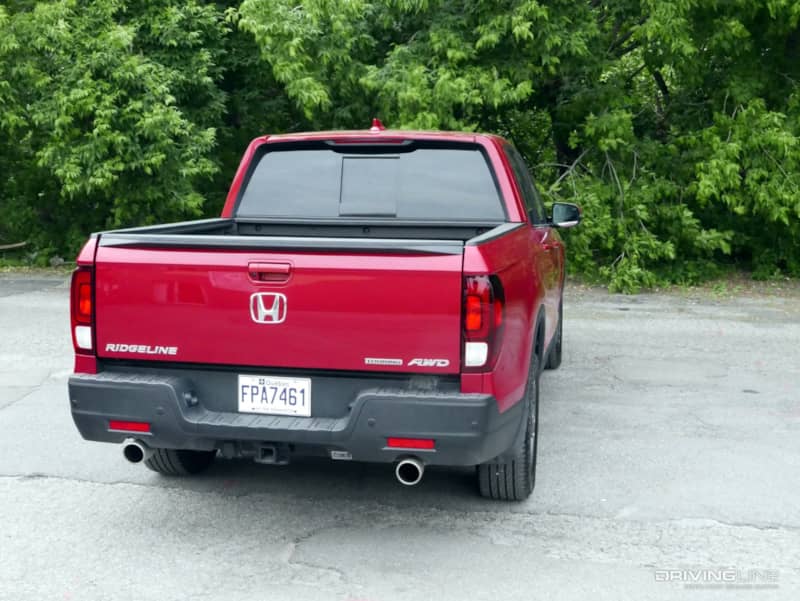 Throw in the Ridgeline's dramatic price difference, and it's clear that Honda can no longer count on being the only not-truck in the pickup game as its primary point of appeal. While a good all-around option, especially if you need a larger rear seat, the Ridgeline's stasis in terms of design, features, and drivetrain have finally caught up to it, making it vulnerable to less expensive, and more innovative choices.