2017 Civic Type R: The Fastest Front-Drive Car Ever?
Honda has made no secret of its attempt to rewrite the performance car books with the new 2017 Civic Type R. And to prove its capabilities they've taken the production version of the new Type R to the Nürburgring in attempt to set a new lap record for a front-wheel drive production car.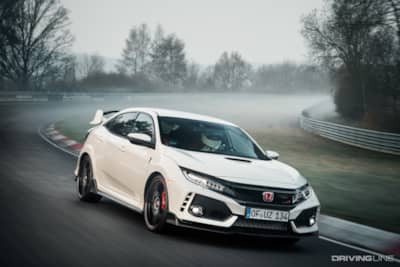 In terms of ultra fast front-drive cars, the Type R's primary rival would be Volkswagen's Golf GTI Clubsport S, which turned in a 7:47.19 lap last year. Could Honda's latest specialty machine beat this impressive time?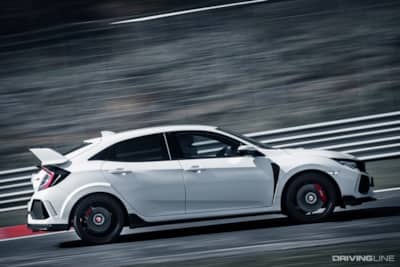 At the end of the day, the new Type R lapped the 'Ring in 7:43.80 seconds, making it over three seconds quicker than the Volkswagen as well as nearly seven seconds faster than the previous European-market Civic Type R.
Naturally, Honda has also released in-car video footage showing the record breaking hot lap in all of its glory. While Nürburgring lap times might not carry a ton of weight when it comes to real world everyday driving, the numbers are downright impressive either way.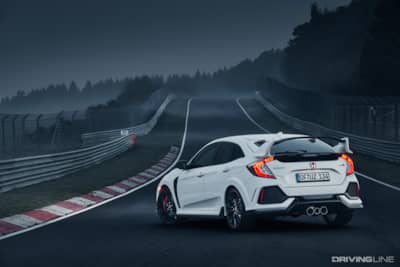 More than anything we are just excited the Civic Type R is finally making its way to North American shores, and this news only makes us more eager to finally get behind the wheel.