The 2017 Civic Type R Has Finally Arrived
No BS, but the car you see here has been a long, long time coming. Ever since the EK9 hatchback was introduced to the Japanese and European markets, American Honda enthusiasts have been dreaming of — and waiting very, very patiently for — a U.S. production model Civic Type R.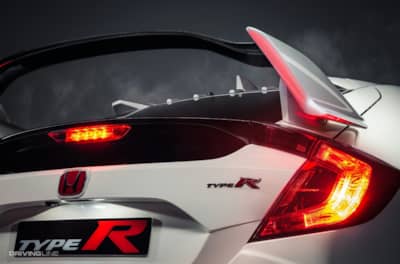 Put those pitchforks down and release the Twitter fingers; Honda has heard your pleas and is finally delivering. Big time.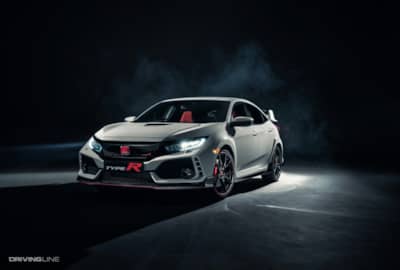 Unveiled to attendees of the Geneva Motor Show (and the rest of the interwebs) early this morning, the 2017 Civic Type R joins the 10th-generation Civic family as a five-door hatchback, not a far cry from the prototype that we took a closer look at last fall. And because of the iconic Type R badging, you can be sure that Honda has taken all steps necessary to make this a true performance machine worthy of the namesake it represents.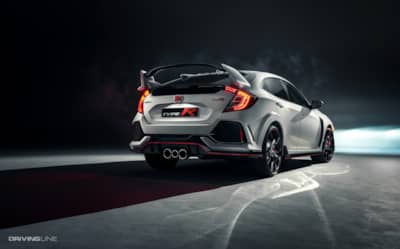 Under its hood lies one of the most potent Type R motors to date: a 2.0-liter DOHC i-VTEC motor with direct-injection and a turbocharger to help it produce 306 hp at 6,500 rpm while providing 295 lb-ft of torque — a huge step forward from the original, naturally-aspirated B16B that came with the original CTR. Complemented by a six-speed manual transmission with rev matching and a short throw shifter, we can already see the first batch of owners with wide smiles at track events.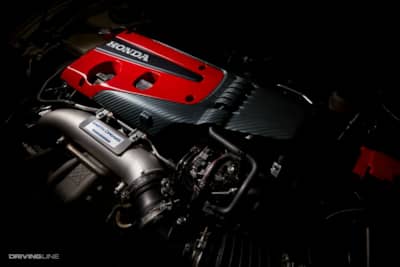 Compared to its other Civic brethren, the Type R reigns supreme thanks to a sport-tuned suspension that has a new Dual-Axis front suspension that helps reduce torque steer and pushes harder during extreme cornering; a four-wheel Adaptive Suspension System featuring three-chamber dampers; and a helical limited-slip differential to help deliver power to the front wheels. The 2017 CTR comes with 20-inch factory alloys (that's 5 inches up from the original '96-'97 model and 4 inches from the '98-'00), while Brembo 4-pot front calipers and 350 mm cross-drilled rotors with 305 mm solid rear rotors give the car some much needed bite when it's time to hit the brakes.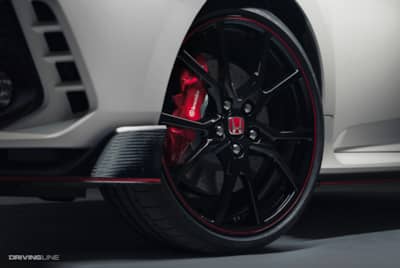 When I am finally able to plant myself into those beautiful Type R seats, I imagine it'll be similar feeling to that of when I drove the original CTR, Integra Type R and NSX for the first times — it'll be like heaven on Earth, a vehicular fountain of youth. The 2017 CTR will be far more technologically advanced, coming with three driving modes: Comfort, Sport (Honda's default, a good move) and +R, where each distinct mode adjusts steering and throttle response, rev-matching, damper settings and Vehicle Stability Assist. Other interior features include a Type R steering wheel, shift boot, aluminum shift knob and sport pedals, gauge cluster and numbered serial plate — the same types of parts older Type Rs came with to let you know that you had a special vehicle in your possession. The newest member is carrying that tradition on.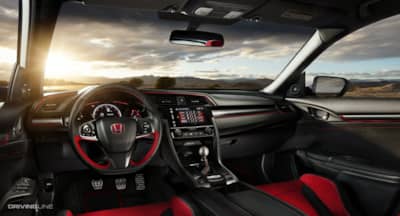 The 2017 Honda Civic Type R is set to hit dealers later this spring with an MSRP estimated in the mid-$30K range, which is easily the most expensive Civic to date. However, those who have waited this long for a U.S. production model should have no problem forking over the necessary coin in order to finally secure one of their very own. Where do we sign up?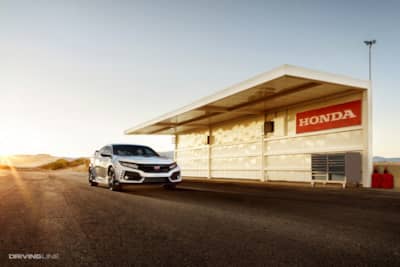 (Photos courtesy of American Honda)
Check out the gallery below for more photos of the new Civic Type R.