2021 Formula Drift Seattle: Chelsea DeNofa Snags Third Win of the Season
Story By Joey Redmond
Photos By
Thirty-two teams arrived at Monroe, Washington on July 30th, ready to run the fastest track of the Formula Drift season. The bank at Evergreen Speedway is unique because it allows a 90mph+ sustained tandem drift in competition for a relatively long time, hence calling this track the fastest in Formula Drift. The venue held a record, sellout attendance this year which was a positive change after last year's race that had an empty grandstand due to Covid restrictions.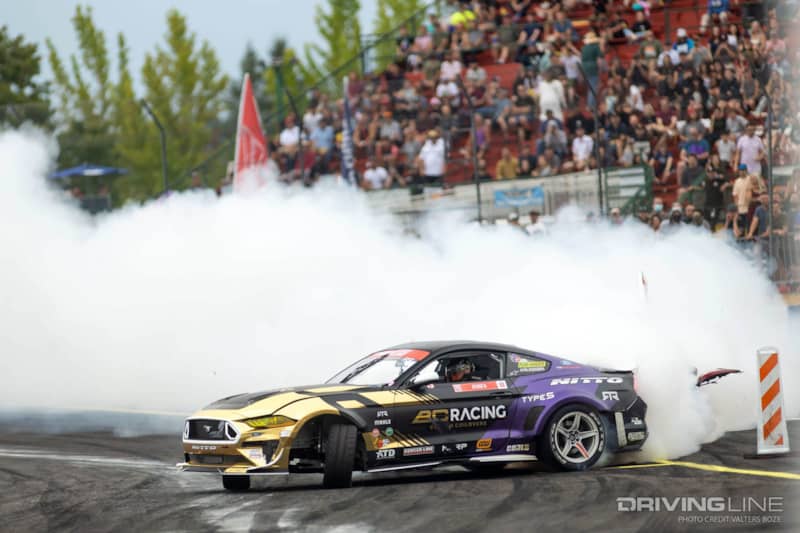 Qualifying
Drivers really showed up to dominate the qualifying session. Michael Essa left no question he was top qualifier in his E46 BMW when he laid down one of the best runs this track has ever witnessed. Chris Forsberg returned to his old ways and finished up in second place. Chelsea DeNofa who is in a close Championship race struggled on his first lap and was forced into the second lap, last chance qualifier to run at the event. This resulted in qualifying 28th and positioned him in one of the hardest Top 32 battles he could receive with an intense battle with Odi Bakchis.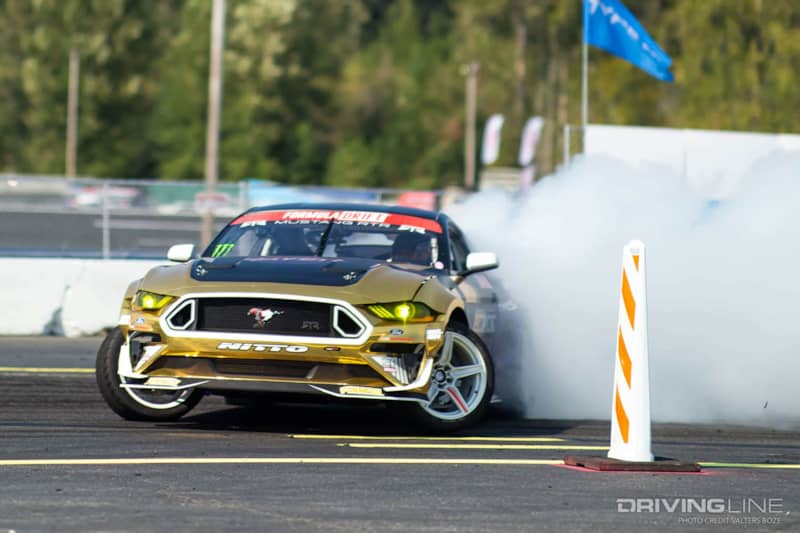 A Terrific Top 32
Rookie Branden Sorensen versus Dean Kearney was the first memorable battle of the Top 32 with as they pushed each other into One More Time calls without one driver finding an edge over the other. After some hard-fought tandems, Dean Kearney in his Dodge Viper edged out the current Rookie of the Year leader Branden Sorensen. The show stealer of the Top 32 was up as Odi Bakchis and Chelsea DeNofa took to the line with huge Championship points implications. Chelsea DeNofa turned up his Mustang RTR and put some new Nitto NT555 G2 tires on and put in a performance in the chase battle. In the end, Odi Bakchis couldn't bring enough to beat him in this round.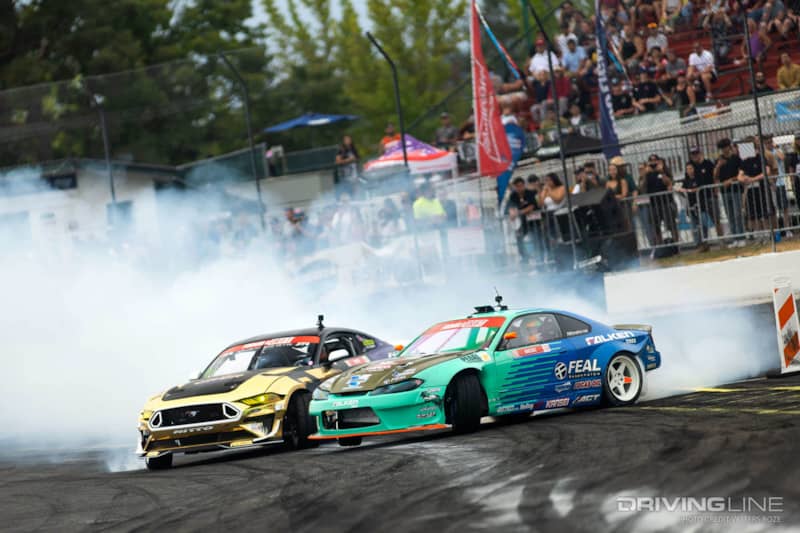 Fredric Aasbo stayed consistent against the up-and-coming Taylor Hull allowing him to move into the Top 16 as well. Adam LZ suffered a huge crash on the bank in his S15 Silvia and couldn't get the car repaired in time to finish his battle.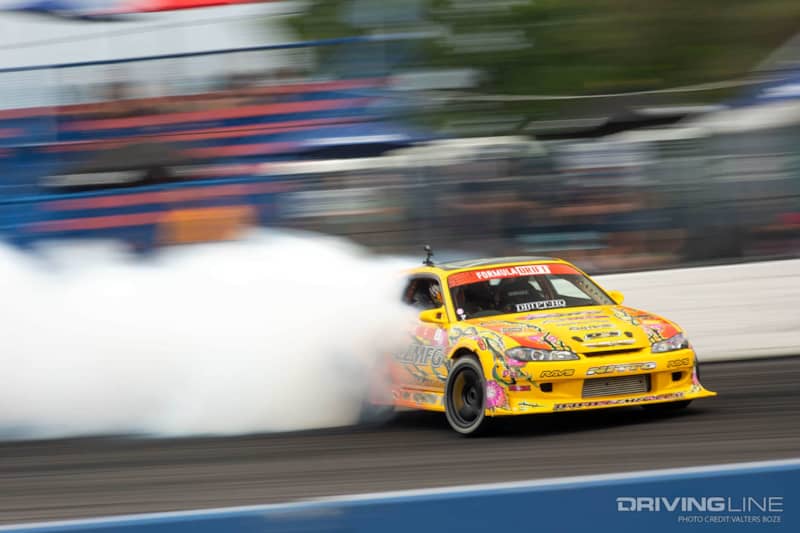 The Most Memorable Top 16
The scores in qualifying pushed most of the top 10 Formula Drift drivers onto one side of the bracket offering some fantastic early in the bracket entertainment. Chris Forsberg faced off against Fredic Aasbo and after an OMT call, Aasbo made some mistakes on his chase run and was eliminated from the event.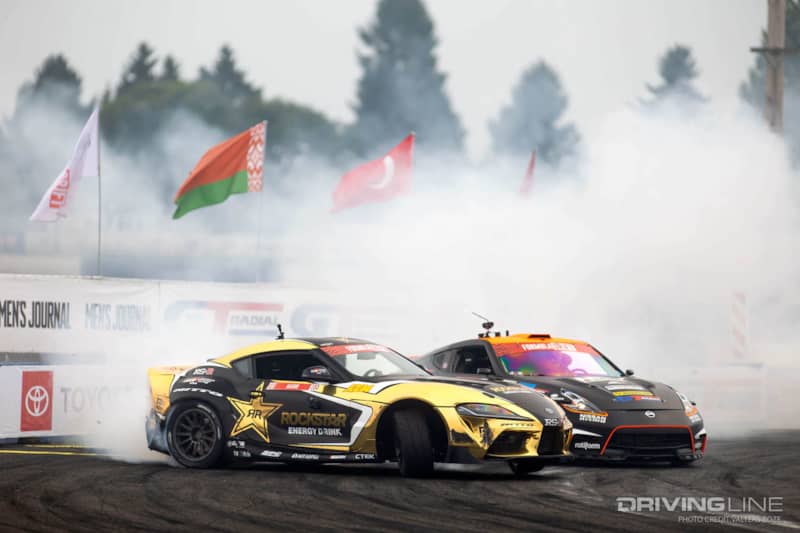 The very next battle was Matt Field vs. Vaughn Gittin Jr. where we witnessed Matt Field put down some of the best tandem chase runs in Formula Drift history to eliminate the reigning champion Vaughn Gittin Jr.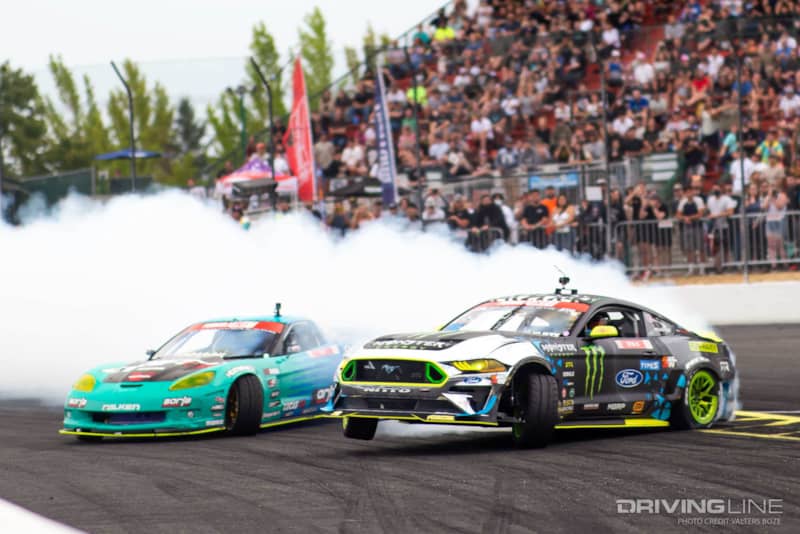 Then Ryan Tuerck got an easier advance against Justin Pawlak has his Mustang suffered from some mistakes and grip issues resulting in him scoring an incomplete on his lead run while Tuerck held it together in his Toyota Corolla.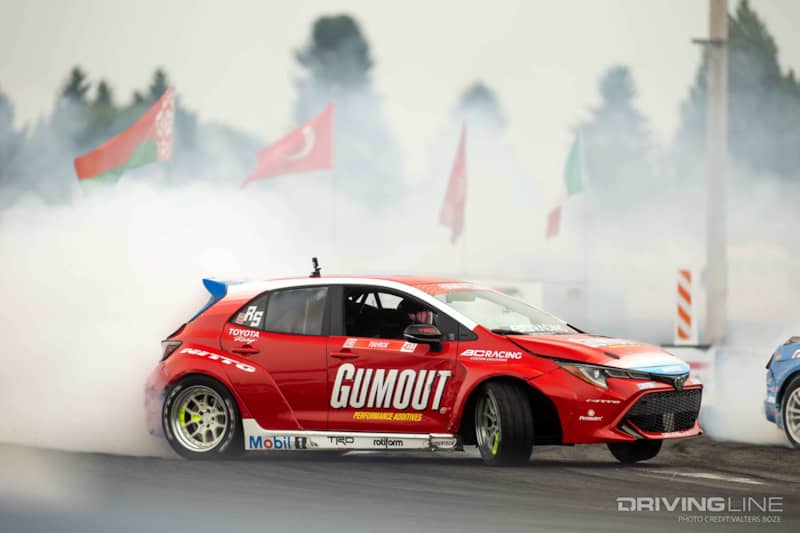 The Local Boys Take on the Great 8
The native Pacific Northwest driver Dylan Hughes opened the Great 8 with a tough all BMW battle against Michael Essa. Dylan Hughes pushed Essa really hard and won the tandem battle with his great chase run. This was Dylan's the first ever Final Four appearance for the driver who grew up drifting on this very track! Chelsea DeNofa was given a bye run into the Final Four since Jeff Jones couldn't fix his vehicle in time to compete. Unfortunately for Reeder, Ryan Tuerck was able to eliminate him because of mistakes he couldn't overcome. Matt Field closed out the Great 8 with a victory against Chris Forsberg on his One More Time battle.
Field Fumbles in the Final Four to Open up Championship Chase
Chelsea DeNofa made quick work of the local Dylan Hughes to advance into the final battle and DeNofa looked like he couldn't be beaten at the Evergreen Speedway.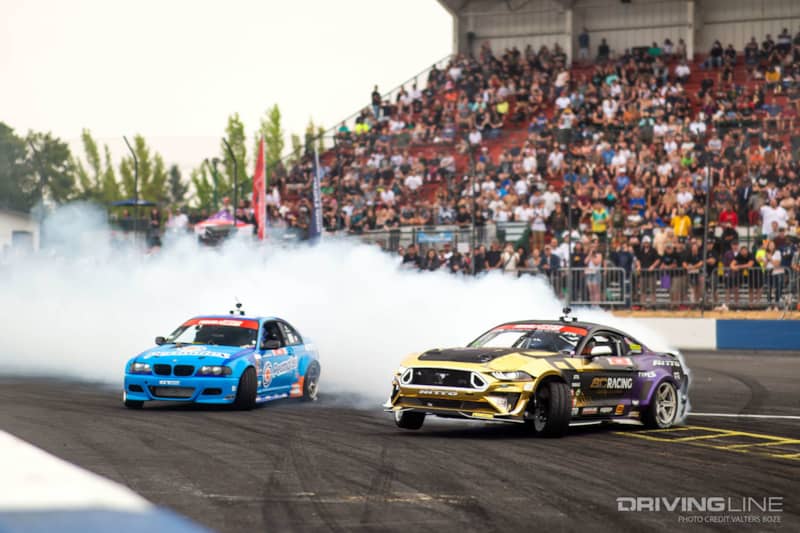 Then on the other side of the bracket, Matt Field spun out on his chase run making his first real mistake of the weekend with a huge over rotation on the bank! This opened the door for Ryan Tuerck to advance into the finals.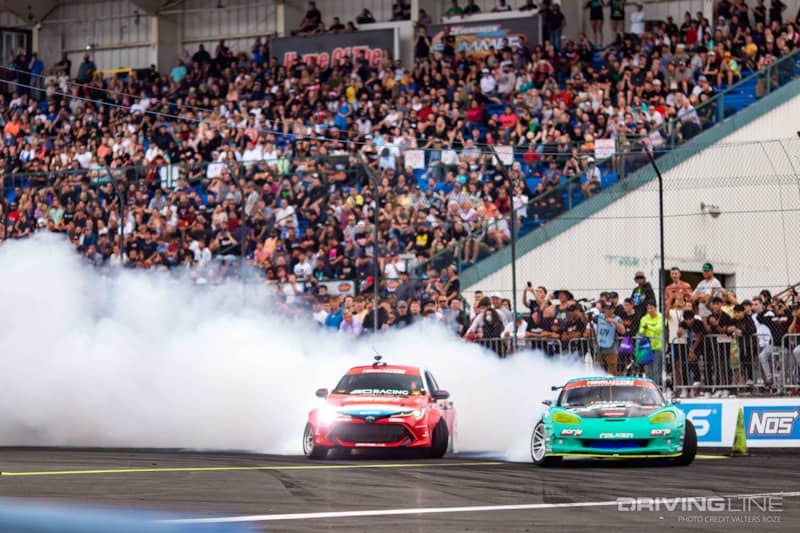 The second battle secured the reality of an all Nitto Tire final battle with Ryan Tuerck meeting Chelsea DeNofa.
A Final That Never Was
Ryan Tuerck called a Competition Timeout before the battle started and never managed to make it to the line to run the final battle, and Chelsea DeNofa was given a bye run to win Formula Drift Evergreen Speedway.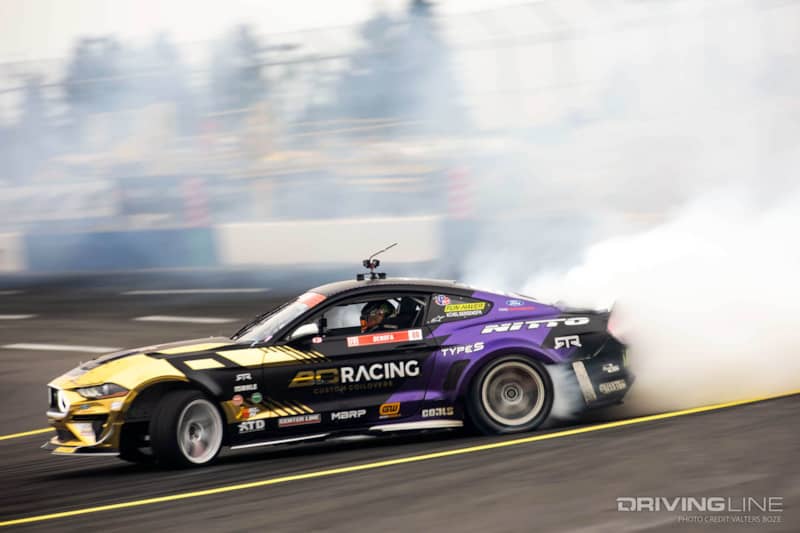 The win was very similar to the Formula Drift Lake Erie event, where Ryan Tuerck's Papadakis Racing teammate Fredric Aasbo couldn't make it to the line to compete against him there, either. This victory was Chelsea DeNofa's sixth career win.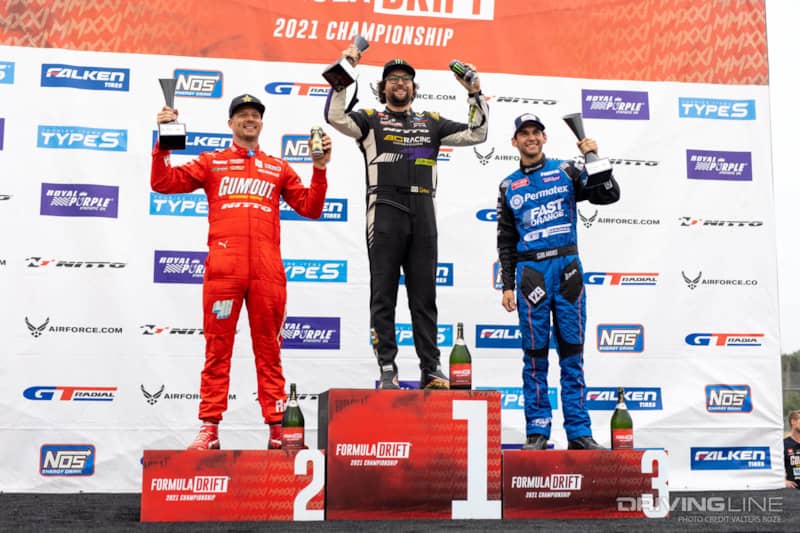 Chelsea DeNofa also now finds himself leading the Formula Drift Championship with 419 points and is just a mere ONE POINT ahead of Matt Field, with 418 points as the series, heading into St. Louis, Missouri later this month.