2022 Dodge Challenger Becomes a 1968 Dodge Charger: The ExoMod C68 Carbon is the Evolution of Pro Touring
When done right, a resto-modded vintage muscle car can be an incredible machine. And the best of them combine the classic looks of the '60s and '70s with the performance and drivability of a modern car. But sometimes that result is harder to acheive than it sounds. Especially when your "modern" benchmark is one the high-powered, refined V8 performance cars found in dealerships today.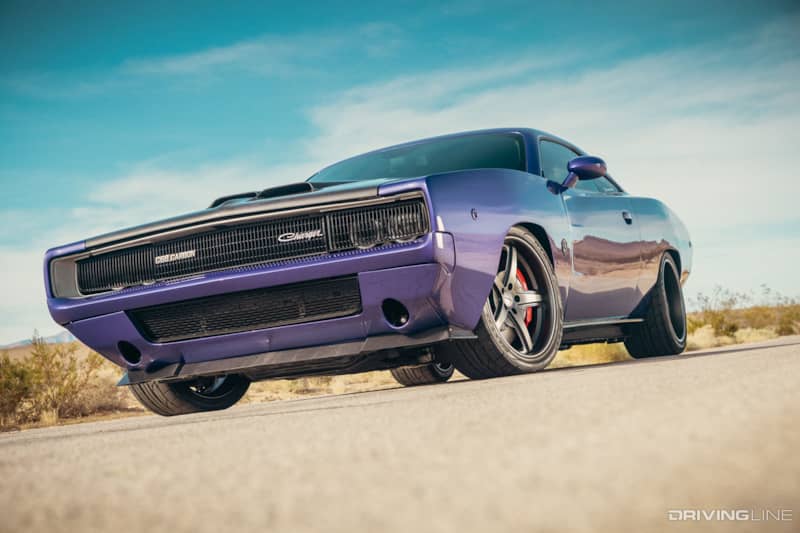 A New Kind of Muscle
And Rick Katzeff is someone who knows that better than most because he's spent the better part of the last 13 years both restoring vintage Mopar muscle cars to concours quality and building high-end pro touring cars for clients.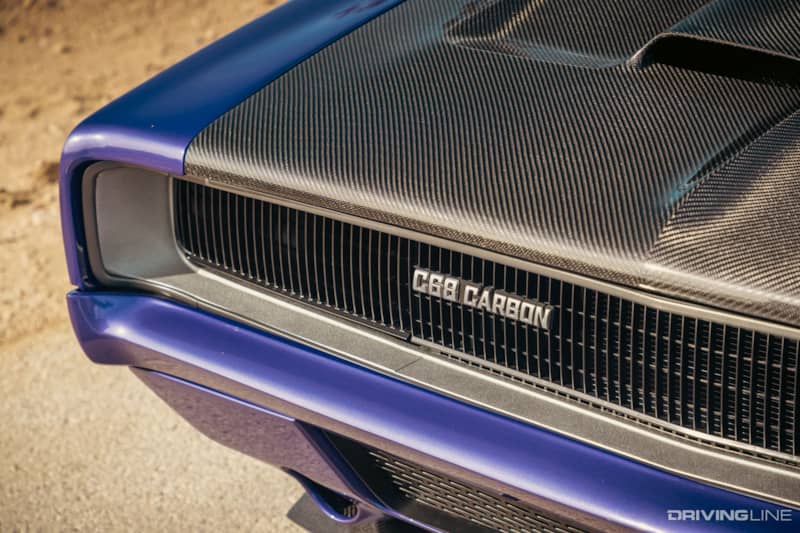 And after completing a no-expense-spared Dodge Charger pro-touring build for a customer, Rick he came to a somewhat hard-to-swallow truth.
Yes, the heavily modified vintage Charger with a Hellephant crate motor and other upgrades was a serious performer, but when it came to the overall balance of performance, comfort and refinement he still preferred the way a brand new, stock Hellcat drove. 
That's when he decided that instead of modernizing a classic muscle car, he'd try taking a new Hellcat and reforming it to have the look of classic Mopar Muscle—more specifically the '68 Dodge Charger. And the result would become known as the ExoMod C68 Carbon seen here.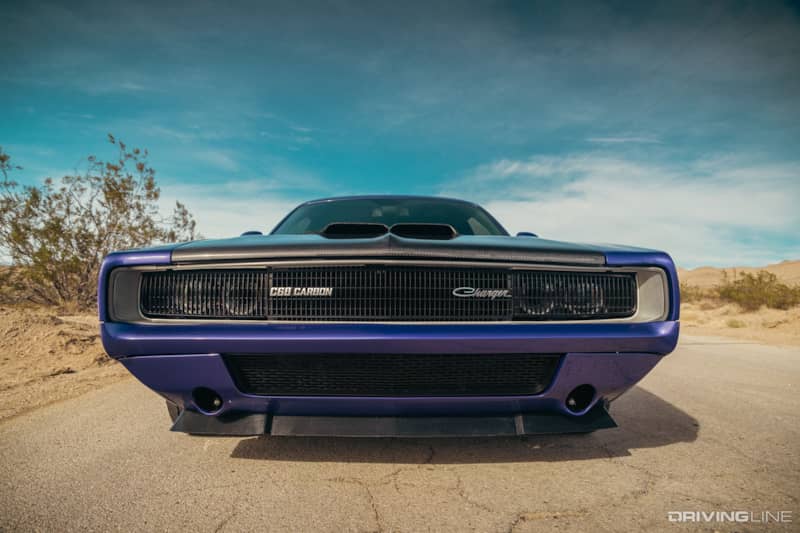 Though the goal might be clear, converting a modern car into a faithful representation of a classic can be pretty difficult in practice. Just look at all of those modern Corvettes which have been awkwardly modified to look like a 'Vette from the '50s or '60s. You can see what they are trying to do, but usually the lines of the cars just don't look quite right.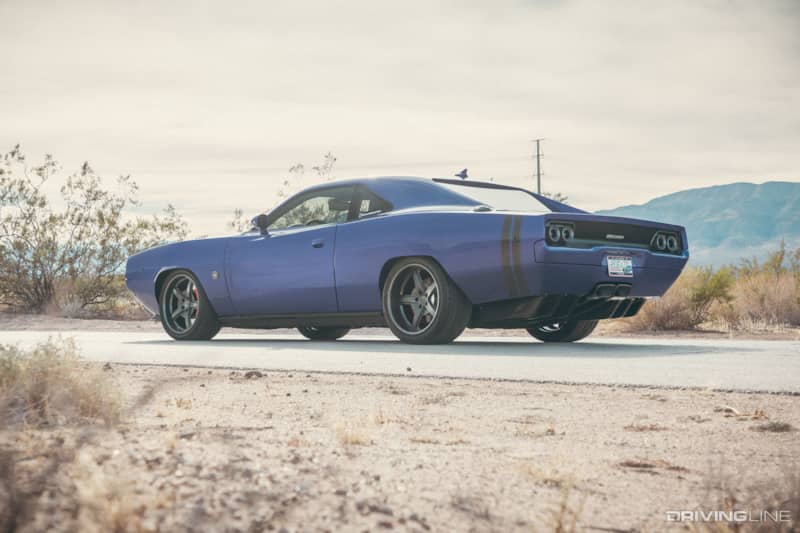 But with this concept, Rick had a few things going for him. First, the wheelbase and length of the donor car, a brand new Dodge Challenger Hellcat, and the inspiration, the 1968 Dodge Charger, were identical.
He'd still have his work cut out for him, but he knew that if executed well, the proportions should be just right. So off he went, buying a brand new 2022 Challenger Hellcat and immediately cutting the body away, removing everything down to the basic crash structure, running gear and interior.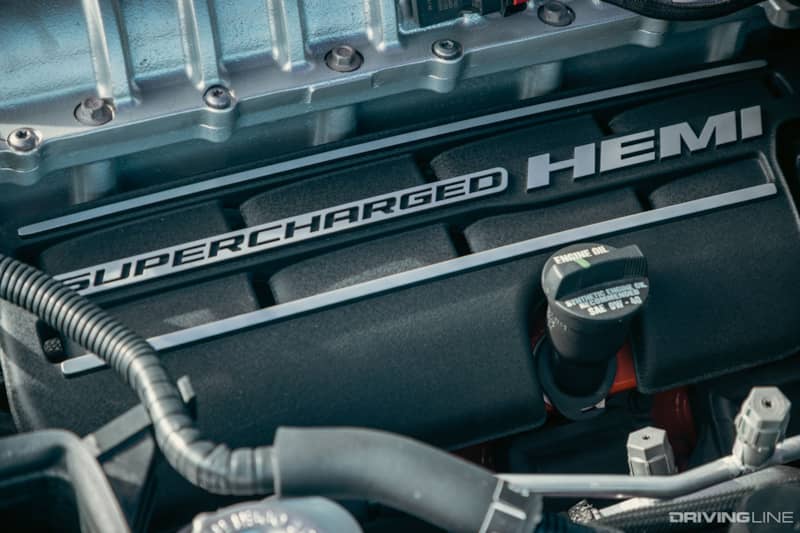 Details Are Everything
And this is where the real magic comes in. An entirely new body was fitted over over the chassis, crafted from lightweight carbon fiber and styled after the iconic late '60s Charger.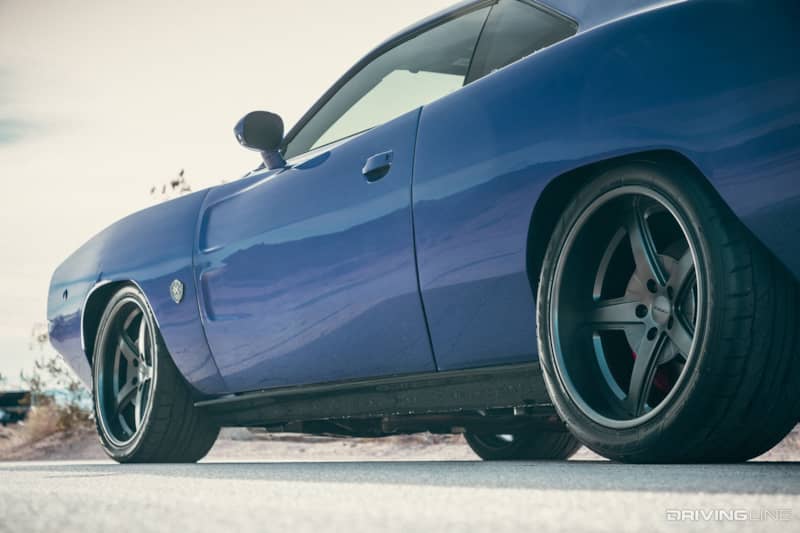 It's all there, not just the famous coke bottle shape, but all the little details as well. The grille, the bumpers the taillights, and they all combine to make one of the most convincing vintage muscle car replicas we've seen.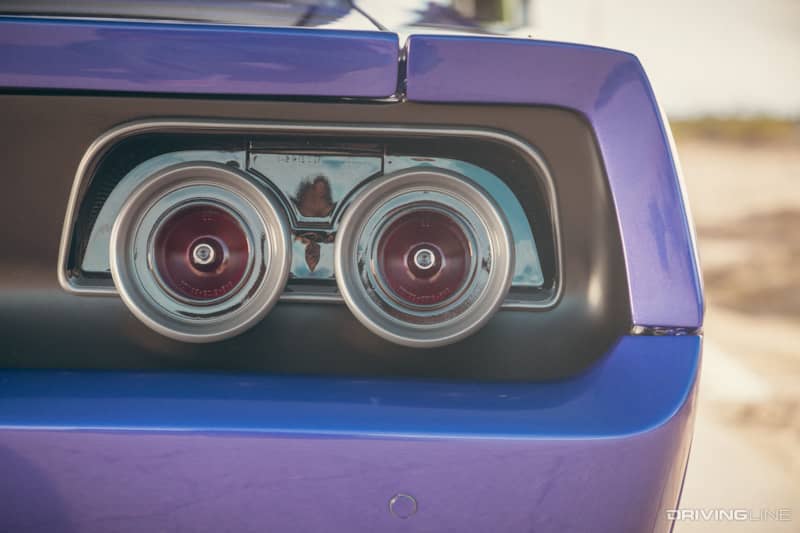 While it doesn't scream "wide body" in the way many aftermarket builds do, the C68 Carbon's aggressive profile is a full two inches wider than a 2022 wide body Challenger and four and a half inches wider than a narrow body Challenger.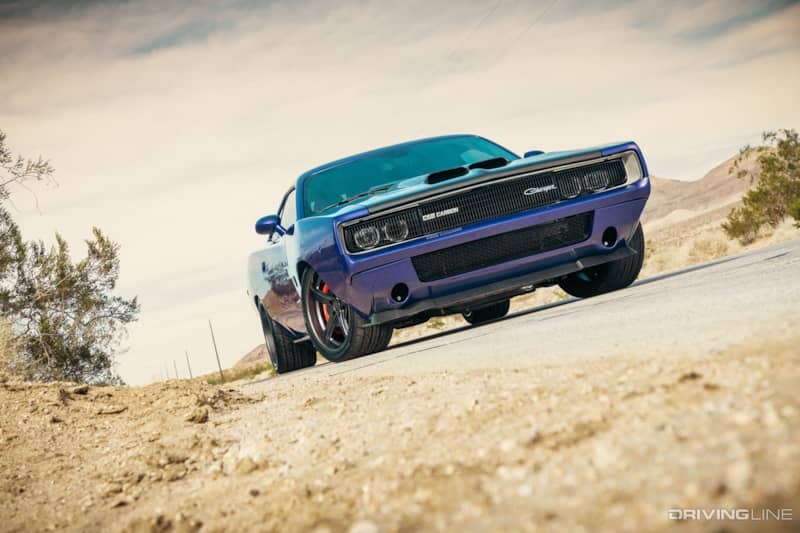 Tucked into the bulging fenders are a set of Forgeline wheels, 20X10 inches in the front and 20x12 inches in the rear, and they nicely show off the Hellcat-spec Brembo brakes.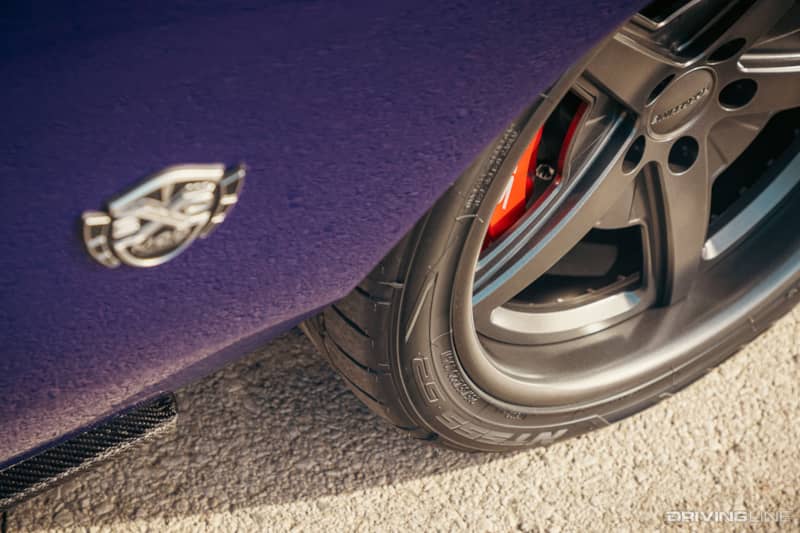 For tires, Rick's experience building and driving high-performance pro touring cars helped him decide on a full set of ultra high-performance Nitto NT555 G2 tires. He went with a staggered setup—sized 285/30R20 up front and a pair of meaty 315/35R20 out back for a classic look.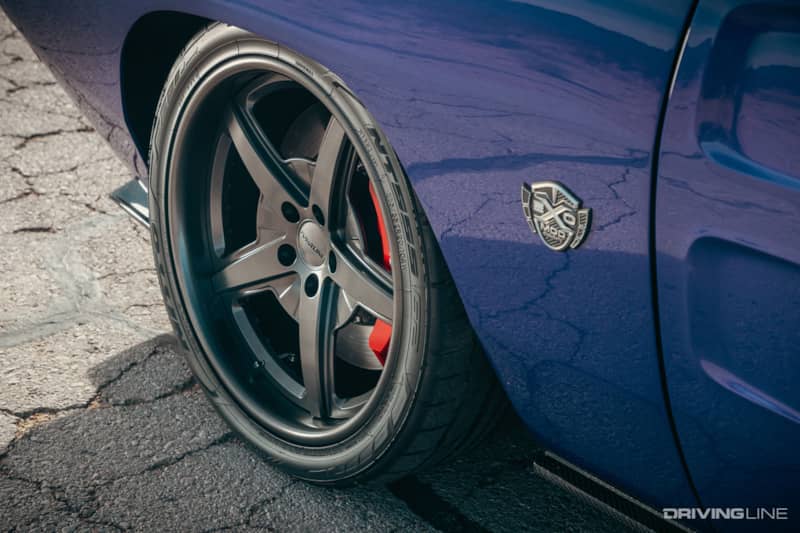 The "Triple Nickels," as Rick calls the NT555 G2 tires, help give the C68 a mean stance that matches the vintage Charger's profile while delivering the grip to match the modern chassis and its supercharged V8 producing 717hp.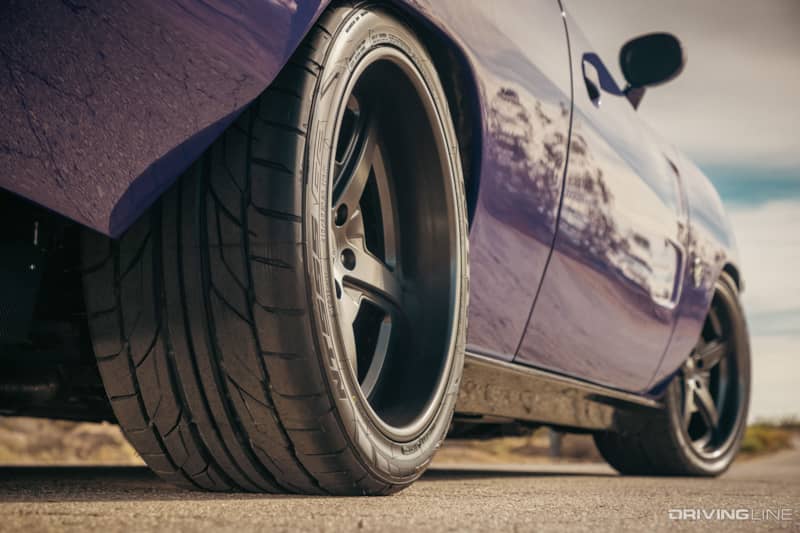 1968 Reimagined
Rather than being a one-off project, Rick decided to build 10 C68 Chargers under his Exomod Concepts brand. Yes, that meant he bought 10 brand-new Hellcats direct from Dodge and cut them up.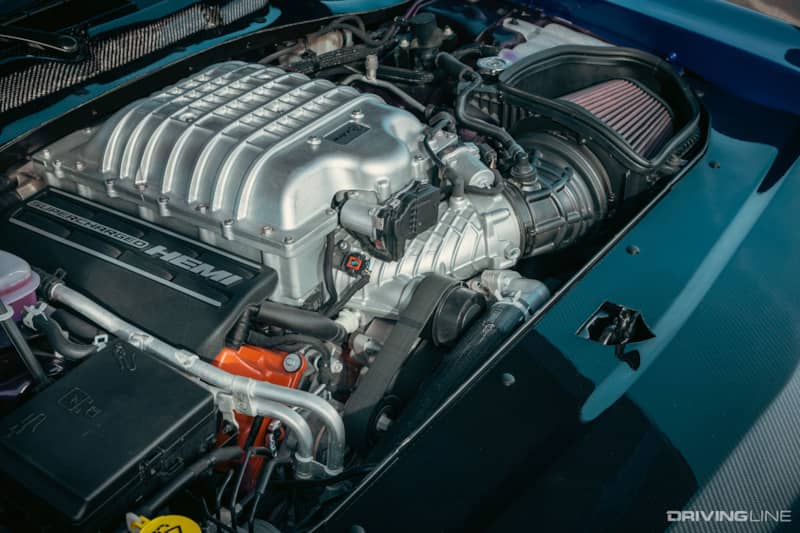 While an ExoMod C68 doesn't come cheap, it's a turn-key modern muscle car with the the bespoke carbon fiber body of a classic Dodge Charger. And not only are the modern Hellcat's creature comforts and supercharged Hemi engine included, it also comes with a factory powertrain warranty as well.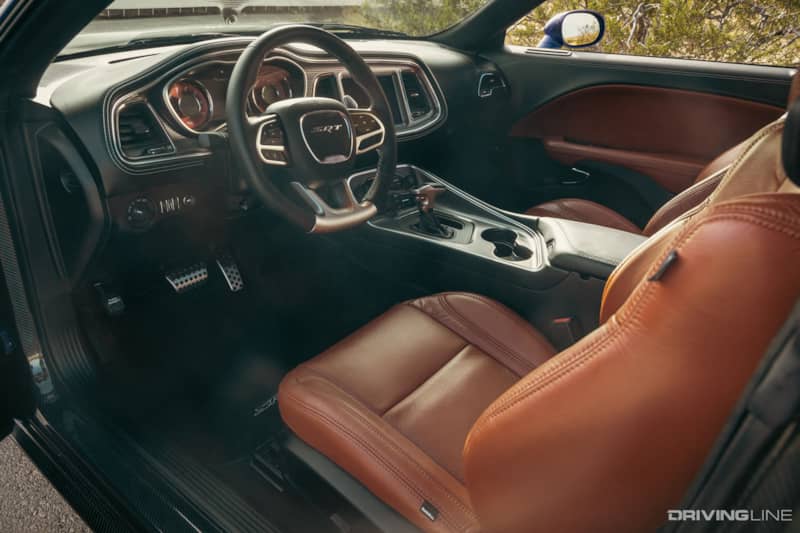 Interestingly, Rick says that most of the customers for the C68s haven't been diehard Mopar muscle collectors or hot rod fans that you might expect.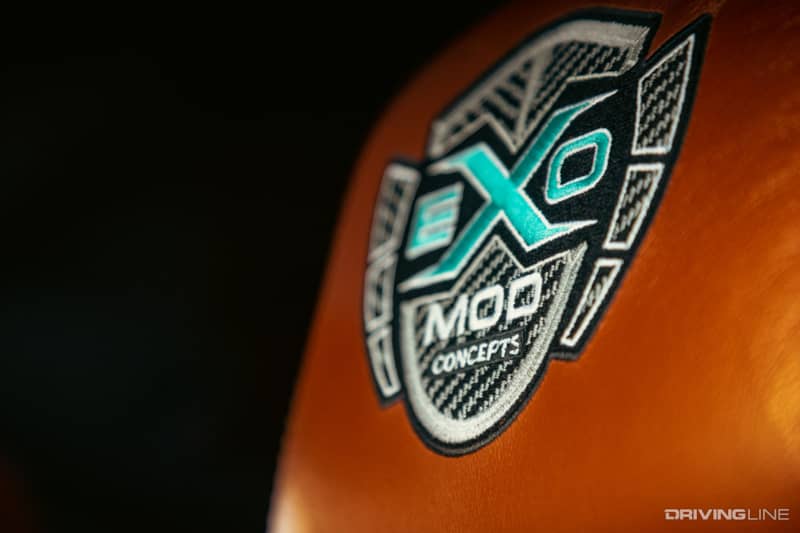 Instead many of the buyers are the exotic car owners who appreciate the uniqueness and craftsmanship of the C68. When it comes to exclusivity, you're pretty much guaranteed not to see another one pull up down at the local cars and coffee. In other words, it's the perfect type of niche.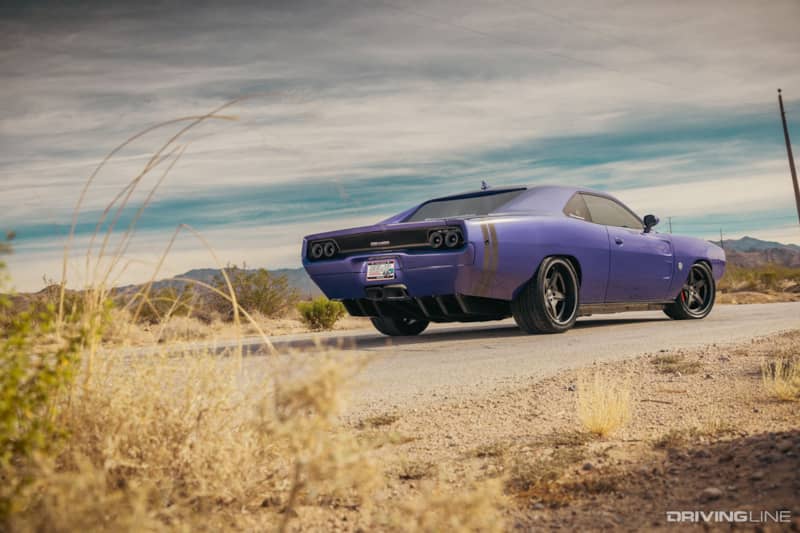 Bridging the gap between modern muscle car and vintage muscle car isn't always easy. But in the case of the Exomod C68, an eye for the details and a healthy respect for the source material can make for a pretty special machine indeed.