3 Design Questions About the 2017 Mazda MX-5 Miata RF
We paid a quick visit to our neighbors at Mazda North American Operations (MNAO) for a quick demo of the 2017 Mazda MX-5 Miata RF that debuted at the 2016 New York International Auto Show, before it takes the long trip back to Japan. Adding to the popular fourth generation MX-5, Mazda took design cues from the iconic soft-top models of the past to develop the RF (Retractable Fastback) model. Clocking in at only 12.5-seconds, it's the fastest retracting roof of any vehicle in the industry. Fastest retracting fastback isn't the only record it holds; the Mazda MX-5 also won the World Car of the Year and the World Car Design of the Year awards during the 2016 NYIAS.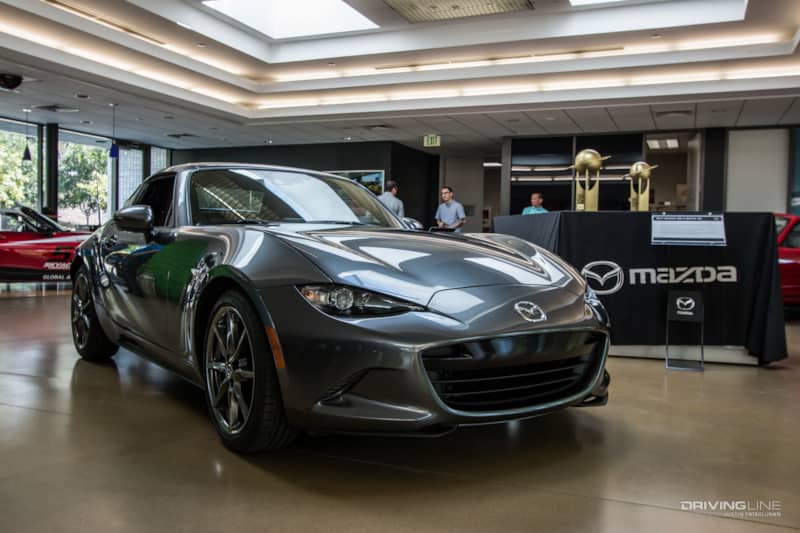 While we were at Mazda's HQ, Design Director, Julien Montusse, answered three of the most asked questions about the design of the RF:
1) Was this always the intended design when developing the car?
The short answer is "YES!" The design team has been dreaming about this silhouette specifically for the MX-5 line, and they wanted a look that best represents what Mazda is: an emotional, spirited brand. Understanding the love purists have for the classic soft-top models, they found a way to elevate it to modern standards by making it visually appealing to everyone.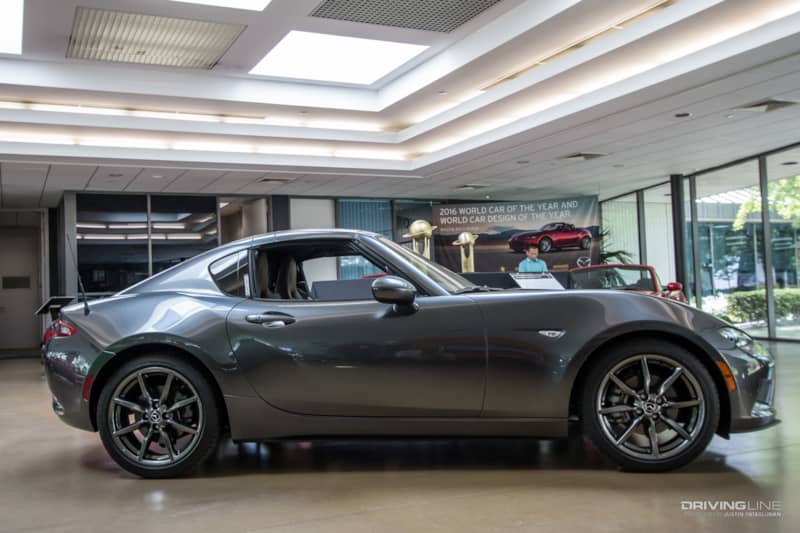 2) How did the designers and engineers work together?
Making it look cool is one thing but it has to work efficiently as well. Using an "Ideal State Process," they aimed high, looking at what inspired them the most and then reengineered a way to make it work. The RF retracts the roof in the same location as the soft-top models do, which allows none of the truck space to be taken away.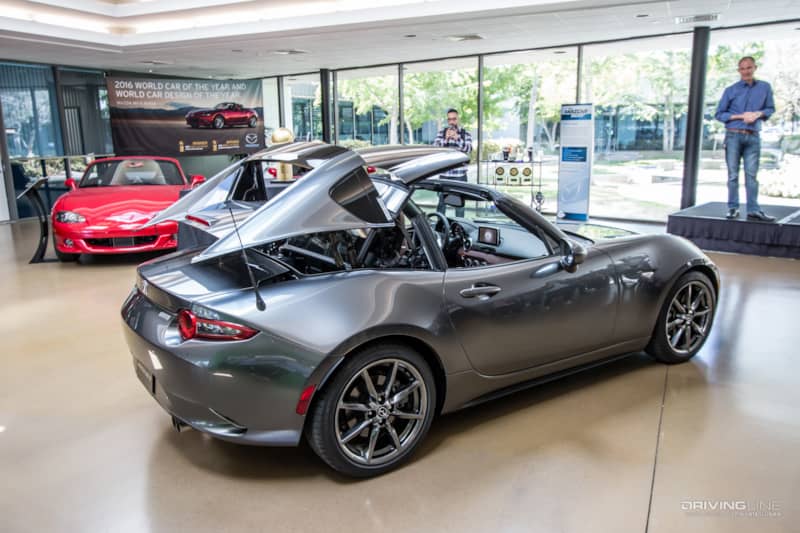 3) What did the design team achieve with this car?
The seamless design of the roof, sleek silhouette and bringing the visual mass to the rear adds more dynamism to the car. The curves in the body lines are a neat design trick they did that helps eyes surround the entire car instantly and fall in love with the entire volume of the RF rather than one side at a time. The RF is meant to be exciting yet sophisticated. The Machine Gray paint job with Auburn Nappa leather interior are what, according to Julien, gives it that "masculine, 007 feel."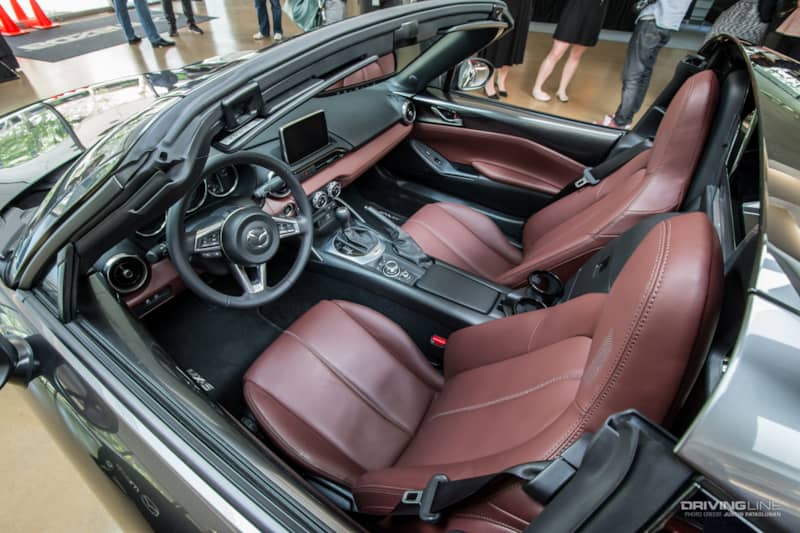 By the time you read this, this RF will already be on its way back to Japan, but don't worry because you can expect them to be sold stateside as early as spring 2017. If you're looking for more reasons to love the 2017 MX-5 Miata RF, we've got six!