5 High Performance Versions of Classic Cars You Didn't Know Existed
In the 1960s and 70s, cars featured far simpler designs than their modern counterparts, especially when it came to their mechanical details. This made it somewhat easier for creative executives and enterprising engineering teams to spice up standard fare by stuffing in a more exciting engine, tweaking the suspension for better handling, and presenting a 'special edition' model at relatively little extra expense.
This means that in addition to the popular crop of muscle machines we all know and love, there are high performance models that slipped through the cracks. These vehicles often belonged to brands that were on the cusp of fading into bankruptcy, or did such small business that only a few examples survive to the present day. Either way, these unique cars and trucks are worthy of a hat tip for their willingness to go against the norm and provide free-thinking performance-seekers with something different to park in their driveways.
1. 1964 Dodge Custom Sport Special
Dodge's Lil Red Express is commonly held to be the first sport truck from a major automaker, but in truth the Pentastar had beaten itself to the punch by almost 10 years with the Dodge Custom Sport Special. While previous CSS package trucks had come with a 413 cubic inch engine, by 1964 that engine had been bored out to a 426ci max wedge when paired with the High Performance Package.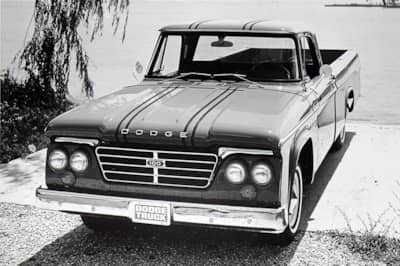 The larger unit guaranteed 365 hp and was matched with a three-speed automatic transmission, power steering, traction bars out back, and a dual exhaust system. Inside, the CSS also featured sportier bucket seats and a center console pulled from Dodge's passenger car lineup.
Very few CSS truck with the HPP package were ever built, and the 'sweptline' styling of the era was not considered as attractive as other trucks on the market. This makes this muscle truck one of the rarest street performers to have emerged from Dodge's factories in the 1960s.
2. 1963 Studebaker Super Lark R2
Studebaker had been experimenting with supercharged versions of its high end models like the Golden Hawk many years before the decision was made to offer the same level of performance with the more modest Lark. It was a natural move given that Studebaker itself bought Paxton, the famed supercharger manufacturer, in 1962.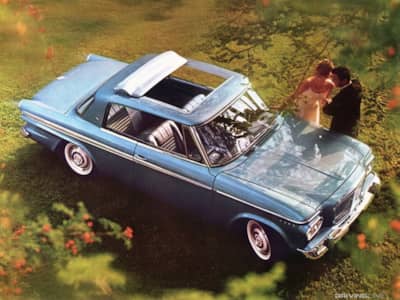 It was one of the final efforts from a company that was flailing to remain relevant in a market that was increasingly dominated by the Big Three. A failed marriage with Packard during the previous decade made it financially difficult for Studebaker to bring new product to customers, but the Lark was a ray of light in the economy segment, as it represented cheap, reliable transportation and helped the brand generate profits that had been absent for most of the 1950s.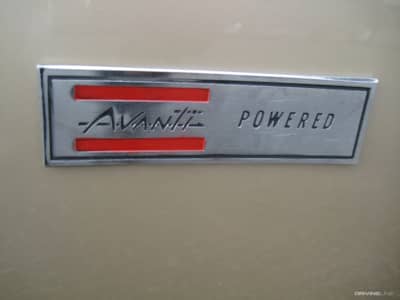 By 1962 the Lark was restyled by Brooks Stevens, and the following year the Super Lark R2 arrived with 289 horsepower from a supercharged 'Jet Thrust' 289 cubic inch V8. The Super Lark was also available with disc brakes up front (the first American car company to make the move away from drums), a sport suspension, a limited-slip rear differential and a tachometer. All of this gear dropped the 0-60 mph time of the car to 7.8 seconds, making it a fierce competitor in its day.
Unfortunately, it was all too short a season for the Super Lark. Sales of the car were slow due to the extra cost of the package, and with overall interest in the brand at an all-time low, by 1966 Studebaker was out of business. Only a few hundred R2s were ever built.
3. 1970 Oldsmobile Vista Cruiser 455
Almost every classic car fan is familiar with the Vista Cruiser, the Oldsmobile station wagon that has been immortalized in countless media representations of the era thanks in large part to its available rear glass panel and sultry F-85 looks. By 1970, however, Olds had added a little spice to the Vista Cruiser's practical character by making a 455 cubic inch V8 engine available as an option.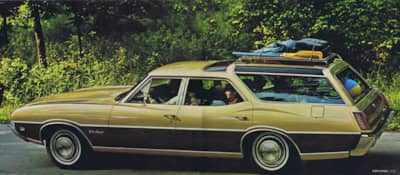 In standard form, this massive motor was good for 320 horsepower and 500 lb-ft of torque, massive numbers even in a time of SAE gross ratings. Those in the know could goose those figures even further by adding the W30 package to the equation. Yes, that's right—the same go-fast goodies delivered by the Oldsmobile 442 coupe could be had with the family-first Vista Cruiser, bumping its output to a whopping 370 hp by way of blueprinting, cam work, a larger carburetor and better-breathing heads. An air induction hood was also included.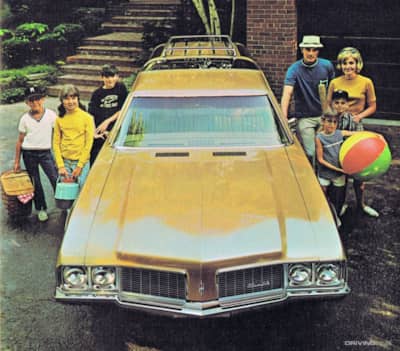 Very, very few people were aware that this was possible, and some accounts have only a handful of these vehicles built for delivery to hot rod magazines of the day. At least two have survived the ravages of time and are sitting in private collections.
4. 1969 AMC Hurst SC/Rambler
A car with even fewer sporting pretensions than the original Lark, the AMC Rambler represented the evolution of the same-name vehicle by Nash, which later became part of the Wisconsin-based OEM's doomed empire. The Rambler was a small car aimed at budget-conscious buyers, and at the very end of its two-decade run AMC elected to give it a proper send-off in the form of the SC/Rambler.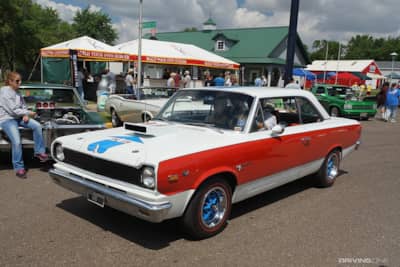 The SC/Rambler was built in partnership with Hurst Performance, and was intended to flaunt AMC's performance capabilities in NHRA competition. Featuring a 390 cubic inch V8 rated at 315 hp, and matched with a four-speed manual transmission, a Hurst shifter, and a race-oriented clutch, the car was a stripped down straight line marvel that could touch the low 14 second mark in the quarter mile. Almost everything about the car was centered around drag strip glory, including its staggered rear shock absorber setup, prominent hood scoop, and a barebones interior.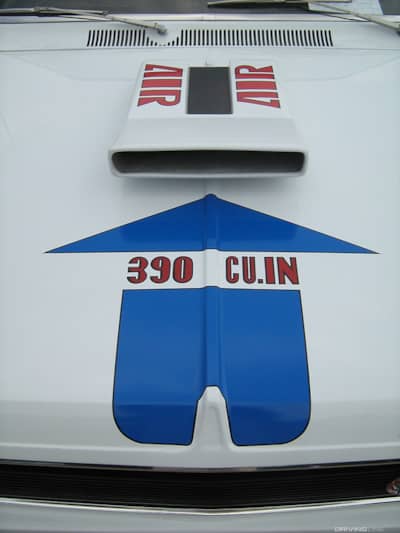 Just over 1,500 of these rare AMC models were built (including almost 1,000 in the garish red, white, and blue color scheme favored by the company), and they are still a popular choice on the classic muscle car bracket racing circuit.
5. 1970 Chrysler 300 Hurst
Big-bodied sedans and coupes in the early 1970s were often gifted with big block power. The Chrysler 300 Hurst kicked off that decade by combining its 440 cubic inch V8 not just with its striking two-door 'fuselage' body style, but also a fiberglass hood insert (with an appearance-only scoop), a unique rear spoiler, and big swaybars front and rear to go with its stiffer springs.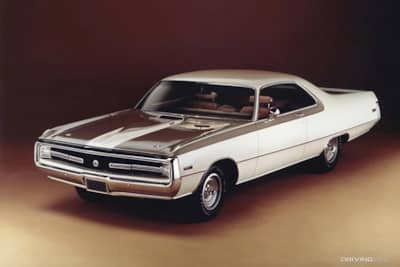 Power was advertised as 375 horses and 480 lb-ft of torque, managed by a three-speed automatic transmission. The car was more of a cruiser than a boulevard bruiser, given its immense weight, but it compared well to other, similarly-endowed personal luxury cars of the day like the Mercury Marauder X100 and the Chevrolet Monte Carlo SS. Only 501 examples were built, and inventory lingered on Chrysler lots for months at a time given that the automaker's advertising department forgot about the 300 Hurst almost as soon as it left the factory.
Curious about other examples of alternative performance cars? We put together this list of uncommon muscle that should be on your radar.