5 More Four-Door Performance Cars From the 2000s You Probably Forgot About
With Lexus' announcement of the IS 500 Sport Performance, performance sedan enthusiasts can add another contender into what is otherwise an increasingly shrinking segment. The four door, once a staple of the American roadways, is losing ground to the popularity of the crossover, and automakers certainly aren't going to make performance editions of cars that can't sell in pedestrian trim. The 2000s, however, was a different story. While our last list stayed domestic due to its Cadillac inspiration, Lexus' new throwback IS had us inspired to expand our horizons.
Lexus ISF
The obvious first choice would the straight-line descendant of the IS500, the original IS-F. Along with the LF-A supercar, the IS-F debuted Lexus's F brand which has come to represent the performance variants for the luxury marque.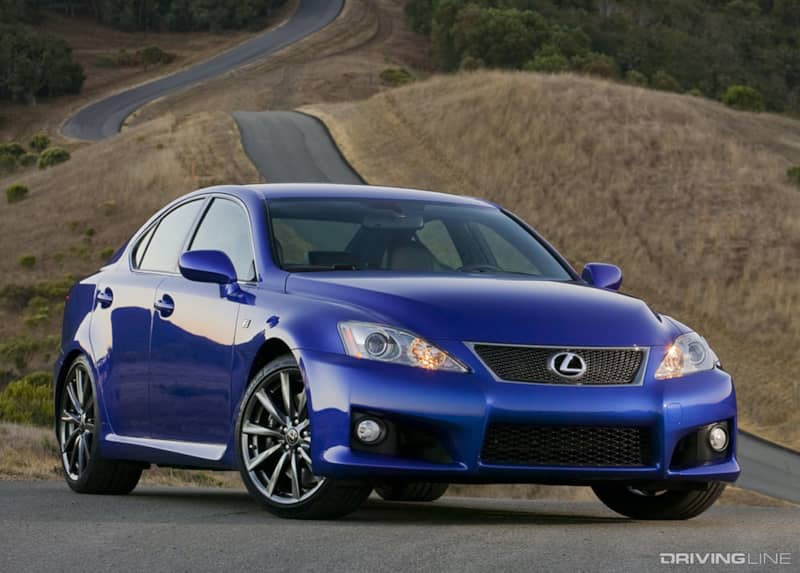 The IS-F was powered by a 5.0L V8 that made 416hp. Although a manual transmission was not offered, the 8 speed automatic could be shifted manually with wheel-mounted paddle shifters, a notable feature for 2007. The IS-F has begun to increase in value, but high mileage models of this luxury-meets-muscle sedan can still be found for under $20k 
Infiniti M45 Sport
While Infiniti's G35, in both coupe and sedan form, was the breakout hit for Nissan's luxury marque in the 2000's, the older brother M series is worth revisiting. Available with a 335hp 4.5L V8, the M45 was praised by contemporary reviewers as a better driving car than European competitors.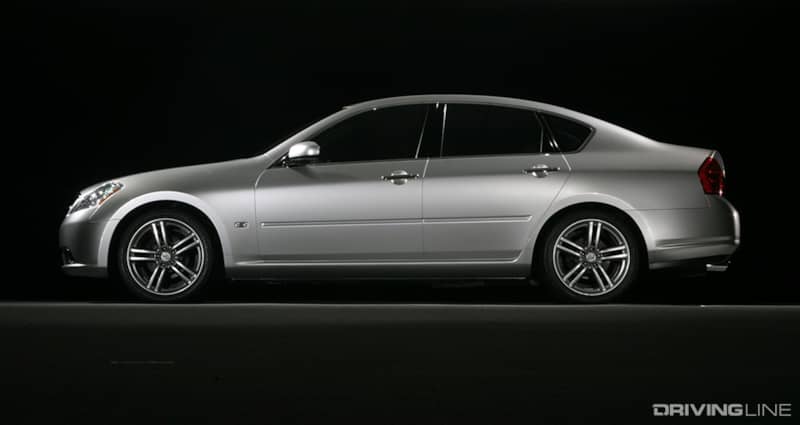 Standard models were RWD, but the AWD models were available with Nissan's ATTESA-ETS system that first debuted in the R32 GT-R. Additionally, the Sport model received rear wheel steering, another GT-R feature, that allowed the rear wheels to turn with or opposite of the front wheels to improve handling. With the M series being based on a stretched Skyline platform, the M45x is as close to a V8 GT-R as the world will ever get.
Saab 9-3 Turbo X
Saab isn't exactly known as a historically relevant performance brand, but the marque's dedication to turbocharging generated some rather compelling models during its existence. Although Saab was merely a shadow of the former company by the 2000s, the Saab 9-3 Turbo X deserves a mention in any conversation about under-the-radar performance sedans.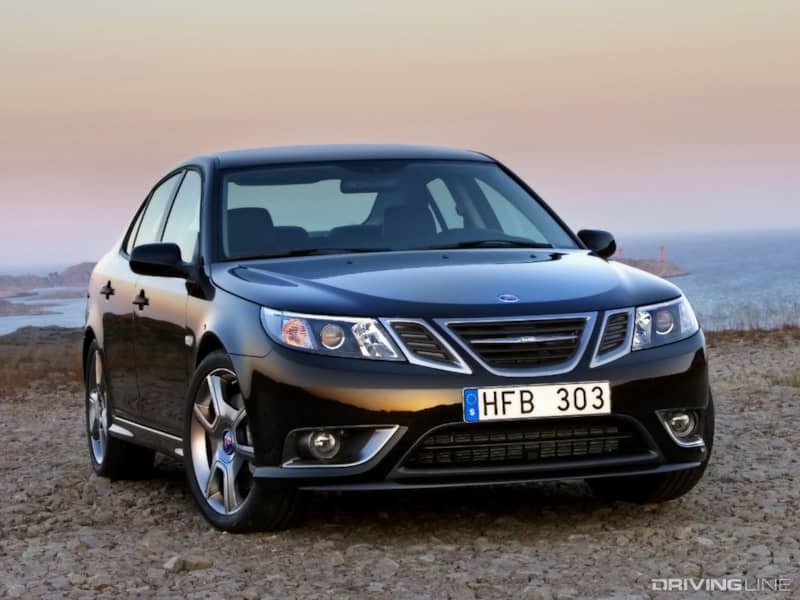 Offered in only Jet Black Metallic paint, this top-of-the-line Swede was powered by a turbocharged V6 that made 280hp that sent power to all four wheels via a standard six speed manual transmission. With production limited to 600 units, a prospective buyer will likely need to pay a Saab loyalist a healthy sum to bring one home.
Volvo S60 R
Speaking of Sweden, Volvo also had their own super sedan to compete in the crowded four door market of the new millennium. Released in 2004, the Volvo S60 R offered nearly 300hp from a turbocharged inline-5, an available six speed manual, and AWD.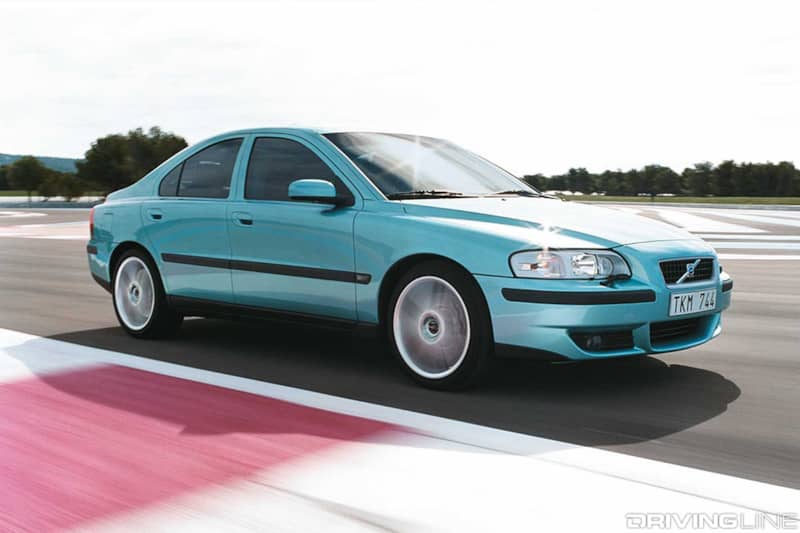 Although active suspension has become fairly regular equipment for modern performance cars, in 2004, it was an impressive feat that required a collaboration with suspension gurus Ohlins Racing. While the S60 R was impressive, the model was largely among a long line of performance Volvos that continue to the Polestar models today. Because of that, values on the S60 R have experienced expected depreciation and can be had for less than $10k in today's market.
Pontiac Gran Prix GXP
Any list of sleeper sedans would be incomplete without at least one GM small block represented. While the real star of the decade was the Australian-sourced Pontiac G8, the Pontiac Gran Prix GXP was interesting footnote is the last days of pre-bailout General Motors.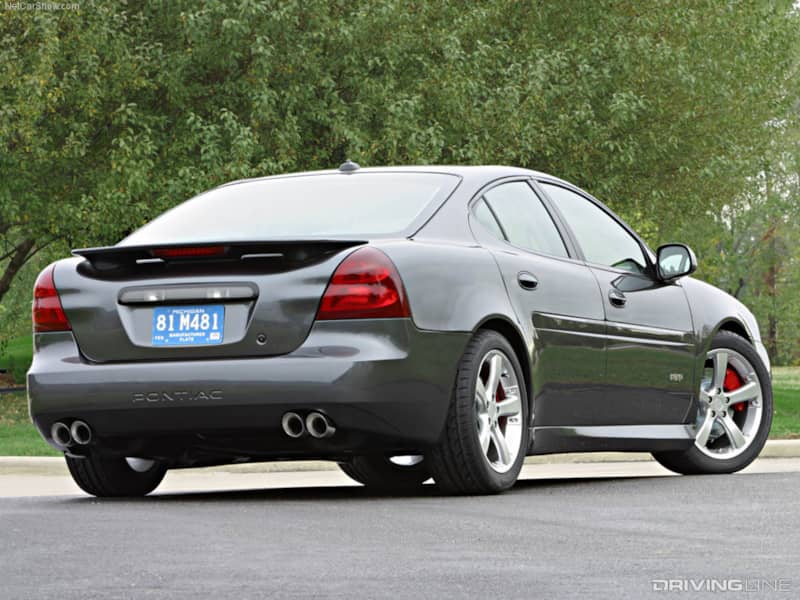 Although V8's and front wheel drive are a rare combo in the modern era, the Gran Prix received an LS engine modified for use in a FWD vehicle. Power was rated at 303hp, sent through a 4 speed transmission with paddle-style TAPshift. The vehicle was lowered with a performance Bilstein suspension and upgraded brakes.