5 Things That Keep Us Coming Back to GNRS Show [with Gallery]
The Grand National Roadster Show is dubbed "The Grand Daddy of Them All," and they're not kidding. It's the longest running indoor car show in the world, celebrating it's 69th year in 2018. Originally the Oakland Roadster Show, this was the place to bring fresh car builds and show them during the formative years of car culture. It remains one of the most celebrated car shows in the hot rod and classic car scene—not only because of the prestigious America's Most Beautiful Roadster award given out, but because it gathers the best-of-the-best of all sorts of classic cars from across the country. Ranging from nostalgic to custom to restoration builds, you'll find a little bit of everything and always plenty of ideas for whatever project you've got going on in your own garage.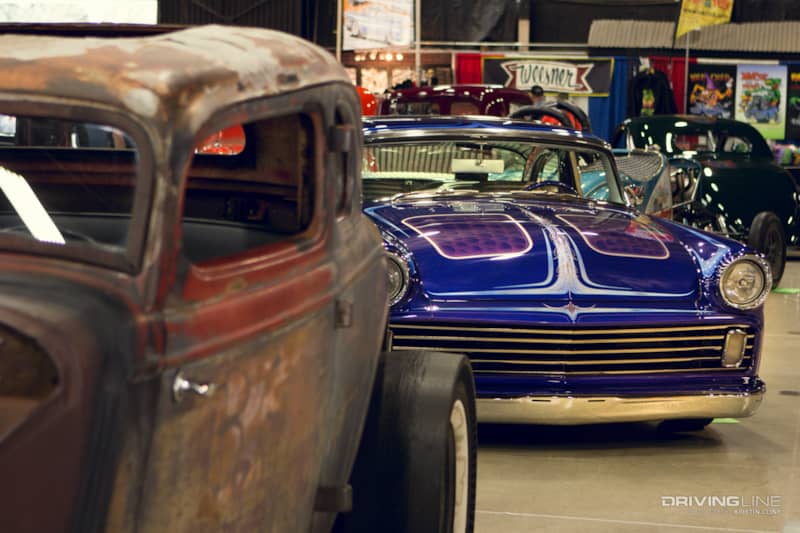 Browse through a full gallery above and see if you agree with these five reasons why GNRS is always on our car show calendar.
Suede Palace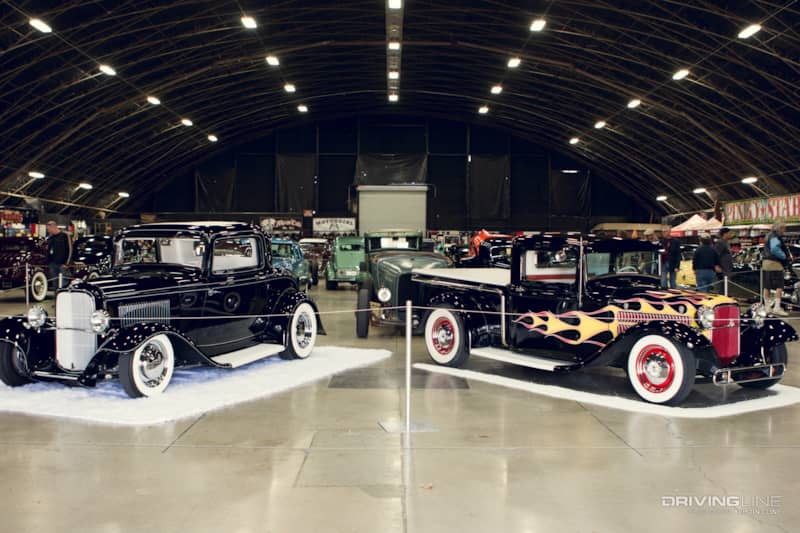 Traditional hot rodders make this building their first stop. Don't be fooled by the name, you'll find shiny cars in the Suede Palace too—as well as barn finds, original paint and period-correct racers as well.
Every Color of the Rainbow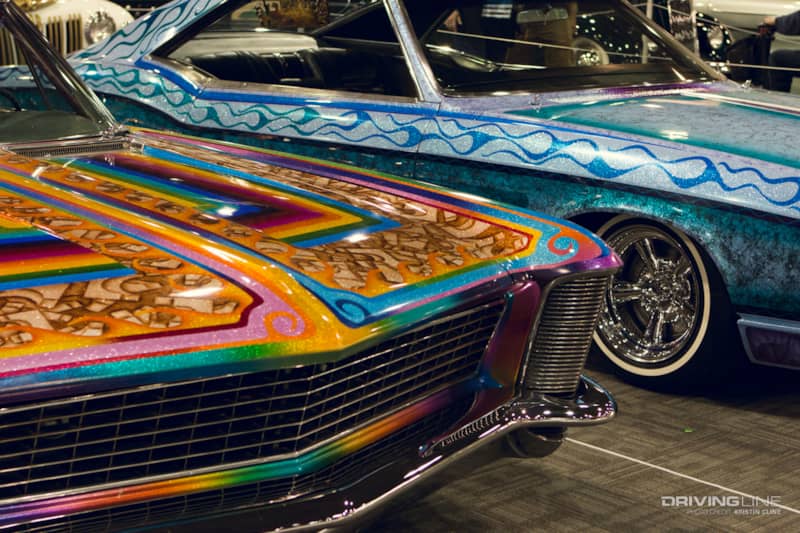 "No limits" has long been a driving force behind hot rodders ingenuity in the garage, whether that's on the race course or in the show car department. Just as true when it comes to exterior/interior color scheme as it is when applied to fabrication and engine components. You'll see everything in the rainbow on these show floors!
Rich in History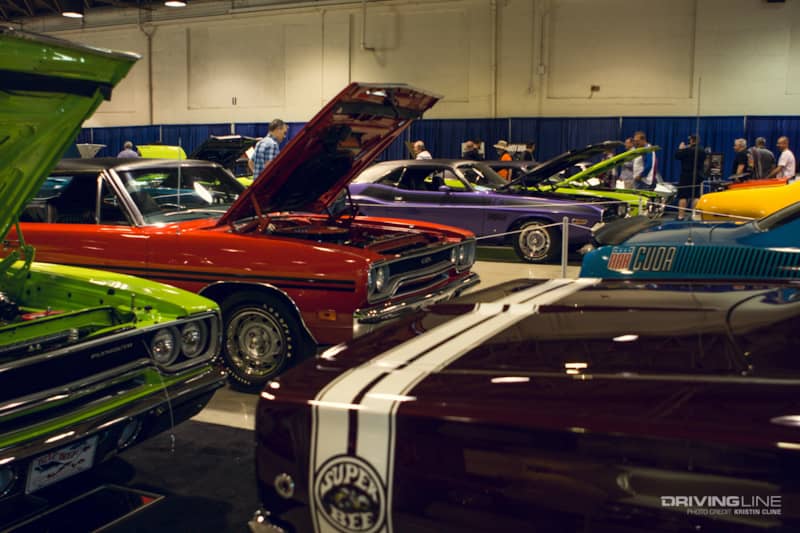 The car world has such a wealth of history and stories that can get buried over the years. GNRS dedicates an entire hall to a different theme each year to help in re-telling these stories and bringing them to the surface. In 2018, this hall was dedicated as the "American Muscle Car Gathering." While more modern than we usually see at GNRS, the rare top-notch muscle car examples were a fantastic addition.
Also featured this year was a Rolling Bones display with traditional land speed styled rods as have been gaining momentum through the past years with events such as The Race of Gentlemen and Hot Rod Hill Climb.
All the Shiny Things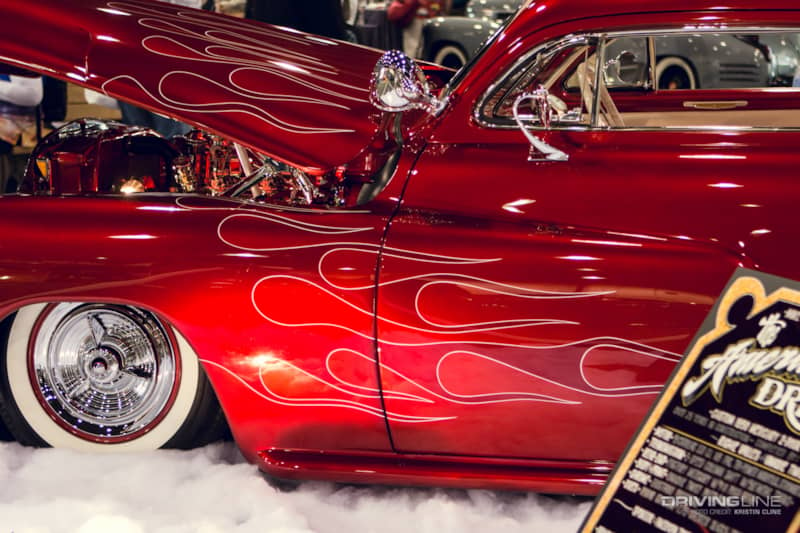 Nobody does show cars like the classic car world does show cars. Securing decades-old rare custom parts, modifying bodies, draping everything in candy colors and chrome—these builds are labors of love. While we don't all have the time, money or desire to endeavor such epic projects it's amazing to have the opportunity to see them all in person.
AMBR Award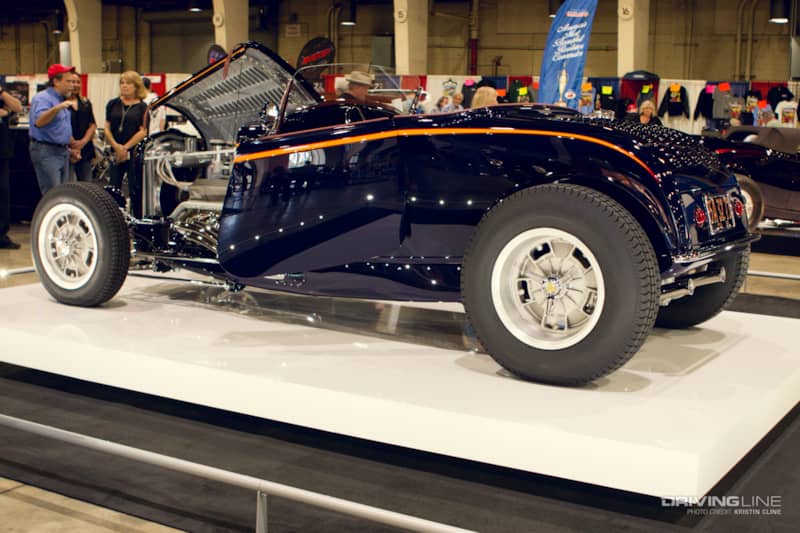 Last, but certainly not least, the America's Most Beautiful Roadster award is one of the highest sought-after show car awards around. The original vehicle platform to be widely modified by enthusiasts, the roadster is a perfect canvas to reflect the aesthetic of the time. Through the years, we've seen changing tastes in winners, but you're always guaranteed to find a dozen high-level builds with some unique details thrown in. See this year's AMBR winner and contenders here.
What's your favorite car show to go to and why? Let us know, we may show up!