5 Things to Know About Full-Sized Spare Tires for CUVs that Off-Road
The home page of most automotive news outlets are likely full of two things these days: fantastical EVs and upcoming mainstream crossover CUV releases. The humble crossover has seemingly taken the place of the sedan, the hatchback, and SUVs as more and more consumers flock to the compromise of space, accessibility, efficiency, and comfort. Some might argue that combination of compromise has come at the cost of fun as driving dynamics and performance were often left on the cutting room floor.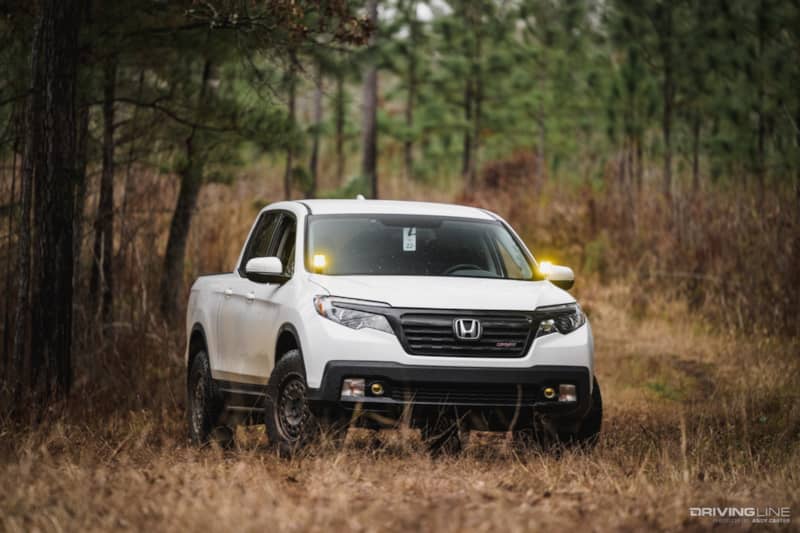 But, car enthusiasts need their vehicles to be something more than an appliance. Taking advantage of the increased ride height and usual accompanying AWD drivetrain, the "soft-roader" CUV and crossover community has taken to prepping these pedestrian CUV offerings and transforming them into vehicles capable of exploration, relaxation and fun—turning them into tools for getting out-doors and enjoying time in nature.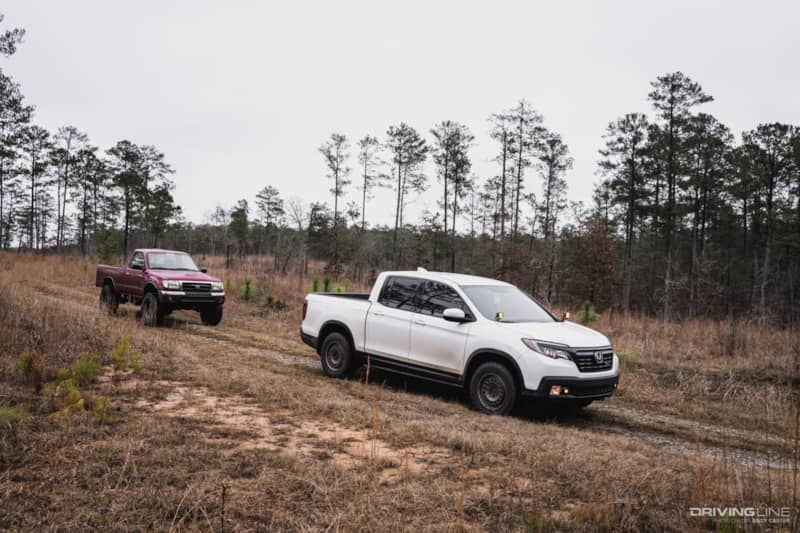 While many CUVs are perfectly capable of light-duty adventuring in stock form, enthusiasts have asked for lift-kits, body protection, and additional storage. Naturally, plus-sized all-terrain tires were part of that recipe, which created some problem solving opportunities for many owners, because very few of these vehicles were even equipped with stock-sized spare tires.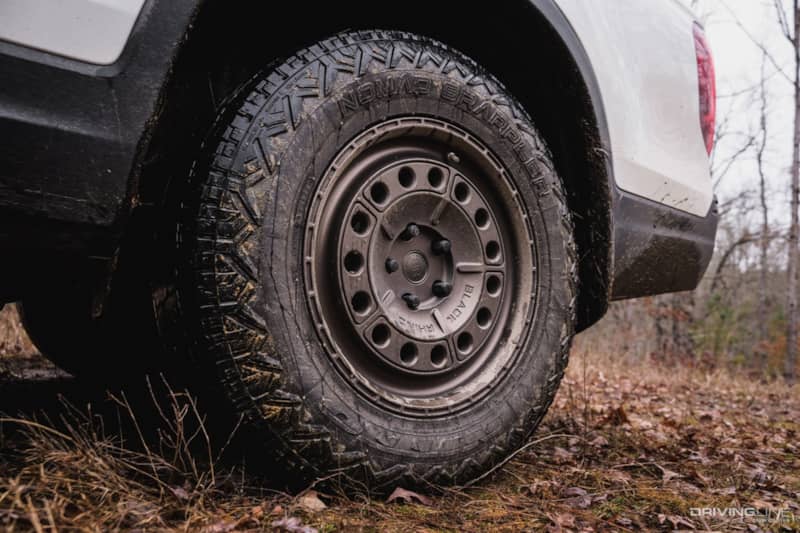 Plus Size Tire Means Same Size Spare
When I decided to purchase all-terrains for my AWD Honda Ridgeline, I wanted to increase the tire's diameter to add some lift for slightly better ground clearance. Going from a 245/60/18 to a 245/70/17, I added roughly a half-inch (11mm) of height to the total diameter of the tire. While this is not a huge increase, there are more factors to consider when significantly increasing tire size but we won't get into them here.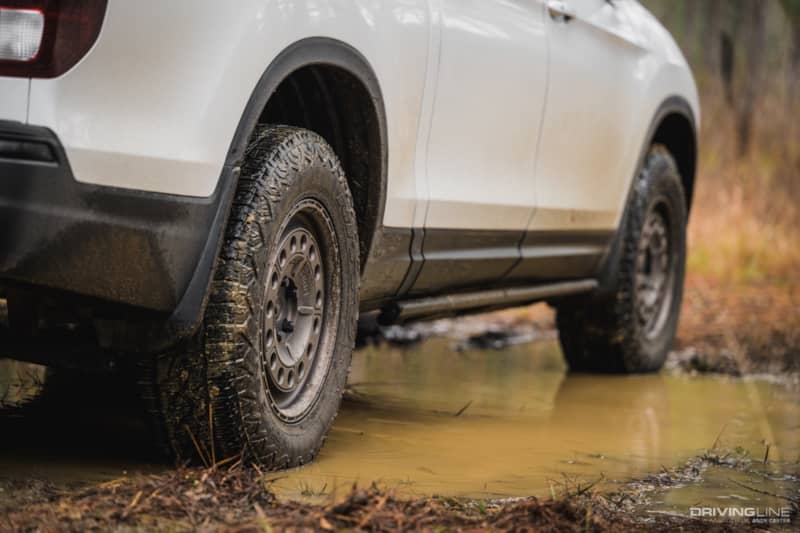 Plus, the Ridgeline was only equipped with a street-oriented stock-sized spare tire, and I didn't want a flat tire in the middle of a forest and have to rely on a tire not designed for off-road to get me out of trouble. For me, the full-size spare is about precaution and insurance— it's peace of mind, so I can relax when I'm adventuring off-road with my family.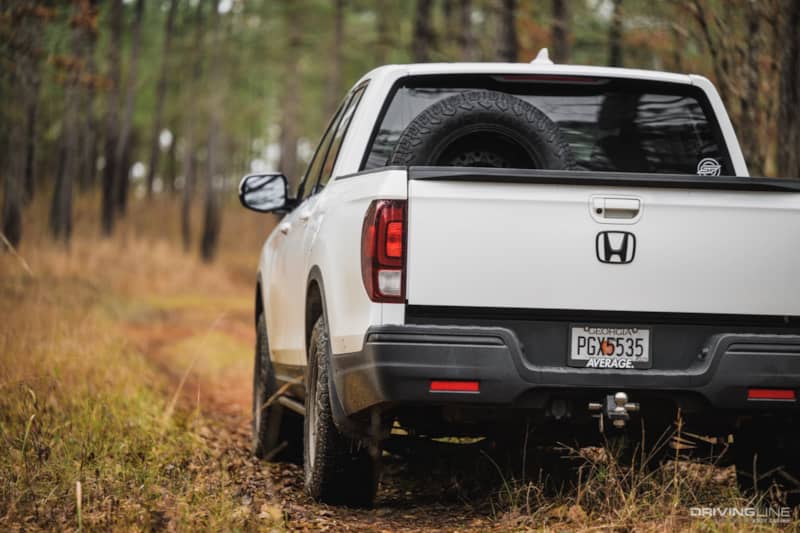 Buy 5 From the Start 
When I went to purchase my spare, I had a couple of options. While one could certainly choose a lower-end all-terrain as a spare, I knew that I wanted to stick with the Nitto Nomad Grappler crossover-terrain tire that are currently on my Ridgeline, for both aesthetic and practical reasons. If I do get a flat, I know that my spare can serve as a permanent replacement rather than simply a "get it to the shop" solution.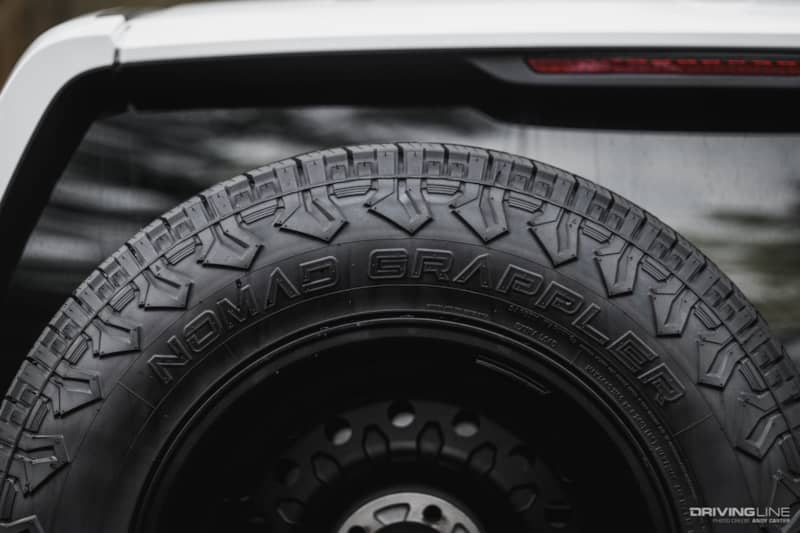 For the wheel, obviously anything that fits the vehicle and tire would work. In my case, I didn't have an accessible stock option that would work with the downsized 17" wheels currently on the Ridgeline. Months later when I went to purchase a new 17x8 Black Rhino Unit wheel to match my other four, the company had discontinued the bronze version I had. It wasn't ideal, but I was able to find the wheel in black— I wish I had just ordered all five back when I initially upgraded the wheels and tires.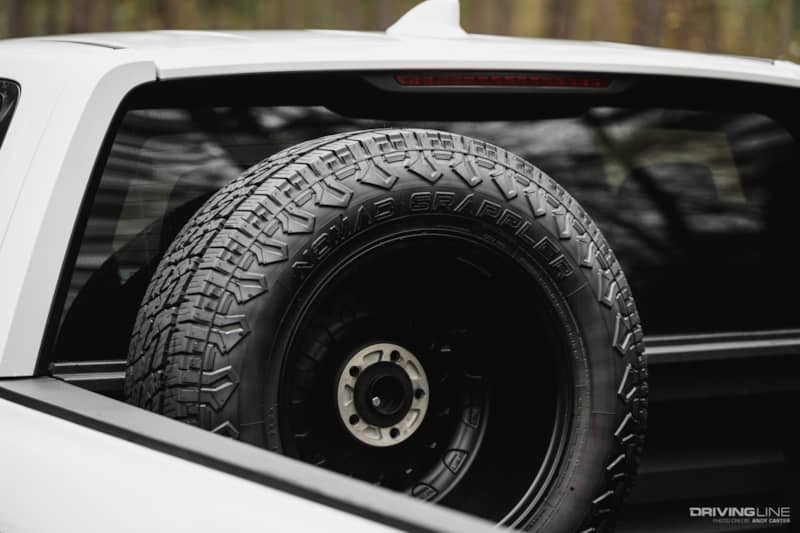 Because the CUV segment is both a new and niche portion of the larger off-road market, aftermarket manufacturers are still figuring out what sells and what doesn't. Don't count on your exact parts to be available forever. Budget for the spare at the beginning.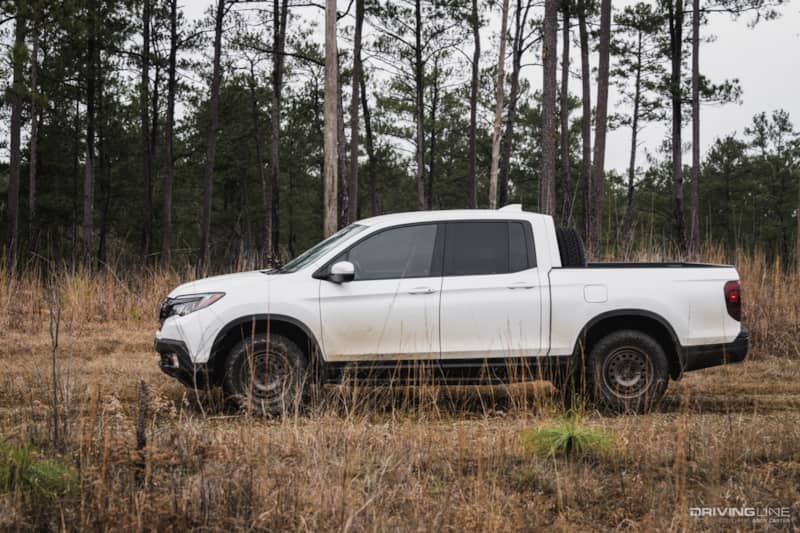 Where to Put A Full-Size Spare Tire on Your CUV or Compact Truck? 
Since a lot of crossovers were sold with a skinny "donut" spare tire, you'll likely have to get creative about where to put the new full size spare. Luckily, in most cases, the aftermarket has done the work for you. Many popular CUV platforms now have spare tire carriers that can be fitted on the back hatch or plugged into a tow hitch receiver. Those with a rack on the roof can keep the spare on top.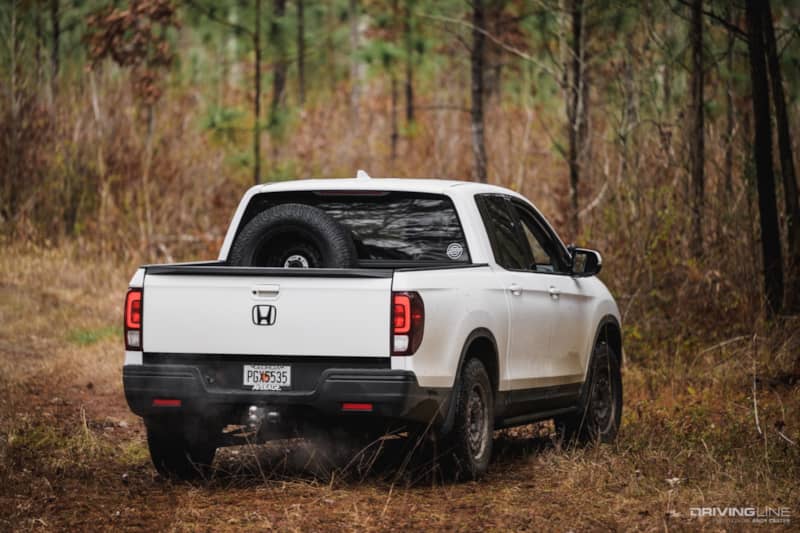 My Honda included an option for an exterior spare tire mounting point in the bed. Originally, the stock-sized donut was stored in a slide-out cubby behind the in-bed trunk, but there are provisions so it could also be bolted to the cab side of the bed. By upgrading the hardware and modifying the bracket, a full-size larger diameter spare can make use of the bed space mounting area. Thankfully, it doesn't block too much of the driver's view out back, and I can still rely on the side mirrors.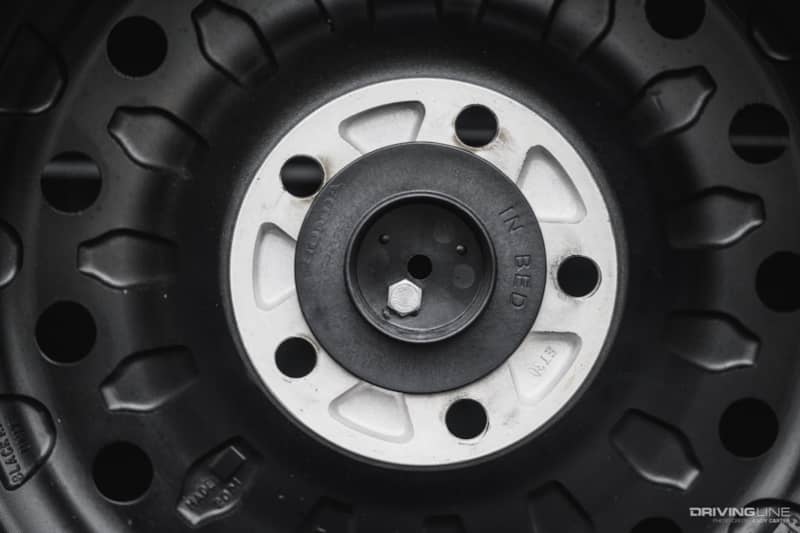 Repurpose Interior/Dry Space
A spare tire doesn't have to be stored inside the cabin or trunk. With the skinny/small spare removed from the original location, it opened up opportunity to reclaim dry, interior trunk space. Looking around at several popular platforms, DIY'ers have come up with some awesome ways to utilize that space for tools, emergency or camping gear.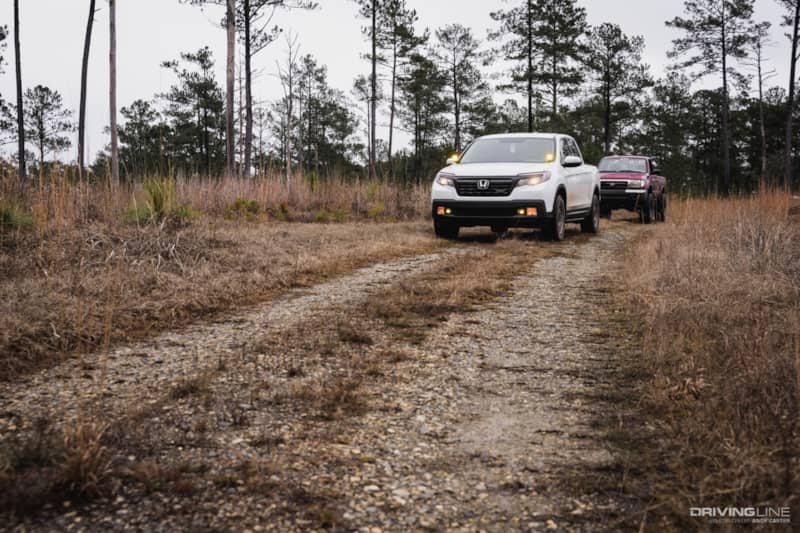 For the Ridgeline, I was able to take advantage of a NOLO Designs gear tray that functions identically to the slide-out spare tire unit, but offers storage options with thoughtful tie down points and sturdy aluminum construction.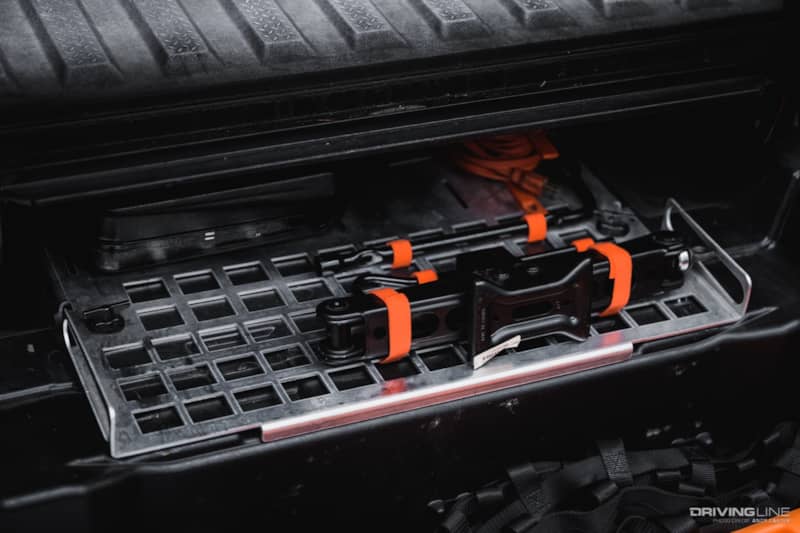 Increase Tire Longevity: Include the Spare in the Rotation 
If you had the forethought to get a full size spare with your upsized wheel and tire purchase, plan to use the spare and include it in regular tire rotations. When rotating in your fifth tire, you'll want to move the spare to the passenger side rear, and move that tire to the passenger front. Move the Passenger side front to the Driver's side rear. Move your driver's side rear the driver's side front, and move that driver's side front to the spare tire location. This is known as the "clockwise five-tire rotation," and is recommended by auto manufacturers that provide a full-size spare tire with their vehicles, including off-road vehicle like the Jeep Wrangler. This method ensures that all the tires will be used, and each tire will be designated as the spare tire at some point throughout its life.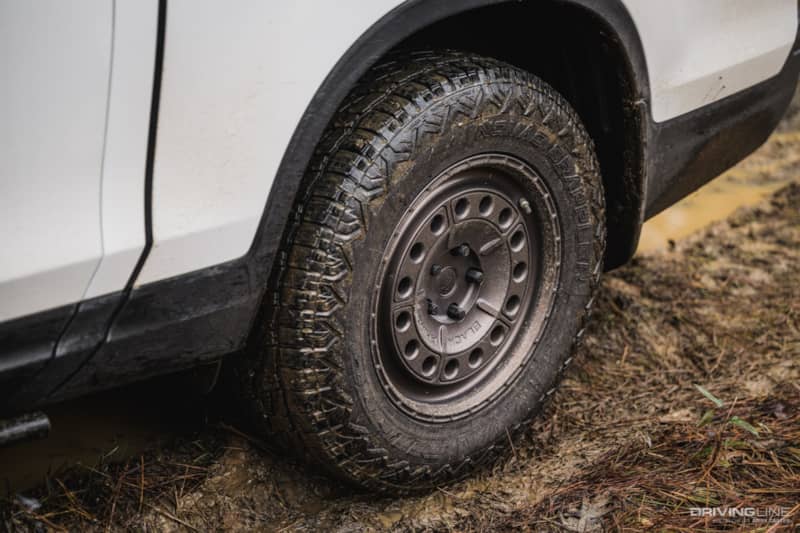 Tires have an expiration date, and by including the spare in regular rotations, you aren't letting the spare tire expire unused. This will also help to keep all five tires at a relatively close state of wear, ensuring that using the spare won't cause any issues when it's called into play.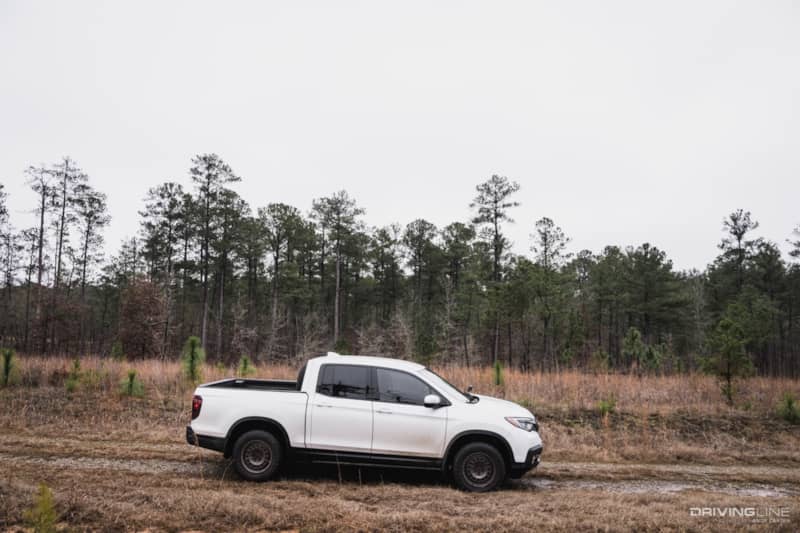 CUVs are used for off-road adventuring more frequently and hopefully the need for customizing a space for a full-size spare will eventually disappear. In Honda's case, the new Pilot Trailsport model comes with a full-size spare from the factory. In the meantime, off-roading CUV owners need to plan accordingly, and prep their vehicles not just for the fun stuff, but for potential issues on the trail, too.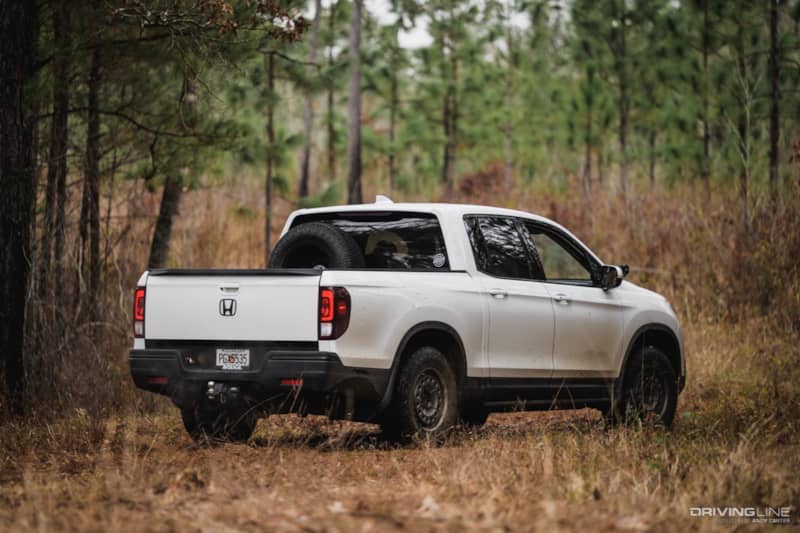 More From

Driving Line
Here are the best ways to optimize the lifespan of your off-road tires.