Buy It or Build It: 2023 Honda Pilot Trailsport
Honda's new Pilot Trailsport is a huge step in the right direction for a brand that wanted to get serious about off-road performance in the crossover space. Having introduced the Trailsport branding on the Passport in 2021, the first iteration was largely an exercise in aesthetics, offering no real practical off-road enhancements. The 2023 Pilot Trailsport, however, has come out swinging.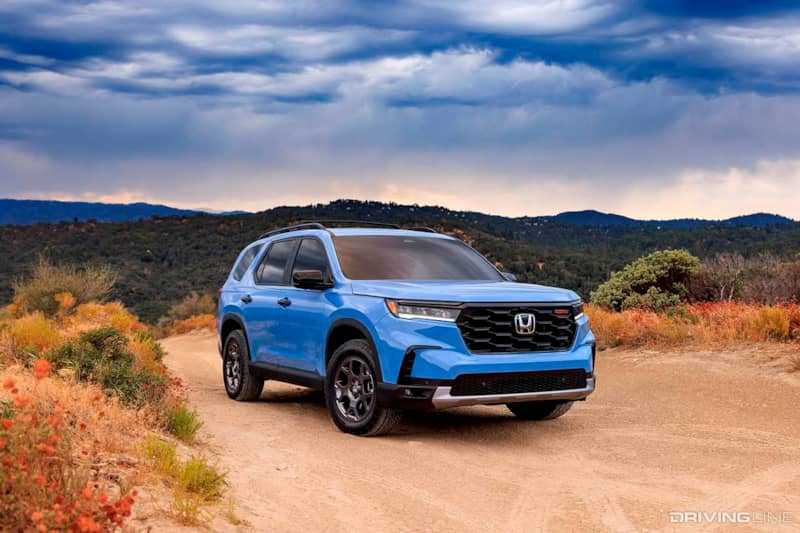 With the Trailsport now actually including a bit of a genuine off-road kit, we thought it would be valuable to see if the extra expense is worth it, or if an owner would do better to buy a last-gen AWD Honda Pilot, Passport, or Ridgeline and build their own Trailsport equivalent.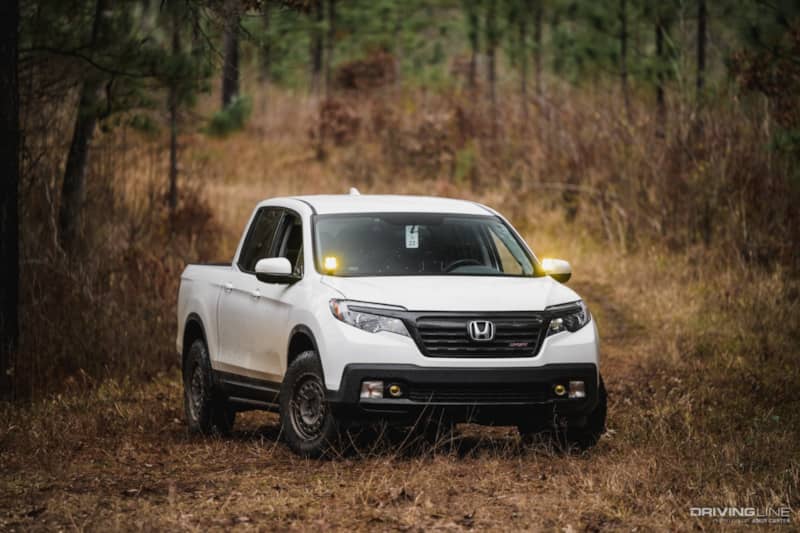 All three of these vehicles share a platform, and in most cases, parts are interchangeable between the models. We sat down with Randy Ryan, owner of TheRidgestore.com, a one-stop shop for AWD Honda enthusiasts, to see what it would take to match or exceed the capabilities of the new Trailsport package.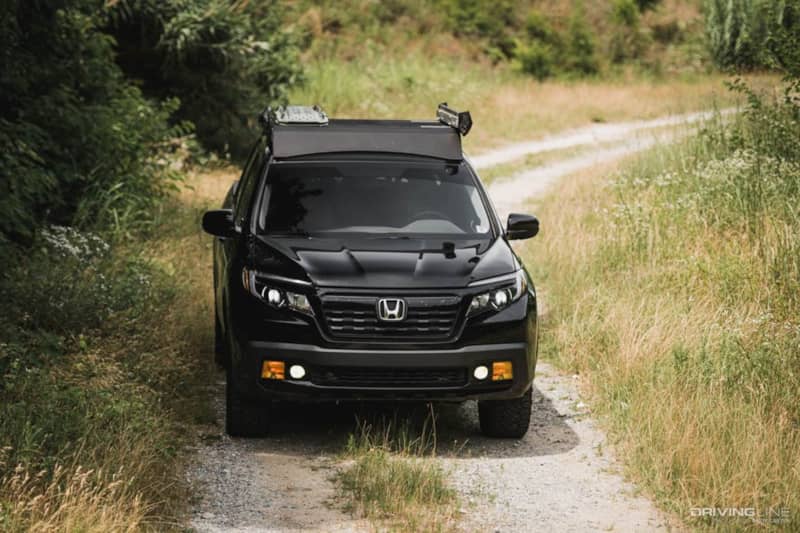 For the sake of argument, we figured we'd start our hypothetical build with a last generation AWD Pilot Sport, still available new from some dealers (at the time of writing), at a now discounted price of $38,500. The 2023 Pilot Trailsport, on the other hand, currently has an MSRP of $48,350. To keep the math simple, we gave ourselves $10,000 to build our own Trailsport equivalent with available parts from the current aftermarket.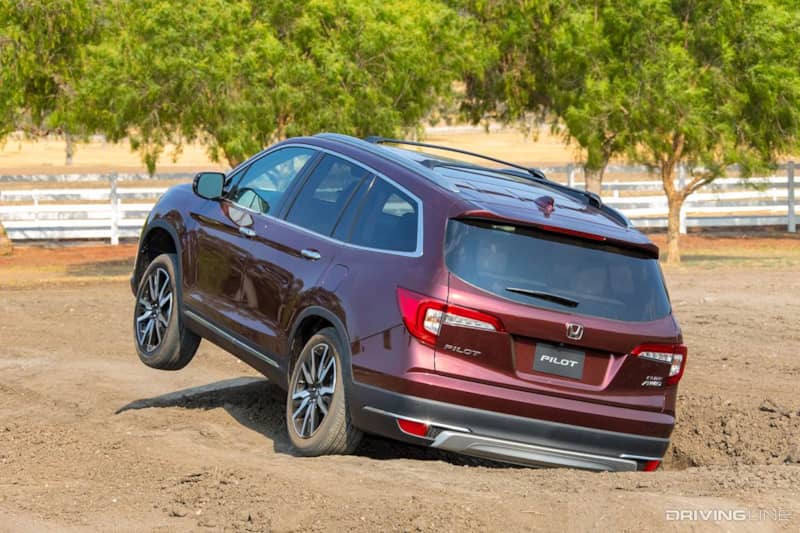 What You Won't Get from the Aftermarket
To clear the air, there are a few features on the new Pilot Trailsport that aren't realistically possible to match. First off, the new powertrain includes an all new 3.5L V6 and Honda's own 10 speed transmission. Notably, the new V6 improvements are largely in the area of emissions, which although not exciting, does allow them to continue to power their big vehicles with naturally aspirated power until 2030 (based on current regulations).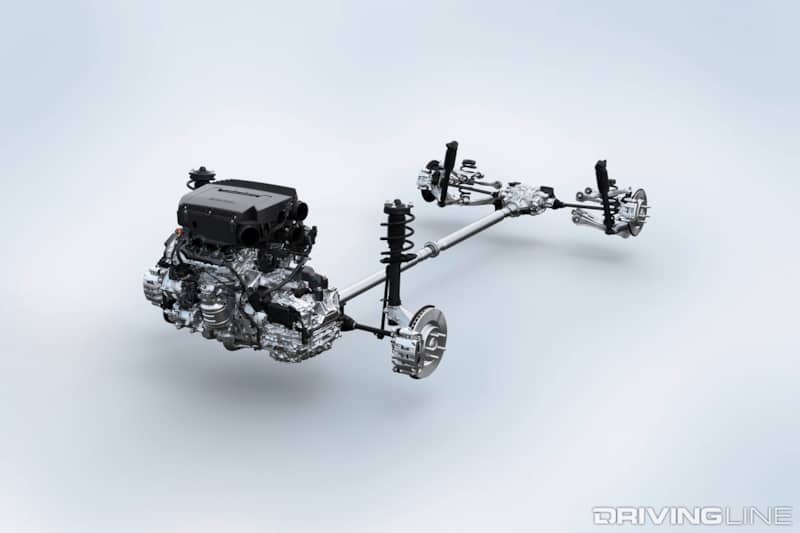 Honda has also used the existing integrated exterior cameras that allow for overhead parking views to also function as trailcams. When driving in Trail mode at speeds below 15 mph, the TrailWatch system gives drivers a view ahead and to the side of the vehicle to watch out for obstacles.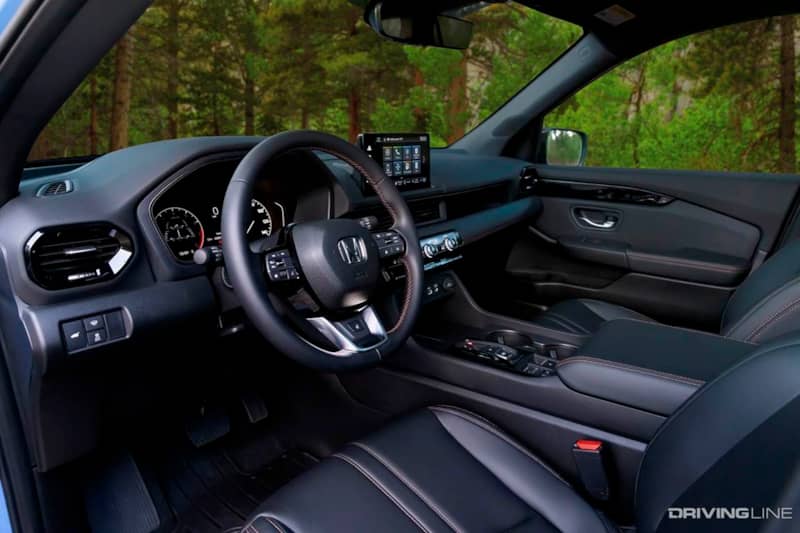 Additionally, Honda's already impressive i-VTM4 AWD system has been improved for the Trailsport, and features a stronger rear differential that can handle 40% more torque and provides 30% faster response, optimizing available traction in off-road scenarios. Honda has also introduced a Hill Descent system on all new Pilot models.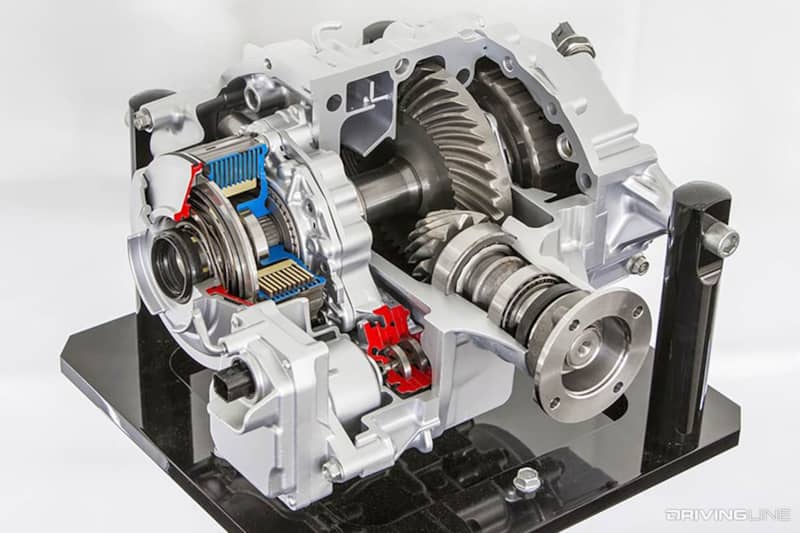 Suspension
To finally give the Pilot Trailsport some actual trail cred, Honda gave the new model an off-road tuned suspension that includes a one-inch lift and exclusive spring rates and damper valve tuning to aid in off-road performance. Unique stabilizer bars also help with articulation and off-road ride comfort.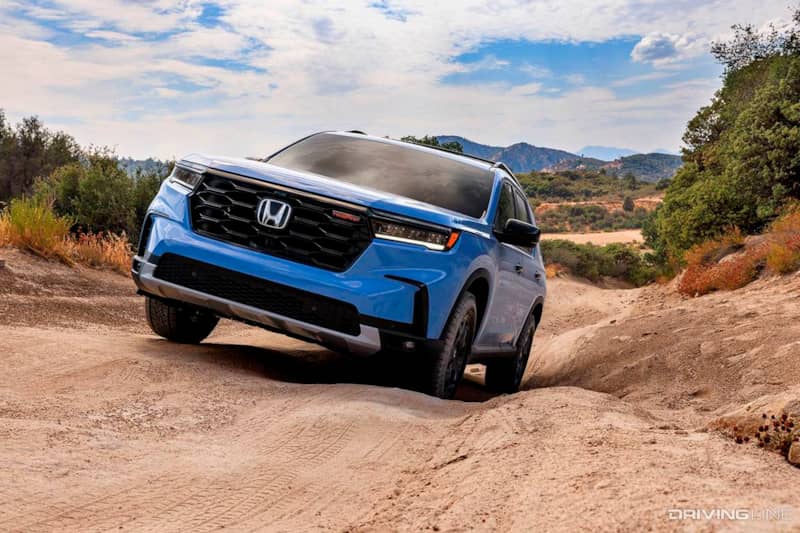 In the aftermarket, there are multiple options for lifting a Pilot, Passport, or Ridgeline, with kits ranging from mild 1.5" levels to 3.5-inch full lifts. The most equivalent kit to the Trailsport would be HRG's 1.5" lift kit that includes 4 spacers (2 front & 2 rear) and new sway bar end links for $380. Unfortunately, there aren't any aftermarket off-road shocks available yet for the platform, so we'll have to make do with the stock units for our Trailsport equivalent.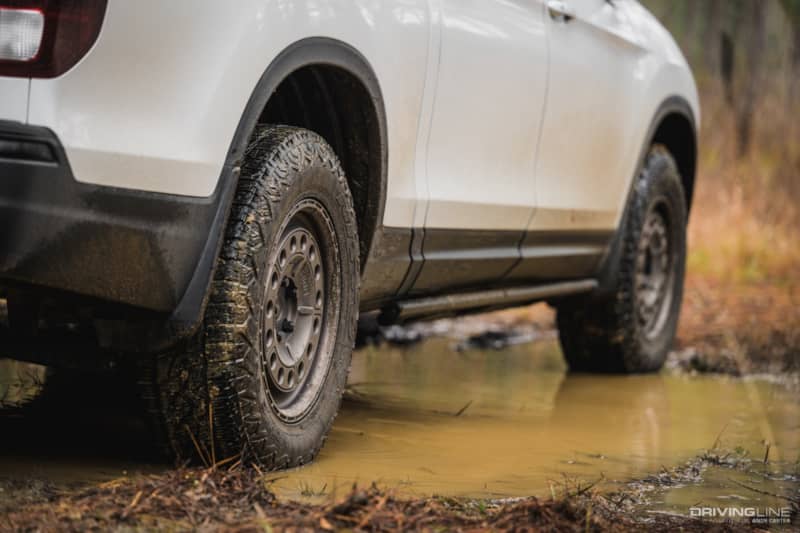 Wheels and Tires
The new Pilot Trailsport features larger diameter 265/60/18 tires, (30.5" equivalent) that Honda claims are "extremely capable in sand, mud, rocky terrain and snow, but still quiet and comfortable on the road." The Trailsport also includes a unique wheel with inset spokes that can be helpful in avoiding trail damage.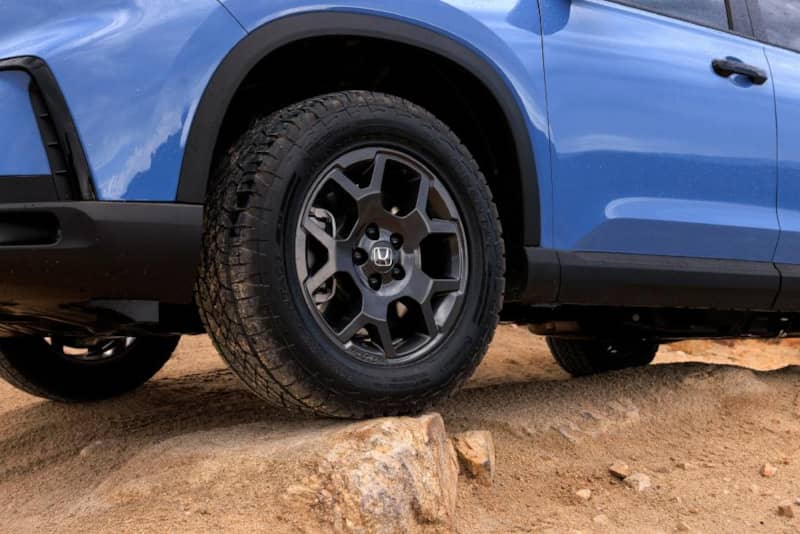 One thing enthusiasts should note is that the previous generation Honda Pilots could not go larger than a 30.5" tire without significant rubbing. While there is an aftermarket solution in an axle relocation kit that actually moves the wheel forward to avoid contact with the rear of the wheel well, the fact that Honda has fitted the new Pilot with this size is a sign that the brand is more serious about off-roading, and hopefully has the potential to fit even larger sizes.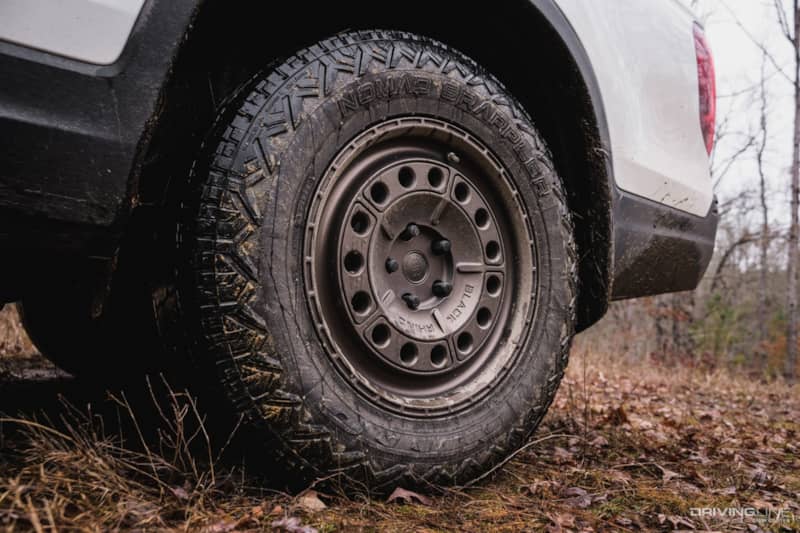 To get the same level of OEM refinement and off-road capability, we'd fit a set of 30.5" Nitto Nomad Grappler crossover terrain tires to our aftermarket Trailsport equivalent build. The Nomad Grappler combines off-road performance, on-road manners, and 60,000 mile treadwear warranty that is perfect for dual-purpose trail-riding builds.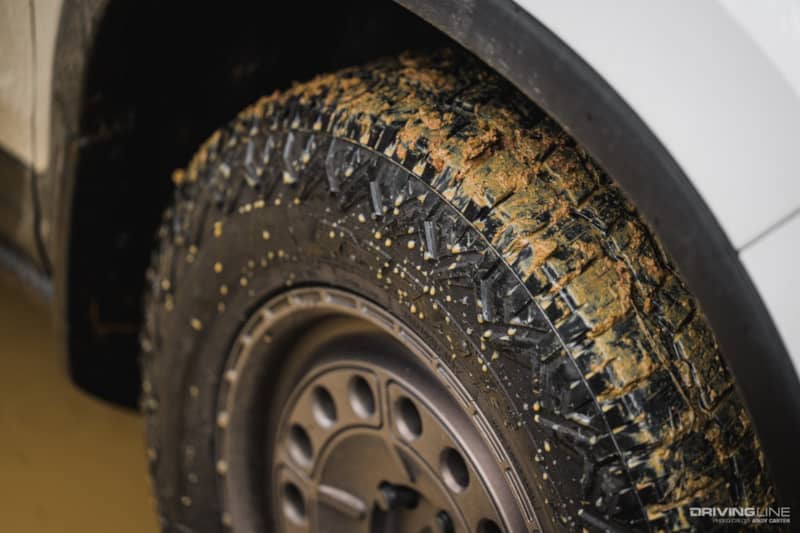 Depending on your taste, the last generation Pilot can accept either a 245/70/17 or a 265/60/18. Wheel prices vary of course, but a full set of wheels from a reputable brand like Black Rhino mounted with Nitto Nomad Grappler tires should come in right under $2000.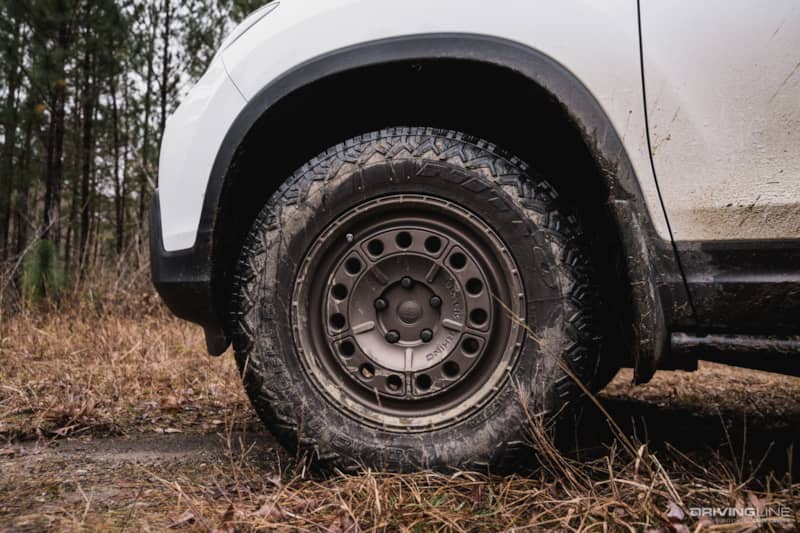 Underbody Protection
If you are planning to take a vehicle off-road, having under-body protection is an absolute must. One mistake could cost thousands of dollars in repair bills. Thankfully, Honda was smart enough to fit the new Pilot Trailsport with thick steel skid plates that can support the entire weight of the vehicle crashing down on a rock protecting the oil pan, transmission and gas tank.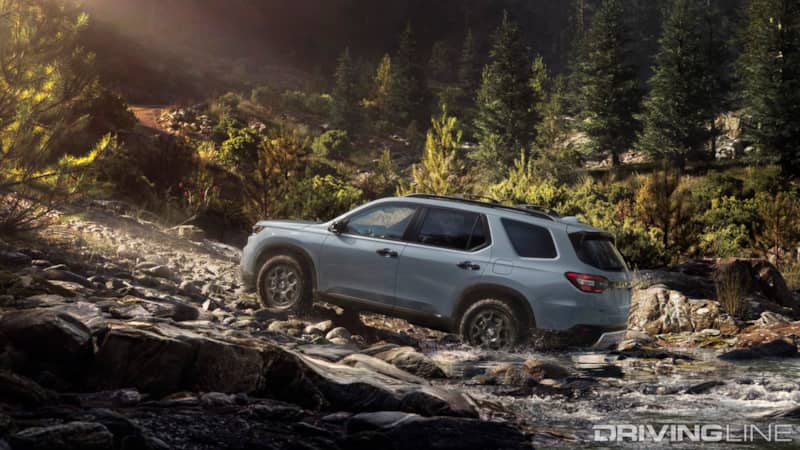 In the aftermarket, NOLO Designs has created all sorts of easy-to-install kits to protect a variety of crossovers. To match Honda's new Trailsport we'd need to install a front skid plate and a gas tank skid plate for a total of $635. NOLO Designs kits are made out of lightweight 3/16" 5052 raw aluminum, and have proven to be lifesavers on the trail for many Honda off-road enthusiasts.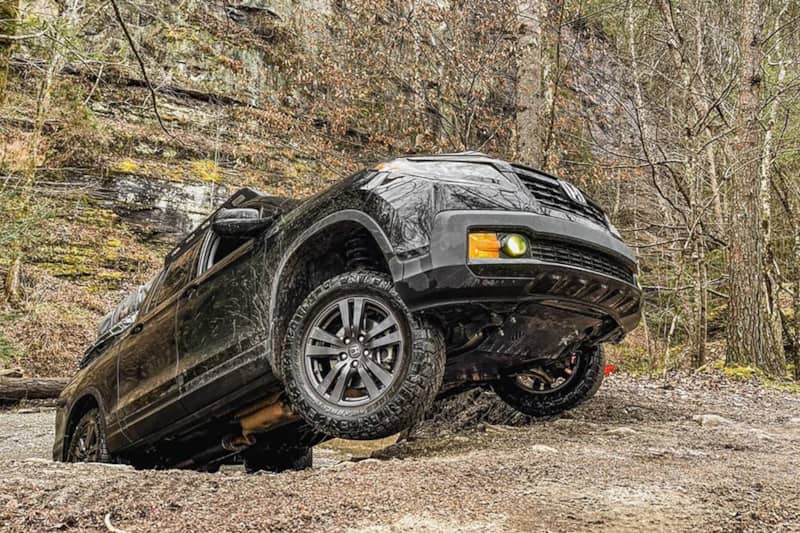 Recovery Gear
For the new Pilot Trailsport, Honda has included recovery points rated at twice the Pilot TrailSport's Gross Vehicle Weight Rating (GVWR) that are integrated into the front skid plate and the tow hitch situated behind TrailSport's full-size spare tire.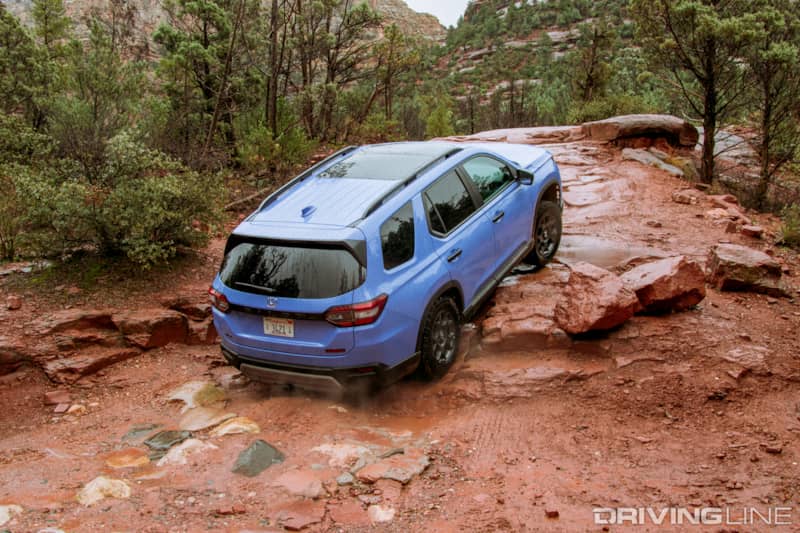 Notably, the front tow point does sit beneath the bumper on the Pilot Trailsport, and could be troublesome to reach if the front of the vehicle was submerged in mud. Randy suggests that the angle of a recovery rope under load could also come into contact with the front bumper with this design.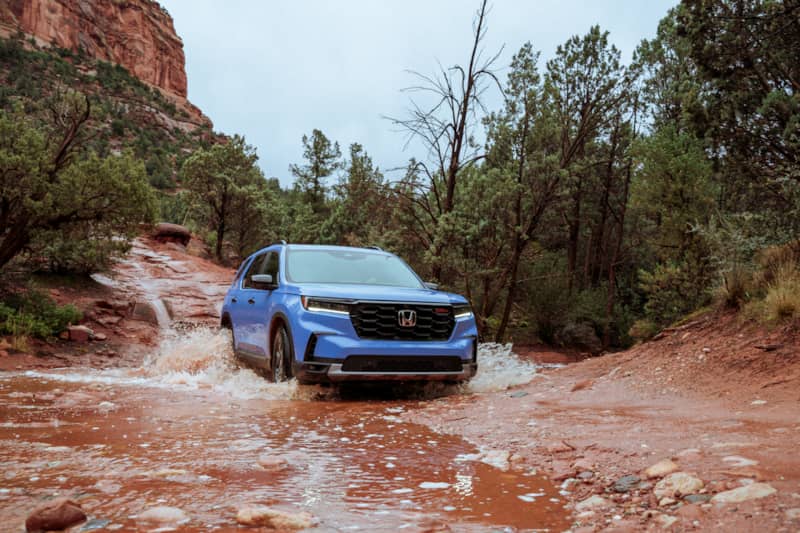 For an aftermarket solution for our Pilot project, there's not really a good answer yet. While the rear point is easy with the tow hitch, due to the Pilot's construction there is not a good place to mount an aftermarket tow point that could support the weight of the vehicle up front. Frankly speaking, this is an area where a crossover just can't match a traditional body-on-frame vehicle.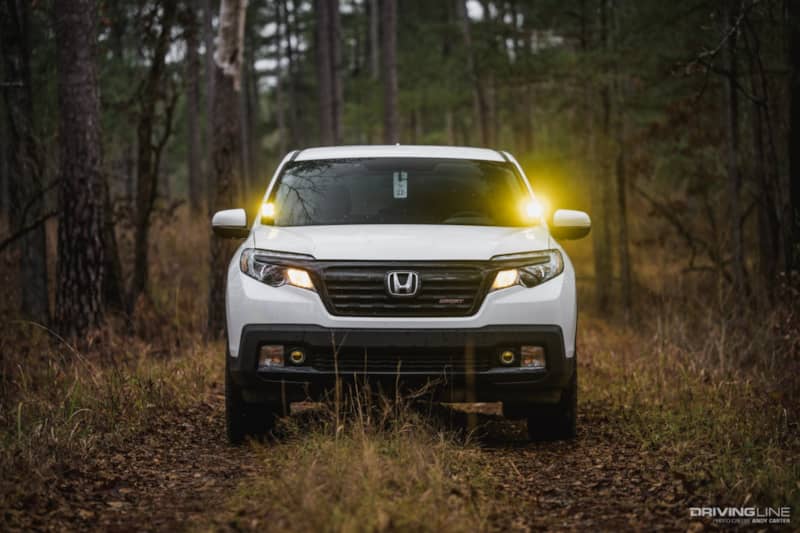 That being said, we still need to match the new Pilot's full-size spare, so we'd need to budget for that, as well as find a good place to mount it. It's a good idea to have a fifth wheel to include in regular tire rotations, and a full-size spare would be an additional quarter of the wheel and tire cost at $500. A hitch mounted spare tire carrier would cost an additional $550 for the Pilot.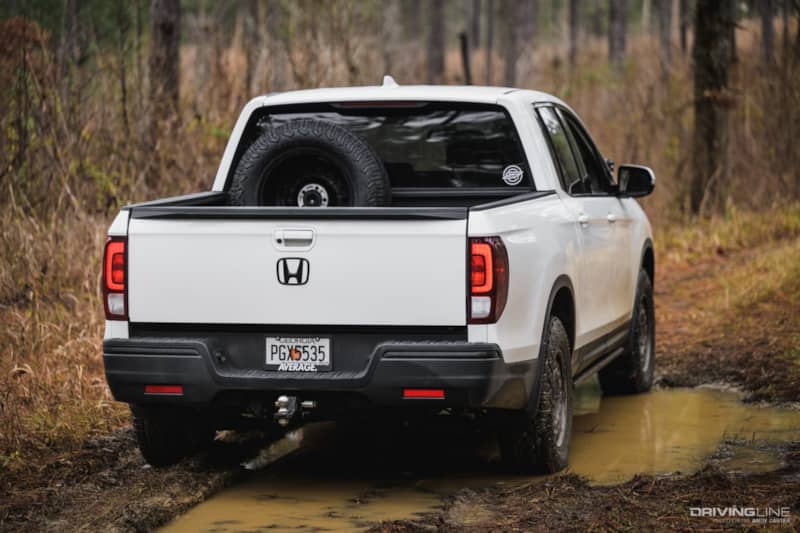 Without accounting for installation or shipping costs, one could modify a previous generation Pilot for around $4,000 and come pretty close to matching the off-road equipment specs of the new Pilot Trailsport. If you are starting with a fresh-off-the-lot 2022 Pilot Sport, that represents a savings of nearly $6,000 when compared to a 2023 Pilot Trailsport. If you started with a within-factory-warranty mileage used example, from 2016-2021, that could potentially amount to nearly $15,000 in savings.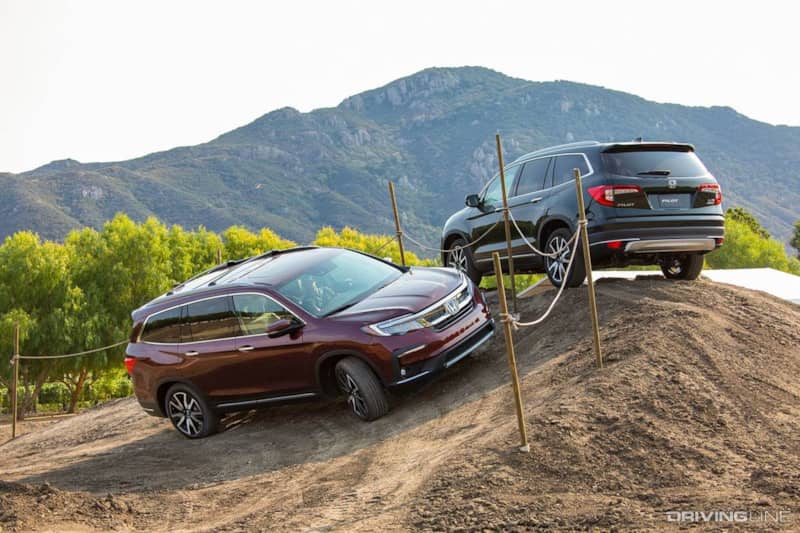 On the other hand, as an owner of a 2019 AWD Ridgeline Sport, it's hard to quantify how much better and more equipped a 2023 Pilot Trailsport is than the previous generation Hondas are for any amount of off-road use. When the Pilot was released in 2016, off-road use in a crossover was just not a factor in design for any OEM other than Subaru.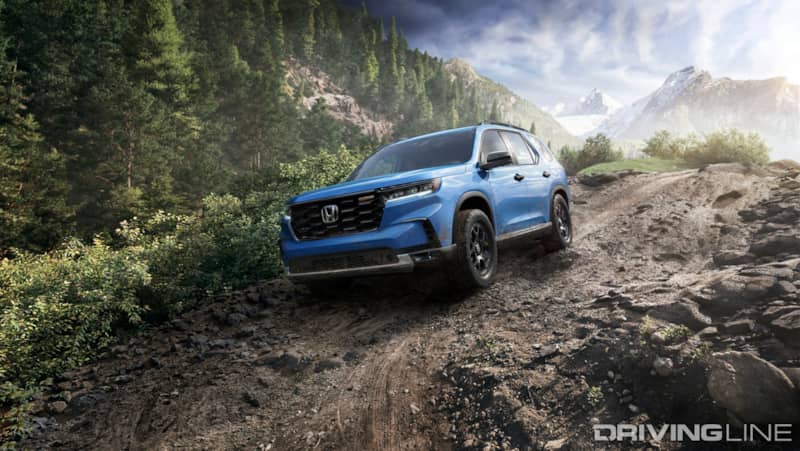 Having a company consider off-road potential in a platform not only affects stock performance, but how well that vehicle will ultimately take to more extreme modification.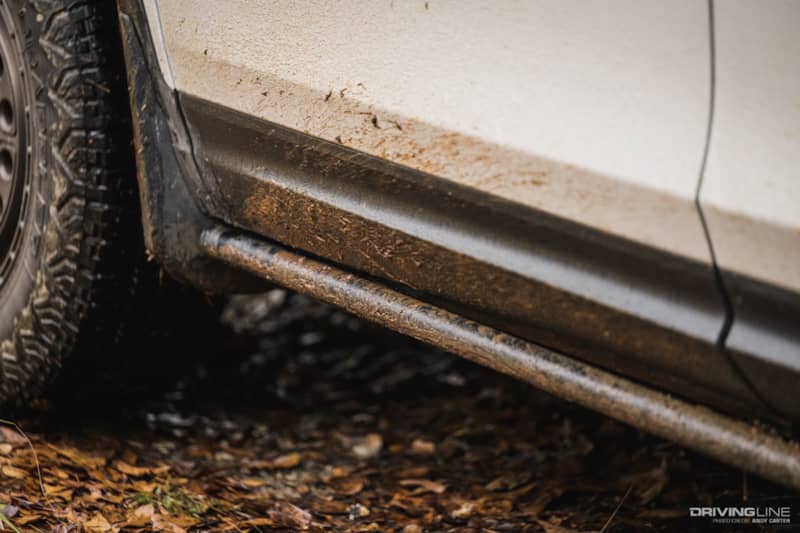 Ultimately, the Pilot Trailsport is a unique vehicle in that it will excel as a people mover, and surprise as a trail rig. There is no full-size crossover that is as well equipped for off-road duty as the Pilot Trailsport. Subaru's Wilderness packages are admittedly impressive, but both of those vehicles are at least an entire class size smaller than the Pilot.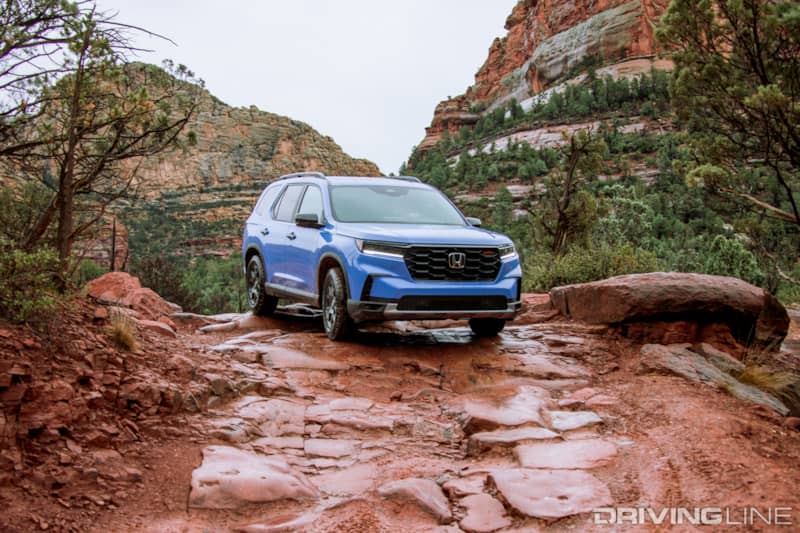 If the Pilot Trailsport fits your needs, it is an awesome showing from Honda. If you are a DIY'er, like us, there's a market to transform your previous generation Pilot, Passport, or Ridgeline into a competent trail rig. For a Honda enthusiast, there's really no wrong answer. 
More From

Driving Line
Find out why Honda's i-VTM4 is the best AWD system to build an off-road crossover around.