7 Surprising Things We Learned From Our Visit to Jay Leno's Garage
When it comes to high-profile car guys, Jay Leno easily sits near the top of the list. His tastes are wide-reaching, his incredible car collection is known around the planet, and I would not hesitate to call him America's most prolific automobile enthusiast.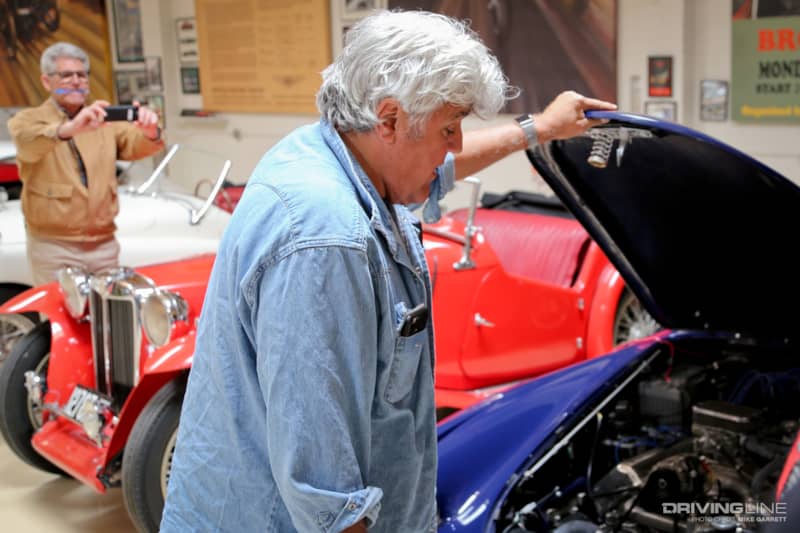 Even when he was still working at his day job as host of NBC's "The Tonight Show," Jay seemingly spent every moment of his free time doing something related to cars and motorcycles. When not on set he could be found mingling with the public at car shows, wrenching at his warehouse in Burbank or being sighted on the streets of LA driving everything from supercars to steam cars.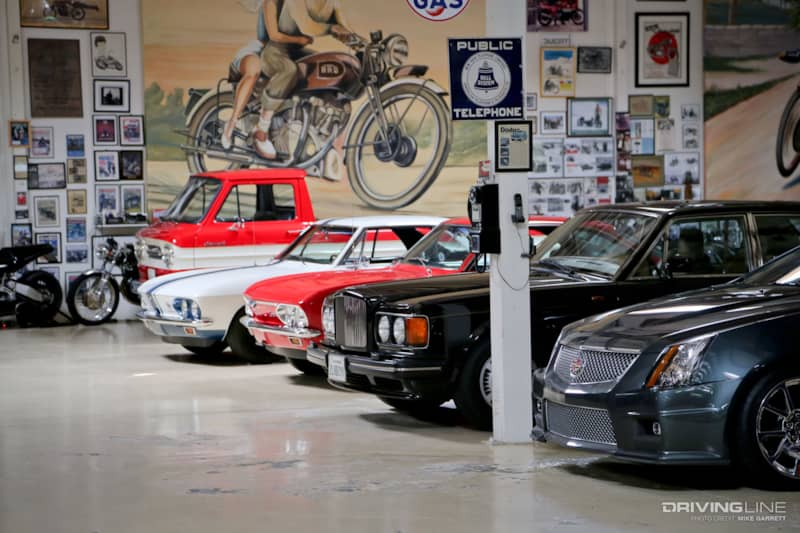 Now that he's retired from his gig at NBC, Jay has had even more time to dedicate to the automotive hobby. He's been a busy man lately, from his popular "Jay Leno's Garage" YouTube show to the cable television show of the same name, and now he's debuting his own line of car care products called Jay Leno's Garage Advanced Vehicle Care.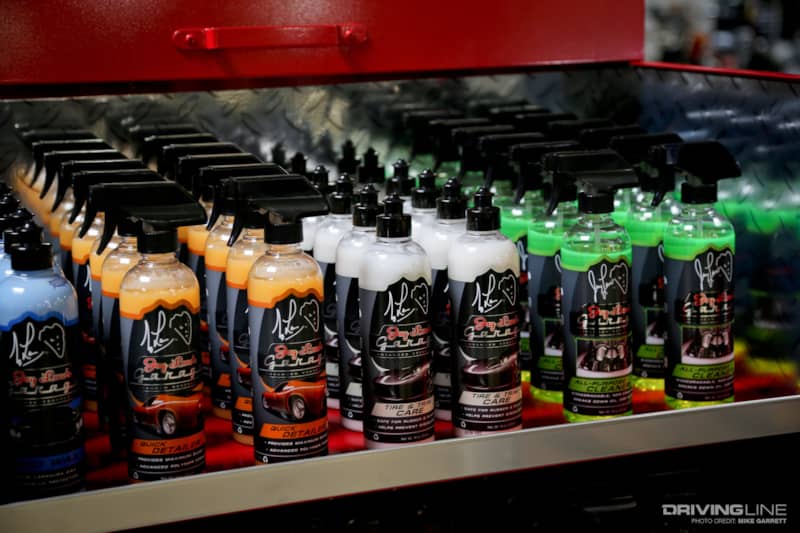 If there's someone who could provide the right feedback on what works and doesn't work when it comes to car care, Jay is definitely the guy. I can't even imagine how many gallons of wax, polish and detailer get used during the average year at his place, and it makes total sense that he'd team up with a group chemists to develop of a line of products worthy of his priceless vehicle collection.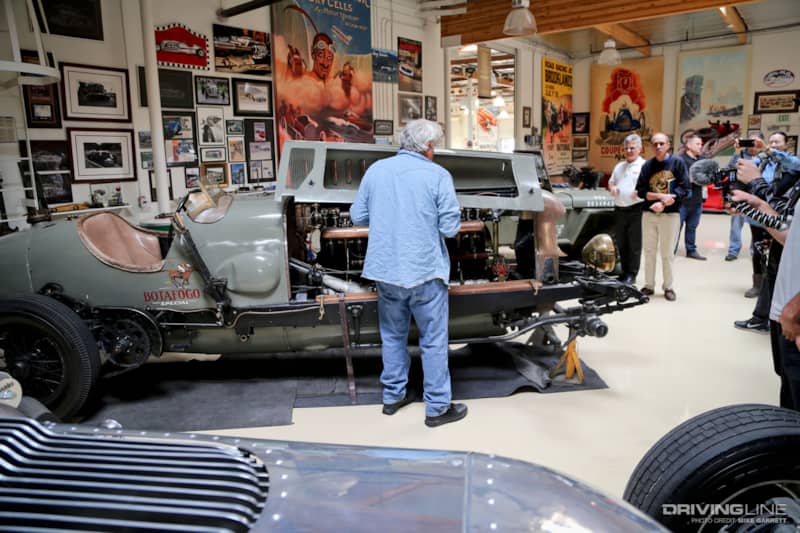 To help spread the word about the new products, a group of automotive media members were invited out to Jay Leno's Garage last week to get a look at the new line as well as get a guided tour of the place from the man himself. This was my first time seeing Jay's legendary collection in person, and I couldn't have been more excited for the opportunity.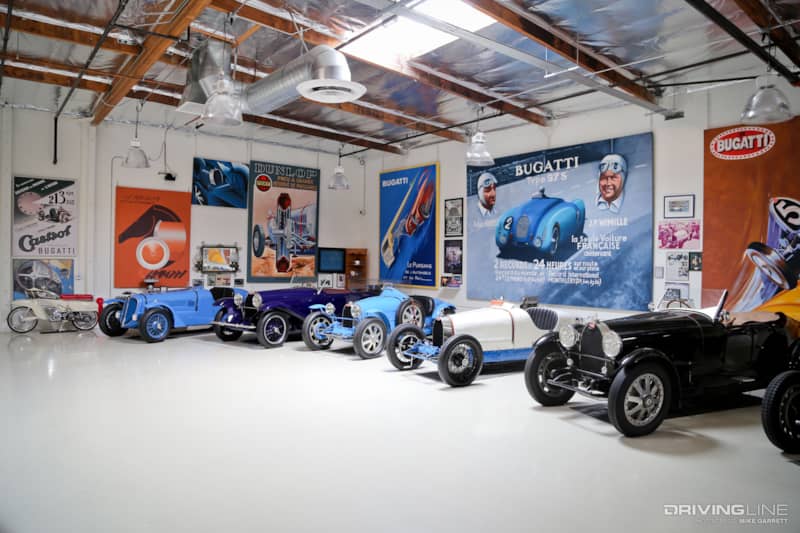 Jay's collection has been covered top to bottom in both video and photographic form, but there's still something amazing about seeing it all in person. And there were still plenty of things I wasn't prepared for. Here are seven quick takeaways from my visit.
1. The Size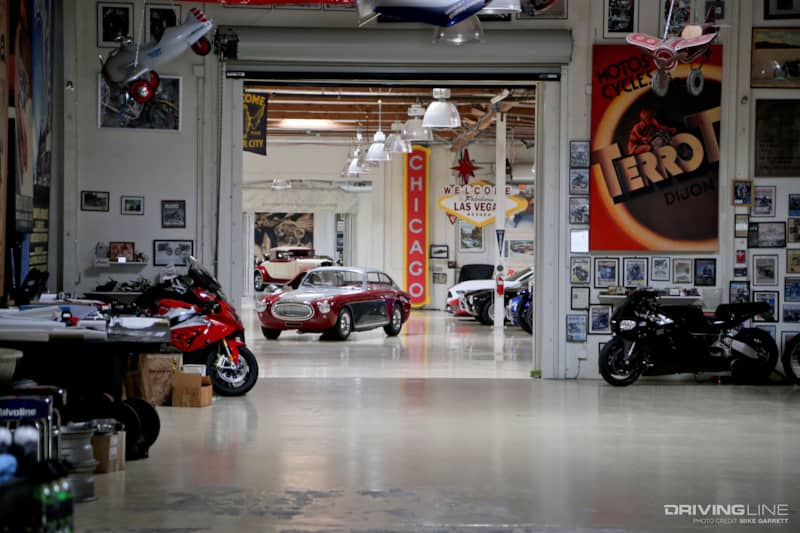 The collection is gigantic. While Jay says he has about 160 cars in his collection at the moment along with and equally large number of motorcycles, that wasn't the most impressive part. For me it was how vast the place was. Rather than having the cars packed into storage like sardines, Jay has them neatly organized and presented with plenty of breathing room and excellent lighting. It could easily pass for one of the world's great car museums.
2. The Diversity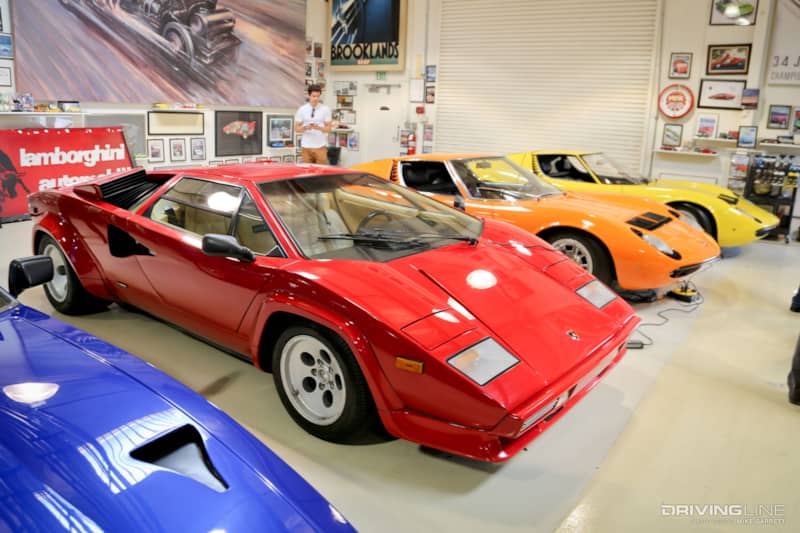 If you are trying to label Jay Leno as a particular kind of enthusiast, don't waste your time. His tastes in motorized transportation are diverse as you'll ever find. Whether its motorcycles or cars, the collection spans all regions of the world, all eras with some vehicles that are painstakingly original and others that are extensively modified. Whether its his ungodly fast McLaren P1, the jet-powered motorcycle that scares the crap out of him every time he hops on or his antique automobiles that can hardly keep up with traffic — he digs them all.
3. They All Run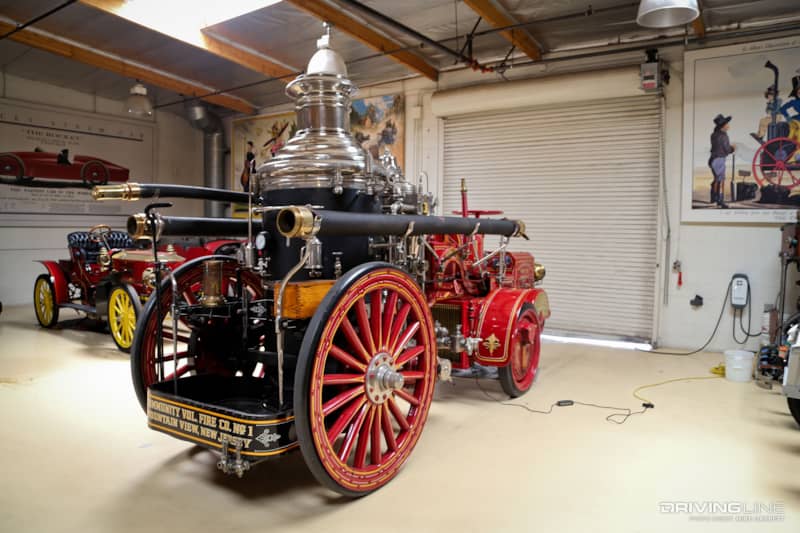 Unlike some car collections or museums where the vehicles simply sit on display quietly, every one of Jay's cars is a running, road-worthy machine that's registered and insured right here in the state of California — and he drives them all. If you look at the photos you might notice that each car is hooked up to a battery charger so that they can be fired up at a moment's notice.
4. The Workshop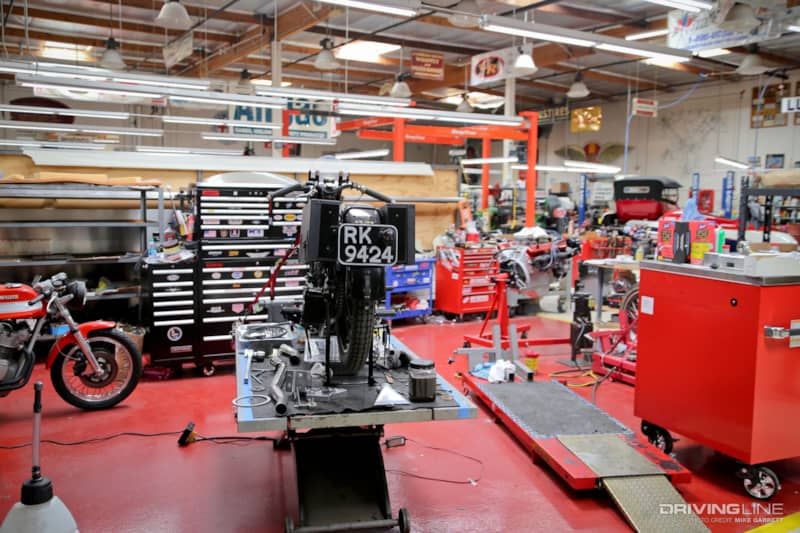 To keep all the vehicles running, the facility includes a massive shop in an adjacent building that puts even the best auto restoration shops to shame. Whether it's basic maintenance and repairs, complete restorations or elaborate custom projects, there's nothing that can't be done here.
5. The Automobilia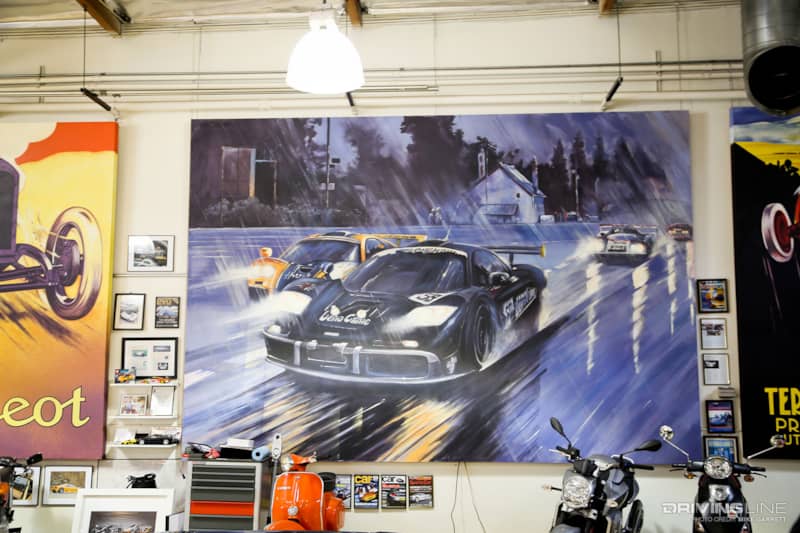 While much attention has been given to Leno's incredible collection of cars and motorcycles, the amount of accompanying memorabilia and other artifacts is equally impressive. There are the model cars and vintage ads, the automotive signage he's sourced from all over, along with beautiful hand-painted art that hangs on the walls. Even without the vehicles themselves the art, memorabilia and collectibles make the place a heaven for anyone who loves cars.
6. Word of Mouth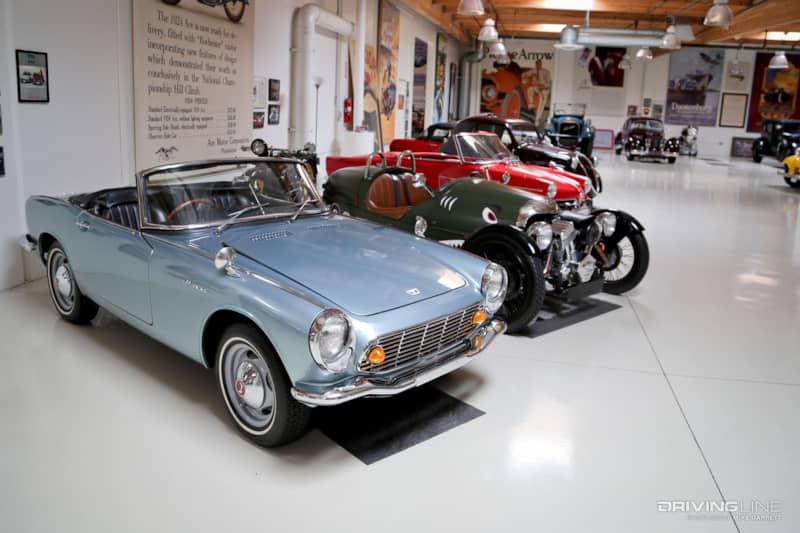 Given his obsession for all things automotive and his ever-growing collection, you might think Jay Leno is one of those guys constantly searching online or attending high profile auctions to find his next car. But that's usually not the case. He says he actually finds most of his cars by word of mouth, often from "fellow old guys" who no longer have the means to take care of their car. And rather than put it on the market, they offer the car to Jay knowing that he'll give it the care and appreciation it needs and also that he won't flip it for profit. In fact, Jay Leno doesn't sell any of his cars, despite the fact that most of them are now worth much, much more than when he first acquired them.
7. A Genuine Car Guy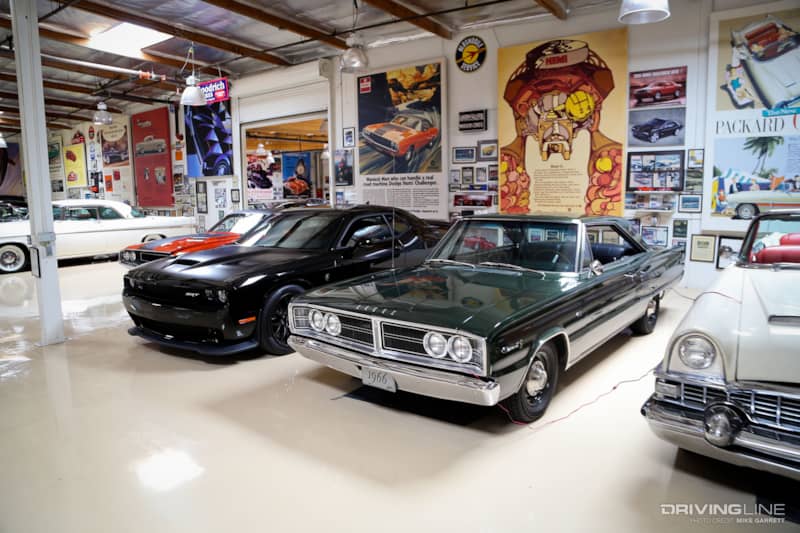 Perhaps the biggest thing that struck me about Mr. Leno is just how genuine he is. The guy truly loves cars, and he's happy to talk about them with anyone. His knowledge of automobiles and motorcycles is simply incredible, and when you talk to him it doesn't feel any different from talking to any other down to earth car enthusiast at a meet or car show. And of course given his career in comedy, you can always expect plenty of jokes along the way.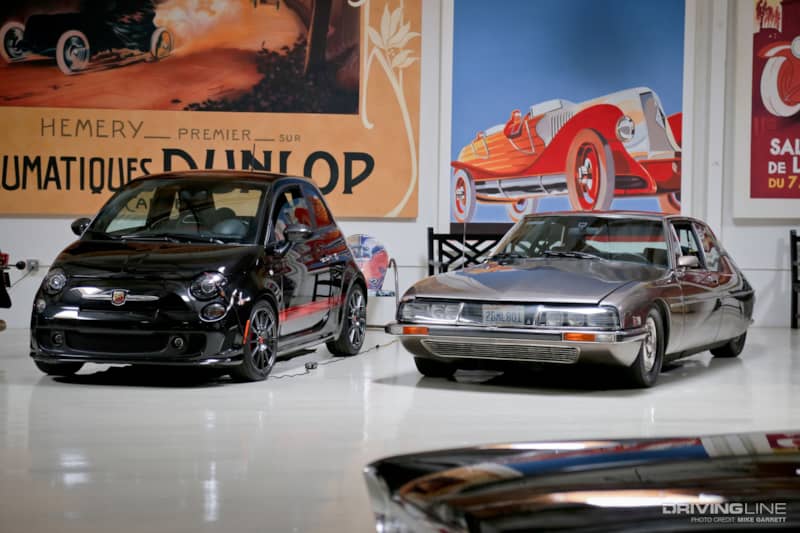 If you are looking for more information on the Jay Leno's Garage Advanced Vehicle Care products, please check out LenosGarage.com.