8 Greatest Race Cars From Gridlife Midwest 2019
So you saw coverage of our six favorite drift moments. You read up on our five fastest street legal cars. Now it's time to broach the heart and soul of Gridlife—the core of the movement. Racing.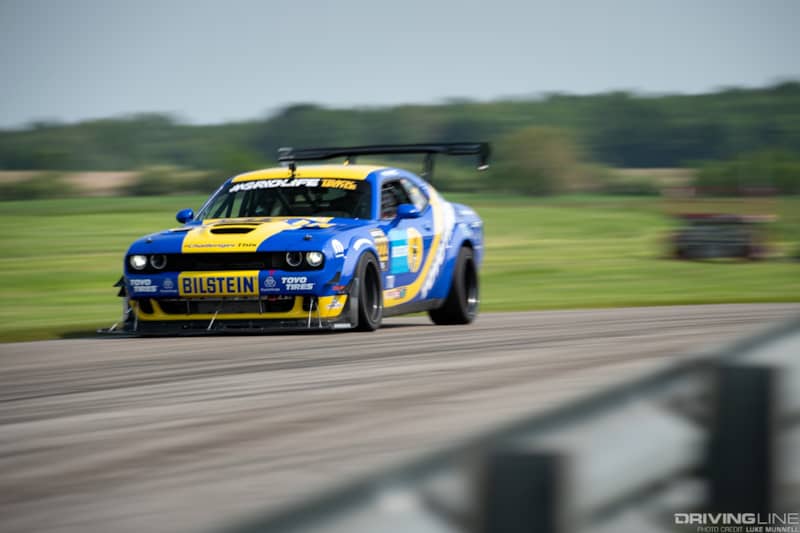 There's a reason Gridlife's Track Battle competition is fast becoming the time-attack series in the U.S., why it's HPDE sessions are some of the best anywhere, for anybody and why they've just announced an all-new wheel-to-wheel series that's off to an impressive start. They're just so darned good at racing events!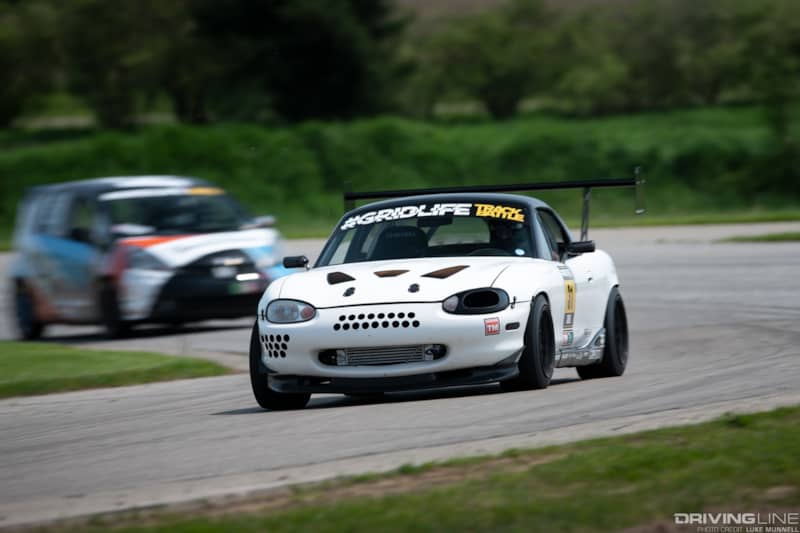 We loved every moment of on-track shenanigans at Gridlife, but here's a short list of what impressed us the most:
1. Professional Awesome EVO
If there was an award for most dedicated team in time attack, it would have to go to these guys.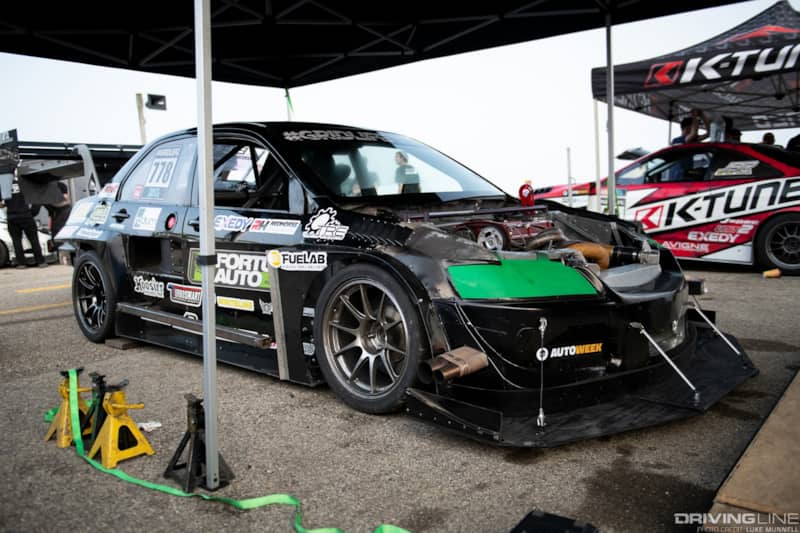 Record-setting competitors have come and gone over the years, and Professional Awesome and their EVO have been up there with the best of them, all the while.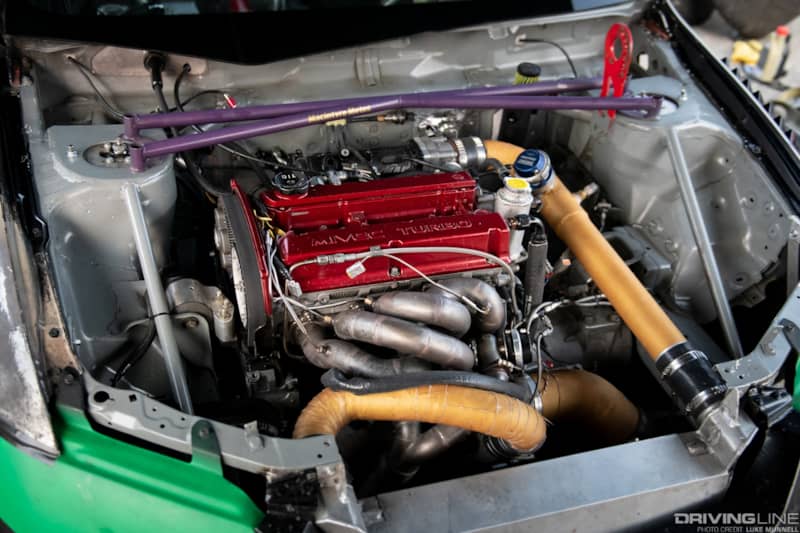 These guys trek their world-class race machine all across the country in a modest trailer, with a crew of a few good friends. This year, their effort and dedication was good enough to earn them not only the Unlimited AWD class win, but the overall quickest time of the weekend (a blistering 1:24.485)—all while facing down rain, mechanical gremlins and some formidable competition (see below).
2. K-Tuned Cars (The Canadians)
As much as it pains our red, white and blue hearts to say this, we really like what's been happening in Canada these past few years.
While time attack competition has cooled off here a bit, it only continues to heat up north of the border.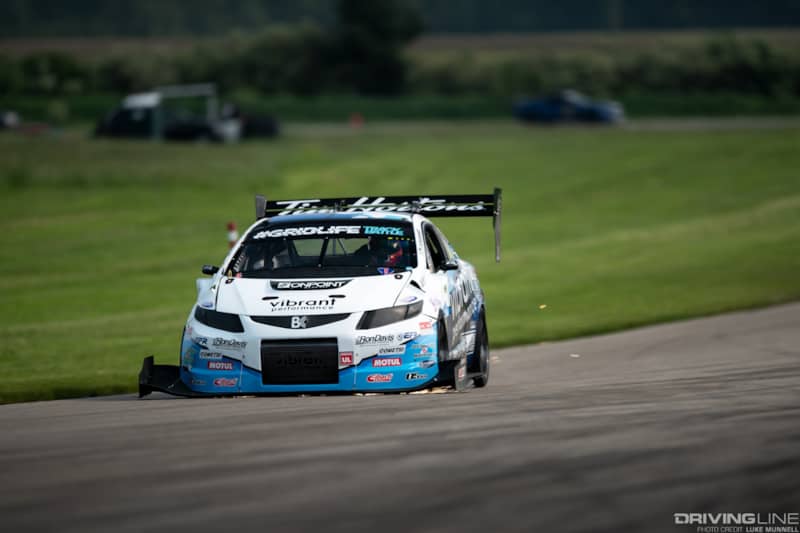 Leading the effort is William Au-Yeung, whose ninth-gen Honda Civic is currently North America's fastest time-attack machine, bar none.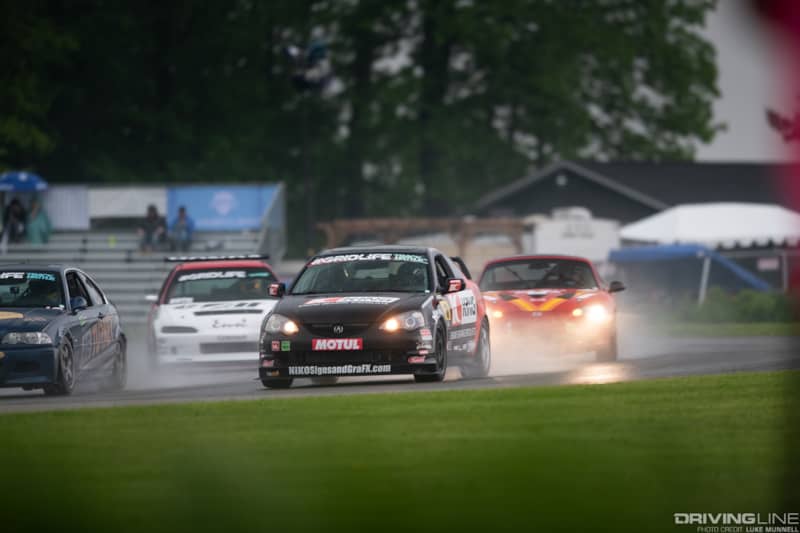 He was able to clock a fast 1:25.077 at Gridlife this year, giving the Pro Awesome team a run for their money before facing irreparable mechanical problems. When that happened, rather than sit on the sidelines, he jumped into the driver's seat of the King (engine bearing specialists) DC5 Acura RSX and competed in some GLTC wheel-to-wheel racing (more on that later).
If that's not enough, the K-Tuned team of James Houghton and Chris Boersma gave Will and the rest of the time attack field hell all weekend, earning third overall and second in Unlt'd RWD (James, in the K24-powered DC2 Acura Integra with a 1:27.249), and tenth overall and second in Track Modified FWD (Chris, with a 1:35.209 in his B-series EJ6 Civic Coupe).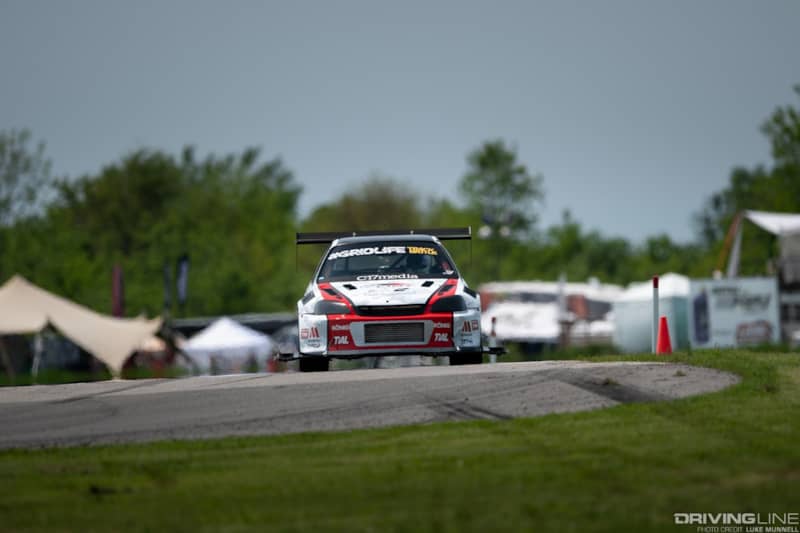 3. Suzuki Swift
Chris Boersma is pretty fast. So, just who beat him in Track Modified FWD competition? This guy right here: Andrew Stittle in a Suzuki MF-ing Swift. "A Swift! What in tarnation…?" you may be asking yourself. Yeah, we don't know either, except that it's Honda K-powered and unbelievable fast.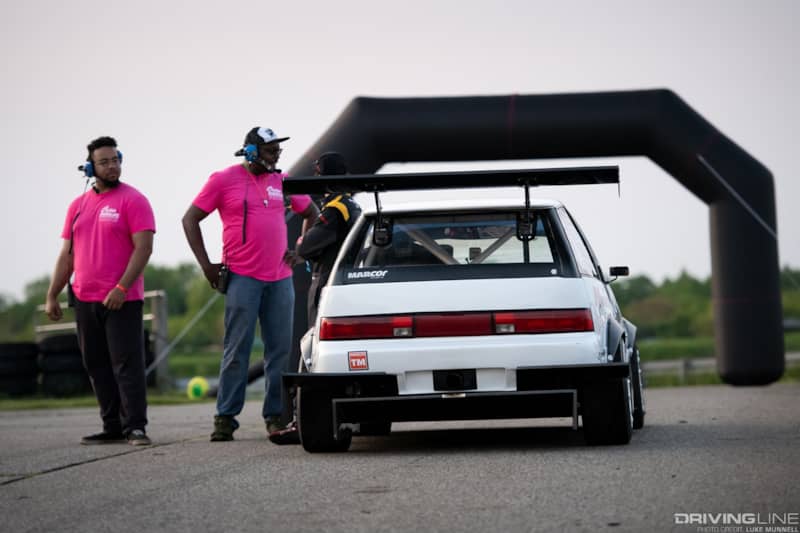 Andrew clocked a best 1:33.206 early in competition, and in true time-attack fashion, didn't drive the car again, since he didn't have to. By the end of the event, that was more than two seconds quicker than Boersma in second place, which really has us wanting to see more of this car in action in the near future.
4. FT-86 Speedfactory 86
Des Moines, Iowa: capital city, home of the one-million-strong Iowa State Fair, and the city where Ozzy Osbourne infamously bit the head off of that bat. Des Moines is also home to FT-86 Speedfactory, creators and purveyors of go-fast bits for Toyota/Scion/Subaru 86 vehicles.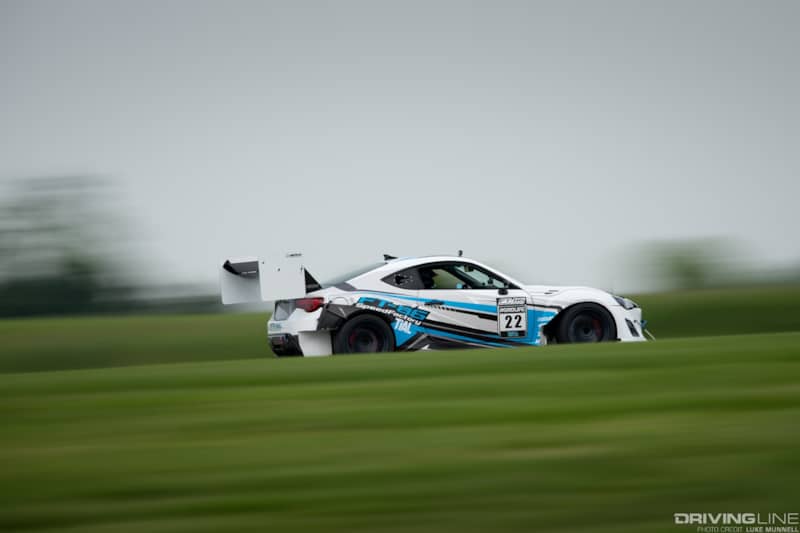 There's no question that they're proving their mettle in the form of this unlimited RWD-class Toyota 86.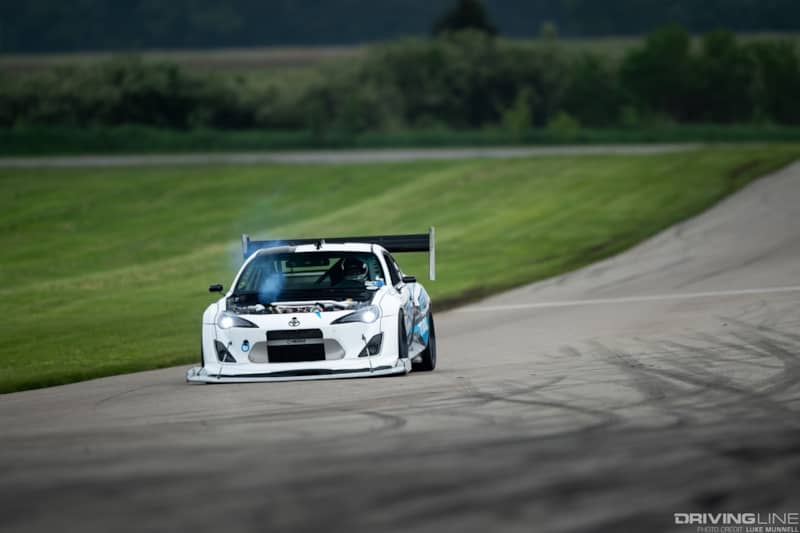 An all-new entrant into the world of competitive time attack, it seems to have all the makings for a class leader, if not an overall challenger. It got off to a cautious start at this year's Gridlife Midwest Festival, clocking a quick 1:37.828 lap with driver Jeremy Boysen at the wheel. But we're expecting that to be improved upon very soon. This is one to watch out for.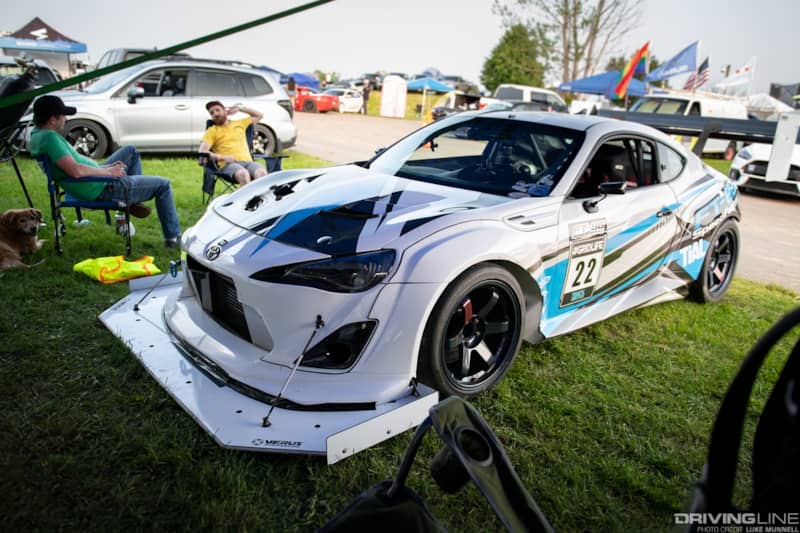 5. "Beastie" EG Civic
This thing is a powder keg waiting to explode—and hopefully in the good sort of way!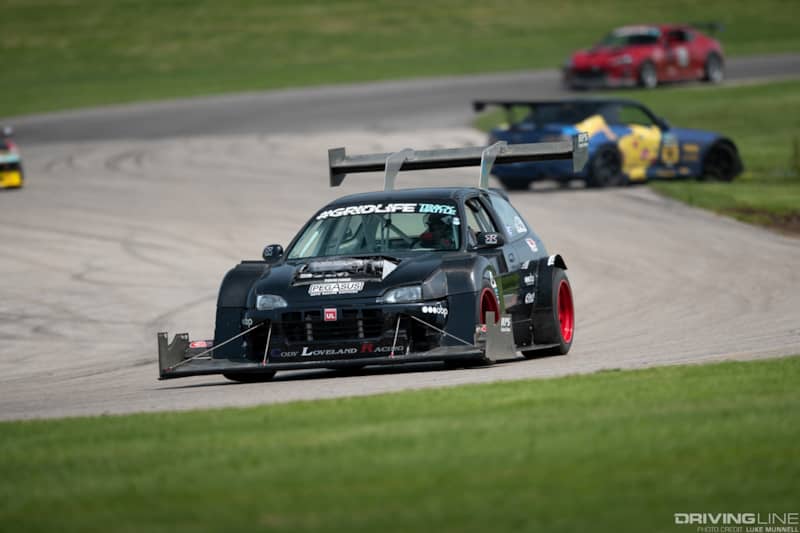 Powered by a J32A2 Acura TL Type-S V6 (and turbocharged, of course), wearing huge, 335-diameter slicks and more aero than we've ever seen on a Civic (yes, even those time-attackers), it's just waiting to get fully dialed in before setting the record books on fire.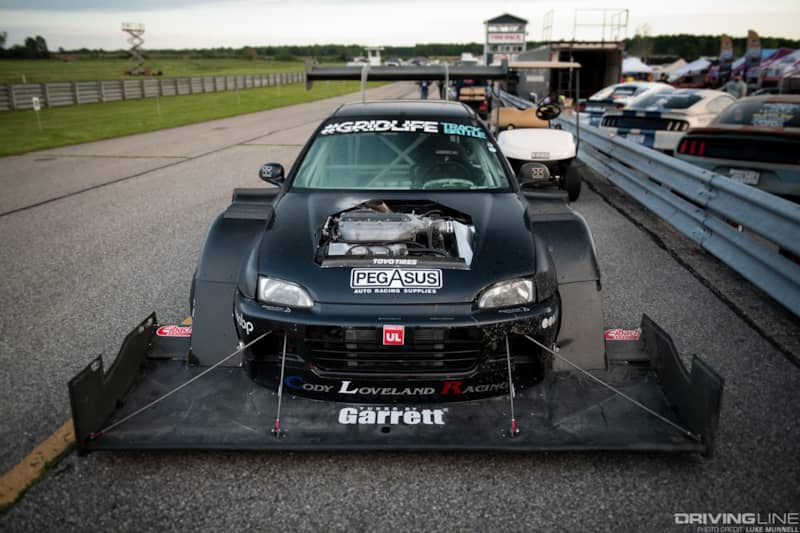 Owner/builder/driver Cody Loveland (a Michigan local) built it primarily for Pike's Peak International Hillclimb duties (to take over where he left off with his NSX in 2013, before manning the Enviate Hypercar program), but that's not to say he won't parlay that into some track-based time-attack competition as well…when he's ready.
His not-really-trying 1:39.381 at the Midwest Festival was a good start, and we can't wait to see what's in store next for this beast.
6. Honda's First Road Race Car
Long before Honda began exporting cars to the U.S., Bob Boileau Jr. was one of a handful of Americans hired by Honda Motor Co. to learn the market and find the best footholds for the Japanese brand on our shores.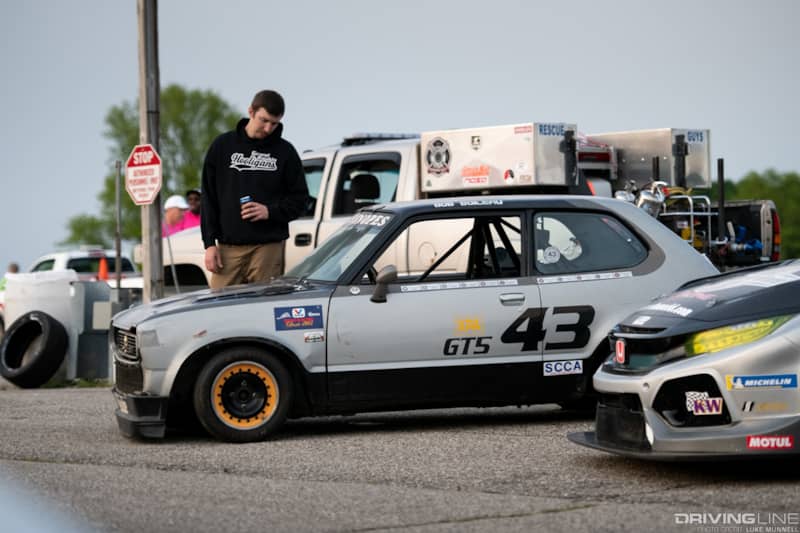 Bob was also a speed junkie, and when this 1974 Civic 1200 went up for sale at a nearby dealer in Memphis, Bob wasted no time converting it into a race car, to compete with Toyota, Datsun and other big brands on the performance front.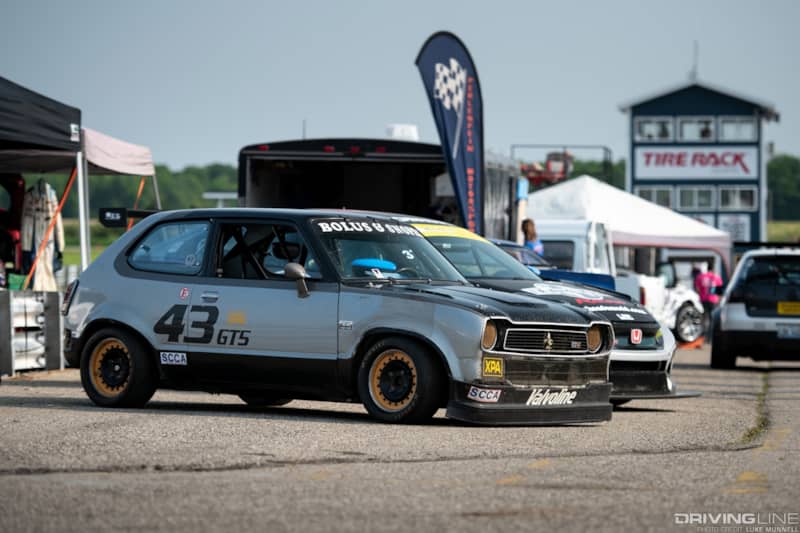 "Honda Bob," as he'd become known, and the Civic earned success and notoriety in the SCCA, commonly screaming its tiny engine out to 10,500 rpm and becoming the world's fastest Civic after hitting 146.698 mph at Talladega. Not many people know this today, but Adam Jabaay and the Gridlife crew do—which is why they talked its new owner into bringing it out to Gridlife (for display only), to celebrate the competition debut of their GLTC series.
7. The GLTC, and the Hondas
This year's Midwest Festival also saw the debut of Gridlife's newest on-track initiative: the Gridlife Touring Cup (GLTC)—genuine wheel-to-wheel racing open to just about any vehicle.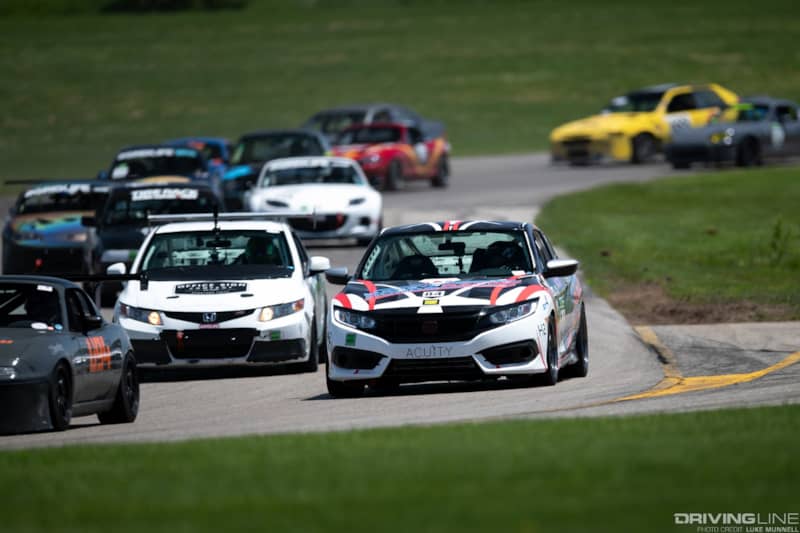 A concise yet effective ruleset and spec sheet help balance competition among a wide range of vehicles, and the excitement of adding racecraft to overall speed was awesome to see at Gingerman.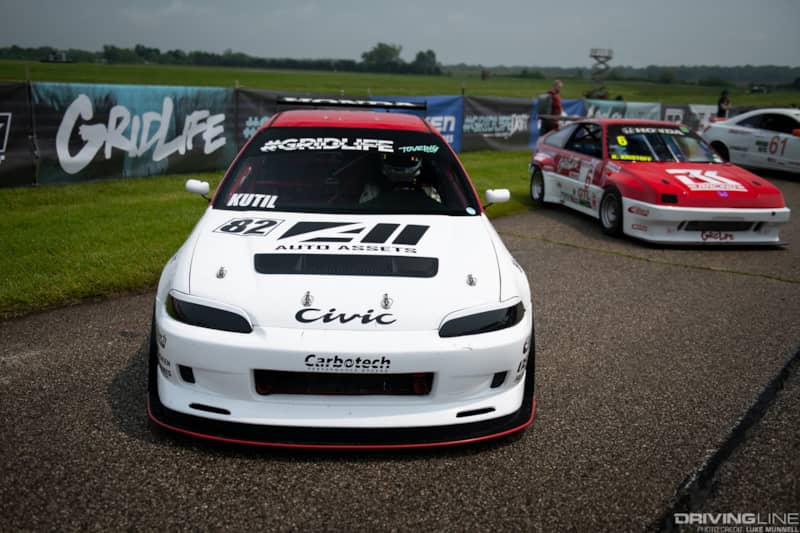 Better than 35 cars took the grid for four points races throughout the weekend, led throughout early qualifying and competition by the no. 82 EG Honda Civic of Eric Kutil and the immaculate no. 6 CRX of Ryan Kristoff.
Just when the duo seemed to have the event in the bag, another duo—Justin and Tiffany Kelly, in the no. 680 AP1 Honda S2000—won three straight sessions, before ultimately falling to Mr. Kutil and the EG by the scantest of margins.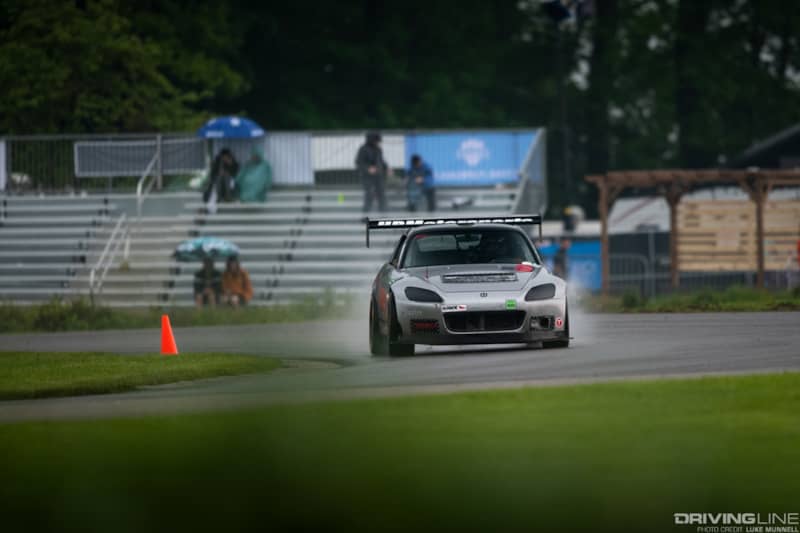 8. TCR Cars
Another pleasant surprise from the Gridlife crew was three full race machines from World Challenge TCR competition: two VW Golfs from FCP Euro and one Honda Civic from LA Honda World.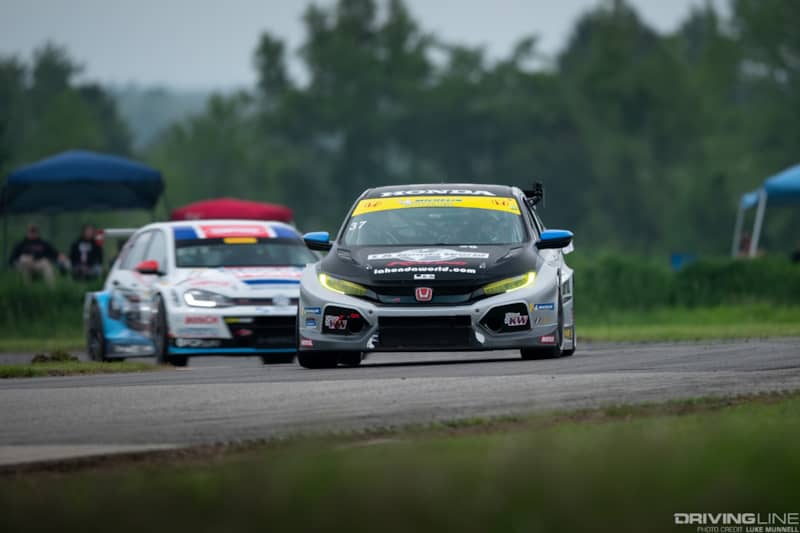 Offering racers a turn-key competition vehicle (complete with race engines, air-shifted dogboxes and aero) for as little as $50K, the TCR program has gained huge popularity overseas and seems to be doing the same here in IMSA and World Challenge racing. Seeing them share the track for exhibition runs ahead of (and occasionally, behind!) time-attack machines was something I'd been hoping for since the program was announced.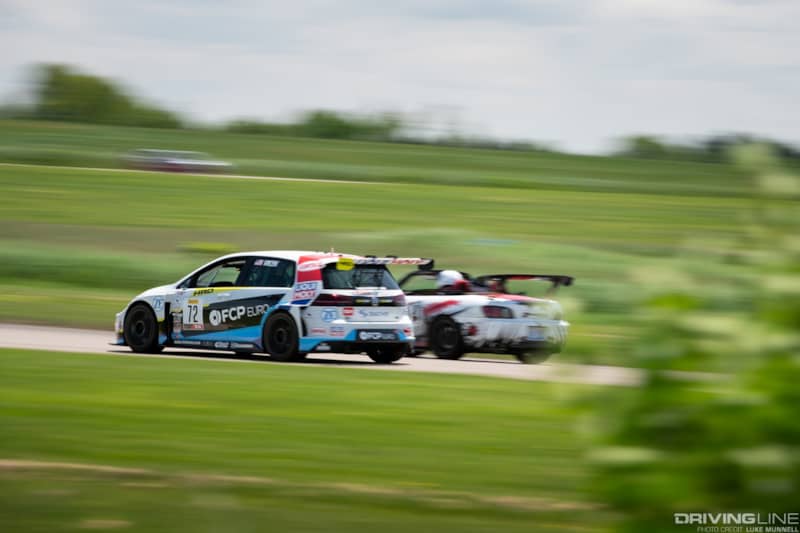 So now you've seen the best of drift and track happenings at this year's Gridlife Midwest Festival. You only need to do a few more things to really understand just how awesome this annual gearhead spring break is: take a peep our gallery below, follow Gridlife and Driving Line on the web and social and join us next year!