5 Things I loved about 2019 Gridlife South
Whatever it is, rain or shine, drivers and fans seem to push harder here than anywhere, especially during Gridlife's annual Festivals which bring drifting, racing, music and automotive lifestyle together like nowhere else. Here are 5 things about this year's bash that impressed us most.
1. The Drifting was Crazy 
Gridlife's relaxed drift atmosphere, free from competition or rules, and with the freedom for drivers to drive how and with whoever they damn well want provide the perfect opportunity for them to cut loose and have a blast.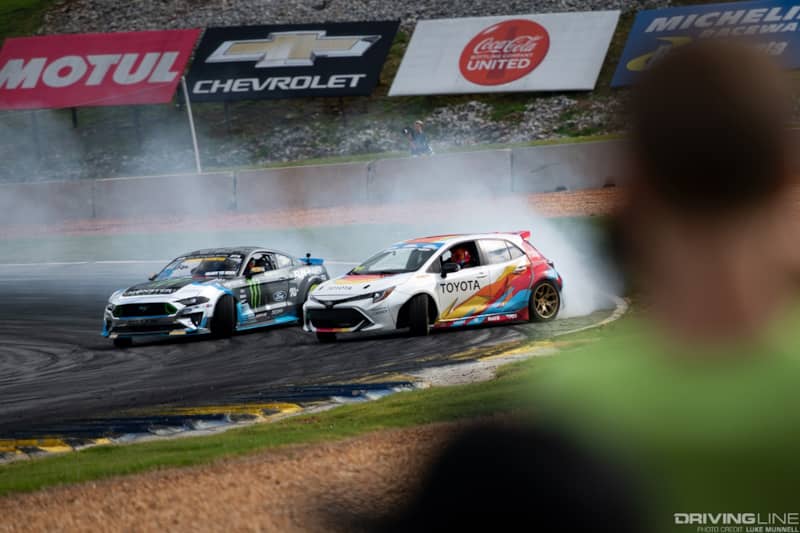 And this year they did, in greater numbers than any past year.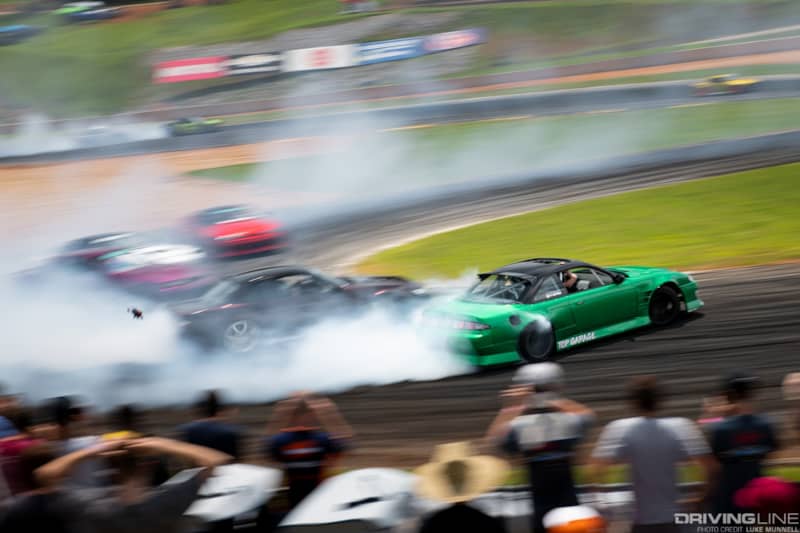 Pro drivers shredded tarmac and swapped paint with Pro 2 and talented pro-am drivers. Competition rivalries were set aside for the sake of a good time.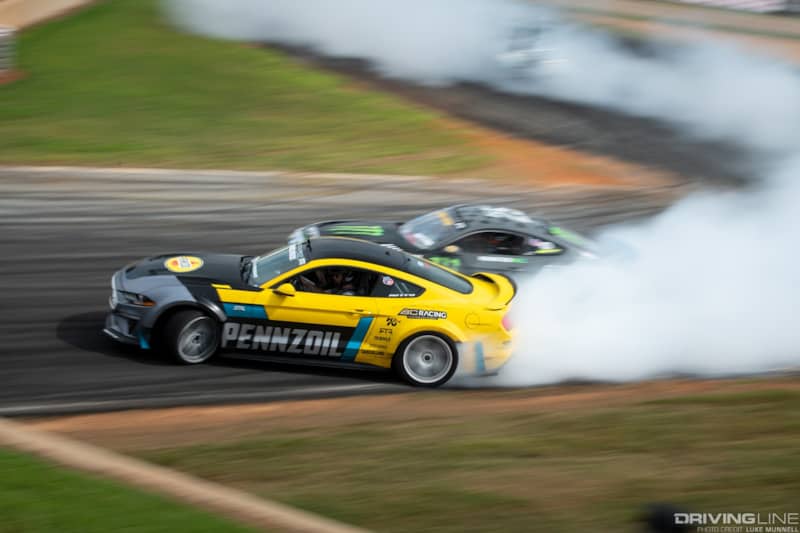 Ride-alongs in party cars were doled out en masse. And multi-car tandem drift trains were thrown down at every opportunity, among team members or (at times) with total strangers.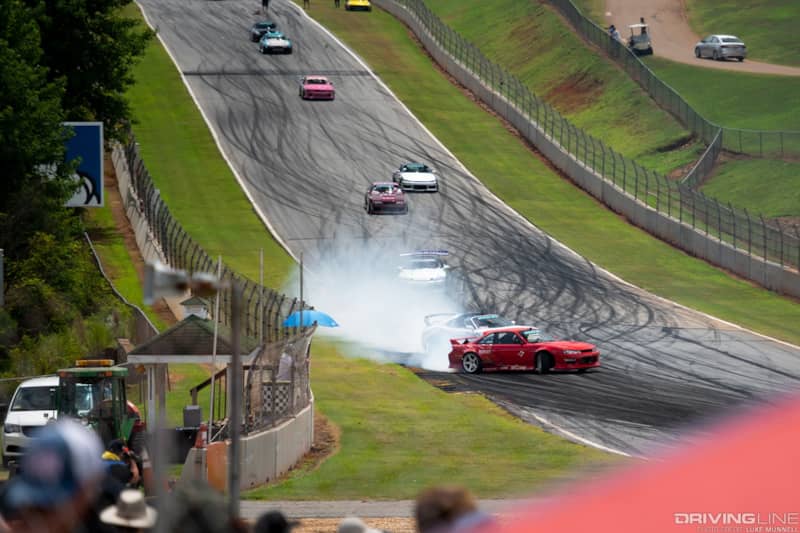 There was more time carved out for drift sessions than in past years, including the addition of two "sunset drift" sessions and the venerable full-course shenanigans.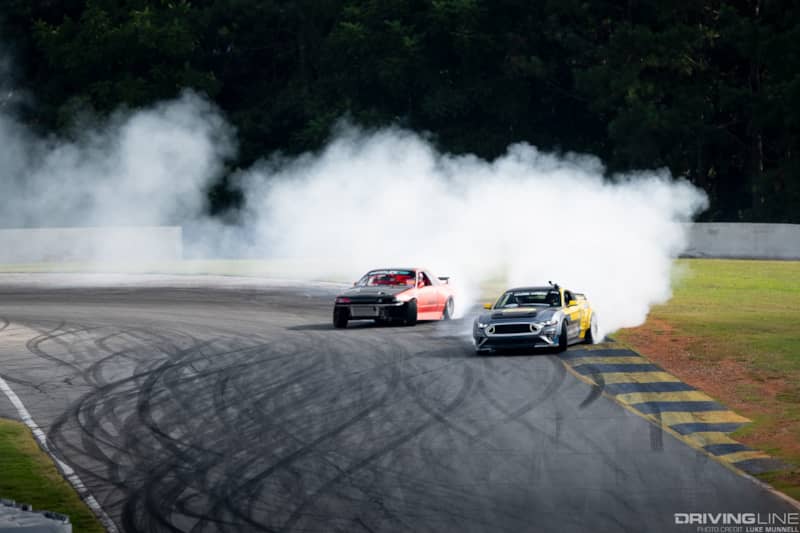 A few gnarly bumps and off-track jaunts were suffered along the way, but by and large, drifting was better this time around than we can remember it ever being.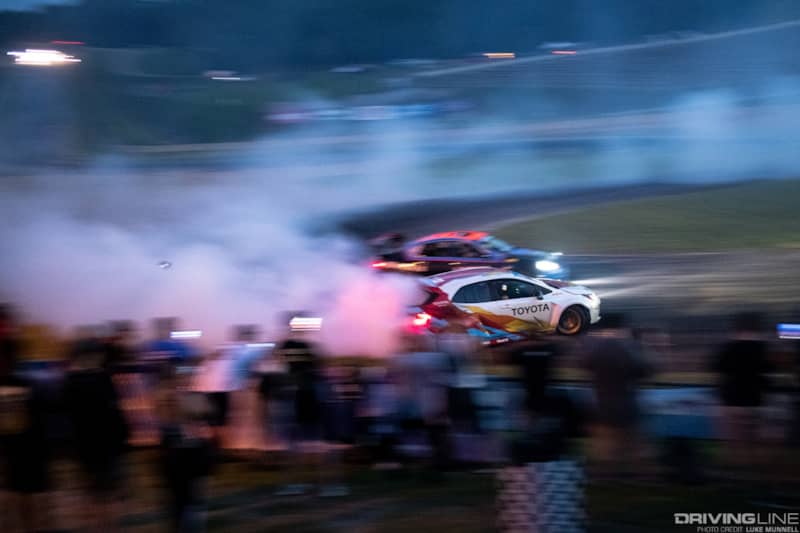 2. Canada Still Rules the (Time Attack) World
Time Attack seems to be continuing its small revival in 2019, fueled in large part by the efforts of Gridlife's TrackBattle competition series,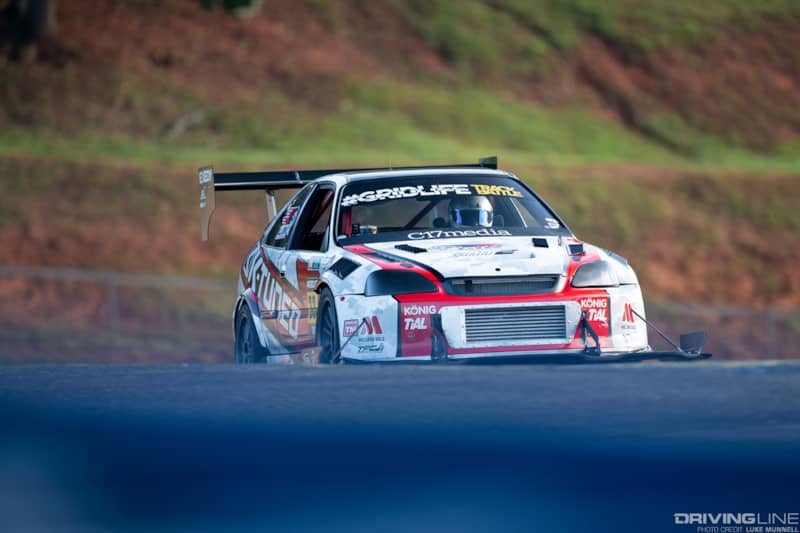 and the outright domination of Canada's Unlimited-class front-wheel-drive (FWD) competitors.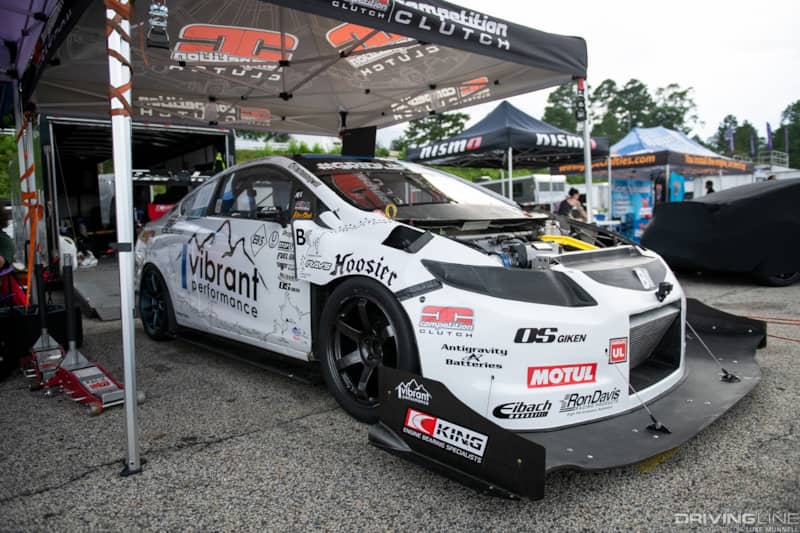 Lots of competitors stepped up their game and/or debuted all-new vehicles, and many were very fast. Records were broken by Luke McGrew and his awesome Viper ACR in Track Modified class (with a 1:27.990 fastest lap),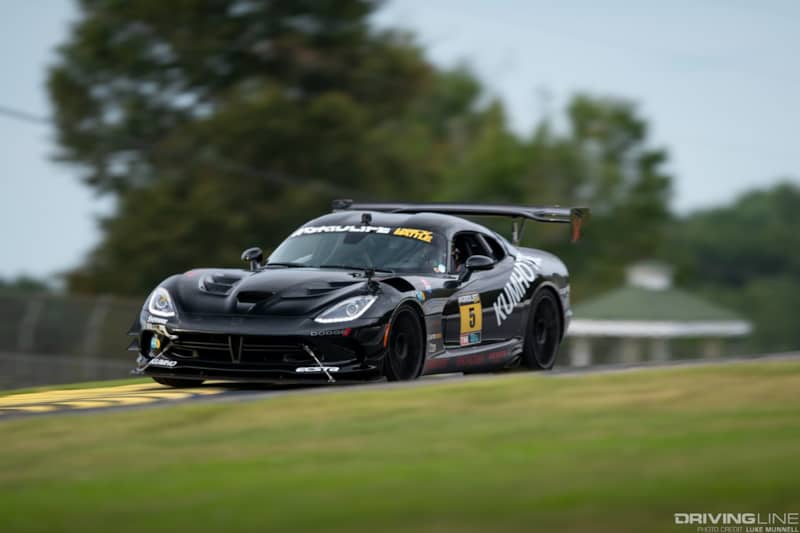 as well as Eric Rockwell and his Mustang Boss 302 in Street Modified class (with a 1:32.215), and better than 100 drivers ran laps very close to each other in six classes throughout the weekend.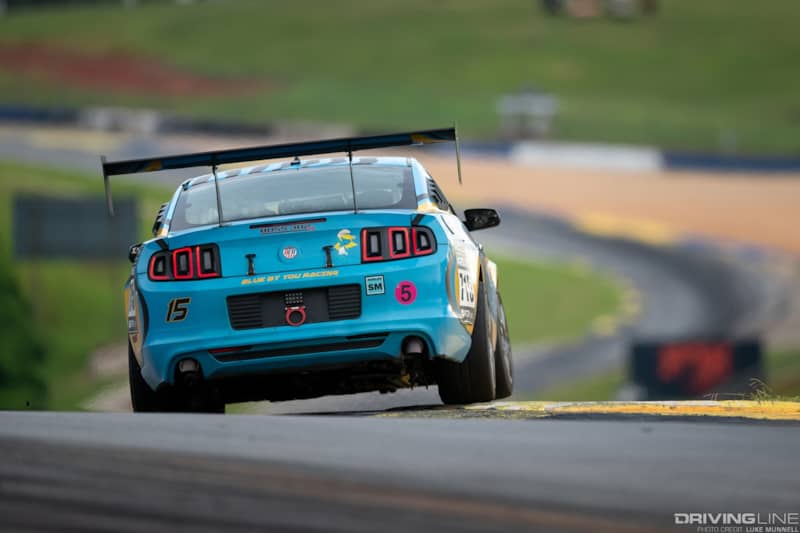 But no one could top the Canadians. Reigning North American overall time-attack champ William Au-Yeung and his freakishly fast ninth-gen Honda Civic laid down the fastest lap of the event, with a 1:19.962 that was impressively close to his overall track record, despite dodging rain, heat, and eventual catastrophic engine failure.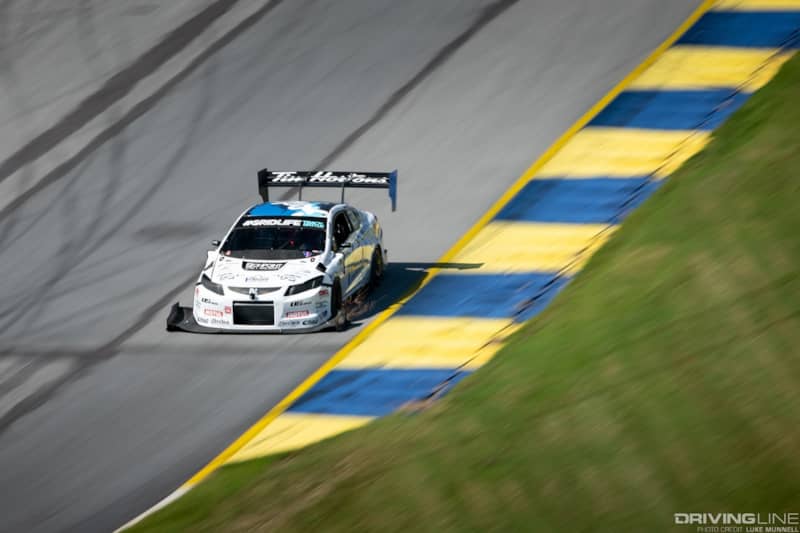 Not far behind was James Houghton and his insane DC2 Integra Type R, managing a 1:23.505 to take a solid Second under the same conditions.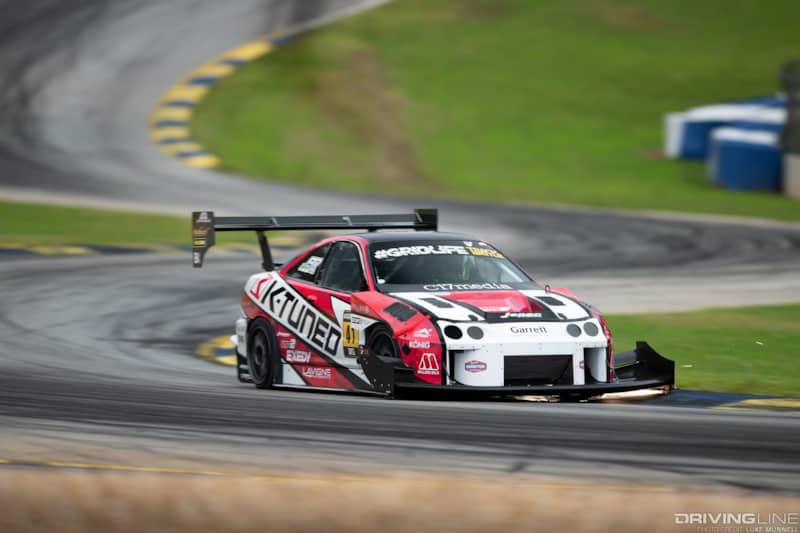 Even though Chris Boersma and his EK Civic coupe were outgunned a bit by Luke's Viper in Track Modified class, he very nearly stole Second in class over a mean Z06 Corvette, settling in Third above 27 very fast muscle and sports car rivals.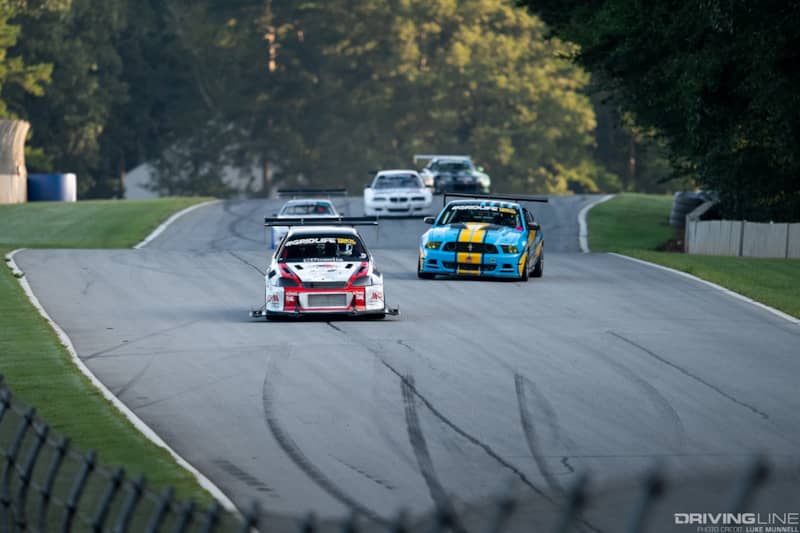 3. The New Supra Might be a Giant Killer 
I would've counted myself lucky to see one new GR Supra rounding the racetrack this year, but Gridlife South brought out two of them.
Chinchi Chiang—also a Gridlife/GTA FK8 Civic Type R competitor—clinched Third Place in Street GT with his no. 190 car, clocking a best 1:39.237 time ahead of two Mustangs, a Corvette, a Lotus Exige, a Porsche Cayman S and two GT-Rs.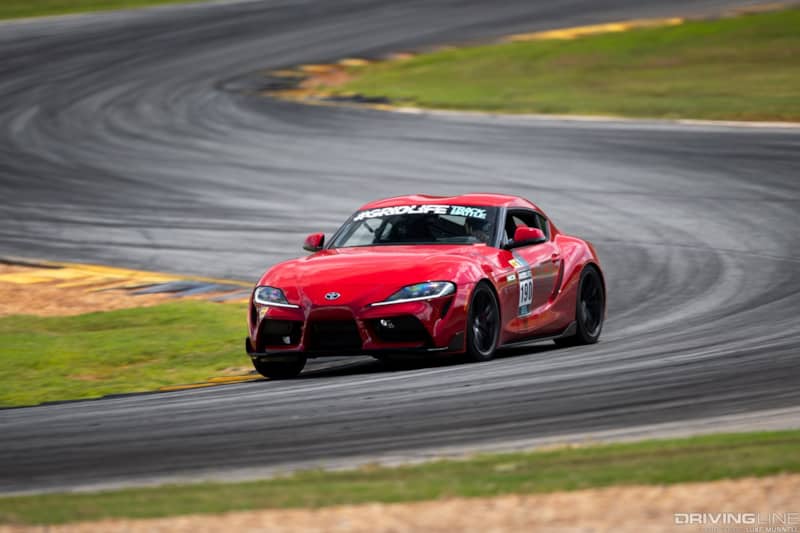 If that wasn't enough, "Mad" Jackie Ding went even faster in his no. 86 car, with a 1:35.088 in Street Modified. Considering the few mods and short amount of development time each team has had with the car, we're really, really looking forward to seeing how far these builds will progress.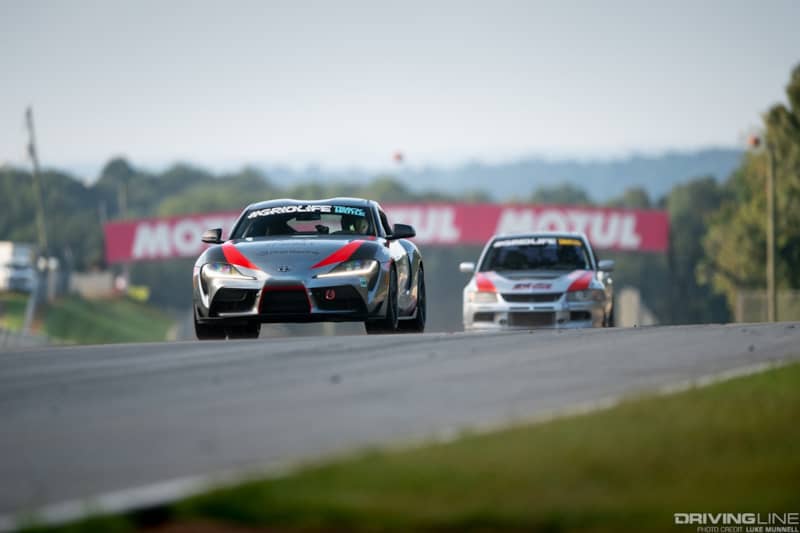 4. The South Loves their JDM—and Nitto, Too
The American JDM dream that stared in California with the likes of Motorex more than a decade ago may have died a painful and crushing death here (literally, in the case of many Fed-seized cars), but it appears to be alive and well in the deep South.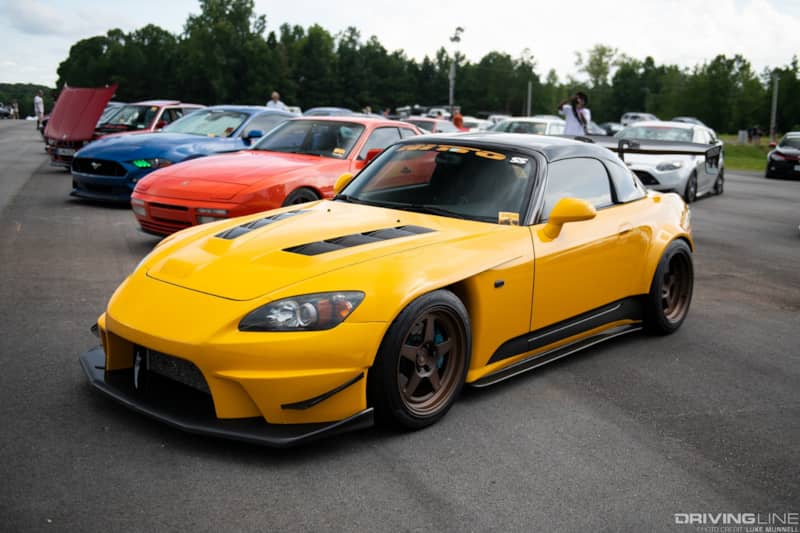 We saw more odd and impressive JDM rides at Gridlife South, per capita, than we could've hoped for.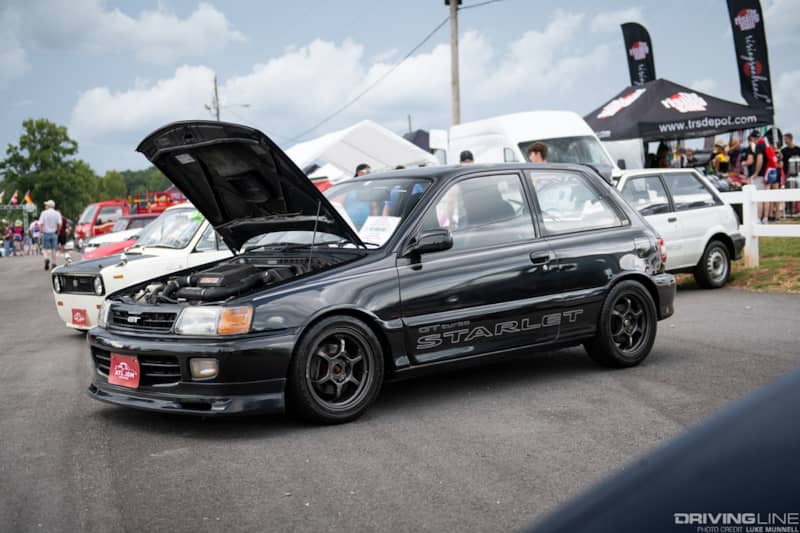 JDM drift rides are a thing of their own, but plenty of imported vehicles took to the show and parking areas, without a trailer in sight.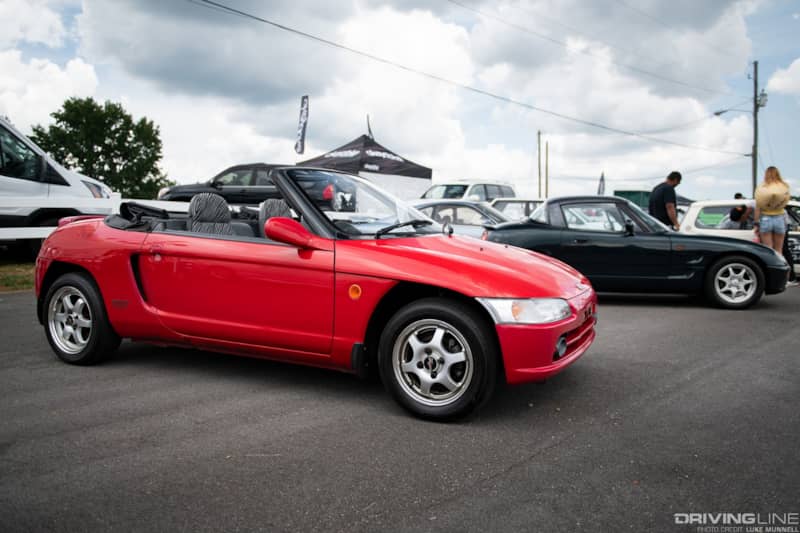 Importers ATL JDM get the nod for bringing out a Honda Beat, a duo of turbo Toyota Starlets,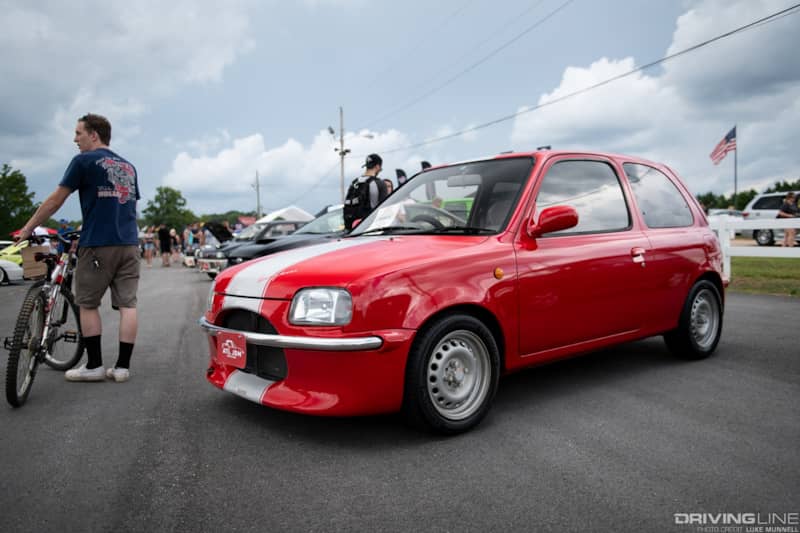 a Tommy Kaira Nissan March, assorted JDM rescue vehicles, and lots more.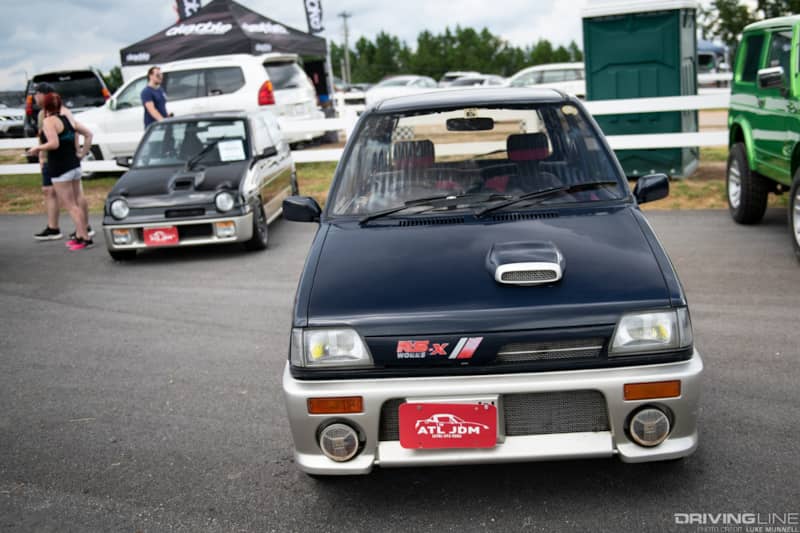 Elsewhere a blacked-out Laurel, Mitsubishi Evolution II GSR, and lots of JDM-infused U.S.-spec Japanese rides could be found, most (we're betting) driven regularly by their owners.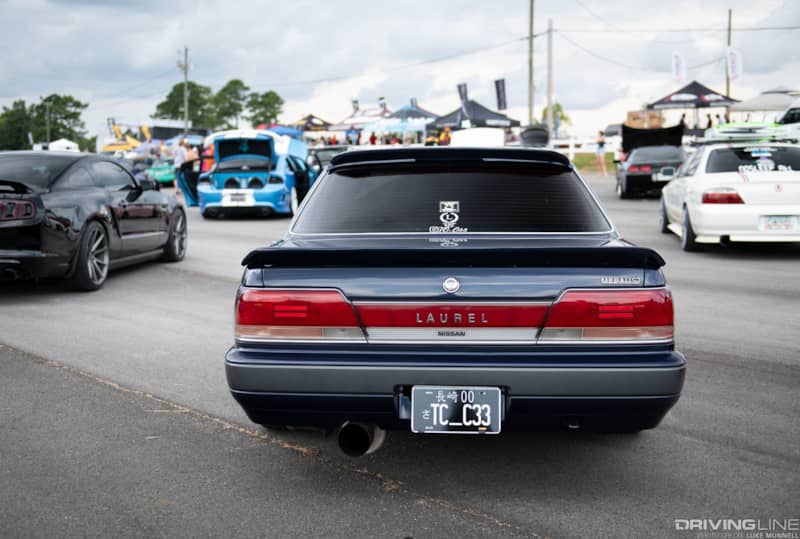 Something else we liked: all the Nitto love. A Japanese brand, Nitto and JDM go together like power and traction.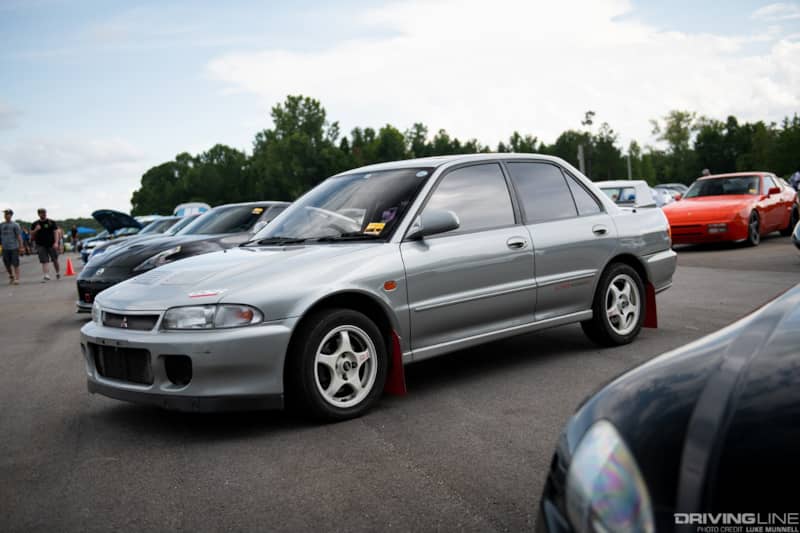 Tae Chang's yellow, Mugen-infused, Nitto NT05-wearing Honda S2000 might have been our favorite, but between it and so many other impressive rides sporting NT01, NT555R, Invo and other premium stickies, we just can't say for sure.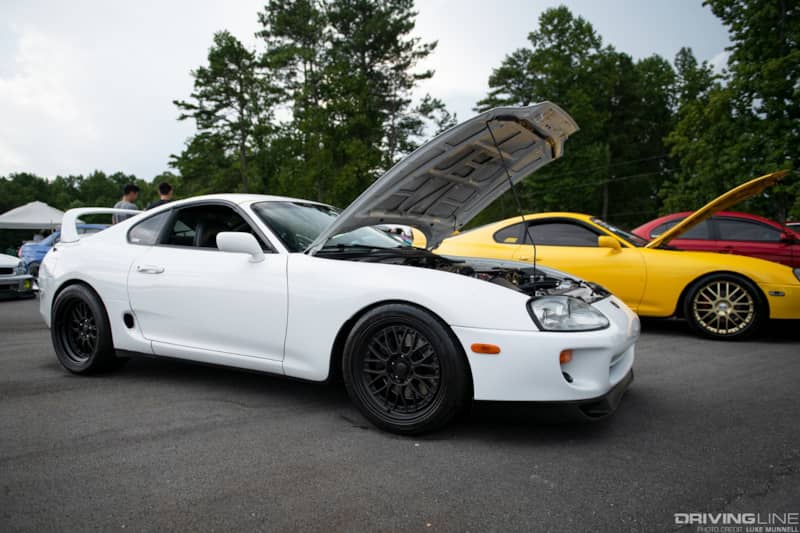 5. HPDE and GLTC are for Everyone
Short of a Nitto track day, Gridlife's HPDE (for High Performance Driver Education) track sessions might be the easiest, best and most constructive way for prospective racers to get their start.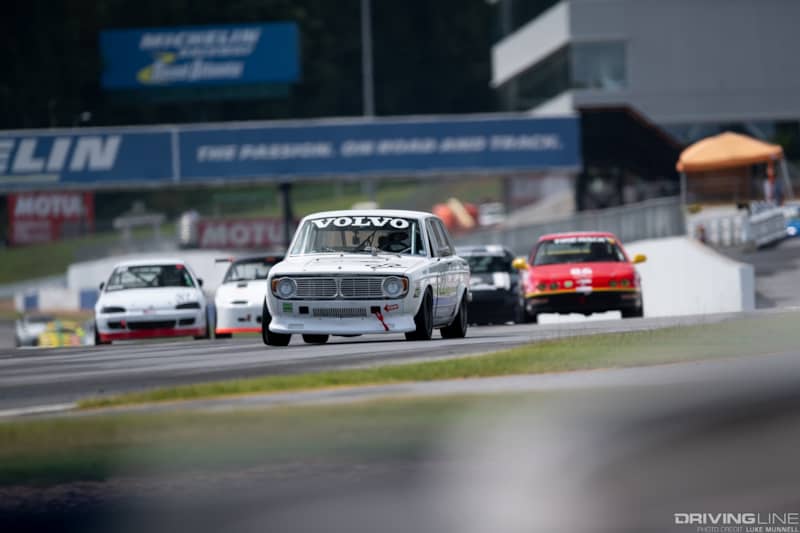 No matter your ability level or ride of choice (and there was a full range at Gridlife South, let me tell you), there's a class and run group for you in HPDE.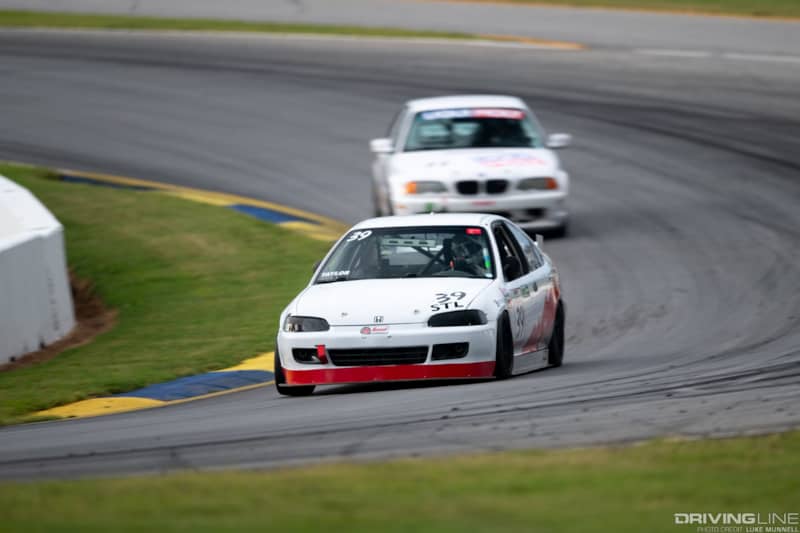 Just show up, learn the rules of the track, go out on some lead/follow laps, listen to your instructors, and keep at it.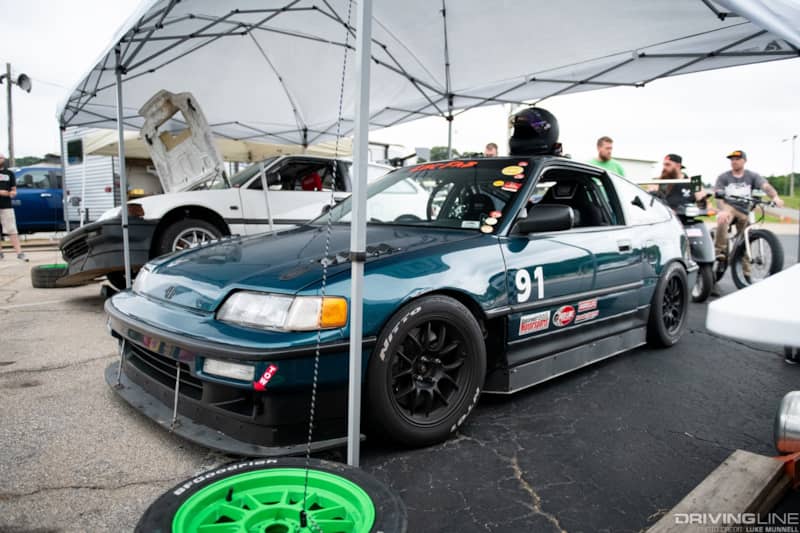 As you move up to Advanced run groups you'll be ready to request entry into TrackBattle (time-attack) or GLTC (Gridlife Touring Cup—wheel-to-wheel racing) competition.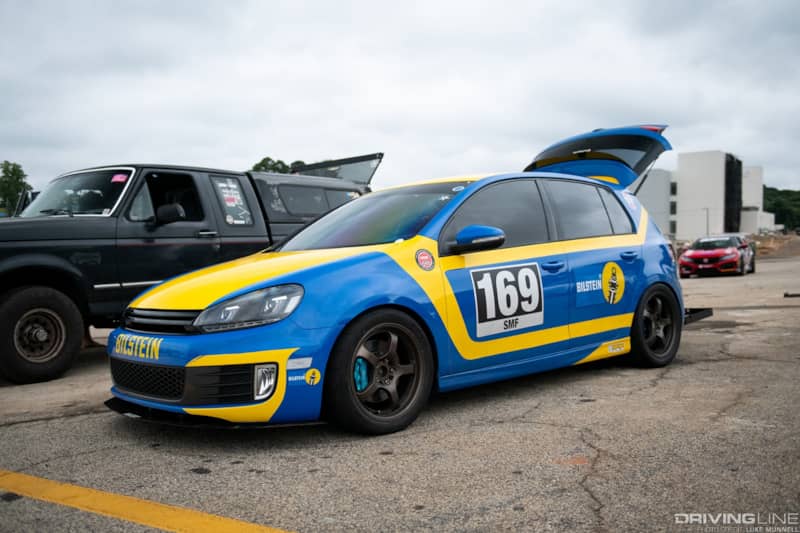 Still in its first season, GLTC is really starting to come into its own. We saw many more serious builds in Atlanta than at the series' debut at the Midwest Festival, with lots of drivers refining their cars to fit snugly into various classes.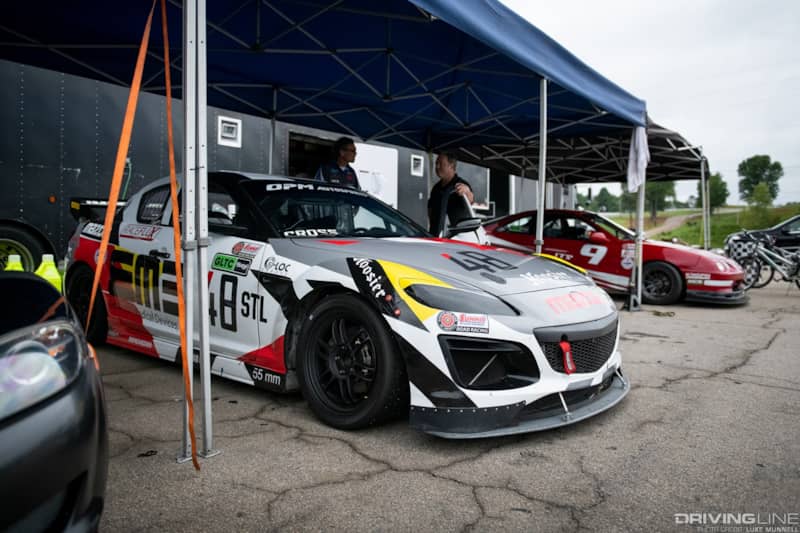 Balance of power regulations (BoP) seek to level the field among drivers of all types of machines, and seeing the diversity of what turned out to bump fenders and rub doors was awesome.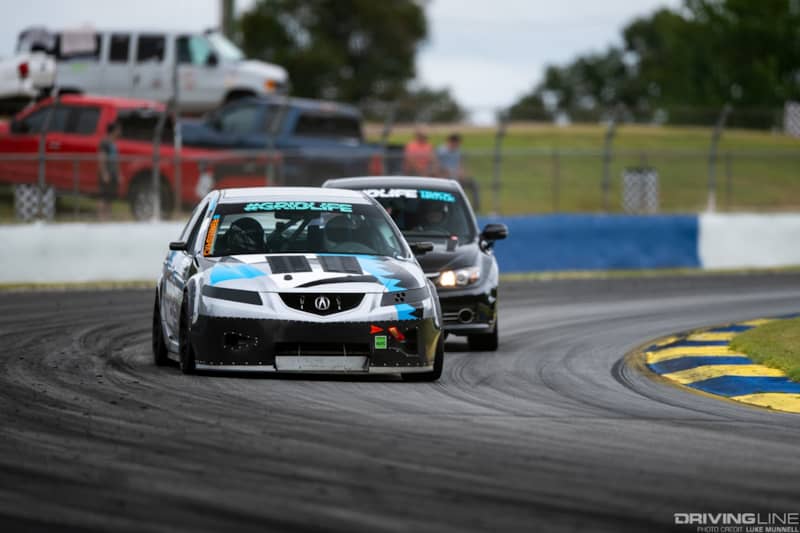 Until Next Time…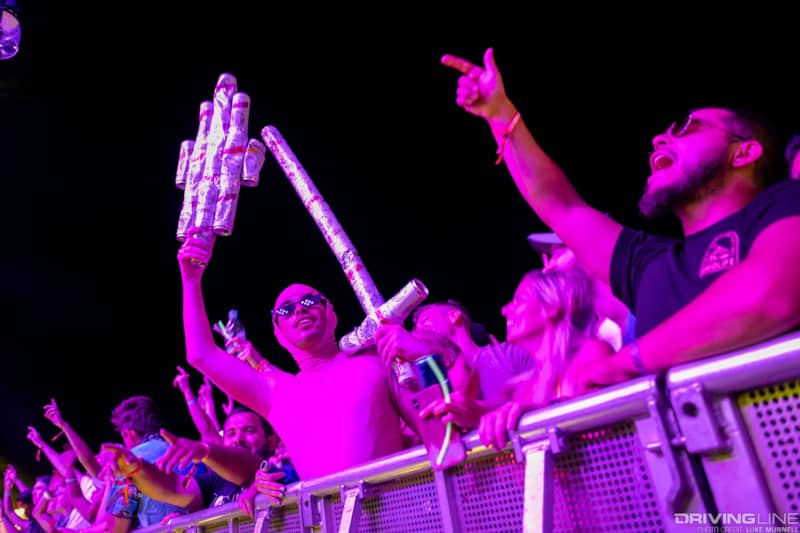 Between the drifting, time-attack, racing, instructional driving, music, and camping (glamping included), there's simply too much that goes into a Gridlife Festival to cover in one article. For more of what we loved, click through our gallery below, and to get involved, visit: 
Click here to see the crazy cars from Gridlife Midwest 2019.