9-Second Diesel Trucks Invade the Midwest Truckin' Nationals
While there are lightning-fast diesels spread out all over North America, the only way to see dozens of them competing in one place is to attend an event that's being hosted by a national sanctioning body. In the world of diesel trucks, the National Hot Rod Diesel Association (NHRDA), Outlaw Diesel Super Series (ODSS) and the National Association of Diesel Motorsports (NADM) are the premier organizations for bringing the best diesel drag racing action to a town near you.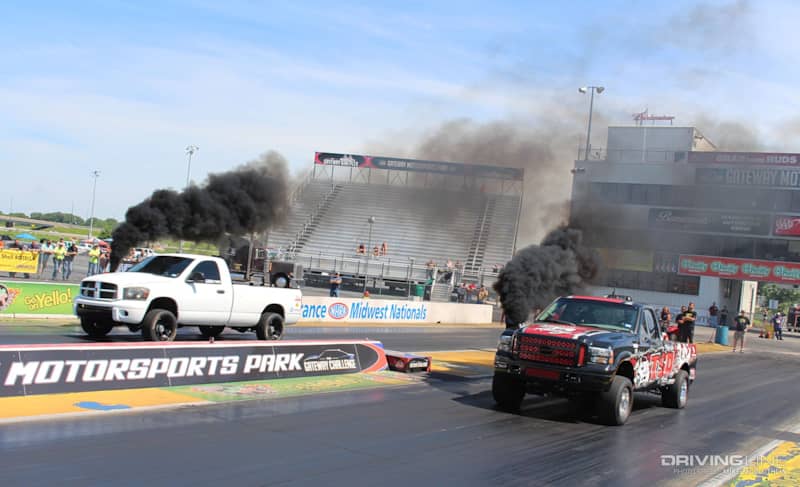 When the NHRDA stopped into Gateway Motorsports Park (just outside of St. Louis, Illinois), we made the trip out to the show and we're glad we went. Not only did we see a handful of full-bodied ¾-ton and 1-ton trucks running 9-second quarter-miles, but we also witnessed the first Duramax to ever break into the 6's! And, that wasn't all. How about a '34 Chevy rat rod running 11.0's on a budget, a 10,000-pound semi clicking off 12's and some of the region's nastiest pulling trucks? Keep reading — it only gets better.
Running consistent 9.40's all day in the 148-149 mph range, Chris Buhidar turned the wick up for the final round in the heads-up Super Street Class. With a whiff of nitrous, his triple-turbo, Cummins-powered '00 F-350 put up a blistering 9.02-second pass at 152 mph and took home the win.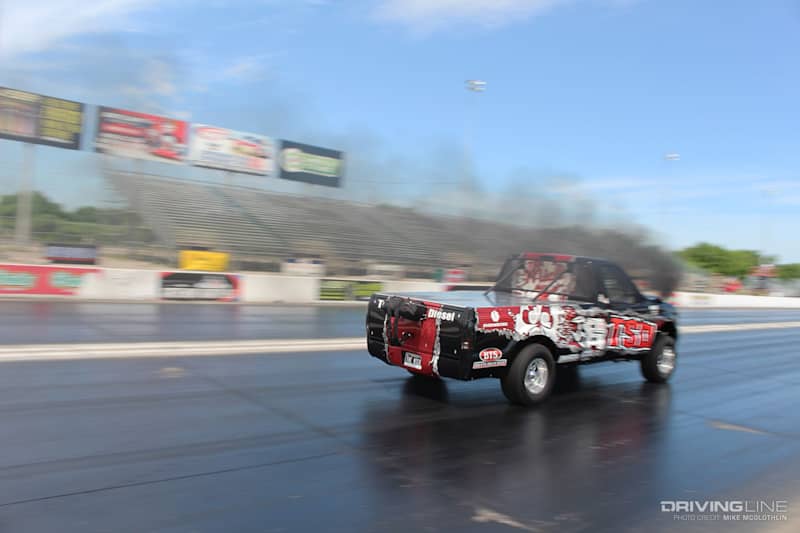 Anthony Reams and his XDP sponsored '95 Dodge clicked off a blazing 9.17 at 153 mph during qualifying, and then rocketed to a 9.15 at 151 mph in the final round of Super Street. He would finish Second to the aforementioned Chris Buhidar, but was part of the fastest side-by-side race to date in NHRDA history.
Believe it or not, this '69 Chevy C10 owned by Brett Deutsch is actually an 8-second ride! The Duramax that powers it was built by Danville Performance in conjunction with machine work from Wagler Competition Products, and sports a triple-turbo arrangement with ball bearing chargers from Bullseye Power. Unfortunately, Deutsch never found traction on the day (and actually ended up in the opposing lane after losing control following a nasty launch), but the truck has ran an 8.62-second pass at 161 mph in the past.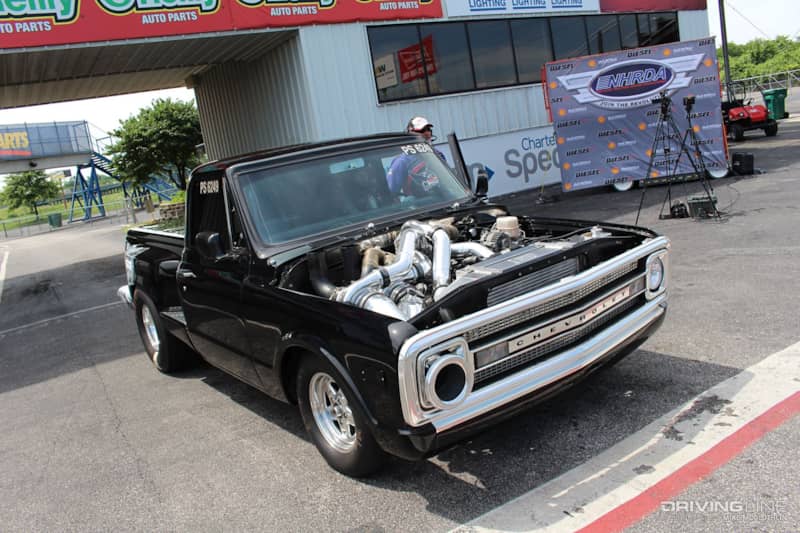 Making the trip down I-70 was Indiana native Matthew Misner and his triple turbo Duramax. Also competing in Super Street, his Fleece Performance-backed Chevy Silverado would lay claim to a best pass of 9.77 seconds at 139 mph.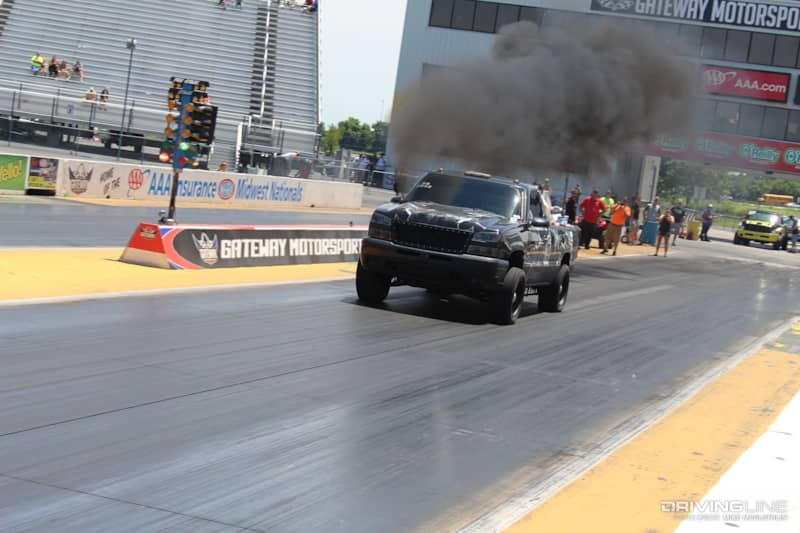 Not only did Wade Moody pilot his Duramax-powered rail to the winner's circle, but he set a new record in the process. Running a 6.99 at 192 mph during qualifying marked the first time a Duramax has ever crept into the 6's. Moody would end up running a 7.03 at 192 mph in the final, beating out the Scheid Diesel dragster's 6.91 at 214 mph due to a quicker reaction time (0.085 vs. 0.293 seconds).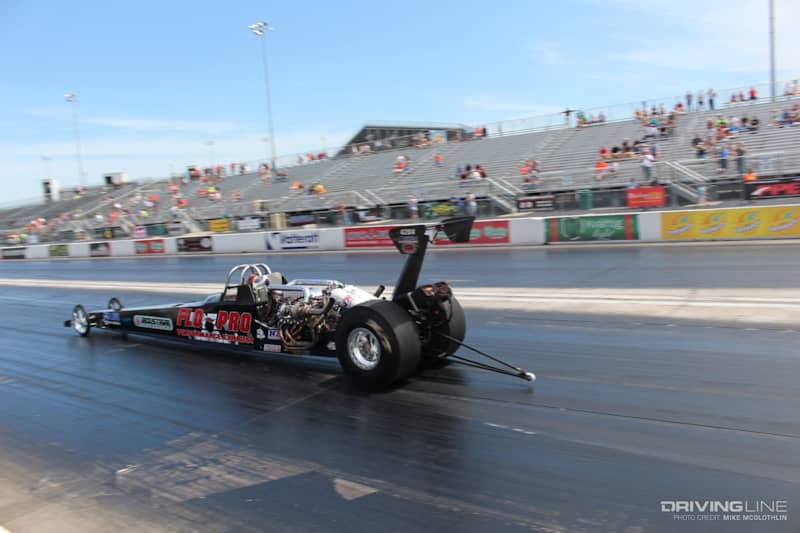 While it is the quickest diesel rail in existence (with a 6.31 at 226 mph under its belt in the past), the Scheid Diesel dragster has had its fair share of gremlins thus far in 2016. However, it's still clicking off high 6's at more than 200 mph like clockwork, so we don't think it will be long before the Scheid crew puts together a pass to beat its own record. At the Midwest Truckin' Nationals, driver Jared Jones' best pass of 6.91 at 214 mph would take home the runner up position.
The popularity of diesel rat rods has sky-rocketed in recent years, and why not? With awesome curb appeal, lightweight, and plenty of room under the hood to fit a diesel, what's not to like? Susan Stump's '34 Chevy is powered by a VE-pumped 5.9L Cummins (the injection pump used on '89-'93 engines), a 58mm turbo, and makes less than 400-rwhp — yet it scoots through the quarter-mile in 11-seconds flat thanks to tipping the scales at just over 3,000 pounds.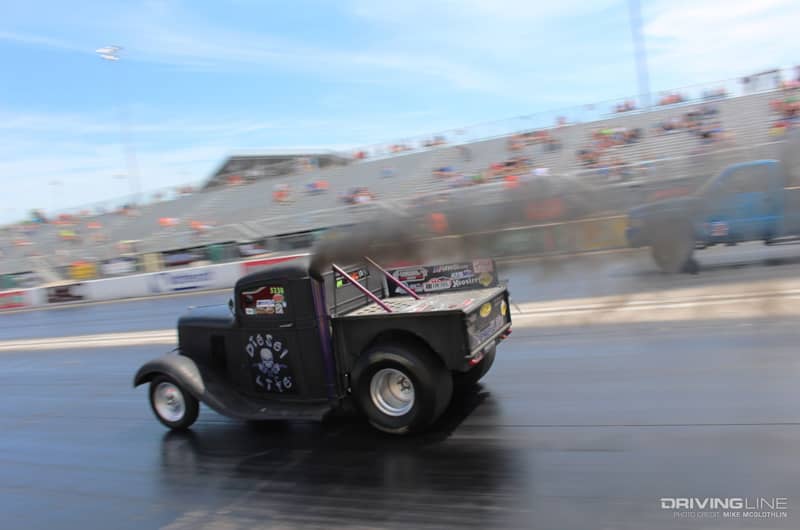 Packing parallel turbochargers, a roots style supercharger, nitrous, and an A892 Detroit Diesel V8, Wayne Talkington's '63 Kenworth 921 is a far cry from the truck it started out life as more than 50 years ago. Thanks to all the go-fast goodies, Wayne's 10,000-pound big-rig sprinted through the quarter-mile in 12.46 seconds at 107 mph.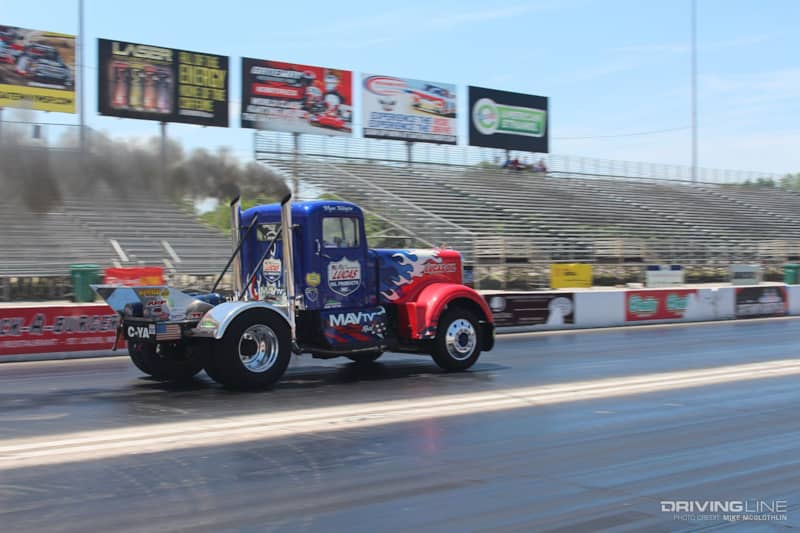 Wade Webb's '05 F-250 (which is still 6.0L Power Stroke-powered, mind you) put up a good fight in the 11.90 Index (Super Diesel) Class. Although he didn't get the win, he did nab the number one qualifier position with an 11.94-second pass.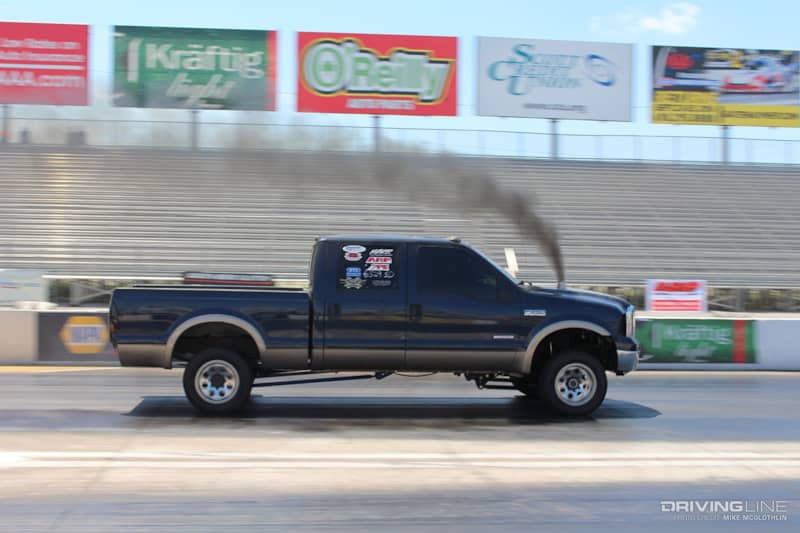 This crew cab Duramax turned out consistent low 12's throughout the day while competing in the 11.90 Index Class. As a general rule of thumb, trucks running 11.90 Index are almost always making 700-rwhp or more — as that is what it takes to get 7,000+ pounds through the 1320 that quickly.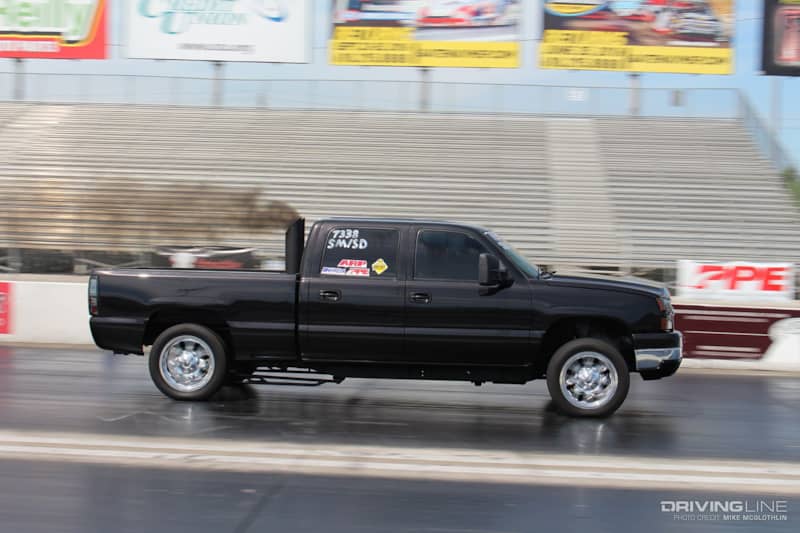 Sled Pull Bonus!
Hosting a sled pull definitely broadens an event's appeal and improves competitor participation — especially in the Midwest, where there is no shortage of trucks built for the dirt. Here, Jim Greenway's '07 Dodge digs its way to a full pull in the Limited Pro Stock Class.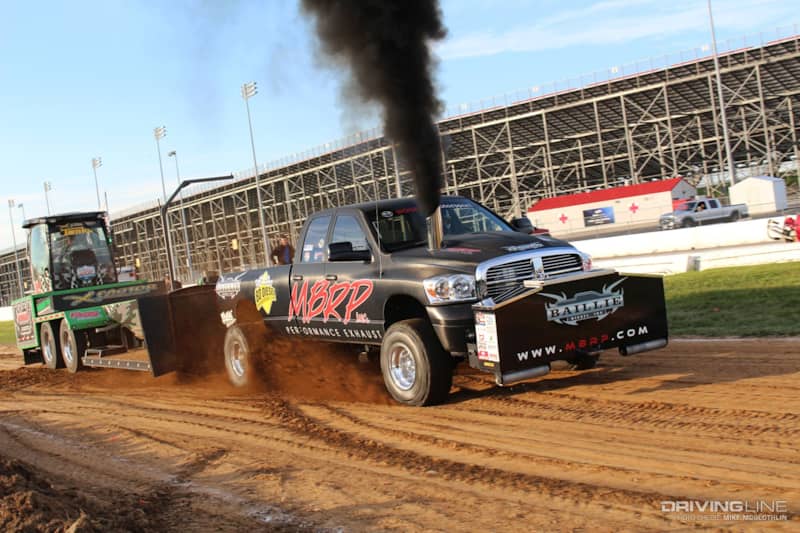 Colbi Seth's dual rear wheeled Duramax would find the most traction in the 8,000-pound 2.5 Class, ending up turning in a 293.09-foot, Third Place effort. This class allowed hanging front weight and a 63.5mm (2.5-inch) diameter inducer limit on the turbocharger.