A Beginner's Guide To Buying An LS V8 Engine: Understanding The Family History
In the world of affordable V8 engines the LS reigns supreme. Prized for its compact form factor, its power-per-dollar potential, and its sheer ubiquity, the LS family of eight-cylinder motors has become almost the default answer to the question 'what should I swap into my hot rod / restomod / pickup truck / off-road rig / race car / dragster.'
Getting started in the LS world means understanding that there are by now two distinct generations of this particular engine family, spanning nearly 20 years of production. Within those particular divisions are an entire universe of motors that, while sharing many commonalities, also offer a fair number of differences that can affect what applications they're best suited for, what prices you'll pay for both parts and the engines themselves, and how easy they'll be to find.

Deciding which LS is the best fit for your particular needs is easier when you've got some background on the basics. With that in mind, we put together this beginner's guide to the LS family that explains the lineage of each generation of this venerable V8.
Generation III
The LS story starts in 1997 when the LS1 engine first appeared in the Chevrolet Corvette (later migrating to the Chevrolet Camaro and Pontiac Firebird). Officially, General Motors refers to this series of motors as the 'Generation III small block,' which identifies it as a successor to the brand's previous pushrod V8s, each of which was based on the original small block design that debuted in 1954.
Many things about the LS1 helped maintain its lineage to previous small blocks, including the same general bellhousing pattern (which has had a major impact on the LS being perceived as a 'plug-and-play' replacement motor for older vehicles), its two-valves per cylinder, and its pushrod design.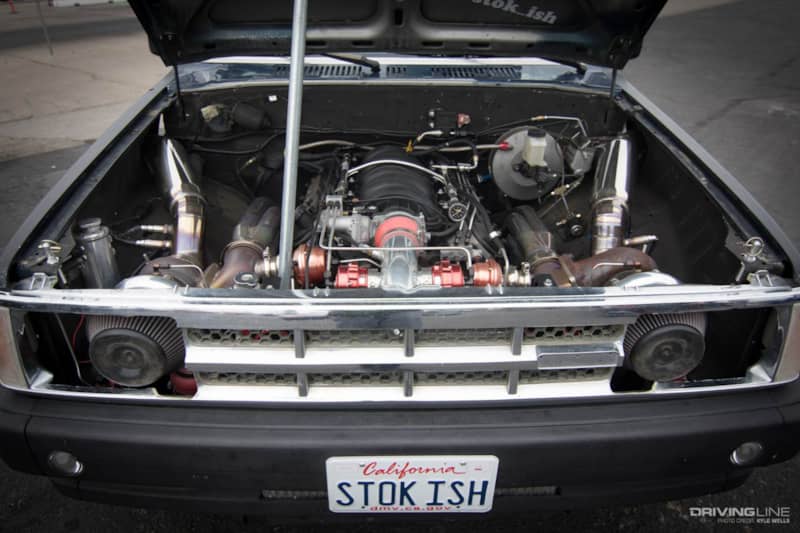 That being said, there were several key differences introduced by the LS1 as compared to GM V8s that had preceded it. One of the biggest changes was the move from an iron block to a full aluminum casting, which dropped the weight of the engine considerably. Next up was scrapping a traditional distributor for an electronically-controlled coil-on-plug design, using a composite intake manifold, and introducing cathedral ports on the also-aluminum engine heads. Despite offering 346 cubic inches as opposed to the previous standard of 350 (with a 3.89-inch bore and a 3.62-inch stroke), the LS1 continued to be marketed as a 5.7-liter motor.
GM would waste no time in expanding its Gen III architecture to include a variety of applications, displacements, and design differences. On the high performance side, the LS6 would refine the LS1's details with a more aggressive camshaft profile, improved intake, higher compression, stronger block, and sodium-filled valves. It's not a common engine, however, given that it was only available for two years in the Cadillac CTS-V, and four years in the Z06 model Corvette.
It would instead be the series of iron-block, aluminum-head LS engines produced under the Vortec brand name for Chevrolet, GMC, Cadillac, and Hummer trucks that would greatly expand the family. These are found in displacements that included 4.8-liters (LR4), 5.3-liters (LM7, L59, LM4), and 6.0-liters (LQ4, LQ9).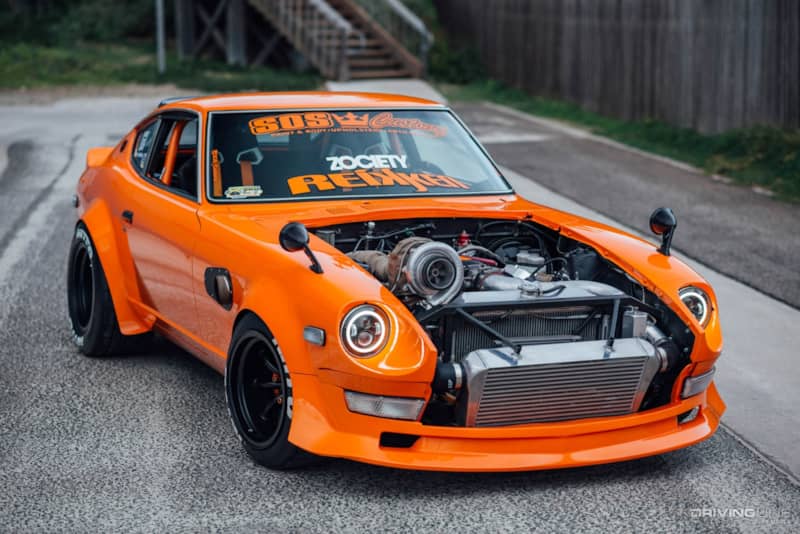 Starting in 1999 and running until 2007, these motors would offer between 255 and 345 horsepower in stock form, but most importantly they would also be capable of handling significant amounts of turbo or supercharger boost thanks to their iron blocks. Both 4.8-liter and 5.3-liter engines share the same block, with the latter featuring a longer stroke, which means parts interchangeability between the two is significant. This has helped make the 5.3 among the most popular choices due to how many millions of Silverados, Sierras, Tahoes, Suburbans, Yukons, and cargo vans were produced with these engines during this period.
What about the 6.0? There's no doubt that in terms of stock power, the LQ4 (absent a handful of early iron-head examples in 1998-99) and LQ9 engines are stout performers. From a modern perspective, however, they consume a fair bit more fuel than their smaller displacement cousins, and are somewhat harder to find in excellent condition due to their primary use in heavy duty trucks, or lower production vehicles like the Cadillac Escalade. With aftermarket intervention, the power gap between the 5.3 and the 6.0 is easily bridged.

There's one outlier in the Gen III world that's worth mentioning, too—the L33. This unique Vortec engine mixes and matches aspects of the LM7 (same block, only aluminum instead of iron) and the LS6 (cylinder heads), and it also provides a unique camshaft. All of this helped produce a bit of extra power compared to a standard iron-block 5.3, in a lighter overall package, and was only available for three model years towards the end of the Silverado/Sierra's run.

A second, less-powerful 5.3-liter aluminum block truck motor, the LM4, was also available for a three-year period in a series of SUVs built across several GM brands.
Gen III Quick Reference
Years Produced: 1997-2007
Installed In:
Chevrolet Corvette (1997-2004), Chevrolet Camaro/Pontiac Firebird (1998-2002), Cadillac CTS-V (2004-2005), Chevrolet Express/GMC Savana (2003-2006), Chevrolet Silverado/GMC Sierra (1999-2007), Chevrolet Tahoe/GMC Yukon (2000-2006), Chevrolet Suburban/GMC Yukon XL (2002-2007) Chevrolet Avalanche (2002-2007), Chevrolet Trailblazer (2003-2005), Isuzu Ascender/GMC Envoy/Chevrolet SSR (2003-2004), Buick Rainier (2004), Hummer H2 (2002-2007) Cadillac Escalade (2002-2006).
Most Common Variant: 5.3-liter LM7
Most Powerful In Stock Form: 5.7-liter LS6 (400 horsepower)
Generation IV
It wasn't long before GM had evolved the LS to the point where it was considered a new generation of motor. Changes for the Gen IV focused on refining what had worked in Gen III, while adding more modern electronic controls. It's here that GM would introduce its first version of variable valve timing, as well as active fuel management (AFM), which could shut down fuel to half of the V8's cylinder banks under light load. Drive-by-wire, or electronic throttle control also became standard on Gen IV motors after having been used on a limited selection of Gen III designs.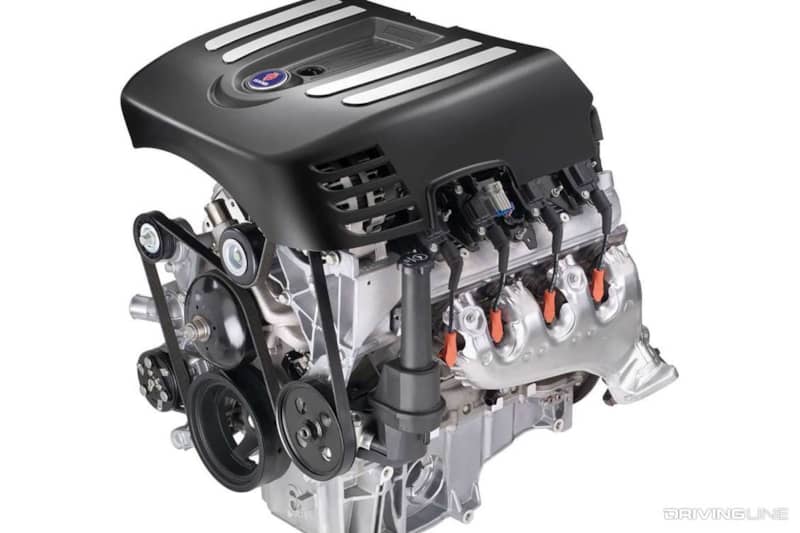 By 2005 the first Gen IV engine, the LS2, had hit the scene and again it used the Corvette as its flagship. The LS2's 6.0L of displacement matched that of the LQ4 truck motor in terms of bore and stroke, but like all LS passenger car engines it featured both aluminum heads and an aluminum block. It still offered cathedral ports (borrowing its head design from the LS6 Gen III engine), and power was up to 400 horses in its initial guise. The LS2 would become a workhorse for GM, putting in an appearance under the hood of not just the Corvette, but also the Chevrolet SSR and Trailblazer SS, the Cadillac CTS-V, the Pontiac GTO, and the Saab 9-7X.
GM would offer three other 6.0L Gen IV motors, primarily for the Australian market, as well as domestic trucks. The 362 horsepower L76 added AFM to the LS2's basic design, and was offered with the Pontiac G8 GT, the Chevrolet Silverado and the GMC Sierra, Chevrolet Tahoe and GMC Yukon, and Chevrolet Suburban and Avalanche until 2009. An L77 would also briefly appear in the Chevrolet Caprice police sedan from 2011 to 2017, which was Flex Fuel capable. The L98 was a low-feature version of the 6.0 that was only offered in Australia

When a bored-and-stroked 6.2-liter LS3 appeared in the Corvette in 2006, it would also bring with it a stronger aluminum casting and larger rectangular port cylinder heads. The latter both improved airflow while also boosting fuel mileage at lower speeds. The LS3 would bump the Corvette to 430 horsepower, and it would soon spread to the revived Chevrolet Camaro as well as the Pontiac G8 GXP.
The most hardcore Gen IV motors would come in the form of the LSA and the LS9 ,each of which was a supercharged version of the 6.2. The former was found in the Cadillac CTS-V as well as the Camaro ZL1 and produced 556 horsepower thanks to its 1.9-liter supercharger, while the latter offered up 638 horsepower by way of a larger 2.3-liter blower and a higher compression ratio.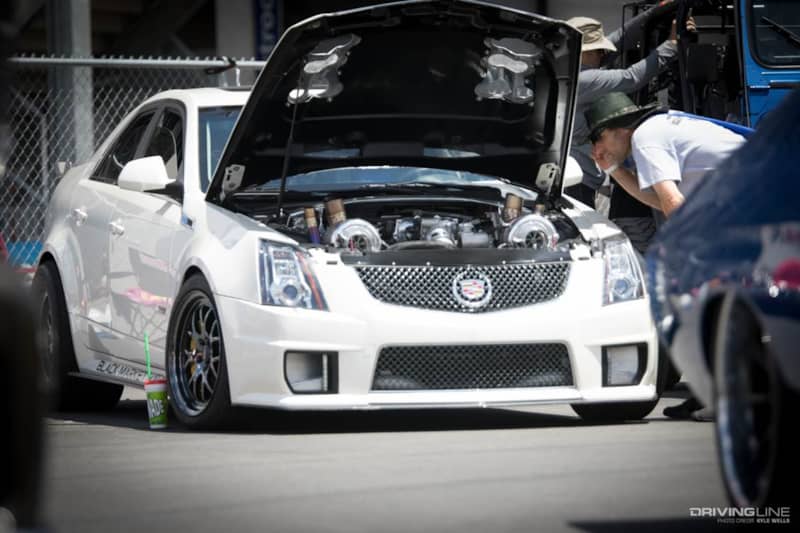 Bridging the gap between the two is the LS7, a 7.0-liter Gen IV that offers a new block with sleeved cylinders, forged internals, and larger valves. Good for 505 horsepower, it was offered in the Corvette Z06, and was hand-built specifically for the brand's most track-focused sports car. Later, it would migrate to the rare Camaro Z/28.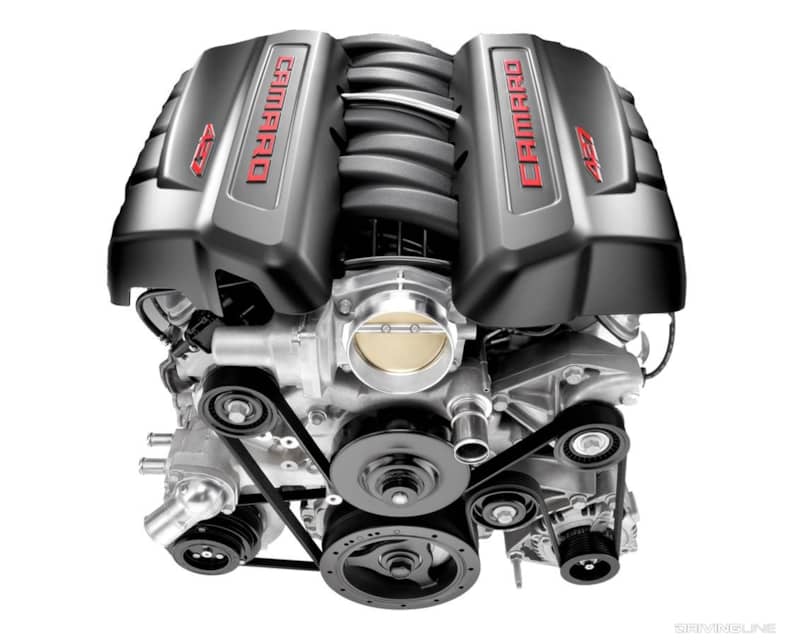 The proliferation of high horsepower, and surprisingly exotic LS engines in the Gen IV family was welcomed by enthusiasts, but the truck motors continued to haul the mail for builders on a more modest budget. GM would maintain the 4.8 (LY2, L20) and 5.3 (LMF, LH6, LY5, LMG, LC9, LH8, LH9) engines in its pickups and SUVs, with the sheer number of 5.3-liter editions reflecting the automaker's gradual addition of technologies such as AFM, variable-valve timing, and Flex Fuel to its line-up (and its decision to keep some models decidedly low-tech to save on costs).

While these engines are the bread and butter of the LS Gen IV family, they do produce generous amounts of power, with up to 320 horses available from some stock 5.3-liter units. More is on-hand from the 6.2-liter L92, which spread across Chevrolet, Cadillac, Hummer, and GMC's full-size SUV and pickup family from 2007-2013, delivering up to 403 ponies.
There are a couple of unusual engines produced during the Gen IV's reign that should be avoided by anyone seeking a power plant for their project. The 6.0-liter LFA was used exclusively in hybrid versions of pickups and SUVs in 2008-2009, and besides being harder to find it's designed specifically to used in a battery-assisted context. Even more rare is the 5.3-liter LS4 that was built for front-wheel drive transverse applications for a very brief period in the mid-2000s. Unless you are putting together your own FWD V8 screamer, you won't be able to use the LS4 for your vehicle.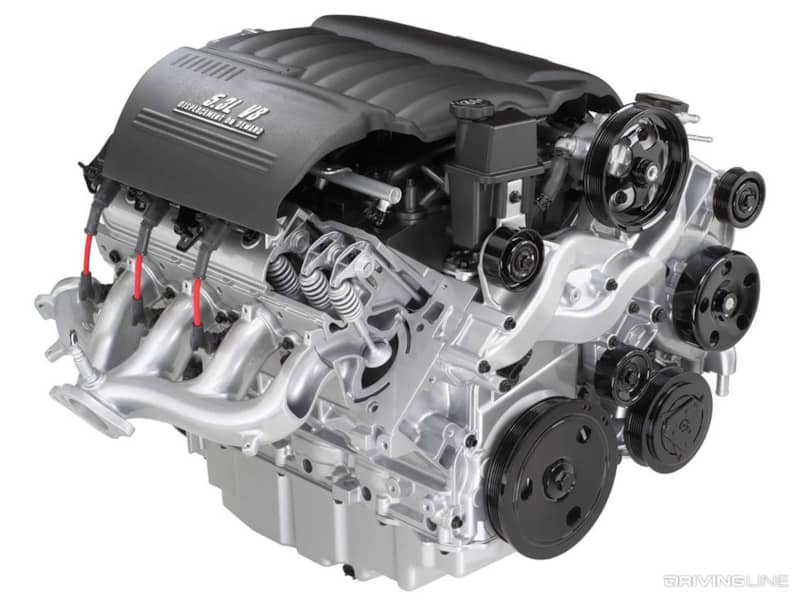 Another word of warning about the Gen IV and the advanced technologies it eventually made standard. Both variable valve timing and active fuel management are known to be problematic over the long term, with the latter especially leading to valvetrain issues that can be expensive to repair. Delete kits that will swap in a new crank and lifters are a popular choice for removing AFM, but they can be pricy, so make sure you factor that into your build's budget. Variable valve timing is less of a hassle to program out of your LS, but it's still something to consider when deciding which of the many Gen IV motors would be the best fit for your project.
Gen IV Quick Reference
Years Produced: 2004-2013
Installed In:
Chevrolet Corvette (2005-2013), Chevrolet Camaro (2010-2015), Chevrolet SS (2014-2017), Chevrolet SSR (2005-2006) Pontiac GTO (2004-2006) Pontiac G8 (2008-2009), (Cadillac CTS-V (2006-2007, 2009-2015), Chevrolet Express/GMC Savana (2008-2017), Chevrolet Silverado/GMC Sierra (2007-2013), Chevrolet Tahoe/GMC Yukon (2007-2014), Chevrolet Suburban/GMC Yukon XL (2007-2014) Chevrolet Avalanche (2007-2013), Chevrolet Trailblazer (2006-2009), Isuzu Ascender (2005-2007), GMC Envoy (2005-2009), Buick Rainier (2005-2007), Cadillac Escalade (2007-2013), Saab 9-7X (2005-2009), Chevrolet Caprice PPV (2011-2017), Hummer H2 (2008-2009), Hummer H3 (2008-2010), Chevrolet Colorado/GMC Canyon (2009-2012), Pontiac Grand Prix (2005-2008), Chevrolet Impala (2006-2009), Chevrolet Monte Carlo (2006-2007), Buick LaCrosse (2008-2009)
Most Common Variant: 5.3-liter (in most of its various truck and SUV flavors)
Most Powerful In Stock Form: 6.2-liter LS9 (638 horsepower)