A New Off-Road Beast Arrives: Chevy Debuts 420HP 2022 Silverado ZR2
It was right around five years ago when Chevrolet introduced a new version of its Colorado midsize pickup called the ZR2.
The ZR2 Formula
Going far beyond what had been previously offered in factory off-road packages, the Colorado ZR2 quickly earned a reputation as one of the most off-road capable pickups one could buy.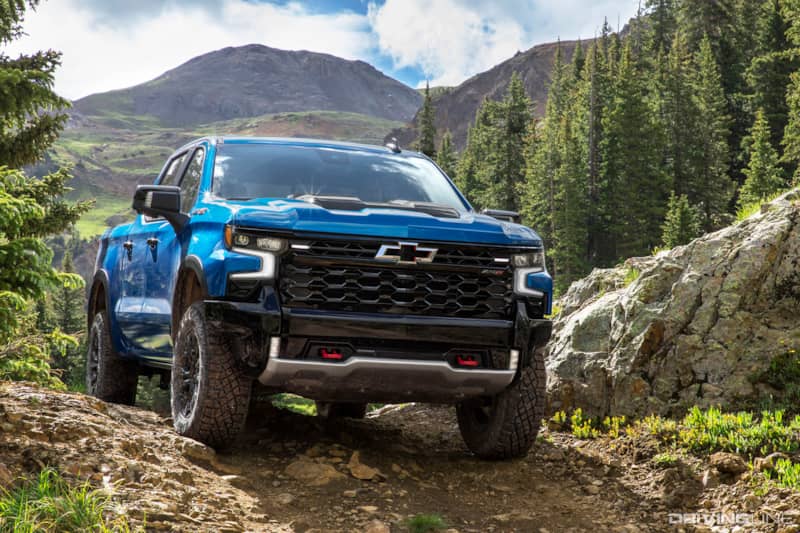 And given how successful the Colorado ZR2 was, there's been speculation ever since about when Chevy might add a ZR2 version of the larger and even more popular Silverado pickup. And now the wait is over.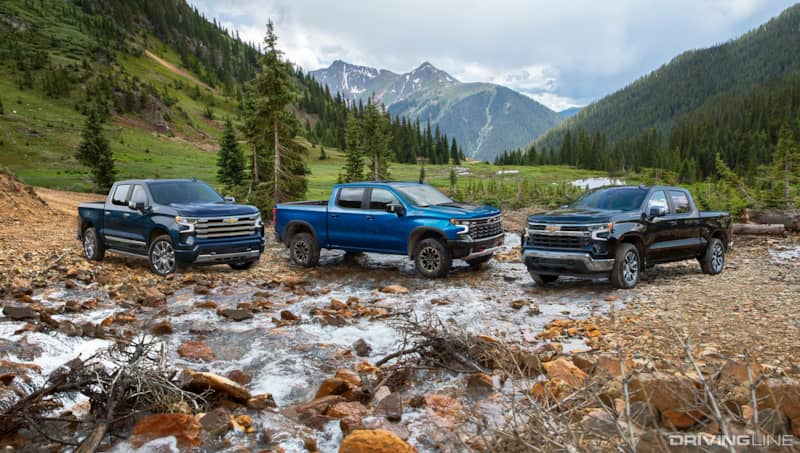 Debuted alongside other 2022 updates across the Silverado lineup, the '22 Silverado ZR2 will serve as the flagship 4x4 of Chevy's half-ton pickup range.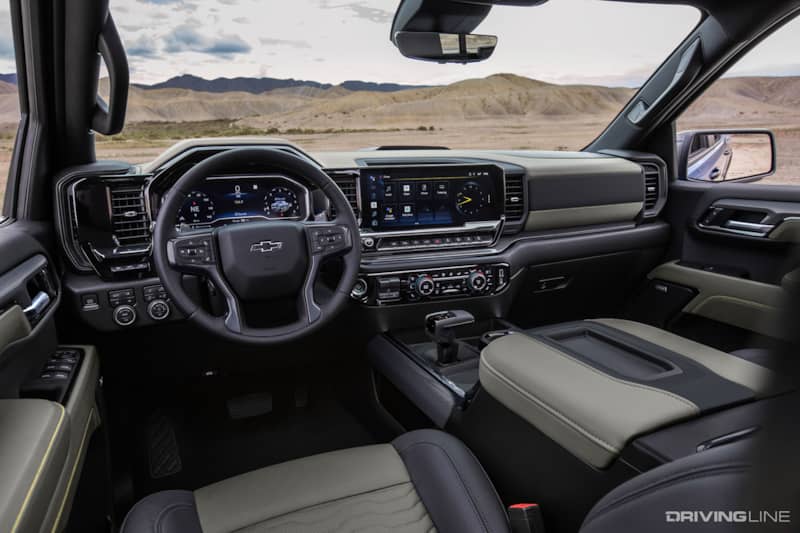 The formula Chevy used to create the Silverado ZR2 isn't rocket science. They've basically repeated everything they've done on the smaller Colorado—and that includes a set of Multimatic DSSV spool-dampers, one of the things credited with making the smaller ZR2 so good.
Bigger, Badder & Tougher
Other upgrades for the Silverado ZR2 include new springs to match the dampers and to provide increased suspension travel. It also gets e-lockers on the front and rear differentials, additional chassis upgrades and a new terrain mode that Chevy says will allow for "one pedal rock crawling."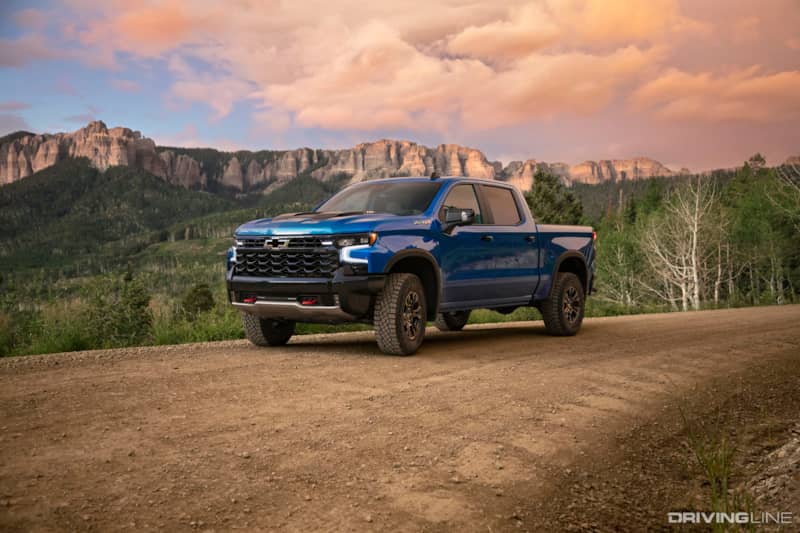 You'll also find a new steel front bumper designed for greater approach angle, skid plates for added protection and a set of 33" tires mounted on unique wheels.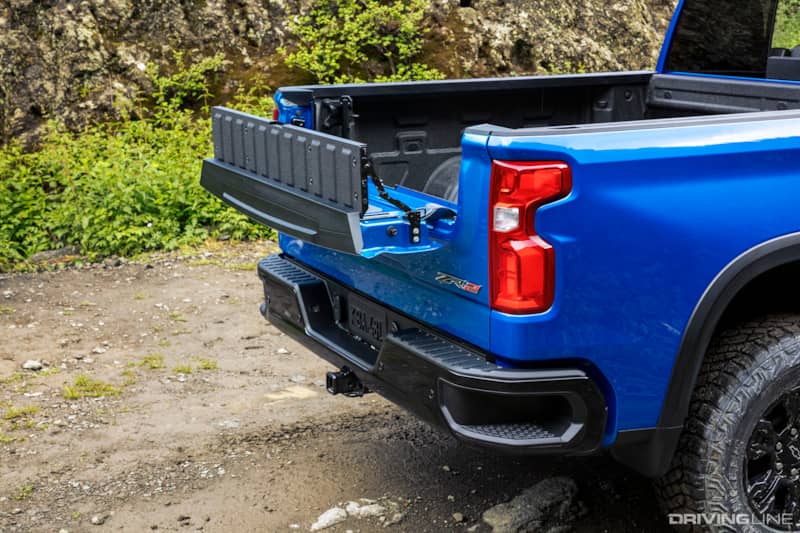 Wondering about engine options for the Silverado ZR2? There's just one engine, but it's a good one: GM's naturally aspirated 6.2L V8 that makes 420hp and 460 pound feet of torque, feeding a ten-speed automatic transmission.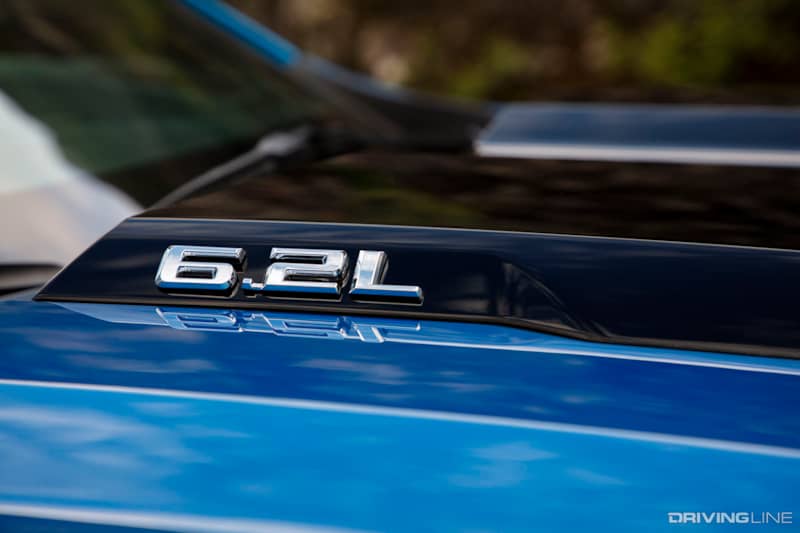 ZR2 vs TRX & Raptor
Naturally, off-road enthusiasts and potential buyers will be comparing the Silverado ZR2 to its half-ton rivals from Ram and Ford, the TRX and F-150 Raptor.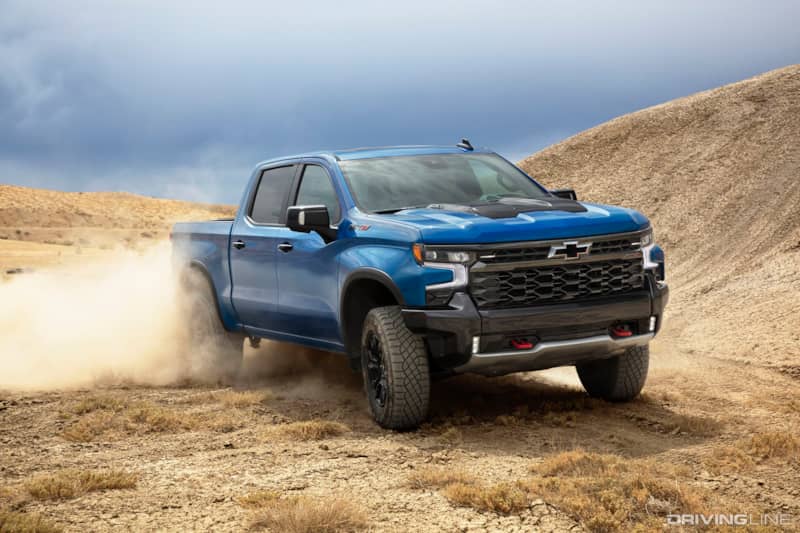 While they both have 6.2L V8s, the ZR2 lacks the supercharger of the 700 horsepower Ram TRX, but off-road wise it's likely to be very comparable. The 2021 F-150 Raptor meanwhile makes 450 horsepower, making it much closer rival to the ZR2.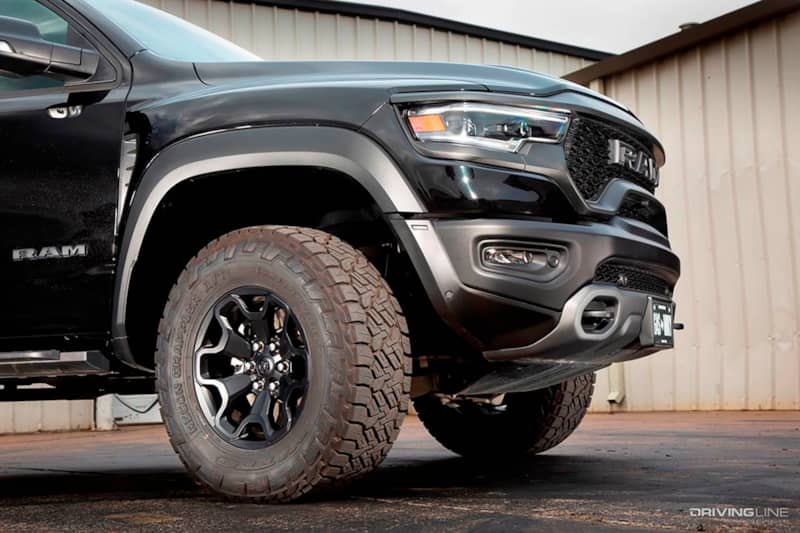 And if Chevy wants to really go wild, it wouldn't be hard to drop in one its supercharged V8s into a high-end ZR2 to directly battle the Ram TRX as well as the upcoming, more powerful V8-powered Raptor R.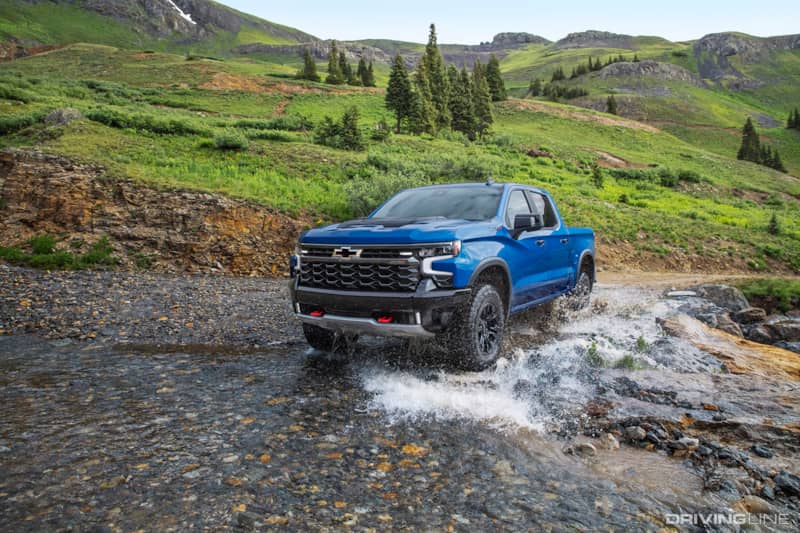 For the time being though, the Silverado ZR2 looks like an impressive addition to the factory off-road pickup segment and will hopefully be everything the Colorado ZR2 is, but in a larger, more powerful package.
More From

Driving Line
Speaking of the Ram TRX, here's one that's been fitted with a set of new Recon Grappler A/T tires for maximum off-road fun.