A Swap Made in Heaven: Why a V8-Powered Alfa Romeo Giulia is the Italian-American Mashup We Need
While you may not see a whole lot of them out on the road, one the most handsome, fun to drive and exciting vehicles currently sold in America is the Alfa Romeo Giulia sport sedan. Whether it's in basic 2.0L turbo form or the BMW M3-fighting Quadrifoglio, it's a proper driver's car and one with more than enough personality to stand out in the crowded sport sedan market.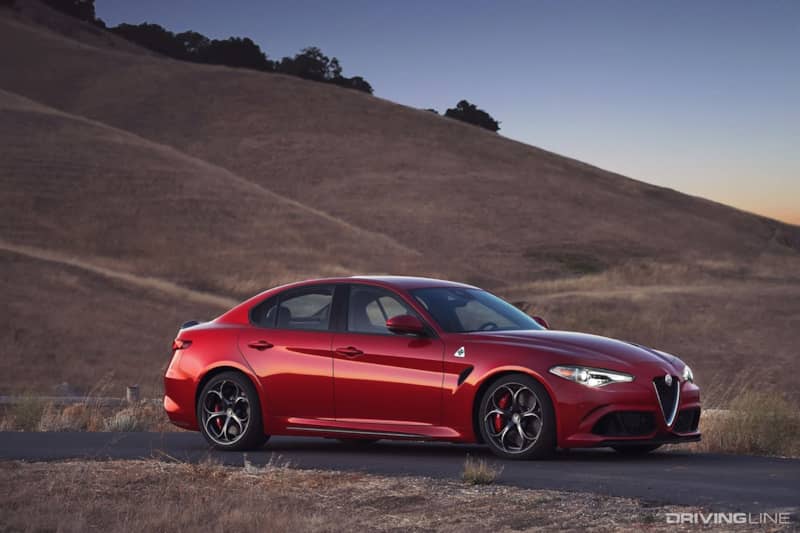 Reliability Issues
Even though the praise for the looks, interior and driving dynamics of the Giulia is wide-reaching, the car's reliability hasn't earned such high regards. In fact, reliability issues have sadly come to dominate much of the Giulia's public perception.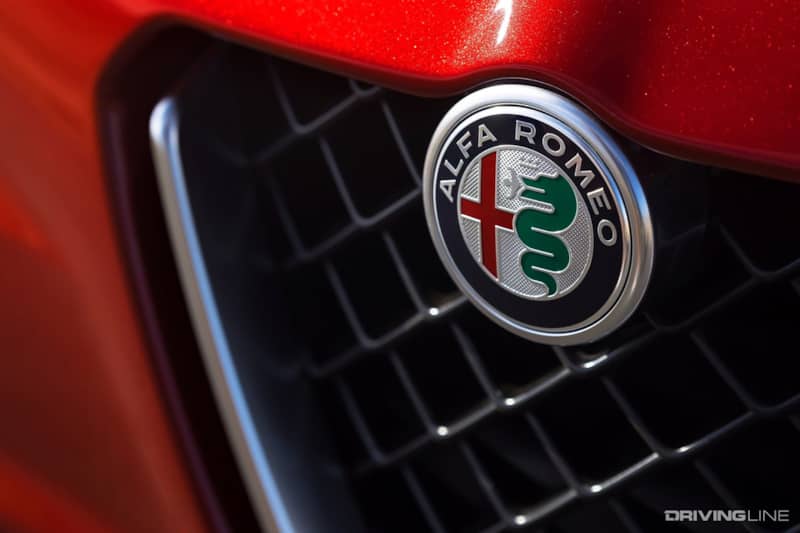 Whether it's accounts from owners or members of the automotive media, tales abound of electrical hiccups, gremlins and substantial mechanical failures that have caused some drivers to spend more time in service loaners than in their actual Giulia.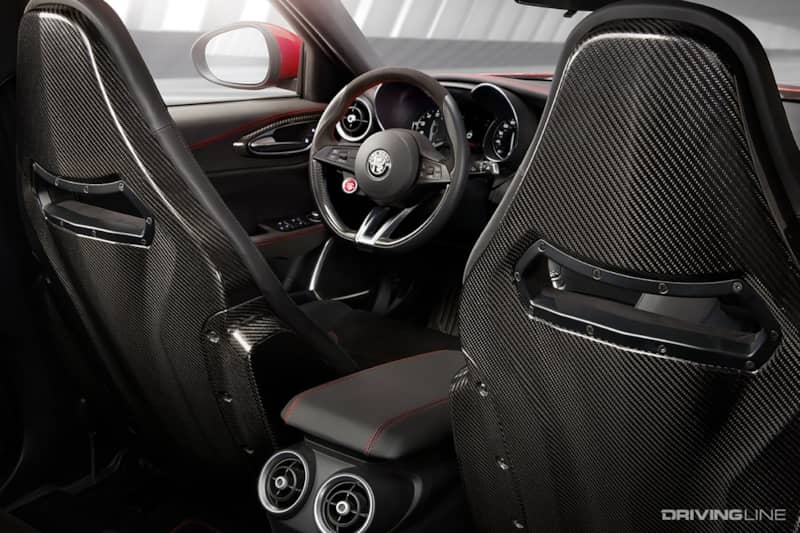 Couple with that with a small, inexperienced dealer and service network, and it's not surprising that many who are otherwise excited about the car have been scared off by these potential headaches—to say nothing of the poor resale value that's also been attributed to these factors.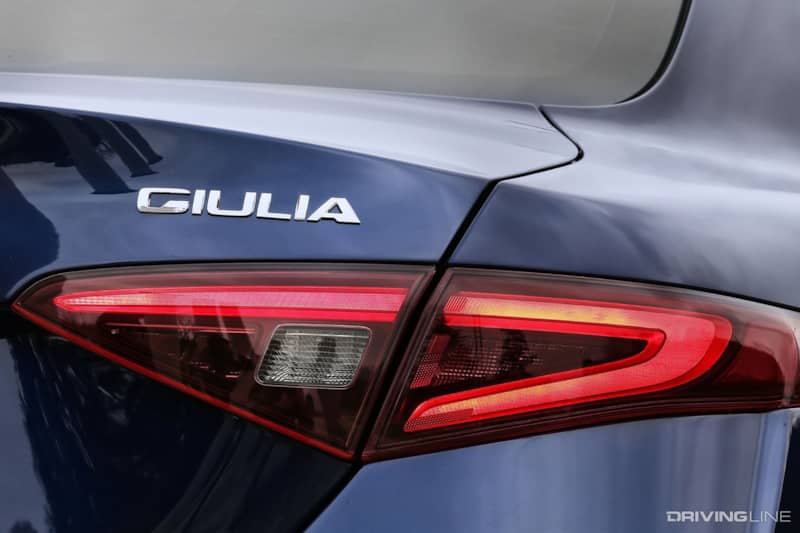 Two Birds With One Engine
There may, however, be a way to improve the Giulia's overall reliability and at the same create a new kind of Italian-American sports sedan that combines European styling with brawny, old fashioned horsepower—and FCA already has the parts to do it. I'm talking about borrowing one of the Hemi V8s offered in cars like the Dodge Challenger, Dodge Charger and Jeep Grand Cherokee SRT and dropping it into the Giulia.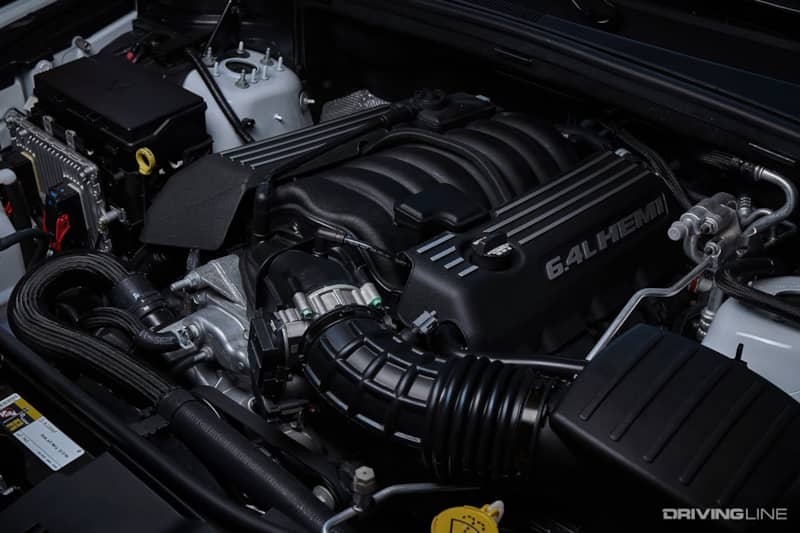 Will a modern Hemi V8 fit it into a Giulia without heavy modification? It'd be hard to say without trying, but a V8 couldn't take up too much more space than the twin turbocharged V6 that powers the Quadrifoglio model right now.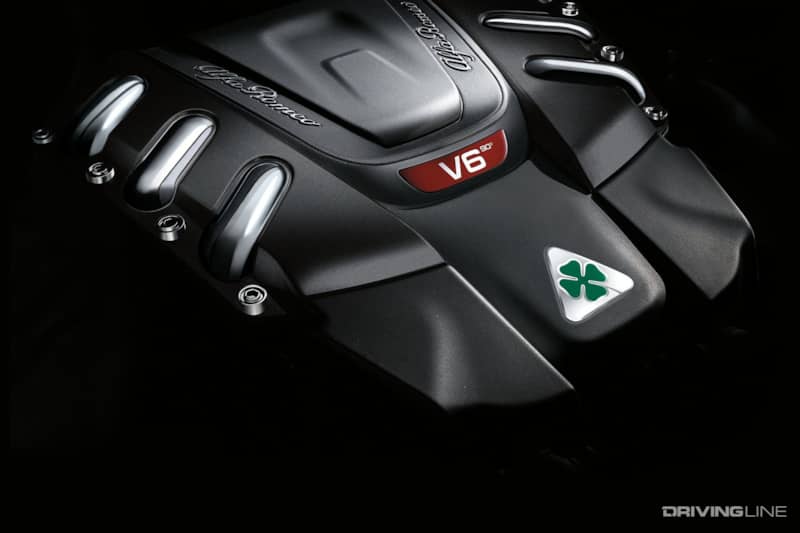 While the idea of a totally insane Hellcat-powered Giulia might be something to dream about, in reality the naturally aspirated 6.4L V8 would be the ideal choice. It makes 485hp and with a bit of honing could easily match the 505hp of the Quadrifoglio. At the very least, it'd be a serious upgrade over the turbocharged four-cylinder engine that powers most Giulias and also has been having its share of reliability issues.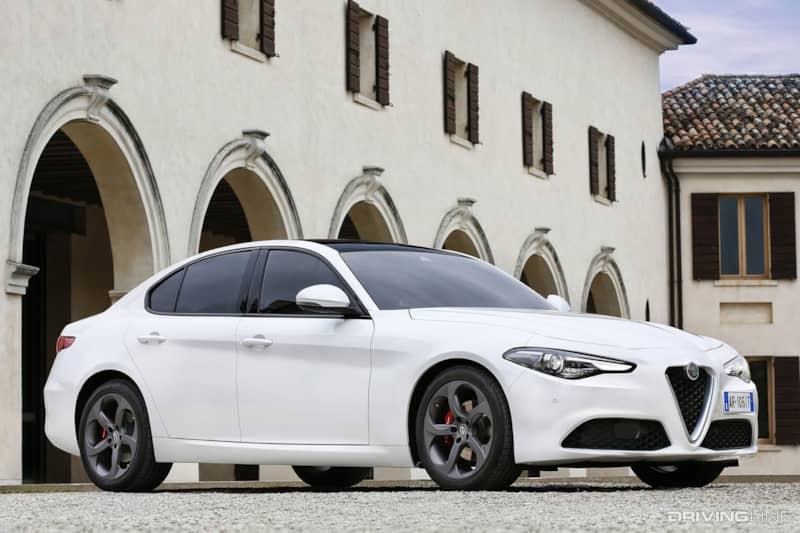 Few Compromises
Purists would likely want a manual transmission option, but considering that the Giulia doesn't have a manual version in the U.S., there's no reason the tried and true ZF eight-speed automatic wouldn't continue to be a willing partner for the big V8. Not that we'd turn away a stick, though.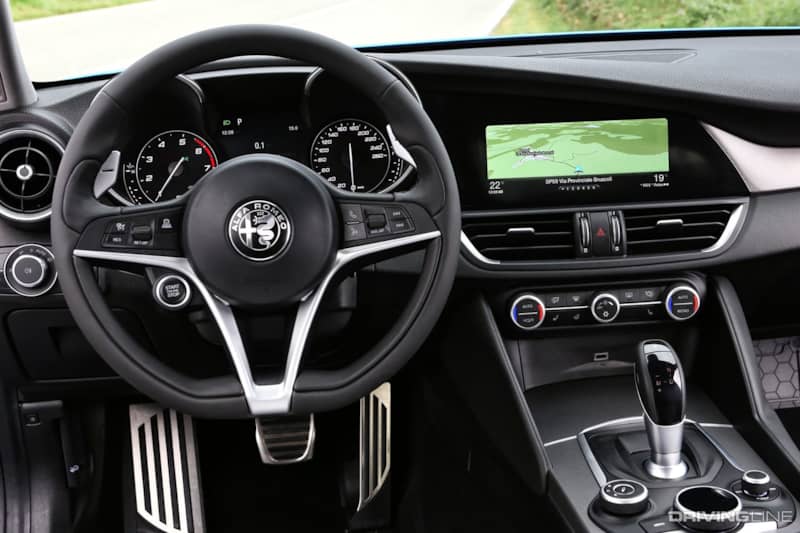 What would a V8 Giulia lose? I suppose the lack of an exotic, Ferrari-developed twin turbo V6 would turn some diehard Italian car fans away, but an old fashioned V8 would be much simpler mechanically and far easier to get parts for. Then again, you could even offer both—the current Quadrofoio and something like a "Giulia 6400 Ti" with the big Dodge Hemi under the hood.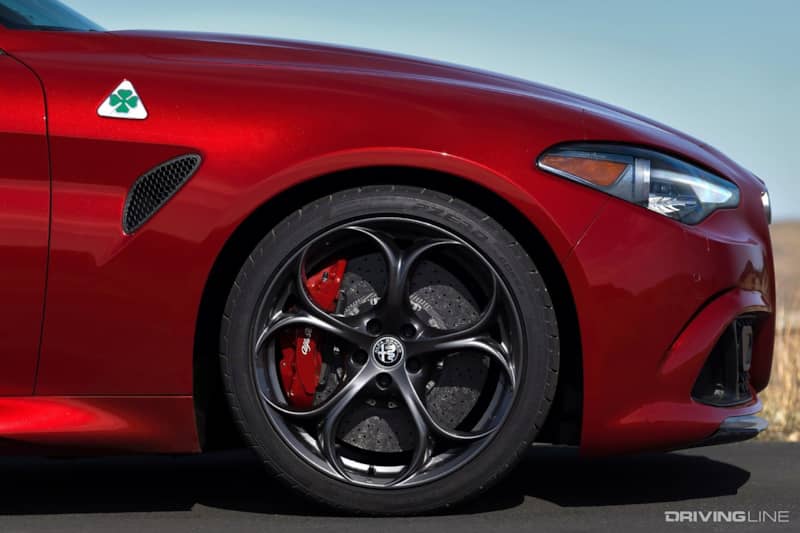 A theoretical V8-powered Giulia wouldn't just add some much-needed mechanical simplicity to the lineup, it would also match the proven Hemi engine with a lighter, more modern chassis when compared to the aging, heavy Chrysler LX platform.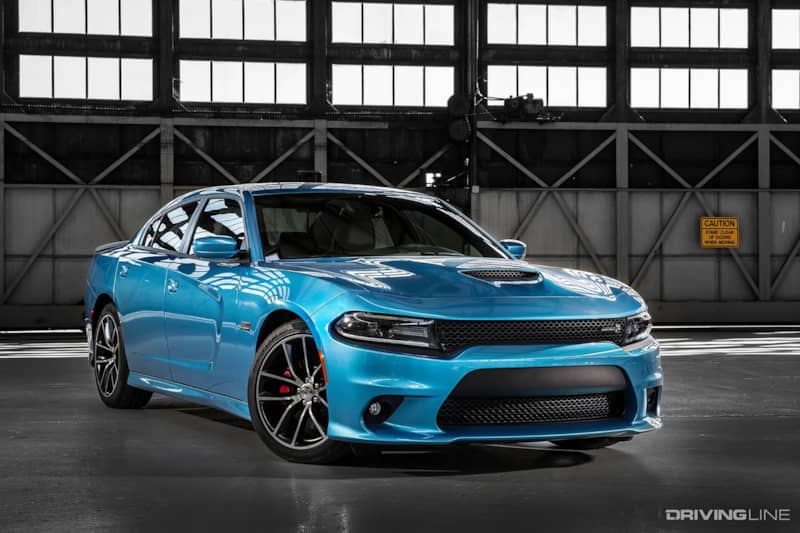 V8 Giulia Needs to Happen
Realistically, it's highly unlikely FCA would ever go through with this, given that the Giulia is a bit of a niche product. But there's nothing stopping someone from trying it on their own. How cool would it be to buy a second-hand base model Giulia and pull out the stock engine for a Hemi crate motor? At the very least it'd be a fascinating experiment.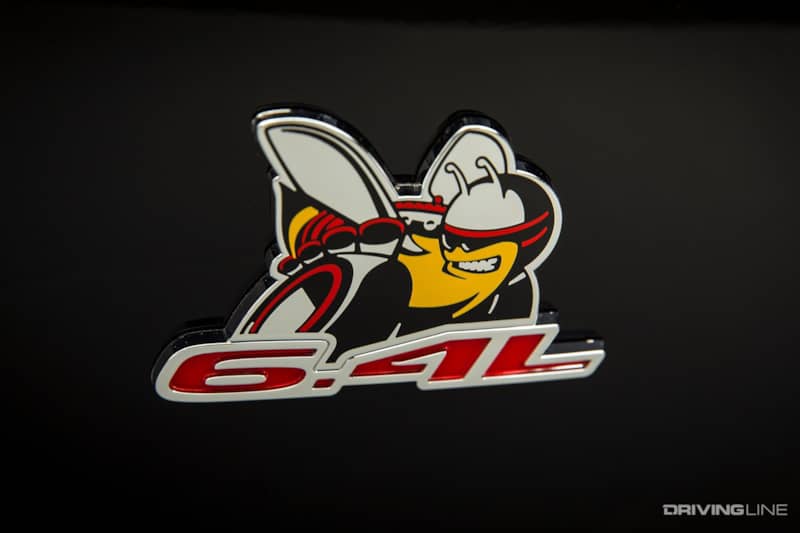 At one point, it was said that the current FCA LX platform would indeed be replaced by a version of the Giulia's platform, but there's also been speculation that those cars may continue on with an updated LX platform.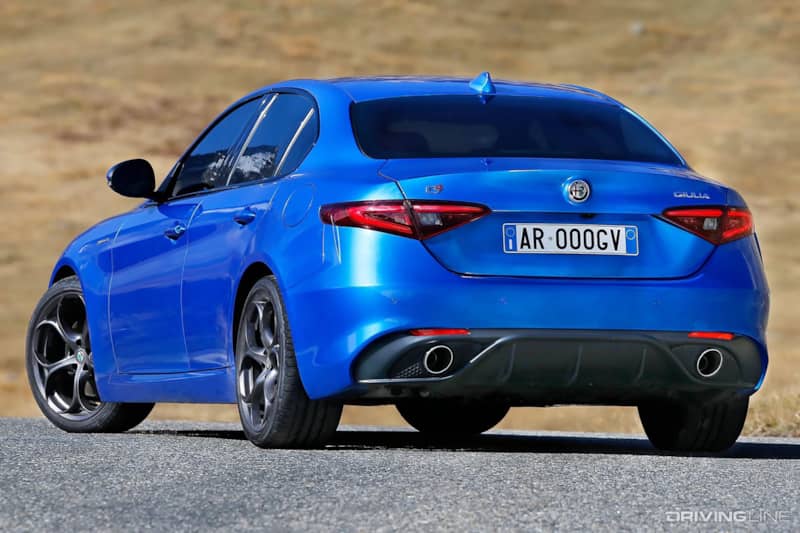 Whether FCA does eventually move its muscle cars and sedans onto the highly-praised Giulia platform or some renegade builder attempts it themselves, it certainly wouldn't be the first time an American V8 has been matched with a stylish and athletic European platform—Shelby Cobra anyone? Most of all it would have the potential to become a modern classic with its athletic Italian chassis and big Hemi V8.
Want to hear about another parts bin special we'd like to see? How about the Subaru Crosstrek WRX?