That Thing Got a Hemi? How a Modern Mopar V8 Swap Compares to the Chevy LS and Ford Coyote
Looking to put a modern American V8 into your project car, race car or restomod project? There is still no practical or more affordable option than the GM LS engine. But as we covered recently, Ford's DOHC 5.0 Coyote engine is also a great swap option for those that want to keep it in the Blue Oval family or for those that prefer a smaller displacement but higher revving V8 experience.
But what about the third of the Big Three's V8 options, the Mopar Gen III "Hemi?" Having first appearing the 2003 Ram pickup, this modern V8 has been honed and improved for over 15 years now. But is it a good swap candidate for your project?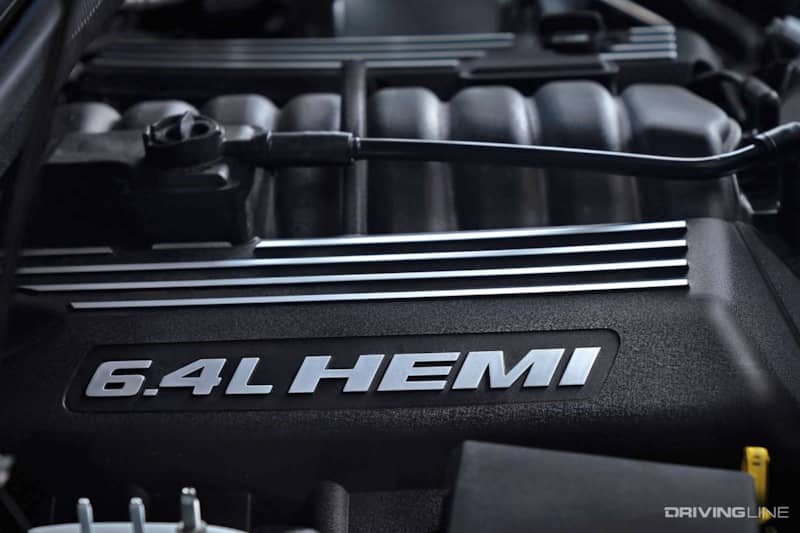 If your project car happens to be a Dodge, Jeep, Plymouth or any other Chrysler product, then the answer is probably going to be "yes"—just for the benefit of staying true to the brand. But the modern Hemi offers a lot more than just a correct nameplate.
The Hemi Family Tree
Before we get into swapping, let's do a quick run through the various engines themselves. The original 5.7L Hemi debuted in the Dodge Ram for 2003 making 345hp and 375 pound feet of torque. At the time this was a big deal as it replaced the aging small black Magnum engines which had their engineering roots in the 1960s.
A little later, the 5.7 first made the move to passenger cars like the Chrysler 300C and Dodge Magnum. It would also find a home in Jeep models like the Grand Cherokee.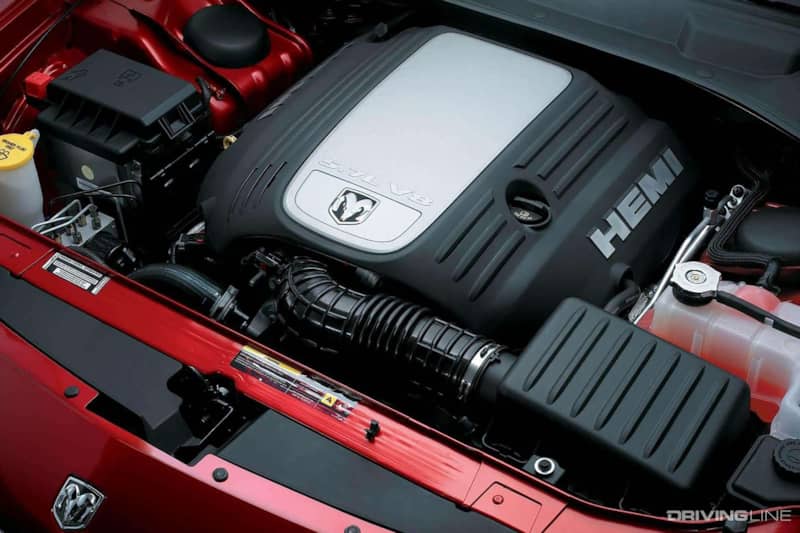 A larger, higher performance variant of the Hemi followed shortly after, displacing 6.1L and making 425hp and 420 pound feet of torque. This was used in models like the 300C and Charger SRT8, and the new Challenger SRT when it arrived in 2008.
The 5.7 got some significant updates in 2009, with new heads, variable valve timing, a new intake manifold and more. Depending on its application, the revised "Eagle" 5.7 Hemi made up to 395hp and 410 pound feet of torque.
The new 6.4L "392" Hemi was based on the updated 5.7 would eventually replace the 6.1, making up to 485hp depending on its application.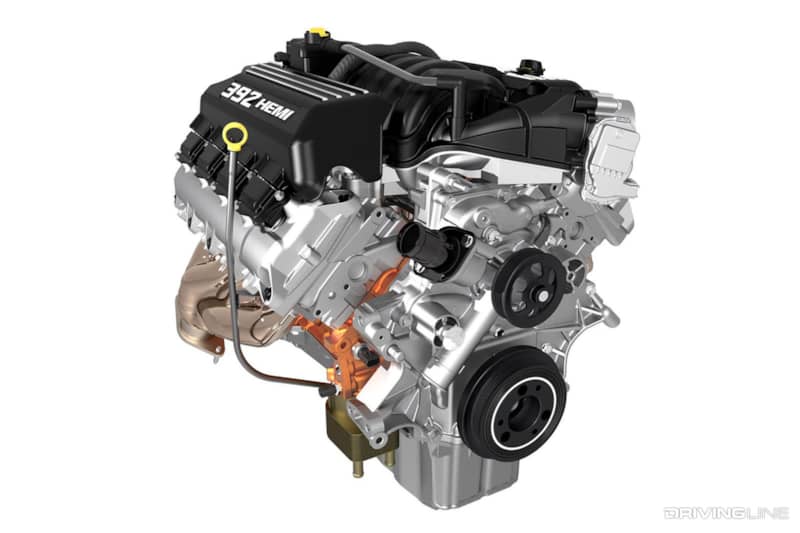 This engine can be found in everything from the Dodge Scat Pack cars to the Durango and Grand Cherokee SRT. There's also a more work-oriented version of the 6.4 Hemi that can be found in certain heavy duty Ram trucks.
Not be to forgotten is the king of the lineup—the 6.2L supercharged V8 that first appeared in the 2015 Challenger and Charger Hellcat and has been tweaked to make even more power in cars like the Challenger SRT Demon where it has broken the 800hp barrier.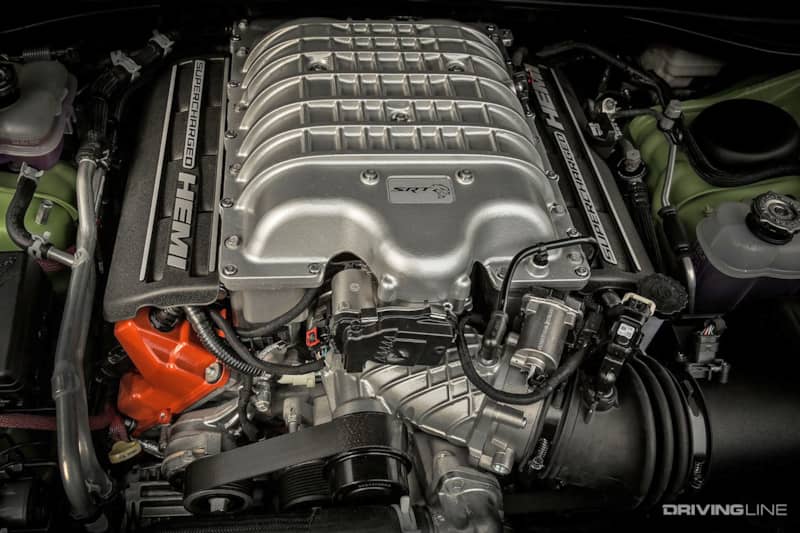 Bang for the Buck?
These days an early 5.7 Hemi pull-out can be had for quite cheap, sometimes for less than $2000 depending on mileage and condition. Even the newer VVT 5.7s can be found for under $3,000.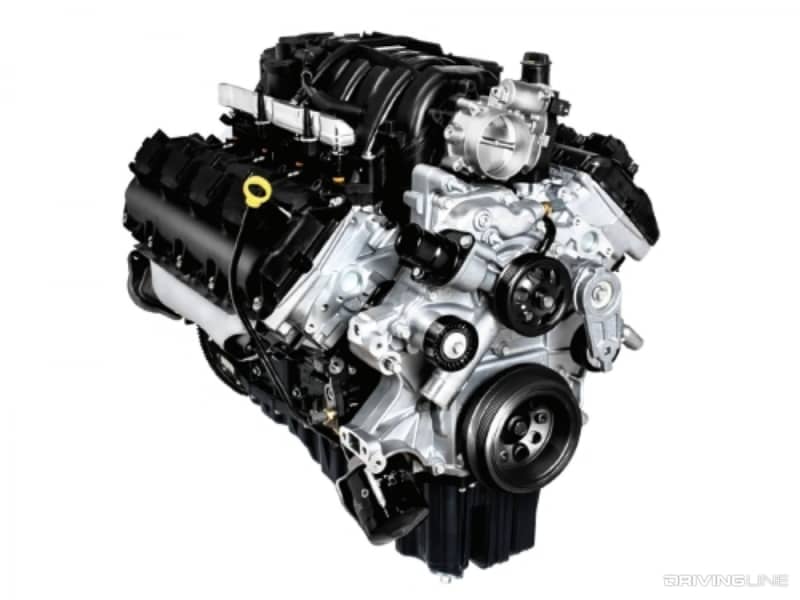 A complete running 6.1L Hemi can be found in the mid $4,000 range while the very potent and newer 6.4 engines are about $6,000-$7,000 without a transmission.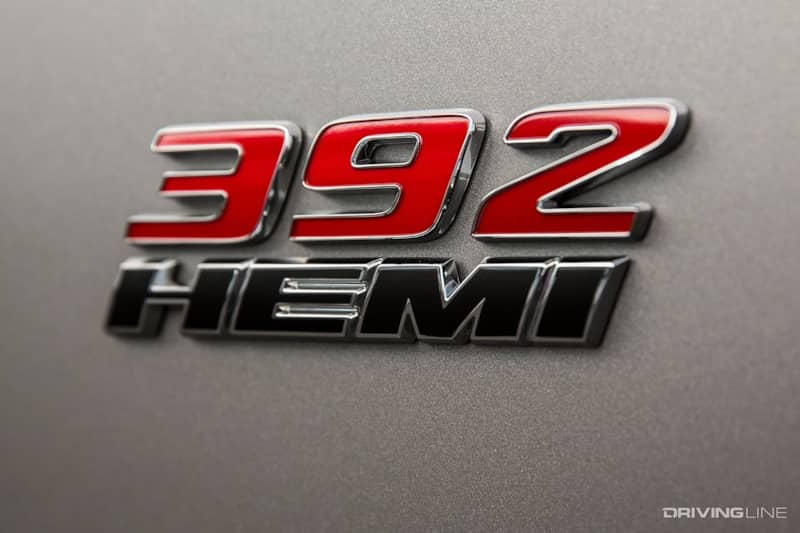 If you have more budget and want increased peace of mind and all new components, Mopar Performance sells a variety of ready-to-run crate Hemi engines from a 380 + horsepower 5.7 all the way up the wild 1,000 horsepower blown "Hellephant" engine.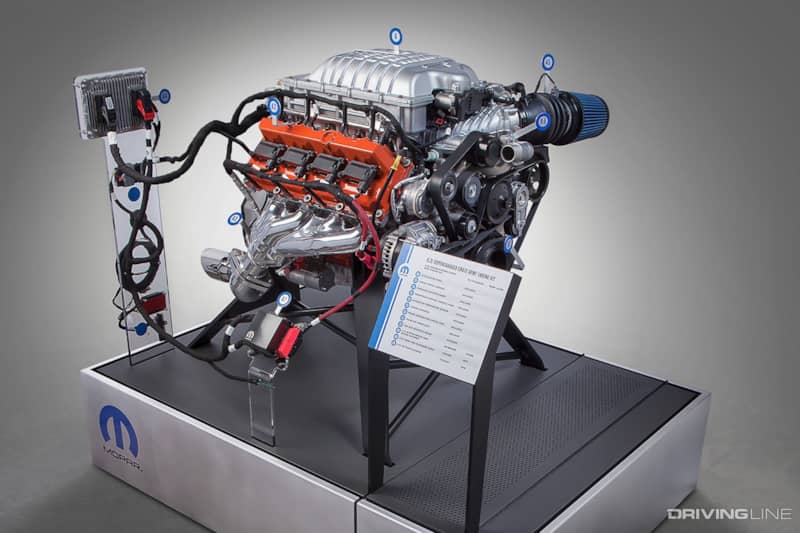 Prices for a brand new crate Hemi run from around $6,400 for the 5.7 liter up to $23,000 for the Hellephant. You'll still need to source your own transmission on your own for any of them. Depending on your budget, both automatics and manuals can be mated to modern Hemis using a selection of aftermarket components—and the bellhousing pattern is actually the same as the old school Mopar small block. 
Fitment is Everything
Having the engine and transmission is just one part of the process of course. You'll also need to get them into your car. And depending on which kind of car you are working with, the difficulty will vary.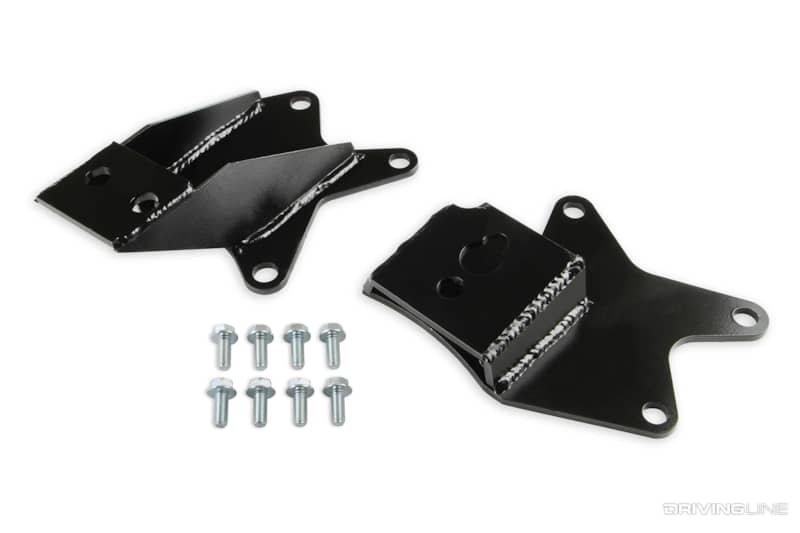 Dimensionally, a Gen III Hemi isn't as compact as an LS engine, but being overhead valve means it's not much bigger than a traditional small block. Fitment-wise things are going to be easier when swapping into a vehicle with a larger engine bay, but tighter bays can also work.
The small Mopar A-Body (Valiant, Dart, Duster etc.) of the '60s and '70s is a fairy small car but there are still mount kits made to drop Gen III into one of these cars. The same goes for the B-Body, (Charger, Roadrunner Etc.)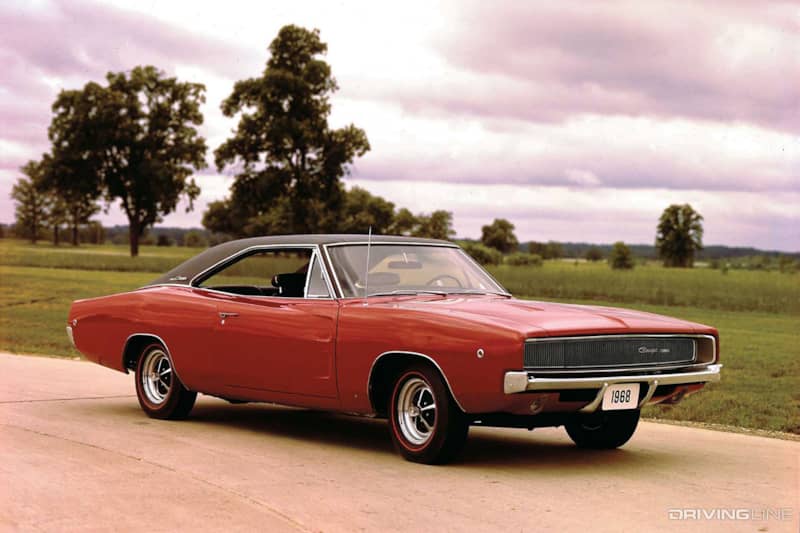 Dodge pickups are another popular swap candidate for newer Hemi, and brands like Holley have recently introduced a variety of parts to fit a Gen III into everything from a 1970s D-series truck to a late '90s Dodge Dakota.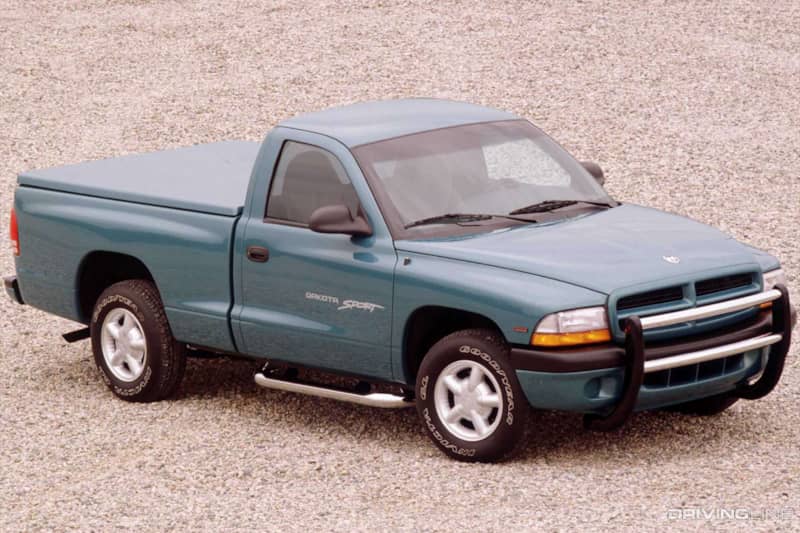 Depending on your vehicle, you may need a set of swap headers, which thankfully are made for most of the popular platforms. Some vehicles may be able to use factory Hemi exhaust manifolds too. Plan on needing a new oil pan for most older model cars as well…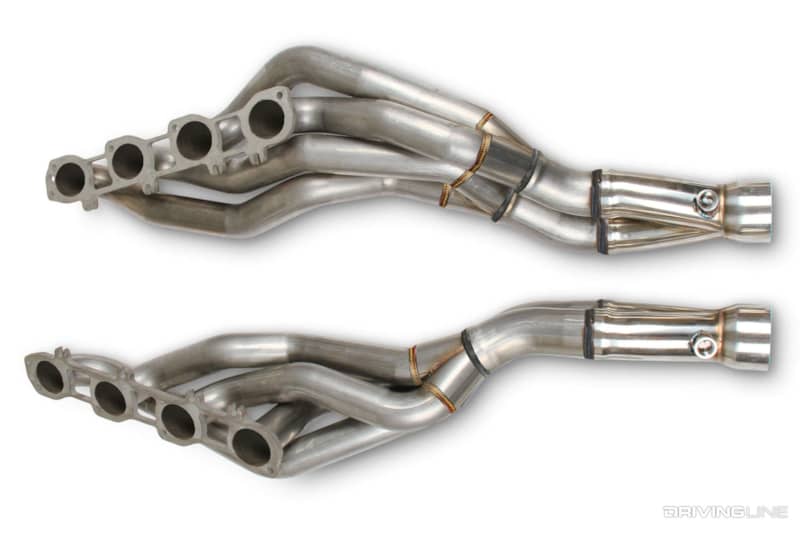 Additionally if you own a modern Mopar car like a mid 2000s Charger or Magnum, there shouldn't be any major obstacles to fitting a newer, more powerful Hemi into your car. You'll just have figure out wiring and transmission pairing.
Not to be left out are the ever popular Jeep Wrangler Hemi swaps. There are number of options for putting a Hemi into a later model Jeep, with companies like AEV offering complete kits that come with everything you need, all at a cost of course.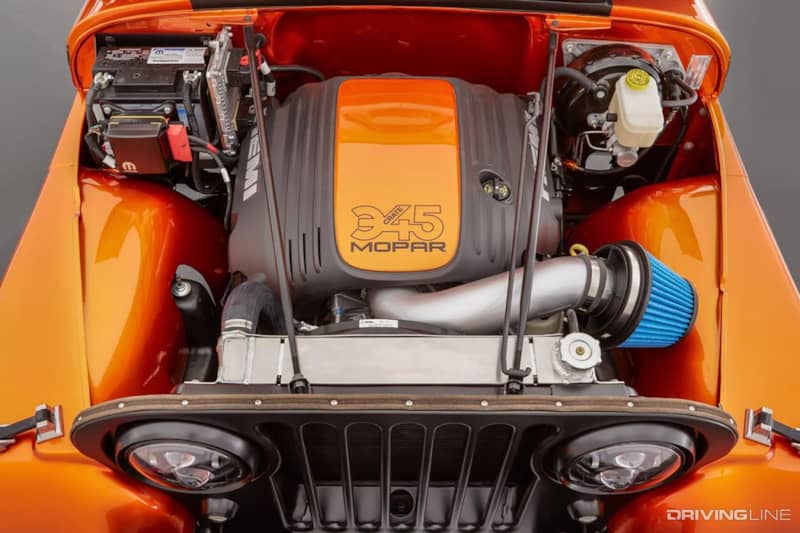 Mopar or No Car?
Beyond that, there are plenty of other cars you could swap a Hemi into, but fitment is going to require more research and likely fabrication, especially compared to the ultra-popular LS swap. On the plus side, fitment should be easier than with the super wide heads of Ford's overhead cam modular V8s.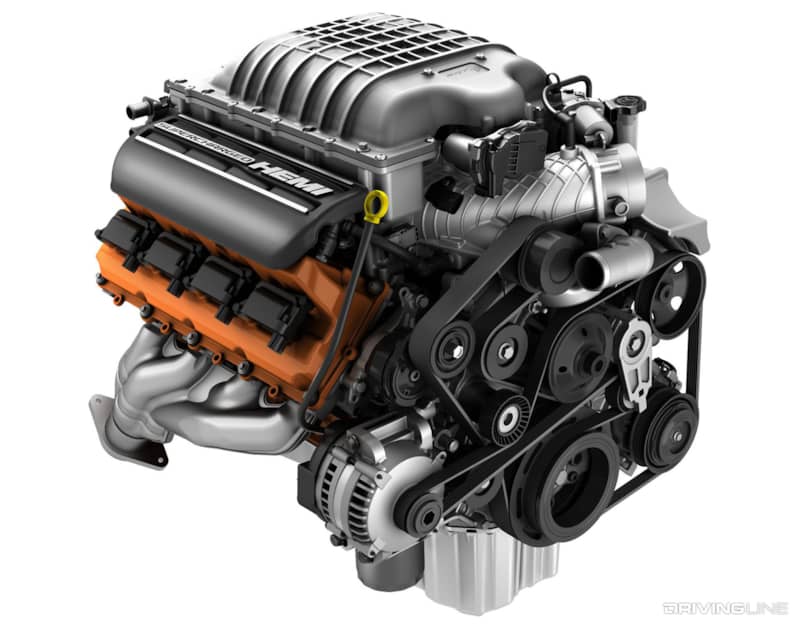 One of the biggest headaches when swapping is wiring, but fortunately there are more and more options available lately for Hemi swaps. Brands like Hotwire offer custom-harnesses, Mopar offers a complete plug 'n play kit complete with a PCM, or you can go with a stand alone system that gives you even greater options.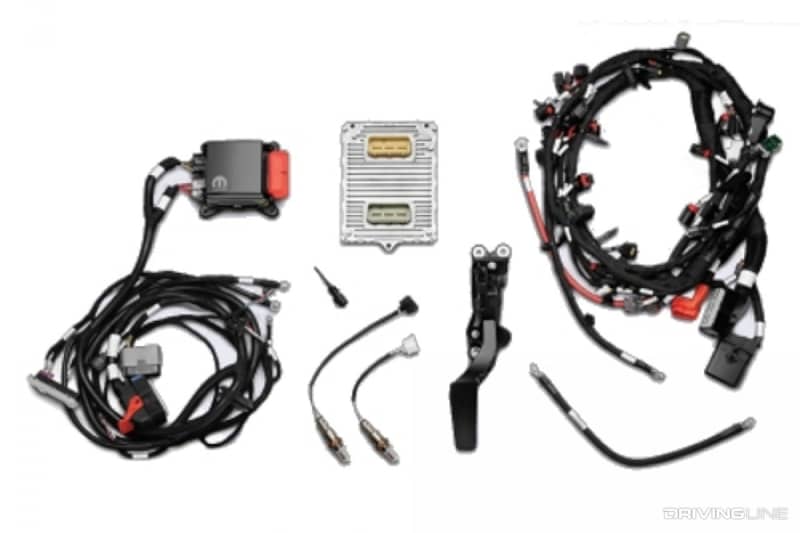 With a few exceptions I've never been a fan of cross-brand engine swaps in American performance cars and trucks. So whether its a budget junkyard 5.7 swap and or Hellephant crate engine, it's great that the potent Mopar Gen III Hemi engine is becoming a more popular choice for projects and restomods.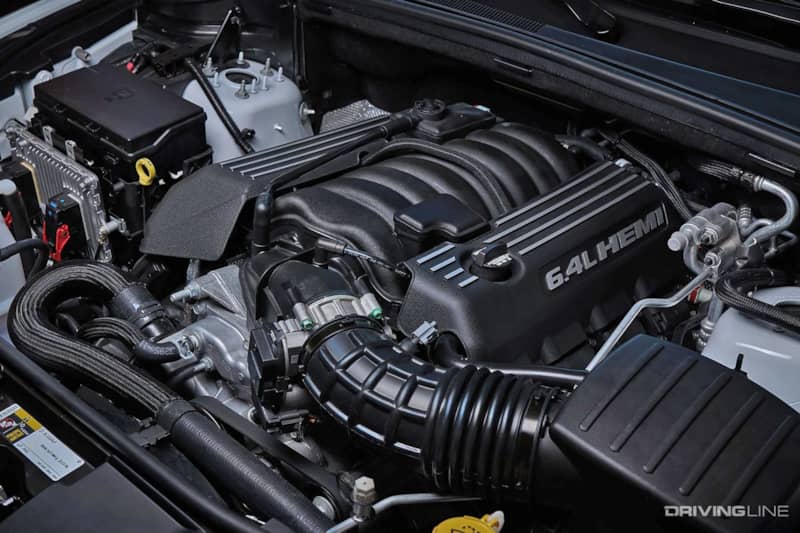 Whether its GM, Ford or Mopar engine you go with, you'll have a a whole bunch of modern, reliable American horsepower on your hands. And having the choice to get a great V8 from each of the big three automakers, and the fact that they support the hobby is something we should all be grateful for.
More From

Driving Line
Speaking of Hemi swaps, it looks like Jeep is about to finally offer a Hemi-powered Wrangler from the factory.