A Tribute to Dad: Breathing New Life Into This Classic C10
The excitement, the smell of rich leaded fuel burning, the wind rushing by, the deep rumble from the muffler below — for Mark Postula, there were few things more satisfying than going for a ride in the back of his dad's pickup as a kid. Growing up in Prescott Valley, Arizona, Mark recalls his fondest childhood memories of his father's 1976 Chevy C10. That truck had such an impact on him that he decided he needed to build his own version of it.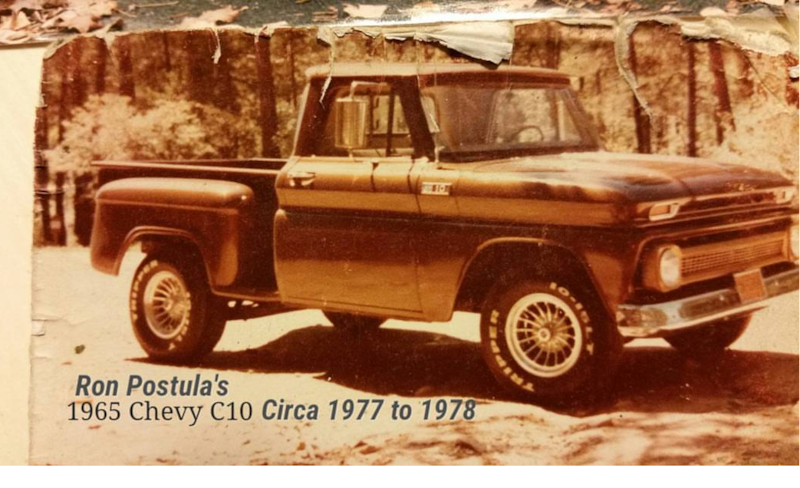 (Photos: Kyle Wells)
Mark's interest in the automotive realm go as far back as his high school days, performing shade-tree mechanic work on local cars in his neighborhood. His grandfather assembled engines for Chrysler for 36 years, so Marks bloodline has been in the auto world for decades. Now retired as a decorated Sergeant, with a career spanning 20 years with the local police department, Mark has the time to indulge in his hobby of building vehicles.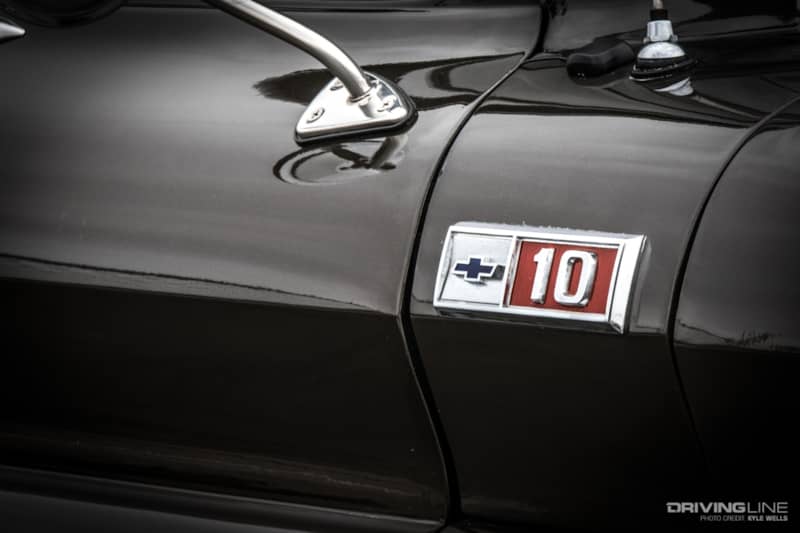 We came across Mark and his 1966 Chevy C10 Stepside at LS Fest West in Las Vegas, Nevada, last month, and he gave us the low-down on how the build came to be. The idea of putting his on twist on a truck his father had once owned was enough for Mark to drive to Peoria, Arizona, to pick this truck up in the early stages of the project. Although it was in rough shape to begin with, Mark saw an opportunity to build a classic that would bring his childhood memories back to life.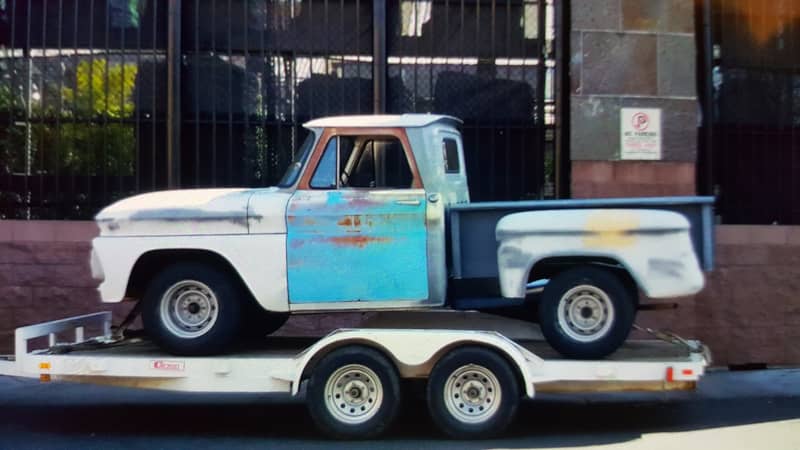 The amount of time Mark has committed to this project would surprise you. It took Mark less than one month to complete the build to this stage, leaving only minor interior work to be done later. His 1,600-square-foot shop at home allowed him to do just about everything on the build on his own, with the exception of the exhaust work and window tint.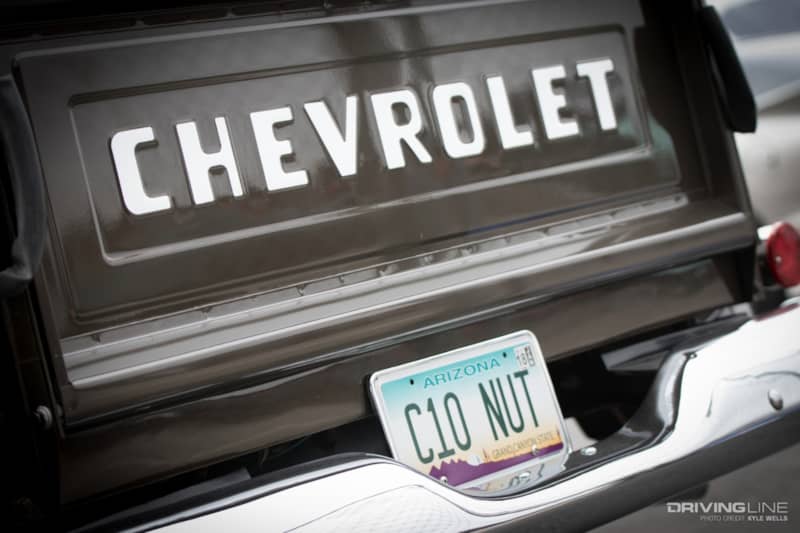 The truck actually drove out of the exhaust shop under power of its new LS heart just two weeks after Mark starting tearing the truck down. The original 292 V8 and Powerglide transmission were taken out of the '66, and replaced with a modern 5.3L engine and 4L60E transmission from a 2004 Chevy Tahoe. The LS platform not only makes the swap easy, but it lends itself to many aftermarket parts on the market. Mark used the factory computer and wiring from the Tahoe, paired to a Dakota Digital HDX gauge cluster for a clean and functional finish.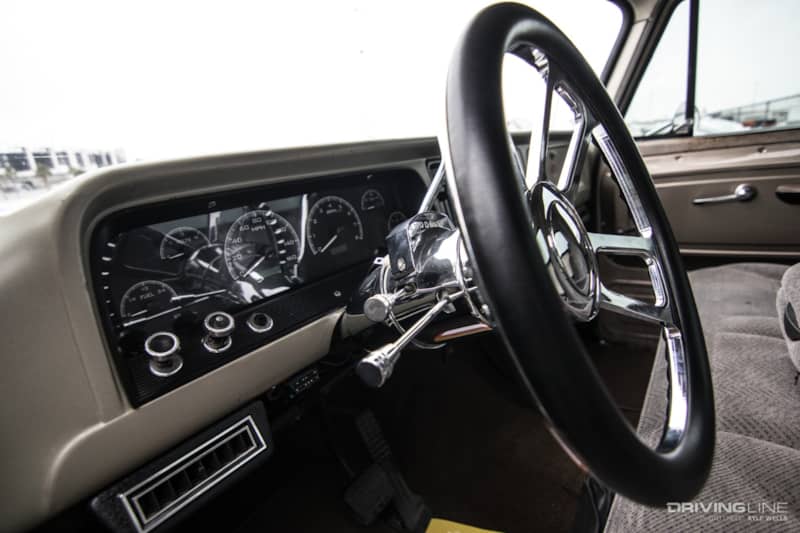 The rest of the drivetrain consists of a four-wheel disc brake conversion, the factory 12-bolt rear axle and new axle shafts with a 5-lug pattern. An Old Air Products AC system keeps the cabin cool during the Arizona summer months. Mark used some Oak wood from Home Depot for the bed, with stain and finish to give it the final look.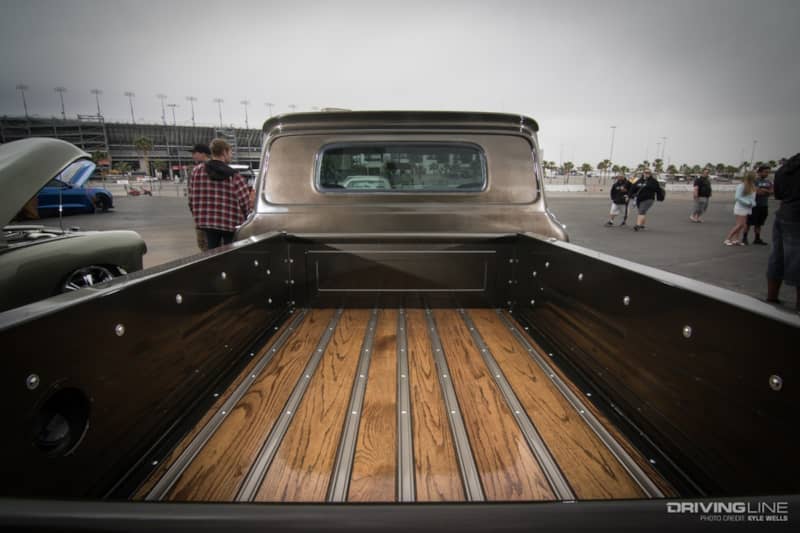 Mark has a set of Nitto NT555s on the '66 C10, but he runs Nittos on just about everything he builds.
"I like the tread design and the ride quality I get from them," Mark explained. "They're just a nice product."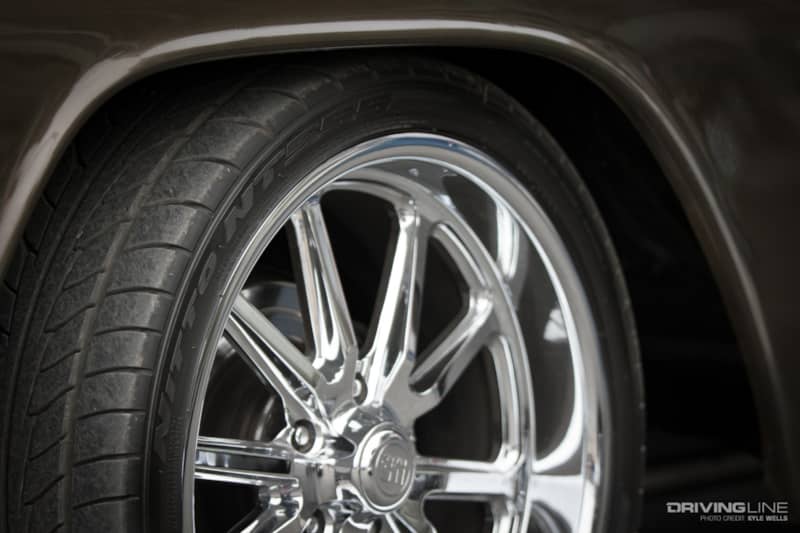 Beyond Mark's 1966 C10, he currently has two other projects coming up. He's working on a 1963 C10 short bed fleetside and a 1965 C10 short bed, both on the 5.3L and 4L60E platform. Like all of his builds, Mark does a ground-up, frame-off restoration. He does all the fabrication, bodywork, paint and finishing work himself.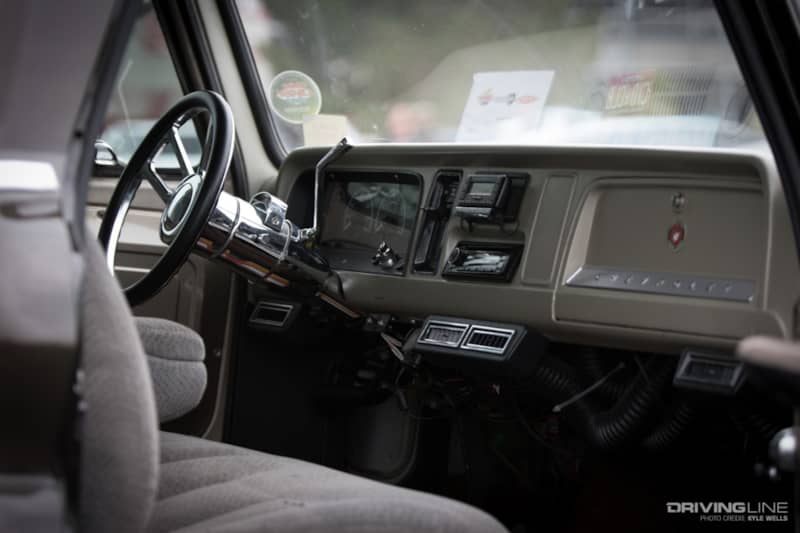 Mark wanted the exterior to be a more modern version of the truck his father owned. With the same brown paint and body style, he aimed to bring a restomod look to the '66.
"When my father came down to visit from Oregon, I took him for a ride in the tribute truck and it was all smiles from ear to ear," he mentioned. When asked if he built the truck for his dad to own, Mark replied with a chuckle, "Ya know, I like my dad a lot, but I'm not giving him this truck!"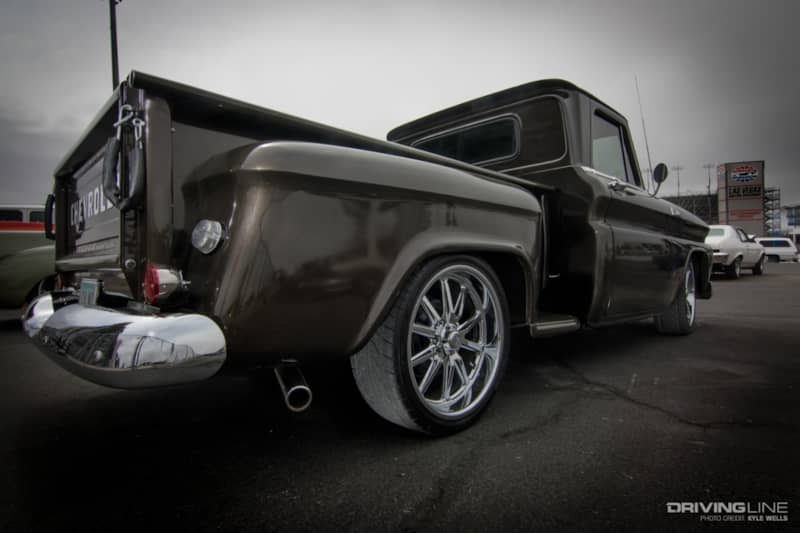 The tribute truck is one that Mark has already put over 15,000 miles on, and we look forward to seeing it at more shows in the future.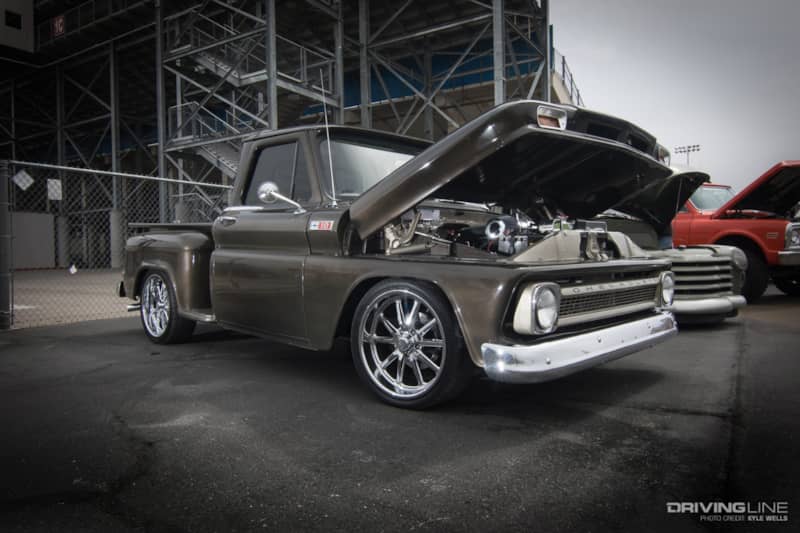 Catch more of Mark's work on his Instagram page.