After 'Wheeling: What We Fixed Post EJS
Have you ever come back from an amazing off-road trip only to find that you have a collection of photos of other people wheeling, but none of you? Well, now you have a little bit of insight of what it's like to be an automotive journalist. For well over a decade, we've attended the annual Easter Jeep Safari in Moab, Utah. It's a tradition that we love. It's also one that has allowed us to gain thousands of amazing photos and wheeling experiences over the years.
While spending a week in Moab is nothing short of spectacular, it's still a work week for us. Sure, we sneak off and hit a few trails for fun when we can. But, for the most part, we are there to document others battling the red rock terrain. This year, we used our '13 Jeep Wrangler Unlimited Rubicon as a support rig of sorts. You've likely seen us build it over the years and we even showed you how we prepped it (read here) before we set off on our 5,000-mile-plus adventure.
In this article, we're taking you behind the scenes to show you how our JK fared and what still needs a bit of mending.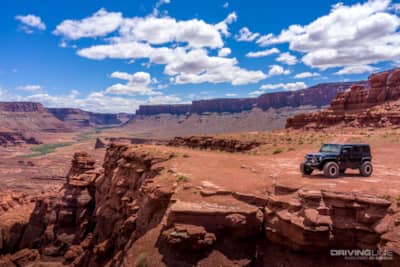 Hell's Yeah! 
Despite spending more time off the road than on, we got very little coverage of our trusty steed. The focus was rather the vehicles there and amazing backdrop that is uniquely Moab. The trail we hit the most in our free time was Hell's Revenge. From the hot tubs to the Escalator obstacle, it's easy to find some cool action to film. Don't worry, you'll be seeing more of that coming soon.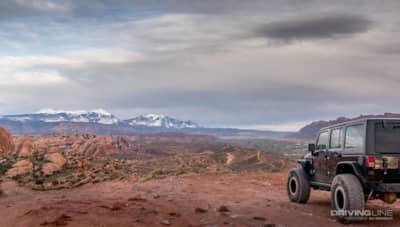 We Broke It
The biggest mechanical issue we faced was taken just after this photo. We managed to snap off a rear brake line on the driver's side. We surmise the cause was a bent rear sway bar, which may have been the result of us driving a bit fast down the trail in two-wheel drive.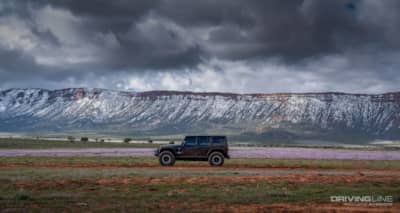 Quick Fix
Thankfully, we always carry a spare brake line. A fun fact for JK wheelers is that you can use an aftermarket front brake line in the rear in a pinch. It's a little longer than what's needed, but works fine. We pulled the bent rear sway bar off and didn't have an issue the rest of the week.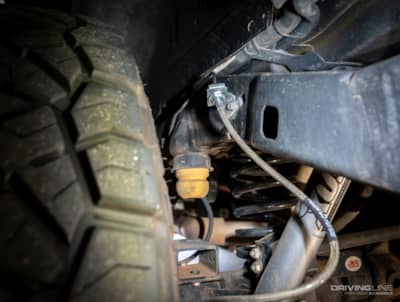 Grappling Miles 
Given we were hitting two trails a day on average, we kept our 37x12.50 Nitto Ridge Grapplers in the single digits all week long. Despite gaining some fresh rock rash on our KMC beadlocks rings, we never had to pull the spare from the back of the Jeep. Overall, we continue to be impressed with how well the hybrid AT/MT tire grips off-road.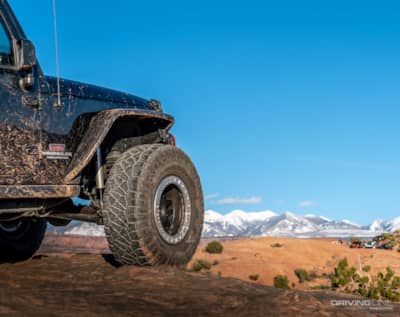 A Long Two Weeks
A total of 5,466 miles were logged in just under two weeks' time. Impressive (to us at least) is the fact we still managed a little over 15 mpg (the estimator in the dash reads a touch higher than hand calculated). Thanks to a set of 5.13 Nitro gears, we were able to maintain overdrive and powered down the highway with relative ease. Though 15 mpg isn't wildly impressive, for a shoebox on 37s (loaded down with gear), we were happy.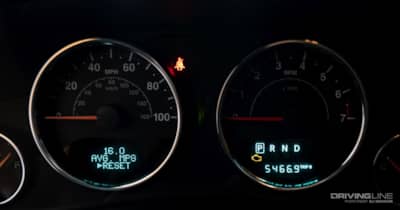 Stock Rocks
We typically try and keep an extra air filter with us for Moab as it can get incredibly dusty on the trail. This year however, we forgot to swap a fresh one in before the Jeep started the long drive home. Thankfully, the dust wasn't terrible and the OE air box did an excellent job at filtering the incoming air.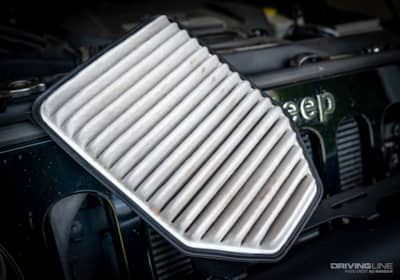 Red Line Oil
A week of wheeling and cross-country driving meant we needed an oil change post adventure. We're using Red Line's full synthetic Professional-Series oil. It's a premium oil that's OEM-certified and offers great low-temp flow for cold-start mornings. Since we're gearing up for a hot summer of trail rides, road trips and beach wheeling, we opted for a 5W-30, which is designed to withstand extreme engine temps. An added bonus of moving to a 5W-30 (from 5W-20) is that the engine is noticeably quieter.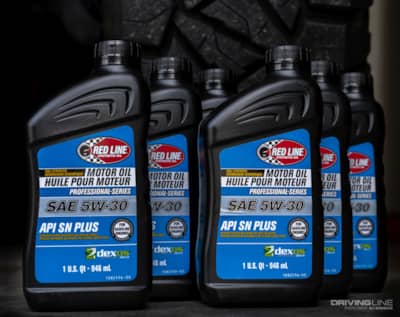 The Diff
As we were rounding out our last trail day, we kept having our rear locker light sporadically come on while driving down the highway. We pulled the cover to investigate and didn't see anything amiss. We also cleaned the two locker plugs going to the diff and are keeping an eye on it at the moment,. We think one of them may not have been fully seated. Thankfully, we also found that our Nitro 5.13 gears are holding a great gear mesh pattern.
Covered
Since we popped the cover, we needed to change the fluid in the diff as well. Here, we're running a full synthetic 75W-90 from Red Line. We've had good luck with synthetic oil inside of our Rubicon's diffs over the years, so we usually revert back to it. We typically change our diff fluid around once a year, which also helps us keep an eye on our differentials internals.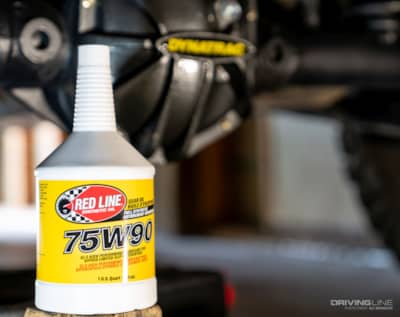 Even Wear 
We've logged thousands of miles on these Ridge Grapplers and have done a decent job at keeping them aired correctly and rotated. Couple this with a proper alignment from our friends at Low Range 4x4 and we've avoided any cupping issues or uneven wear. This is how the front tread looks post Moab. We're probably due for a rotation, but we were ecstatic to see how well they are holding up. The noise levels remain very low and handling remains superb on-road.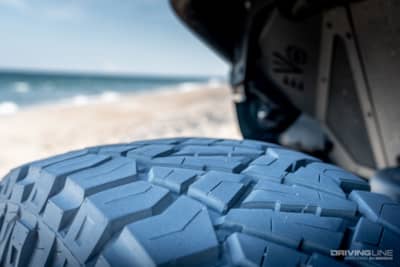 Shocking Travel
One area we definitely found we need to upgrade is our shocks. As we've added armor, larger tires and a Dynatrac ProRock 44 under the front end, we've found the valving is now a touch on the light side. This is causing us to blow through our travel on the trail. We like our low 2.5-inch JKS lift height, so we're thinking a shock upgrade or valving change will be the ticket.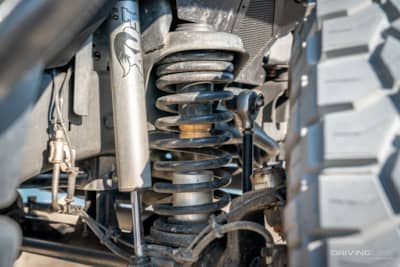 Good Times, Great Jeep
While we do have an assortment of upgrades, our JK is a very mild build by nearly any standards. Though we could tow it to the trail, we enjoy the fact that we can hop behind the wheel, drive to Moab, wheel for the week and drive back with little to no problems. We've owned YJs TJs and even LJs over the years and none have been as comfortable and easy to drive as our JK.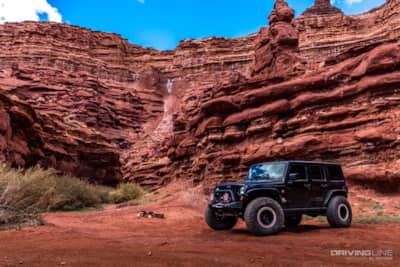 Need more JK adventures in your life? Check out this group that tackled Alaska!