Against the Norm: This Lexus GS430 Isn't Your Average VIP Build
The U.S. VIP-style scene has experienced quite a boom in popularity the past few years. As these once-pricey Japanese luxury vehicles become more affordable to enthusiasts, the more Japanese-inspired VIP, or Bippu, builds spawn from households nationwide. This tuning style that was once thought to only be attainable by the Japanese with a sizable income or "other methods" of acquiring funds is now very open to interpretation in North America.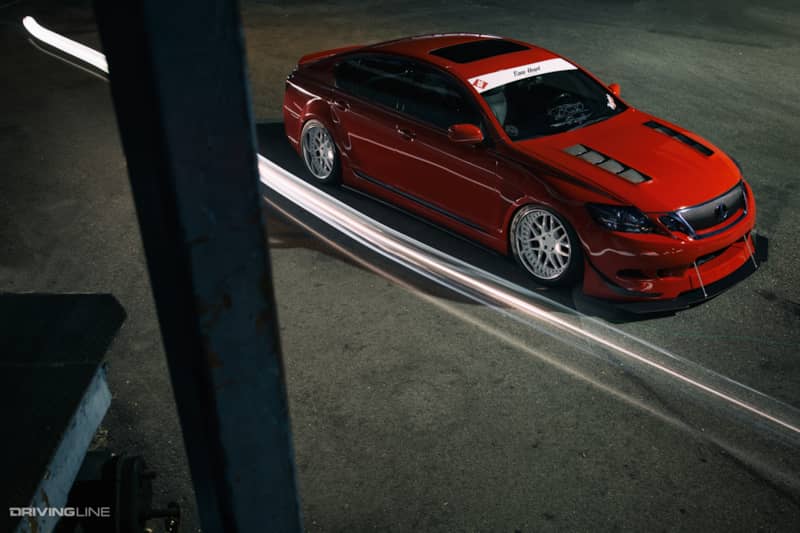 As with every popular tuning style, the more people see it, the more they want to be different while still staying relatively within the confines of that particular theme. Those who are daring enough to change things up come up with their own ways to reinterpret popular style to make it all their own.
If this seems a little confusing to you, think of the Honda community and how it has shifted through the years. In the beginning, enthusiasts sought inspiration from Japan and built what they thought was their iteration of what they believed to be all things "JDM." As people got better with building Hondas into mirror images of their Japanese counterparts, others began to alter the rules. Methodologies changed and evolved into something completely new.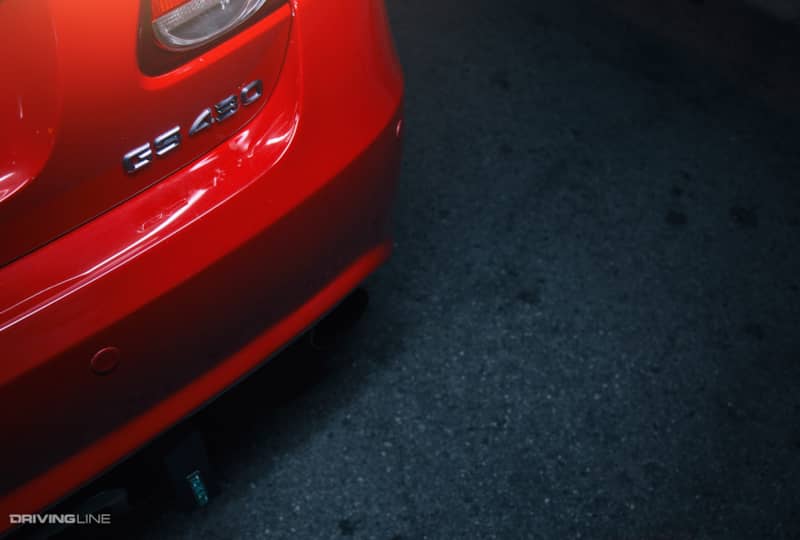 The Insta-Famous Lexus GS430
Modifying Japanese luxury vehicles in North America are now going through a similar evolution—albeit at a much slower rate. If you asked Daniel "Yogi" Kruthanooch about his 2006 Lexus GS430, he'd never tell you that it was "VIP" or anything related to that style, but at its core, his Lexus carries many elements of Bippu culture. He's always been the type to think a little bit outside of conventional norms, so his GS is an expression of just that.
The Beginning
When Yogi first acquired the car a few years ago, things started off on a relatively normal path:
He scored a T&E Vertex Digna body kit, ditched the stock suspension for a full airbag setup and eventually even vinyl-wrapped his GS in a matte-gray finish. The only thing that really set it apart from other vehicles of the same chassis designation was that he chose to run a concave, non-three-piece modular wheel. He considered it his "thing" that no one else really did. Yogi took his car to events, got settled into the car-show circuit and eventually got bored of being like every other big-body Lexus.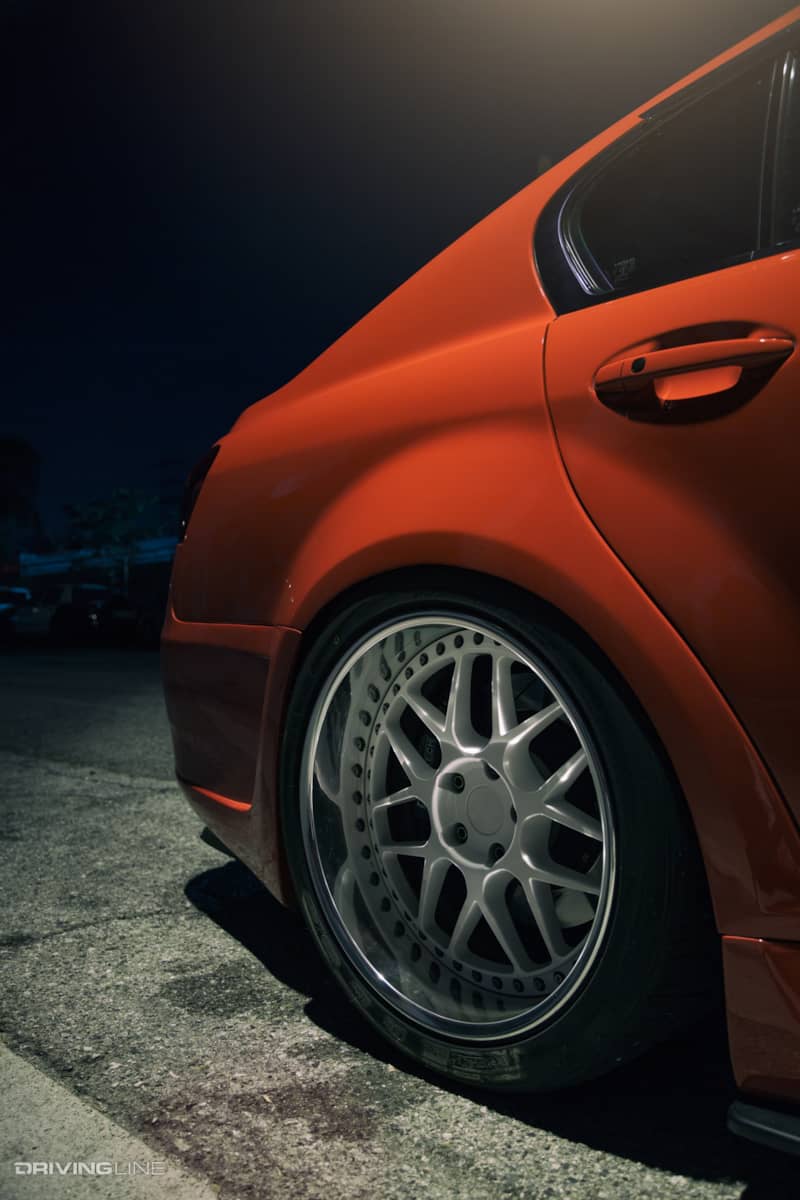 The Vision
"I started doing some research online and became inspired by a lot of sporty 'GT-style' sedans in Japan," Yogi says.
"I wanted to try to emulate that look here in the U.S. It seemed intriguing to try to turn a luxury vehicle into something sporty, and most of all, it would go against anything that anyone would consider traditional 'VIP-style.' I contacted my friend, Judson Bryan, a graphic designer, and threw some ideas at him to see if he could put it on paper. When he came back with a digital rendering, I was shocked—it was everything I envisioned. I was in love."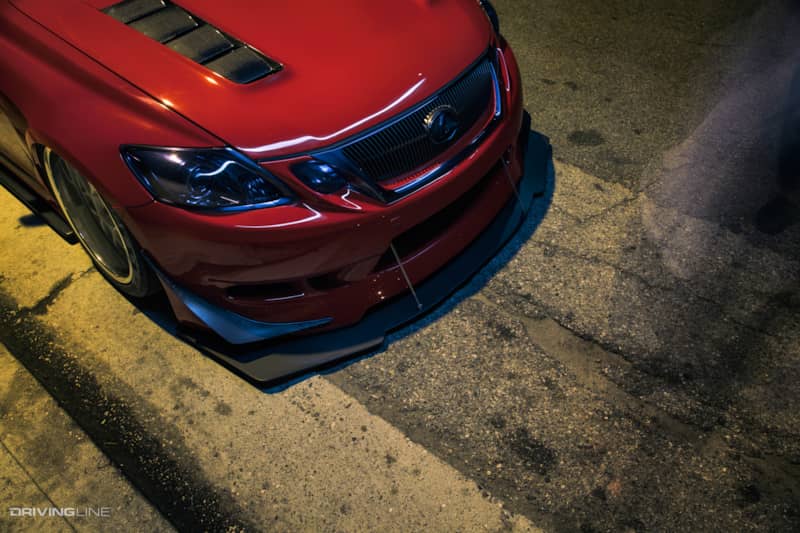 The Mission
With the vision in place, Yogi's next mission was to find a shop that could turn that two-dimensional rendering into a reality. Two brothers from an auto-body shop in Buena Park, California, came to mind, and they were up for the task. Long and Jim Le from Buddha Concept Designs looked at the rendering and simply asked, "Are you sure?" with quiet confidence and began tearing the car apart.
For the next five months, the brothers worked day and night on the GS430. Widened and vented front fenders were created, along with reshaped/widened rear quarter-panels. These body panels helped give the Lexus a much more stout, aggressive appeal and the original Vertex Digna kit already on the GS was customized to follow the new bodylines. Giving it the true "GT" feel was a handcrafted front splitter by Long Le and out back was a massive APR GT rear spoiler. The gray seemed all too tame for the widened GS430, so the entire exterior was re-sprayed in a bright-red hue. Yogi also decided to add bright-red Bride racing seats to add to the GT theme.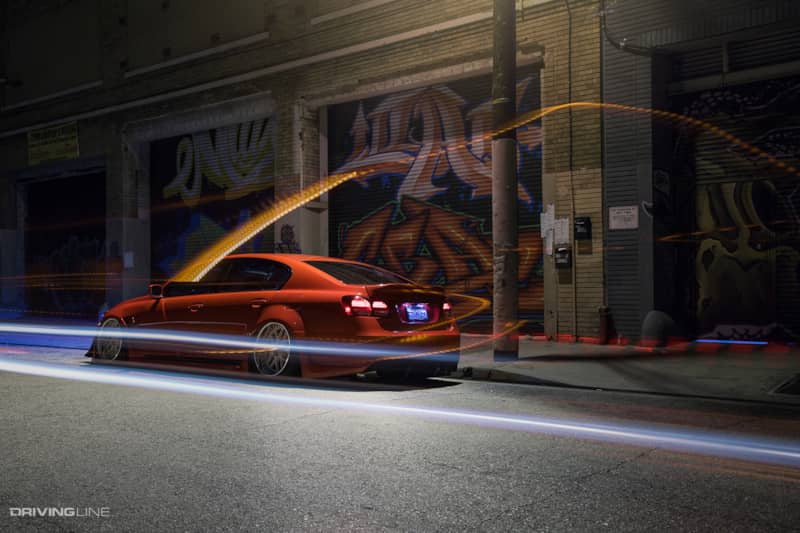 The Creation
Yogi's one-off creation made its triumphant debut at the 2015 SEMA Show in Las Vegas to much acclaim. Several of his friends had even leaked photos of the finished car in the days prior to SEMA on various social-media outlets. Unbeknownst to him, his build was an internet sensation and people all over the world were praising his unique venture into what is considered now to be the "GT VIP" era.
"Originally, I thought I would get a bunch of negative comments about the car," Yogi recalls, "but the majority of it was overwhelmingly positive. It was almost too good to be true, to be honest with you."
Some time after the unveiling, Yogi began changing things on his GS430, possibly hinting at its next big makeover. The massive GT wing is now gone and replacing it is a much more subdued, sleek, "GaMu" spoiler from Japanese VIP company Mode Parfume. The Bride seats that gave the interior its sporty demeanor have also been removed. Comfort can't be beat, and for Yogi, the seats were just beginning to be more of a burden on long drives to various shows all over. Where he's headed to next with this GT-styled Lexus remains to be seen, but we certainly have our eyes peeled with anticipation.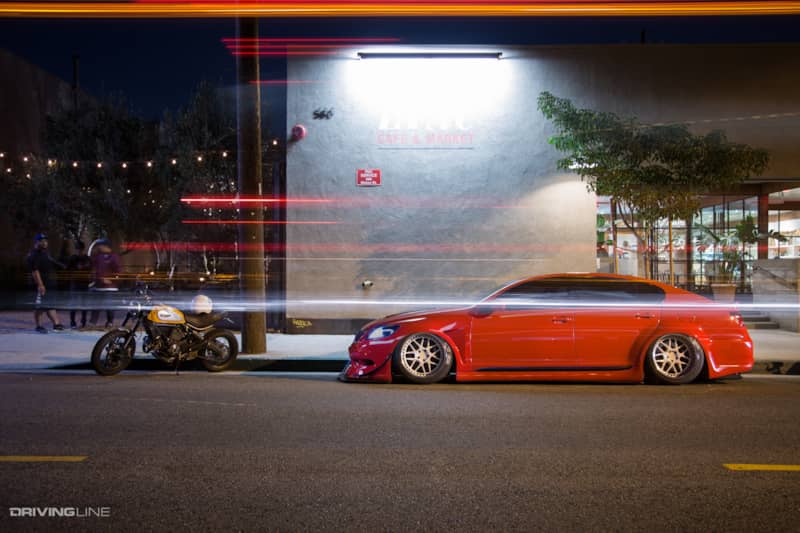 TUNING MENU
2006 Lexus GS430
Daniel "Yogi" Kruthanooch
La Habra, CA
Engine GReddy Evo3 axle-back exhaust; Megan Racing mid-pipe; Injen air intake
Footwork & Chassis Airrex digital air suspension system; Megan Racing traction arms, toe arms, lower control arms; SPC camber arms
Brakes Stoptech front/rear big brake kit
Wheels & Tires 19x10.5 -1 (front), 19x10.5 -12 (rear) Leon Hardiritt Gemut; 275/35-18 Nitto Invo; Project KICS lug nuts
Exterior Custom sheetmetal widebody, custom front splitter, rear diffuser by Buddha Concept Designs; Modified Vertex Digna aero kit; Outcast Garage splitters; Mode Parfume GaMu rear spoiler; Seibon TS-II hood; JDM window visors
Thanks to: Phaze2 Los Angeles and Osaka Family; Long and Jim of Buddha Concept Design for all their amazing work; Mark Arcenal of Fatlace; Yasu at Exceed Japan; Mode Parfume; Marshall Lum at AirRex Digital Suspensions; Jim Wang at Weds Wheels NA/FootWork International; Dat Nguyen at Vertex USA; Harry and Howard at Nitto Tire; Paul & Nelson at Megan Racing USA; Judson Bryan of Top Suicide; Joey Lee at stickydiljoe.com; Robert and Yuri at Ignition Marketing Group; Chuck at Showstoppers USA; Freddie, Kevin & Elroy at AutoFashion USA; Meguires; James and crew at Fender Defender; Outkast Garage; and my girlfriend, Kathrina, for all her love and support.
(Photos: Bernooo)