An Ecoboosted Pantera You'll Go Bananas For
Admittedly, the De Tomaso Pantera isn't for everyone. It takes a certain amount of gusto to get behind the wheel of these "American" supercars of the '70s with their angled looks and mid-engine manners. But when you really stop and look at them, their style has aged well. More than well… you might even call it sexy. Not only that, but Panteras are quirky enough to be both interesting and affordable. So it isn't a surprise that someone like Richard Rawlings from Fast N' Loud's Gas Monkey Garage has been able to flip a lot of them. However, this particular 1972 Pantera came into Gas Monkey Garage, and the team decided to give it the full monkey treatment!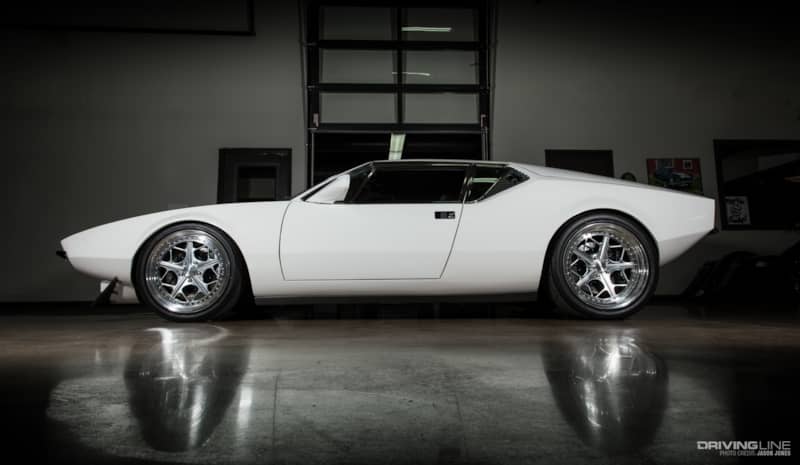 Choosing the 3.5L Ecoboost for the engine swap
Fixing the body and building the Cleveland engine would make a nice driver out of it; but why make something so unique merely fit in?
"If there's one guy who appreciates quality and strange, it's me. I like weird," said head mechanic and fabricator Aaron Kaufman. "But not weird for weird's sake; rather, weird to change how things are done and set a precedent." So they passed the logical modern engine swap of a Coyote for the other Ford powerhouse, the Ecoboost.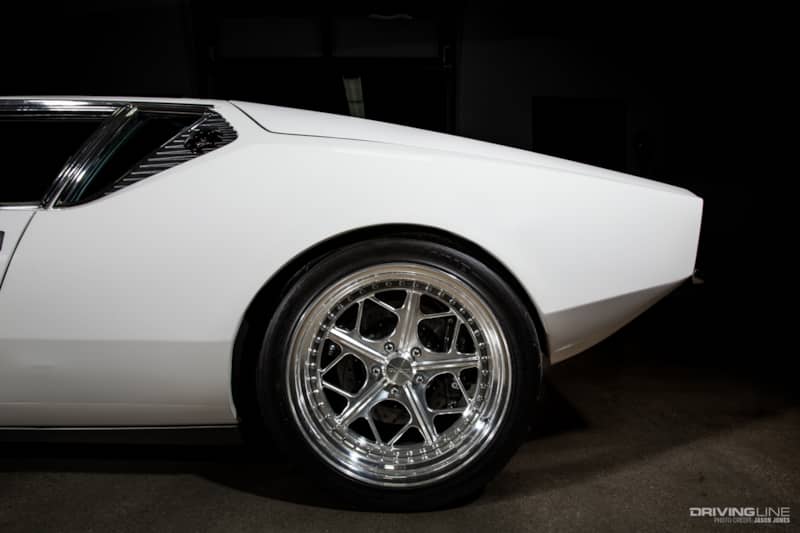 Traditional hotrodders have been slow to adopt turbos, though they're starting to be seen much more often in the past few years. And while the Ecoboost is wildly successful in Ford's modern production cars, with over 1 million Ecoboost-engined cars selling each year and Ecoboost F-150s sales reaching 1 million in 2016, we're still not seeing them used for a swap in car builds. The power, economy and serviceability of the Ecoboost, along with its rarity in swaps, made it the engine of choice for this Gas Monkey project.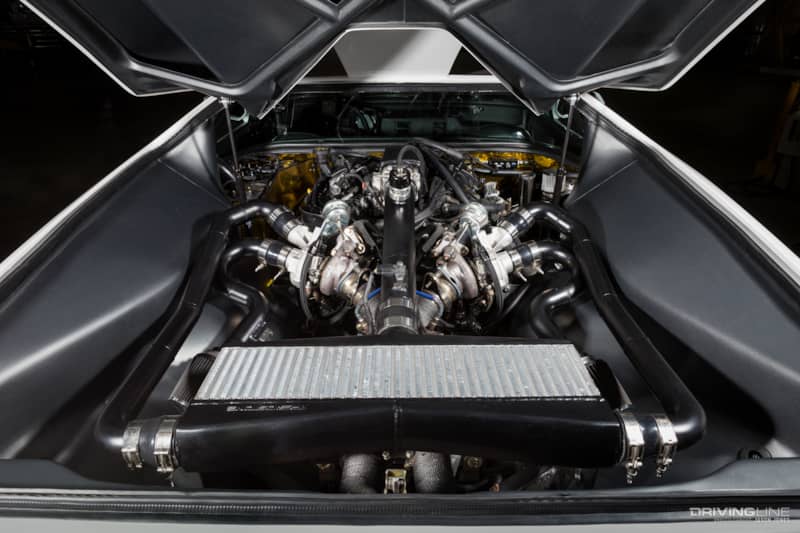 Working the Ecoboost into the Pantera
Doing something so unprecedented, though, doesn't come easy.
"Packaging was a concern," Kaufman stated. "We started with a 3.5L Ecoboost from a 2013 F-150. The thing is, the motor fit in the Pantera just fine, but everything else on it didn't. So we began. Obviously the intake didn't work so we had to make an intake from scratch. There is no aftermarket support for the Ecoboost, because people aren't swapping them so there's no need for parts."
With aesthetics in mind for how that mid-engined Ecoboost would look through the rear-window, Aaron and team began re-arranging, re-engineering and working with a number of their specialty partners.
"I wanted to open the trunk and see where the power was coming from," Kaufman said. "I wanted to see the turbos, so we had to move them back." To do that, Kaufman crafted custom headers.
"The turbo's inlet is about the size of a quarter, which absolutely blew my mind initially," Kaufman recalled. "From the factory they come with exhaust manifolds that have no separate runners, it's really just a full-length tube. We removed that and put full-length headers on it."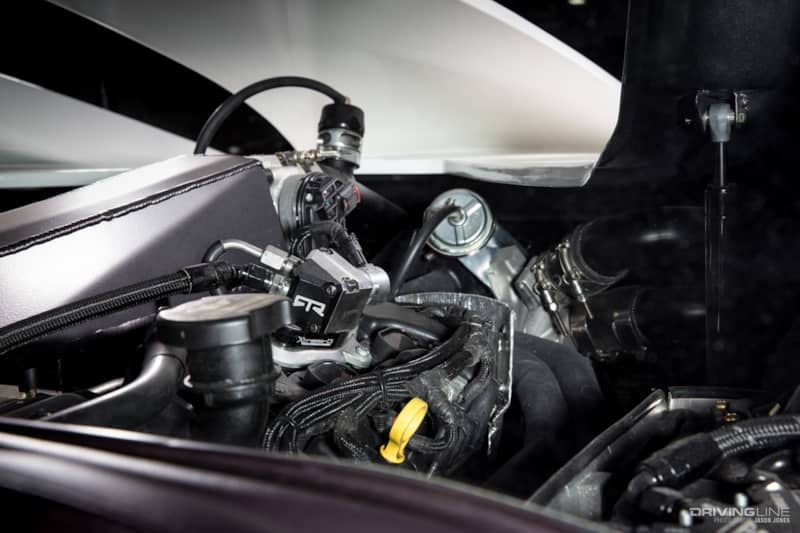 To get everything else in its place a custom intake was also fabricated, a specialty oil pump and RTR fuel pump were used, modified serpentine system and, of course, the way the motor mounts is modified. While listing all these custom pieces off, Kaufman added:
"Not to mention QuickTime built the bellhousing, it's the only one that connects a ZF transaxle to an Ecoboost. QuickTime is always there for us; every time I want to connect something really strange to something else really strange, they're always there. We've got great companies that back us up and build components that would take us much longer to build ourselves."
Tuning in the Ecoboost
If you happen to watch "Fast N' Loud," you'll know they had a motor failure initially before re-ringing it and calling in Adam Browne at Revolution Auto, the world's foremost Ecoboost tuner, who tunes all of Vaughn Gittin Jr.'s cars as well. Adam worked with David Griffin from SCT to get the software and tune needed for the Pantera's Ecoboost. Together they worked out 500 ft-lbs of torque and 475 at the wheels.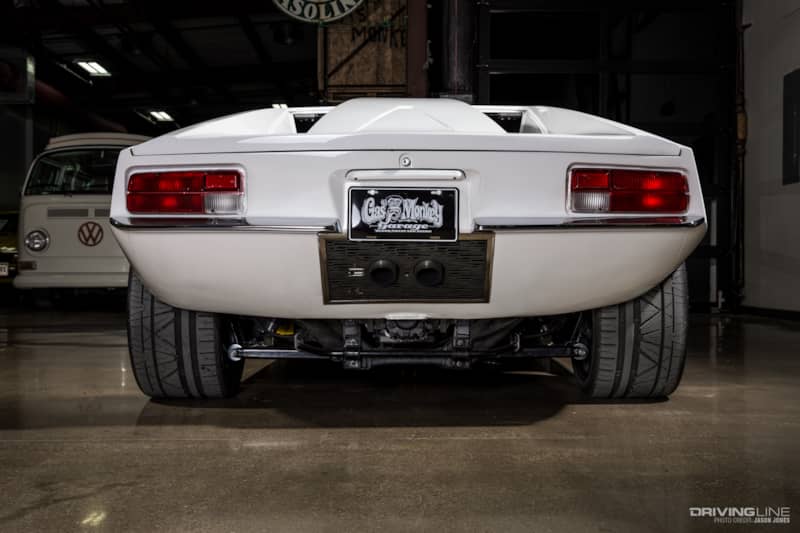 Aside from the tighter rings creating a better seal for the boost, the motor is completely stock. The twin turbos are Borg Warner from Full Race with a modified compressor wheel and stock exhaust turbine.
"Full Race claims 170 horsepower over stock, and we were able to get there," Kaufman said. "It could be our horsepower gains are all turbo, or a complement of the packaging — fuel system, headers and intake — so who really knows. But all we do know is we hit the number; we don't know exactly how yet, and the sad part is we never really will without time to dissect it and understand."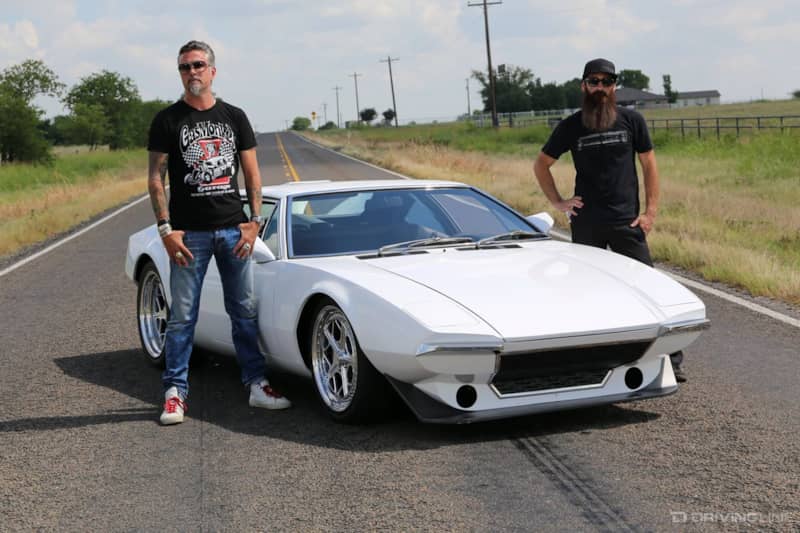 Photo courtesy of Gas Monkey Garage
Enjoying the ride in the finished Ecoboost Pantera
"The car is incredibly drivable, incredibly fast and super safe," Kaufman said with excitement. "Every goal that we wanted to hit, we were able to accomplish with flying colors on the Pantera. This is just one more feather in the hat. We'll take it and then we'll raise the bar again, especially in boost. I don't know that we'll stay in small displacement, but we definitely enjoy building cars with boost."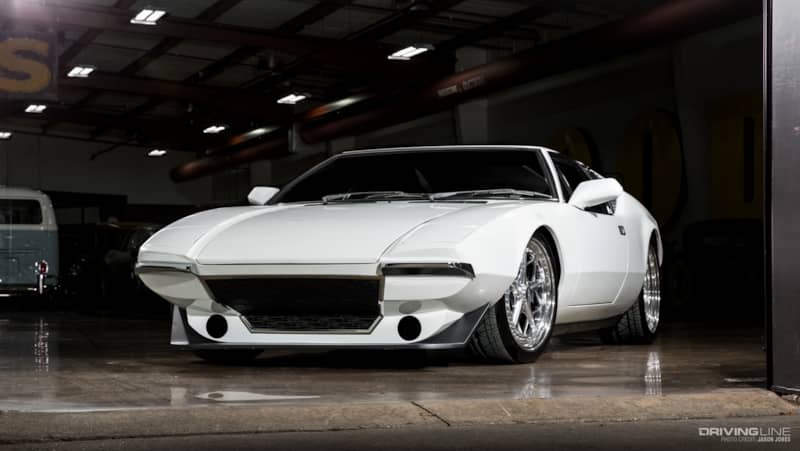 Of course, there's more to this build then one smokin' hot engine. The sheetmetal remains stock, while custom-fabricated rocker extensions, front splitter, decklid and front/rear grilles were added. RideTech coilovers help make its just-right stance possible. Keeping the driver in style are custom factory re-done leather upholstery with Alcantara inserts, leather-wrapped dash, MOMO steering wheel and Speed Hut gauges.
"All of these companies have come together to help on this build. We're familiar with their products, so we know what we can do with them, and we put them together in the right package in the Pantera," Kaufman said. "We've got some RTR components and Vaughn Gittin's company has been a big help, so has SCT, and obviously Nitto — those Invos are how we transfer all that power to the ground — and Rotiform Wheels and Wilwood brakes as well."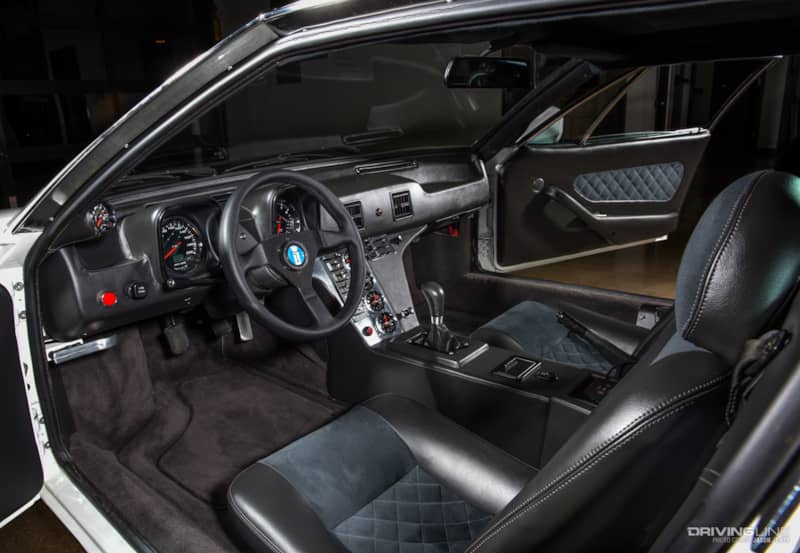 "I learned more in this Pantera build, about the Ecoboost, about tuning, about boost, about areas of building cars that I hadn't worked in before, as I had for the 10 to 12 cars previously," Aaron stated. "Every day I try to plan the cars we build at Gas Monkey Garage based around a challenge — something I don't know or have only read about, dabbled in or helped with — so we dove in, I got eyeball deep and dealt with it. I think the entire crew from top to bottom loves the car and is happy about what we accomplished."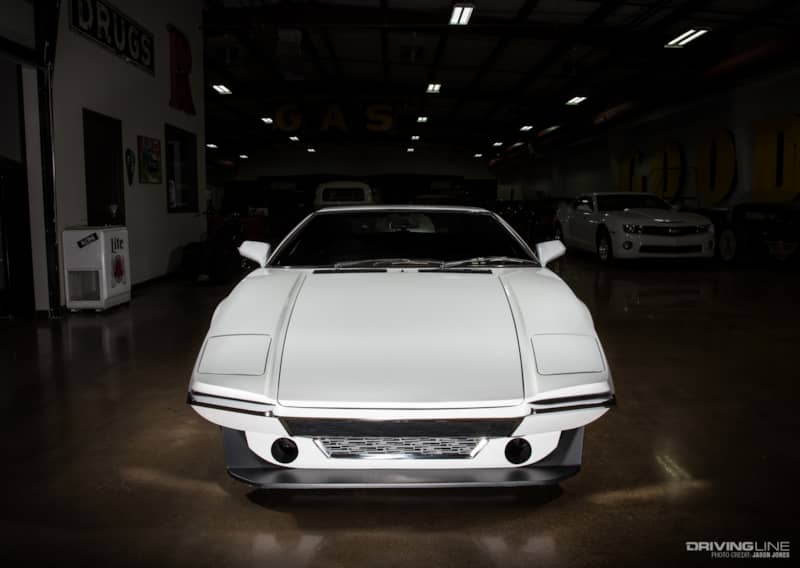 Battling through a build and coming out on top, with such stellar results — this is one sexy car after all.
Details
| | |
| --- | --- |
| YEAR/MAKE | 1972 De Tomaso Pantera |
| BUILT BY | Gas Monkey Garage for Fast N' Loud by Aaron Kaufman, Jason Aker, Charles Cimino, Jeremy Cheatha, Jeremy Webster, Mike Coy, Keenon Hons and Jonathan Mansour |
| ENGINE | Ford 3.5 L Ecoboost from 2013 F-150 |
| AIRFLOW | Twin Borg Warner turbos from Full Race with modified compressor wheel with custom-fabricated intake manifold |
| EXHAUST SYSTEM | Custom-fabricated long-tube headers |
| DRIVELINE | Ford Racing Control Pack wiring harness, tuning by Adam at Revolution Automotive, Custom Quick Time bell housing, ZF transmission and transaxle, Hays clutch, SACC Restoration Billet shifter assembly and CV Axle Conversion, RTR Racing Hi-Flow Direct Injection Fuel Pummp, Custom fuel cell with Aeromotive dual-Phantom 340 pumps, 4.22:1 gears |
| SUSPENSION | Ride Tech Coilovers front and rear, Wilwood Cross-Drilled/Slotted 14" Rotor with 6-Piston Calipers |
| WHEELS | Rotiform LGB 19x10 and 18x8 billet aluminum wheels |
| TIRES | Nitto INVO 285/35/19 and 225/40/18 tires |
| BODY | Custom-fabricated rocker extensions, front splitter, decklid, front and rear grilles; factory re-done in leather with Alcantara inserts, MOMO steering wheel, Speed Hut gauges, modified dash wrapped in leather |