Gas Monkey Garage's LS-Swapped Porsche 996: Not Just a Redneck's Ride
"When you say 'LS-swapped Porsche,' everyone thinks some bastard redneck race car," says Aaron Kaufman of Fast N' Loud's Gas Monkey Garage in reference to their latest episode's Porsche 996 build. To be honest, that's exactly what we thought as we headed to Dallas to check out the car for ourselves. What we found may be a bit redneck, but only in the rip-roarin', out-to-have-a-good-time, very best sort of way.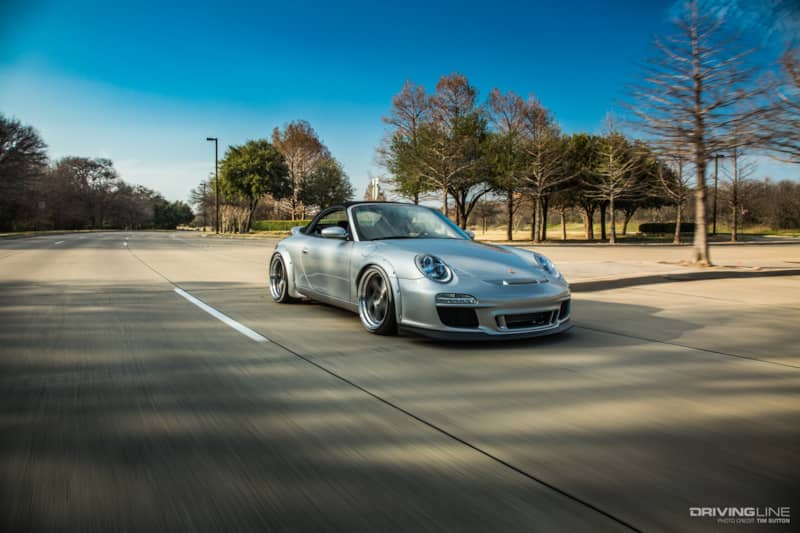 One of the things we love about Gas Monkey Garage is that they're always switching things up. One week they may be building an old pickup and the next this trackable-daily-driver Porsche 996. Whatever they're building, it's a combination of what Richard finds and what Aaron and the rest of the team thinks is cool.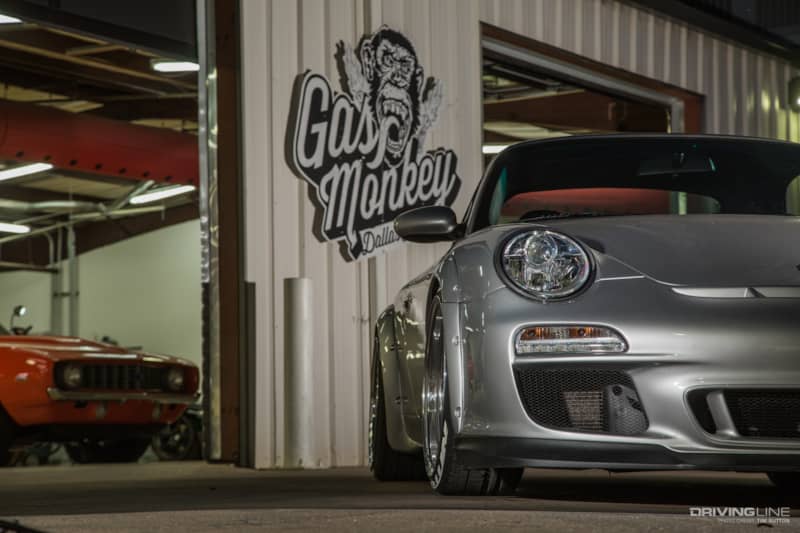 For this one, it was a combination of Aaron seeing an LS-swapped Porsche the year before and loving the idea of it, plus Richard finding this convertible 996 for a steal. Delete the high-cost Porsche motor and replace it with something you could build in the parking lot if you needed to, and you're left with a hopped up Porsche that should be easy to maintain and give you loads of fun on the road.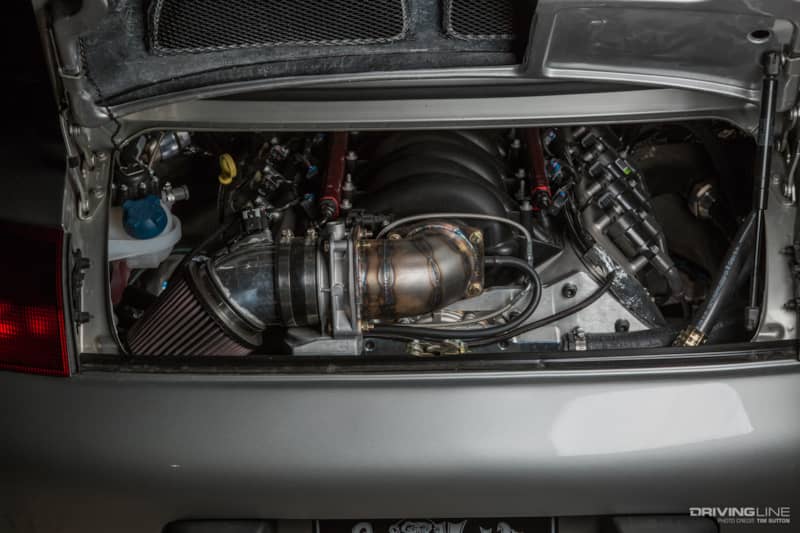 "We put a lot effort into making sure the serviceability and drivability came first," says Aaron. That meant modifying the JT Mode fender flares to work with the altered GT3 997 front nose in addition to making sure all of the custom bits seemed as stock as possible. The LS-swap utilized a kit from Renegade Hybrids, who've been tackling modified Porsches for 30 years now.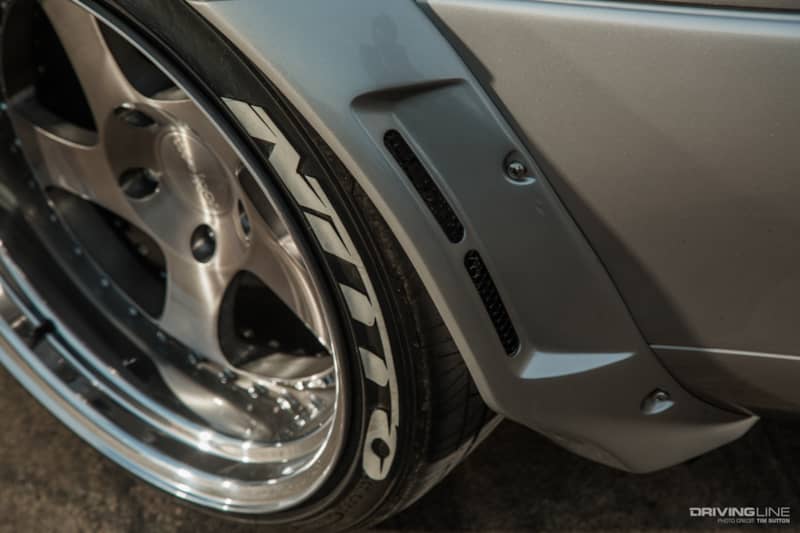 "As far as the widebody wheels, tires and stance – it's kind of a combination between stance stuff and Cup Car suspension. We wanted something that was very aggressive on the suspension to match a very aggressive powertrain," notes Aaron. "The car's corner balanced, set-up right. It drives somewhere between a track day car and an everyday driver."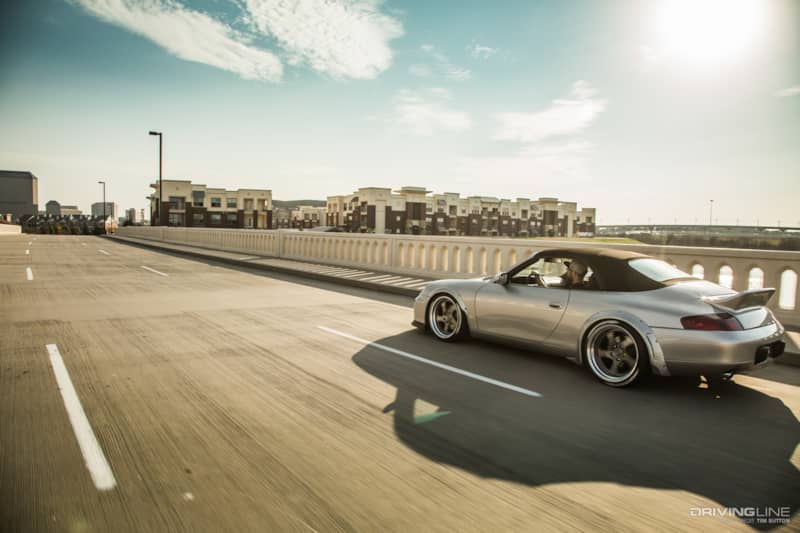 Speaking of driving it, Gas Monkey Marketing Director Jonathan (and stunt-double for Aaron) admits this Porsche might be the funnest car he's ever driven. And since he gets driving duties on all of the Gas Monkey builds, that's saying something. "The Ford GT is the GT... but since it's worth three times my house, you're just terrified the entire time driving it," he says. "This thing? It's just straight fun."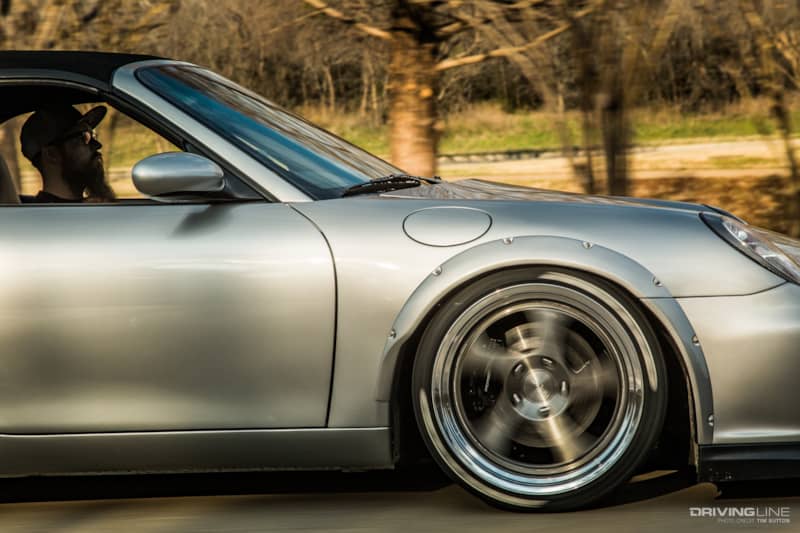 Much of that fun is delivered by a stock GM Performance LS3 engine with a hot cam, laying down 420 ft/lbs of torque to its Nitto Invos wrapped around aluminum 3-piece Rotiform wheels. The Cup Car-styled suspension components come from Elephant Racing added to by H&R Coilovers.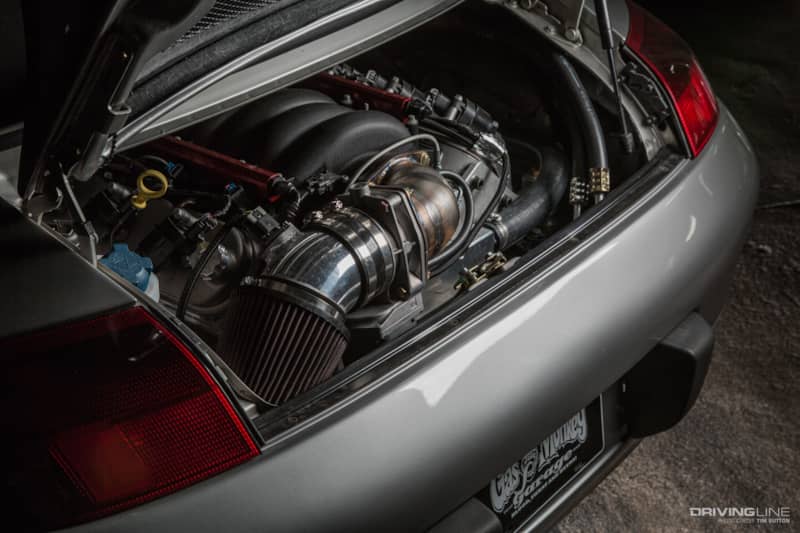 "I can't believe they're not all built this way," exclaims Aaron after testing it on the track next to Richard's 911 Turbo S. "Porsche builds an incredible car, but it's just beyond my price range, and I think it's beyond a lot of people's price range. Sure, you can own one, but when it starts to fall apart, the expense is quite high."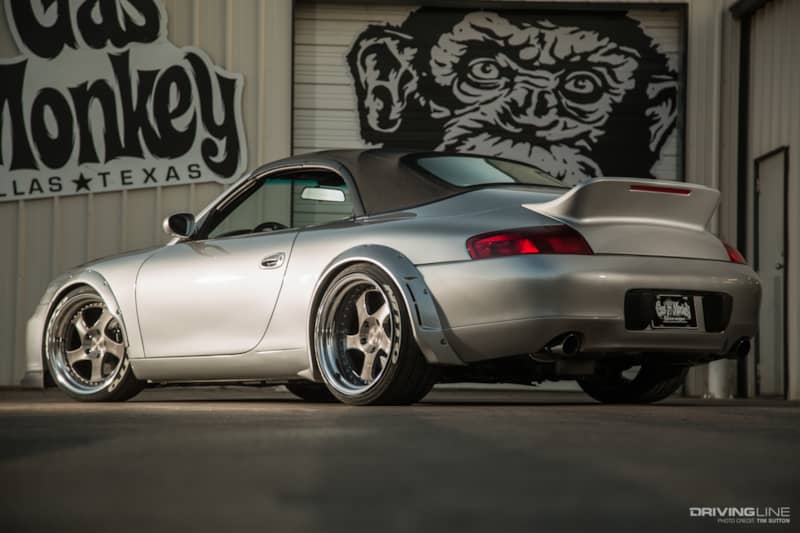 For the LS-swapped Porsche 996, "The balance of the car has only been affected in a positive way. It weighs less than a turbo car, we make more power than a turbo car." At the track, the difference of the LS-swapped 996 versus Richard's 911 Turbo S was just 6 mph at the speed trap. Taking into account that the Turbo S has a $200k price tag up against what Aaron estimates could be built at home for $40k, that's not too bad.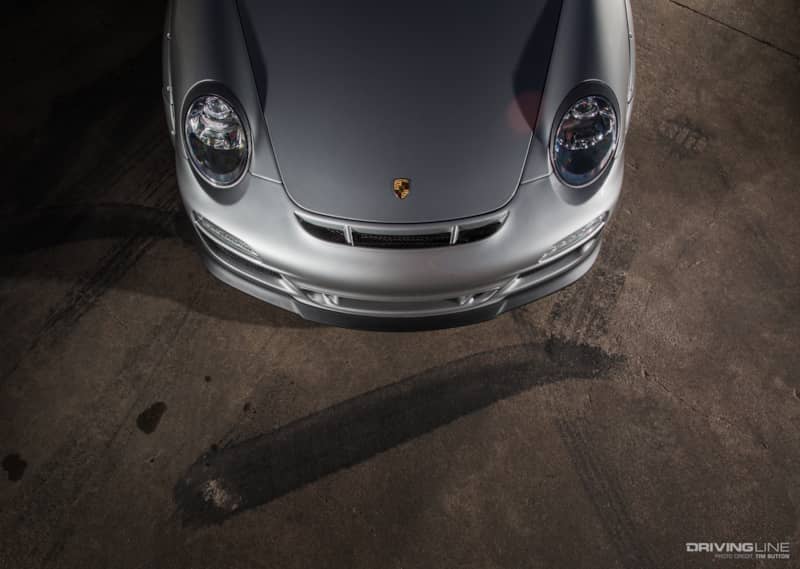 "Our little junkyard car is close," notes Aaron. In fact, he likes it so much he says he's planning on putting together a similar, hardtop version for himself. Could this be a replacement for his current racer-Falcon? Only time will tell...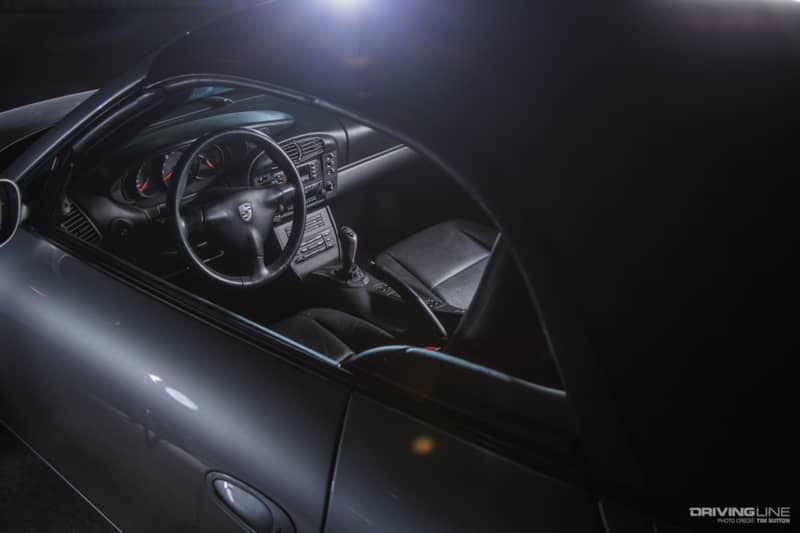 "People drive up and say, 'What's wrong with your car?! Is there a 'Vette following you?'," exclaims Aaron. "It's neat. It really is."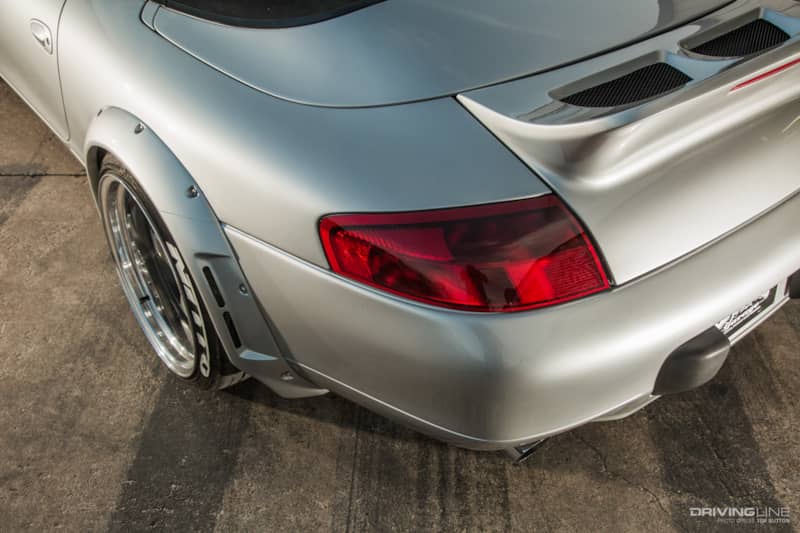 Photos by: Tim Sutton
VEHICLE SPECS
2000 Porsche 996
BUILT FOR: Gas Monkey Garage by Aaron Kaufman, Jason Aker, Charles Cimino, Jeremy Cheatham, Mike Coy and Keenon Hons
LOCATION: Dallas, TX
ENGINE: GM Performance LS3; stock internals with hydraulic roller cam (.525/.525 lift, 219°/228° duration)
POWER: 432 rwhp, 420 ft/lbs torque
TRANSMISSION: stock with B&M short throw shifter
SUSPENSION: Double Elephant Racing Components (front and rear), H&R Coilovers (front and rear)
WHEELS: Rotiform TMB (19x9", 19x11"), Nitto Invo tires (225-35-19, 275-30-19)
BODY: JT Mode fender flares and deck lid, 997 GT3 front end conversion, factory silver paint
SPONSORS: GM Performance/ Scoggin Dickey Chevrolet, H&R Coilovers, Rotiform Wheels, JT Mode