Bang for the Buck Vette: A Quick C5 Z06 Buyers Guide
Whether you are looking for something brand new off a dealer lot or a vintage machine to put in your garage, the last couple of years have been tough on prospective car buyers.
Cars that used to be heavily discounted brand new are now being sold with heavy markups, and older cars that used to be cheap and attainable are now being grabbed up by collectors and speculators looking for the next big thing.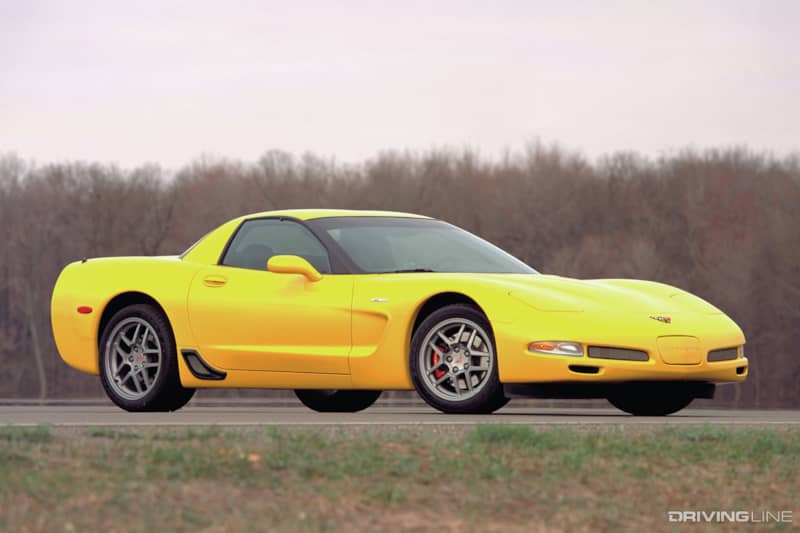 But even with that said, there are still some bonafide enthusiast bargains out there—and when it comes to pure performance and fun to dollar ratio, the C5 Corvette Z06 remains at the top of the heap.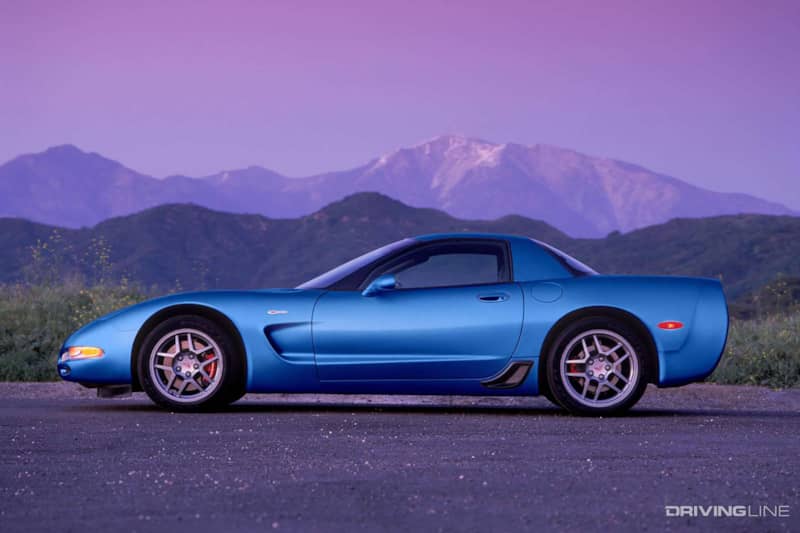 If you are considering purchasing one of these Corvettes, or just like the idea of a cool car without the hype and inflated price, here's some insight and info on the C5 Z06.
Great Performance—Even for Today
Looking back on so many cars from the '90s and 2000s, they might be fun and cool but their performance often pales in comparison to a modern performance car.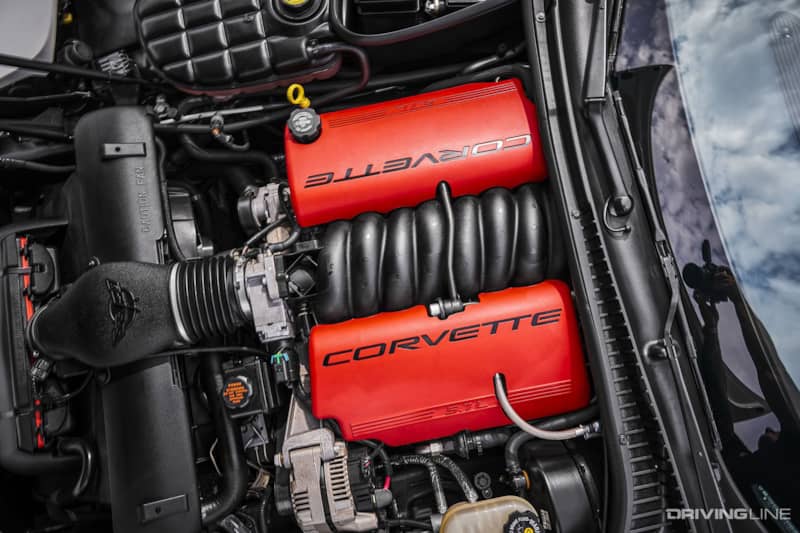 Not so with the C5 Z06. When it was released it was a revelation, improving on the already-impressive base C5 with more power and other suspension and chassis upgrades. It quickly became one of the fastest American production cars ever.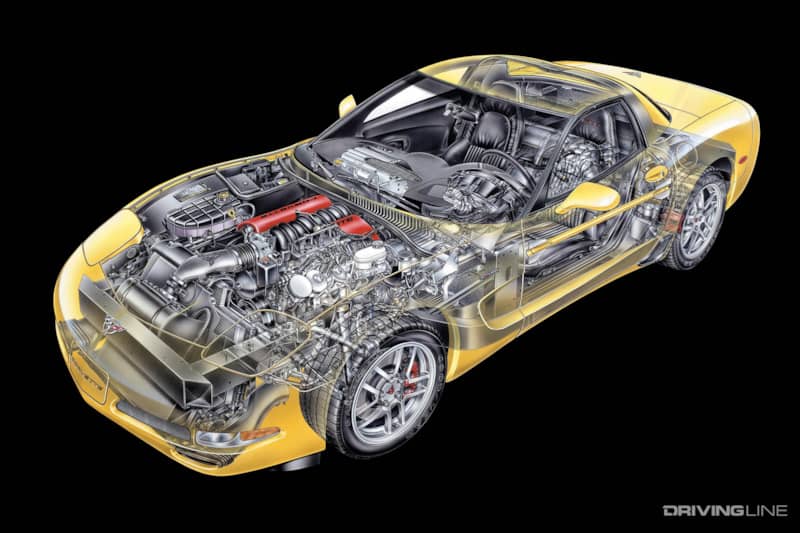 The C5 Z06 was fast. And not just for its time. 0-60 times of four seconds flat and quarter-mile ETs in the low 12s are still fantastic by today's standards, as are its handling capability—especially when complemented by set of modern performance tires like the Nitto NT555 G2 ultra high-performance tire.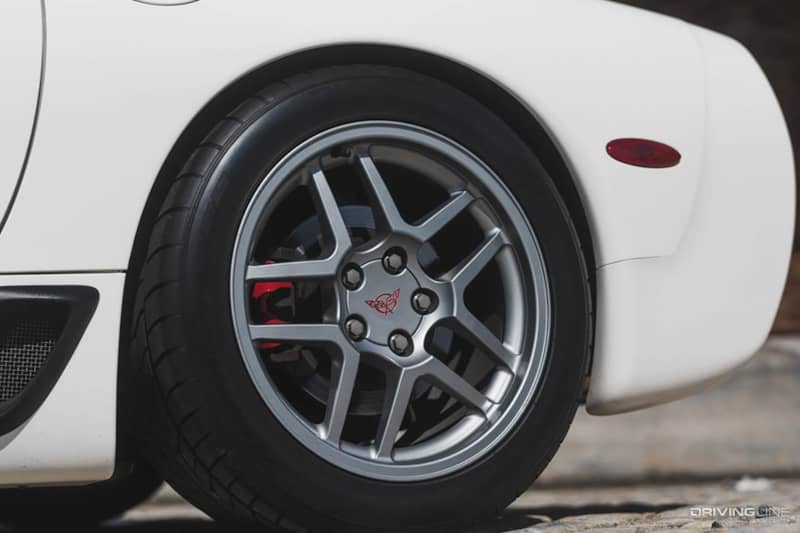 Simple & Easy to Find
As with all things, a car's value is determined by supply and demand, and fortunately for potential C5 Z06 buyers, GM cranked out a lot of these cars between 2000 and 2004. Another good thing is that all C5 Z06s are nearly identical. There aren't any must-have factory options or "stay away from this" packages. All Z06s were the same fixed roof coupe body style, and all were basically equipped the same.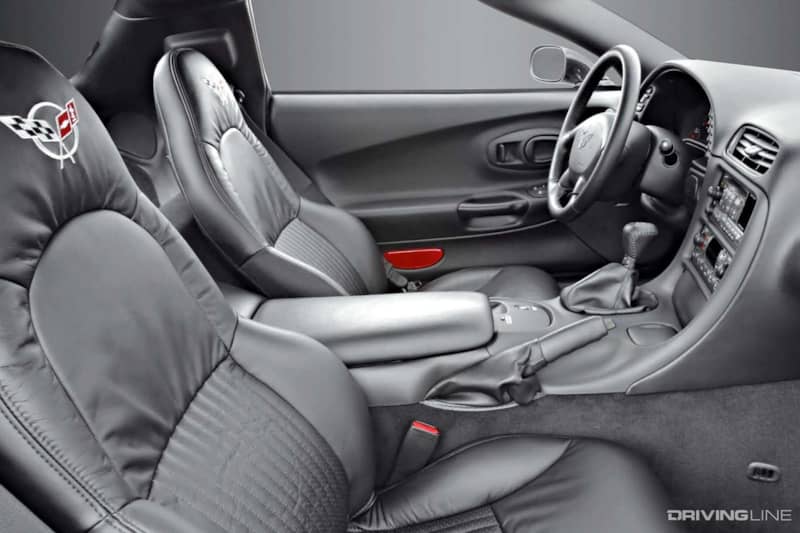 There were some small mechanical updates along the way, with the biggest being some revisions to the LS6 engine for the '02 model year that boosted horsepower from 385 to 405.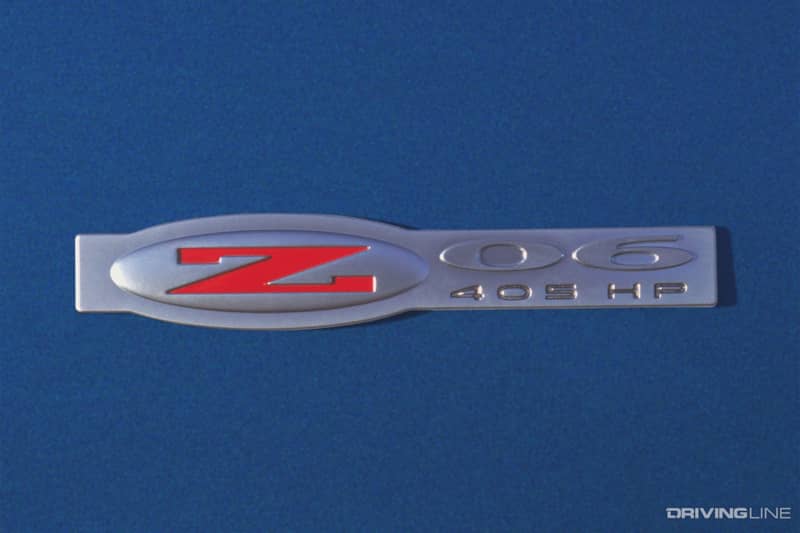 There was also a limited edition model sold for the '04 year with some additional upgrades, but a carbon fiber hood was the only change that wasn't purely cosmetic.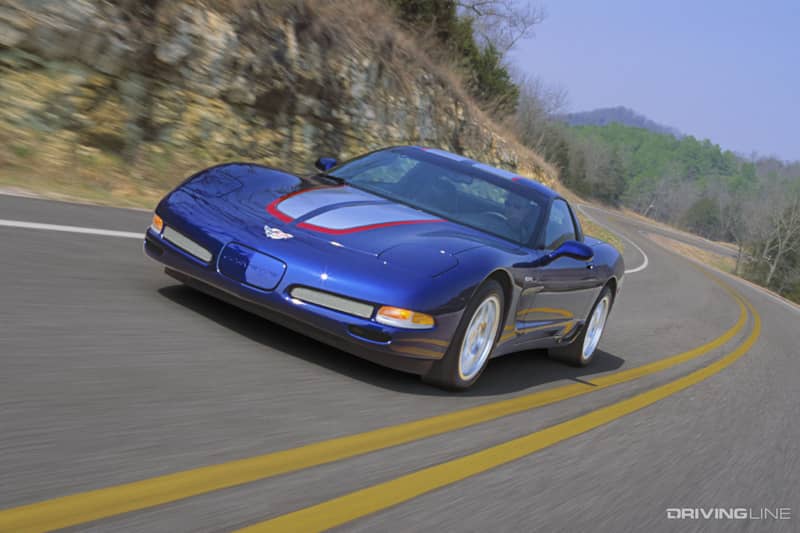 For an enthusiast, one of the great advantages the C5 Z06 has over the standard C5 Corvette isn't just the added performance, but the fact they all came with a six-speed manual transmission.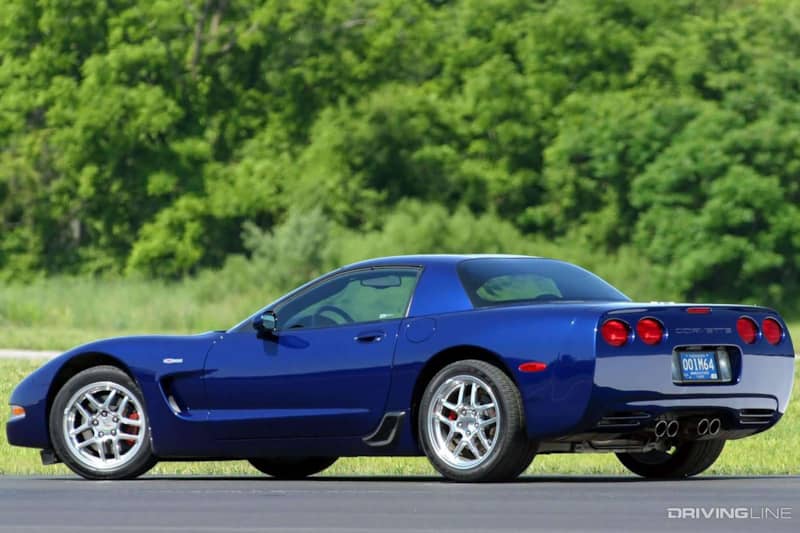 If you are looking for a normal C5 with a stick, you'll have to filter out a large number of automatic cars that were owned by the elderly or boulevard cruiser types. Not so with the Z. It was three pedals or nothing.
The Sweet Spot in Age
Right now the oldest C5 Z06 is about 23 years old, and the newest is about 18 years old. This puts in a sweet spot when it comes to collector cars.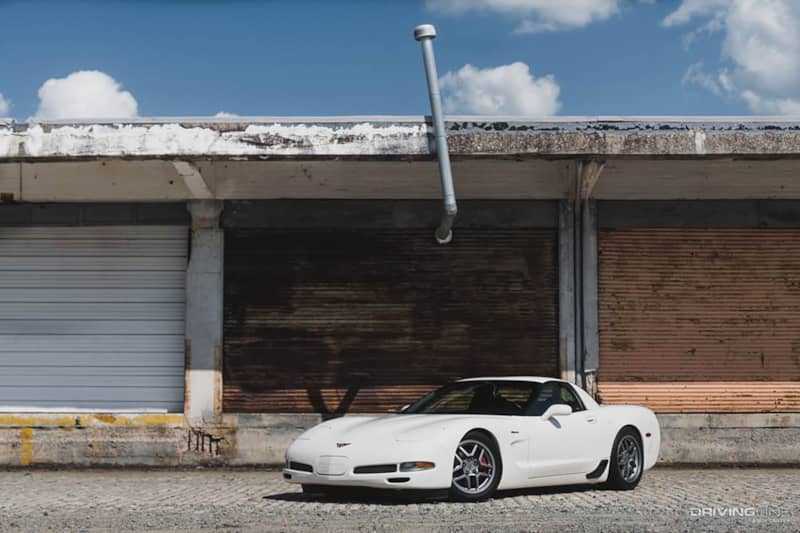 It's old enough to have developed a distinct personality and following, but still new enough where nice examples are easy to find.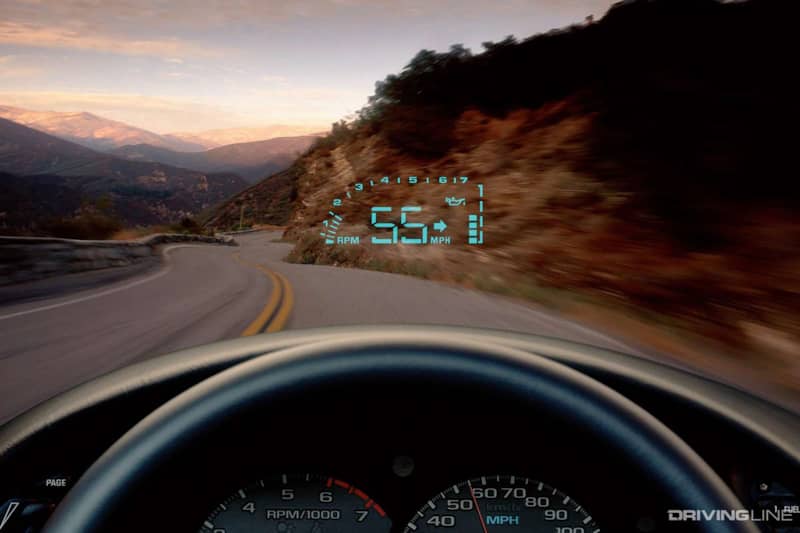 And being a (relatively) expensive car when new, a C5 Z06 is much more likely to have been garaged and taken care of when compared to a cheaper V8 performance car like a Mustang or Camaro.
A Narrow Price Range
At the moment, a high mileage or less than pristine C5 Z06 that's still in good running order should cost somewhere between $15,000 and $20,000. A "nice" one with average miles will be in the low to mid $20,000s and a top tier, mint example with low miles can be had for about $30,000.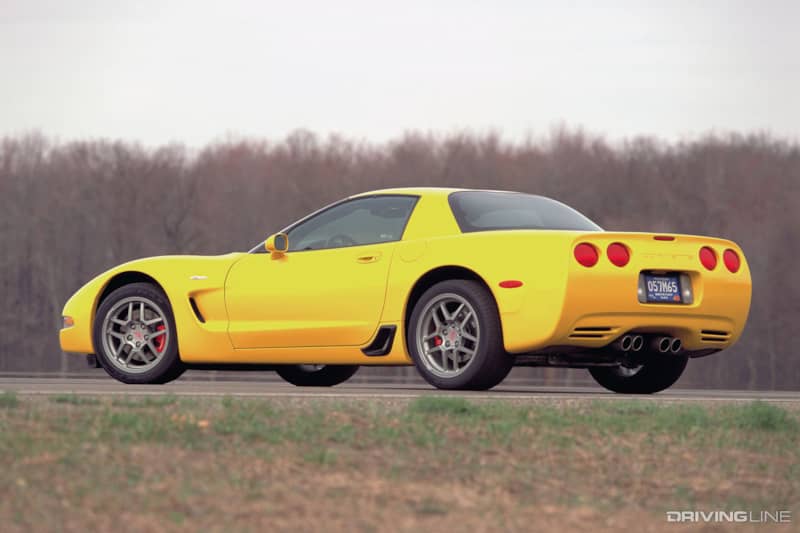 If you compare that to other high-end performance cars of the same era, particularly the Japanese and European ones you'll find that the spectrum of pricing for a C5 Z06 is quite small.
We suggest getting the nicest example you can afford, but you really can't go wrong with any of them.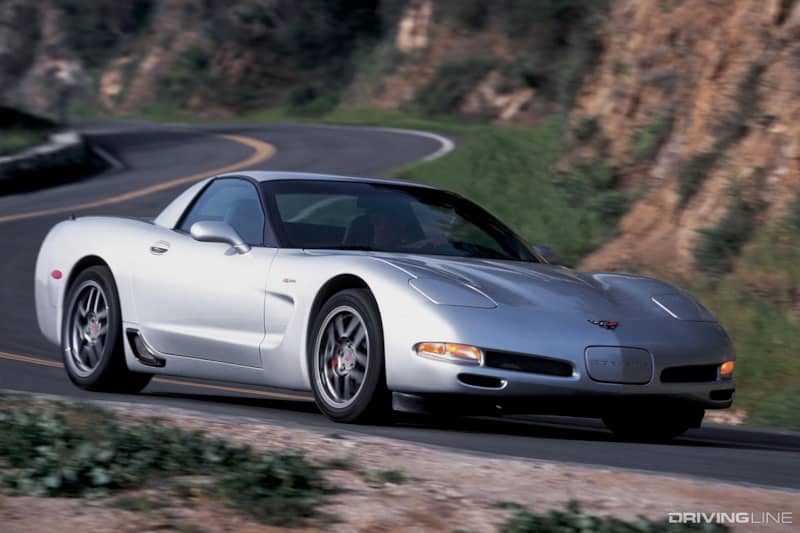 The Next Big Thing?
As with nearly all vehicles, C5 Z06 prices have climbed a bit in the last few years but it's hard to tell how much of that is the "pandemic price bump" and how much is the Z06 gaining in collector status.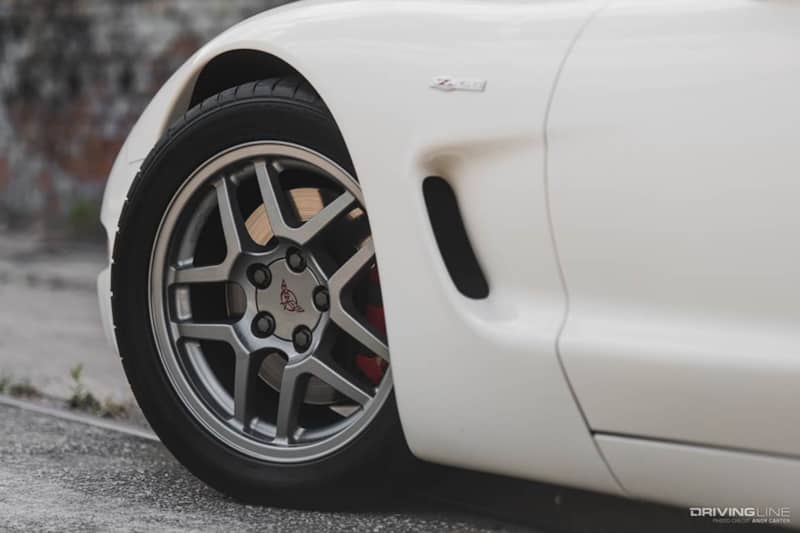 Still, the car hasn't yet become the next Bring a Trailer hype machine or speculator favorite. Maybe it's because of the low rent interior, or stodgy image that often comes with Corvettes.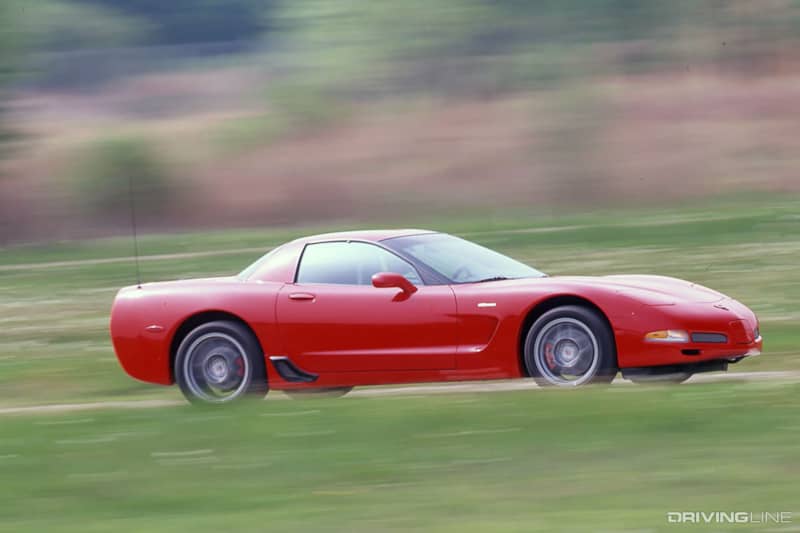 One thing is clear though. They certainly aren't gonna get any cheaper. And if you want an affordable, cool-looking and fun American performance car that can still run with today's best, the C5 Corvette Z06 remains the definitive choice.