Bang for Your Buck: The Best Used Diesel Trucks for 10K
So you're in need of a truck that can tow and haul anything you need it to, double as a daily driver and garner respectable fuel economy in the process. You know this means a diesel is your only option, but you don't want to shell out $800-$900 a month for a truck payment. With today's ¾-ton and 1-ton trucks carrying mammoth-sized price tags of $60,000 or more (and because you know a diesel will literally run forever if you maintain it correctly) there's nothing wrong with going back in time to find your ideal tow rig. Thousands of pre-owned diesels are out there on the market and—believe it or not—you can find a solid candidate for $10,000 or less. Sure, it'll have some miles on it, but that's what it was built for!
Cost-Of-Ownership & Proper Maintenance Go Hand-In-Hand
Diesels often get a bad wrap for being expensive to repair, and this can be true when major fuel system or hard part fixes are necessary. However, if you hold up to your end of the deal on the maintenance side, an oil burner will need very few repairs over the course of its life. This is especially true for the trucks and engines we're recommending below. We've seen common-rail injectors and CP3 pumps (in both 5.9L Cummins and Duramax applications) last more than 500,000 miles thanks to the owner changing fuel filters religiously and always refueling at the same high-traffic filling station(s). The same, half-million-mile longevity is also true of the venerable 7.3L Power Stroke's injection system, so long as 3,000-mile oil change intervals are observed.
If you're in the market for a reliable ¾-ton diesel, keep scrolling. We'll list the best buy from Ford, GM and Ram for 10K or less, along with a list of the pros and cons exclusive to each. If you combine the following guide with your own personal vetting and research, you'll have no problem finding the perfect pre-owned diesel for your needs—and at the right price.
'99-'03 Ford Super Duty/7.3L Power Stroke (150,000-250,000 miles)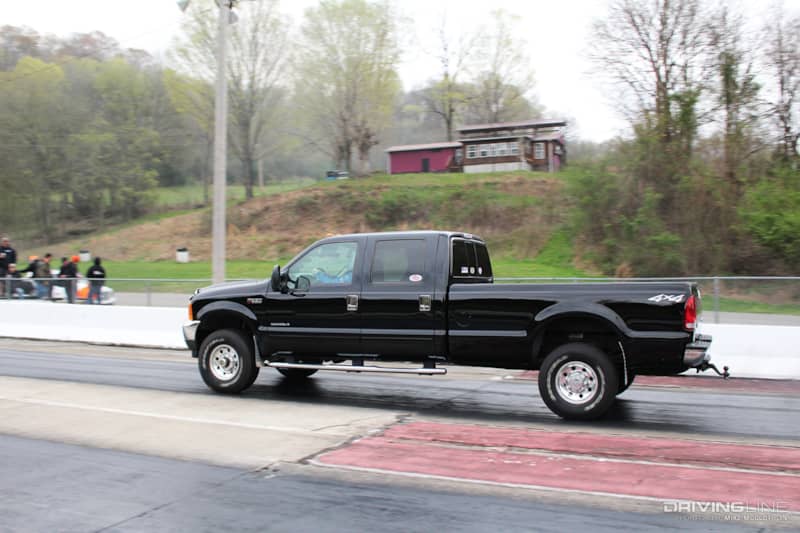 When Ford's Super Duty line debuted for the '99 model year, a new precedent was set in the ¾-ton and larger truck segment. The Super Duty could out-perform its predecessors in every way, along with the best competition offered up by Dodge and GM at the time. Four-wheel drive F-250 models with the 7.3L Power Stroke under the hood were equipped with a Dana 50 front axle, the new 10.5 Sterling in the rear (an upgrade over the previous 10.25), an air-to-air intercooler and either the 4R100 automatic transmission (a revamped version of the E4OD) or the six-speed ZF-6. Although a bit outdated by today's heavy-duty truck standards, the '99-'03 Super Duty remains a solid, dependable work horse capable of handling virtually any job.
The 7.3L's Achilles Heel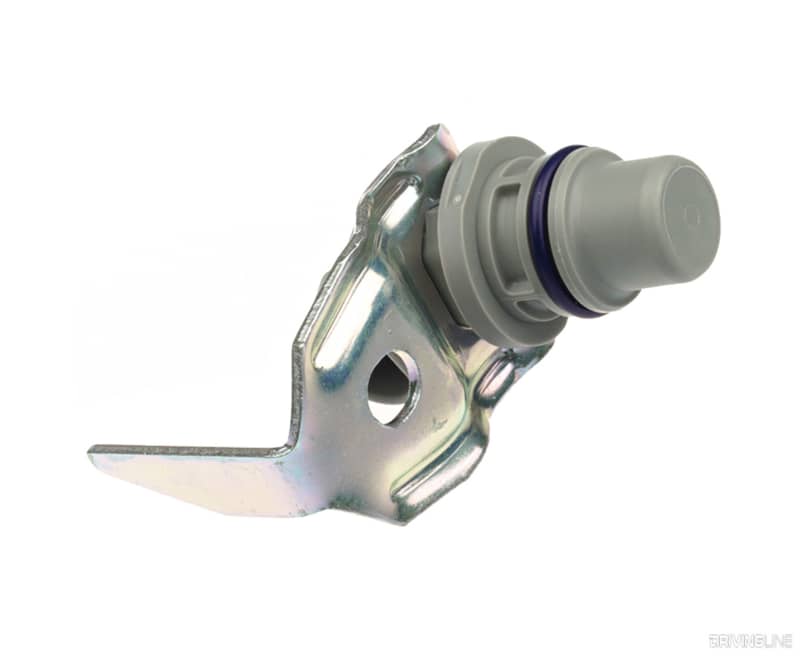 With the 7.3L Power Stroke, very few things will leave you dead in the water, and this is the most common one. When the camshaft position sensor fails, the engine will intermittently hiccup, stumble or even die and is oftentimes accompanied by a P0340 or P0344 code. Replacing the sensor is easy (it's located at the top left of the harmonic damper) and calls for a 10mm socket, 3/8-inch or ¼-inch ratchet and a flathead screwdriver. Always keep a spare in the glove box or tool box, just in case.
Forced Repair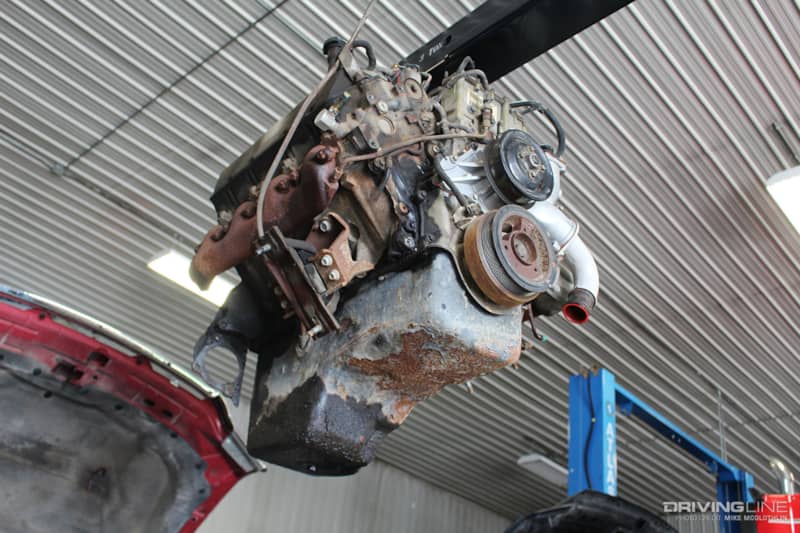 Age, exposure and rust can lead to this fairly common (and extremely pesky) 7.3L problem: a leaking oil pan. Unfortunately, and even though there are plenty of Band-Aid type fixes for this failure, the only permanent solution is to pull the engine and replace the pan. On the bright side, a rusted oil pan is never an emergency, leaving owners plenty of time to address it before it becomes a bigger problem.
The Good:
High miles (200,000+) is OK
Mechanically, the 7.3L is extremely durable
Sufficient low-rpm torque (500 lb-ft or more, depending on model year, starting at 1,600 rpm)
Stock-sized wheel and tire combinations and ride height can yield 20 mpg empty
High parts availability (nearly 2 million 7.3Ls were produced)
4R100 and ZF-6 transmission options are more than adequate at stock power levels
No complex emissions control systems to worry about failing (i.e. no EGR, DPF, SCR)
The Bad:
HEUI injectors may require overhaul at 200,000 (but we've seen them go much longer)
An exhaust leak may develop (or exist) where the up-pipes meet the exhaust collector for the turbocharger
4R100 automatic transmission may need to be refreshed/rebuilt, or a new clutch installed if a ZF-6 manual
Oil pans are prone to rust (and the only way to replace it is to pull the engine)
Oil dipstick adapter is prone to leaking with higher miles and age
Under valve cover harnesses (UVCH) can fail, resulting in rough running condition
Expect to potentially have to replace higher mile wear items such as the water pump, ball joints, brakes, injection control pressure (ICP) sensor, injection pressure regulator (IPR), glow plugs and/or glow plug relay
The Worst: camshaft position sensor failure
'01-'04 Chevrolet Silverado 2500 HD/LB7 Duramax (190,000-300,000 miles)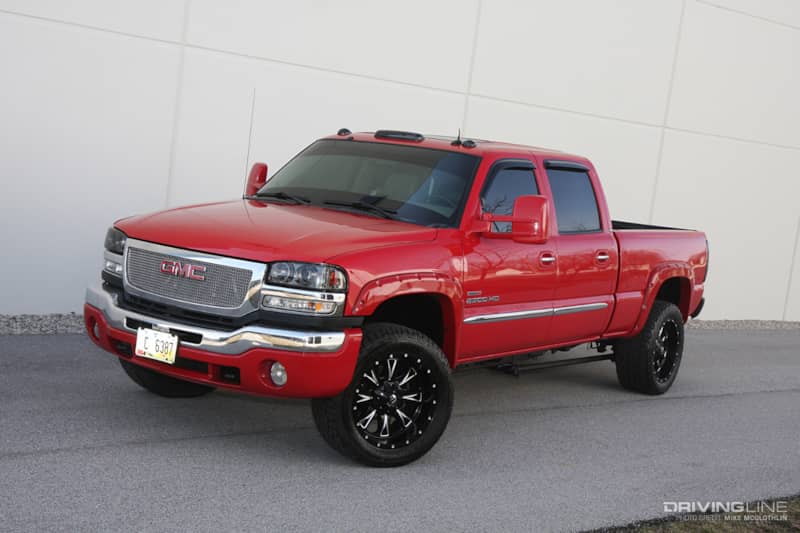 Aside from California models, the LB7 was the first and last pre-emissions era Duramax. This means it was void of the exhaust gas recirculation (EGR), diesel particulate filter (DPF) and selective catalytic reduction (SCR) emissions control devices that would be fraught with failures in the years that followed. Thanks to a lightweight overall package (for an HD pickup), IFS suspension and a five-speed automatic or six-speed manual transmission, an '01-'04 ¾-ton Chevy Silverado or GMC Sierra can see as much as 22 mpg empty. Saddled with a trailer, the LB7 Duramax/Allison transmission package makes for one heck of a combination for moving heavy loads.
Pump Rub = Devious Transfer Case Failure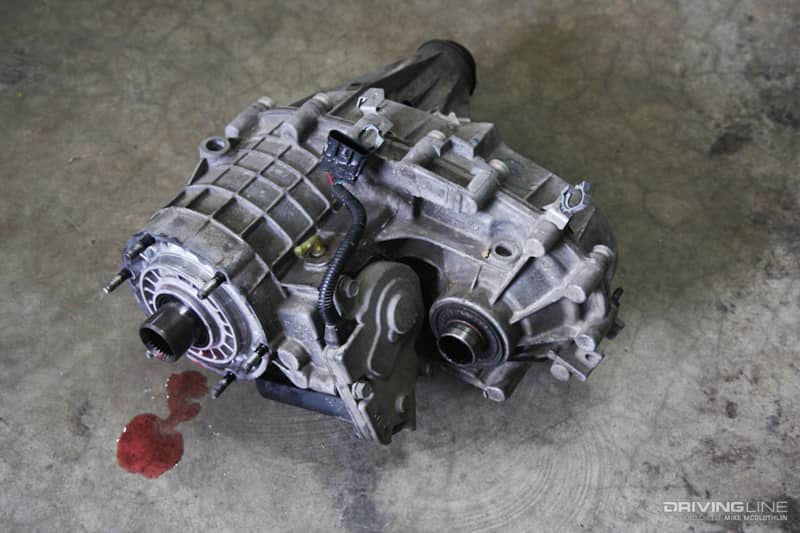 Thanks to the infamous "pump rub" problem, a rather sneaky form of transfer case failure is common on higher mileage, four-wheel drive versions of the Chevy Silverado and GMC Sierra 2500 HD. From the factory, both the manually engaged NP261XHD and electronically engaged NP263XHD were fitted with an anti-rattle clip within the transfer case housing. Over time, the clip wears into the housing itself and a pin-hole develops, allowing fluid to escape. Even at this point the failure often goes undetected because fluid loss only occurs when the truck is moving.
Injector Issues
From the factory, the LB7 was plagued with injector issues. Among them, the bodies would crack, causing a constant haze at idle and also allowing fuel to mix with engine oil. While superior injectors are now available, replacing them on an LB7 isn't cheap. With the injectors located underneath the valve covers, the process of replacing even one unit is laborious and time-consuming—hence the reason most independent diesel shops recommend replacing all eight at once. Injector replacement on an LB7 typically runs between $3,500 and $4,000.
The Good:
High miles (200,000+) is OK
Mechanically, the Duramax is hard to beat for durability
300hp and 520 lb-ft of torque from the factory
Stock-sized wheel and tire combinations and ride height can yield 20-22 mpg empty
Heavy-duty Allison 1000 transmission option
Independent front suspension (AAM 9.25 IFS) aids ride comfort
The only Duramax model to feature (arguably) a more reliable, fixed geometry turbocharger
No complex emissions control systems to worry about failing (i.e. no EGR, DPF, SCR)
The Bad:
May need head gaskets, especially if tuned/programmed most of its life
May need new injectors (if the problematic factory units haven't been replaced already)
Fuel system parts for the Bosch common-rail system aren't cheap
Lower curb weight than comparable Ford or Dodge models yields less towing stability
Pump rub phenomenon can lead to a failed transfer case on 4x4 models
Allison transmission will not tolerate more than an additional 90hp over stock, long term
Flexing and failure of factory tie rods is common under heavy load and traction in four-wheel drive
Cab corners and rocker panels are prone to rust
Expect to potentially have to replace higher mile wear items such as the water pump, ball joints, brakes and glow plugs
The Worst: injector failure
'03-'07 Dodge 2500/5.9L Cummins (215,000-400,000 miles)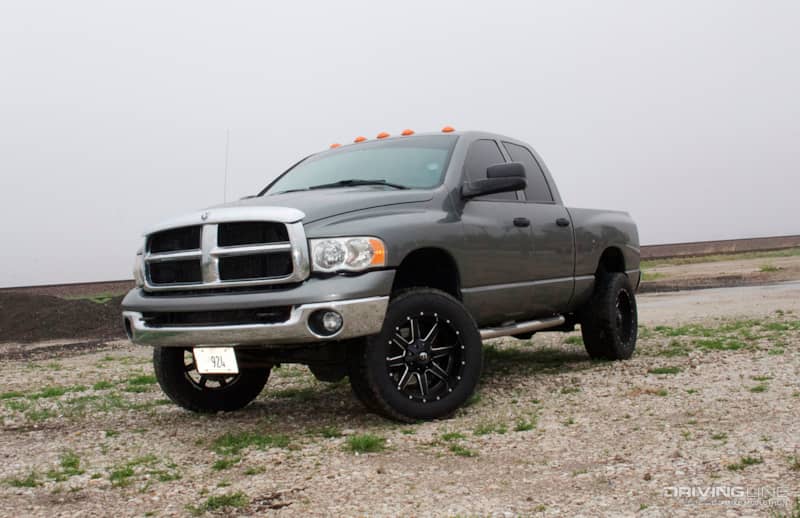 To some, a ¾-ton Dodge Ram is just another truck. However, there is no substitute for the Cummins power plant under the hood. While other diesel engines handle a heavy-duty pickup's chores well (i.e. Power Stroke and Duramax), in this price range none of them do it better than the 5.9L inline-six. It was born to tow and survive constant use under heavy load. As for the '03-'07 Rams they reside in, they possess an overall package that's much improved over '94-'02 models. You may notice a few more rattles and quirks than in comparable Fords or GMs, but the body work, interiors and ride comfort are all night-and-day better than the second-gen trucks.
Ticking Time Bomb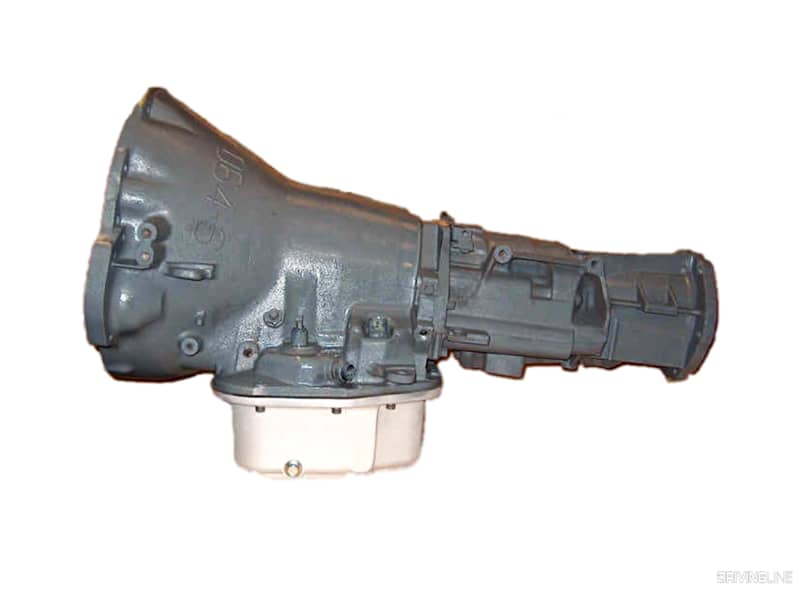 As for the automatic transmission found in the Cummins-powered '03-'07 Dodge Ram Heavy Dutys, it's the same old song and dance: It doesn't hold up well. Even in stock form, the Chrysler 48RE four-speed can be outmatched by the 5.9L's immense low-rpm grunt, namely while towing at max GCWR. Add any sort of power to the Cummins via a programmer and you're really asking for trouble. If you have to have an automatic, refrain from plug-and-play power adders or look into treating the transmission to a rebuild that entails an aftermarket torque converter, high-pressure valve body and upgraded clutches.
AAM 1150: The 21st Century 14-Bolt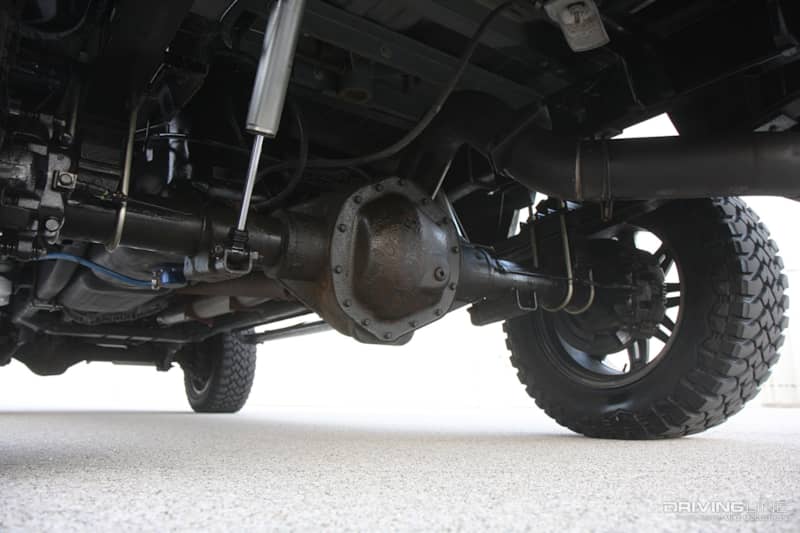 Whether you're buying a 2500 or 3500 series '03-'07 model year Ram, you get the massive AAM 1150 rear axle (and the same goes for the aforementioned '01-'04 GMs). The AAM sports an 11.5-inch ring gear, 30-spline axle shafts that measure 1.5-inches in diameter and a helical gear limited slip differential (vs. the sometimes problematic Gov-Loc used in the GM AAM 1150). It's a burly beast that almost never fails—even under the torque of the Cummins.
The Good:
High miles (200,000+) is OK
5.9L rotating assembly can easily go beyond 500,000 miles
Immense low-end grunt (555 lb-ft at 1,400 rpm on '03-'04, 600 lb-ft at 1,600 rpm on '04 H.O., 610 lb-ft at 1,600 rpm on '05-'07)
Stock-sized wheel and tire combinations and ride height can yield 20-22 mpg empty
G56 six-speed manual transmission option is more than sufficient at the factory power level
No complex emissions control systems to worry about failing (i.e. no EGR, DPF, SCR)
The Bad:
May need new injectors (in general, common-rail injectors have a life span of 200,000 to 250,000 miles)
Fuel system parts for the Bosch common-rail system aren't cheap
48RE automatic transmission won't last with any power added to the Cummins and will still hate life at stock horsepower and torque levels while towing heavy
Steering issues and the infamous "death wobble" are still a thing on '03-'07 Dodges
Expect to potentially have to replace higher mile wear items such as the water pump, ball joints, brakes, unit bearings and U-joints
The Worst: the 5.9L Cummins is the death of any 48RE transmission
Like the article? Subscribe to our newsletter to have more sent straight to your inbox!