Domestic Diesels: A Year in Review
A lot happened in compression-ignition this year, especially at the OEM level. For connoisseurs of all things diesel, 2019 proved to be a nearly-endless news cycle. Not only did Ram and Cummins shock the world at the beginning of the year with the all-new, 1,000 lb-ft Cummins, but Ford countered with even more in September. Between those groundbreaking announcements, General Motors released its best-in-class towing figures for the 3500 HD and then lit up the half-ton world with the revelation that an inline-six diesel would be offered in Silverado and Sierra 1500 models for 2020.
Back at Ram, the latest generation EcoDiesel was released, along with the news that the 3.0L oil-burner would be offered in the 2020 Jeep Gladiator. Just a few weeks ago, the world learned that the EcoDiesel will also be an engine option in the 2020 Jeep Wrangler. Throughout the course of the year, the major class-action lawsuit against General Motors regarding the common-rail fuel system used on its '11-'16 HD trucks also began to pick up steam. Last but not least, we learned from across the Atlantic that, despite the massive DieselGate scandal, Volkswagen diesels are in high demand again.
With the Big Three each gearing up for big things in 2020, stay tuned to Driving Line for all the latest OEM diesel news. For now, enjoy our recap of what was an incredibly eventful year for compression-ignition.
1,000 LB-FT Firestorm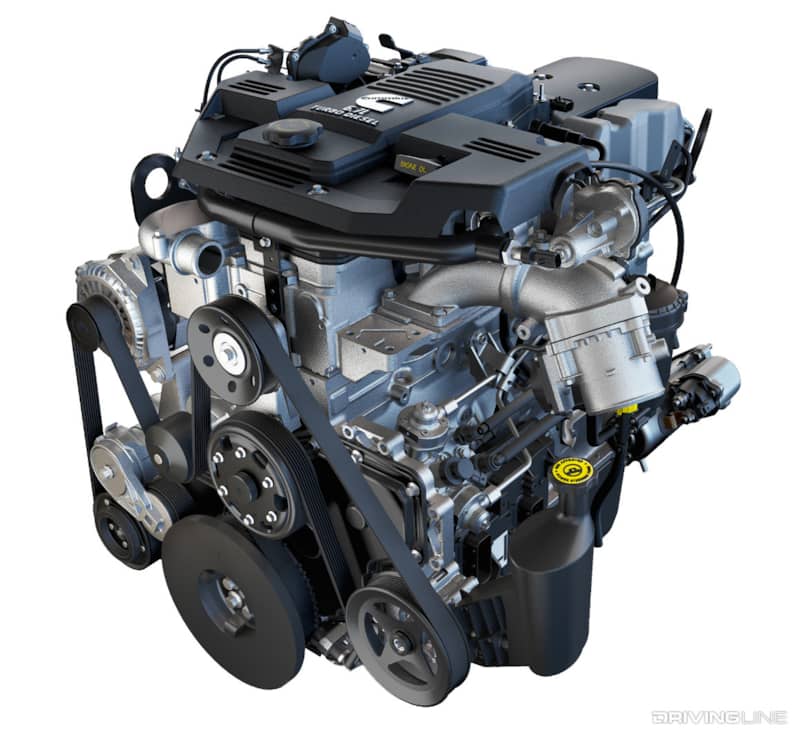 It was a huge year in diesel for FCA and it all started in January with the announcement that the all-new high output 6.7L Cummins available for Ram 3500's would produce 1,000 lb-ft of torque. The news made Ram the first of the Big Three to reach the 1,000 lb-ft milestone. But not only that, the fresh Cummins mill was completely redesigned. The block is cast from compacted graphite iron instead of traditional gray iron, the connecting rods are forged-steel units and the cast-aluminum pistons are lighter but make use of larger wrist pins. In the valvetrain, hydraulic roller lifters replace the solid roller units from the previous engine, while a new Holset VGT capable of producing 33 psi of boost in stock form is employed.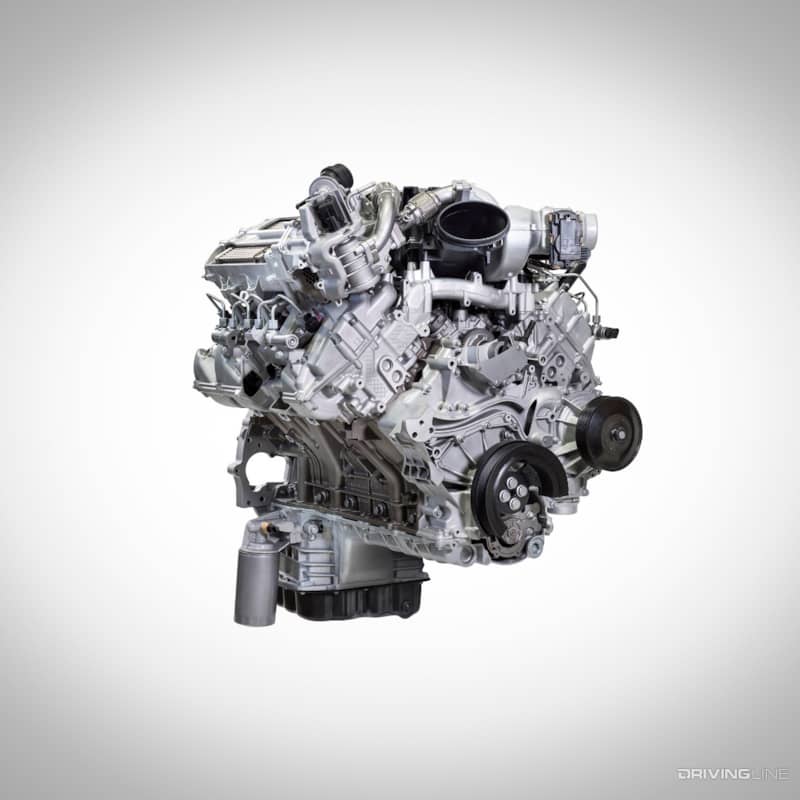 Unfortunately for Ram, its 1,000 lb-ft bombshell didn't top the charts the entire year. Ford eventually countered with a third-generation 6.7L Power Stroke capable of producing 475 hp and an incredible 1,050 lb-ft of torque. The CGI block, rods, and rod and main bearings are all beefier on the latest Power Stroke, along with the reverse-flow, aluminum cylinder heads receiving quite a bit of attention. A higher-flow and higher pressure Bosch CP4.2 (36,000 psi) has been coupled with upgraded injectors capable of firing as many as eight times per combustion cycle. The icing on the cake is an electronically controlled and actuated variable geometry turbocharger, which will make the engine's four-digit torque instantly available.
Ram Releases New EcoDiesel with Best-in-Class 480 lb-ft
Breathing new life into the EcoDiesel nameplate for the first time since its 2014 introduction to the half-ton market, FCA came up with a new and improved version of the VM Motori 3.0L V6. Though it retains the same overall design (60-degree, CGI block with a bed plate), some 80-percent of its parts are brand-new. Key changes include a new VGT, low and high-pressure EGR system, a compression ratio decrease to 16.0:1, low-friction coated pistons, reengineered intake ports in the aluminum cylinder heads and new fuel injector nozzles. Under the hood of Ram 1500 models, the latest EcoDiesel will produce 260 hp and a segment-leading 480 lb-ft of torque. In Jeep Gladiator and (most recently announced) Wrangler form, the EcoDiesel will be offered with 442 lb-ft but the same horsepower rating.
The Scoop on GM's Half-Ton I6 Duramax Diesel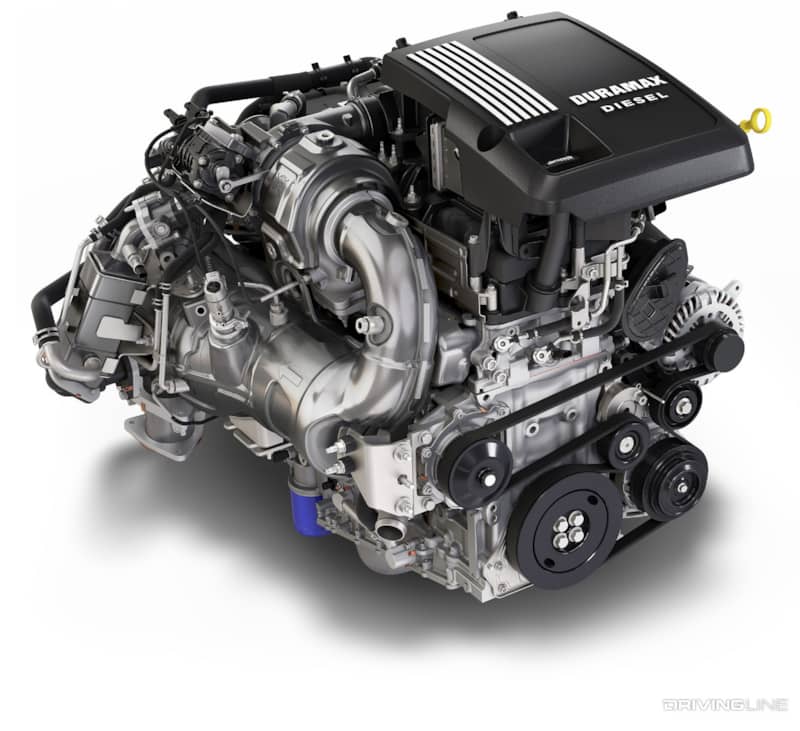 In a move that surprised many in 2018, GM announced plans to break back into the half-ton diesel segment with an inline mill rather than a V6. In 2019, and after plans to offer the new 3.0L Duramax in '19 models were scrapped in favor of introducing them in 2020 trucks, GM finally spilled the beans on the engine's specifics. On paper, it looks extremely durable thanks the use of cylinder sleeves, a block stiffener, forged-steel rods, hypereutectic pistons and timing chains rather than belts. And of course the I6 Duramax is powerful, packing a class-leading 277 hp and a stout 460 lb-ft of torque. Though the torque figure doesn't top the new EcoDiesel, with 95-percent of its peak torque available beginning at 1,250 rpm we're willing to bet that this engine is more of a natural-born workhorse.
GM and Ford Debut 10-speed Autos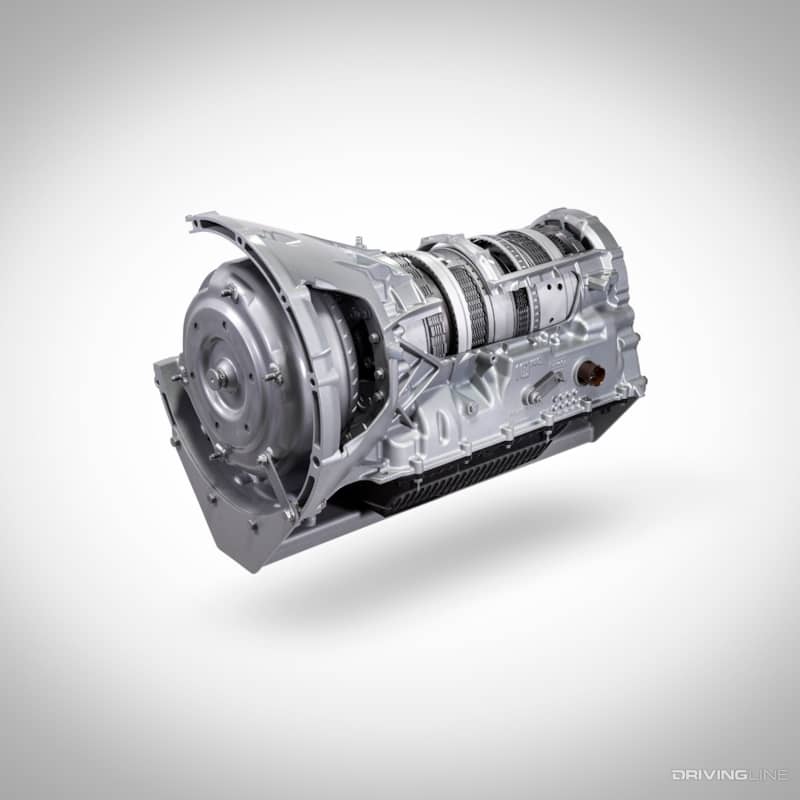 GM's six-speed Allison and Ford's six-speed TorqShift were well-known for their durability, but now they've both grown into 10-speeds. Coupled with significantly increased towing and payload ratings, expect the Allison 10L1000 in the 2020 GM HD and the 6R140 TorqShift in the '20 Ford Super Duty to always be in the right gear. Of the two 10-speeds, Ford's TorqShift has a slightly lower first gear (4.61:1 vs. 4.54:1) and reverse gear, but seventh gear serves as direct (1:1) in both transmissions. Also similar, each automatics overdrive gears feature the same exact ratios (0.85:1, 0.68:1 and 0.63:1, respectively).
From Best-in-class Torque to Best-in-class Towing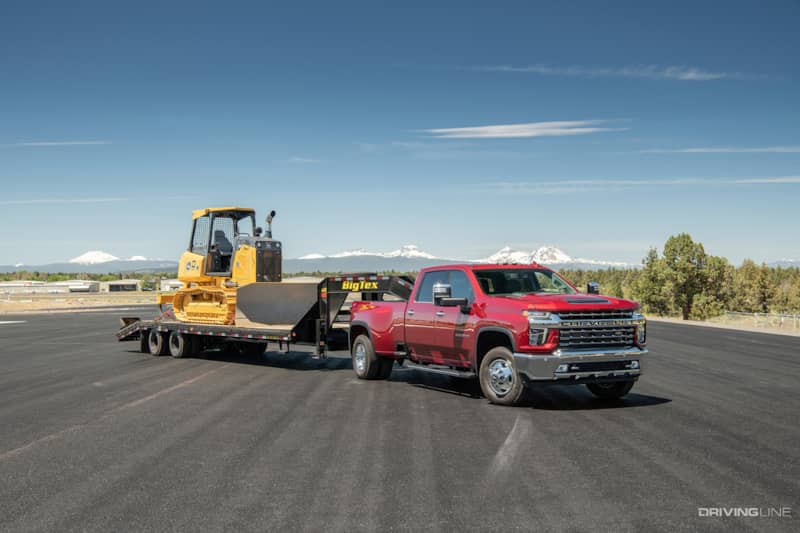 Not only are Ford and Ram locked into another torque war, but there are precious numbers to achieve as far as towing and payload capacities are concerned. For heavy-duty pickups, max tow ratings in excess of 30,000 pounds are huge for both marketing teams and consumer bragging rights. While GM might not be adding horsepower or torque to the 6.6L L5P Duramax yet, it is making its trucks just as capable as the other two in the towing department.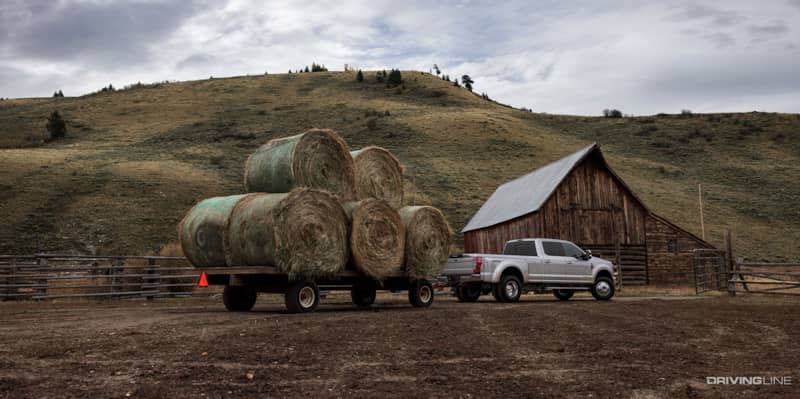 Right after Ram unveiled its 35,100-pound maximum gooseneck tow rating, GM fired back at the beginning of February with its 35,500-pound rating for properly-equipped 3500 models (43,500-pound GCWR). Though Ford's lips were sealed until the State Fair of Texas in September, its 2020 F-450 is capable of toting 37,000 pounds when properly spec'd. In an apples to apples comparison, Ford's '20 F-350 edges GM's 3500 HD slightly with a 35,750-pound gooseneck rating.
Cummins' 3-millionth Engine for Ram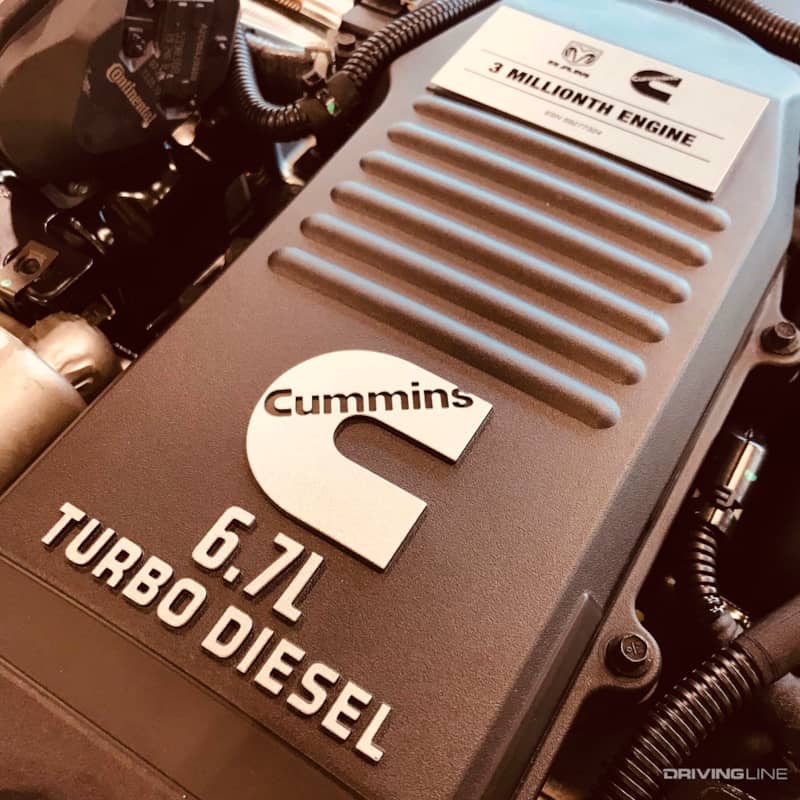 It's a partnership that has survived 30 years, but in 2019 Ram and Cummins had another milestone to celebrate: the 3-millionth Cummins engine produced for Ram trucks. Fittingly, Cummins number 3 million was one of the new high output 6.7L's turning out 1,000 lb-ft of torque and 400 hp. A metal plate commemorating the achievement was attached to the engine's vanity cover and the engine itself was destined for a '19 Ram 3500 crew cab dually 4x4 with Longhorn trim. By comparison, the first Cummins lowered into an '89 Dodge D250, the 12-valve 5.9L 6BT, produced just 160 hp and 400 lb-ft.
Despite Diesel Gate, VW Diesel Sales Grow in Europe…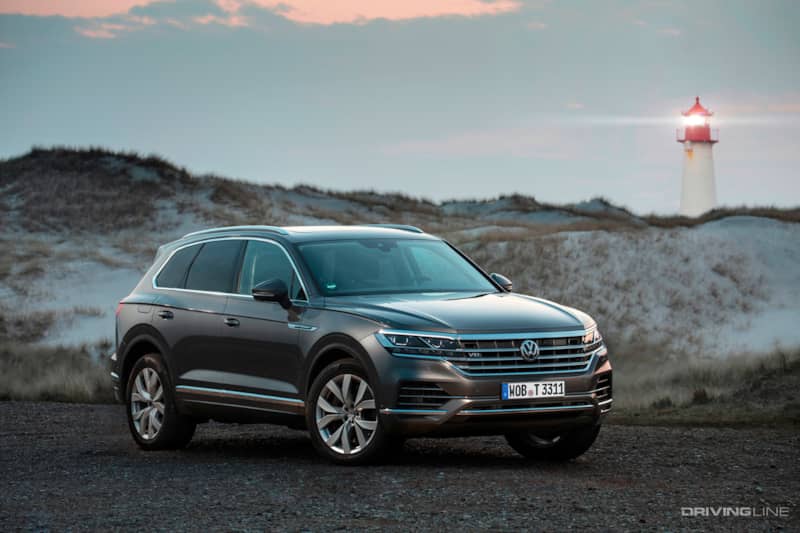 While Volkswagen has no current plans to bring diesel back to the States, across the pond its oil-burners are selling once again. In Germany, diesel VW's made up 43-percent of its overall sales in 2018, up from 39-percent the year before. On top of that, Volkswagen released the V8 diesel Touareg in the spring, an AWD, 416hp Cayenne-crusher that can tow more than 7,700 pounds. In America, the automaker's gasoline vehicle sales are up. Through October of this year, Volkswagen of America's year-to-date sales of 306,227 was 3.7-percent higher than the figures reported in 2018.
GM Diesel Lawsuit over CP4.2 failures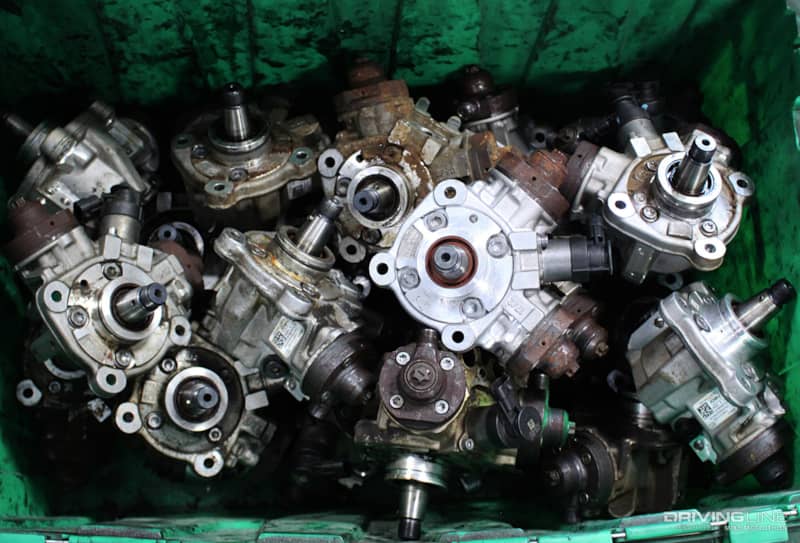 Not all was peachy for GM in 2019. After a class-action lawsuit was filed against the General in 2018 for selling trucks with defective high-pressure fuel pumps (the Bosch CP4.2), the case moved forward this year despite GM's motion to have the suit thrown out. The lawsuit stems from the fact that, when the CP4.2 fails it often takes out the injectors, contaminates the entire fuel system and leaves the owner on the hook for the cost of repairs. Typically, a CP4.2 failure runs anywhere from $5,000 to $10,000 to fix, depending on how much damage is incurred. The class-action lawsuit pertains to all '11-'16 model year LML Duramax engines as well as select LGH Duramax engines.
Tens of thousands of readers have taken a look at our comparison between each of the Big Three's half-ton diesel engines. Join the list here!