Best of Show: December Cars & Coffee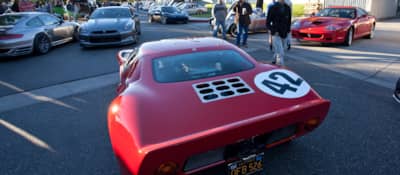 The end of the year is here and the last month of Cars & Coffee didn't disappoint. Although there are many events that have popped up nationwide, nothing quite compares to the variety and quality of cars that show up every Saturday here in Irvine, CA. Case in point, checkout these cars…in the parking structure: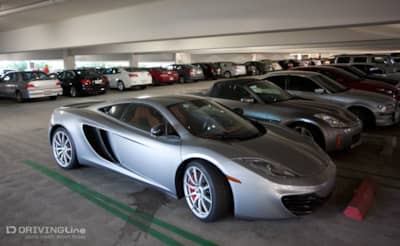 McLaren MP4-12C in Titanium Silver.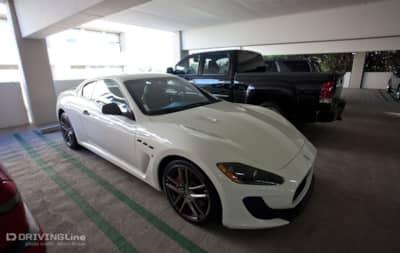 Maserati Gran Turismo MC For some people, the walk thru the structure to the event is exciting in itself! Once you make it past the parking area, the "real" show begins.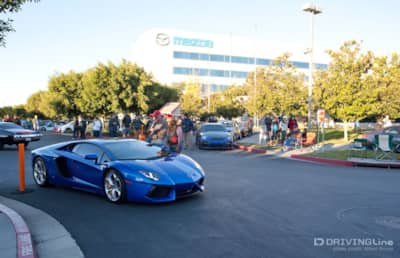 An amazing blue Lamborghini Aventador making its way into the show area, Aventators are "regulars" at Cars & Coffee Saturday AM's.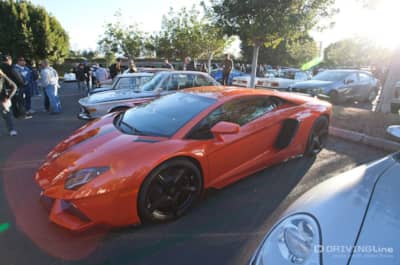 If a stock Lamborghini Aventador isn't enough for you, checkout the Vorsteiner Lamborghini Aventador-V.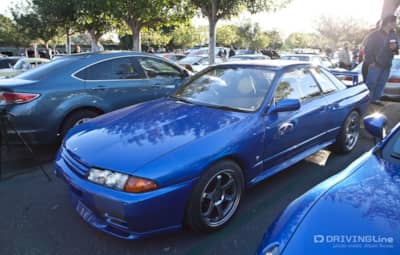 Yes, that's a R32 right hand drive Nissan Skyline on Volk TE37's that you're looking at. The original Godzilla.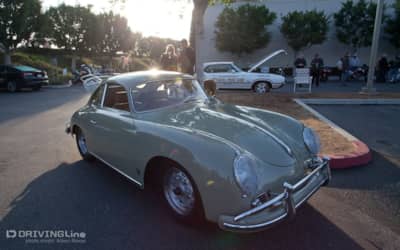 Amazing Porsche 356 in a heritage color. The detail and original parts on this car is mind-blowing.
Perhaps you're looking for something newer from Porsche? Here's the latest -  the 2014  991 Turbo S. Cars & Coffee always gets 'em first.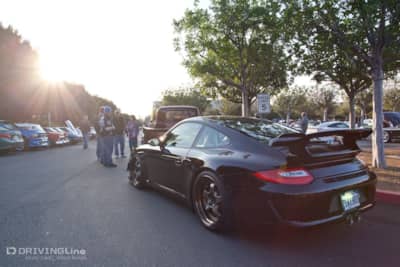 When JDM meets DTM. Killer Porsche 997.1 C2 with full aero, sitting on Work Meister S1 3-Piece wheels.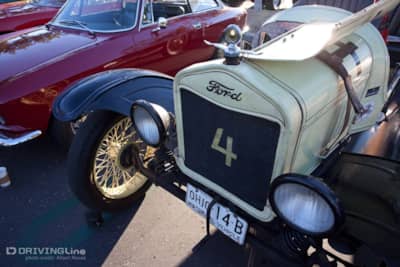 So you like to keep it real old school eh? How about an antique Ford racer?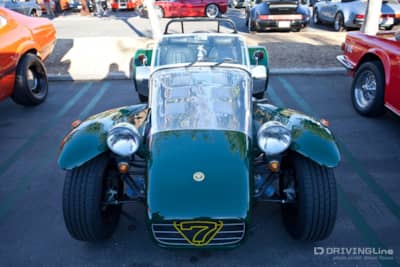 Lotus Super 7. Super enough said.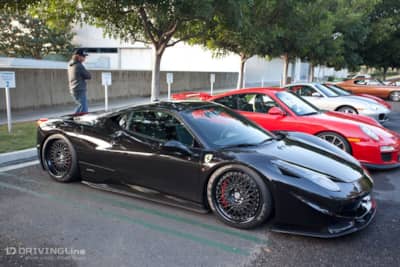 Crooks & Castles brought out their SVR/SEMA Ferrari 458 without the racewing. Still dead sexy and DUMPED.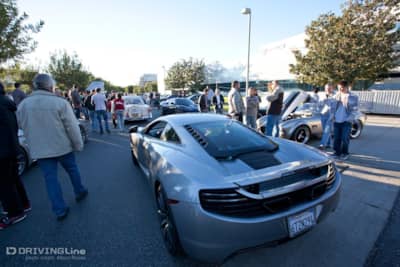 Only at Cars & Coffee will you see a McLaren MP4-12C, Shelby Cobra and a Chevy Bel Air in one shot – we are a spoiled bunch I tell ya.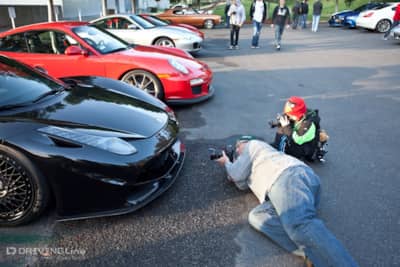 Never too young to start. While most kids would be home watching cartoons, this guy's spending quality time and learning a trade...I'd say he's on the right track.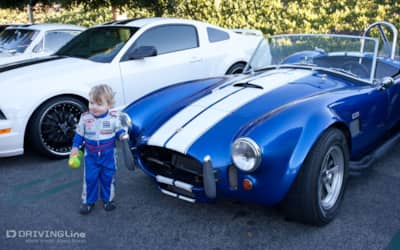 Never too young to take a pic in front of your dream car either – full track suit and all. AWESOME!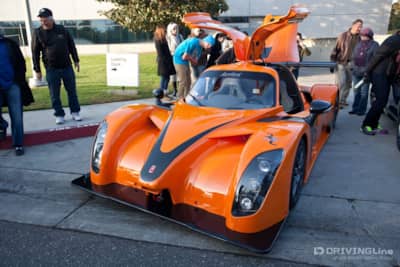 1 of 2 Radical RXC Coupe's in the US currently and the first and only one at Cars & Coffee. Street legal full race car goodness right here.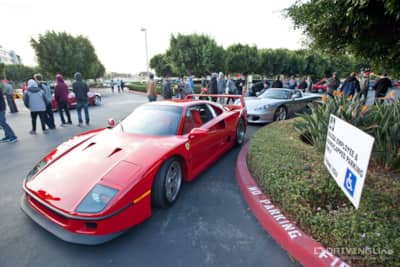 The amazing and eternal Ferrari F40 with my generations "F40" behind it – the Porsche Carrera GT. 2013 was another great year for Cars & Coffee, despite some controversy over a possible "rules" addition as well as a more recent Police presence (we've seen several vehicles pulled over). Who knows what 2014 will hold, but if history repeats itself we will be seeing a La Ferrari or 918 Spyder – the only question is whether it will be in the show or parking structure. -Albert Roxas