Blown & Low: One Wicked C10 Project
Walking through the recent Summer Madness truck show in Bakersfield, California, we were wowed by the sheer number of custom pickups on hand — but there was one build in particular that we won't soon forget. It may still be a work in progress, but this body-dropped Chevy C10 project by Takao Metalworks in Fresno, is getting ready to shake things up.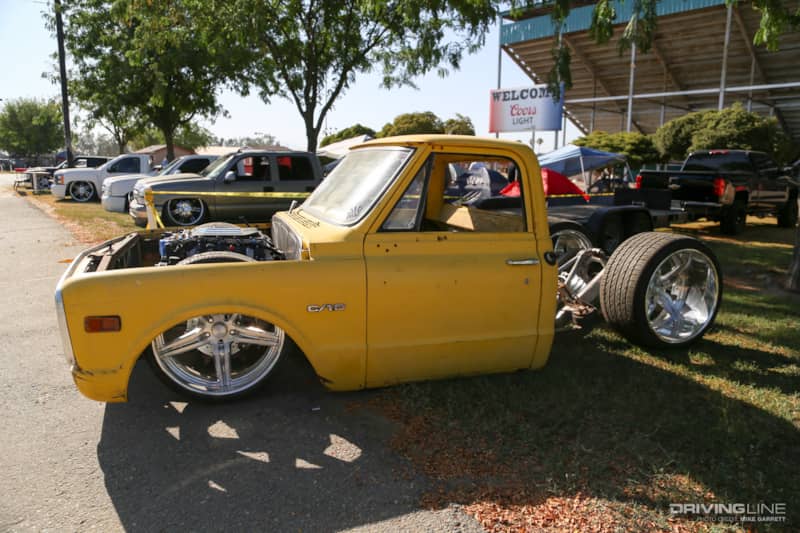 At this point the body of the vintage of Chevy is still original with plenty of patina, but that's just about the only thing that's been left alone on this build. For starters, the old school C10 body is actually sitting over a fully custom chassis that uses components from Acme Chassis Factory.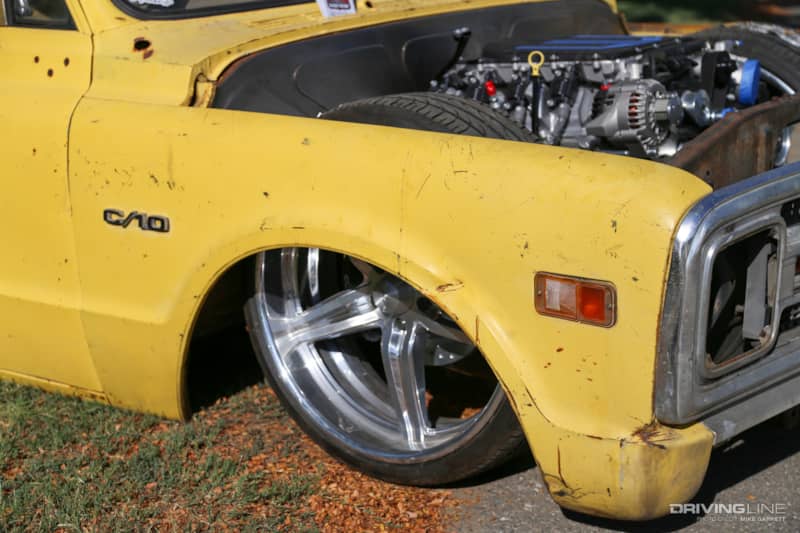 Displayed without a bed, showgoers could get an up close look at the chassis and rear suspension setup — and just as importantly, the radically-sized wheels.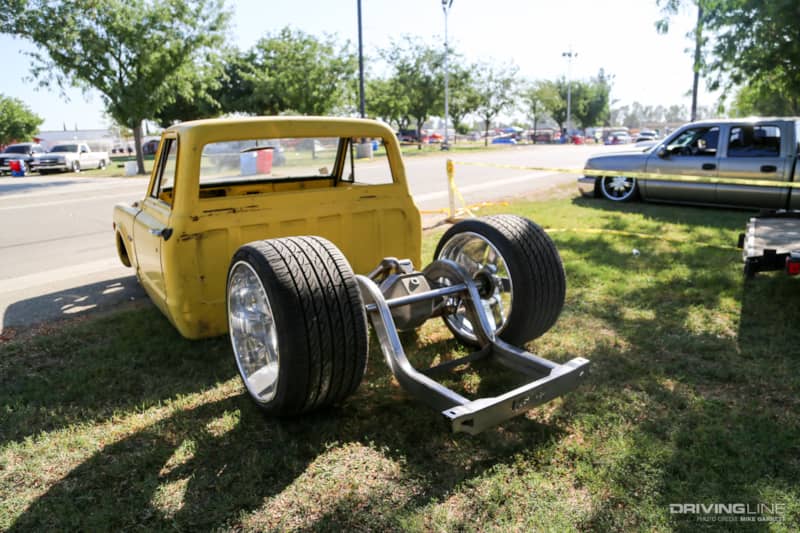 The enormous Raceline wheels were custom-built for the project and measure an incredible 24x15" in the rear. Yes, that's 15 inches wide.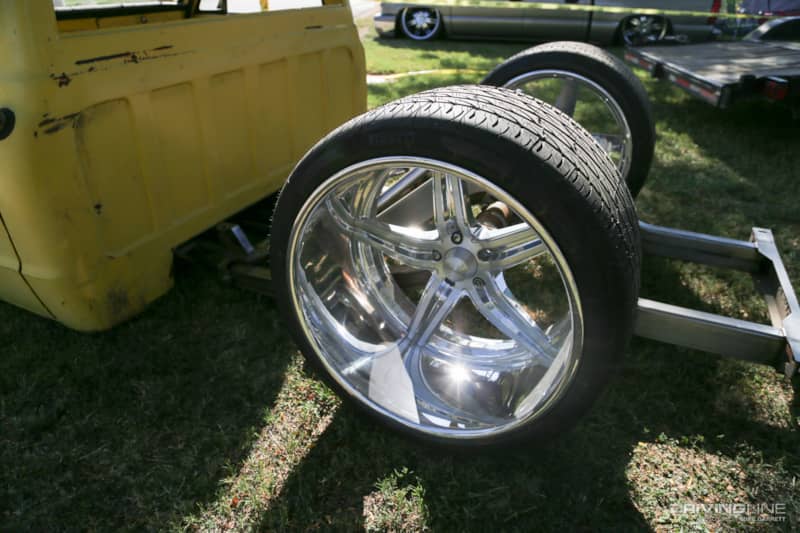 But the coolest thing about the truck isn't even the mindblowing stance. You see, this is going to be more than just a looker, because in the engine bay sits a brand new LT4 supercharged crate motor making well over 600 horsepower.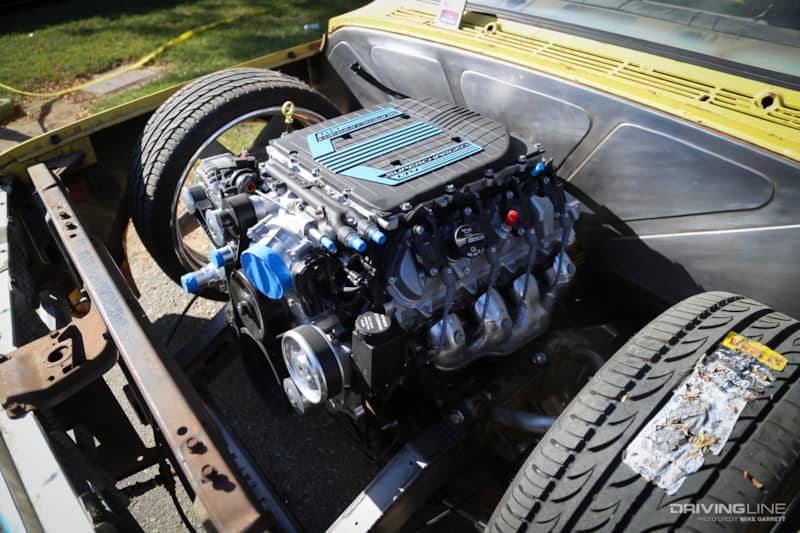 Not only has the blown 6.2-liter V8 been fitted, but an 8L90E eight-speed automatic transmission has also been added. By no means is this going to be a lazy cruiser.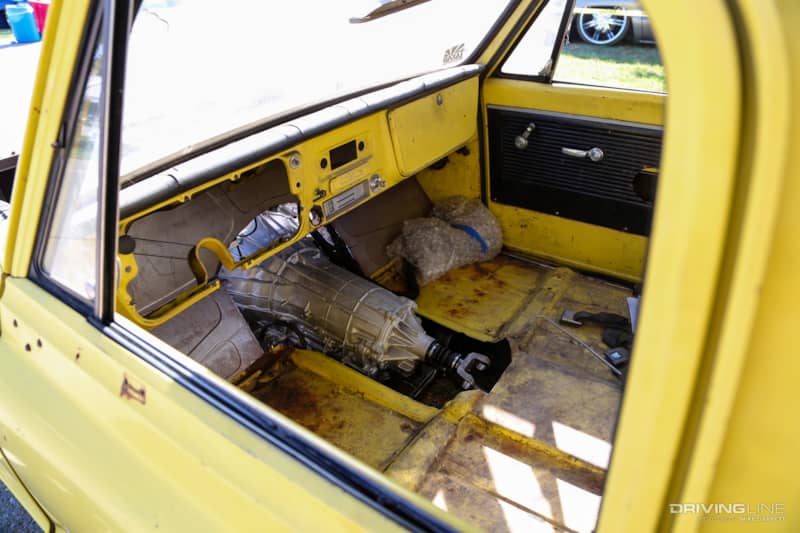 Obviously the project is still a while off from completion, but it's already shaping up to be one of the coolest street truck builds on the West Coast.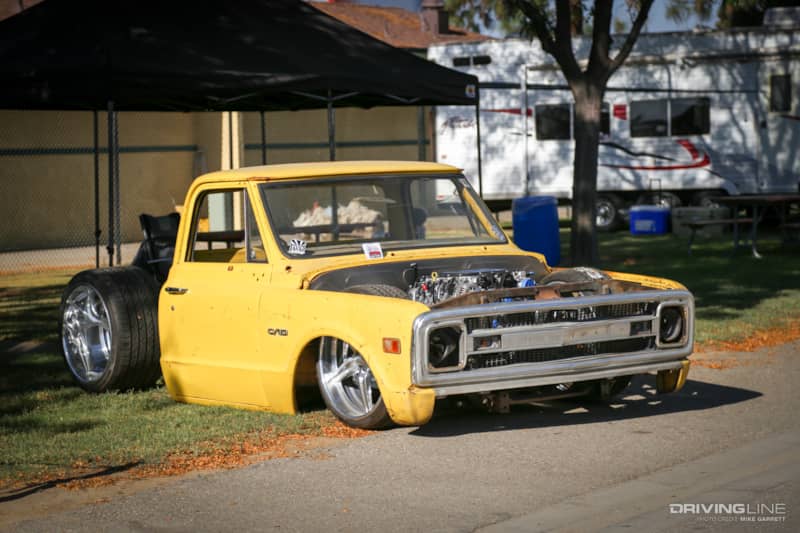 Needless to say, we'll be looking forward to checking it out again once its done.