Budget Diesel Mods: '94-'98 Cummins
While 400, 500 and even 600rwhp has become commonplace with today's diesel pickups, this was the platform that helped bring diesel performance to the masses: the '94-'98 Dodge Ram equipped with the P-pumped 5.9L Cummins. Thanks to the mechanical, Bosch P7100 injection pump, the engine was much more akin to something you'd find in a tractor on the farm than in a consumer vehicle—and as such, the good old boys were quick to break out the wrenches and turn up the wick on the P-pump. Some 25 years later, there are literally thousands of people that know how to get an extra 100-120rwhp out of the P-pumped Cummins using nothing more than a few simple hand tools.
Although we would be remiss if we didn't recommend you start with all the free mods (full-forward AFC, turned star wheel, fuel plate delete, etc.), it's important to know that with an extra 100-120rwhp on tap, the factory automatic or the stock clutch in five-speed manual probably won't like it, or harness it very well. For this reason, and in keeping with our theme of ensuring your budget allows you to enjoy the power you add to your truck, you'll have to fork over the cash for a built transmission rather quickly. If you drive an NV4500-graced '94-'98 Ram, you can literally cut the second and third budgets listed below in half (this five-speed manual transmission is one stout S.O.B. and only requires a clutch upgrade and a larger input shaft to handle major power).
Own a '98.5-'02 model second-gen? Stay tuned. We'll show you how to turn your sluggish, VP44-equipped Cummins into the ultimate play toy/workhorse in the next installment.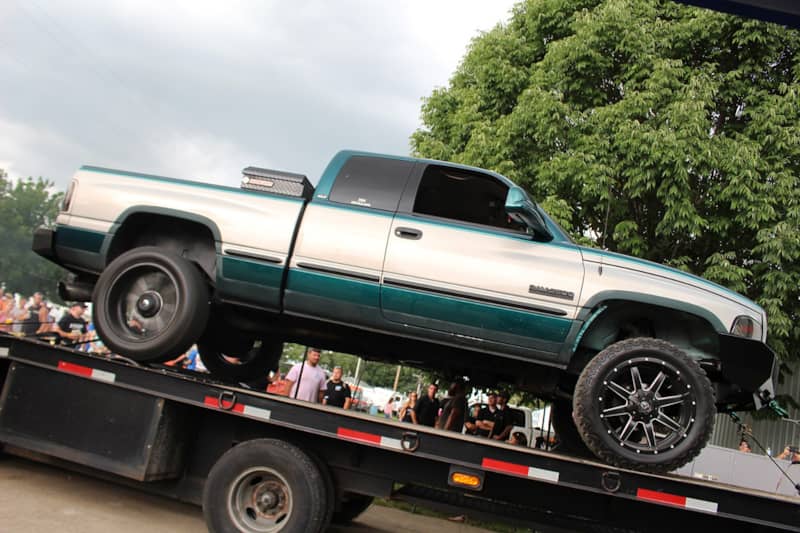 Things to Keep in Mind:
These trucks are old. They were produced more than 20 years ago, so don't expect everything to be in perfect condition (injectors, transmission, turbo).
The '96-'98 versions of the 5.9L (specifically trucks equipped with the NV4500 manual transmission) offer more performance potential than '94-'95 engines, as the later engines benefitted from a 215hp P7100.
Owners of manual transmission '94-'98 Rams can save themselves a lot of money by not having to build the transmission, although a reputable dual disc clutch and possibly an input shaft upgrade should be installed at higher power levels.
Each budget assumes you're starting new, with a bone-stock truck.
Most of the items listed in these budgets is stuff that you and a buddy or novice mechanic could install in a weekend. The labor to have these parts installed has purposely been excluded.
$1,600 Budget (230–300rwhp)
Full-Forward AFC: Free!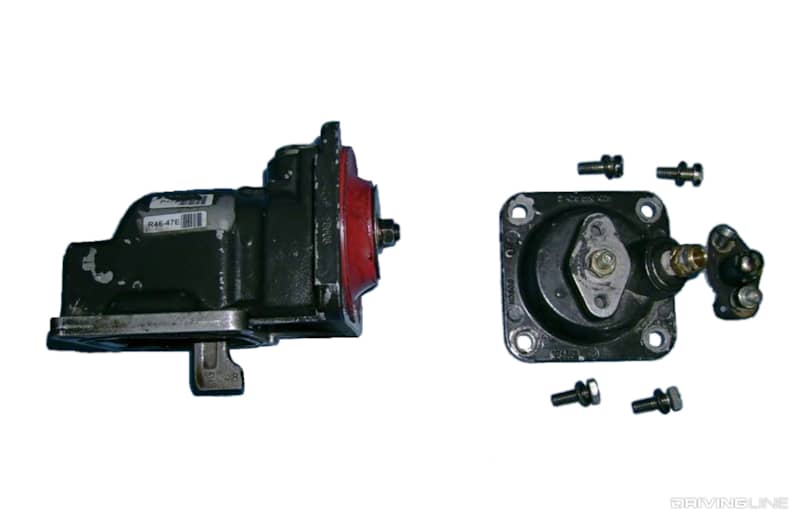 The air fuel control (AFC) assembly controls the P-pump's fuel rate under low-boost conditions. To bring fuel into the equation at a much lower rpm (and lower boost), slide the AFC assembly completely forward.
Adjust the Pre-Boost Screw: Free!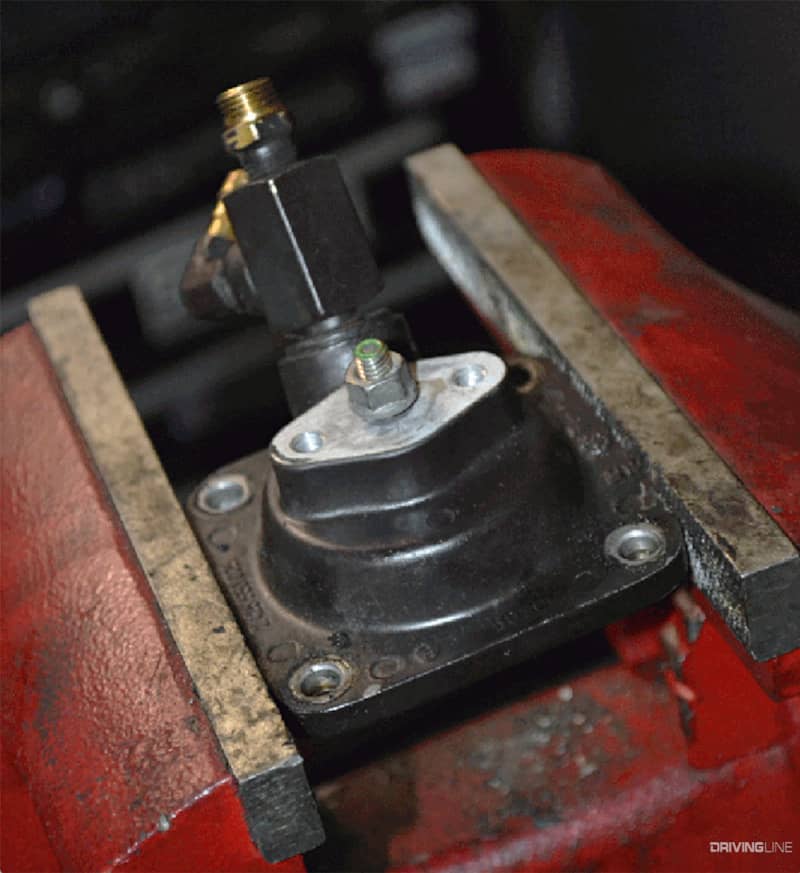 By "adjust" we mean back out the pre-boost screw (i.e. "smoke screw"). Backing out the pre-boost screw changes the pump's governor linkage and also adjusts the rack forward, thereby bringing considerably more fuel in at low engine speed and boost levels.
Turn the Star Wheel: Free!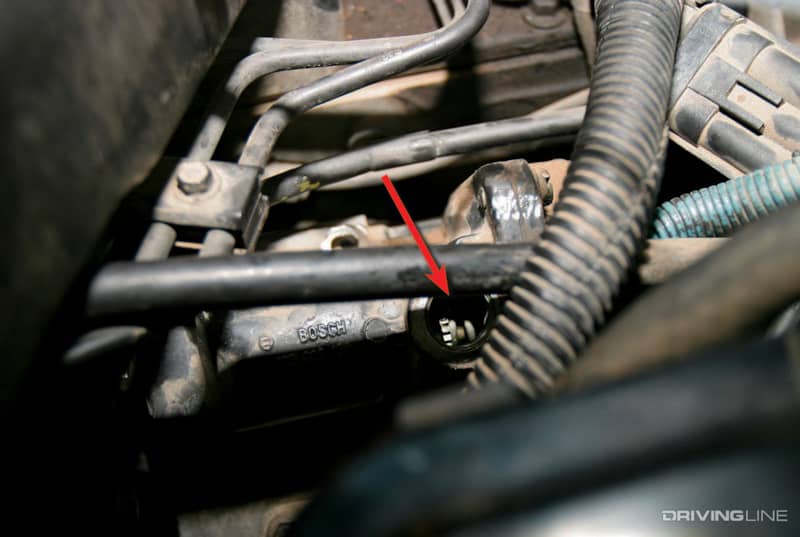 Located inside the AFC housing, the star wheel can be turned toward the passenger side of the truck to open the fuel rack more. A bit of trial and error is required here in order to find the perfect balance between added power and streetability.
Remove the Fuel Plate: Free!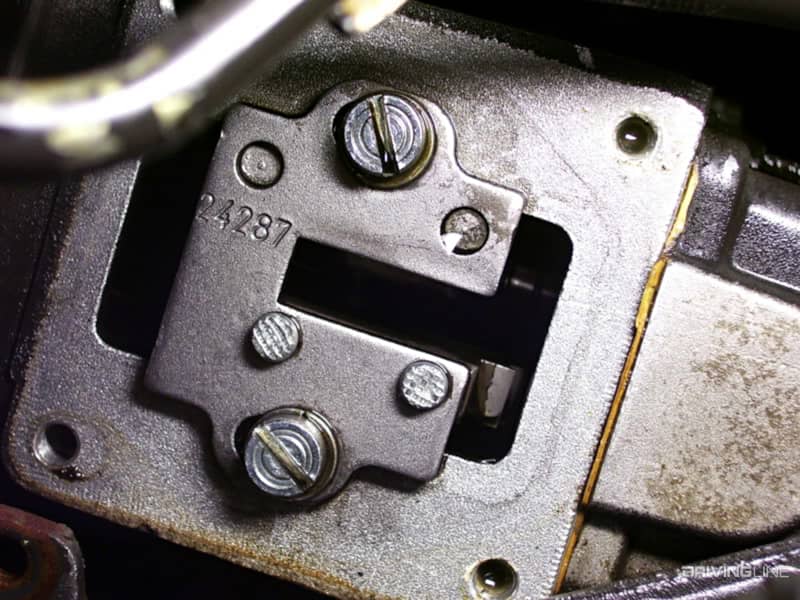 Another freebie, this one allows for full rack travel within the P7100. It calls for you to remove the AFC housing, a tamper-proof bolt and the two fuel plate mounting bolts in order to do it, but—like everything mentioned above—it can be done with a few simple hand tools. Removing the fuel plate usually adds 30-40hp.
Mack Rack Plug: $15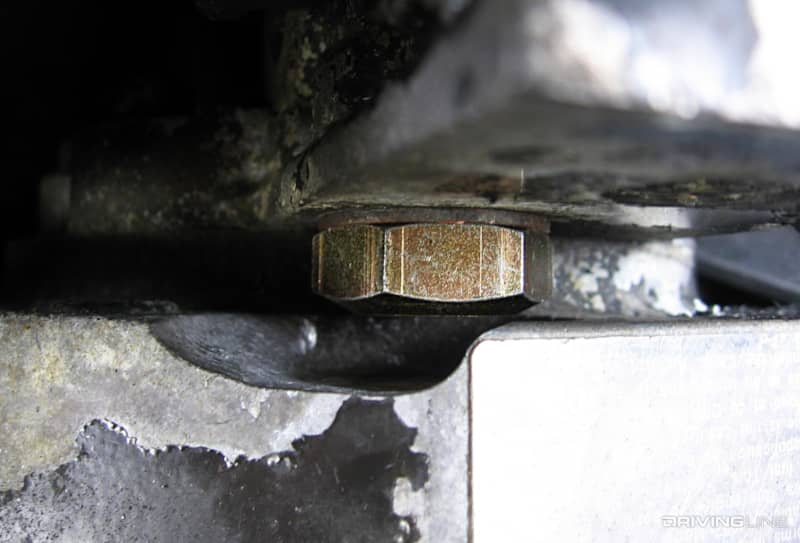 The Mack rack plug has been a go-to, cheap horsepower trick for P-pump owners for as long as we can remember. By increasing rack travel from 19mm to 21mm, it allows approximately 70ccs more fuel into the pump's plungers and barrels. Depending on your specific setup (P7100 model, fuel plate arrangement, delivery valves and injectors), the rack plug can add anywhere from 10-35hp.
Boost Elbow: $25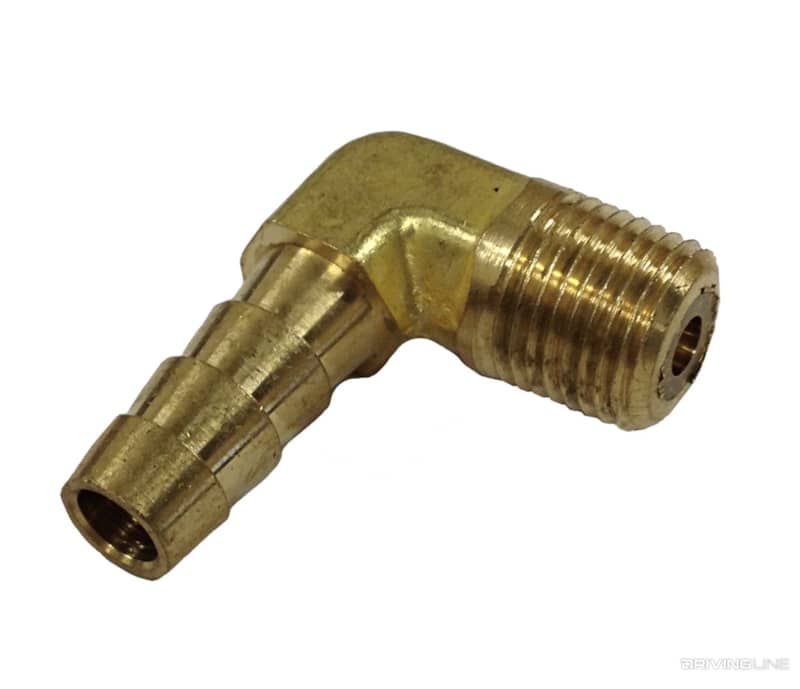 With the factory wastegate limiting the Holset HX35 turbo's ability to make more than 20-22 psi of boost, an adjustable boost elbow (or outright disabling the wastegate) is a necessity. Available from various aftermarket companies, a boost elbow will allow the turbo to produce as much as 35 psi, will help lower your exhaust gas temps and will add 10-20hp to the equation.
3,000 RPM Governor Spring Kit: $115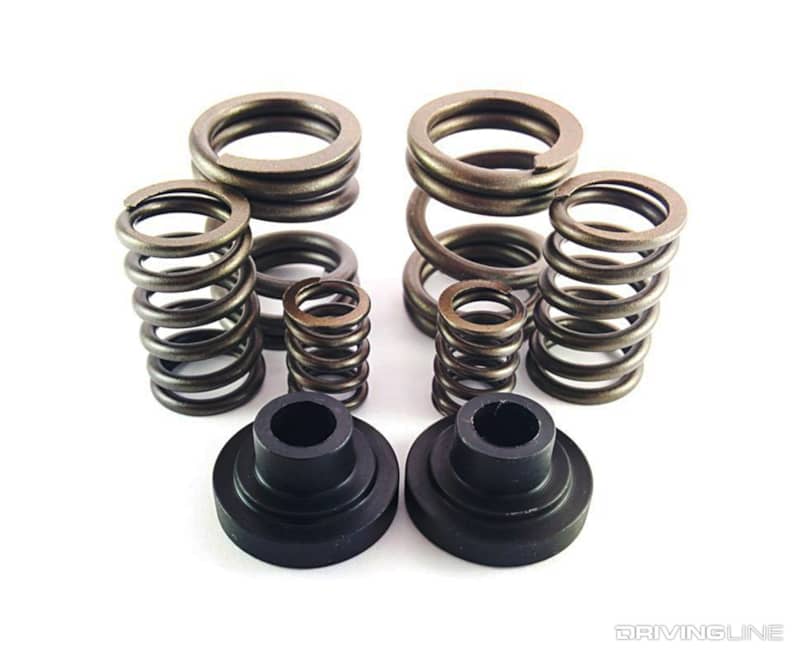 In stock form, the P7100 is governed at approximately 2,700 rpm—and the governor actually begins to de-fuel as early as 2,400 rpm. Installing 3,000 rpm governor springs will broaden the power curve of the engine. Note that most kits come with both 3,000 rpm springs and 4,000 rpm springs, but without stiffer valve springs we would stick with the 3,000 rpm units.
4-Inch Exhaust System: $240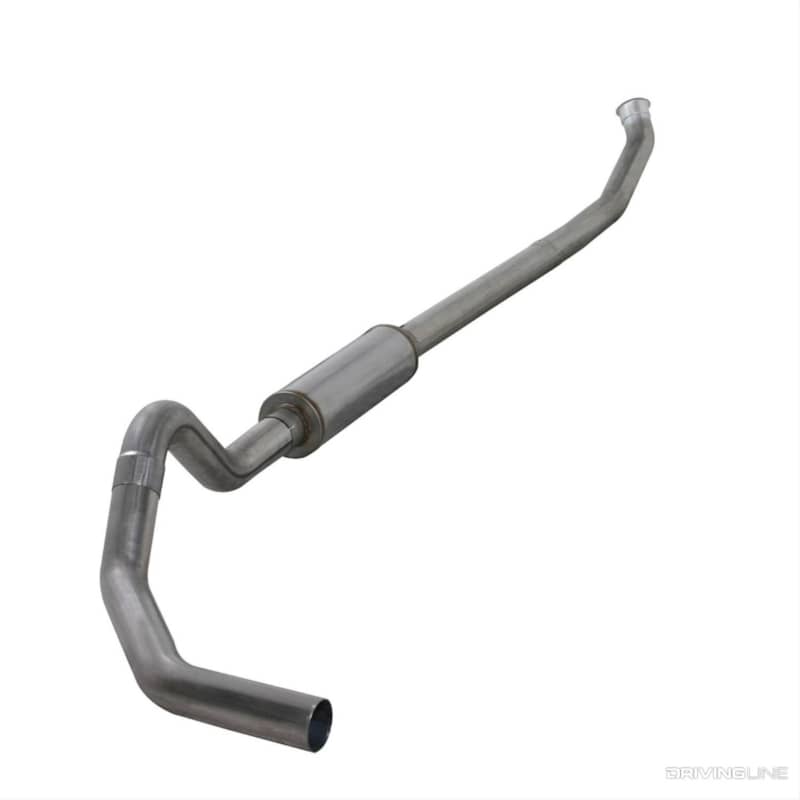 Aftermarket, 4-inch diameter exhaust systems are pretty affordable for second-gen Cummins trucks. The turbo-back system shown comes from Diamond Eye Performance, is aluminized and comes without a muffler or exhaust tip. Like all aluminized exhaust systems, it won't last as long as its stainless steel counterparts, but second-gen owners living in the rust belt can still expect to get five to six years of use out of it.
Big Honkin' Air Filter: $45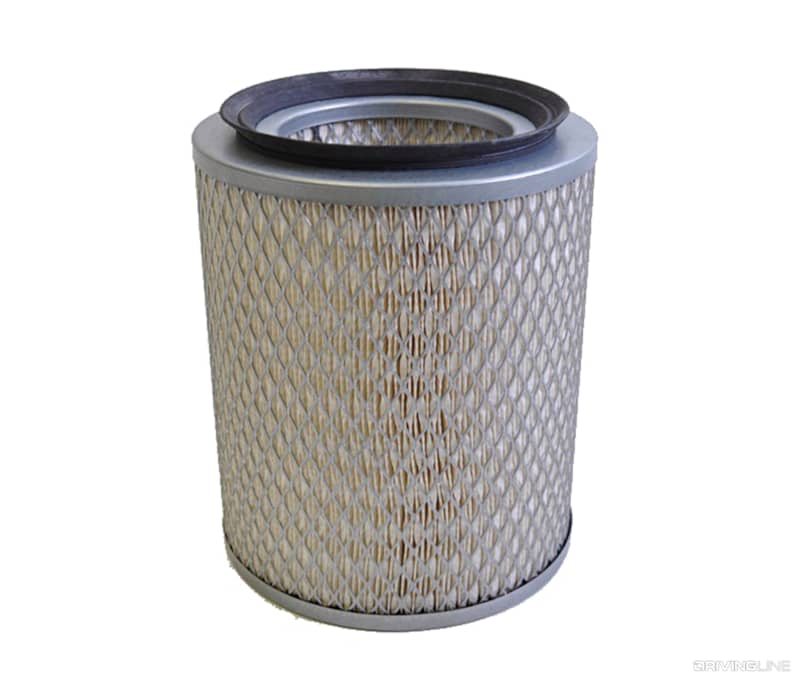 To provide the turbo more airflow on the cheap, many second-gen owners run the BHAF from Fleetguard (PN AH1141). This massive air filter's biggest claim to fame is its ability to offer high flow at low cost.
Auto Meter EGT and Boost Gauges with Pillar Pod: $300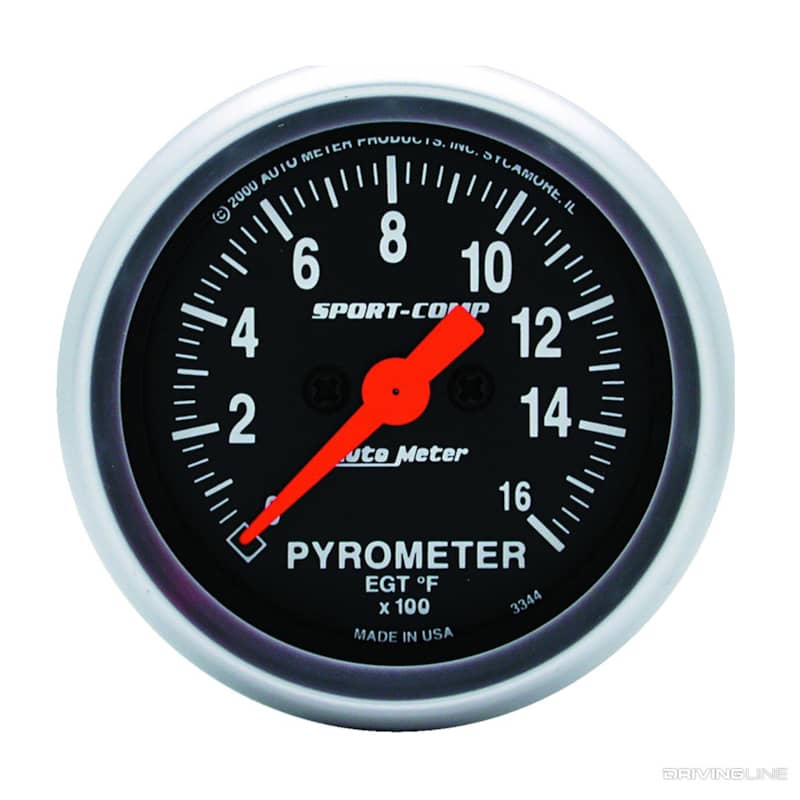 While adding power to a '94-'98 Cummins is stupid-easy, don't burn down the barn! Get yourself a pyrometer to measure exhaust gas temperature (EGT) and a boost gauge to keep tabs on the turbo. As a general rule of thumb, don't spend a lot of time above 1,400 degrees on the pyro or allow the turbo to see 35 psi of boost for extended periods.
Killer Dowel Pin (KDP) Repair Kit: $65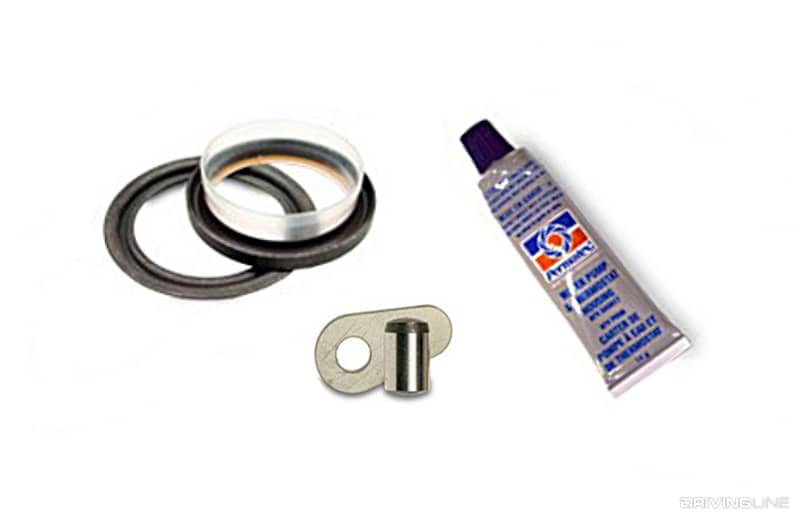 Before you get too carried away in adding power to your P-pumped Cummins (or any '89-'02 5.9L for that matter), it pays to address the killer dowel pin issue before it's too late. During assembly at the factory, a dowel pin was pressed into the Cummins' block in order to locate the timing gear housing. Over time, this pin can work its way loose and cause catastrophic internal damage. At just $65, TST Products offers one of the most affordable killer dowel pin repair kits on the market.
Upgraded Torque Converter or Clutch: $800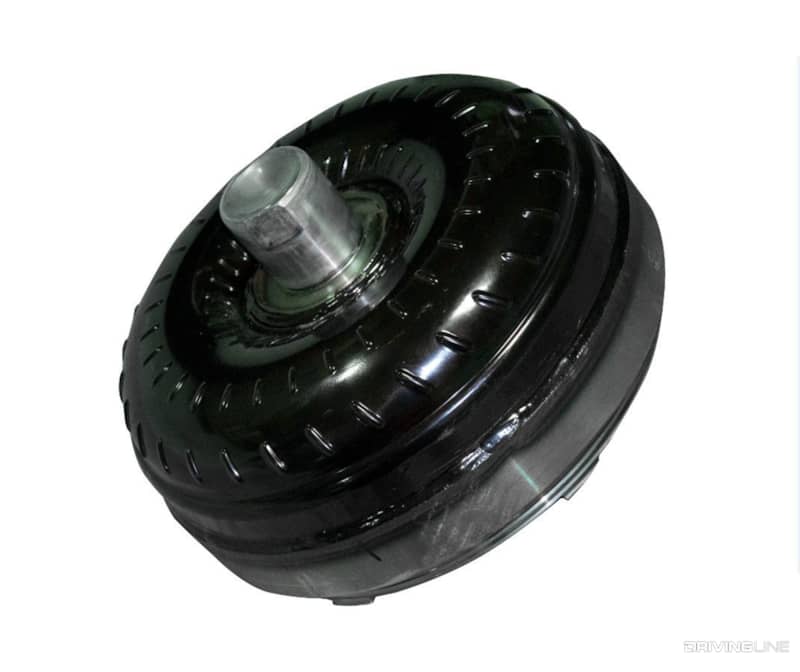 While some torque converters in the 47RH and 47RE automatic transmissions (and clutches in the NV4500 manual transmission) will hold up to these mods, many will not. For this reason, it's wise to make sure you install a converter or clutch with enough holding power to be able to actually use your newfound power. Goerend Transmission offers a sound, single disc converter with a low-stall speed for $800, while South Bend builds several entry level clutches (rated for at least 400hp) in this same price range.
$7,600 Budget (425–450rwhp)
5x12 Injectors: $600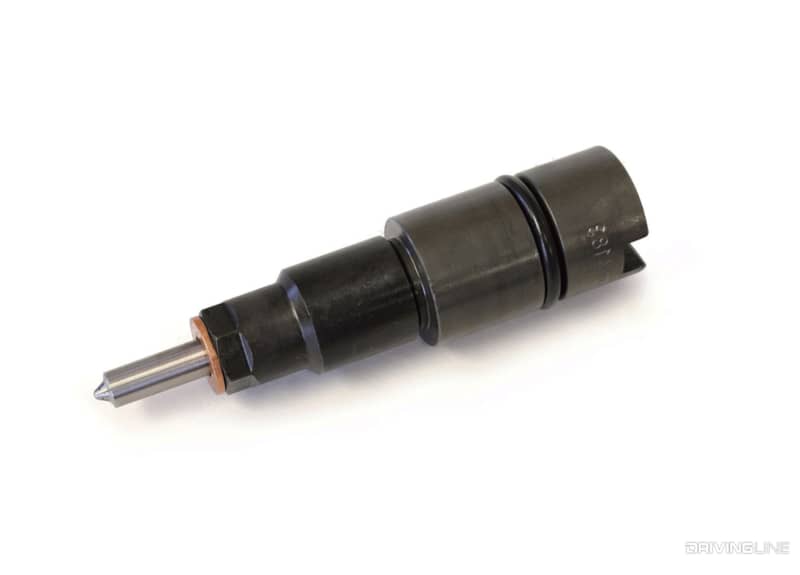 There are literally dozens (if not hundreds) of ways you can go with 12-valve Cummins injectors. However, when it comes to getting the most bang for your buck, we've never forgotten what the 370 Marine-based, 5x12 injectors from Garmon's Diesel Performance are capable of when used in conjunction with longer delivery valve springs and a bump in P-pump timing (430rwhp on a stock turbo). If you're not up on your diesel injector lingo, 5x12 refers to the amount and size of holes in the injector's nozzle. In this case, the injector nozzle has five holes, each measuring twelve-thousandths of an inch (or 0.012 inches) in diameter. The combination of making sure these injectors have had their pop-off pressures matched to one another and that the P-pump's timing has been advanced 17 to 18 degrees is vital in getting the most out of them.
*Keep in mind that fine adjustments of the AFC, pre-boost screw and reintroduction of a fuel plate (stock or aftermarket) may be required in order to achieve the perfect balance of drivability and power.
Delivery Valve Springs: $90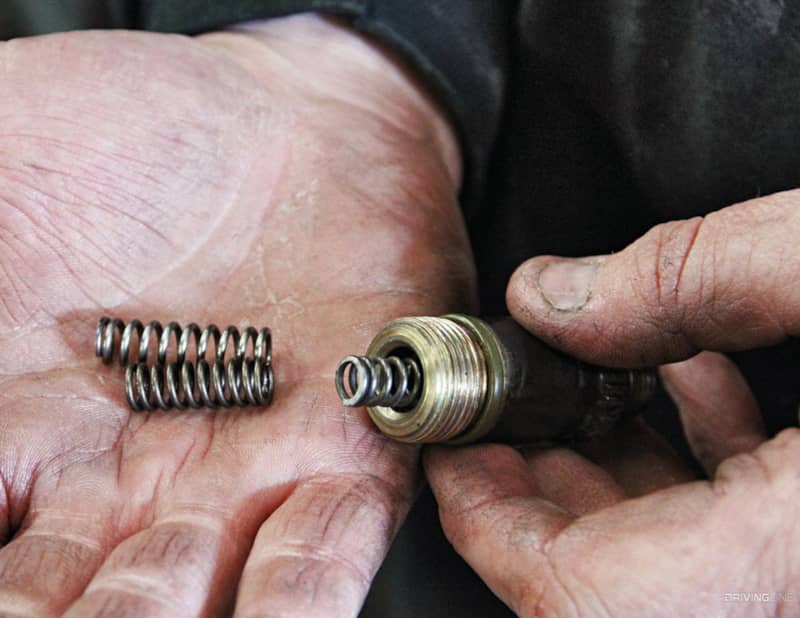 Longer delivery valve springs offer more efficient fuel delivery, a crisper throttle, increased power and cleaner emissions. Note that in this instance we're talking about longer delivery valve springs being matched to a set of the Garmon's Diesel Performance-built 5x12 injectors mentioned above.
Ported Stock, 14cm2 or 16cm2 Turbine Housing: $150-$200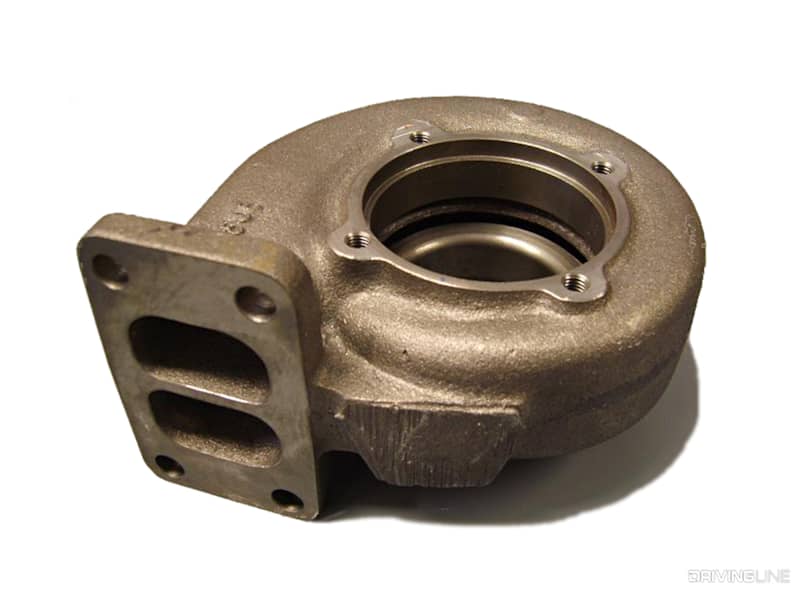 Opening up the exhaust flow of the factory turbo (especially the Holset HX35 on '95-'98 models) can add significant power, along with reducing EGT. With a freer flowing turbine side, be it via a ported factory (12cm2) housing or a larger A/R housing (14cm2 or 16cm2), the HX35 can support more than 450rwhp.
Firepunk Diesel Street & Track Transmission: $5,250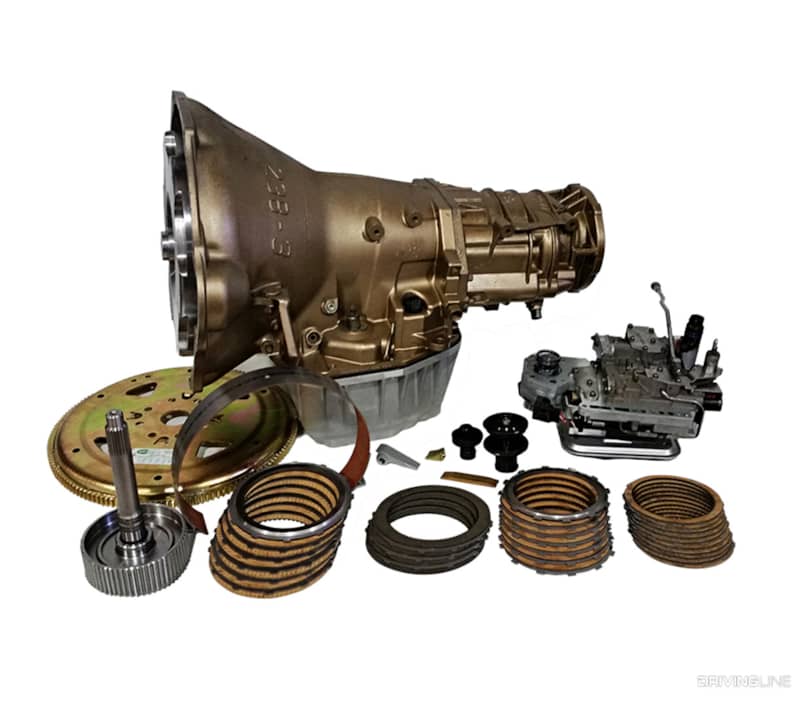 While we know that 5K is no small chunk of change, the Chrysler automatics the folks at Firepunk Diesel put together are proven to last whether you commute, tow or race your truck on a regular basis. At this price point, you get a billet triple-disc torque converter from Diesel Performance Converters, a competition master rebuild kit with added direct drum and Overdrive clutches, one of Firepunk's high-pressure valve bodies and a slushbox that's rated for 550hp. Most importantly, it comes with a billet input shaft (the factory input is at risk of breaking around 400rwhp).
*IMPORTANT: If your truck is equipped with the NV4500 manual, all you'll need is a clutch upgrade. That means instead of spending $7,600 to get to this point, you're spending just $3,300.
Aftermarket Fuel Supply System: $599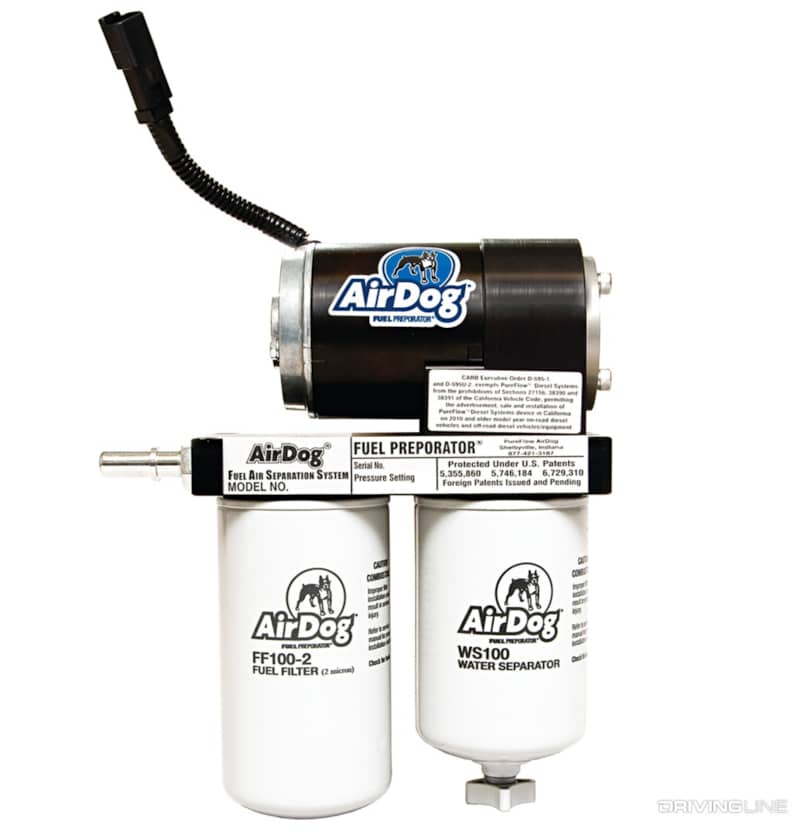 It's never worth taking a chance on starving the P7100, so we would advise installing an aftermarket fuel supply system as soon as possible. This compact system from AirDog comes with a pump that flows 100-gph and is preset to deliver 25 to 30 psi to the P-pump under all driving conditions.
Full-Forward AFC (Mentioned Above): Free!
Adjust the Pre-Boost Screw (Mentioned Above): Free!
Turn the Star Wheel (Mentioned Above): Free!
Remove the Fuel Plate (Mentioned Above): Free!
Mack Rack Plug (Mentioned Above): $15
Boost Elbow (Mentioned Above): $25
3,000 RPM Governor Spring Kit (Mentioned Above): $115
4-inch Exhaust System (Mentioned Above): $240
Big Honkin' Air Filter (Mentioned Above): $45
Auto Meter EGT and Boost Gauges with Pillar Pod (Mentioned Above): $300
Killer Dowel Pin (KDP) Repair Kit (Mentioned Above): $65
$11,000 Budget (515–550rwhp)
ARP Head Studs: $450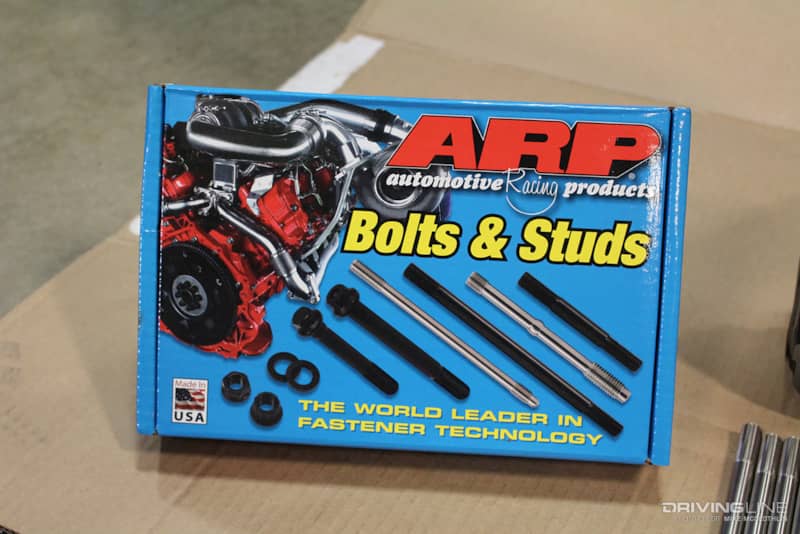 Although we've seen stock head bolts hold up to 100 psi of boost on a 5.9L Cummins, it's best to play it safe when running 50+ psi of boost. Even threading one ARP head stud in at a time has been known to not cause any head gasket issues on high-mile engines.
5x18 Injectors: $900-$1,000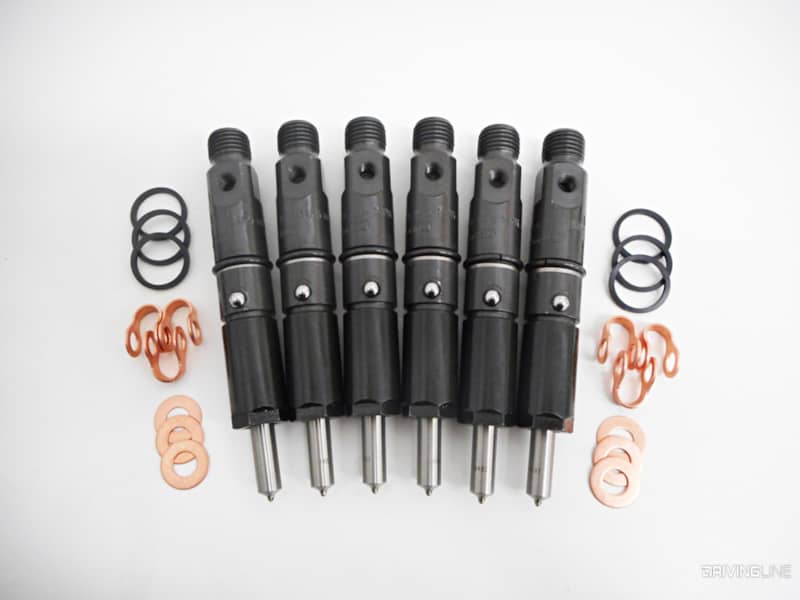 Big power calls for big sticks and these injectors have been known to support north of 700rwhp with the right amount of air (turbos). Spec'd for the stock piston bowl, they feature SAC style nozzles with each hole measuring 0.018 inches.
024 Delivery Valves: $275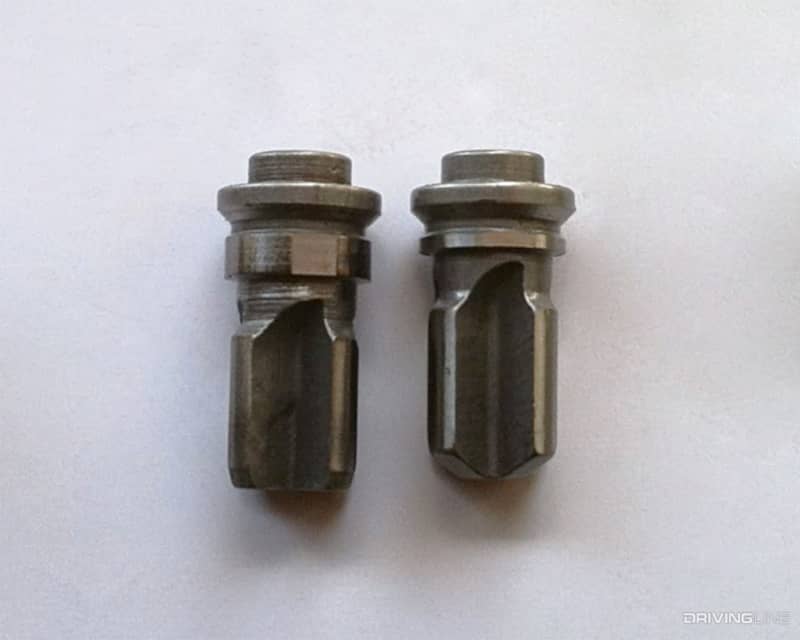 To match the larger injectors, fuel flow to the injectors needs to be increased. These Bosch delivery valves can be sourced through Pure Diesel Power. Without changing anything else (and according to your specific P-pump's setup) they can add as much as 25rwhp.
4,000 RPM Governor Spring Kit (Mentioned Above): $115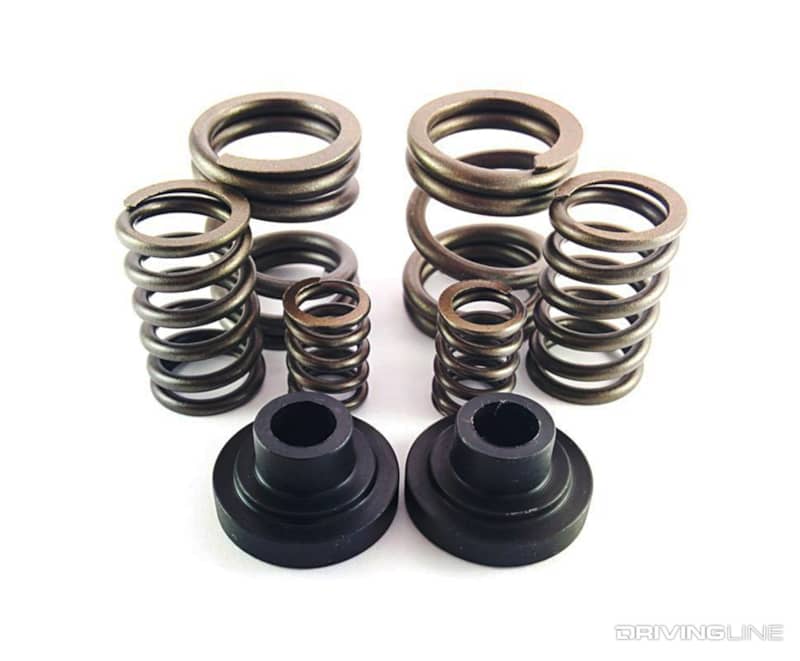 At this point, it's time to go with the 4,000 rpm governor springs over the 3,000 rpm units, along with stiffer valve springs in the head. More on that below.
180 LB Valve Springs: $450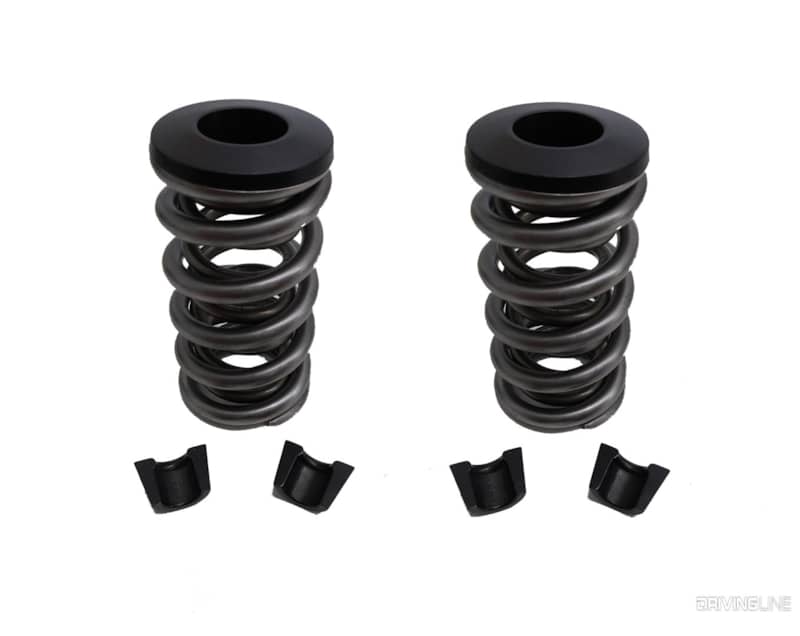 With added boost, drive pressure and rpm in the mix at this power level, valve float and creep will be inevitable with the factory valve springs. These 180 lb springs eliminate all of that and come with retainers and keepers.
64mm S300 Turbo: $1,900-$2,100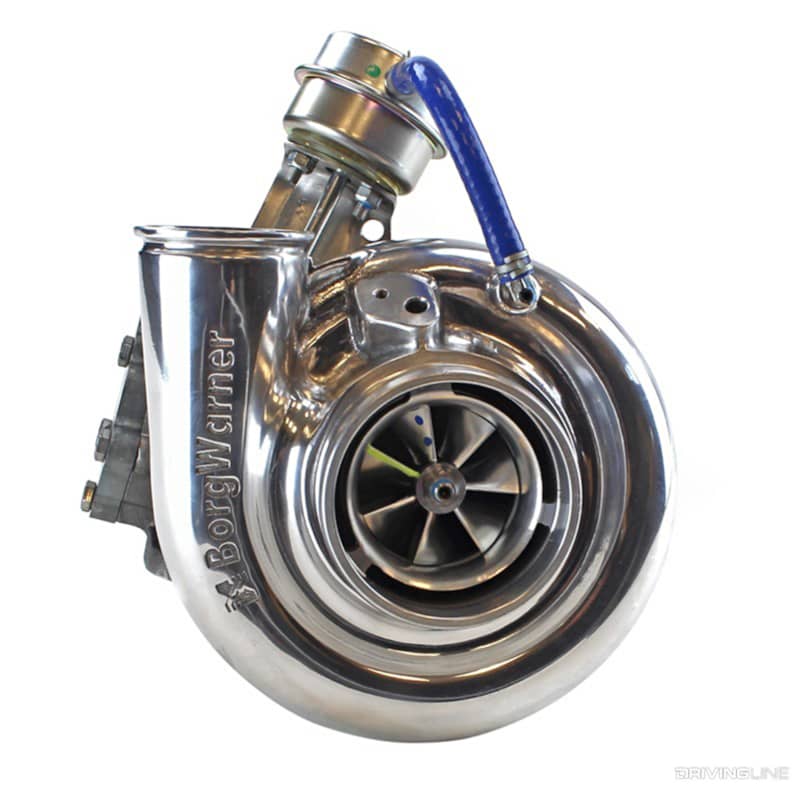 There are a lot of options in the aftermarket for the S300-based BorgWarner turbos, so the 64mm (compressor inducer) is a general direction to go once you reach this power point. Don't forget to take your elevation, driving style and what tasks you use the truck for into consideration when spec'ing out the perfect turbo for your needs. We would also choose a charger that utilizes either a 71mm or 74mm turbine wheel (exducer), as the common 65mm often doesn't flow enough in bigger injector applications. Later on down the road, a 64mm S300 works great in compound arrangements—so it's a solid investment in your truck's performance future.
Delivery Valve Springs (Mentioned Above): $90
Firepunk Diesel Street & Track Transmission (Mentioned Above): $5,250
Aftermarket Fuel Supply System (Mentioned Above): $599
Full-Forward AFC (Mentioned Above): Free!
Adjust the Pre-Boost Screw (Mentioned Above): Free!
Turn the Star Wheel (Mentioned Above): Free!
Remove the Fuel Plate (Mentioned Above): Free!
Mack Rack Plug (Mentioned Above): $15
4-Inch Exhaust System (Mentioned Above): $240
Big Honkin' Air Filter (Mentioned Above): $45
Auto Meter EGT and Boost Gauges with Pillar Pod (Mentioned Above): $300
Killer Dowel Pin (KDP) Repair Kit (Mentioned Above): $65