MTN OPS 1996 Dodge Ram Cummins Diesel 4x4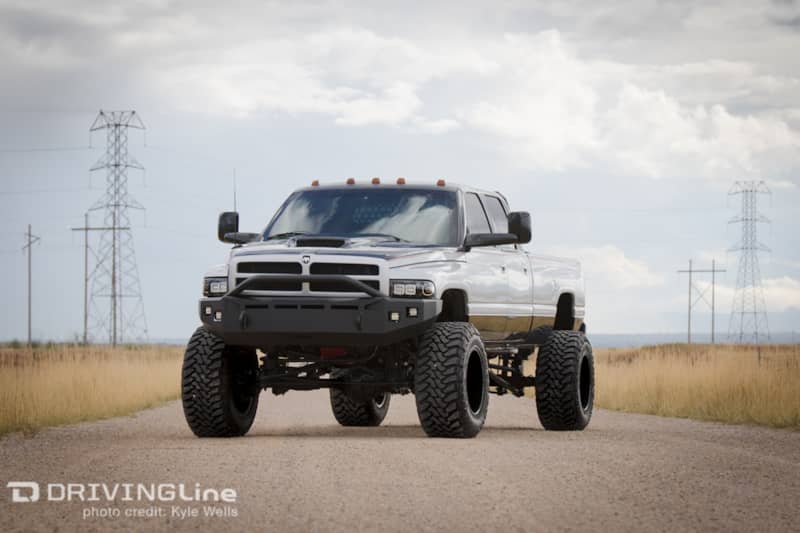 Are you looking for a new truck and have a dollar to spare? Well, this 800 horsepower 1996 Dodge Ram ¾-ton could be yours. How so you might ask? Dave Sparks and his crew of GearHeads build diesel trucks only to give them away for one dollar to a lucky winner. Contestants enter to win by purchasing goods through the Diesel Truck For A Buck website. Every five dollars spent is an entry to win the truck.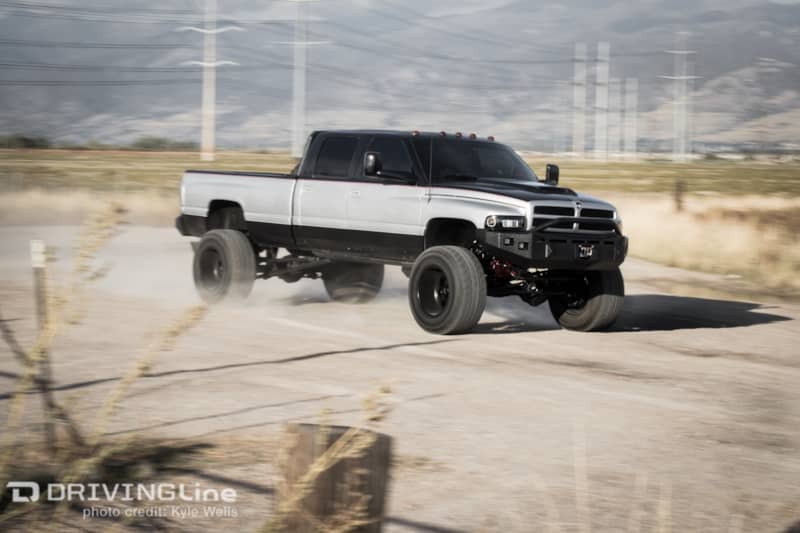 The 1996 Dodge Ram you see here was built from the ground up. After finding the cab in bad shape sitting somewhere in Idaho, it was drug back to Sparks Motors in North Salt Lake, Utah, where in only a few shorts weeks, it was transformed into the rig you see here today.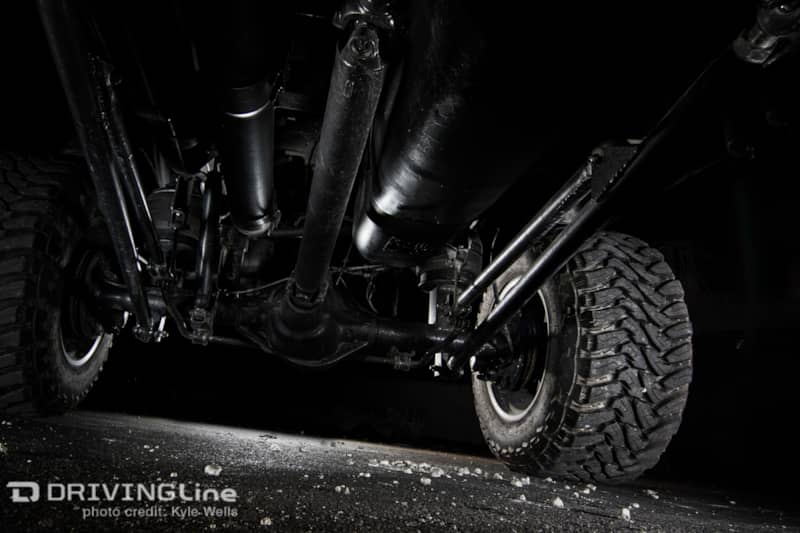 The Truck sits on 38X15.50 tires wrapped around 20-inch American Force Wheels, giving it a nice wide stance. The front sits on a custom built radius arms with coil springs. The rear is setup on the same radius arm design, but with self-leveling airbags that can be manually dumped. This truck refuses to squat even under the heaviest loads!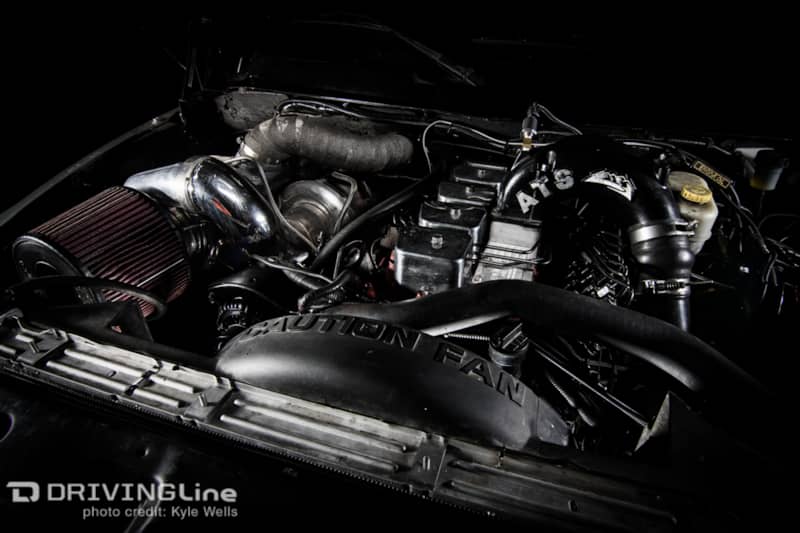 The truck is powered by a built 12-Valve Cummins diesel engine using Twin 64/78 compound turbos, RS 120 injectors, DragonFly P Pump, Race Heads, Fass 150GPH Fuel/Air Separator, ARP Studs, Billet Tappet Cover, billet Intake, and billet freeze plugs from Industrial Injection. Delivering the power from the Cummins is a NV5600 six-speed manual transmission from a 2001 Dodge Ram ¾-ton and sports a Valair Performance Dual Disc Clutch. All this can be closely monitored on the Edge digital gauge.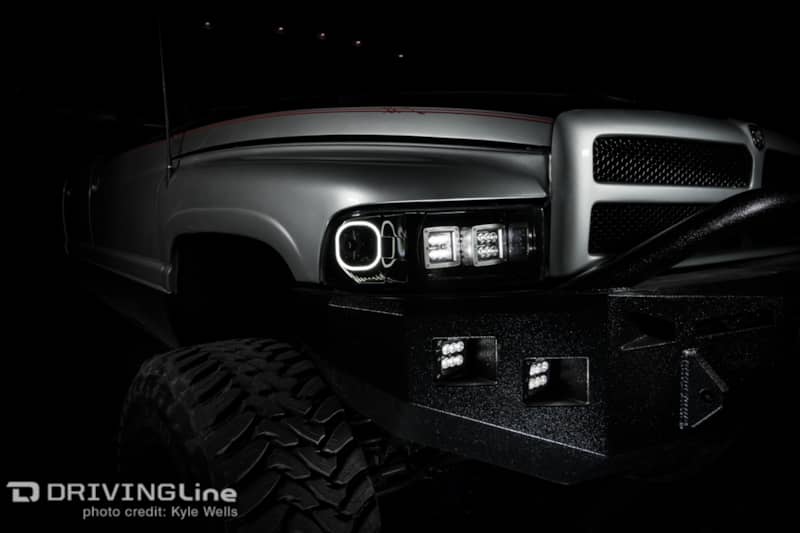 The custom headlights were built by Brady King, the owner and Founder of EcoTint. Combine those with the four DPG Cube Lights in the Custom Fusion Bumpers and this truck provides all the light you would ever need.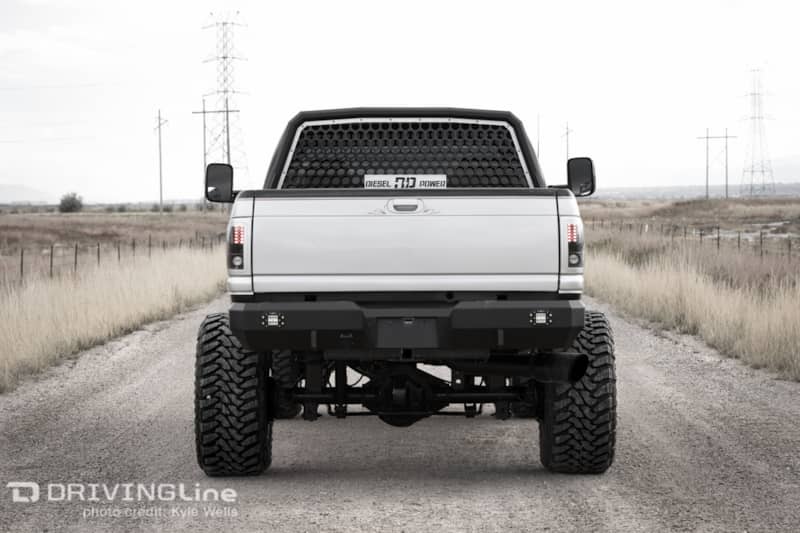 The two-tone paint and free hand pinstriping was done in house at Sparks Motors. And since this truck was built to work, the cab is protected from the cargo via a custom-built headache rack by Mallory Engineering.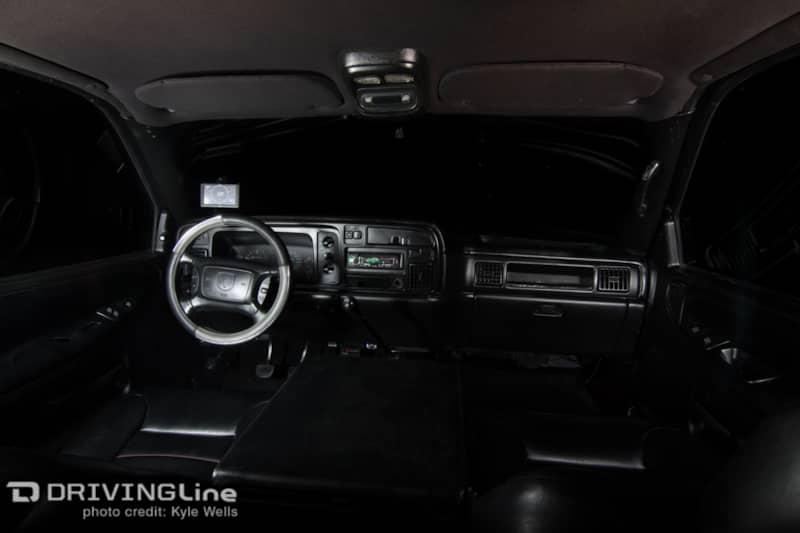 The custom quad cab offers almost as much leg room in the back as a late-model Ram. It's also nicely appointed with custom leather seats.
You have until November 1st to win this truck. Click here to learn more.