Budget Diesel Mods: '98.5-'02 Cummins
In terms of entry-level mods, the '94-'98 P-pumped 5.9L Cummins is a hard act to follow. Thanks to its electronic VP44 injection pump, the 24-valve version of the 5.9L offered in '98.5-'02 Dodge Rams can't pick up a quick 100hp for zero dollars spent. However, for street-driven applications between 300 and 550rwhp, the 24-valve really isn't any more expensive to make power with than a P-pumped 12-valve. Don't believe us? Find out for yourself below.
Sure they had their fair share of problems and yes, they're plagued by weak automatic transmissions and the VP44 is susceptible to premature failure (thanks to the factory lift pump), but once these items are addressed you've got a heckuva powertrain on your hands. And don't forget that what the VP44 lacks in high rpm fueling it more than makes up for at lower engine speeds, where some pretty monstrous torque figures are produced.
Interested in finding out which aftermarket parts the '98.5-'02 Cummins responds to best? Give the following list a glance. And (once again) stay tuned for more. Mod lists for the common-rail 5.9L and 6.7L mills are coming your way next.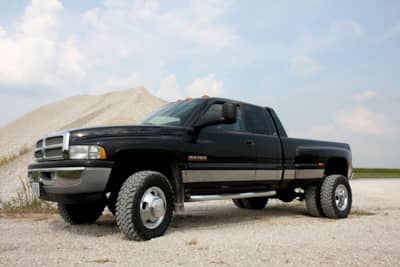 Things to Keep in Mind:
These trucks are getting older. The last one rolled off the assembly line more than 15 years ago, so don't expect everything to be in perfect condition (injectors, injection pump, transmission, turbo, etc.).
Between '99-'01 model year versions of the 24-valve 5.9L, approximately 100,000 blocks were cast with thinner walls near the water jackets than what was found on most '98.5 and '02 crankcases. These blocks are known as "53 blocks" and they are liable to crack over time.
Owners of manual transmission '98.5-'02 Rams can save themselves a lot of money by not having to build up the 47RE automatic, but a reputable dual disc clutch and a larger diameter input shaft should be installed at higher power levels.
Each budget assumes you're starting new, with a bone-stock truck.
Most of the items listed in these budgets are things that you and a buddy or novice mechanic could install in a weekend. The labor to have these parts installed has purposely been excluded.
Despite all the rumors and horror stories you might've heard, a well-maintained VP44 will easily last between 150,000 to 200,000 miles.
$1,900 Budget (270–300rwhp)
Also known as the Drag/Comp box, Edge Products' Comp module has long been a favorite electronic power adder in the VP44 Cummins segment. On stock injector '98.5-'02 trucks, the Hot version of Edge's Comp box can add as much as 130hp at the wheels, along with 350 lb-ft of torque.
Boost Elbow: $25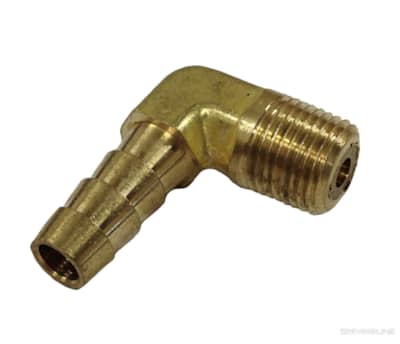 With the factory wastegate limiting the turbo's ability to make adequate boost, an adjustable boost elbow is a necessity. Available from various aftermarket vendors, a boost elbow will allow the turbo to produce as much as 35 psi, lower your exhaust gas temperature (EGT) and add horsepower to the bottom line.
Aftermarket Fuel Supply System: $599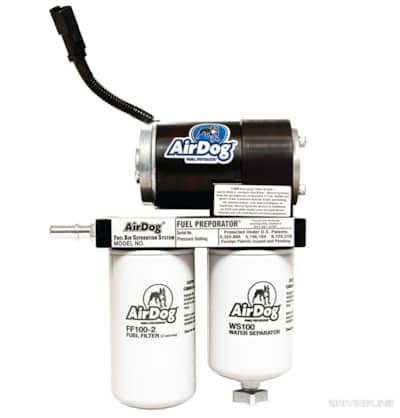 Because the factory lift pump is known to die a slow death, it gradually feeds less and less fuel supply pressure to the VP44. This can lead to both the lift pump and injection pump checking out. Before you get too carried away with modifications, we would install a 100 gph lift pump system from AirDog for this very reason.
4-Inch Exhaust System: $240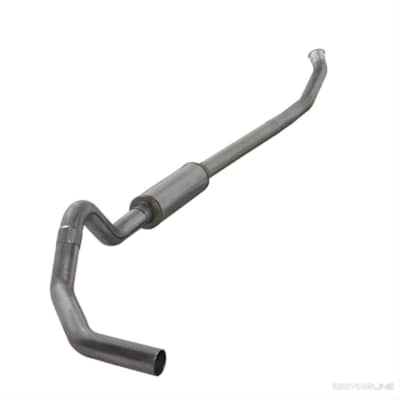 Aftermarket, 4-inch diameter exhaust systems are pretty affordable for second-gen Cummins trucks. The turbo-back system shown comes from Diamond Eye Performance, is aluminized and comes without a muffler or exhaust tip. Like all aluminized exhaust systems, it won't last as long as its stainless steel counterparts, but second-gen owners living in the rust belt can still expect to get 5-6 years of use out of it.
Auto Meter EGT and Boost Gauges with Pillar Pod: $300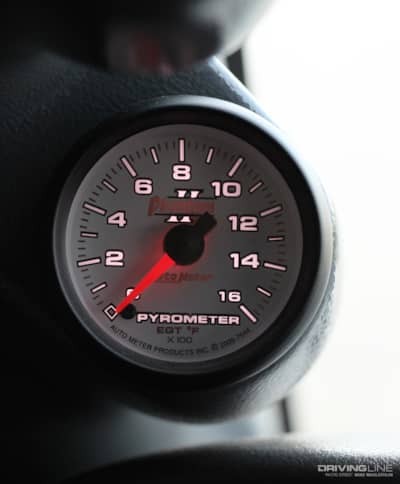 With added fueling and more than 30 psi of boost on tap thanks to the Edge Comp box and boost elbow, make sure you pick up a pyrometer to measure exhaust gas temperature and a boost gauge to keep tabs on the turbo. As a general rule of thumb, don't spend a lot of time above 1,400 degrees on the pyro or allow the turbo to see 35 psi of boost for extended periods.
$3,400 Budget (380–410rwhp)
100HP Injectors: $684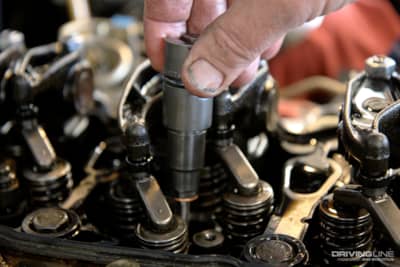 Although the stock turbocharger will be nearing its limit, you can get away with throwing a 100hp set of injectors into a 24-valve and having it live. Just make sure you watch your EGT when towing or hot-rodding around. The 100hp injectors offered by Scheid Diesel provide proven power gains and are built using brand new Bosch nozzles.
Upgraded Torque Converter or Clutch: $800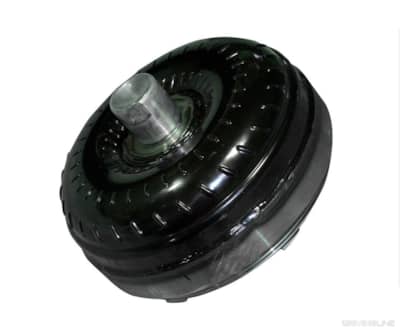 While some torque converters in the 47RE automatic transmission (and the clutch in the NV4500 and NV5600 manual transmissions) will hold up to these mods, most won't be able to hack it for very long. For this reason, it's wise to make sure you install a converter or clutch with enough holding power to be able to actually use your newfound power. Goerend Transmission offers a sound, single disc converter with a low-stall speed for $800, while South Bend builds several entry-level clutches (rated for at least 400hp) in this same price range.
Edge Products Hot Comp Module (Mentioned Above): $725
Boost Elbow (Mentioned Above): $25
Aftermarket Fuel Supply System (Mentioned Above): $599
4-Inch Exhaust System (Mentioned Above): $240                                              
Auto Meter EGT and Boost Gauges with Pillar Pod (Mentioned Above): $300
$5,300 Budget (425–450rwhp)
62mm Turbo: $1,575
Rated for up to 525rwhp, High Tech Turbo's drop-in HTB2/62 Street Stock charger is a nice complement for 100hp injectors. EGT will be cooler and the added airflow will yield more power over the previous budget. This turbo utilizes a 62mm compressor wheel, 65mm turbine wheel and a 14cm2 turbine housing.
Cold Air Intake: $299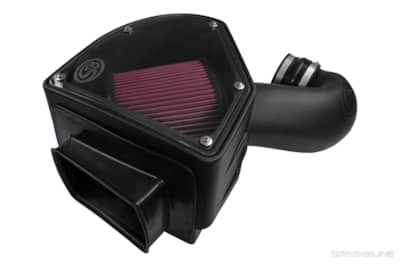 At this point (and especially with a higher flowing turbo feeding the engine), we would throw a quality aftermarket cold air intake from S&B Filters on the truck. These systems ease serviceability, match or exceed the factory filtration standard and offer an oiled air filter option that's reusable.
100HP Injectors (Mentioned Above): $684
Upgraded Torque Converter or Clutch (Mentioned Above): $800
Edge Products Hot Comp Module (Mentioned Above): $725
Aftermarket Fuel Supply System (Mentioned Above): $599
4-Inch Exhaust System (Mentioned Above): $240                                              
Auto Meter EGT and Boost Gauges with Pillar Pod (Mentioned Above): $300
$13,300 Budget (550–570rwhp)
150HP Injectors: $830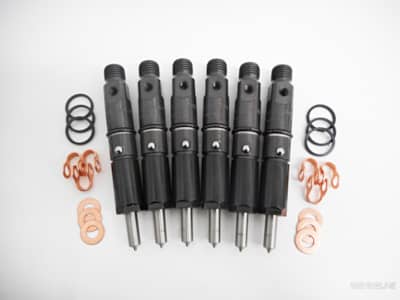 The best way to make power with a VP44 is to add a sizeable set of injectors. If your goal is to breach the 500rwhp mark, it's going to take a set of quality 150hp units from a name such as Scheid Diesel (priced above), Industrial Injection, or Dynomite Diesel Products to get you there.
High Output VP44: $1,791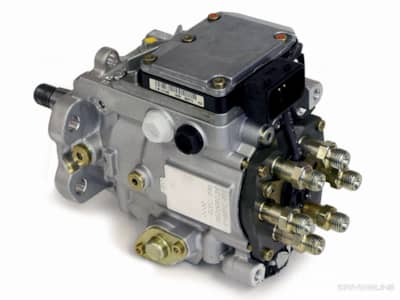 While solid power figures can be made using the standard output (factory) VP44 pump, the aftermarket's high output versions (also known as "hot rod" pumps) undoubtedly make more power. On bone-stock '98.5-'02 Rams, Scheid Diesel's High Output VP44 can add as much as 100 additional horsepower. In person, we've seen it add 75rwhp to a truck running 100hp injectors and a mild tuning module.
S300 Turbo Upgrade: $2,000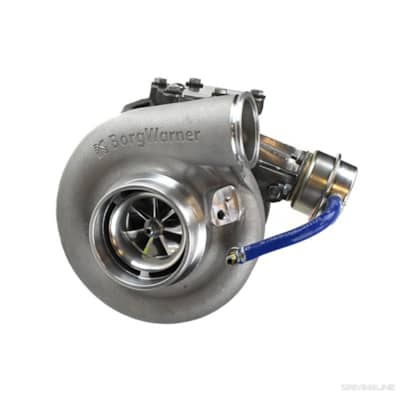 Both BD Diesel's Super B Special 63mm SXE and Industrial Injection's Phat Shaft 64mm will support 550 to 570rwhp and both retail for roughly the same price—so you can't go wrong with either one. Both chargers feature a forged milled wheel (FMW) compressor wheel, a 360-degree thrust bearing for ultimate reliability and a T3 turbine inlet flange.
Aftermarket Exhaust Manifold: $431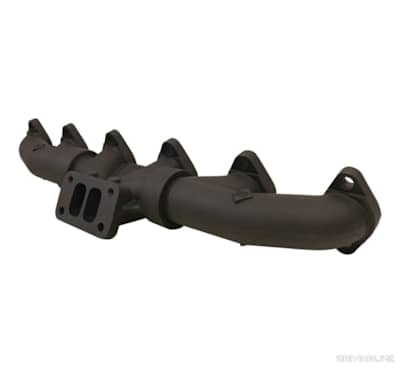 All of the '98.5-'02 trucks we've seen clearing 550rwhp on 150hp injectors have had an aftermarket exhaust manifold in the mix. With a reputation for building durable, high-flowing Cummins exhaust manifolds, a T3 Pulse manifold from BD Diesel would be the route we would take.
Heavy-Duty Valve Springs: $399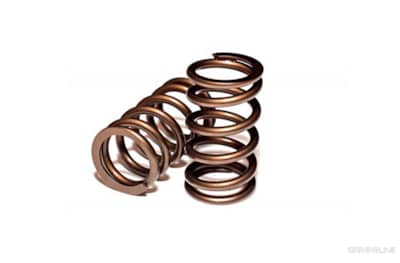 Hamilton Cams' heavy-duty, 103-pound valve springs rule out valve float and valve creep under high rpm and excessive boost conditions. While high rpm isn't of much concern with the rpm-limited VP44, the 35 to 50 psi worth of boost you'll see with this setup can lead to reversion with the factory (78-82-pound) valve springs left in the head.
ARP Head Studs: $415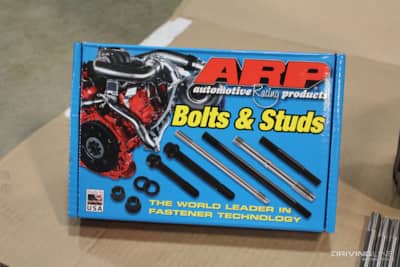 Although the 24-valve 5.9L Cummins' stock head bolts hold up well to big boost and high drive pressure, it's best to play it safe when running elevated pressures. Even threading one ARP head stud in at a time has been known to not cause any head gasket issues on high-mileage engines.
Firepunk Diesel Street & Track Transmission: $5,250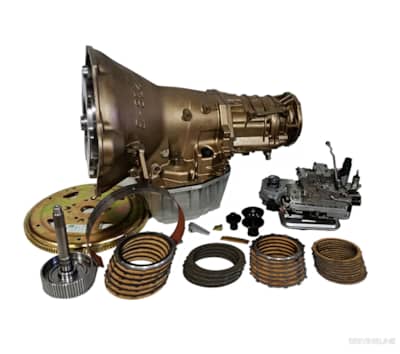 While we know that $5,000 is no small chunk of change, the Chrysler automatics the folks at Firepunk Diesel put together are proven to last whether you commute, tow or race your truck on a regular basis. At this price point, you get a billet triple-disc torque converter from Diesel Performance Converters, a competition master rebuild kit with added direct drum and Overdrive clutches and one of Firepunk's high-pressure valve bodies. Most importantly, it comes with a billet input shaft (the factory input is at risk of breaking around 400rwhp).
*IMPORTANT: If your truck is equipped with the NV4500 ('98.5-'02) or NV5600 manual ('01-'02 H.O.), we would recommend adding a 3250 dual disk clutch from South Bend at this point. That means you aren't spending $13,300 to get to 550+rwhp, you're spending less than $10,000.
Cold Air Intake (Mentioned Above): $299
Edge Products Hot Comp Module (Mentioned Above): $725
Aftermarket Fuel Supply System (Mentioned Above): $599
4-inch Exhaust System (Mentioned Above): $240
Auto Meter EGT and Boost Gauges with Pillar Pod (Mentioned Above): $300