Budget Diesel Mods: LBZ Duramax
If ever there was a Holy Grail version of the Duramax, the LBZ would be it. This rendition of GM's 6.6L V8 would mark its last production run without the hard-hitting emissions control measures that would follow, namely diesel particulate filters and regeneration. The LBZ would also come with a higher pressure version of the Bosch common-rail injection system, capable of producing 26,000 psi (versus 23,000 psi on LB7 and LLY mills) and was backed by a six-speed version of the Allison 1000. Furthermore, the LBZ engine's '06-'07 production run coincided with the final two years of GM's revered classic body style being available on its HD trucks.
Highly beneficial to enthusiasts seeking to add power to an already-potent package, the LBZ came with a lower compression ratio than its LB7 and LLY predecessors (16.8:1 vs. 17.5:1). This meant the engine would see less peak cylinder pressure, which resulted in its connecting rods being subjected to less stress. While one weak link had been eliminated, another arose in that the LBZ's pistons were vulnerable to cracking at power levels beyond 600rwhp. To keep your truck reliable—and because most Duramax enthusiasts draw the line at 650rwhp (if not before it)—our LBZ parts recipes conclude before you're in "built engine" territory.
Own an '07.5-'10 Chevy or GMC HD? Stay tuned. Our LMM power packages come your way next.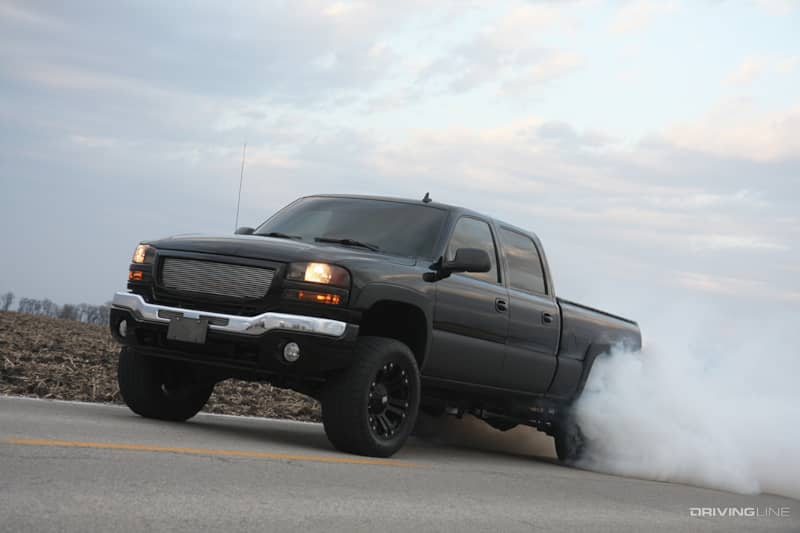 Things to Keep in Mind:
Beyond simple bolt-ons—and due to the common-rail injection system—chasing horsepower with these trucks can be fairly expensive.
Like all Duramax-powered GMs, the Allison automatic transmission will need to be upgraded early on in the modification process, namely if you plan to go much further than 400rwhp.
At any power level beyond 600rwhp, the LBZ's factory pistons are at risk of cracking.
Each budget assumes you're starting new, with a bone-stock truck.
Most of the parts listed in these budgets are things that you and a buddy or novice mechanic can install in a weekend (with the exception of the transmission build and EFI Live tuning). As such, the labor to have these parts installed has purposely been excluded.
$1,900 Budget (425–450rwhp)
EFI Live with TCM Tuning: $1,100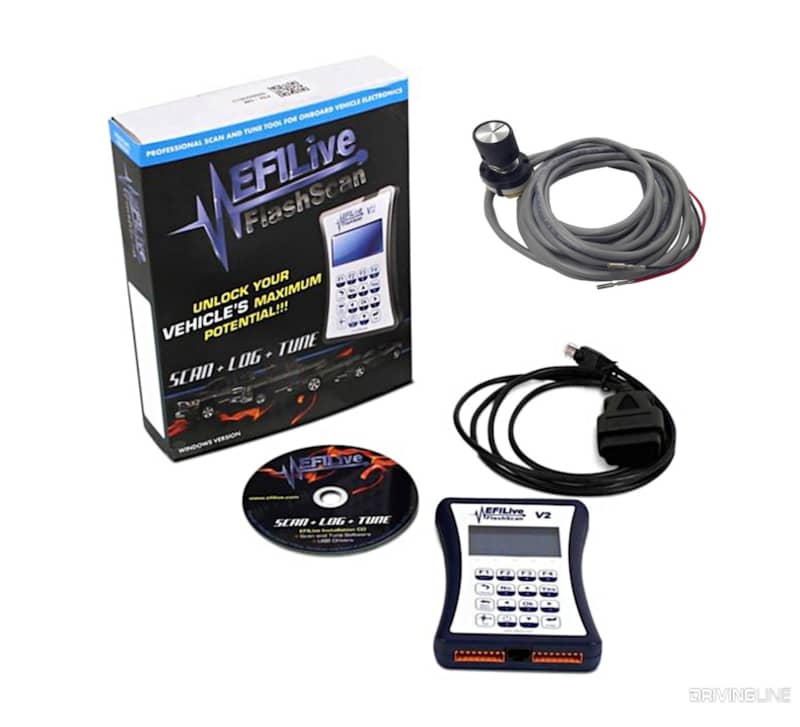 No different from the LB7 and LLY Duramax, the best method of extracting horsepower from the LBZ is through custom EFI Live tuning—and as much as 530rwhp can be made with the stock turbo and injectors. However, even though the six-speed Allison 1000 is capable of handling more power than the five-speed version in factory form, you're still likely to shorten the life of the transmission if you abuse the hottest tune in your arsenal.
4-Inch Exhaust System: $260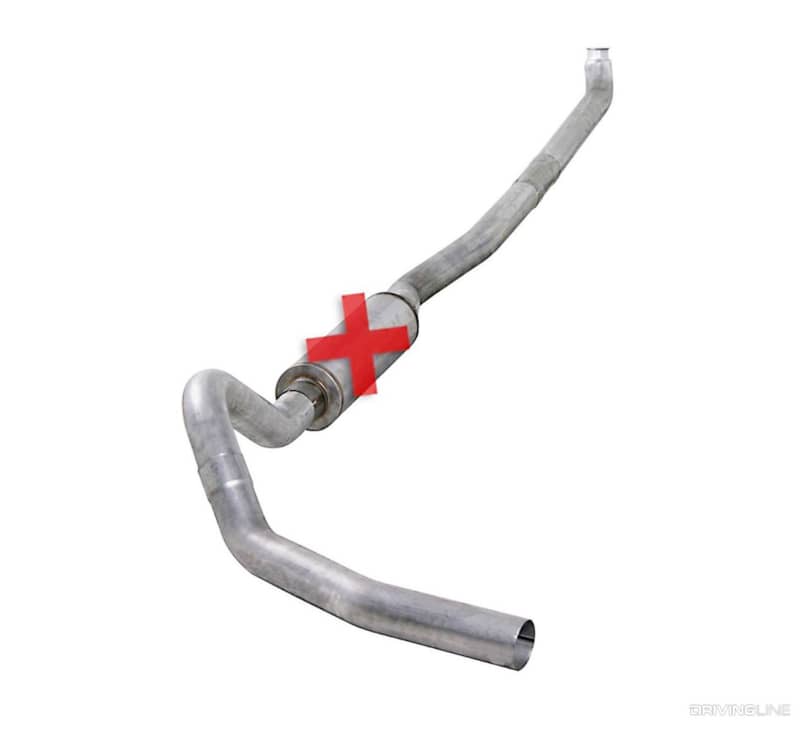 Nearly all of the exhaust systems available for the LBZ Duramax can also be used on the LB7 ('01-'04), LLY ('04.5-'05) and even the LMM ('07.5-'10). Diamond Eye Performance's 4-inch diameter, downpipe-back, aluminized exhaust system (shown) is one of these systems. Depending on where you shop, it will run you $250 to $270 online.
Edge Insight CTS2 Monitor with EGT Starter Kit: $550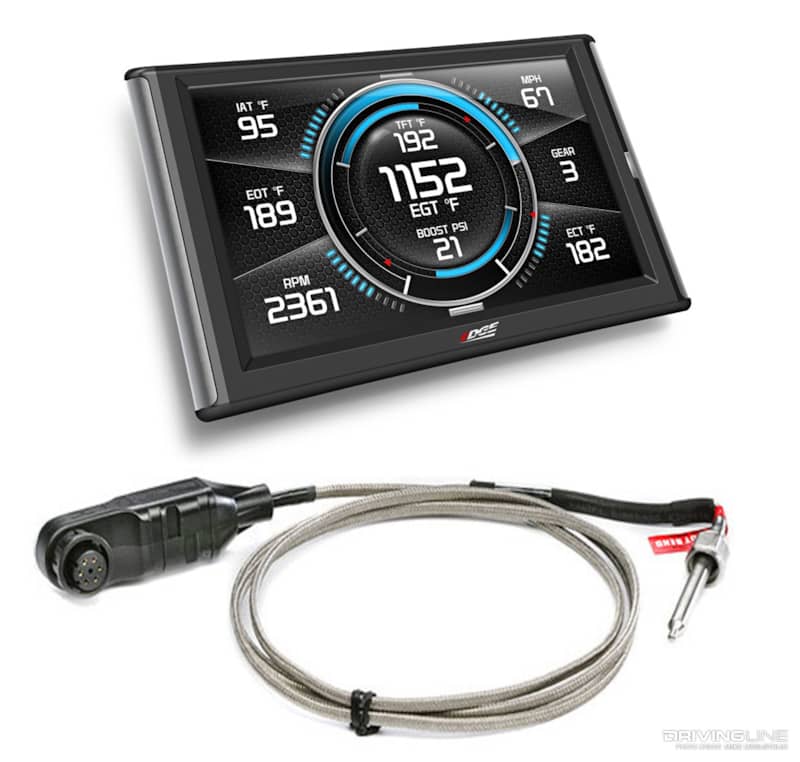 Edge Products' Insight CTS2 monitor allows you to view every parameter the ECM keeps track of, which includes key vitals like rail pressure, boost and transmission temperature. The price listed above includes Edge's optional expandable EGT probe kit, which is highly recommended any time you're running performance-oriented tuning. Keep in mind that you can save roughly $100 by installing analog gauges along the A-pillar—but you'll be stuck monitoring three fixed parameters.
$9,000 Budget (500–530rwhp)
Built Allison 1000 Transmission: $6,000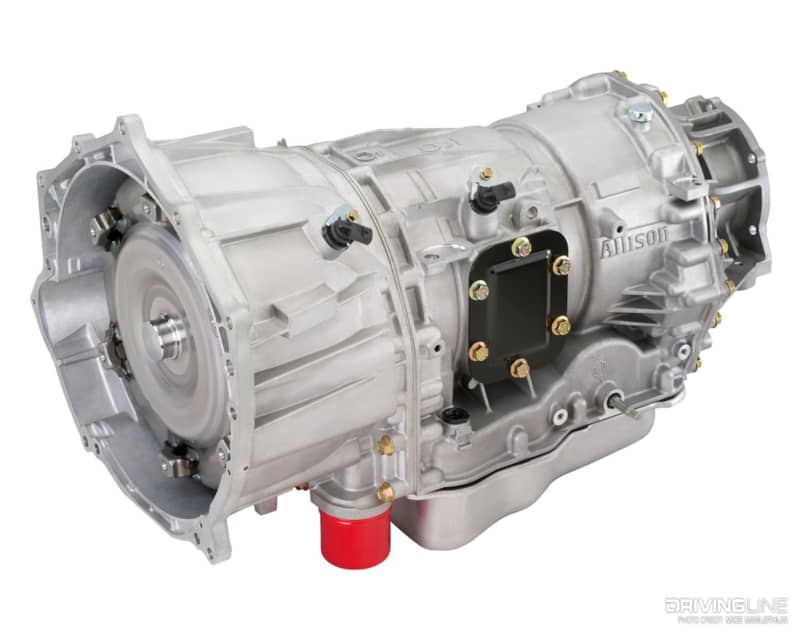 Once again, the admission fee for making 500hp+ reliably requires you to put six large down on a built Allison transmission. In this price range, you can get a professionally built A1000 that's good for anything between 500 to 750rwhp. The majority of performance-oriented Allison builds come with a triple disc torque converter, upgraded clutches, custom frictions and steels (Sun Coast's GMax-6 pac is a commonly used rebuild kit), a properly set up valvebody with fresh solenoids, a modified pump and all new bearings and seals.
Aftermarket Fuel Supply System: $624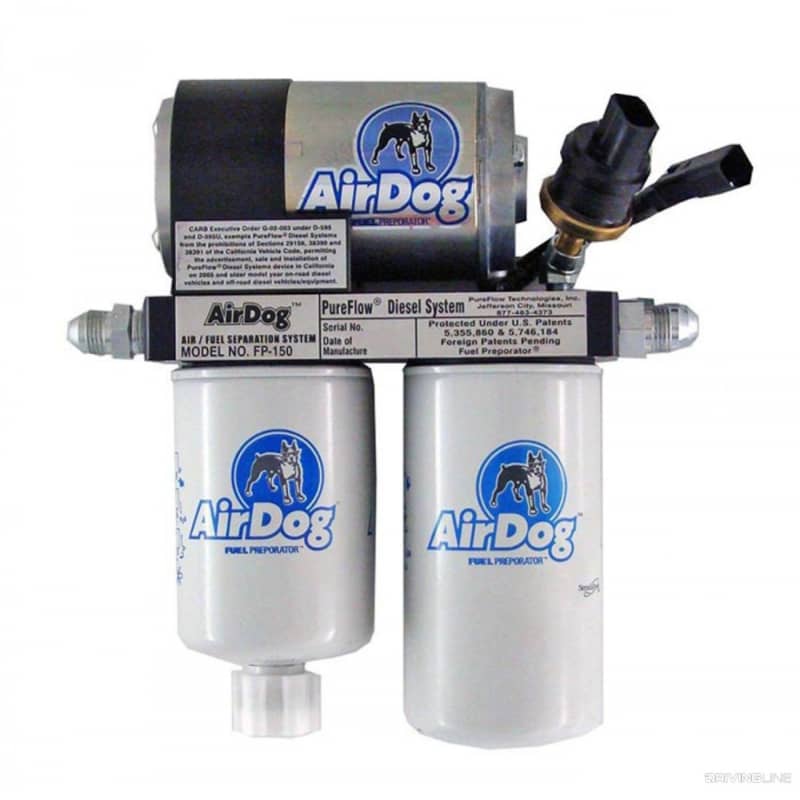 Being that the LBZ was void of a lift pump from the factory, it pays to install an aftermarket lift pump as soon as possible. Instead of relying on the CP3 injection pump to suction fuel from the tank, an AirDog pump will keep a constant 8 to 10 psi worth of fuel pressure on tap at all times. The complete system shown here features a pump that's capable of flowing 150 gallons per hour and comes with a ½-inch diameter fuel hose, a mounting bracket, the appropriate wire harness and all the installation hardware.
EFI Live with TCM Tuning: $1,100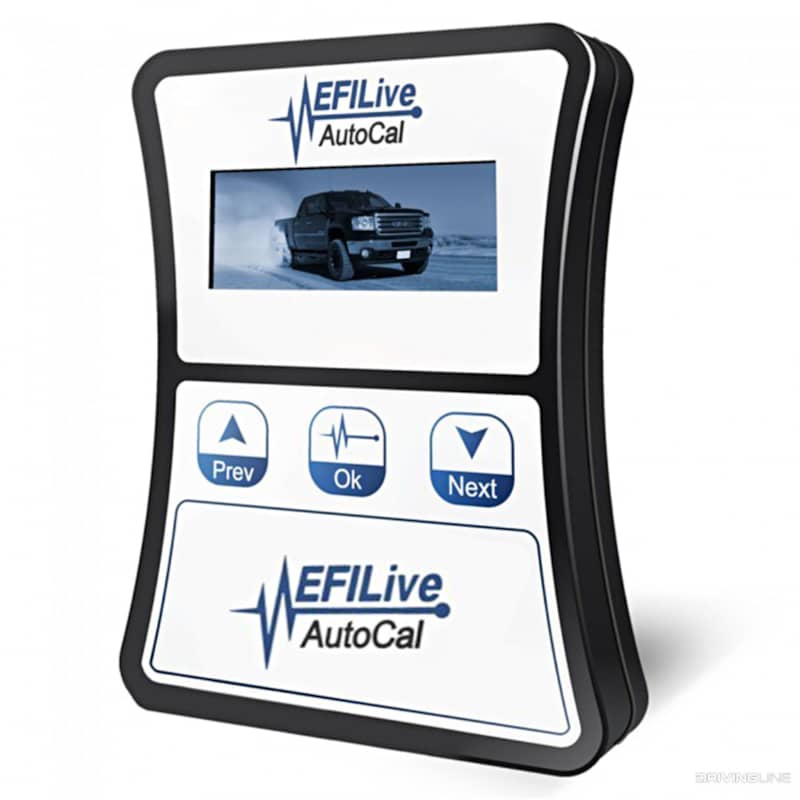 After you've built the Allison transmission, your tuner will have the green light to go ahead and max out the performance potential of the stock injectors and turbocharger—which means an all-out performance tune capable of making up to 530rwhp. In conjunction with running custom ECM tuning, always opt for TCM tuning as well. A fine-tuned TCM will optimize your shift points, improve torque converter clutch engagement and minimize defueling.
3-Inch Downpipe: $130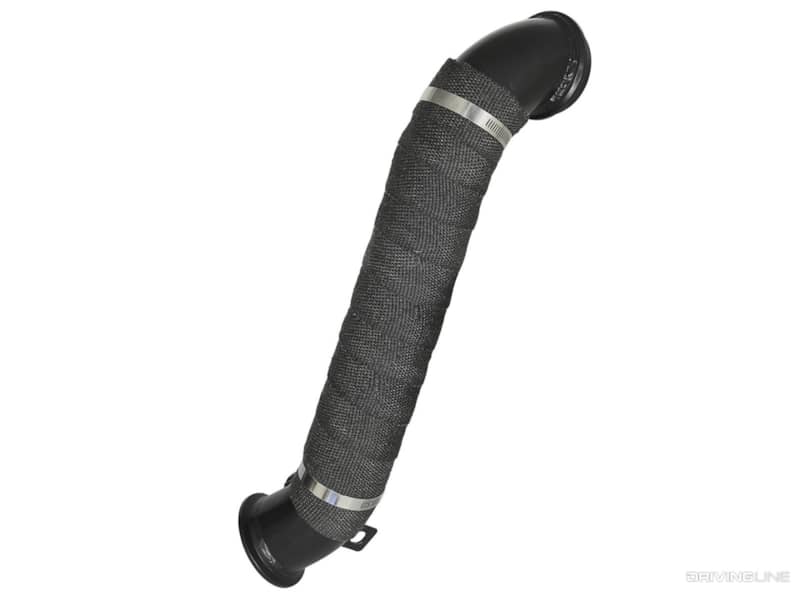 Use the same style turbine housing outlet as the VVT turbo on the LLY, the same 3-inch diameter downpipe can be employed on the LBZ. For $130, the price of aFe Power's ATLAS downpipe is tough to beat. Mandrel bent steel tubing offers an increase in flow, which both drops EGT and improves spool up. The aFe unit also comes wrapped in a high-temp thermal wrap.
Cold Air Intake: $299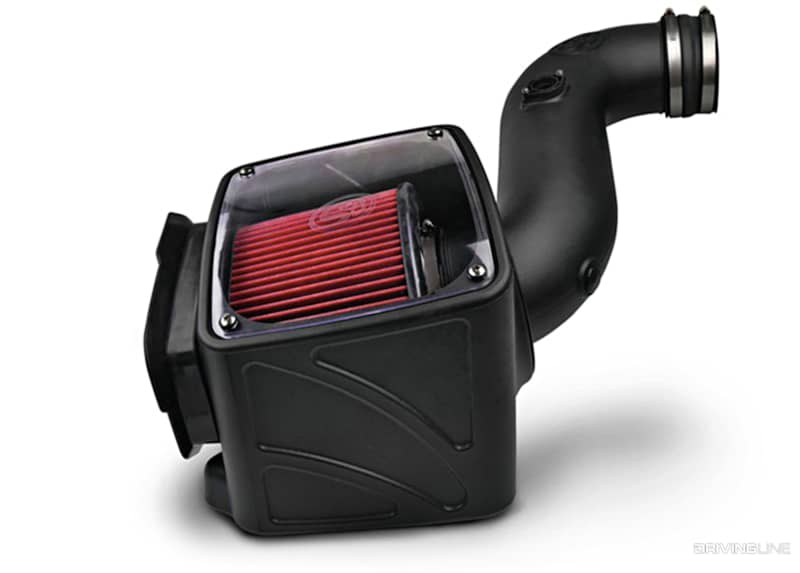 A cold air intake system is always a worthwhile investment in terms of both serviceability and freeing up a few extra ponies. The high quality systems from S&B Filters ease access to the air filter, match or exceed the factory filtration standard and offer an oiled filter option that's reusable.
4-Inch Exhaust System (Mentioned Above): $260
Edge Insight CTS2 Monitor with EGT Starter Kit (Mentioned Above): $550
$17,000 Budget (600–630rwhp)
63mm–68mm Variable Geometry Turbo: $1,800–$2,600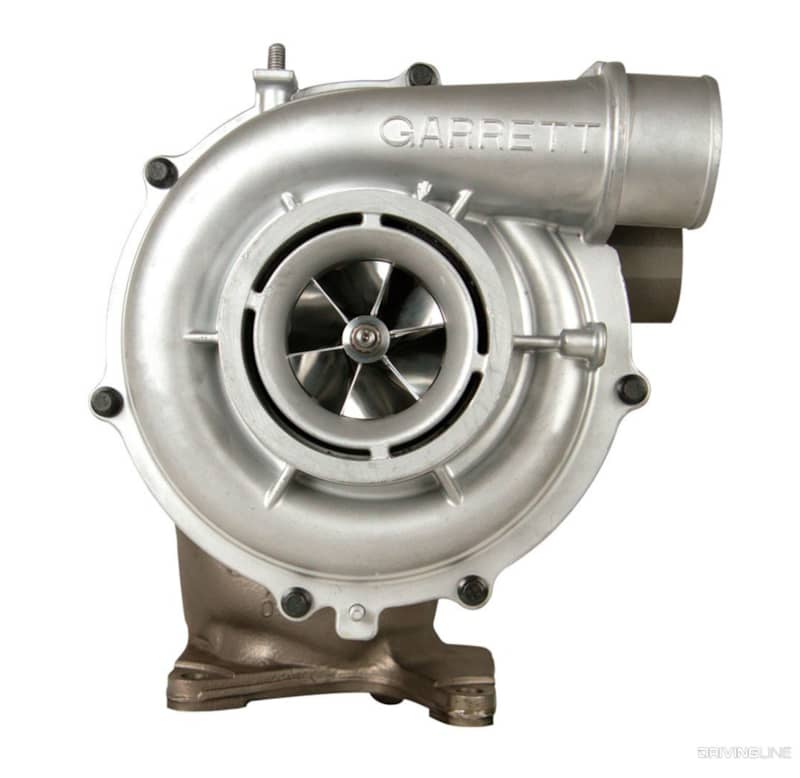 For the ultimate in drivability, there is no beating a variable geometry turbo. Their direct bolt-in nature and affordability only add to their appeal for enthusiasts on tighter budgets. Most aftermarket VGTs for the Duramax fit all '04.5-'10 GM trucks (LLY, LBZ and LMM, respectively) and come with a highly-engineered billet or forged milled wheel compressor wheel, 360 thrust bearings and a high-flow turbine wheel. Danville Performance, Fleece Performance Engineering (Cheetah turbos) and DuramaxTuner.com (Stealth turbos) are a few recognizable turbo builders in the industry.
Y-Bridge Kit with 3-Inch Driver Side Intercooler Pipe: $934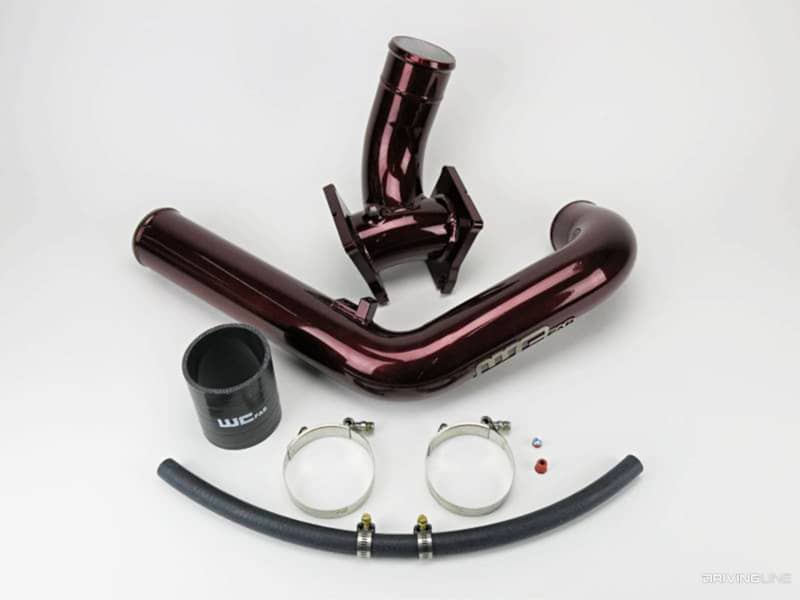 Not only is the factory Y-bridge restrictive on the LBZ, but its two-piece construction is known to leak and can even blow out under high boost. Wehrli Custom Fabrication's Y-bridge kit replaces the OEM Y-Bridge with a single fabricated piece and—when selected with the optional driver side intercooler pipe—upgrades all pre-turbo plumbing to larger, 3-inch diameter tubing.
30-Percent Over Injectors: $4,130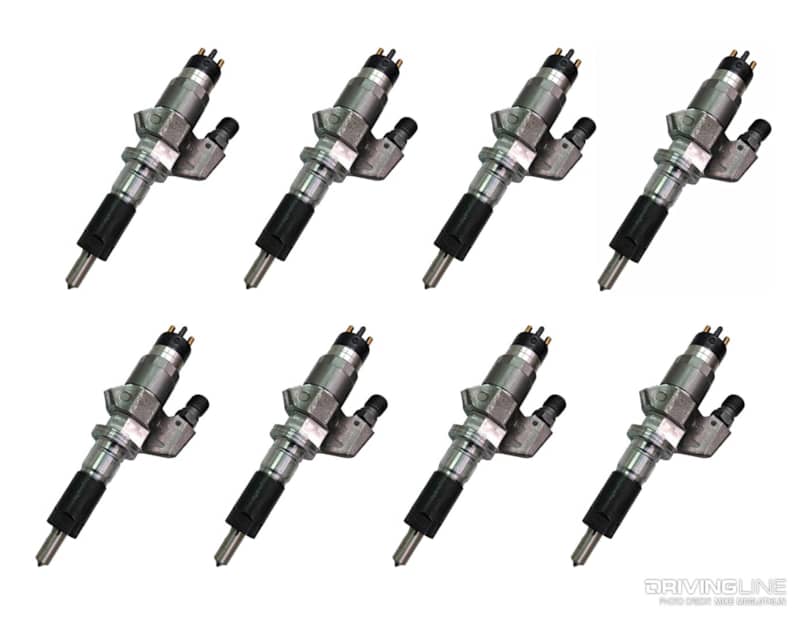 As we recommended in our LB7 and LLY power recipes, when you combine a set of balanced, 30-percent larger injectors with a bigger variable geometry turbo, more than 600rwhp can be realized. With spot-on EFI Live tuning (namely less duration and timing, which in turn is easier on the engine), rail pressure can be maintained in performance tunes and as much as 630rwhp can be had without having to upgrade the stock CP3. The 30-percent over injector is ideal for the LBZ owner that wants to play but isn't quite prepared to build his or her engine.
Built Allison 1000 Transmission (Mentioned Above): $6,000
Aftermarket Fuel Supply System (Mentioned Above): $624
EFI Live with TCM Tuning (Mentioned Above): $1,300*
*Tuned specifically for the 30-percent over injectors and larger VGT
3-Inch Downpipe (Mentioned Above): $130
Cold Air Intake (Mentioned Above): $299
4-Inch Exhaust System (Mentioned Above): $260
Edge Insight CTS2 Monitor with EGT Starter Kit (Mentioned Above): $550