Budget Diesel Mods: LML Duramax
For the big finale of our Budget Diesel Mods series, we're delving into the LML Duramax. Offered in Chevy Silverado and GMC Sierra HDs from '11-'16, the LML retained the same overall architecture of the LBZ and LMM mills ('06-'10), yet debuted several technological advancements. Coinciding with the '11 HD's higher payload and tow ratings, an exhaust brake function (technically a turbo brake) was included. In order to meet new emissions standards, the injection system no longer used a Bosch CP3 injection pump or solenoid-style common-rail injectors. Instead, its state-of-the-art, 30,000 psi fuel system featured the new Bosch CP4.2 and quick-firing piezoelectric injectors.
While all of the above culminated in the most powerful Duramax produced up to that time, the aftermarket would soon discover that these new OEM features hindered performance gains. For instance, the variable geometry turbo was the smallest and most restrictive turbocharger to ever grace the Duramax. Even though the piezoelectric injectors were a step in the right direction, the CP4.2 tasked with supplying them fuel flowed 20-percent less than the CP3 that preceded it. Both of the ladder components made breaching 500rwhp a little harder to come by than it used to be. However, with the right parts in the mix the LML can be just as powerful (if not more so) than any 6.6L built from '01-'10. You'll find out what we mean below.
Bonus Round: even though custom ECM tuning is not yet available for GM's latest Duramax, the L5P, we've got the lowdown on the first plug-and-play power-adder for '17-newer trucks. Scroll all the way down to find out more.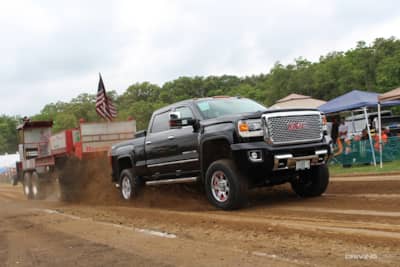 Things to Keep in Mind:
Beyond simple bolt-ons—and due to the common-rail injection system—chasing horsepower with these trucks can be fairly expensive.
Like all Duramax-powered GMs, and even though the '11-'16 trucks made use of one of the strongest A1000s built to date, the Allison transmission will still need to be upgraded early in the modification process, namely if you plan to expose it to 450 to 500rwhp on a regular basis.
The CP4.2 injection pump on the LML is notorious for its premature failure rate. To avoid this, we recommend installing an aftermarket lift pump as soon as possible or performing a CP3 conversion. As always, stay on top of regular maintenance intervals.
At any power level beyond 650rwhp, the LML's factory pistons are at risk of cracking.
Each budget assumes you're starting new, with a bone-stock truck.
Most of the parts listed in these budgets are things that you and a buddy or novice mechanic can install in a weekend (with the exception of building the transmission and writing your own EFI Live calibrations). As such, the labor to have these parts installed has purposely been excluded.
$2,400 Budget (480–510rwhp)
EFI Live with TCM Tuning: $1,200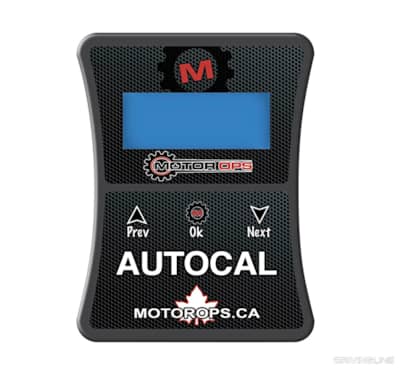 The '11-newer version of the Allison 1000 behind the LML is the strongest ever produced, which is why max-effort tuning is offered right out of the gate. However, just because it's the strongest A1000 to date doesn't mean it won't slip in an aggressive tune. It's important to know that if you live on the hottest tune in your arsenal and abuse the transmission via your right foot, you'll eventually be facing a trashed transmission. Opting for TCM tuning can prolong the life of the stock Allison considerably, so we would always include it with any ECM tuning you buy. As with any stock transmission truck built from '01-present though, make sure you put some money away for a built Allison. You may need it eventually.
Edge Insight CTS2 Monitor with EGT Starter Kit: $550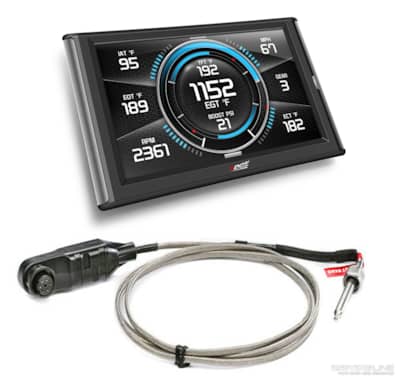 Edge Products' Insight CTS2—the most popular monitor in the diesel industry—offers you the ability to keep tabs on virtually every parameter the ECM does. This includes key vitals like fuel rail pressure, boost pressure and transmission temperature. The price listed here includes the optional expandable exhaust gas temperature (EGT) probe kit, which we highly recommended to anyone running performance-oriented tuning. Although you can save approximately $100 by installing analog gauges along your A-pillar, you'll obviously be limited to monitoring three fixed parameters.
Aftermarket Fuel Supply System: $624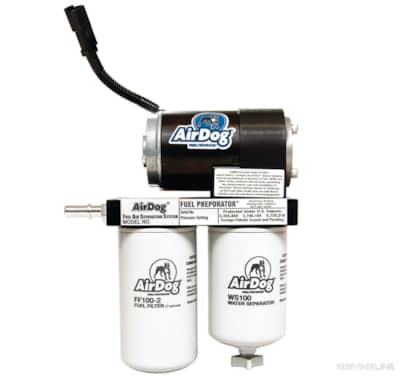 No different from the '01-'10 trucks, the '11-'16 Duramax came without a lift pump from the factory. From a reliability standpoint—and because the LML's CP4.2 injection pump is known for premature failure—it pays to install a lift pump as soon as possible. The all-inclusive fuel systems from AirDog ensure a consistent 8 to 10 psi is always being sent to the CP4.2 and the system shown above flows 150 gallons per hour (which can support up to 800rwhp).
$13,000–$13,500 Budget (575–600rwhp)
Built Allison 1000 Transmission: $6,000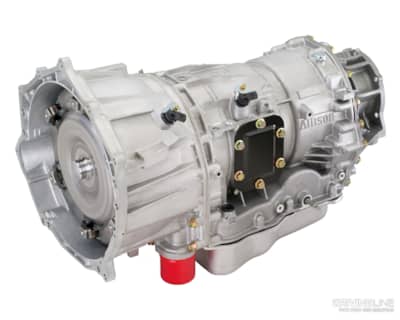 Although the '11-newer version of the Allison transmission is the stoutest yet, building it and equipping it with an upgraded torque converter is the only way you'll be able to keep it reliable beyond the 500rwhp mark. Most entry-level performance Allison builds are good for as much as 750rwhp—meaning you'll have room to grow later, should you decide to add larger injectors and an even bigger turbo. Most Allison builds come with a triple disc converter, upgraded clutches (namely Raybestos), custom frictions and steels, an upgraded valvebody with fresh solenoids, a modified pump and all new bearings, seals and gaskets. If you plan to race regularly, billet shafts and a billet stator converter should be considered.
CP3 Conversion with Pump: $1,650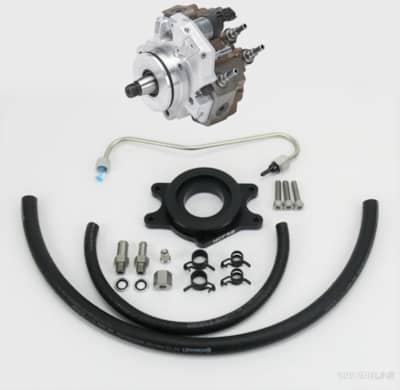 To bring more fuel volume into the equation and vastly improve reliability, many enthusiasts ditch the factory CP4.2 in favor of its predecessor, the CP3. Thanks to a 20-percent increase in fuel capacity over the CP4.2, a stock displacement CP3 can take advantage of the LML's efficient factory piezoelectric injectors, pushing horsepower potential into the 600rwhp range. Wehrli Custom Fabrication's CP3 conversion kit is shown here, complete with the reman CP3 it comes with.
63mm–65mm Variable Geometry Turbo: $2,150–$2,600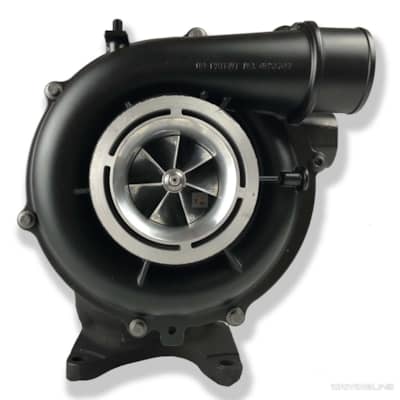 With the factory LML turbo being the most restrictive charger ever offered on a Duramax, considerable gains can be made by installing an aftermarket version designed to flow more air at high rpm. For optimized performance from idle to wide-open throttle, the variable geometry turbos offered by Fleece Performance Engineering (63mm FMW VNT Cheetah), Danville Performance (Stage 2 LML BMW 65mm) and DuramaxTuner.com (Stealth 64 VVT) are some of the best in the business. Each of these chargers is designed to support 650rwhp or more without sacrificing low-rpm drivability.
4-Inch Exhaust System: $360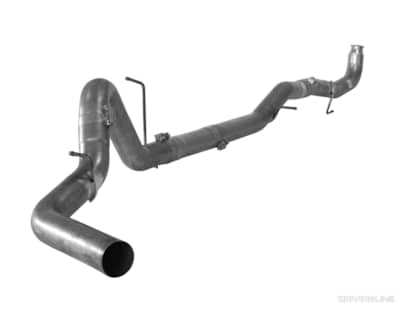 A free-flowing exhaust system is instrumental in getting the most performance possible out of your LML. The 4-inch diameter aluminized system priced and shown here will last between 5-6 years when bolted to trucks that live in the rust belt, while a decade's worth of use is usually feasible with a stainless steel system.
3-Inch Downpipe: $150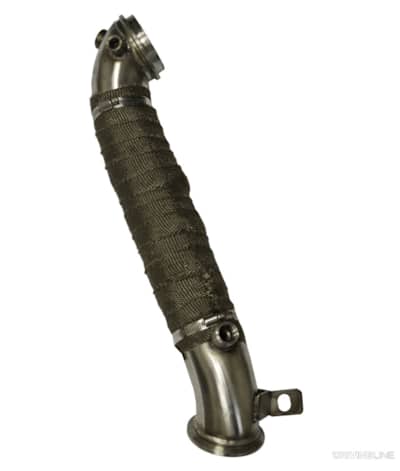 Just like the factory turbo on the LML, its downpipe is equally restrictive. Replacing the factory downpipe with a 3-inch diameter unit frees up exhaust flow considerably, which yields lower exhaust gas temperature and drive pressure.
Note that a different downpipe is required on '15.5-'16 model LML engines
Cold Air Intake: $299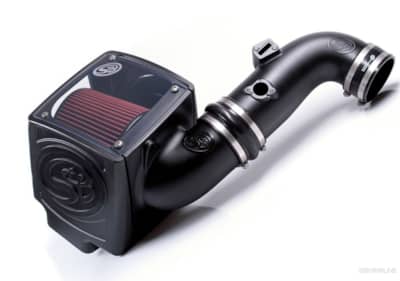 With a higher-flowing VGT feeding the engine and exhaust flow improved courtesy of a 3-inch downpipe and 4-inch downpipe-back system, it's time to add an aftermarket air intake. The high quality systems from S&B Filters ease serviceability, match or exceed the factory filtration standard and offer an oiled air filter option that's cleanable and reusable.
EFI Live with TCM Tuning (Mentioned Above): $1,200
Edge Insight CTS2 Monitor with EGT Starter Kit (Mentioned Above): $550
Aftermarket Fuel Supply System (Mentioned Above): $624
$16,800 Budget (700rwhp)
S300 Single Turbo System with BorgWarner S369 SX-E: $3,450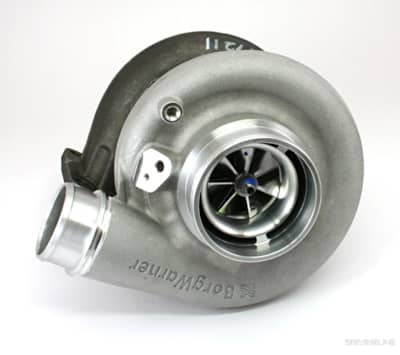 While aftermarket variable geometry turbos can get you into the 700rwhp range, the fixed geometry units from BorgWarner (specifically the SX-E line) have proven capable of producing more power, pound-for-pound—along with providing a bit better durability. By switching to a fixed geometry charger you will sacrifice some low-end drivability, but at this power level you're usually making a choice to go after horsepower rather than instant spool up. The S300 single turbo system from Wehrli Custom Fabrication comes with a forged milled wheel S369 SX-E complete with 360-degree thrust bearings, T4 pedestal, up-pipes, a one-piece, high-flow, 3-inch Y-bridge and a 4-inch cold air intake.
Note that 700rwhp is what we consider the "edge" of what the factory LML bottom end should be exposed to (namely its pistons). Without a built bottom end, we would advise against a compound turbo arrangement, as the added boost and drive pressure that comes with those systems puts even more stress on the stock rotating assembly and head bolts.
Twin Pump Kit: $2,545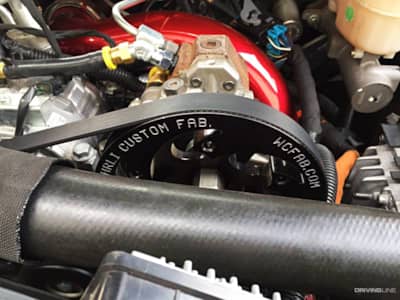 To complement the 69mm S300 (and a larger set of injectors), you'll have to venture beyond a CP3 conversion that utilizes a stock pump. You'll need either a 10mm stroker CP3 or two pumps to maintain rail pressure. Because twin pump configurations share the work load (lending itself to longevity), can support well north of 800rwhp and cost roughly the same as a CP3 conversion that entails a 10mm CP3, a twin pump system gets our vote. The kit from Wehrli Custom Fabrication adds a belt-driven CP3 next to the A/C compressor, which allows it to work in conjunction with the factory (valley mounted) CP4.2 to produce adequate rail pressure.
45-Percent Over Injectors: $1,776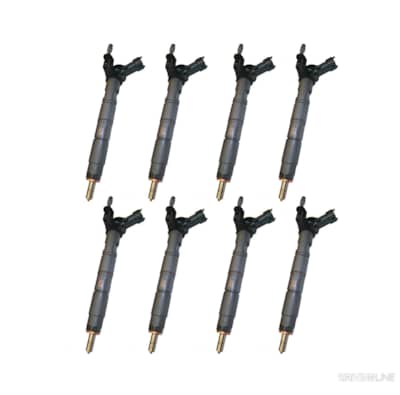 Modified LML injectors fitted with 45-percent larger nozzles are built by Exergy Performance and available at this price through DuramaxTuner.com. They have enough capacity to push an LML past the 700rwhp mark. Based on the units you pull out of your engine, these injectors are baseline tested, cleaned and undergo a nozzle baseline flow and tip swap. The nozzles are also honed to the desired fuel flow level before a final test and balance is performed.
Built Allison 1000 Transmission (Mentioned Above): $6,000
4-Inch Exhaust System (Mentioned Above): $360
EFI Live with TCM Tuning (Mentioned Above): $1,330
Tuned specifically for the 45-percent over injectors and S300 turbo
Edge Insight CTS2 Monitor with EGT Starter Kit and Boost Pressure Sensor

 (Mentioned Above)

: $683
Aftermarket Fuel Supply System (Mentioned Above): $624
Bonus Section: L5P Power!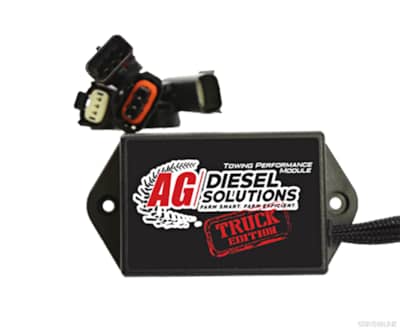 Although aftermarket tuners have yet to crack the code on the '17-newer L5P Duramax ECM, there is a plug-and-play module capable of adding up to 90 hp to the latest Bow Ties. The Ag Solutions (parent company, Area Diesel) Truck Series Module taps into the factory fuel rail pressure sensor in order to add performance. During in-house chassis dyno testing, the folks at Area Diesel saw a 93hp gain at 2,650 rpm. Early drivability results also indicate that the module provides a 3 to 4 mpg bump in fuel economy.