Buying a Used Diesel Truck: Everything You Need to Know
Whether the goal is to tow, haul, commute or compete, the endless versatility of a modern diesel truck makes it the do-anything vehicle of the 21st century. No other vehicle affords you the ability to lug 20,000 pounds through the mountains, carry the equivalent of a compact sedan in the bed, glean 20 mpg out of 4 tons of rolling mass or beat up on the local pony cars at the track without changing a thing. With so much utility built into them, it's no wonder diesels have exploded in popularity over the past 15 years. Everyone wants one. However, not everyone wants to fork over 70K for a new one. Hence the booming used diesel truck market: a smorgasbord full of everything from lightly used/great condition candidates to run-into-the ground/basket cases.
So how do you decide if a Ford, GM or Ram, Power Stroke, Duramax or Cummins is right for you? Which model years are more reliable than others? Which transmission would be better, and should I look for an automatic or a manual? What types of trouble signs should I look for on the engine, in the cab or under the body? What trucks should I avoid at all costs? With so much to consider, finding the perfect used diesel for your needs can be an intimidating process. Our advice? Read this article and then conduct your own, extensive research. Speak with owners of each make, model and engine brand you're considering, along with people who work on them for a living (they won't sugarcoat anything). Seek out the bad but don't overlook the good and make an informed decision.
On a tight budget? Check out our article on the best used diesel trucks for 10K!
Thinking of buying an '08-'10 Super Duty? Use extreme caution and read this first.
Towing Heavy? Buy '11 or Newer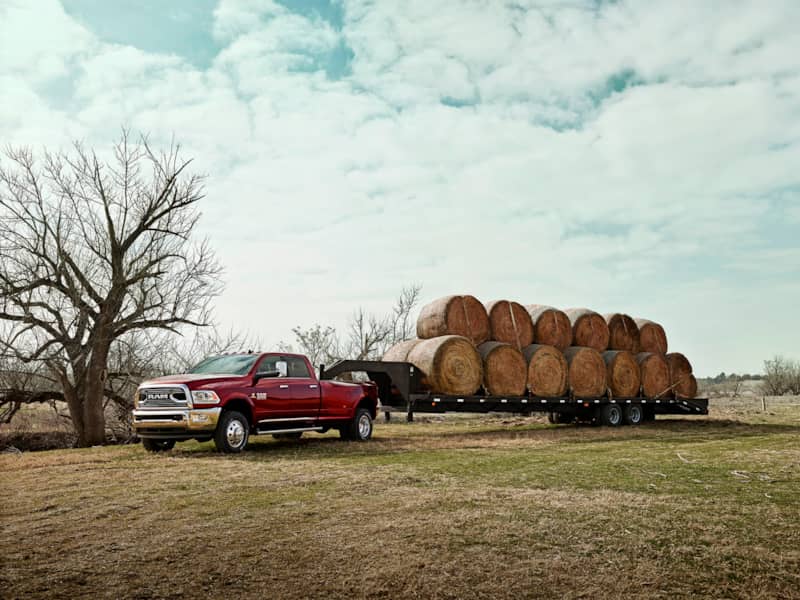 If you're going to be towing heavy, we recommend you buy an '11-newer GM or Ford, or a '13-newer Ram. Reason being, these trucks were built with GCWR supremacy in mind—a war that's always been waged between the Big Three but that really kicked into high gear in the '11-'13 timeframe. On these trucks you'll find beefier frames and suspension components, torquier engines, exhaust brakes and an all-around more confident towing experience.
Miles Aren't Everything
Remember, miles aren't everything. Especially when looking to buy a used service, utility or fleet truck, engine hours—be it idle time, steady-state highway cruising or stop-and-go city driving—are much more telling than an odometer could ever dream of being. Because one hour of idle time is equal to 25 miles driven, a truck that has spent most of its life idling could have the equivalent of 400,000 miles on the engine but only show 100,000 miles on the odometer. More importantly, a service truck's oil change intervals should be based and performed according to engine hours, not miles. Unfortunately, finding out this information may not always be possible and not all trucks have an engine hour meter (especially older models).
Going the Distance (Not for Speed)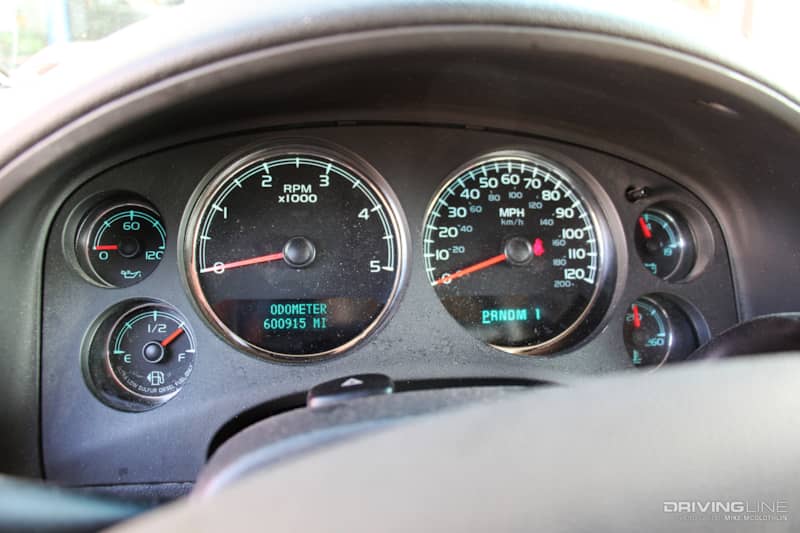 This is the actual odometer reading on an '09 Chevy Silverado 3500 dually equipped with an LMM code Duramax. Its owner tows campers for a living and sets the cruise at 60-62 mph when he's on the hook. To date, an ECM tune geared for maximizing towing performance, conservative driving habits and an adherence to a strict maintenance regimen has yielded no major mechanical failures. Repairs have exclusively been typical wear items (wheel bearings, U-joints, glow plugs, a water pump, transmission cooler lines, tires and brakes). The factory Bosch common-rail injection system, Allison 1000 transmission and engine internals have gone completely untouched.
Emissions System Failures
Be forewarned that emissions-related issues run rampant on diesel trucks produced after '07. Due to stricter EPA emissions standards targeting nitrogen oxide (NOx) output, exhaust gas recirculation (EGR) came as standard equipment on '03 Fords equipped with the 6.0L Power Stroke and '04.5 GMs fitted with the LLY Duramax. A few years later, another government push for cleaner emissions (this time for reduced particulate matter) resulted in Ford, GM and Ram saddling their engines (the 6.4L Power Stroke, LMM Duramax and 6.7L Cummins, respectively) with a diesel particulate filter (DPF) in addition to EGR. The latest pollution-fighting method (further targeting NOx reduction), selective catalytic reduction (SCR), was added to the mix on '11 model year Fords and GMs, while Ram added it to its 2500 and 3500 trucks in '13. To date, EGR, DPF and SCR systems remain the most common causes for breakdowns, downtime and hampered performance on late-model diesels.
EGR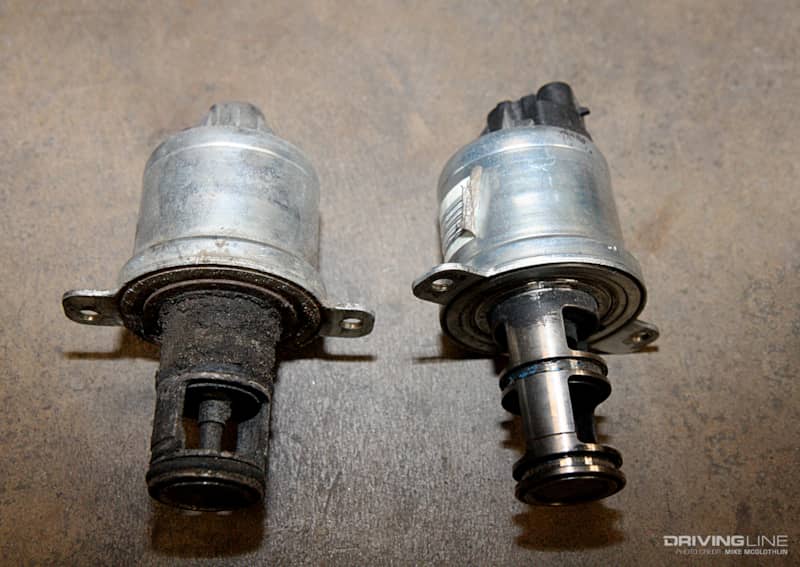 Even though they were designed to function in a harsh working environment, no EGR valve and/or cooler will last forever. In fact, even the newest diesel trucks on the market can experience an EGR-related failure well inside of 100,000 miles. If you're buying an '08 or newer diesel with all of its emissions systems still intact, just know that some of these components will likely need to be replaced and that they're not particularly cheap. It's also important to know that EGR contaminates the engine oil, reduces the size of the intake tract and even the cylinder heads, not to mention that it's hard on the engine coolant, whose job it is to turn 1,000-plus degree heat into 300-degree air used for reentry into the intake.
Rust: The Slow Killer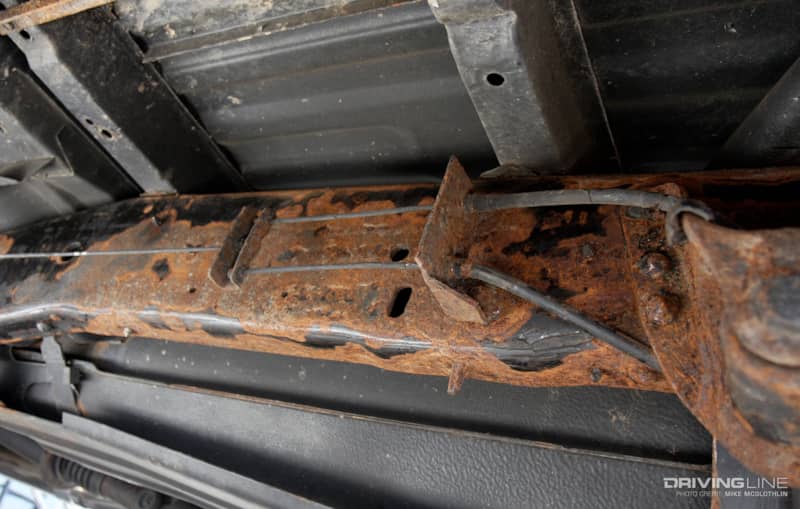 With engines capable of living nearly forever, it's the rest of these trucks you'll need to worry about, namely rust. Finding a clean candidate is key, which makes southern and western climates the ideal hunting ground. Some surface rust underneath is OK (and is likely unavoidable when dealing with 10 to 15-year-old trucks), just make sure you're not buying a vehicle with structural components that've passed the point of repair (i.e. bubbling fenders, brittle leaf spring shackles or hangers, dilapidated radiator core supports, etc.). Check the inside of the frame, not just the outside. Also, never buy a truck sight unseen. This can be a dangerous game today with so many truck sales taking place online, but we would never commit to buying until we could inspect the vehicle in person.
Break out the Fine-Tooth Comb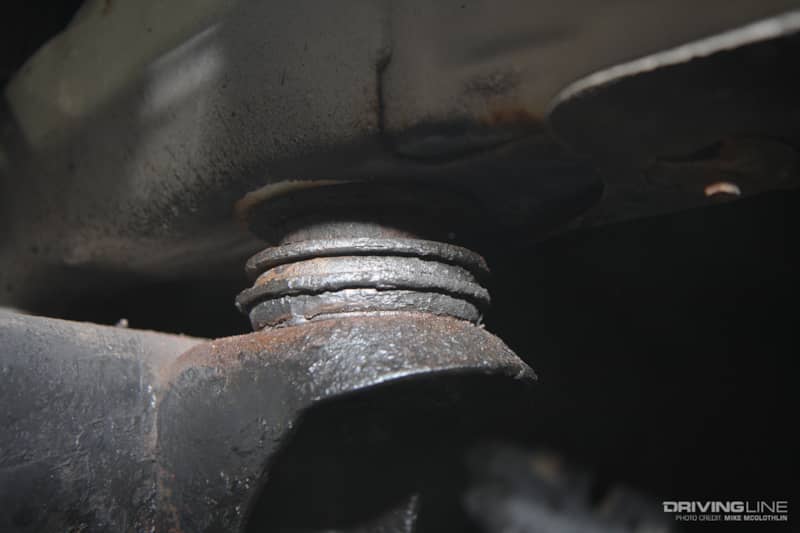 While replacing items such as body mounts, U-joints and leaf spring bushings aren't tall orders for the average truck guy, if you're looking for a turn-key used diesel truck steer clear of something like this. This rusted body mount has been painted over in an effort to cover up the extent of its dilapidated condition, potentially to deceive a prospective buyer.
Paper Trails Are Good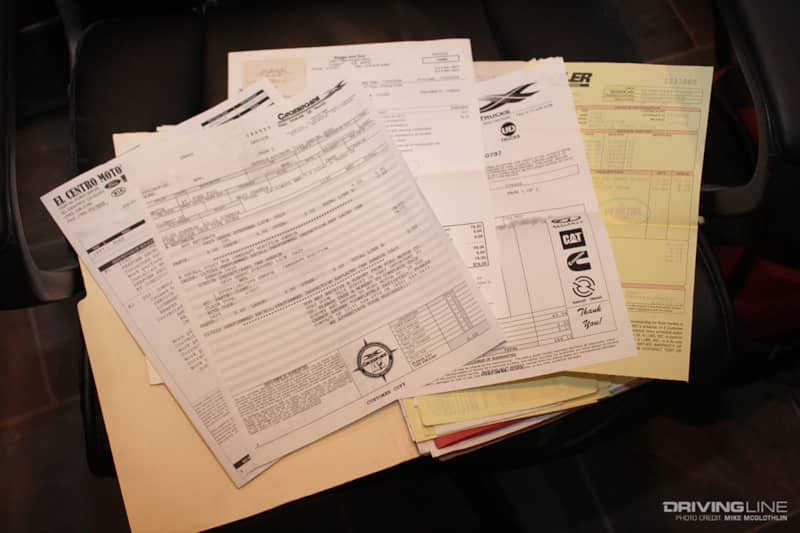 Any time the owner hands over a folder full of service receipts, it's a good sign that he or she has maintained the truck appropriately. Keeping detailed records shows that the previous owner truly cared about the truck—and if you want to unload the same truck one day it behooves you to continue adding your own receipts to the vehicle's credible paper trail.
LB7 Injector Issues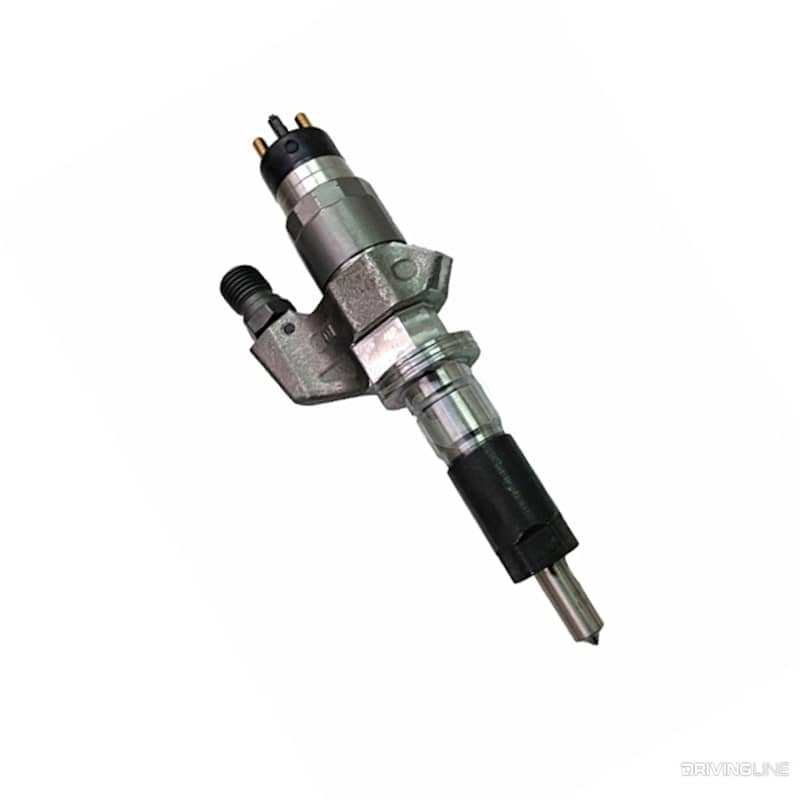 As a pre-emissions engine (meaning no EGR, DPF, SCR or even a variable geometry turbo), the LB7 Duramax found in '01-'04 GM HD trucks is the simplest and arguably the most reliable of the bunch. However, its one major flaw exists in its factory injectors, which are predisposed to failure. Specifically, the injector bodies crack, leak and dump excessive fuel in-cylinder, which causes a constant haze out the tailpipe. With the injectors being located beneath the valve covers on the LB7 (not the case on LLY and later engines), injector replacement is neither cheap nor easy. Although improved injectors now exist for the LB7, injector replacement is something virtually no Duramax-equipped GM built between '01 and '04 can escape.
High Miles and Programmers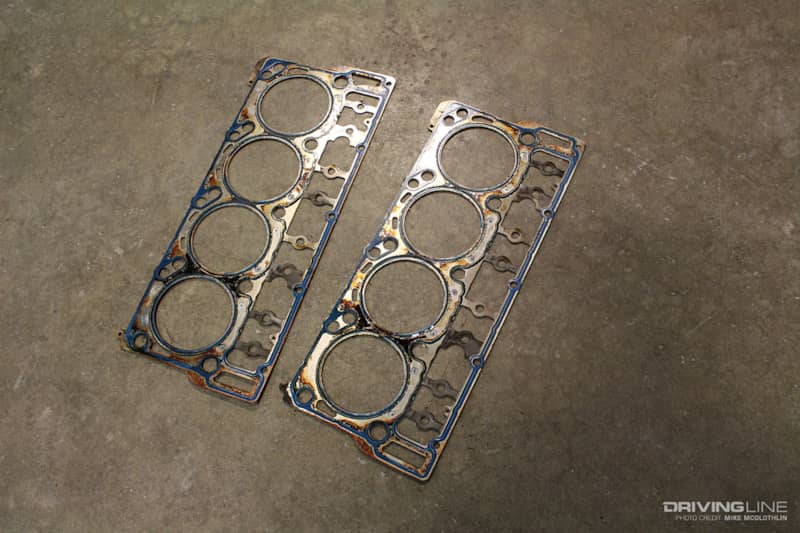 With aftermarket programming capable of adding more than 200hp to some diesels, it's no wonder most trucks are interfaced with a tuner. Unfortunately, this takes its toll as older trucks rack up the miles. After coping with the added cylinder pressure, boost pressure and drive pressure for tens of thousands of miles, things usually culminate in a blown head gasket. This is especially true for tuned Duramax and Power Stroke mills, but it effects the Cummins crowd, too.
Bad Vibrations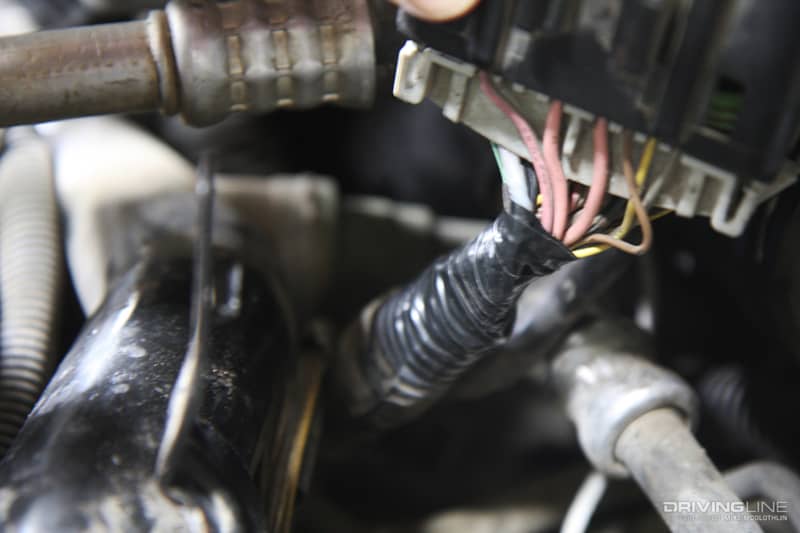 The passage of time coupled with thousands of miles of vibration can yield chafed wire harnesses on any used diesel truck. Intermittent short-to-ground scenarios run amuck on older Duramax and Power Stroke engines, especially. Although it's usually an easy fix, electrical gremlins can make for some time-consuming troubleshooting for any technician.
More Torque+More Cylinder Pressure=Lift-Off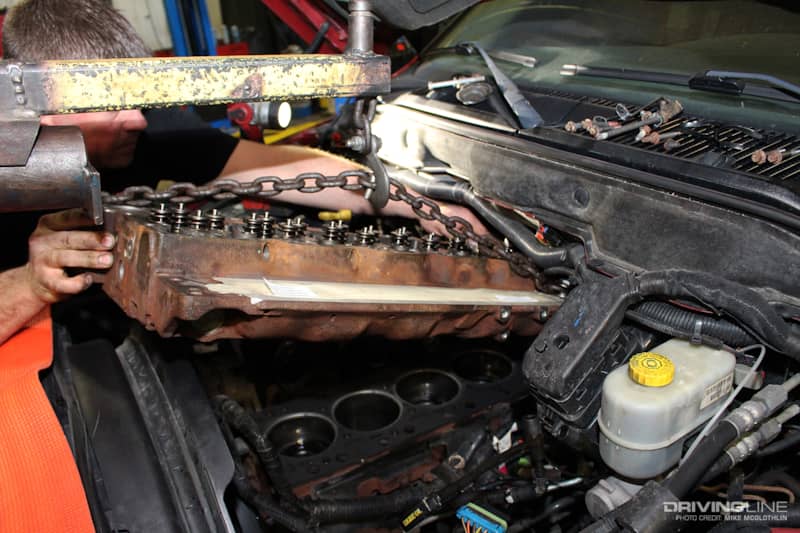 Due to its increased bore and stroke over the 5.9L (i.e. higher cylinder pressure and torque production), a 6.7L Cummins is twice as likely as the 5.9L to blow a head gasket. Many 6.7Ls make it roughly 200,000 miles before lifting the head, while tuned engines and/or aggressive operation can induce head gasket failure much sooner.
Chrysler Automatics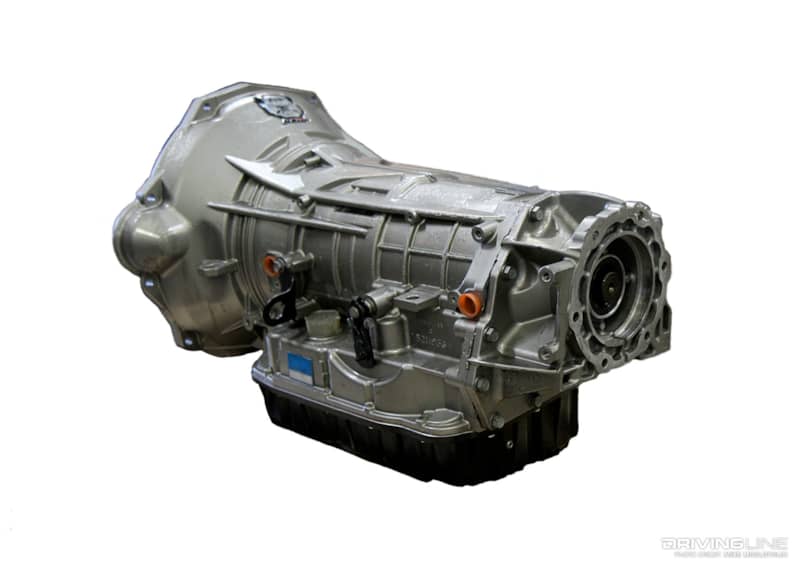 If you're looking for a Cummins-powered Ram, from any model year, you'll be money ahead by finding one with a manual transmission. From the NV4500 to the NV5600 to the G56, it's hard to go wrong with any of the standard shift units available in Ram trucks from '94-present day. It's the automatics you really have to worry about. Even at stock power levels, reliability of the Chrysler four speeds (47/48s) and the latest six-speed (68RFE) autos is questionable while towing heavy. Bring a programmer into the mix and drive aggressively and you're on borrowed time. If you have to have an auto, we would build the fact that you'll eventually have to beef up or replace the transmission into the price you offer for the truck.
6.0L Power Stroke Warning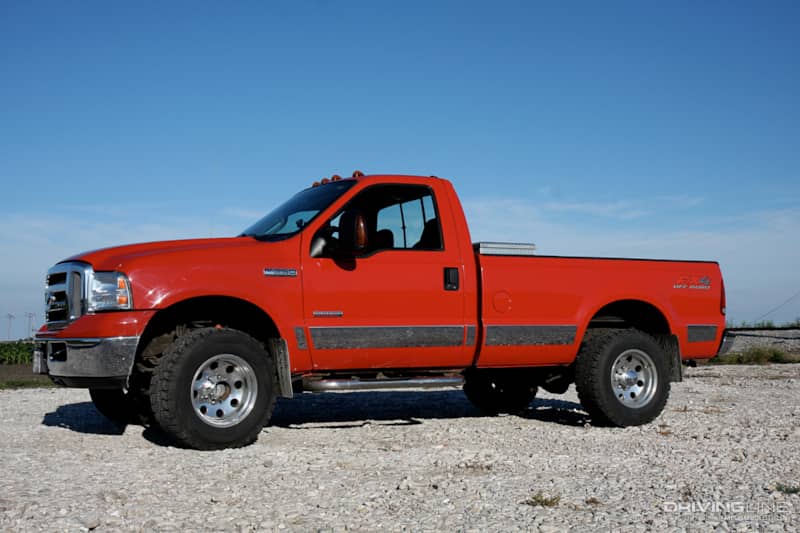 For years, people have been lured into buying used '03-'07 Ford Super Dutys by low resale prices and because they can be "bulletproofed." We will start by saying that these trucks are cheap for a reason—and no engine can be bulletproofed. There are a lot of problems that will either occur in time or need to be addressed right away on a 6.0L. EGR issues run rampant, the oil coolers plug up, head bolts stretch, turbos stick, FICMs fail and the high-pressure oil injection system is nowhere near as reliable as the system employed on the 7.3L.
The 6.0L: A Blessing In Disguise (If You Can Wrench)
That said, if you're mechanically inclined, you can save yourself a lot of money by picking up an '03-'07 truck on the cheap and repairing it yourself. You'll save money over buying any other make or model built in this era and also end up with a used 6.0L that's pretty darn reliable. Most people run away from these things, but if you're big on regular maintenance and an above-average wrencher, you can keep one on the road indefinitely.
Beware the Gauges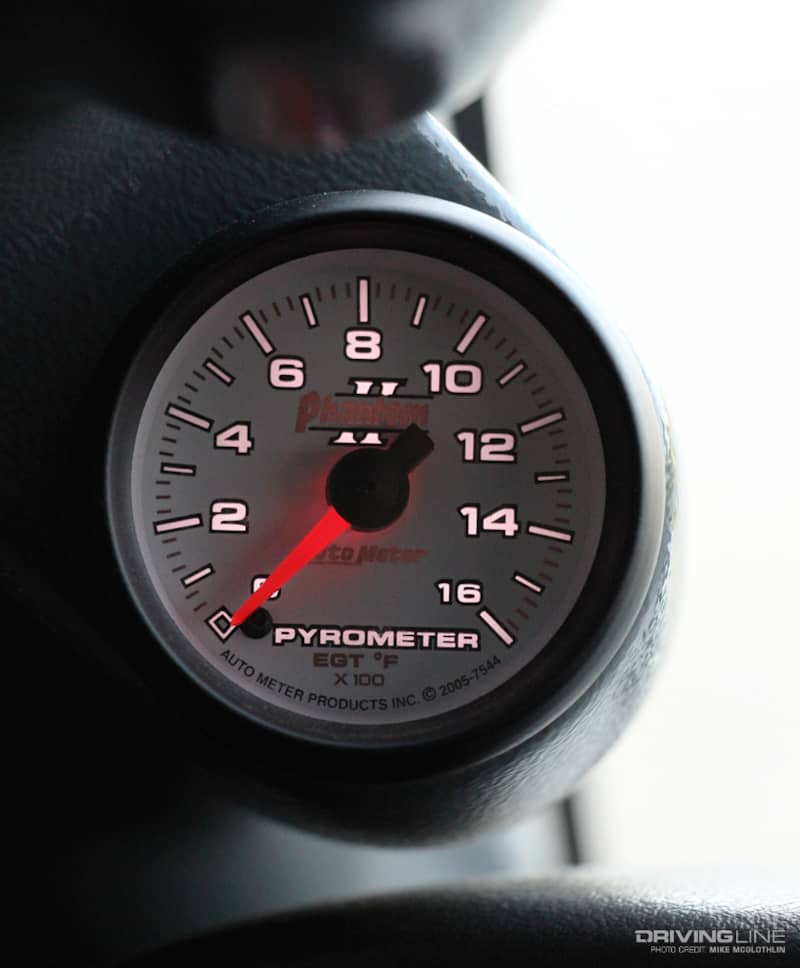 Even if it's not equipped with a programmer when you're looking it over, nine times out of 10 a truck that's equipped with gauges is or was treated to some sort of electronic power adder. Added power means the engine was subjected to more heat (namely exhaust gas temperature), added stress (i.e. cylinder pressure) over factory levels and that the transmission behind it was also likely exposed to supplemental abuse.
Inspection Pointers
Check for excessive blowby (cylinder wall, piston, piston ring health).
Check for white residue on the coolant overflow reservoir/degas bottle (indicative of a blown head gasket).
Check for worn ball joints, inordinate amounts of rust and oil, fuel, coolant or transmission fluid leaks.
Inspect how dirty (or clean) the air filter is.
Don't accept any answer for why a Check Engine Light (CEL) is illuminated unless you can read the code yourself.
If possible, witness a cold start.
Listen for any type of lope or miss at idle and when dropped into gear (could be the sign of an injector issue). If you hear any noises that bother you, consider it a worst case scenario and walk away.
Pay attention to how long it takes for an automatic transmission to engage after making your gear selection.
Model-Specific Tips
Dodge
'94-'98 Dodge Ram 2500/3500:
Ask if the "killer dowel pin" has ever been addressed (the factory-installed, pressed-in pin is known to dislodge and fall into the crankshaft and/or injection pump gears).
'98.5-'02 Dodge Ram 2500/3500:
Find out if the VP44 injection pump and/or factory lift pump has ever been replaced (an ailing lift pump can kill the VP44, and most VP44s don't make it past 150,000 miles).
Find out if the engine utilizes a "53" block (known to crack in thin water jacket areas).
'03-'07 Dodge Ram 2500/3500:
High-pressure common-rail injectors and injection pumps aren't cheap, so make sure only properly filtered, fresh fuel makes it to them.
'07.5-present Ram 2500/3500:
Head gasket failure is common around the 200,000-mile mark, primarily due to the 6.7L Cummins' generation of immense cylinder pressure (i.e. torque).
GM
'01-'04 Chevy/GMC Silverado/Sierra 2500/3500:
Ask if the original injectors have been replaced (the OEM units are known to crack).
'04.5-'05.5 Chevy/GMC Silverado/Sierra 2500/3500:
Overheat scenarios are common when towing heavy with the LLY Duramax (much of this can be alleviated with the addition of a larger turbo inlet manifold and an external oil cooler).
'06-'07 Chevy/GMC Silverado/Sierra 2500/3500:
Like all Allison-equipped GMs, the A1000 automatic transmission won't tolerate significant power gains provided by an aftermarket programmer (an extra 120hp seems to be the limit of the '06-'07, six-speed Allison).
'07.5-'10 Chevy/GMC Silverado/Sierra 2500/3500:
Ask if the factory transmission lines have ever been replaced (they are prone to leaking, especially in colder weather) and if the truck has experienced any DPF-related (emissions system) issues.
'11-'16 Chevy/GMC Silverado/Sierra 2500/3500:
Beware that emissions system-related failures (DPF, SCR) are fairly common, and CP4 injection pump failure can be catastrophic (often self-destructing and taking out the injectors with it).
Ford
'99-'03 Ford F-250/F-350 Super Duty:
Ask if the camshaft position sensor has ever been replaced (its failure can leave the 7.3L dead in the water).
'03-'07 Ford F-250/F-350 Super Duty:
Find out if the truck has ever had its oil cooler, EGR cooler, EGR valve, injectors or turbo replaced (all are prone to premature failure), and whether or not it's ever been treated to new head gaskets (and hopefully head studs).
'08-'10 Ford F-250/F-350 Super Duty:
Determine whether or not the truck has ever had its oil cooler, EGR coolers, DPF, turbo up-pipes or radiator replaced.
Warning: Fuel contamination is a major concern with the 6.4L Power Stroke, which can lead to extensive and expensive injection system repairs.
'11-'18 Ford F-250/F-350 Super Duty:
The turbocharger on '11-'14 models is infamous for early retirement.
Like the article? Subscribe to our newsletter to have more sent straight to your inbox!