Cars, Coffee and Canines
Apparently, there are people in this world who love cars enough to wake up at the crack of dawn every Saturday and hang out in a parking lot. OK, there's more to it than that — there are other like-minded enthusiasts to chat with, and there are really nice cars to stare at. And considering it's at 7 a.m., coffee is usually involved. I'm not a coffee drinker, so when I attended my very first "Cars & Coffee" gathering in Aliso Viejo, California — I will admit — I needed a little pick-me-up to truly pique my interest.
With camera in hand, after a few minutes of blankly staring and aimlessly wandering through rows of really nice cars, I perked up. Holy crap, there are a lot of dogs here! Like any normal person, whenever I saw a dog, I snapped a photo. Fortunately, I soon remembered that dogs are also called "canines," and there's my story angle. Rule of thumb: Alliteration always legitimizes a mediocre story angle. So "Cars, Coffee and Canines" it is!
With that said, here are nine photos of cars and canines that will make you go "oooh" and "awww":
1. Lotus and Lap Dog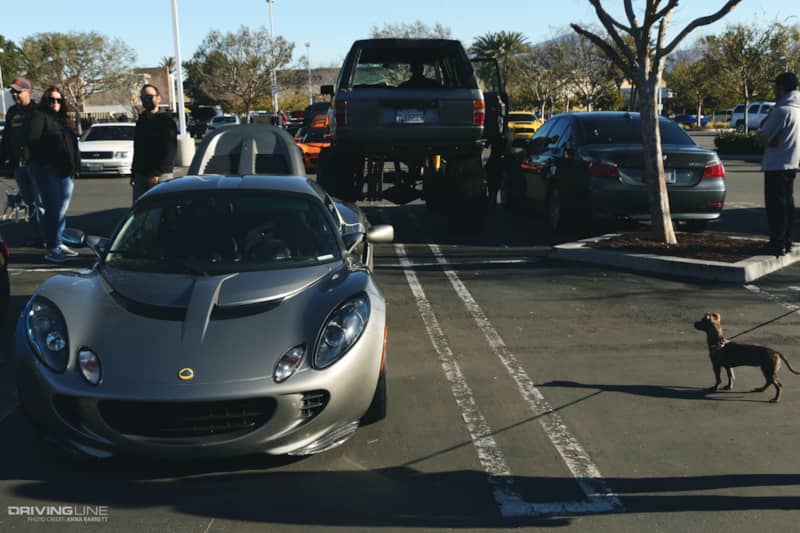 2. Plymouth and Pug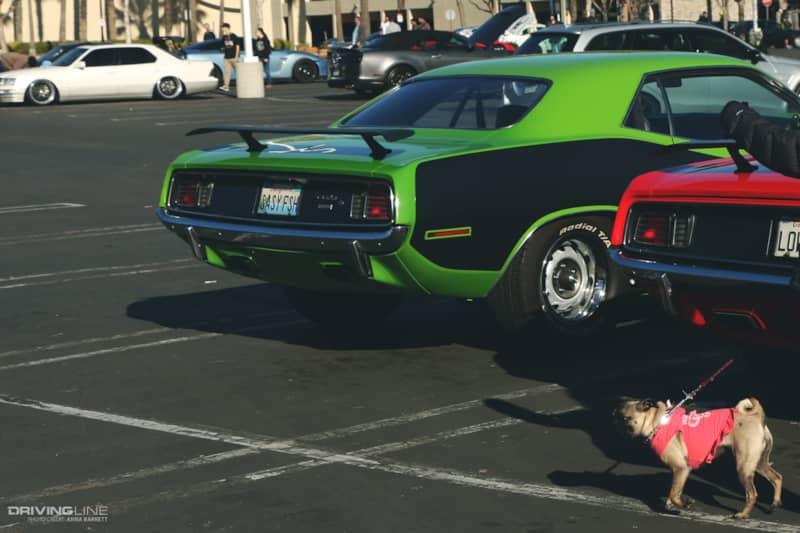 3. Ford and Furry Friend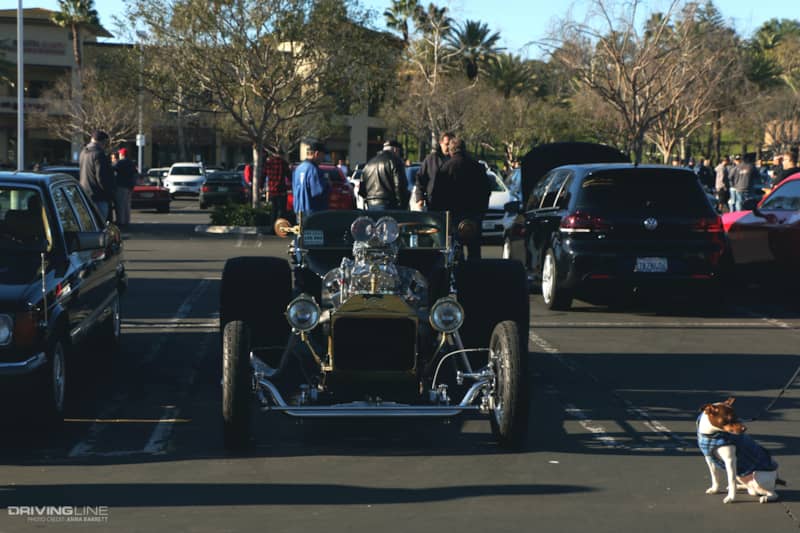 4. Lambo and Lab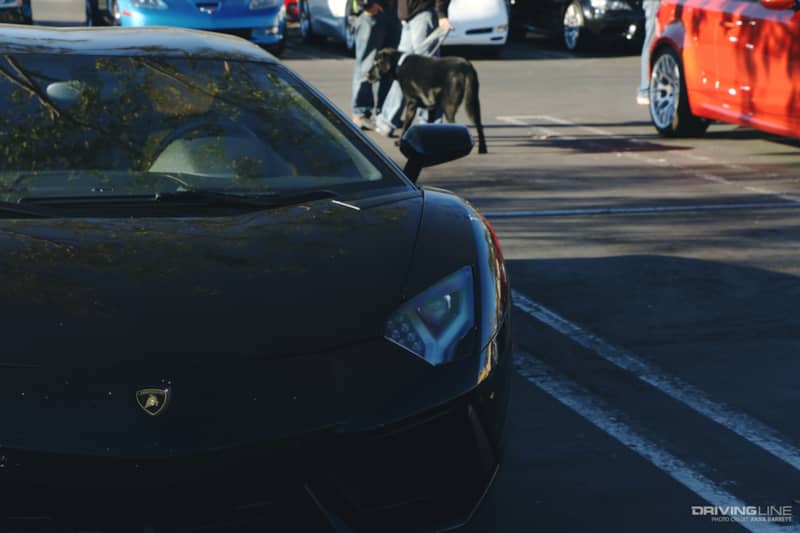 5. Datsun and Doge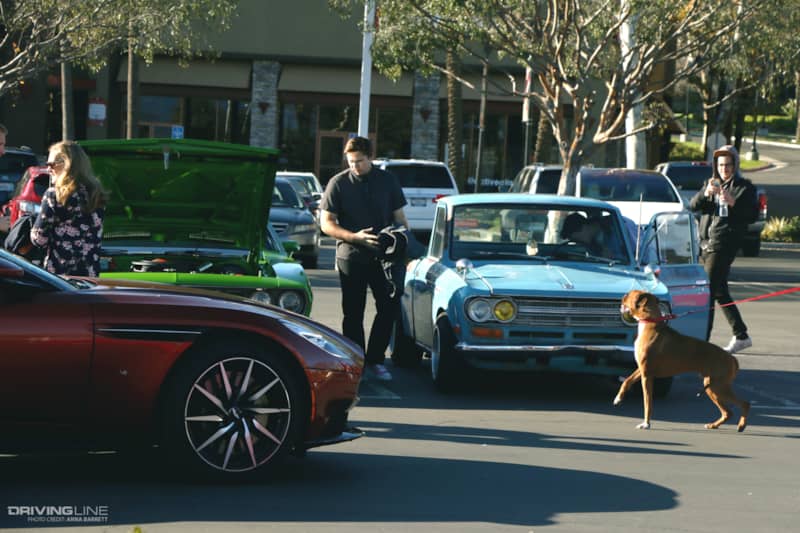 6. Mercedes and Munchkin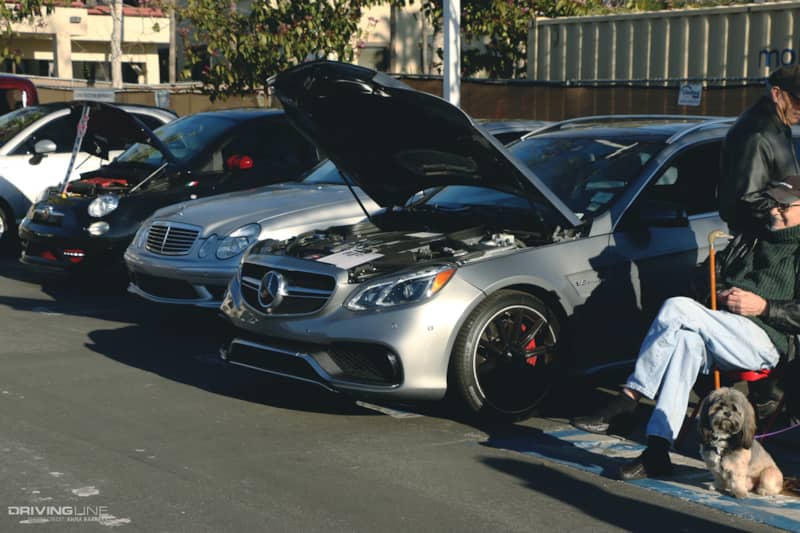 7. Muscle and Mutt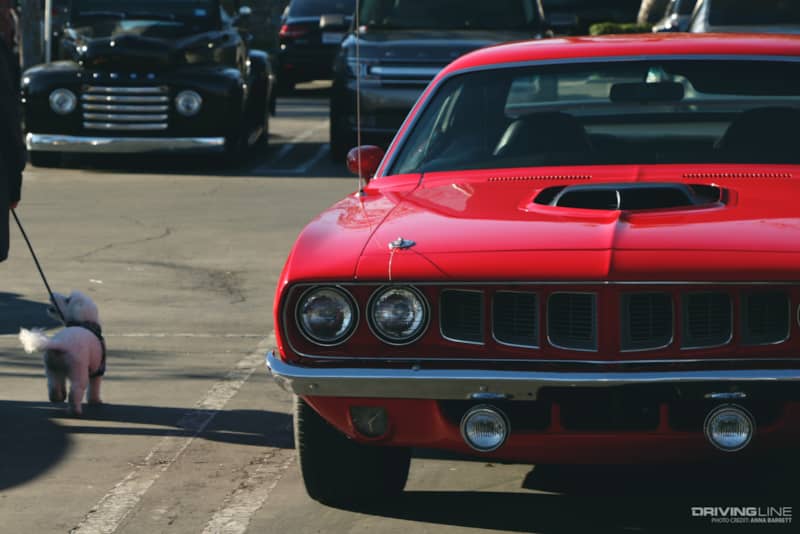 8. 'Vette and Pet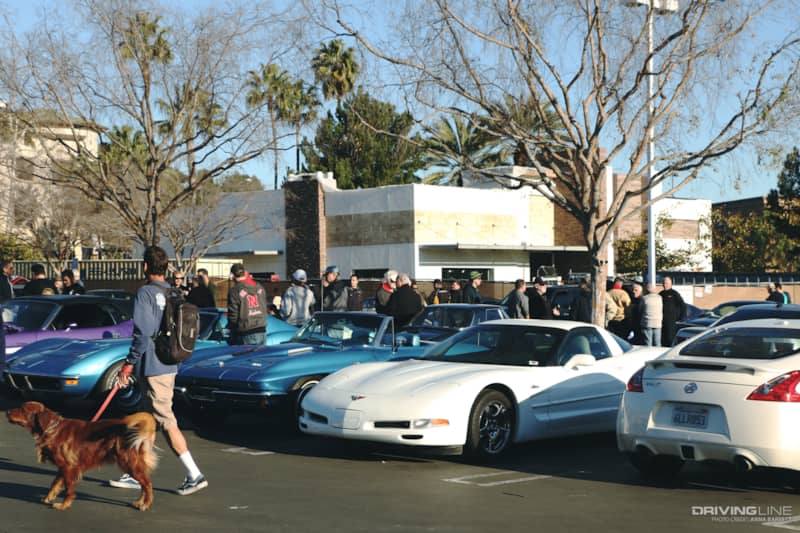 9. Coyote and... Coyote