Classic Vibes: 5 Favorites From 2016 Chicago World of Wheels
Most winters I find myself in Chitown at Tuner Galleria, which is only one section of the bigger World of Wheels show going on downstairs in the same convention center. Whereas Tuner Galleria's cars are more street-driven imports that aren't afraid to see some action, cars put on display in the Chicago World of Wheels is a whole different, well, world. 
Most if not all cars entered into the Chicago World of Wheels are American makes with a couple of exceptions, but that's because all imports go upstairs to Tuner Galleria anyway. They range from classics to hot rods, rat rods to modern muscle and even a few trucks and lowriders to help diversify the different styles.
Most builds are completely foreign to my eyes, but there is one common thread: They're all done exceptionally well and to the highest level of detail, particularly those entered in the Legend Cup. Here are my top five picks:
1.  1969 Chevy Camaro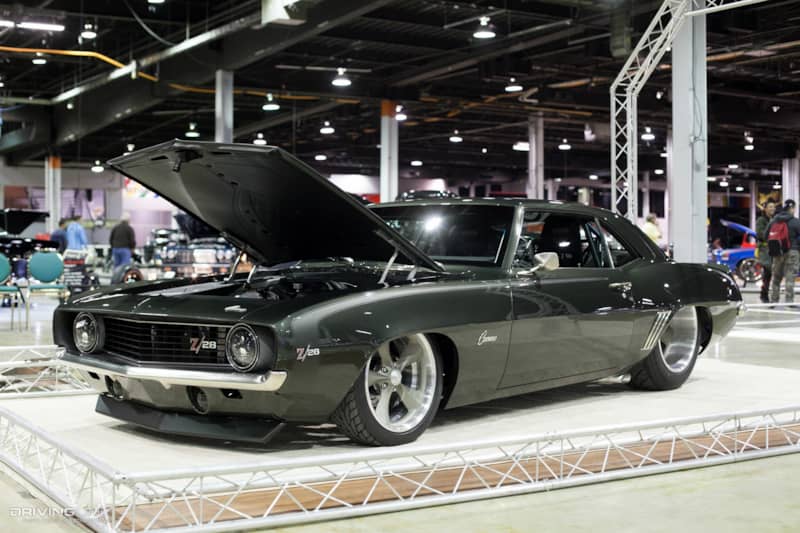 Kathy Hoover's Camaro was easily my top pick from the Chicago World of Wheels' Legend Cup competition side. It's equipped with a 540hp 6.2L LS3 motor, 4L70E automatic transmission, nickel plated trim and all its fab and chassis work done by U.S. 12 Speed & Custom out of New Buffalo, Michigan.
2.  1972 Chevy Vega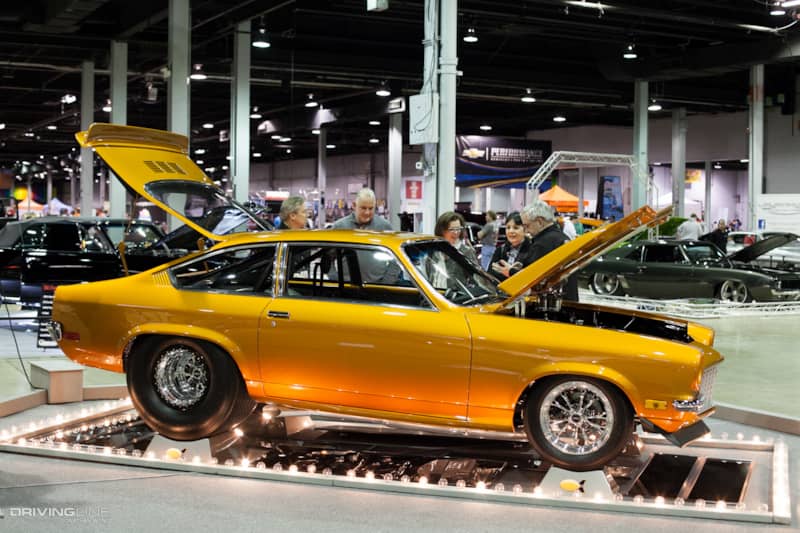 My parents owned a Vega back when I was a baby but it looked nothing like this. David Haney's "Fusion Bomb" Vega dragster, built by Trick Works LLC, is on level 10 "wow" factor with a 355ci small block, Dart 225 aluminum heads, Turbo 400 transmission and massive rear slicks. Inside there's a full chromoly roll cage and outside a full on PPG Fusion Orange coating. I would love to see this thing take a rip down the 1320.
3.  1962 Chevy Corvette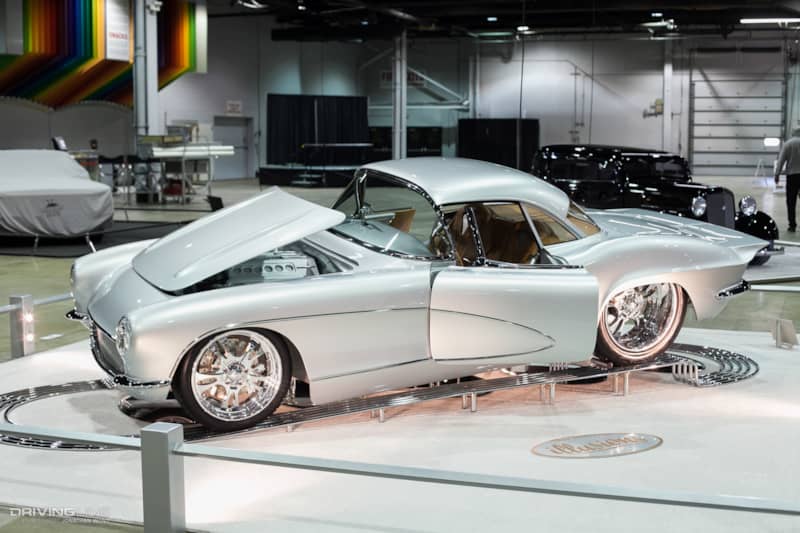 This Vette wasn't only stunning to look at but its display was pristine. The Illusions crew put over 10,000 hours into completing this build, which features a chromoly tube chassis that's been fully molded to the body, a '57 front clip that's been fitted to the hand molded '62 body, a 640hp LSX 454 engine, GM Performance 4L8SE transmission with push-button shift and paddle shifters, Wilwood 4-wheel disc brakes and saddle leather interior, just to name a few highlights.
4.  1963 Chevy Corvair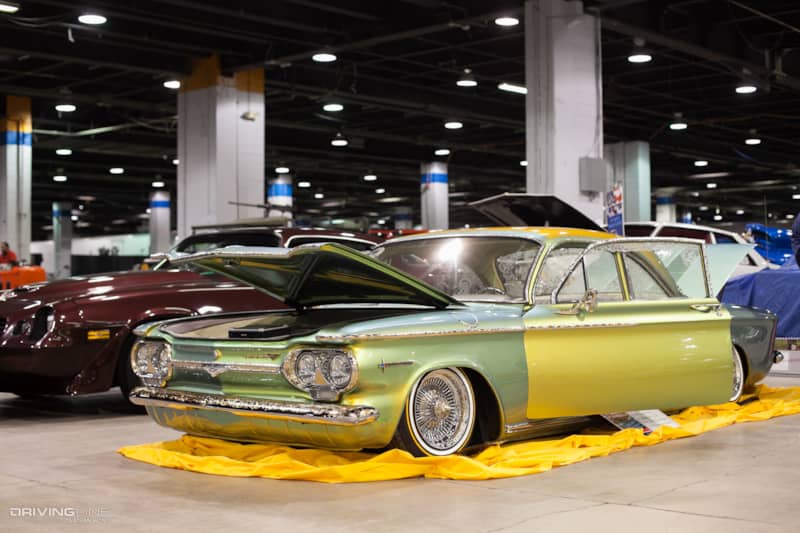 If lowriders are your thing, the Chicago World of Wheels has a dedicated section for them. This Corvair immediately jumped out at me as it didn't scream stereotypical "low-low" to me. Brian Hughes did an exceptional job with the green and yellow scheme, and the trunk housed a fully chromed motor and Spyder turbocharger.
5.  1982 Toyota Corolla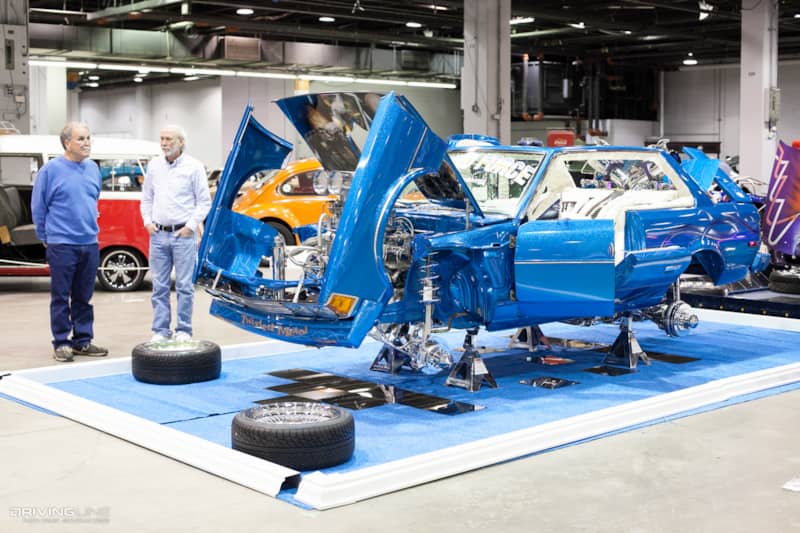 Ground Force is a legendary lowrider crew to the Midwest area and this '82 'Rolla by Carlos Soto is your quintessential build. Every inch of the car has been modified: the engine bay opens up to a massive blower, while the interior reveals a RHD-conversion and all the things you loved about the '80s, like mirrored tiling and a TV/VHS combo.
See more vehicles and details from the Chicago World of Wheels in the gallery below.