Classics With a "Kustom" Twist at the Mooneyes Open House [Gallery]
It was an incredibly warm day in Santa Fe Springs as I drove my humble Honda Fit down Norwalk Boulevard, and I kept looking around to see if someone installed a Flux Capacitor in it when I wasn't looking. It seemed the closer I got to the famous bright yellow building with giant, iconic eyes, the closer I got to the 1950s. Mooneyes USA was having an open house, but it was the streets that were filled with custom classics for blocks – lowriders, lead sleds, rat rods, gassers, vans, VWs and more flat black paint and chrome than I could shake my camera at.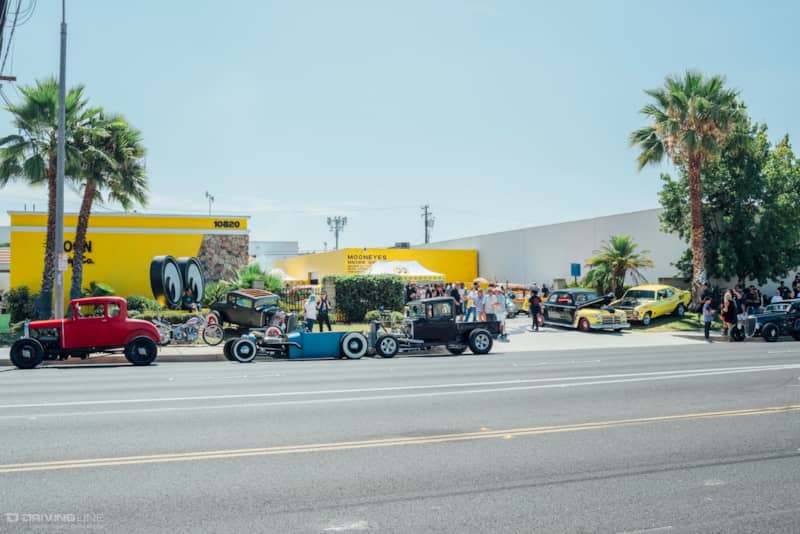 Over the course of the event many cars came and went, with loping cams and rumbling exhaust notes announcing their arrivals and departures, but one that stood out to me had to be the 33 Ford posted outside the gates. The flat black paint, spartan interior, and hellion graphics really embodied the rugged outlaw look and feel the general public has come to expect when they think of a "hotrod."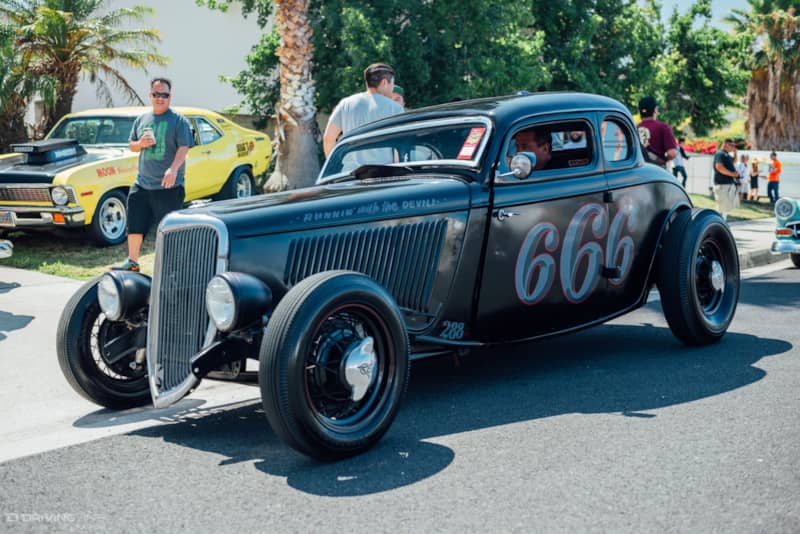 Overall the open house really brought out some of the best examples of ratrods and lowriders I've seen since moving to California and completely rewarded my venture outside of my Japanese import comfort zone. With the great turnout and super friendly owners and fans, I'm definitely planning on making it out to the Mooneyes Christmas show in December and so should you! Enjoy the photos.