Comparing The 2023 Ford Ranger and 2023 Honda Ridgeline: Which Mid-Size Pickup Is The Better Buy?
The 2023 Ford Ranger and the 2023 Honda Ridgeline represent two very different answers to the same question: what do modern pickup buyers want out of a mid-size truck?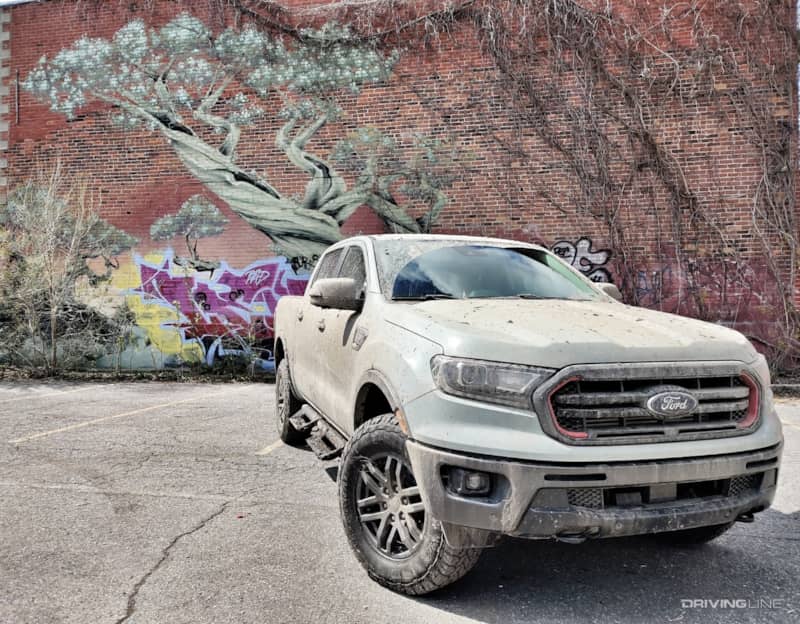 The choice between the larger, crossover-based Honda and the smaller, but in some ways more capable body-on-frame Ford comes down to how much you want to spend—and what you want to do with your truck.
Under The Hood
Each and every version of the Ford Ranger comes equipped with a 2.3L, turbocharged four-cylinder engine that pairs up with a 10-speed automatic transmission. Rated at 270 hp and 310 lb-ft of torque, it's a good match for the Ranger's 4,000 pounds of curb weight. The transmission, however, could be a little smoother, which is true of nearly every implementation of the 10-speed unit across the Ford portfolio. Fuel economy for the Ranger checks in at 21-mpg city and 26-mpg highway for rear-wheel drive models, and a little thirstier when four-wheel drive is specified.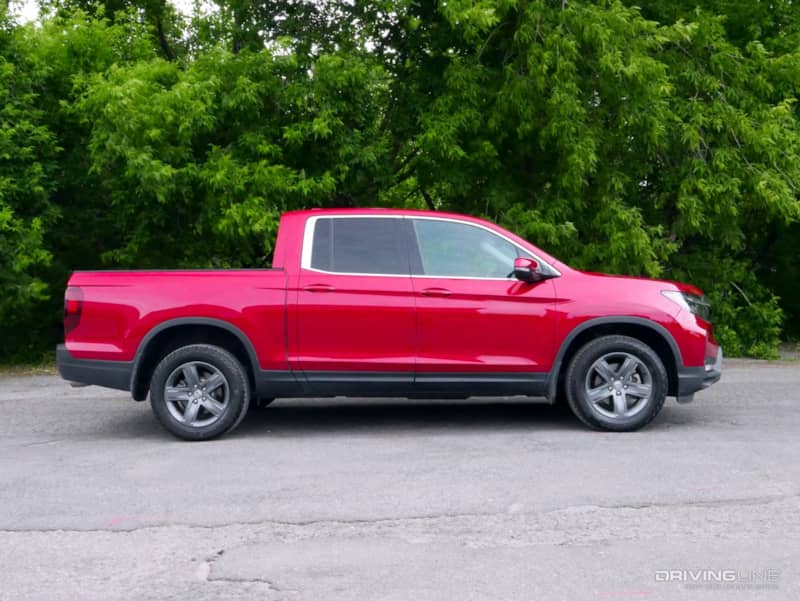 The Honda Ridgeline is also a single-engine truck, but it adds two cylinders over the Ford. The Ridgeline's 3.5L V6 generates 280 hp and 262 lb-ft of twist, and it offers 18-mpg city and 24-mpg highway—numbers that reflect both its standard all-wheel drive system and its larger size (with a curb weight that starts 400 pounds heavier than the Ranger). Despite its seeming horsepower advantage, the lack of torque available from the Ridgeline's motor is often at odds with the programming of its nine-speed automatic transmission, which can lead to some awkward moments while cruising down the highway as the gearbox attempts to find the correct cog. Real-world fuel mileage also has trouble tracking with advertised EPA estimates.
Off-Road Readiness
The Ford Ranger comes with the choice of two off-road oriented editions. The FX4 package adds upgraded shocks, all-terrain tires, an electronically-locking rear differential, skid plates, and a pair of digital driver's aides in the form of a terrain management system and low-speed crawl control.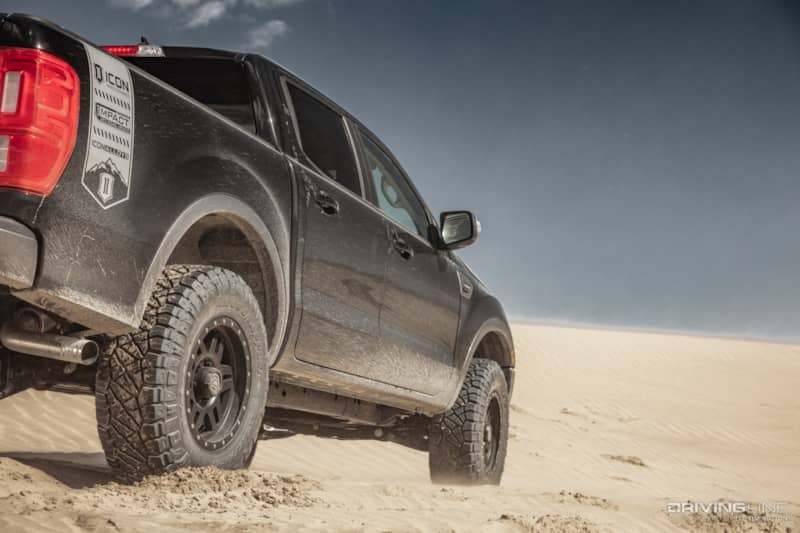 The Tremor adds Fox 2.0 shocks, revised spring tuning, and a wider track, along with visual updates such as rock rail side steps, recovery hooks, and aux switches inside the cabin. Its 9.7 inches of total ground clearance give it nearly an inch of extra clearance versus the FX4, but all that hardcore gear drops fuel economy down to 19-mpg in both city and highway driving, which is a steep plummet at the pump.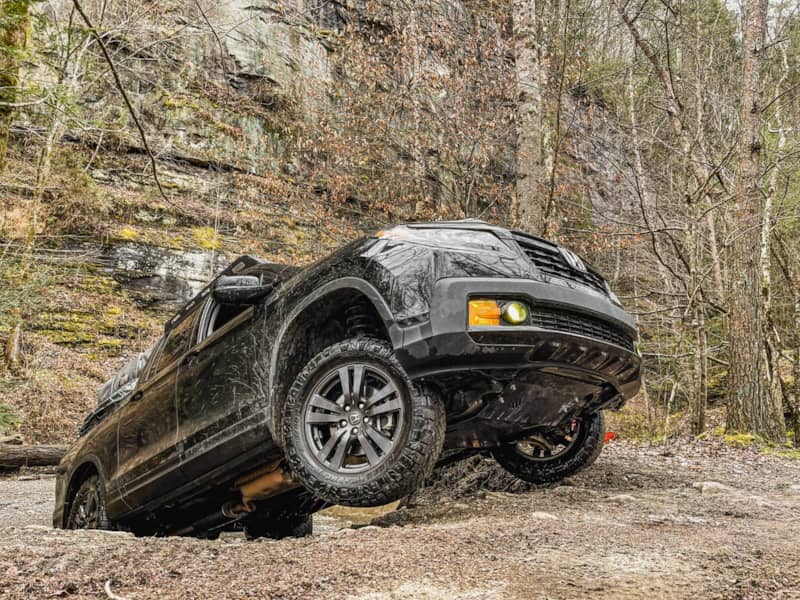 The Honda Ridgeline doesn't offer a low-range feature for its all-wheel drive system, nor does it provide anything resembling a true off-road package. Instead, the Ridgeline HPD adds fender flares and other unique visual cues, but maintains the same 7.6 inches of ground clearance found with every model, which combined with its longer wheelbase hurts its approach and departure angles. Although it can shuttle up to 70 percent of torque to the rear wheels should traction conditions demand it, and features a set of drive modes intended to help deal with low-grip situations, serious rock crawling is outside the purview of the Ridgeline. Honda is working to add a more rugged 'TrailSport' version of the truck to the line-up, but it won't reach showrooms until the 2024 model year debuts.
Bed Size And Towing
The Ford Ranger offers a choice between six-foot and five-foot bed lengths, with the latter available for SuperCrew models (which add an extra foot of cabin space that eats into bed length). Each of these beds are 20.8 inches tall and 44.8 inches wide as measured between the wheel wells.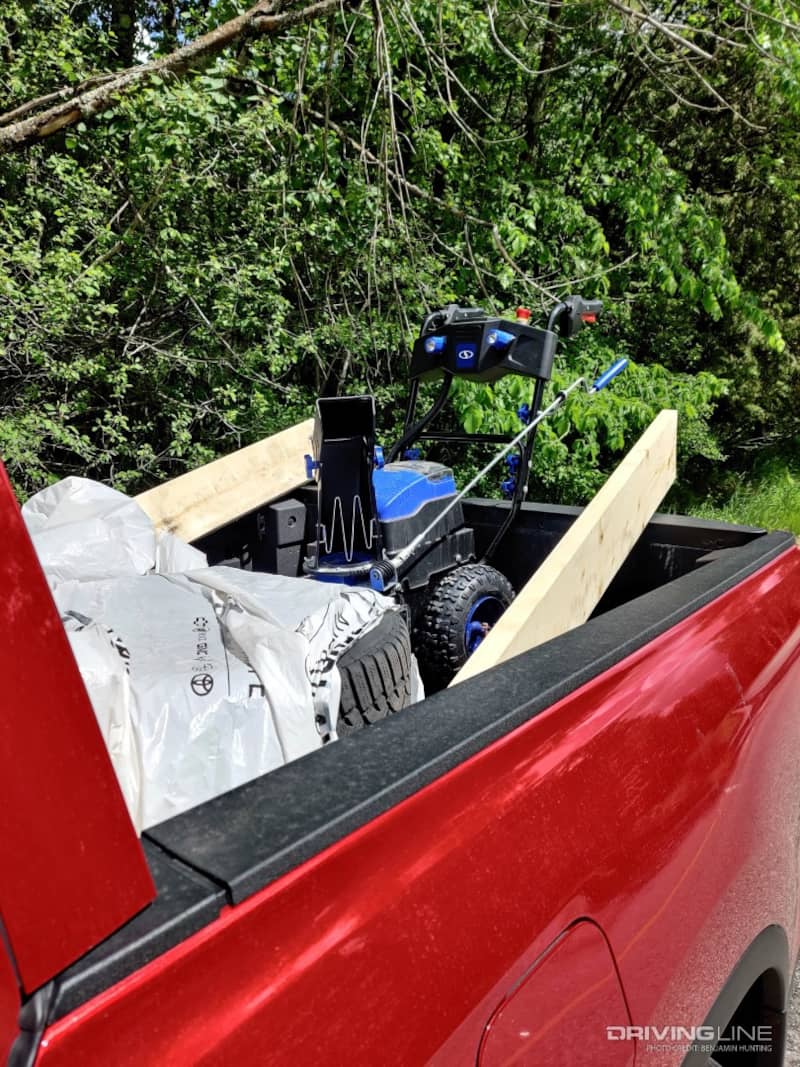 The Honda Ridgeline splits the difference with a five-foot, three-inch cargo bed that is actually wider (50.8 inches) as compared to the Ranger. It also provides a few extra features that the Ford can't match, such as a dual-hinged tailgate as well as in-bed lockable storage that acts as a 'trunk' that can protect valuables (and keep them out of sight).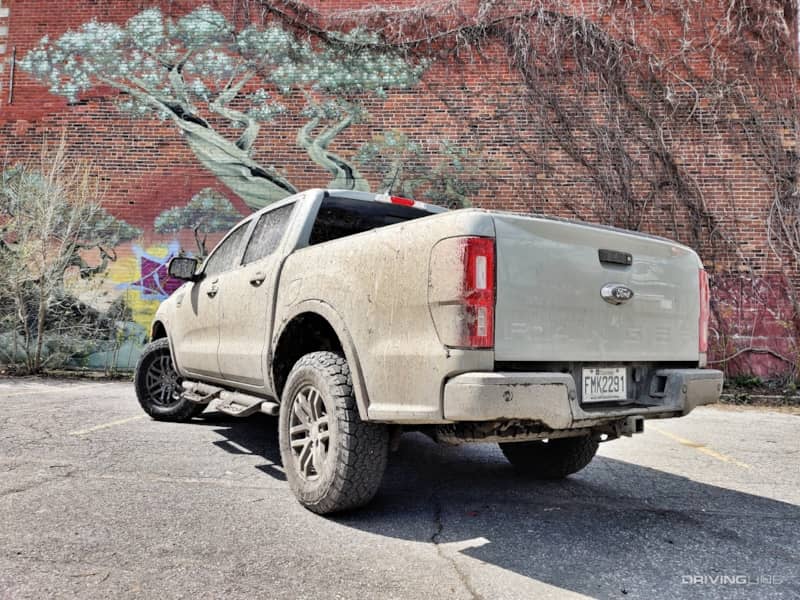 The Ranger claws back its advantage when it comes to towing, delivering up to 7,500 pounds of trailering capacity. That's 2,500 pounds more than the Ridgeline has to offer.
Comfort and Features
There's no way around it—the interior of the Ford Ranger is pretty plain as compared to other mid-size trucks, reflecting the older, global platform on which it rides. Features are also pretty basic, although higher trim levels come standard with blind spot monitoring and automatic braking on the safety side.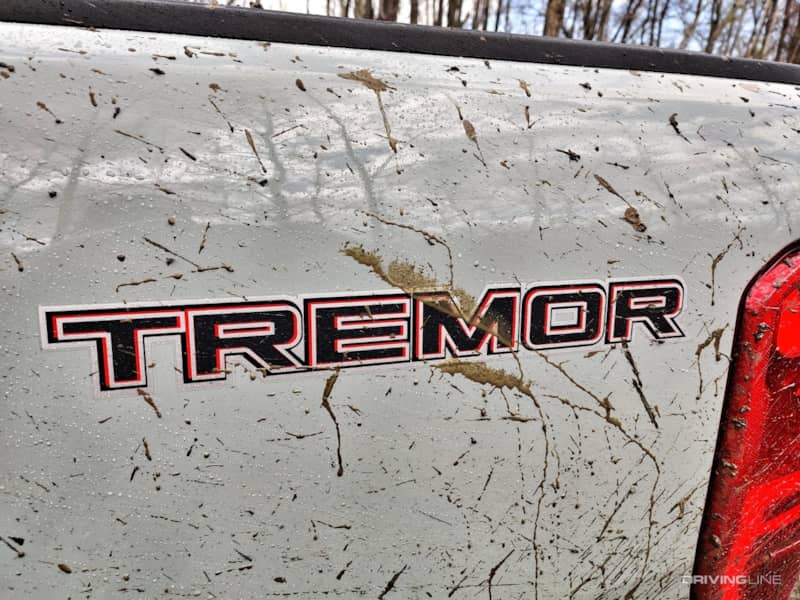 The Honda Ridgeline boasts a much more comfortable and better-appointed cabin, with nicer fit and finish as well as more advanced climate control and infotainment. There's even a stereo system in the truck bed if you want to take the party outside.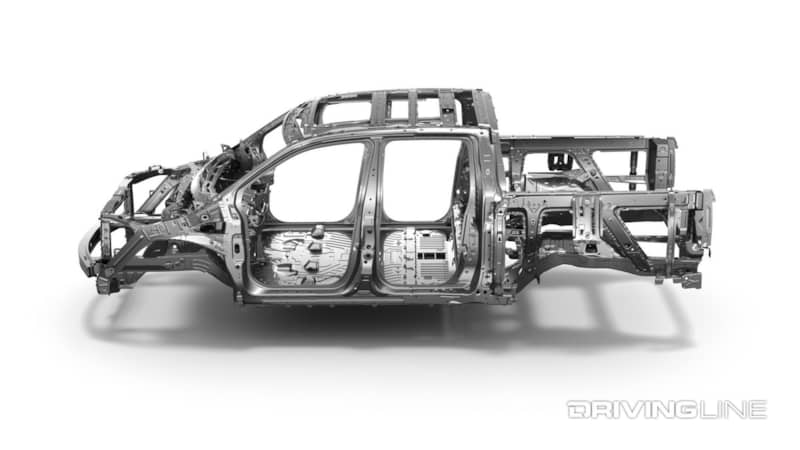 The Ridgeline further separates itself from the Ranger when it comes to on-pavement performance. With an independent rear suspension and a crossover-based chassis, the Honda is compliant and smooth when cornering or dealing with rough pavement, two areas where the solid rear axle Ford feels stiff and bouncy.
Price
The Ford Ranger starts at just under $28,000, and climbs all the way up to nearly $48,000 for loaded Lariat luxury trim levels.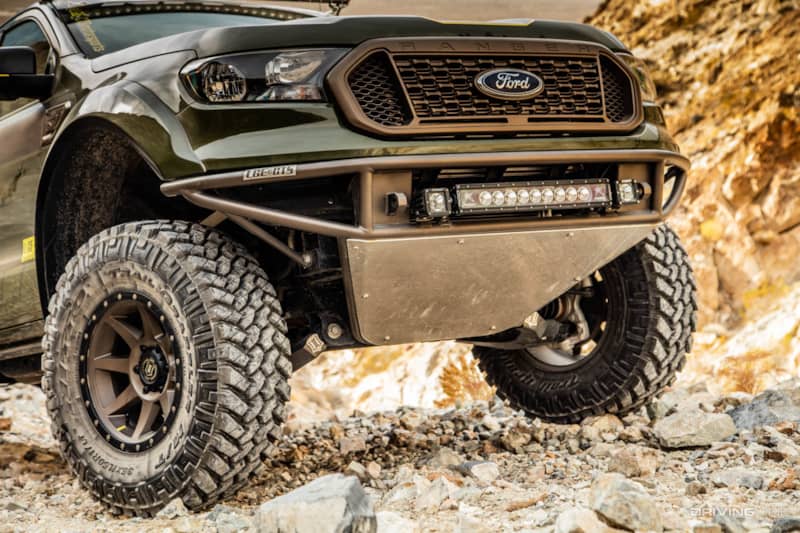 The Honda Ridgeline, on the other hand, asks for $11,000 more than the Blue Oval when it comes to its base model, an increase linked to a higher level of equipment across the board. The upscale Black edition tops out at $46,000.
The Verdict
The Ridgeline is a significantly more expensive truck to start with, but that's reflected by its longer list of creature comforts, its standard all-wheel drive system, and its larger footprint in terms of cabin and (in some configurations) cargo. Honda also tops the Ranger in fuel economy, at least on paper, and is much easier to live with on a daily basis.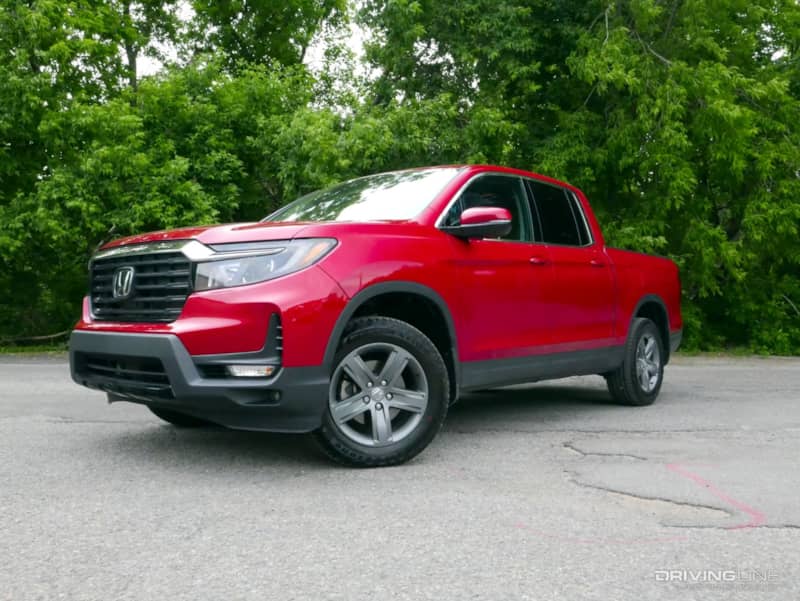 For traditional truck fans, however, moving to the slightly smaller Ranger platform doesn't just deliver cost savings at the low to mid-tier levels, it also brings with it a significant advantage in terms of towing capacity and off-road capability. If you expect your truck to earn its keep, the Ford pickup is a more affordable, and more capable, buy.