Cybertruck: Tesla's Wild New Pickup Is Trying to Change How People See Trucks
Love them or hate them, everything Tesla does is followed by a wave of interest and associated hot takes - and that's very much been the case with their long-anticipated pickup truck. After lots of teasing by Elon Musk, the latest addition to the Tesla lineup was unveiled tonight at an event in Los Angeles.
Musk has been hinting about the idea of an electric pickup truck with serious hauling capability and sports car like performance since at least 2012, and he's also hinted that the truck would have a totally unconventional look that says "scifi" more than it does "work truck". As you can see, that last part certainly rings true.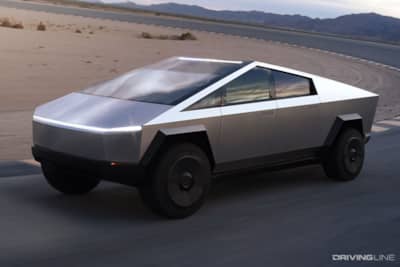 As for the hard numbers, the Cybertruck builds on the cutting edge technology Tesla is known for. It will come standard with a single electric motor with RWD and a range of about 250 miles, the mid-tier model will feature dual motors and AWD, while a top level version will offer triple motors and AWD, along with range of around 500 miles.
Tesla's other vehicles are well known for their brisk acceleration and the pickup looks to be no different with the company claiming 0-60 times starting at less than 6.5 seconds for the RWD model and going as quick as 2.9 seconds for the tri-motor version.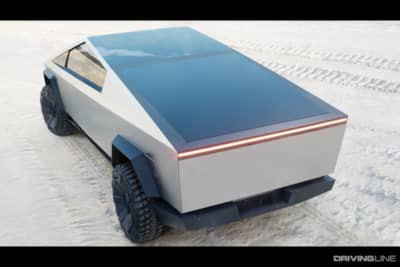 More than just acceleration, handling and driving range, entering the highly competitive pickup market also means putting an emphasis on hauling and towing capability, and the Cybertruck looks to deliver impressive performance in those areas as well.
As for towing, Tesla says the pickup will be capable of towing over 14,000 pounds with the tri motor setup, although what kind of effect that will have on driving range remains to be seen. Anyone who has towed with a gas or diesel truck knows the effect a heavy load can have on efficiency, and an electric vehicle should be no different. The cheaper RWD version will having a towing capacity of 7,500 pounds.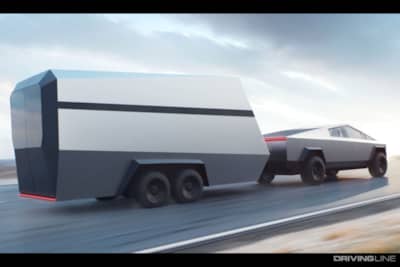 Another part of Elon's long-running teases about the Tesla truck are an air suspension system that can be set low for highway use and raised for off-road driving. It can also be dropped down to assist with loading something like an ATV or dirt bike.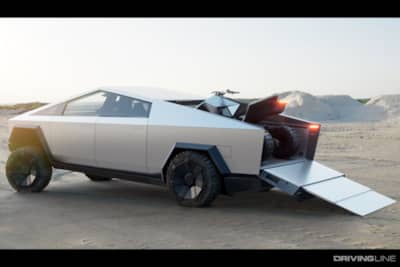 Another area that was emphasized during the event is the truck's cold rolled stainless steel "exoskeleton" and armored windows which are supposed to withstand a hit with a sledgehammer - although the demonstration during the unveil didn't go quite to plan.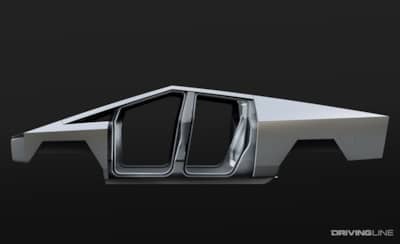 As with the popular Tesla Model 3, pricing is going to be a crucial element of the Cybertruck's success and the RWD single motor model will be priced at quite reasonable $39,900. The dual motor AWD model will go for $49,900 and the top dog tri-motor AWD version will be $69,900.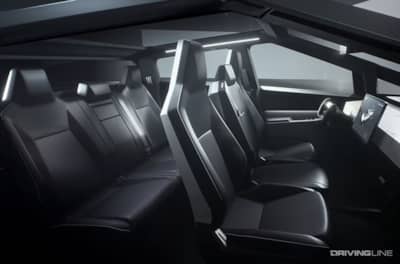 If you are one of those people who can't wait to own a Tesla pickup, patience is going to be key. Ordering has already started but production won't start until late 2021 with the tri-motor version to come one year after that. At any rate it will be interesting to see if its met with the same sort of early demand the Model 3 had a few years ago.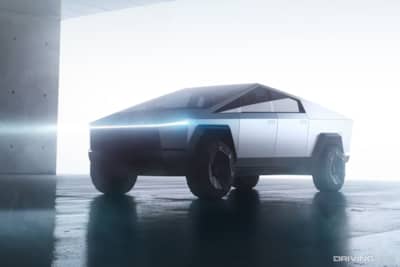 During the presentation Elon Musk talked about just how large the pickup market in America is and how the shape of the typical truck hasn't changed much in the last 100 years. And with the wedge-shaped Cybertruck, Tesla has certainly thrown convention out the window.
While there's no doubt the Cybertruck looks to be impressive from a technical standpoint, there's a very big difference targeting luxury/sport sedan buyers and pickup truck buyers. With both mainstream automakers like Ford and GM investing in electric pickups along with startups like Rivian, the next few years are going to be very exciting to watch.
Don't forget to check out the Rivian RT1 to see what sort of competition the Cybertruck will have when it goes on sale.