The Rivian Electric Pickup is Here & It's the Real Deal: How Far Behind are Ford, Tesla & Others?
This month Rivian made history by officially rolling its customer-bound R1T electric pickup trucks off the assembly line at its factory in Normal, Illinois. 
Rivian Delivers the All-Electric Pickup Truck First
This is a massive milestone for the company for the startup automaker, which first showed its electric pickup and SUV concepts back in 2018.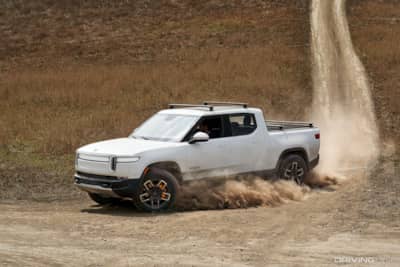 Like every other automaker, Rivian weathered a storm of pandemic and supply chain related issues to bring the R1T into production, and it becomes the first of what should be many electric pickups coming to market in the next few years.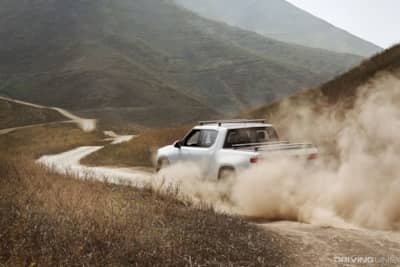 From all accounts, the R1T is groundbreaking vehicle—delivering newfound off-road capability and performance in a high-tech, emissions-free package.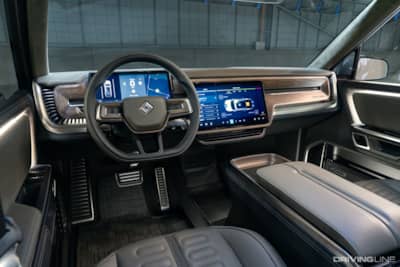 And given the hurdles for a new company trying to bring a new type of vehicle to the market, Rivian's efforts should be appreciated by anyone, whether they are EV supporters or not.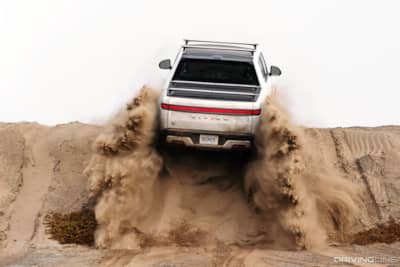 But what about the competition? And how much will Rivian's headstart on production help them become a key player in the segment?
Ford & GM: The Latest
Ford, meanwhile, continues to make progress on bringing its electric F-150 Lightning pickup to the market. Preproduction kicked off recently and Ford has been working hard on expanding production capacity for the Lightning.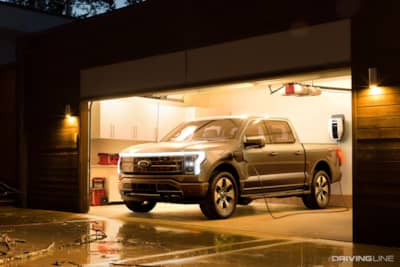 Ford currently has more than 150,000 reservations for the electric F-150, which isn't surprising given the aggressive pricing strategy they've used for the truck.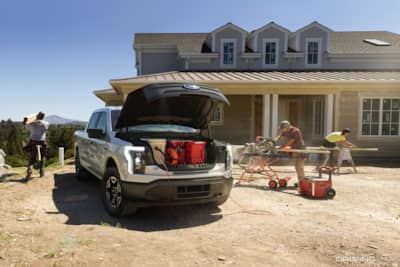 But for both established automakers like Ford and newcomers like Rivian, the largest struggle is going to be the ability to build enough to meet demand.
Naturally Ford will have an advantage over the much smaller Rivian when it comes to capacity, but with Lightning deliveries not scheduled to begin until the spring of 2022, Rivian may be able to use the extra time to its advantage.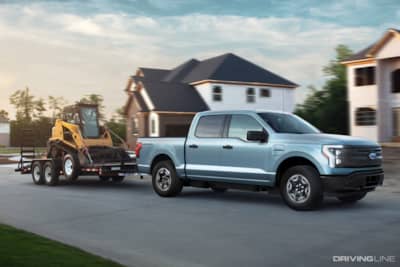 Over at GM, the company is hard at work preparing the Hummer EV truck for deliveries. While the larger, more extreme and more expensive electric Hummer doesn't look like a direct competitor to the electric F-150, it's still a very important vehicle for GM.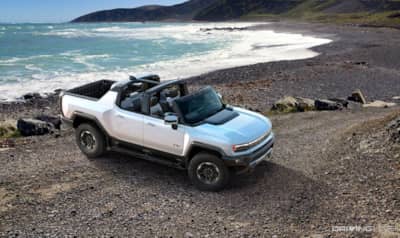 As of now, the high end 1st Edition Hummer EV is still scheduled to be available this fall, but the less expensive versions are still at least a year out from production.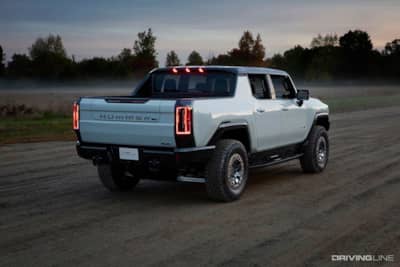 GM is also working on an all-electric Silverado pickup that will compete directly against the F-150 Lightning, but at this point we've only seen teasers for that truck.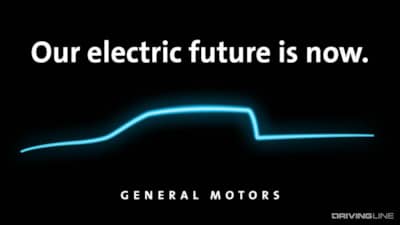 We'll have to wait for GM to confirm more details on its volume EV pickup, but we'd guess that production will be at least a year behind the F-150 Lightning.
And What About the Tesla Cybertruck?
You can't talk about upcoming electric pickups without mentioning the wedge-shaped gorilla in the room known as the Tesla Cybertruck. We are quickly coming up on two years since Elon Musk famously debuted the Cybertruck and started taking orders for it, but production still seems a way off.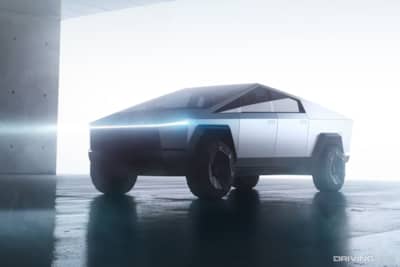 Initially Tesla planned to start building the truck in late 2021, but right now the estimated production date has been pushed back to late 2022. 
And for all the company has done in getting EVs to the market, Tesla also has a tendency to hype up non-existent products—including the new Tesla Roadster, which was first shown back in 2017, and has now been pushed back to at least 2023.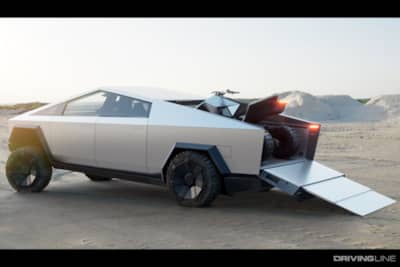 With the Cybertruck, Tesla's decision to go with a completely unconventinal design is proving to cost significant time when it comes to being production ready. and we still aren't even 100% sure if mass production of the Cybertruck design is even possible while meeting all of the latest safety standards.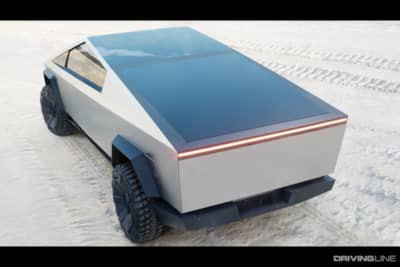 Given its extreme design, its hard to say whether the Cybertruck is even a true competitor to the much more mainstream F-150 Lightning and even the Rivian R1T, but if and when it arrives there will be no shortage of buyers waiting.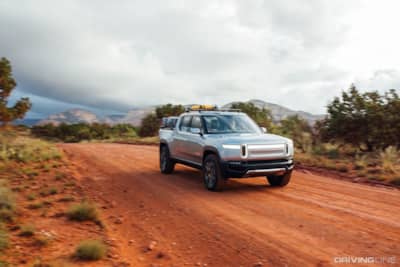 For now though, we tip our hats to Rivian for being the first to market, and we are more excited than ever to see the electric pickup wars begin to play out.