All-Electric Off-Roading, Part 2: Why You Might Want to Wait to Go Overlanding in an Electric Vehicle
In our previous article, All-Electric Off-Roading, Part 1: Why You Should Go Overlanding in an Electric Vehicle, we took a look at some of the advantages that electric vehicles may have out on the trail over traditional off-road rigs. But, like with everything, there are pros and cons. Naturally, we are looking at worst-case scenarios here because when it comes to hitting the trail miles from civilization, worst-case scenarios are important.
A few of the drawbacks don't necessarily relate to the trucks being powered by electricity themselves but to the currently higher costs and what models and options are available from the manufacturers. And being that these are all brand new model trucks and SUVs with limited real-world testing, time and use will likely expose some of the potential disadvantages of taking an electric vehicle off-road.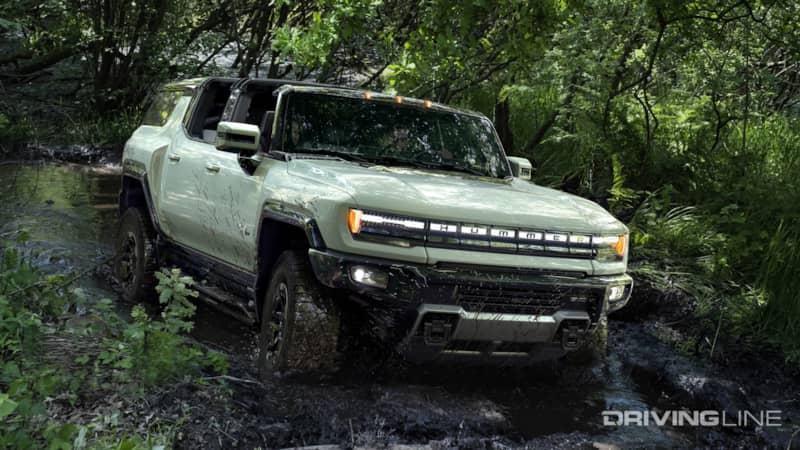 Size 
EV manufacturers seem to be hitting the most popular, full-size truck market first. Mid-sized trucks, Jeeps, and smaller SUVs tend to fare better tackling trails and have been more popular for off-roading, but currently, there are limited EVs in this segment. If anything, a smaller platform enhances off-road handling and is less likely to garner pin striping from branches.
So a majority of the EV trucks available for now will be comparable to off-roading their large-platform gas equivalents. Jeep is working on a fully electric model, but for now, their hybrid 4xe Wrangler option is available and kind of gives you the best from both worlds requiring much less fuel while retaining the smaller Jeep platform we all know and love. Alpha Motor's Wolf concept looks to be the right size, but all we've seen so far is a bunch of cool-looking computer designed concepts.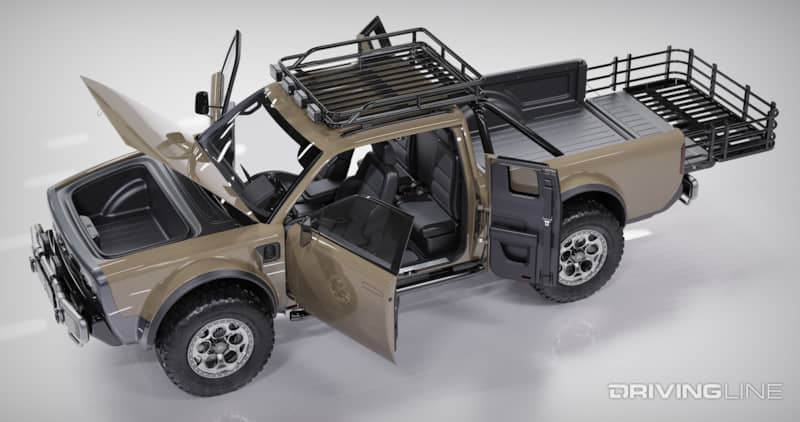 Customization
If history has taught us anything, the aftermarket will always find a way to customize and improve factory vehicles, even those sporting new technologies. While several of the EV truck's suspension systems are adjustable, controllable, and built for possible off-road settings; being able to upgrade or fabricate a suspension system beyond that is not available just yet. There will be challenges to incorporate software controls, but surely there will also be factory upgraded models specifically set-up for off-roaders.
Alpha Motors is going after the enthusiast from the start. Their Wolf truck mimics the iconic '80s Toyota pickups, with bumpers, lights, larger tire sizes, fenders, and overlanding accessories designed for off-road use. They seem to have a few models that place priority on off-road fun, yet as mentioned above, they're just concepts right now. Whereas companies like Ford are going after the mainstream truck market, which isn't surprising, given the continued success of the F-150...though a Raptor style Lightning is assuredly in the works…we hope.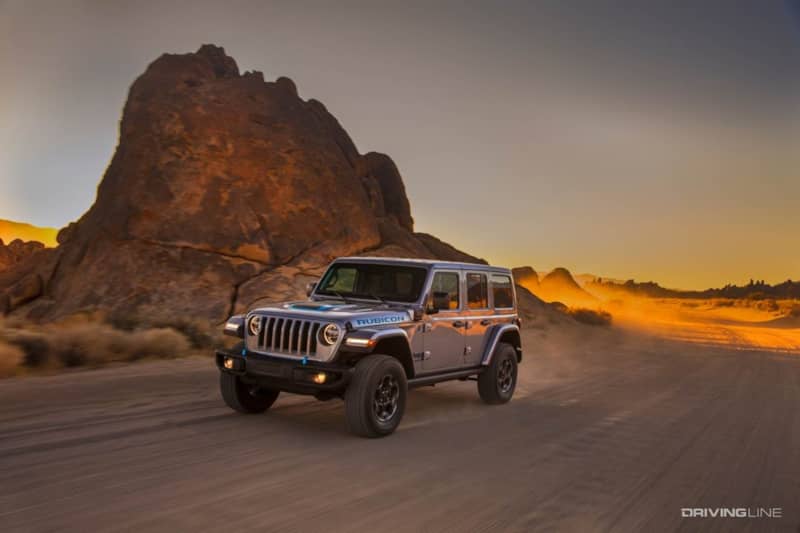 Repair Risks
Going off-roading and overlanding can be a balance of budget and performance, as well as how much you care about your truck. Naturally, the risk of the parts wearing out more quickly and having to repair or replace them increases when pushing a truck on rugged, off-road trails. The more expensive, newer, and nicer the rig you have, the more expensive it may be to replace parts or repair off-road damage. Therefore you may care more about what you do with it and how hard you drive it. This is why it is generally more common to take older and/or non-luxury model vehicles off-road.
On the other hand, there are far fewer moving parts in an electric vehicle, but if something does go wrong, either it needs to be fixed digitally within the software, or brought to a manufacturer repair location. And while they are brand new trucks, there are just that, brand new. Aside from tires and maybe a cup holder, you likely will not find parts for them at the local Auto Zone for an easy trailside fix just yet. So being an early adaptor might cause some headaches if you plan to push the vehicle.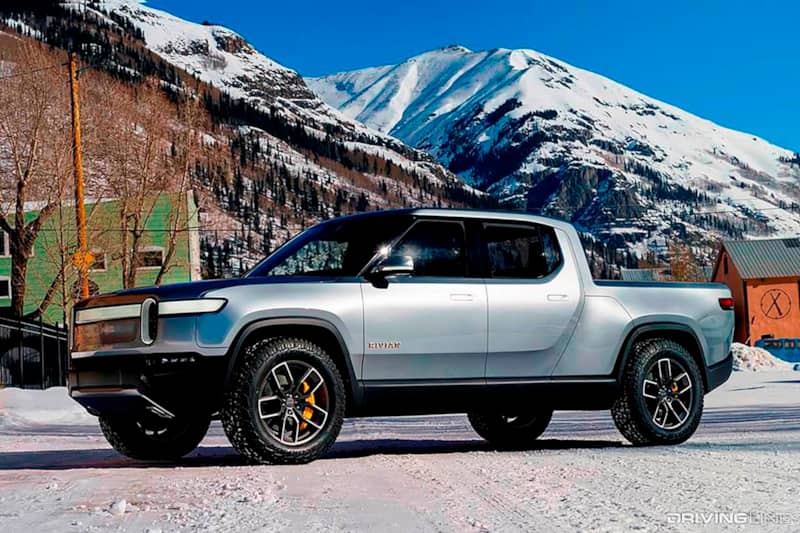 Weather
There hasn't been a vast amount of testing in various terrain and weather conditions released to the public to truly be able to determine how an all-electric powered vehicle fares when off the pavement. Fine sand could potentially get into places that can cause friction and issues with the electronics or motors.
Lithium batteries take a huge loss in performance and capacity in frigid conditions. While this is also true with gasoline-powered cars seeing a 20% reduction in fuel economy when cold weather hits; EVs have seen around a 40% reduction in range and efficiency in temps below 15-degrees. So winter camping might be a risky adventure when the mileage drops and the sun likely won't be out to help charge anything with solar panels if an emergency hits.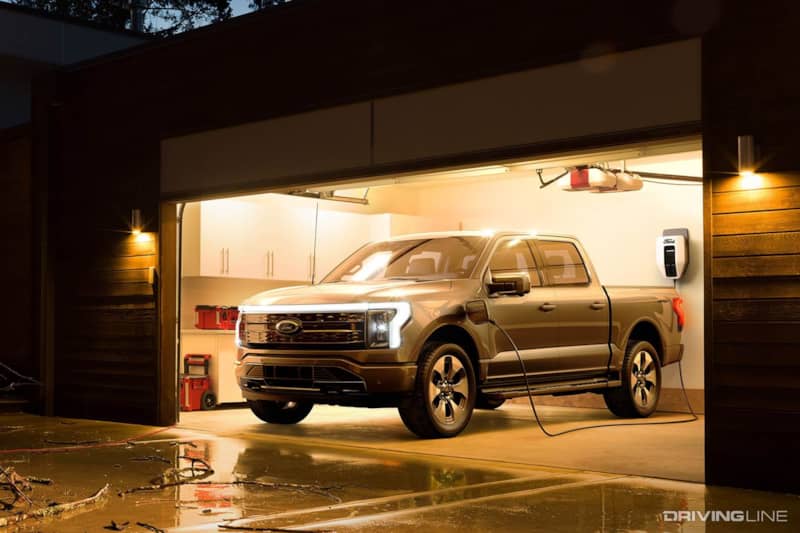 Infrastructure & Environment
More and more devices and vehicles are running off of electricity, compounded with an increased number of people working from home during the day, and electrical grids are becoming more and more stressed. While many companies and the US government are working on improving electric infrastructure, we'll see if the infrastructure can support the growing demand. For now, charging stations are frequently installed in shopping malls and corporate offices to take advantage of the long charging times as opposed to traditional existing gasoline stations.
EVs are also touted as helping to curb climate change by reducing emissions. However, they cannot be considered completely emissions-free and there are some environmental waste concerns as well. The demand for lithium has greatly increased and eventually many of the batteries in EVs will be recycled for other uses such as storing power for homes and businesses as opposed to filling up landfills. But it is considered hazardous waste should an accident occur and the batteries are damaged and happen to leak out. 
Cost
With the higher costs of EVs and added-on accessories being offered; prices can be double or triple what their gas twins could be had for. So those off-road risks can be pricey. There are some cost benefits of course, with a federal credit of $4,500 for union-manufactured EVs and possibly up to $12,500 in total credits. Of course, there are also some savings on rising fuel costs.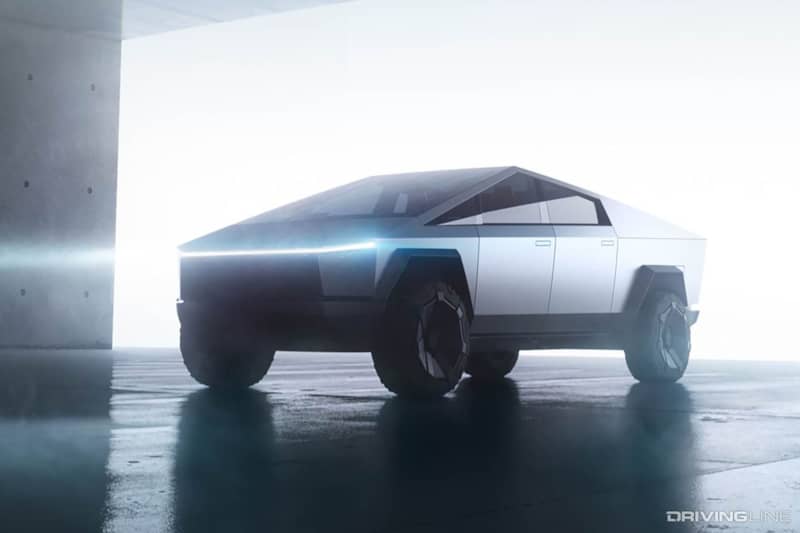 New Electric Truck Prices
Here are the planned starting and upgraded prices for each EV truck with most hitting the high-priced tiers of the automotive market. Except for Ford who is going for more mainstream and fleet volume and Alpha is specializing in smaller trucks.
| | | |
| --- | --- | --- |
| Manufacturer | Starting at  | Likely Upgrade Package Cost |
| Rivian R1T & R1S | $67,500 | Adventure Package: $73,000  |
| GMC Hummer EV | $80,000 | Edition 1: $112,000 |
| Tesla Cybertruck | $39,900 | Tri-Motor: $69,900 or a lot of Dogecoin |
| Ford F150 Lightning | $39,000 | Lightning Pro: $50,000 |
| Alpha Wolf | $36,000 | Super Wolf: $55,000 |
| Jeep Wrangler 4xe | $51,000 | No info at time of publishing |
| Lordstown Endurance | $52,500 | No info at time of publishing |
| Chevrolet Silverado EV  | No Info | No info at time of publishing |