Daily Life with the Toyota GR Corolla: Special on Paper, Special in the Real World
Hype can be a terrible thing for a car. Or it at least it can when a car doesn't deliver on that hype. And when it comes to today's ever-dwindling selection affordable enthusiast cars, few have been hyped as much as Toyota's GR Corolla.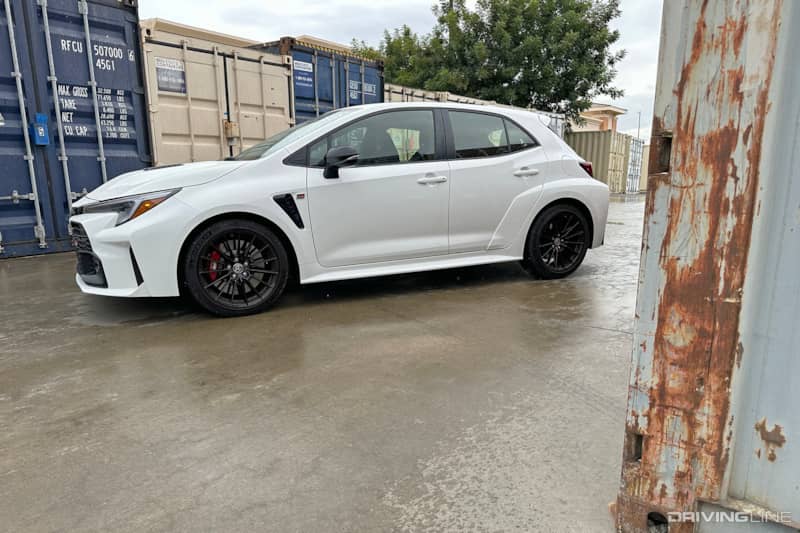 I know this as well as anyone. As I covered in my introduction story about my 2023 GR Corolla project, I bought into the hype for this car so much that I put a deposit down before Toyota had even officially announced the car. A test drive? Who needs one of those.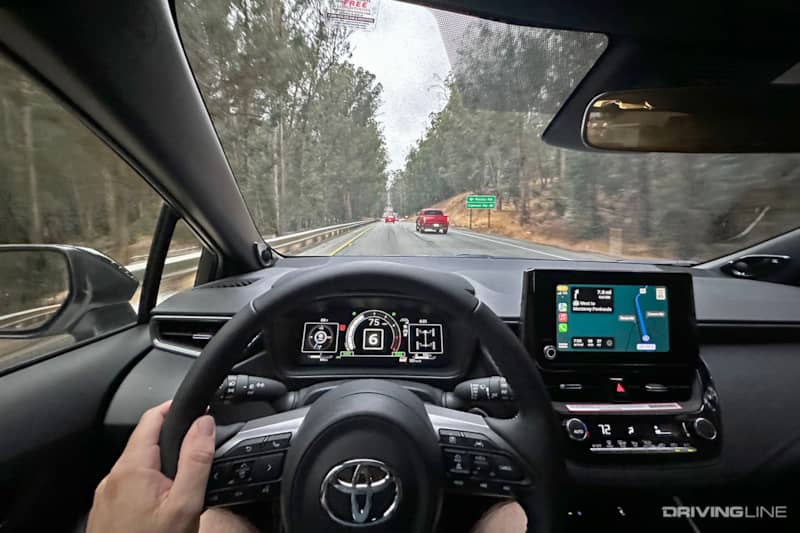 After a couple of years hearing about the not-sold-in-America GR Yaris, then all the rumors and teases of the GR Corolla — and finally after another year of actually waiting for my car to arrive at the dealership, I finally took ownership of my "loaded" white GR Corolla Core early this summer.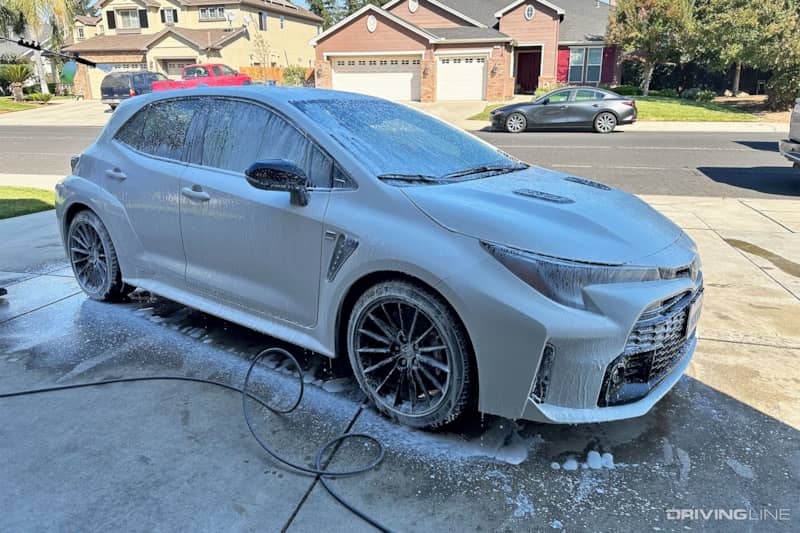 Now, a few months later, my GR Corolla is fully broken in, with about 1,500 miles of backroad adventuring, a road trip and daily kid-hauling around town on the odometer. Does it live up to the hype?
For me, it absolutely does. But there's a caveat. Despite being extremely excited for the car, I also made sure to keep my expectations in check. Because I know the disappointment that can come when something doesn't deliver on the hype.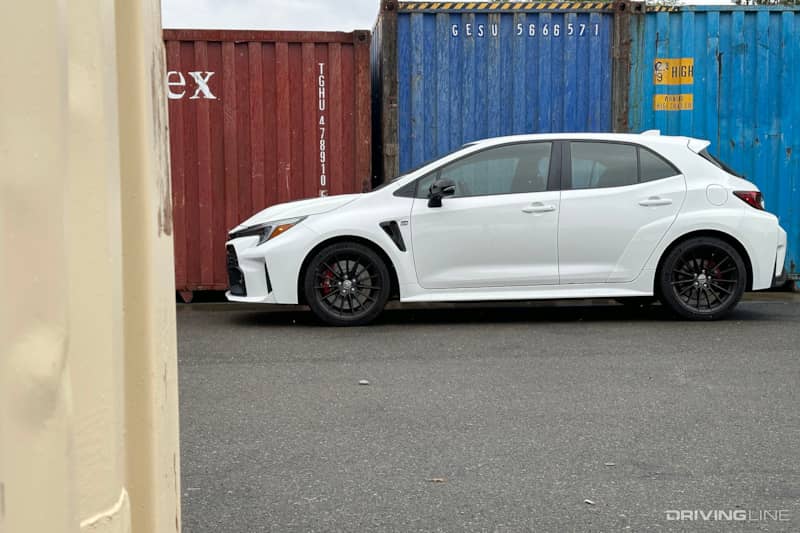 Is the GR Corolla ready to dominate at track days right out of the box? A transcendent driving experience like nothing that came before it? Nope. But for a daily-driver friendly hatchback with a starting price well under $40,000 it's not gonna get much better than this.
Mission Accomplished
If you are looking at big on-paper (or even seat of the pants) performance capability, you might not be hugely impressed with the GR Corolla. A 0-60 time around five seconds flat isn't going to win many drag races against today's higher-powered performance cars, its 235-width stock tires are modest by today's standards, and the interior isn't much different than your bargain basement Corolla.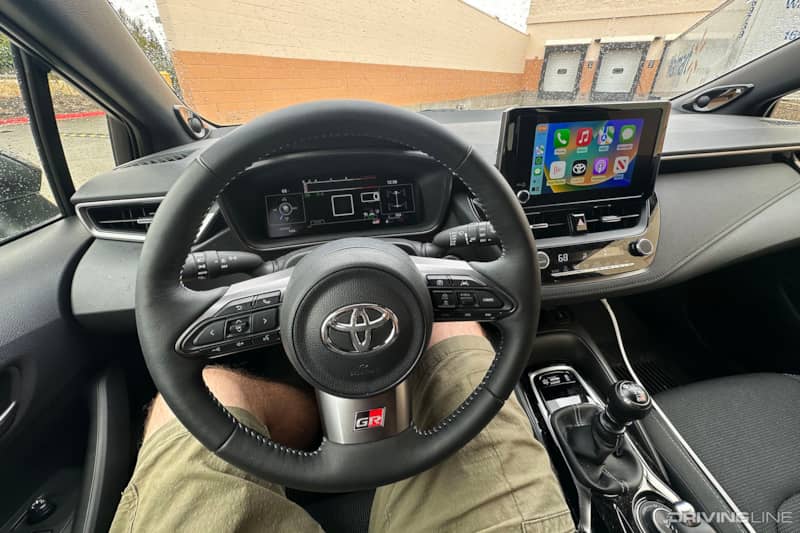 Yet you forget about all of that pretty quickly when you drive it. The car feels alive. Even in everyday situations. There's the ever-present turbo noises coming from under the hood, the somewhat throwback way it builds power, and the unique sound of 1.6L three-cylinder engine.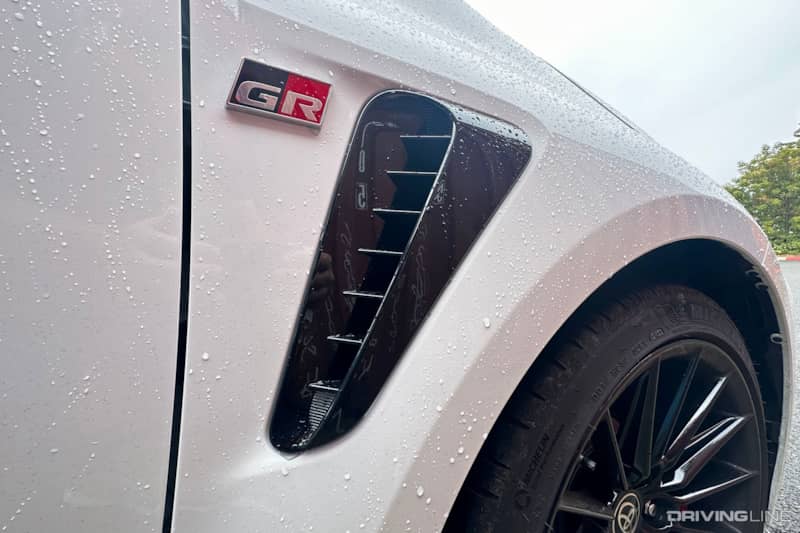 There's the satisfying feel of the shifter, the old-school, hand-operated parking brake, twin LSDs — and the trick AWD system, which you can adjust to your liking from the knob on the center console, directing up to 70% of power to the rear wheels. 
It's like Toyota captured the essence of the great rally-inspired turbo cars of the '90s and 2000s — the Mitsubishi Evolution, WRX STI, and their own Celica GT4 — and poured that into a brand new car with a warranty and all of the tech advances you expect from a car in 2023.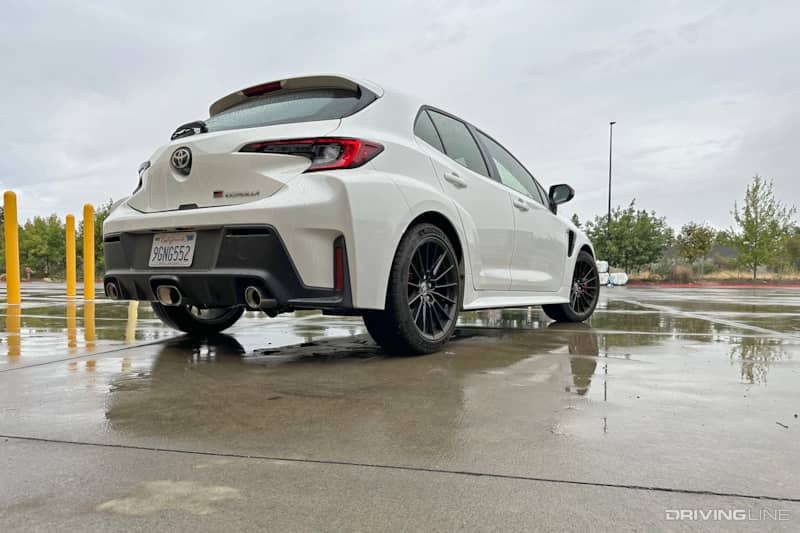 I've also been asked by a few people how the GR Corolla compares to the 2016-2018 Ford Focus RS, another beloved AWD hot hatchback that I have some experience with. 
My answer is that the in terms of speed, the two cars feel nearly identical, but that the Corolla trades a 15% decrease in "rawness" for a 75% improvement in comfort. But of course the biggest difference is that you can go buy a brand new GR Corolla today while Ford stopped selling the RS over five years ago.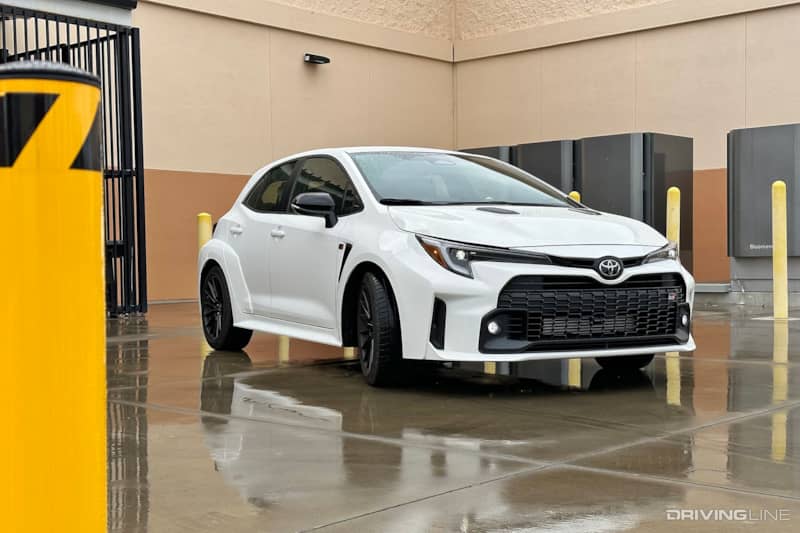 A Conversation Starter
And while it may sound cringey to talk about how "special" a car is apart from the driving experience, that really is one of my favorite things about the car.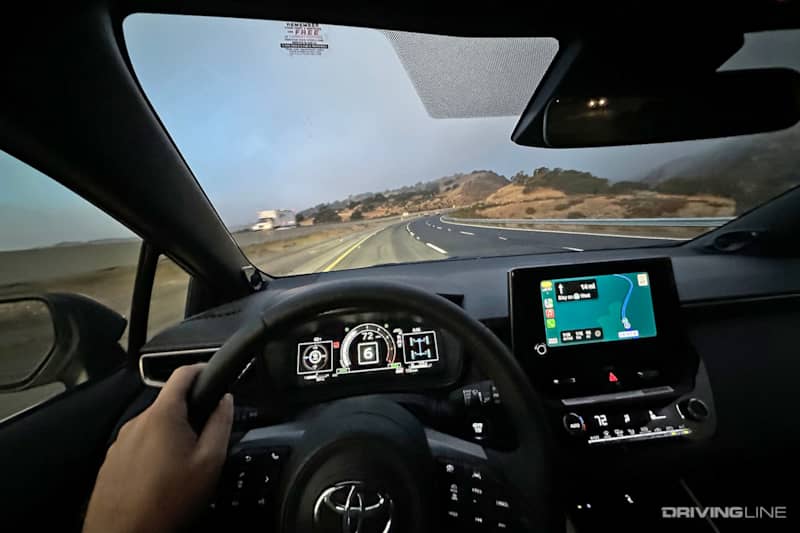 The GR Corolla is about "exotic" as a $39,000 hatchback can be: built on a separately assembly line, with an engine and AWD system shared with no other car in America, and it makes a ridiculous 300 horsepower from just 1.6 liters.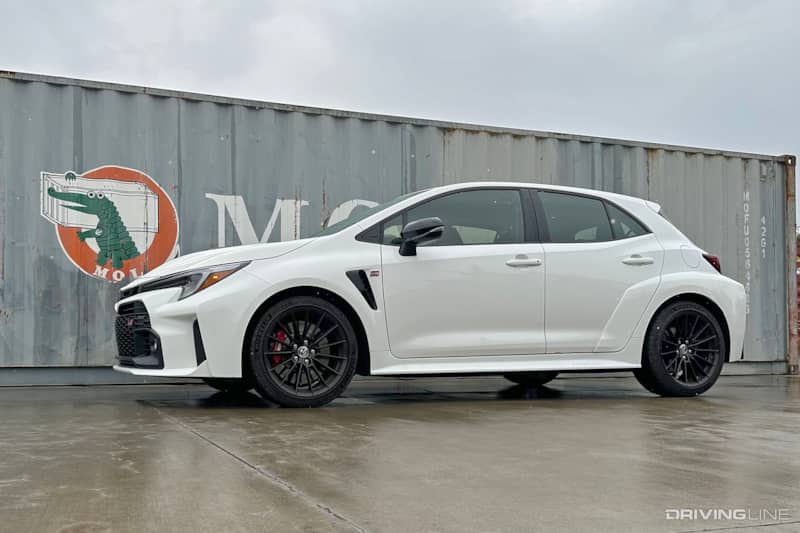 And I guess I'm not the only one who feels that way. One of the most notable things about driving the GR Corolla is how much attention it gets and how many conversations it starts.
Yes, to the vast majority of the public, it's still just another white Toyota hatchback, but I've gotten more looks, thumbs ups, and people wanting to check out the car in public than any other daily driver I've owned.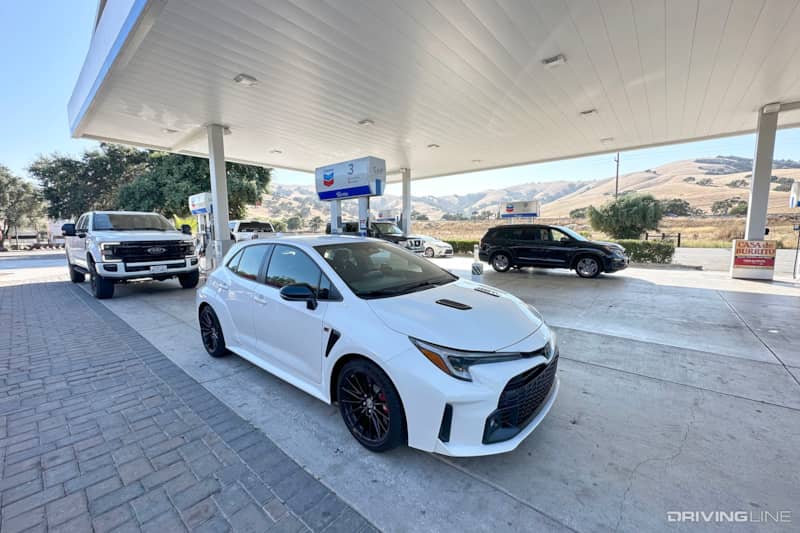 Yes, some of that attention is because many people haven't seen a GR Corolla yet, but for gearheads and even casual enthusiasts this car is a big deal. "Is that the one with the three-cylinder?" "Can I hear it rev?" "Can I take a photo?" "How much over MSRP did you have to pay?" (zero if you are wondering).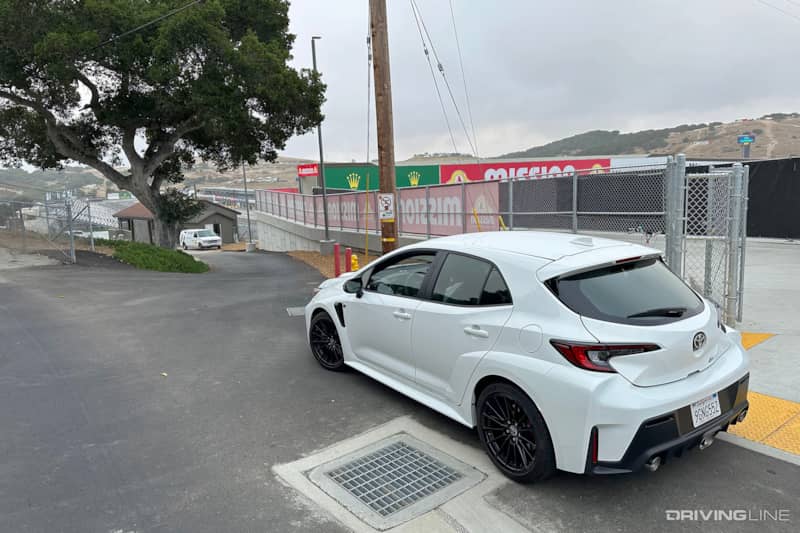 In August I drove the car to Monterey Car Week and even there, where the roads are filled with some of the rarest and most exotic cars on earth, I was constantly getting asked about the little Toyota.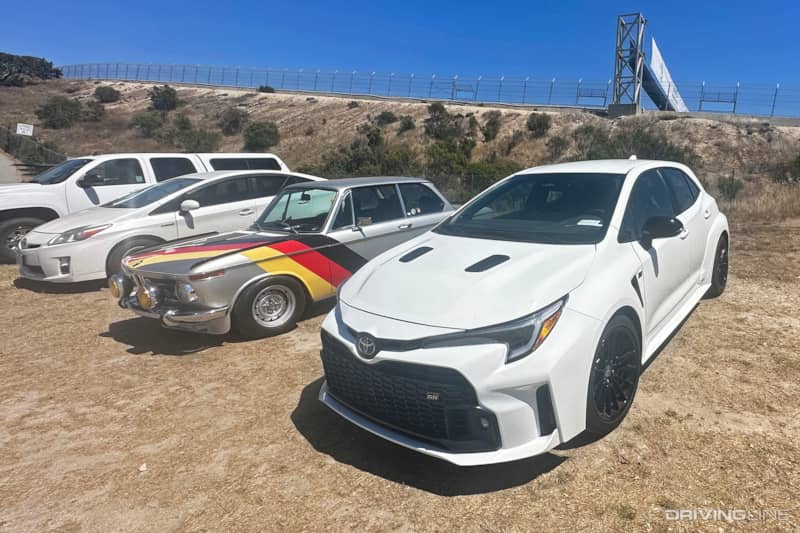 First Mods & More
But as happy as I am with the car, there's always room for improvement. And one of the first things I did after getting the car was to order the vented Circuit Edition hood direct from Toyota.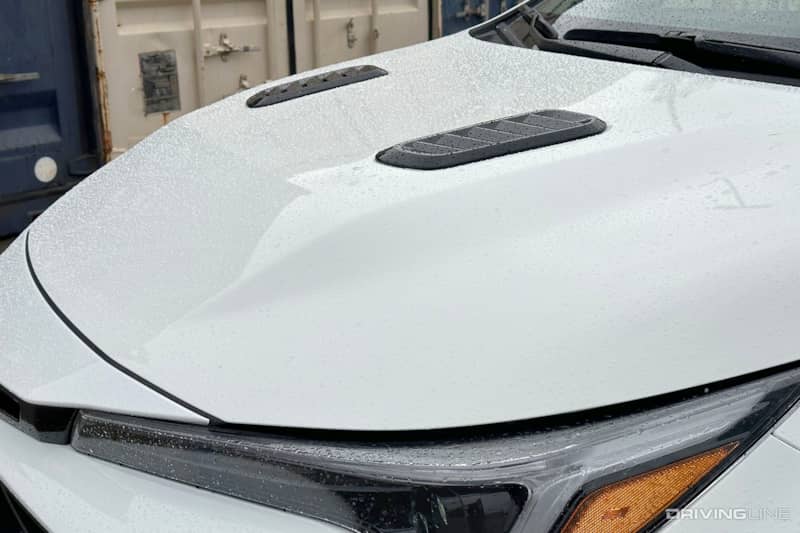 As long as the performance equipment is the same, I usually prefer the base model of a car. But Toyota only uses the vented, bulge hood on the GR Corolla Circuit Edition. Initially I was going to wait longer and pay extra to get the Circuit Edition, but once I saw you can purchase the hood separately I decided to do that. 
Even after having it painted to match, it wasn't a terribly expensive upgrade, and to me it's an integral part of the GR Corolla's look. And a functional improvement as well. Hopefully Toyota will make this hood standard on all GR Corollas in the future, but I'm happy for now.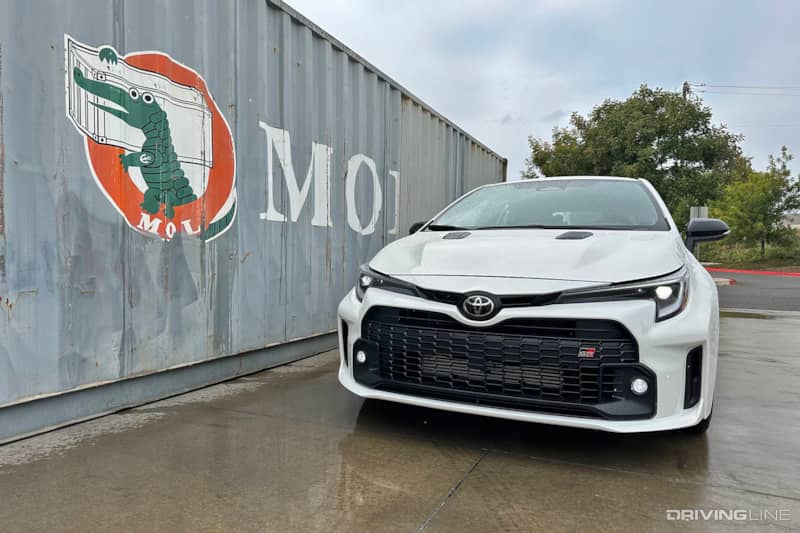 Wheels and tires are the next thing on my list. The GR Corolla's widened front and rear fenders allow you to fit some rather aggressive wheel and tire sizes, and those fenders will soon be home to set of Nitto NT555 G2 ultra high performance summer tires.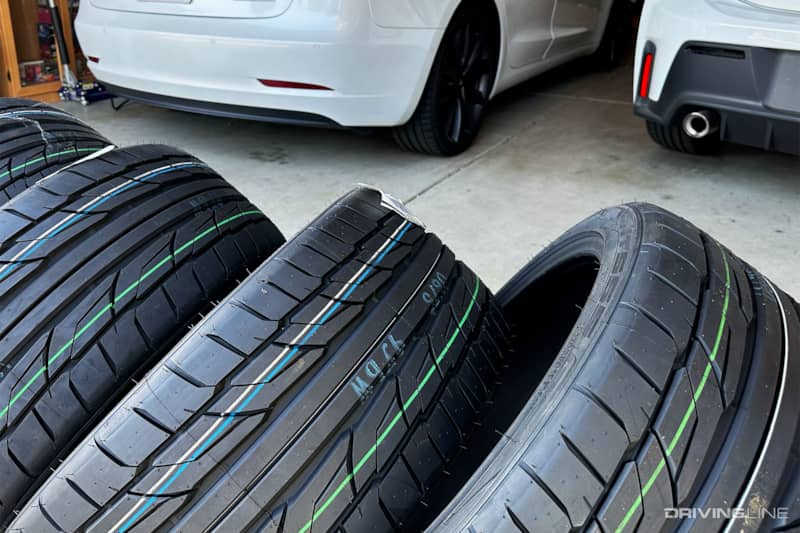 And right now I'm looking through wheel options for something wider and lighter than the modestly sized wheels Toyota fits from the factory. Stay tuned for more on that front.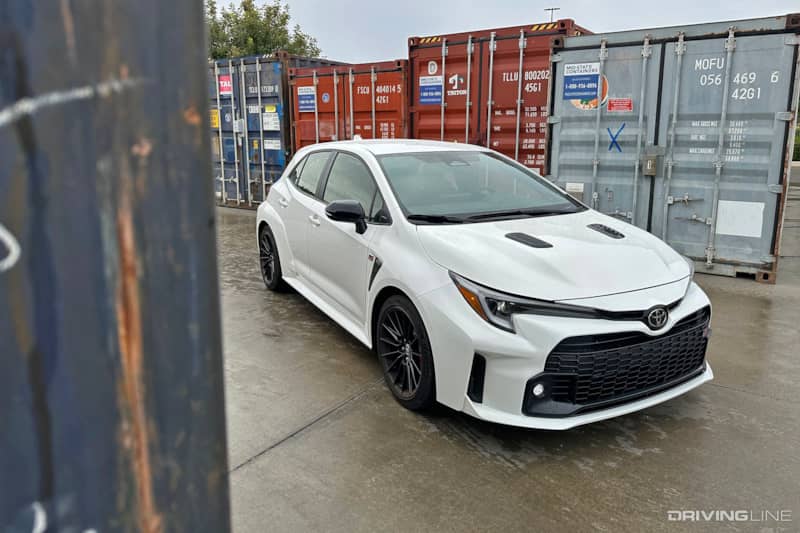 Almost half a year in, the GR Corolla has so far been everything I hoped it to be. A car that's not overly expensive, one that's usable and fun to drive in the real world, while also feeling "special" to own.
And that's the exactly the type of car we need more of in this world.