Date With a '67 Nova: 1,100 Horses Plus a Windy Mountain Road
There's nothing quite like cruising through the mountains in a classic car. The curves seem a bit sharper, the air a little crisper and the views are unbeatable! But before going for a ride, let me introduce you to the story of this beautiful 1967 Nova.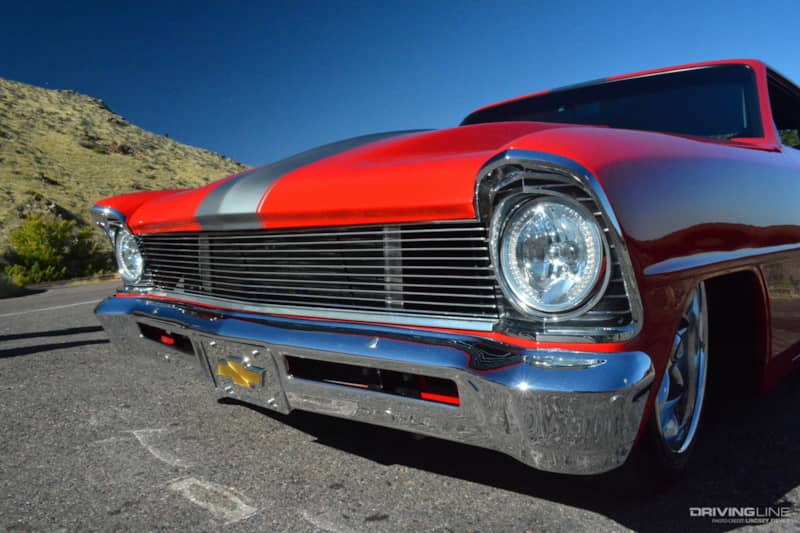 Falling in Love With Chevrolet
It's owned by 71-year-old John Backes, a lover of anything with wheels and plenty of horsepower. Though Backes has loved cars since before he could drive, he didn't truly fall head-over-heels in love until the '67 Chevy models came out. And then it was love at first sight.
Returning from serving in the Vietnam War, Backes purchased his first '67 Chevy – a Chevelle. After racking up 15,000 miles on the odometer, he sold it to a friend. That was years ago. Never abandoning his love for '67s, fast forward to 2016, and Backes has another one on his hands, although this time, it's a beast of a Nova.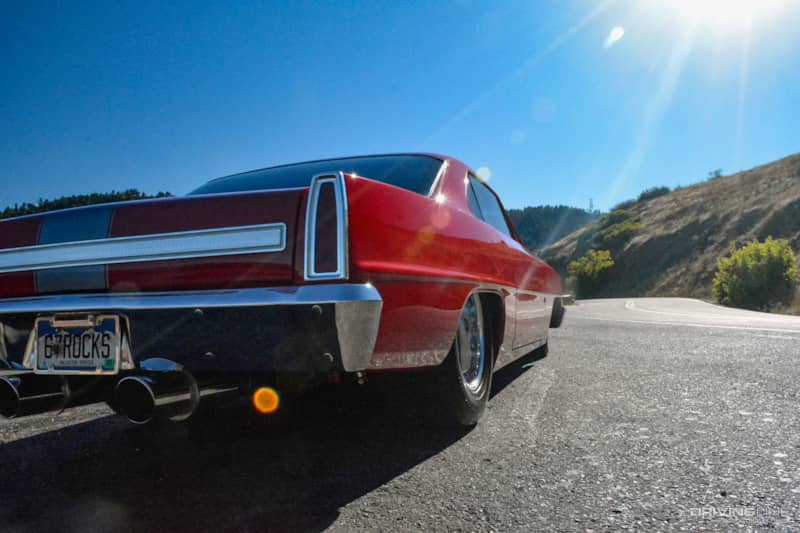 1967 Chevy Nova Custom Build
Built by Backes over the past five years, some of the final work waiting to be done is where he makes a living, owning an upholstery shop. He and his son will be wrapping up the final bits of the Nova's interior this winter, but that doesn't stop them from enjoying the car now. This '67 Nova is everything a performance muscle car fan could want and then some.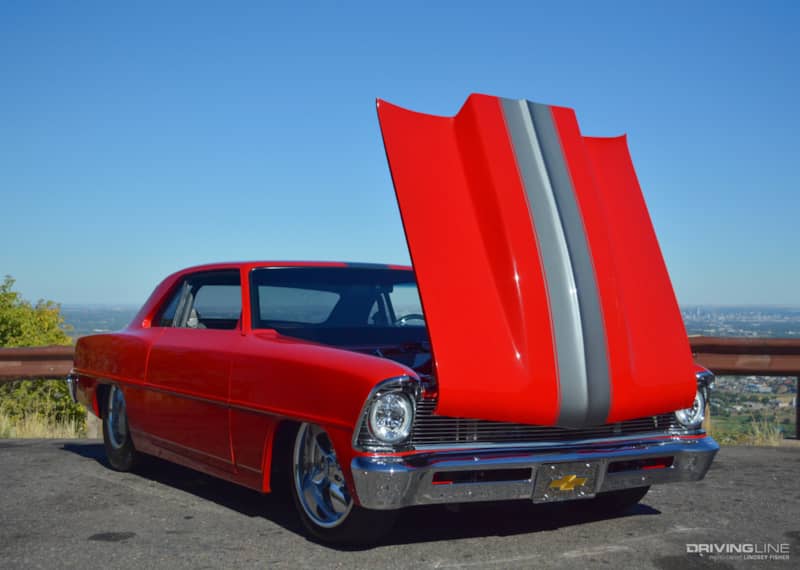 Built using an all-glass body by Venom, the Nova features a 1-inch chop, custom front-hinge hood with cowl, custom tail panel insert, shaved door handles and badges, and a classic bright red paint scheme with a grey center stripe. Inside, you'll find a custom dash cover with red and white stitching, custom door panels in the same order and a completely smoothed dash fit with Autometer gauges.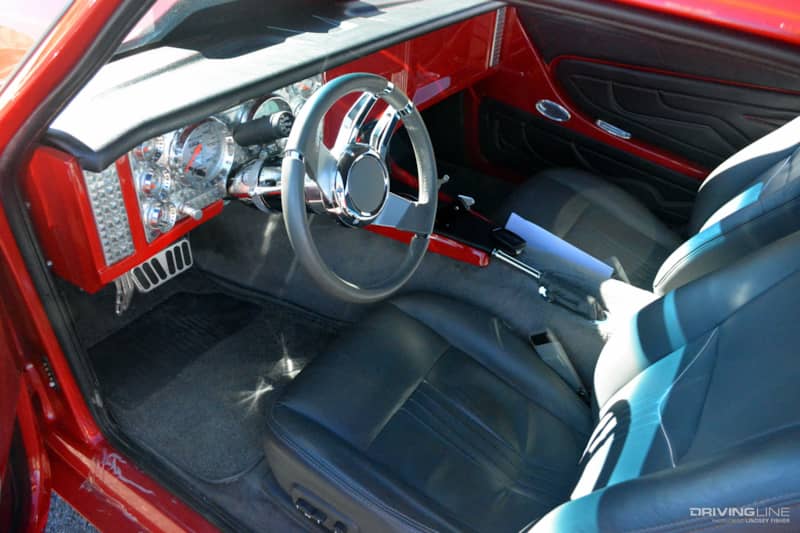 This Beast of a Nova Takes to the Mountain
A truly menacing-looking muscle car, this bad boy gets attention everywhere it goes, especially on mountain roads. While some cars are all bark and no bite, this Nova can bite where it counts – which is why we had to take it out for a drive just outside Denver, up Colorado's Lookout Mountain road for all its twists, turns and steep grades.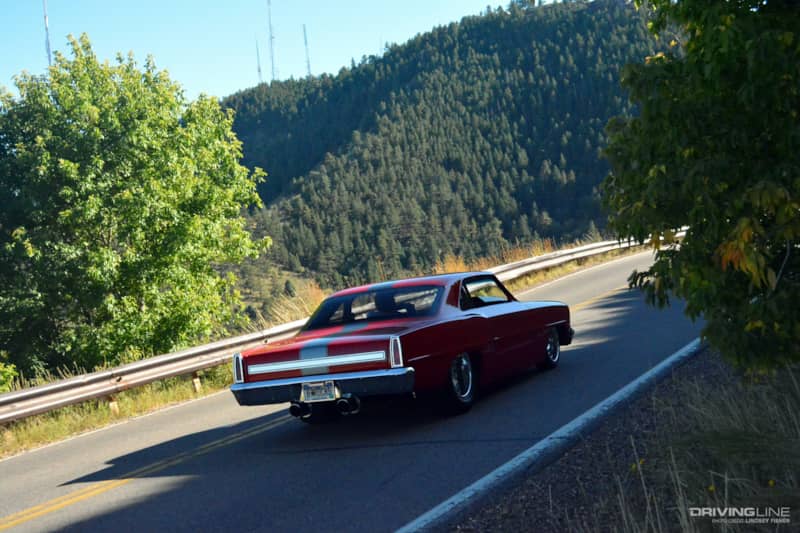 Built with a Mustang II front end, a 4-link rearend and coilovers on all four corners, this Nova is built for driving. Out back, the car is equipped with a Ford 9-inch and 3.90 gears to boot, not to mention a Detroit locker and Strange axles. Other vital equipment includes Baer disc brakes and Boyd Coddington Wheels.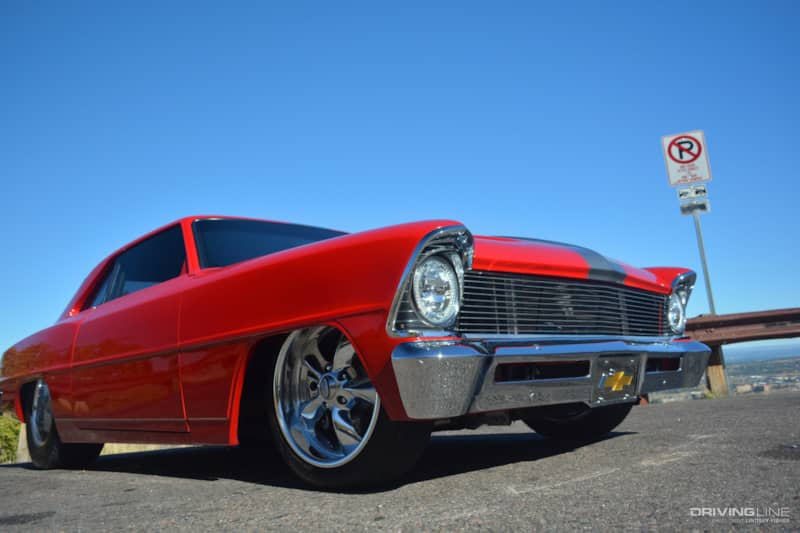 Powered by a 555ci Merlin III engine featuring JE Pistons, a COMP roller cam with solid lifters, AFR cylinder heads, an Edelbrock intake, Hooker headers, and to top it all off, a ProCharger supercharger. The Nova had no trouble making its way up a road that even modern vehicles struggle with. Chalk that up to Backes' advanced driving skills, the engine's 1,100hp or a combination of both – but any way you slice it, it's impressive for a 50-year-old car!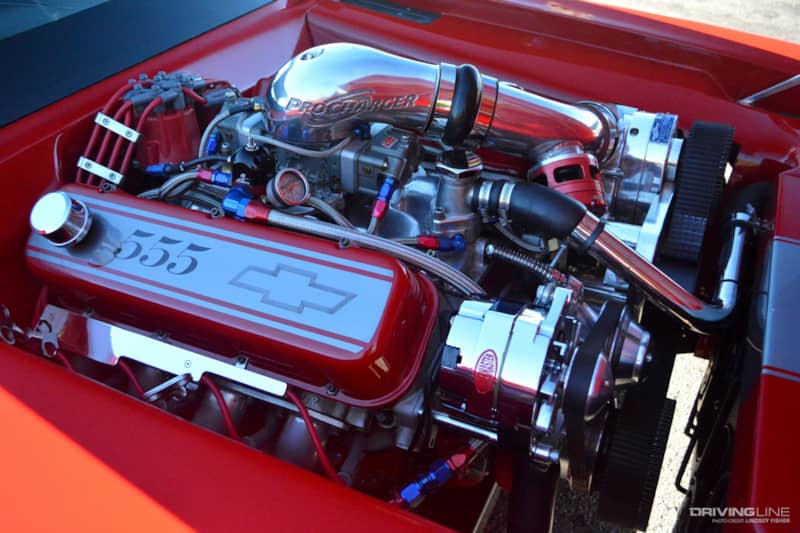 After a short stop near the top of Lookout Mountain for a photo op, where plenty of admirers also stopped to check out the Nova, we headed back down the road. But we weren't done yet...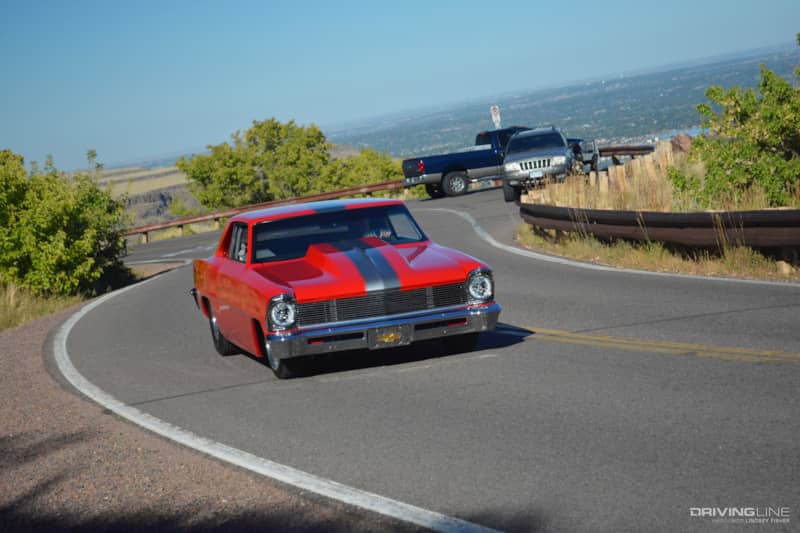 Not Quite the End of the Story...
Unable to truly let the car breathe on the winding mountain roads, we took to the highway on our way back into town, aiming to experience a little more "oomph" from the engine. With 1,100hp at hand, the Nova had no trouble getting up to 60mph in seconds – proving, not only to us but everyone around, that this is one badass Nova!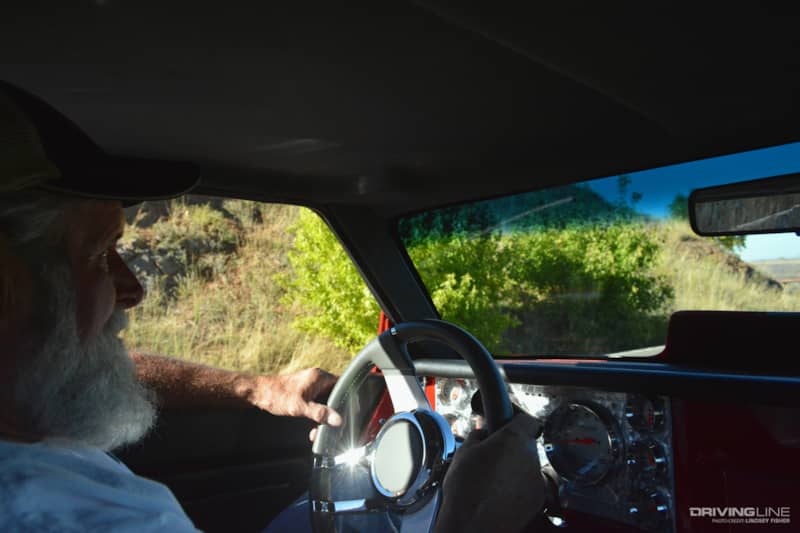 With our date complete, you might be wondering what ever happened to that '67 Chevelle Backes had so long ago. He says that he'd recently been contacted by the friend he sold the car to years ago with the opportunity to buy it back. Not only is the original title still in Backes' name, it doesn't have a single additional mile put on it! Sounds like an opportunity Backes can't and won't pass up!