Dependable and Adventurous: Nitto's New Nomad Grappler Crossover-Terrain Tire
What's always there for you and ready to face whatever challenges the day may bring? If you thought of the family dog, you'd be correct, but the same can be said of Nitto's new Nomad Grappler crossover-terrain tire.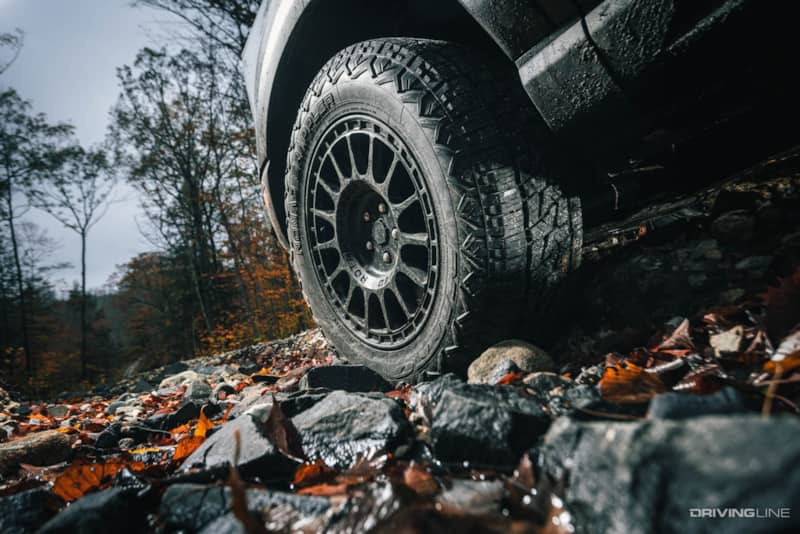 Constantly ready for anything, from making a trip to the supermarket to taking a trail to a new overlanding spot, it's prepared for the next adventure. The Nomad Grappler is a tire that is comfortable around town yet can improve your off-road capable SUV and enable you to go a little farther on less-traveled trails.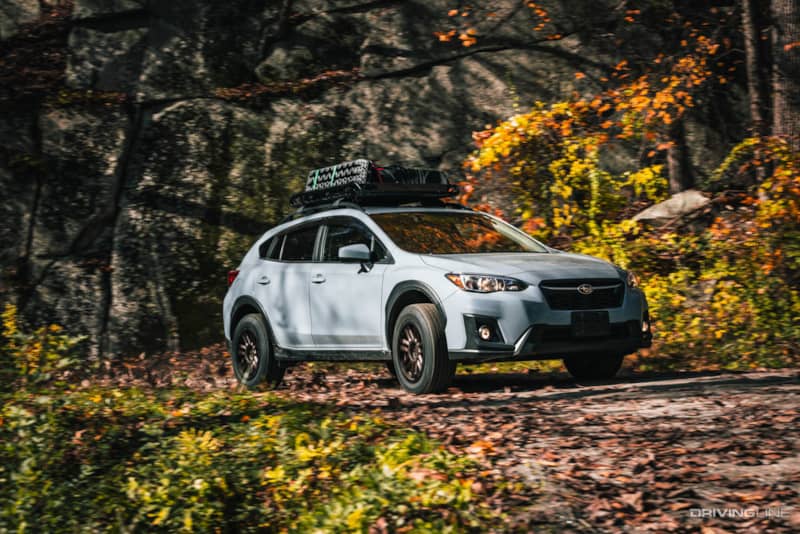 Adventure Both On-Road in Comfort and Off-Road with Confidence
Part of what sets this all-terrain tire from others is that the Nomad Grappler was designed specifically for crossover-style CUVs and small SUVs. It's not a shrunken light truck tire that might bog down performance and economy, this new crossover tire enhances all the activities the vehicle was specifically intended for, and is a true all-season, all-terrain tire.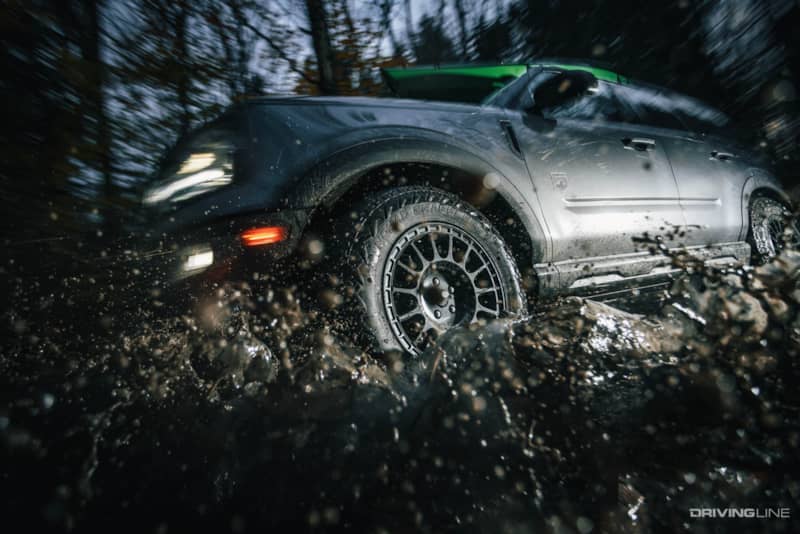 From snow to rain, dry road to dirt roads, and everything in between, the Nomad Grappler's design and 3PMS attributes will be the friend to help you through all of life's challenges and journeys, with the family in tow.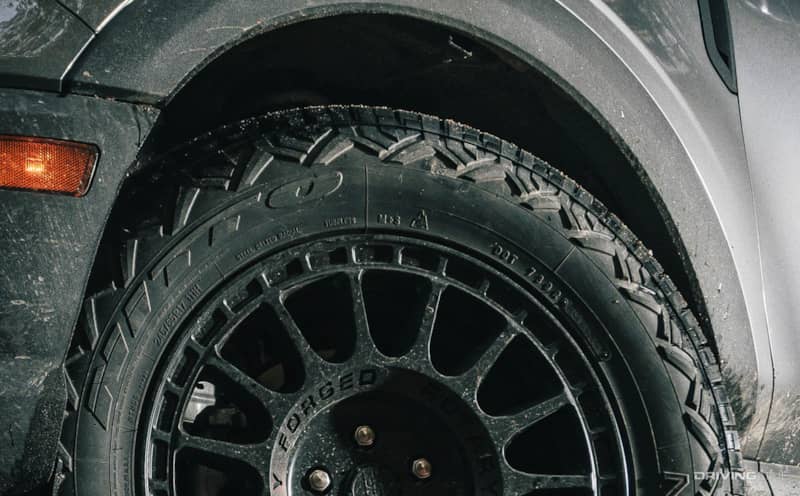 Designed for CUVs and Small SUVs that Families Depend On
To achieve the increased benefits of the new tire, the Nomad Grappler crossover-terrain tire uses a special tread compound and pattern to balance the needs of dry, wet and snow performance. Its go-anywhere attitude is consistent right down to the non-directional, symmetrical tread pattern that (when rotated appropriately and properly maintained) can increase tread life and work in conjunction with the double shoulder edges to minimize irregular wear.
Longer tread life means less trips to the tire store and could save a bit of cash in the long run (that could be better used on new overlanding gear). While the Nomad Grappler tire looks aggressive, they are on the quieter side of the all-terrain tire noise spectrum due to the double shoulder edges that help reduce highway noise by working with the variable pitch pattern of the tread.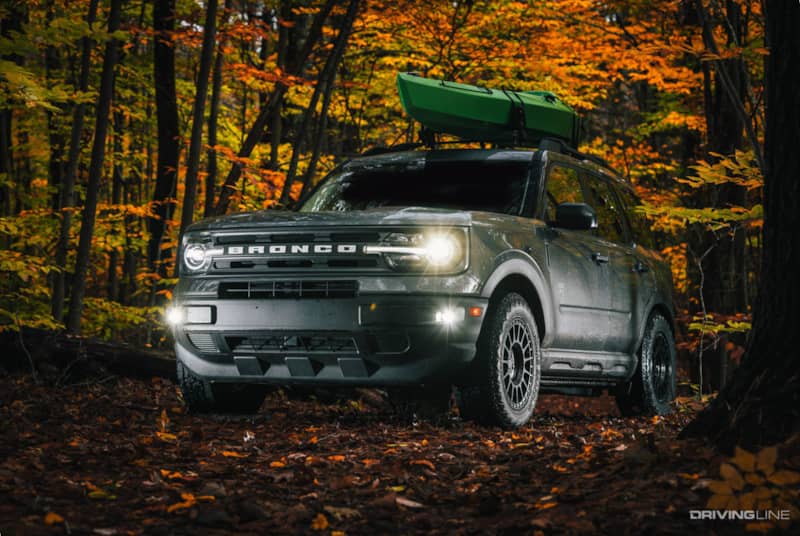 Explore More with Better Traction
Traction is your friend when driving on any surface, and the Nomad Grappler maximizes it on every terrain in any condition. Dry traction is enhanced with tapered tread blocks. Off-road traction is improved with staggered shoulder lugs. Triangular sipes (small, line-shaped voids) in the tire tread increase traction when coupled with the unique and stylish zig-zag grooves that help eject stones and evacuate water.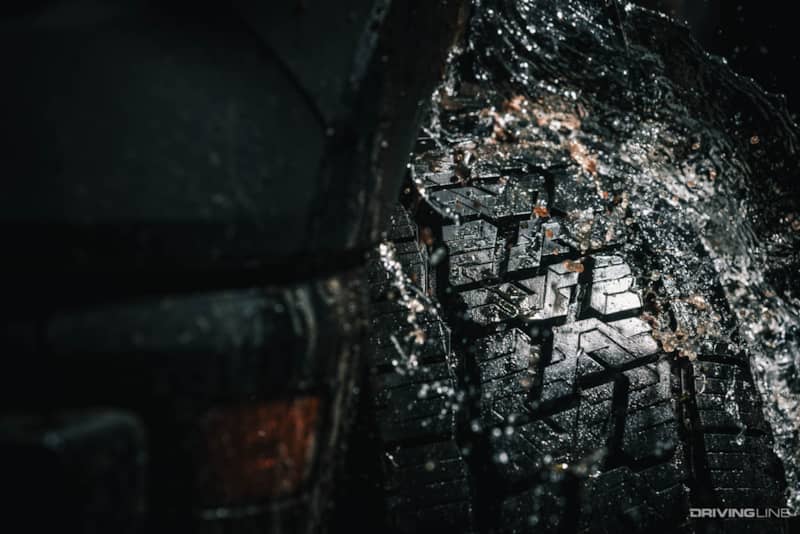 All these features combine to boost traction on the variety of terrain your crossover will see in any given week, and therefore increase the capability of your vehicle regardless of the weather or road conditions.
Bold Pursuits
Beyond the capability enhancements the new tire will add to your vehicle, the rugged looks of the tire match the nature-inspired, outdoor-style of many crossover and SUV builds. Plus, there are two different sidewall patterns on each tire to choose from for additional uniqueness. They're a bold departure from the original equipment tires, and they look the part. But then, it shouldn't be much of a surprise that they look different than stock equipment, because they're better than stock, and they'll give you the ability to go to more interesting places.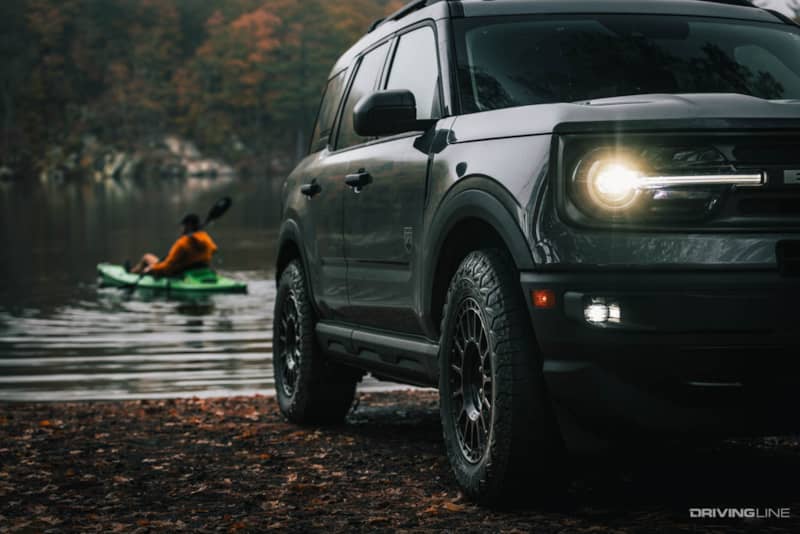 The Nomad Grappler Crossover-Terrain Tire: Your Ticket to An All-Season Escape
For most of us, getting outdoors to a place without crowds requires some driving. Not everyone lives near a lake in the summer or snow-capped mountains in the winter—for those of us that like to get out there and live in the wilderness for a while, go for a long hike with the dog, snowboard or mountain bike, and experience something new, yet still drive an ample amount in the city, this is the all-terrain, crossover tire for you.
Nitto made sure to include original equipment sizes of the new Nomad Grappler Crossover-Terrain tire for most popular crossover vehicles and included a range of upsized tires for those compact SUV owners looking to make a practical and visual change to their vehicle. For those that aren't aware, "upsized" tires are slightly larger than stock, but do not require body, suspension, or wheel modifications to install. In this case, upsized tires do, however, change the look of a CUV into something that appears more off-road qualified without any extra work or cost.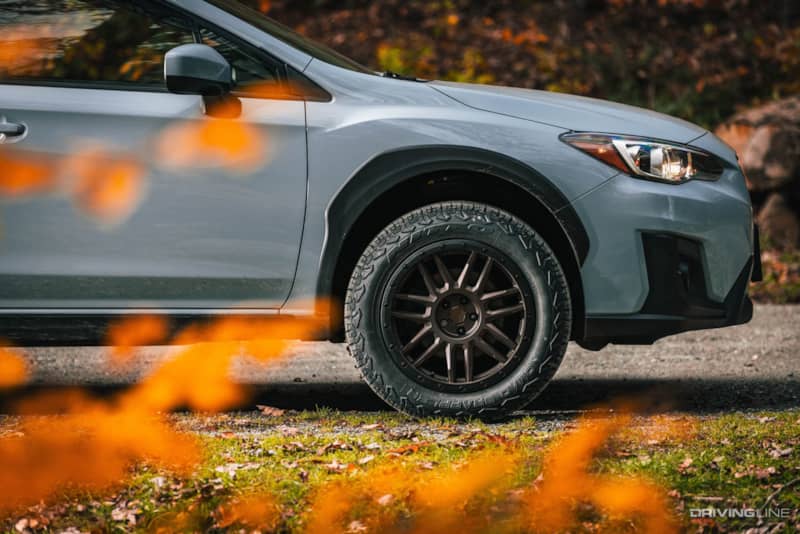 Look for the new Nitto Nomad Grappler Crossover-Terrain tire in approximately 30 sizes for 17", 18", and 20" wheels. It's the ideal tire for the Subaru Crosstek, Outback, Forester, & Ascent, Toyota RAV4, Honda CR-V, KIA Telluride, Nissan Rogue, Ford Escape, Jeep Cherokee & Compass, Chevy Equinox, Landrover LR3, Toyota Highlander, and Hyundai Pallisades.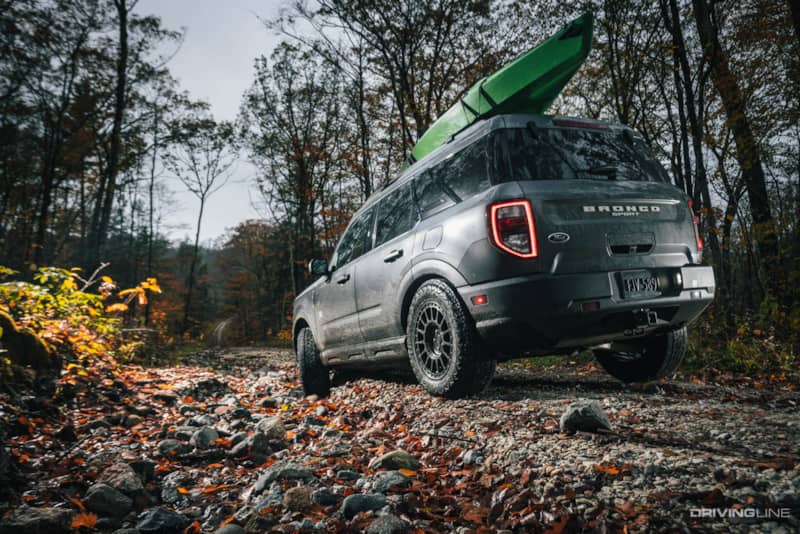 Visit Nitto's website to learn more about the exciting new nomad Grappler A/T Crossover Terrain tire.