Baby 4Runner: The Nitto Nomad Grappler Transforms the Toyota RAV4 Prime Into a Hybrid Adventure Machine
It's been about three months since I acquired a 2021 Toyota RAV4 Prime as a family vehicle for the household. And even before I took delivery it was a long process of hunting around and being waitlisted to secure one of these in-demand crossovers at MSRP in the current low-supply market.
Thankfully, the Prime has proven to be more than worth the wait. In fact, my conclusion so far for the money, it might just be one of the best all-purpose daily drivers on the market today.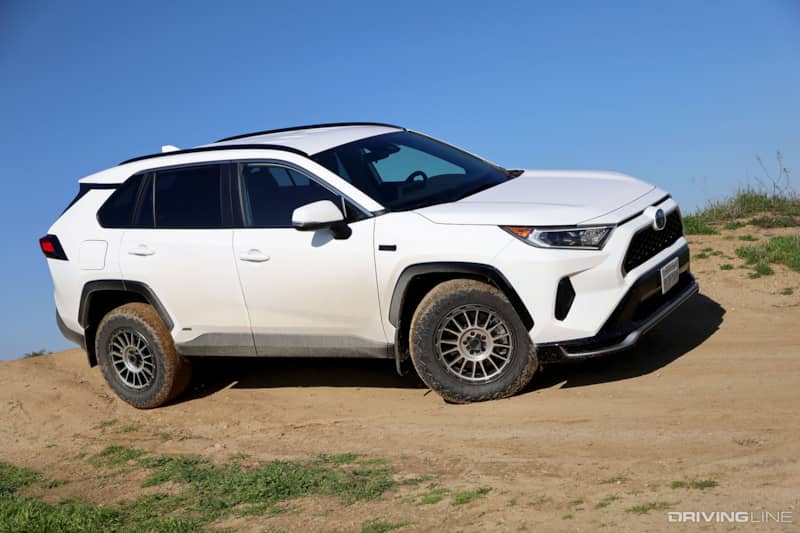 I covered a lot of benefits of the RAV4 Prime's plug-in-hybrid capabilities in my initial review, but the main point is that it delivers an excellent blend of power, all-wheel-drive capability, fuel economy and all-electric driving range when plugged in regularly.
Making a Good Crossover Even Better
It was hard to find many substantial complaints about the Prime, but there were two key areas that I knew could be improved. First was the so-so performance of the factory-equipped all-season tires - especially when venturing off-road.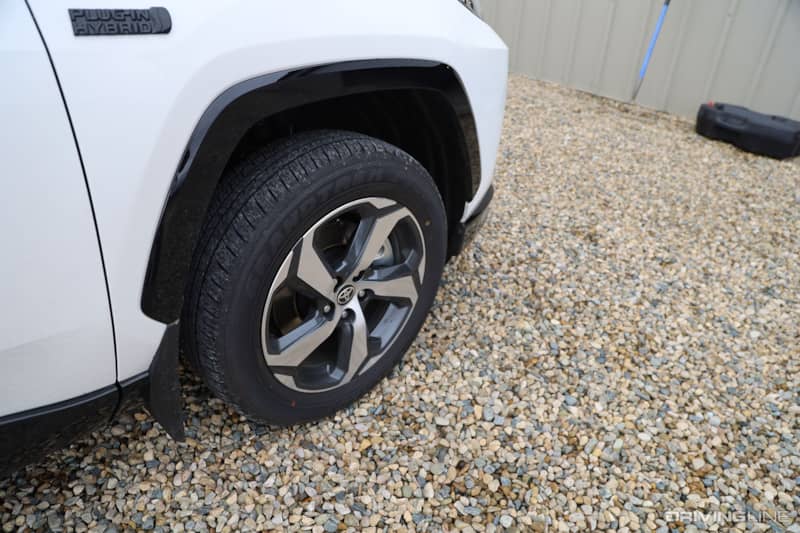 The second was something, that wasn't a technological or mechanical limitation, but a psychological one—at least for this gearhead like myself.
The RAV4 is literally everywhere. It's one of the most common vehicles in the country, and you can't throw a rock without hitting one in your typical American parking lot (don't do that BTW).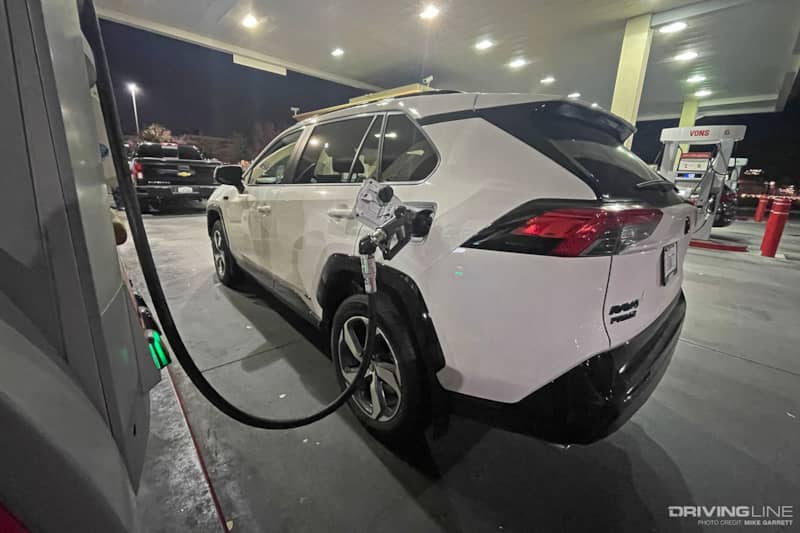 And while I've never been one to have the flashiest vehicle around, I was certainly looking to inject a bit of personality into the RAV4 Prime to help it stand out from the sea of similar vehicles on the road them on the road.
Enter the Nomad
So when it came time to start modifying this CUV (with the wife's permission of course) it was natural that the first upgrade would address both of those complaints at the same time.
And that's where the new Nitto Nomad Grappler comes in. Putting all-terrain tires on CUVs is nothing new, and something a lot of enthusiasts and adventurers have done, but the Nomad Grappler is unique in that it's aimed specifically at crossovers like the RAV4 Prime.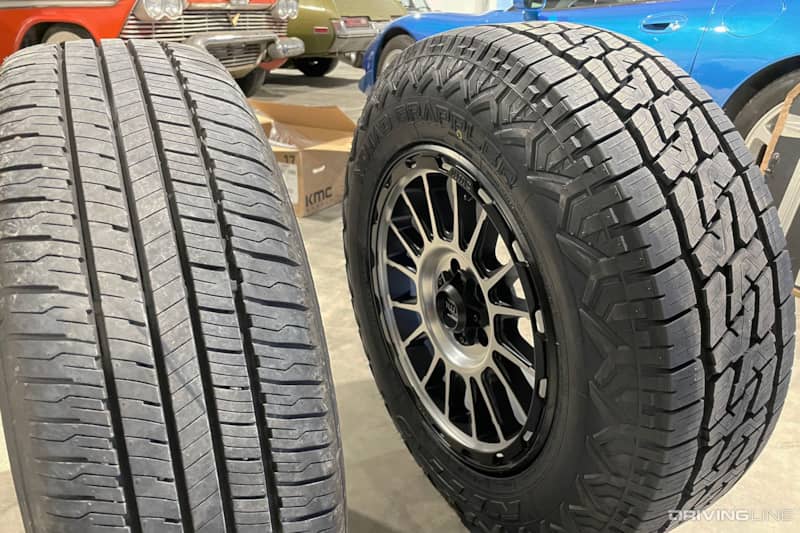 I'm anything but an expert off-roader and the RAV4 isn't designed for hardcore adventuring or rock crawling, but a proper set of all-terrains is the easiest and most effective way to make a CUV a more capable trail-runner or exploration machine.
And compared to a typical LT-sized all-terrain tire meant for full-size trucks, the Nomad Grappler is designed with both low weight and road-friendly manners in mind. Both of which are important for a CUV that's as efficient and comfortable the RAV4 Prime is off the showroom floor.
Appropriately Aggressive
While it's perfectly acceptable (and cheaper) to simply mount a set of all-terrains on your factory-equipped wheels, I decided to go ahead and fit the Nomad Grappler to a new set of aftermarket wheels. KMC is a brand that knows a thing or two about making wheels for off-road trucks and SUVs, and from their ever-growing line of crossover-oriented fitments, I chose the KMC Impact in a machined finish with a black outer lip.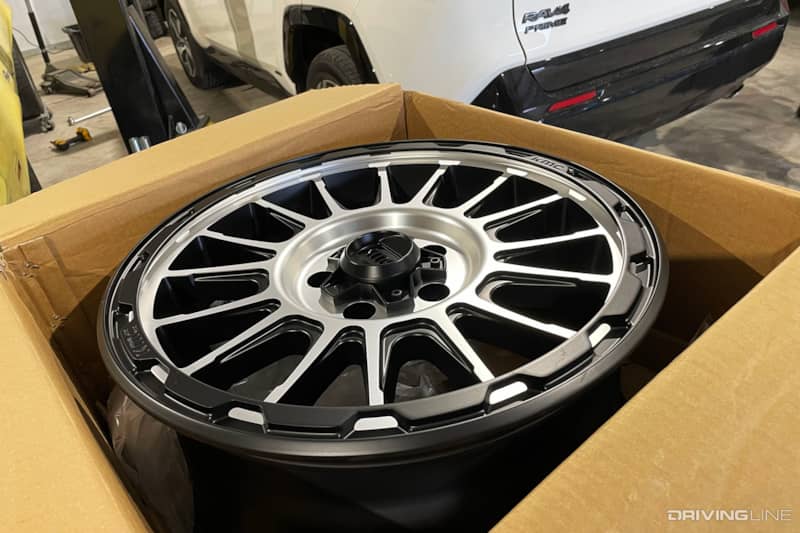 The new wheels measure 17"x8", which is an inch smaller in diameter than the stock 18" wheels on the Prime SE. The smaller wheels still clear the brakes fine and most importantly allow you to run a fatter tire.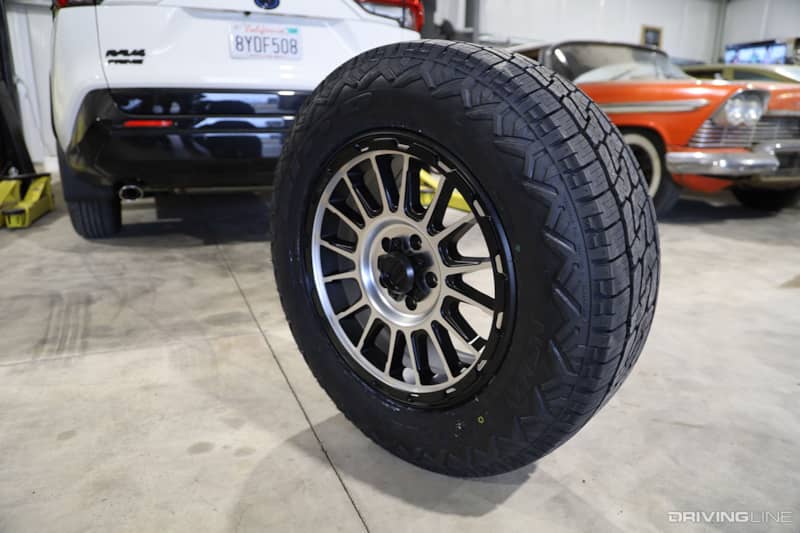 The Nomad Grapplers are 245/65R17, and at 29.5" in diameter are just under one inch larger than the stock setup. It's the most popular size among late-model RAV4 owner looking go with a larger tire that works on most wheel sizes without any rubbing issues.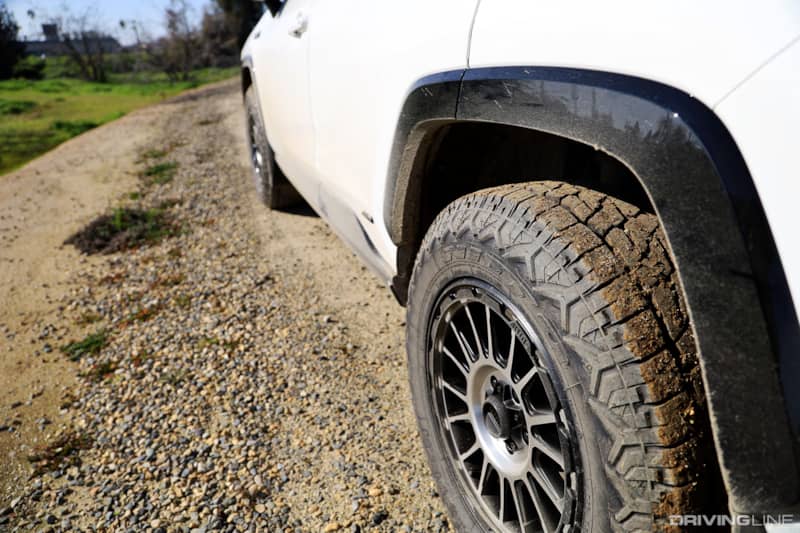 Mounting the new setup with a set of Gorilla lug nuts, the improvement in looks was apparent immediately. And the transformation became even more apparent once the RAV4 was off the lift and on the ground again.
A Worthy Makeover
The larger, more aggressive all-terrain tires matched with the new wheels really helped the RAV4 embrace its "baby 4Runner" aspirations, and upped the style of this RAV4 by several multitudes.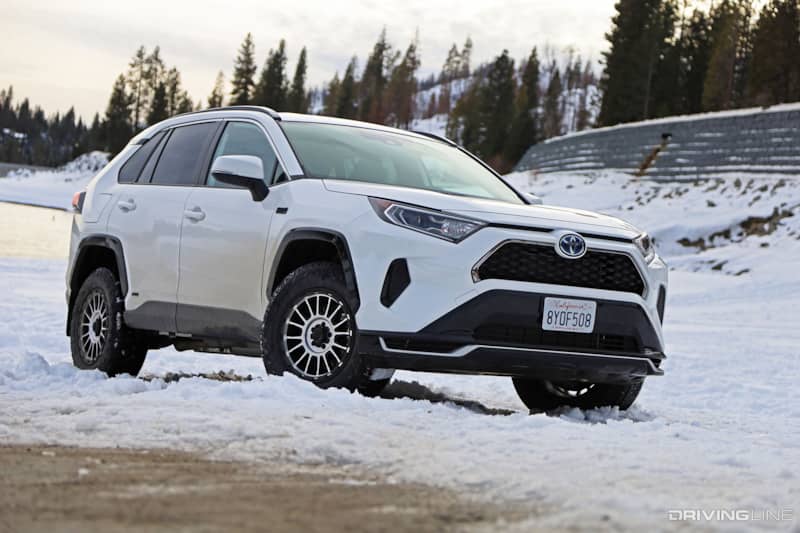 Even more important would be the improvement in off-road performance. And while this car won't be seeing too many deep off-road journeys, the improvement in capability was apparent even in some casual testing on some mud-rutted dirt trails near my house.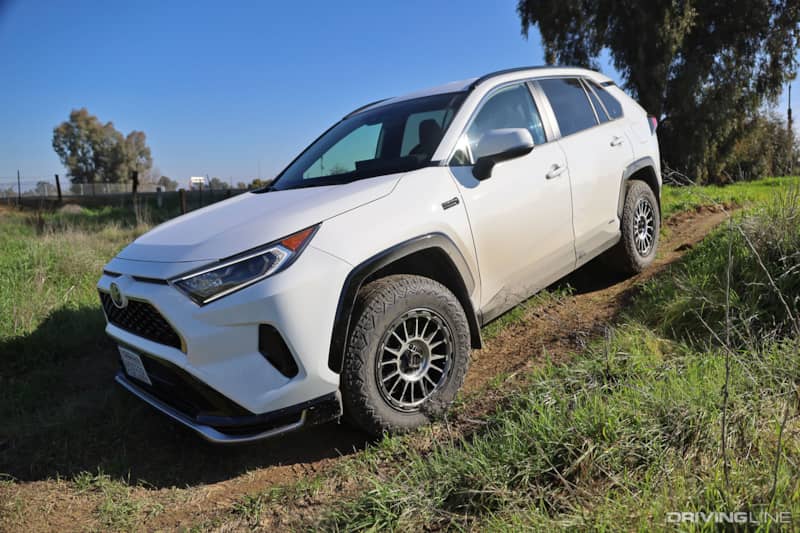 Where the old all-season tires would run into trouble and be liable to spin, the Nomad Grapplers were eager to grip and claw their way through the terrain, helping to make the most of the RAV4 Prime's hybrid AWD system which powers the rear wheels via their own electric motor.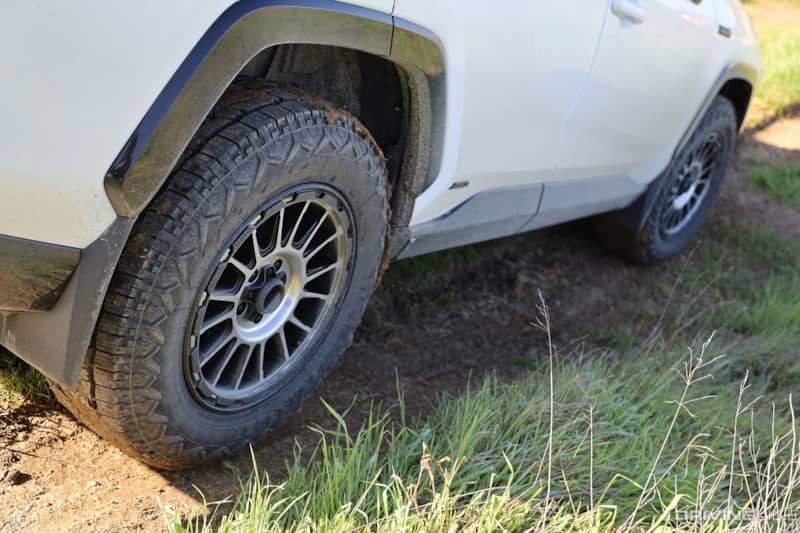 As another added benefit, the modest but noticeable lift from the larger tires also gave the RAV4 a bit more ground clearance. There are an increasing number of aftermarket lift solutions for RAV4 owners looking to go the extra mile, but even a slight improvement like this can make a big difference off-road.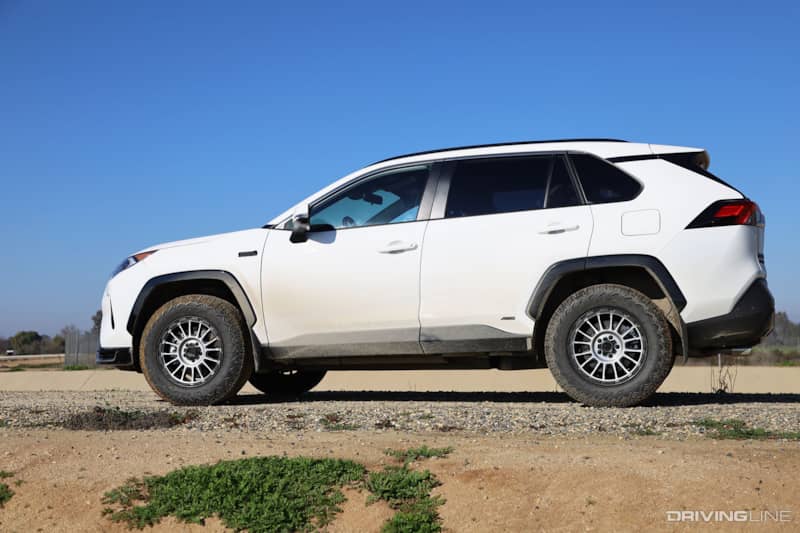 Recreational Active Vehicle
The Nomad Grappler features 3-Peak Mountain Snowflake Symbol (3PMS) which means the tires have been tested and certified for improved traction on snow-packed surfaces. I had the chance to experience this for myself during a recent family snow trip in the nearby Sierra Nevada Mountains.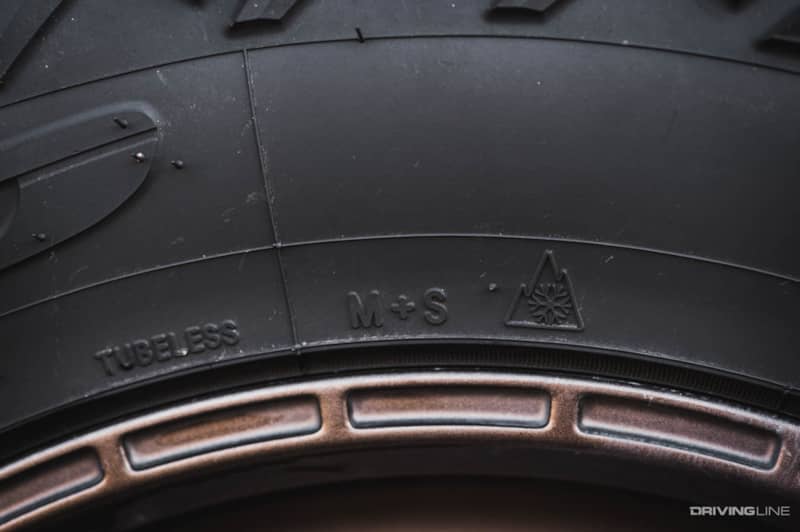 This improved capability will also be noticeable by anyone who regularly heads to the slopes for skiing or snowboarding, or for other SUV-centric activities like camping or mountain biking.
Along with the aforementioned light trail-running snow excursion, the Nomad Grappler-equipped RAV4 has also seen plenty of the around-town and highway use—the day-to-day stuff that most people use crossovers for.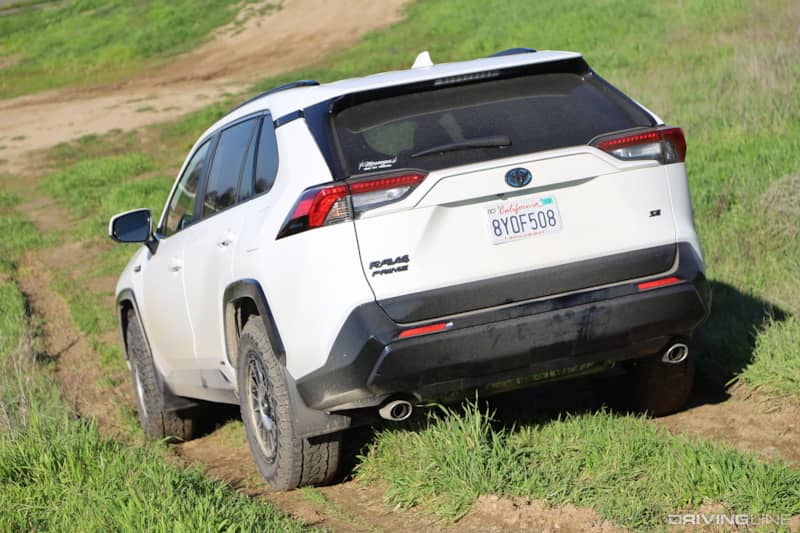 There's always going to be some extra noise when moving to an all-terrain tire, but so far the difference is not intrusive at all. I'll also need to put some more miles on to see how the larger, all-terrain tires alter the RAV4 Prime's fuel economy and battery-only driving range, but the trade-off so far, seemed completely reasonable.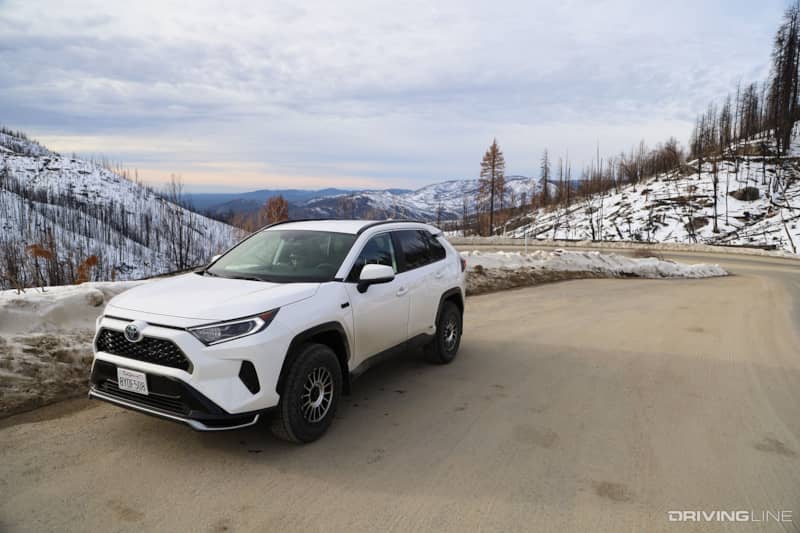 And I'm reminded of those benefits not only in off-road situations but every time I park the RAV4 in parking lot and look back at a vehicle that doesn't blend into the sea of other crossovers like it used to.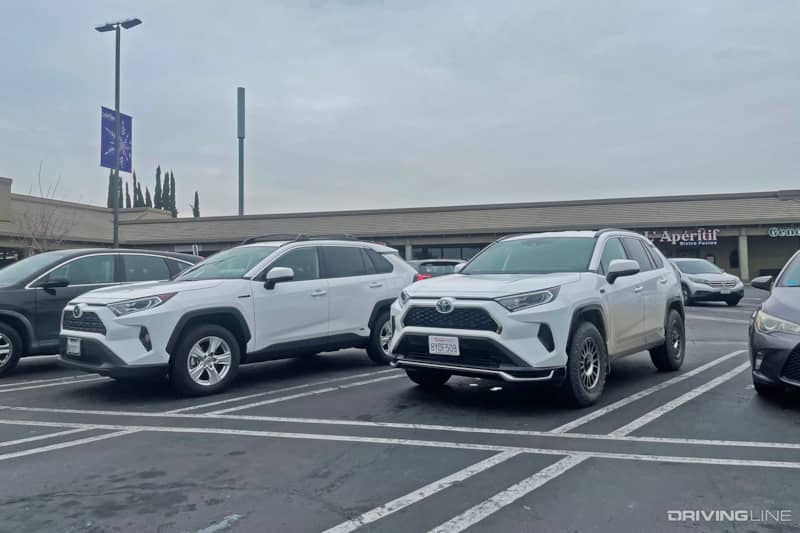 Needless to say, I'm looking forward to more extensively testing the new tires off-road, and am also getting excited to perform some additional upgrades to continue the mission of upgrading the Prime's capability and aesthetics while maintaining its usefulness as a sensible and economical family vehicle.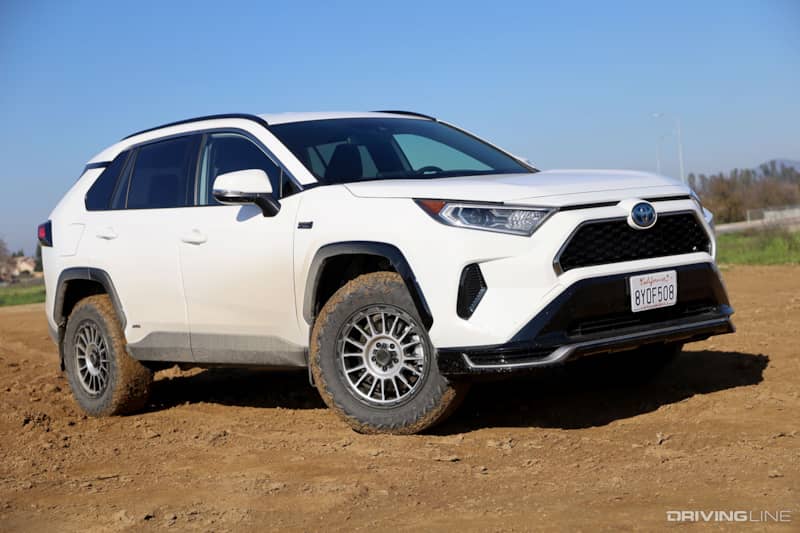 And based on my initial impressions, the Nitto Nomad Grappler and Toyota RAV4 Prime are a match made in crossover heaven. And in the meantime, don't let anyone tell you that family-friendly crossover SUV ownership needs to be boring.