Don't Buy A New Truck! Now Is The Best Time To Invest In Your Current Workhorse
With supply issues and runaway inflation fueling sky-high new truck prices—and used vehicle prices up a whopping 45-percent—there has never been a better time to hold onto the truck that's currently parked in your driveway. Gone for now are the days of finding a plethora of choices sitting on dealer lots, and thanks to all the OEM component shortages you can't even order the exact truck you want anymore. And even if you could custom build the perfect truck for your needs, new vehicle prices are up an average of $6,200 per unit, so you might be licking your wounds for quite a while after purchasing.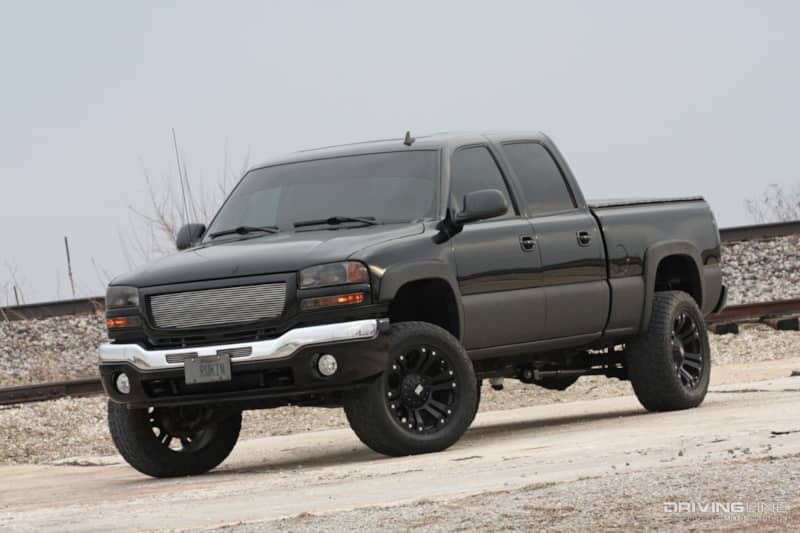 It's time to invest in your current ride. Cosmetics, performance, functionality and long overdue maintenance items can all be tackled for a fraction of the cost of a down payment on a new truck. In fact, there are a lot of things you can do for free or dirt cheap to improve your beloved workhorse. From suspension to wheels and tires, to go-fast parts, body panels and interior improvements, there are a host of ways to breathe new life into an aging pickup—and many of them are perfect for DIY types. Trust us, there is no better time to turn toward the aftermarket and sink a little time and cash into your pride and joy.
Things Worth Sinking Money Into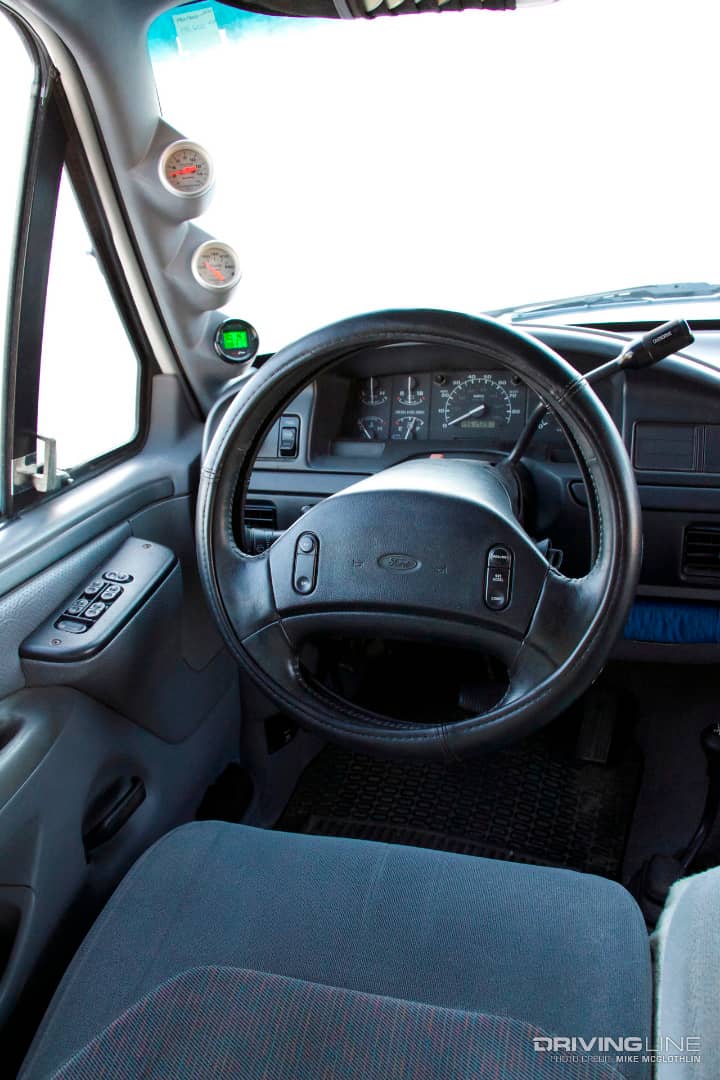 Forget all the $6,000 to $10,000 over MSRP nonsense for a new truck—dump that money into your current one! Look into replacing that cracked dash or worn out door panel, fix the rear window regulator or rewrap the steering wheel. Or, look into ways to preserve your dash so it doesn't crack, replace the weather stripping before you experience a leak or invest in other ways you can keep your truck around another five to 10 years. The aftermarket, online outlets and local salvage yards can help you get virtually any stock replacement item you may need.
New Suspension = New Truck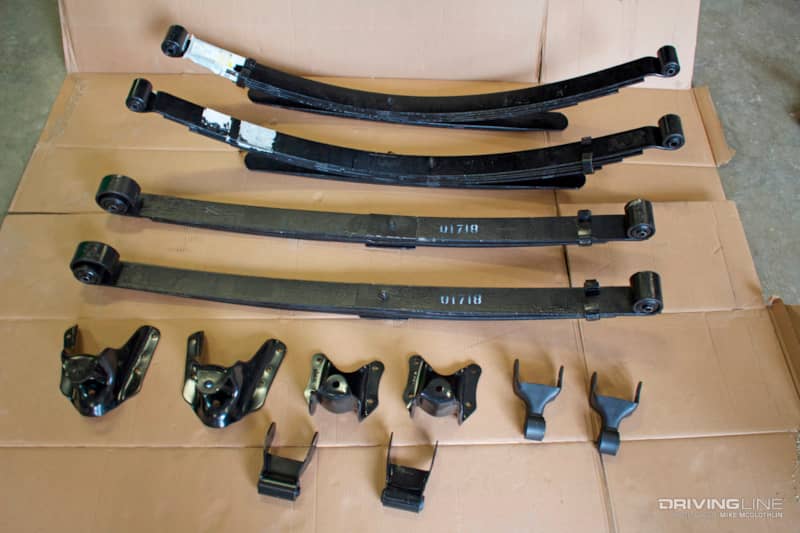 Depending on how old your truck is or how often it's been saddled with weight over the course of its life, a simple suspension refresh can make a major difference in ride quality. Even replacing leaf springs with fresh, OEM-spec packs, along with new shackles and bushings can restore a lot of comfort, and the same goes for installing new, factory replacement coil springs (if applicable). Throw in fresh shocks all the way around and your truck will ride like brand-new again. Of course, any time you're knee-deep in suspension work like this, it's an opportune time to either raise, lower or level your truck to suit your needs as well!
The Free (Or At Least Cheap) Upgrades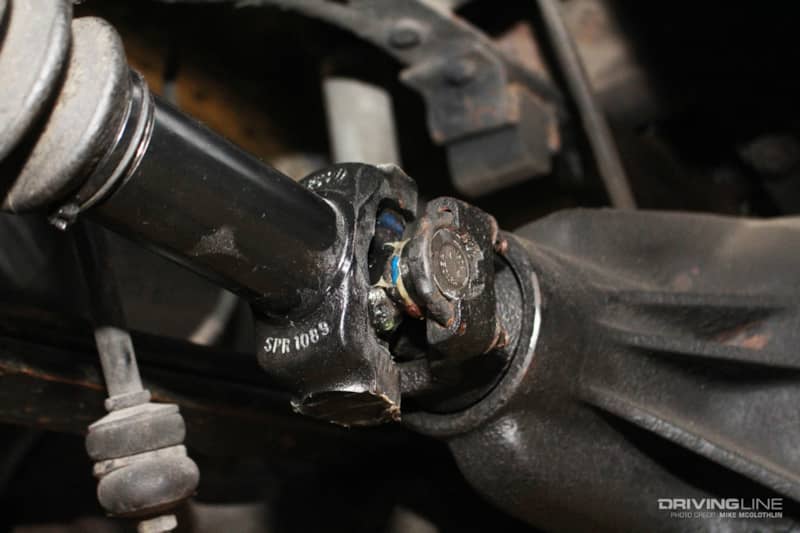 If you're working with a pre unit bearing truck, you have the luxury (although some might consider it a hassle…) of repacking your wheel bearings with fresh grease. And while you're picking up grease, grab a cartridge for the gun and hit every joint that sports a grease zerk fitting, such as the double cardon joint (if applicable), along with the drag link, tie rod ends, ball joints and the transmission slip yoke U-joint (shown here). And while it's a bit more costly, flushing and refilling all fluids, including your axles and transfer case, is always a good step toward longevity. Last but not least, you can pull and clean your MAP sensor for free for a bit of insurance (a dirty one can hinder performance and fuel economy).
You Can Modernize Without Buying A New Truck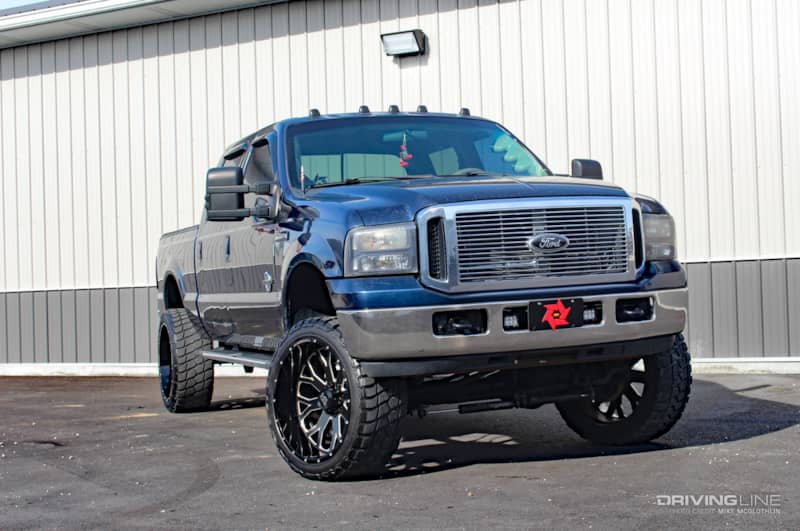 Both exterior and interior upgrades can be made to any truck to usher its looks and comfort into the modern age. Case in point, swapping an '05-'07 front clip onto a '99-'04 Super Duty used to be all the rage and it remains a great way to dress up the looks of an aging Ford. Beyond that, headlight restoration, custom headlights or even adding LEDs to older head lamps are common upgrades, and they definitely improve things in terms of functionality. For further curb appeal, a set of aftermarket wheels can both modernize and improve the looks of virtually any truck—and when combined with the right tire, the perfect tire and wheel combo can look downright killer.
More DIY-Induced Curb Appeal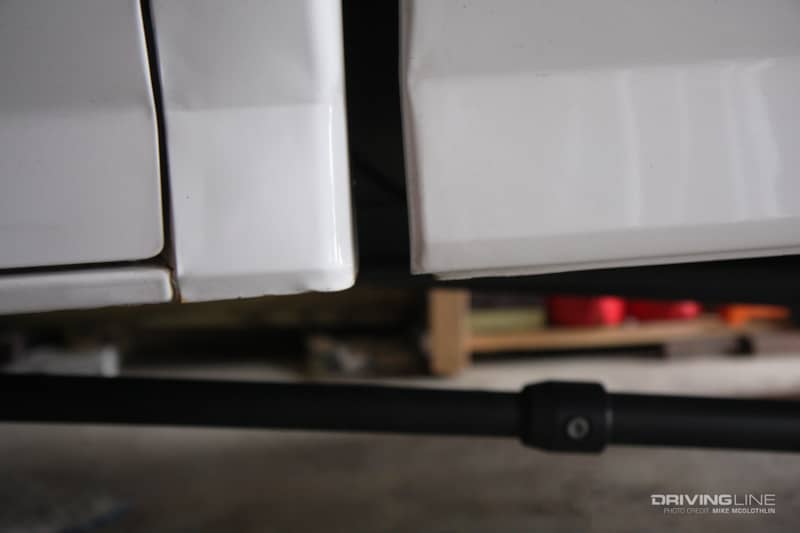 There is a reason replacement grilles, bumpers and even sideview mirrors are common changes for older trucks. The same goes for late-model tailgates being installed on older models, along with seats and center consoles. Then there are more laborious endeavors like cab mounts. How are your truck's body lines? Does the cab and bed still match up like it did when it was new? It's time to fix that sagging cab for good with a set of polyurethane bushings. It won't break the bank to source new ones but you will need at least half a day, depending on the shape the originals are in, to handle the affair.
Start Addressing Your Truck's Problems One At A Time
No one knows your truck better than you do, so a quick inspection from head to toe will tell you what you need to fix in order to keep it for the long haul versus what belongs on your "want" list. Case in point, the high-pressure oil pump (HPOP) hose O-rings are notorious for failing on the 7.3L Power Stroke's HPOP due to age. We recently replaced them, along with a full reseal kit for the injection pressure regulator for a grand total of $28. Next, it will be on to hunting down an intermittent chirp we've started to notice, presumably from one of the pulleys (be it the belt tensioner, idler, alternator, vacuum pump, etc.). After that, we might add a second high-pressure oil pump in order to unleash the full potential of our aftermarket fuel injectors.
Make Your Truck More Fun—Add Performance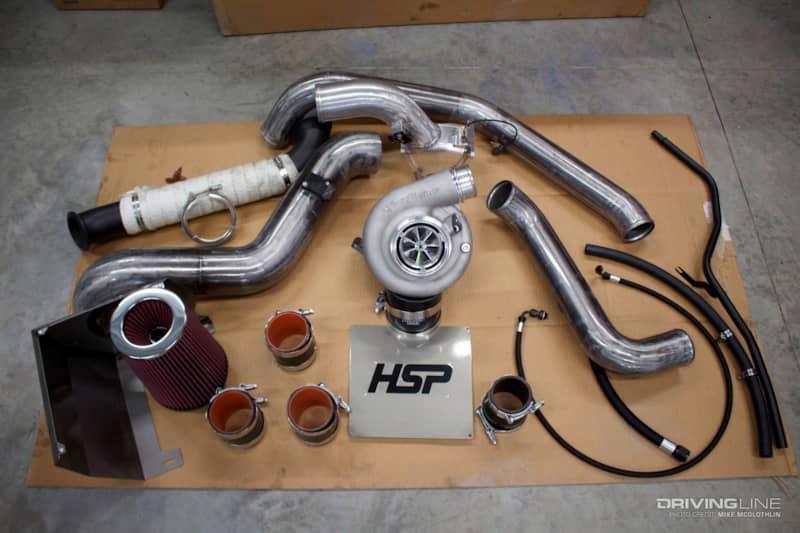 Breathing new life into your truck doesn't just have to revolve around looks. Adding performance is a great way to fall in love with your ride all over again. Installing a cold air intake, an exhaust system or a tuner (or all of the above) will make you eager to get behind the wheel again—and those add-ons are available for virtually every application under the sun, gas or diesel. For diesel owners, a turbo upgrade, bigger injectors and tuning can unlock between 100 hp and 400 hp, depending on the model.
OBS Fords (And First-Gen Dodge Rams) Are Never Out Of Style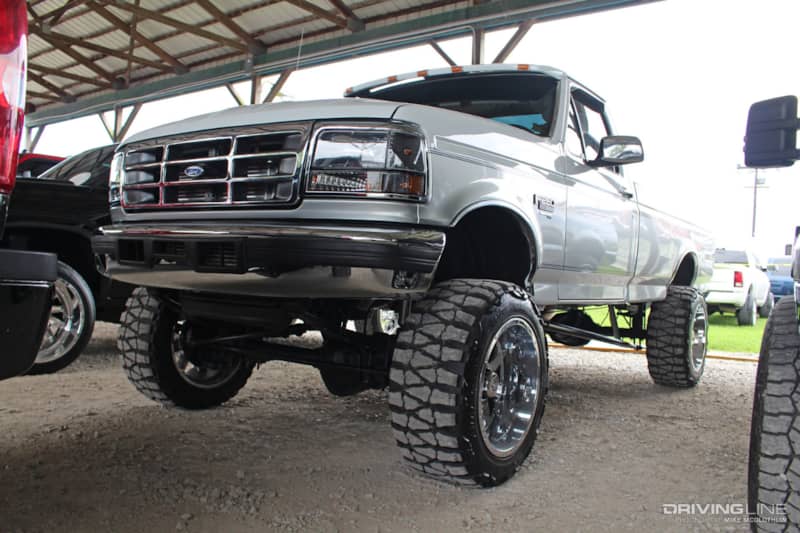 Old-school, show-worthy trucks like this are commonly found at car shows throughout the country. From well-preserved to completely restored, the Fords from days gone by are popular for a lot of reasons. First, they're instantly recognizable thanks to their squared-off styling. But on top of that, '94.5-'97 model F-250 and F-350s were available with the 7.3L Power Stroke, an engine that boasts 500 to 600hp potential without having to make serious internal hard-part upgrades. Keen-eyed truck enthusiasts will note that this F-250 has been solid axle-swapped and fitted with tires that accommodate the Dana 60 perfectly: 33x12.50 Nitto Mud Grapplers.
More From

Driving Line
This isn't the first time we've preached about keeping your old workhorse on the road. For more on the subject of diesel pickups, look no further than 

this guide

 

to half a million miles.