Economies of Scale: A Diecast Buyer's Guide
As a car enthusiast, you're practically obligated to like everything car related, including smaller scales of your favorite vehicles. It usually starts with one of the smallest scales (1:64), Hot Wheels, and if untreated, will quickly turn into a mild obsession. Just like our full size cars, discast vehicles have multiple brands with varying qualities and details. In this buyer's guide, we'll cover four of the most popular brands specific to the 1:18 scale.
Maisto
Found at most stores, from Costco to Target, Maisto is a well known brand with high volume and affordable pricing. One of best thing about Maisto is that they license almost EVERY manufacturer. If you're looking for a scale model of your car, chances are Maisto makes it. Retailing close to $29.99 (but usually available for half that), Maisto is a good "bank for your buck" brand if you're just starting off or looking to build a large collection.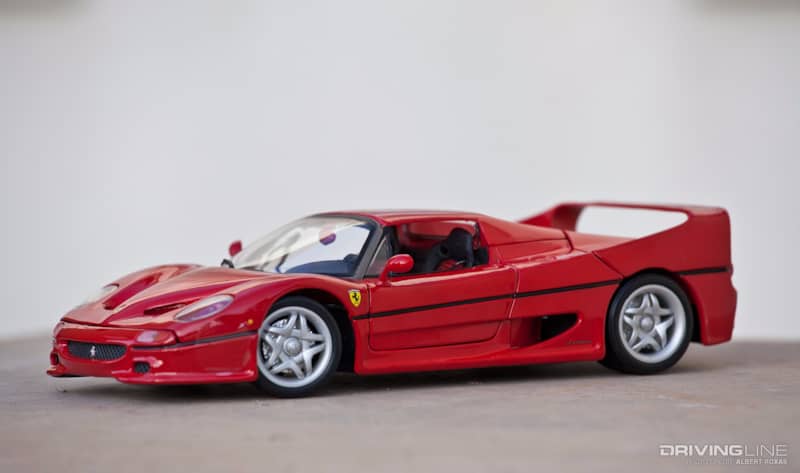 The quality isn't great, but it's not terrible either, especially considering the price point. Look closely and you'll see some inconsistencies and lower quality detail associated with mass produced diecasts.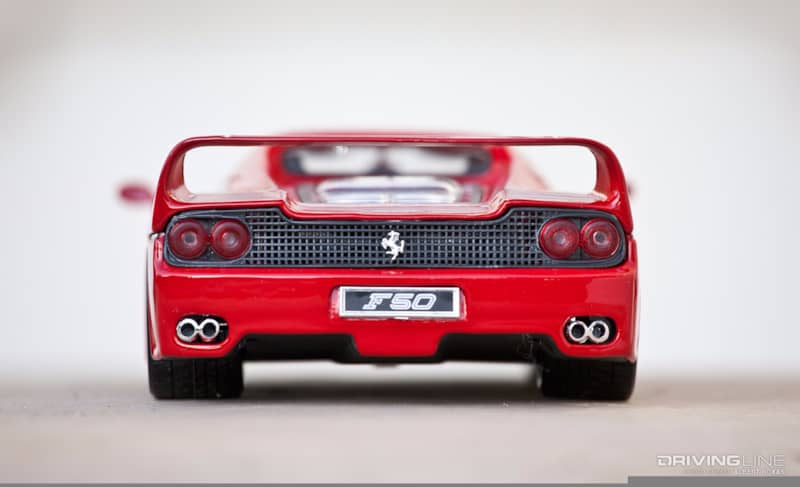 On a positive note, Maisto incorporates moveable parts like opening doors, trunk and hood as well for most.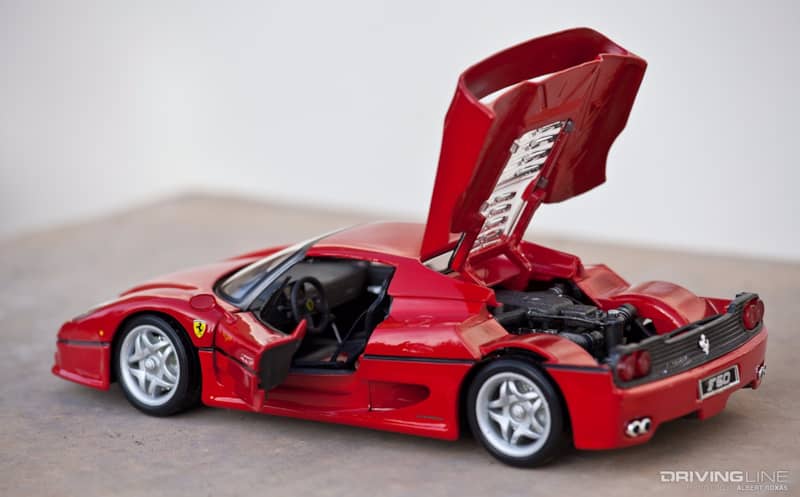 For the rookie diecast collector, Maisto is a nice entry-level brand to start your collection.
Hot Wheels
Next up, another well-known name: Hot Wheels (Elite version shown) by Mattel. Usually associated with the smaller 1:64 scale, they also produce the large 1:18 scale and have a nice variety of car manufacturers available.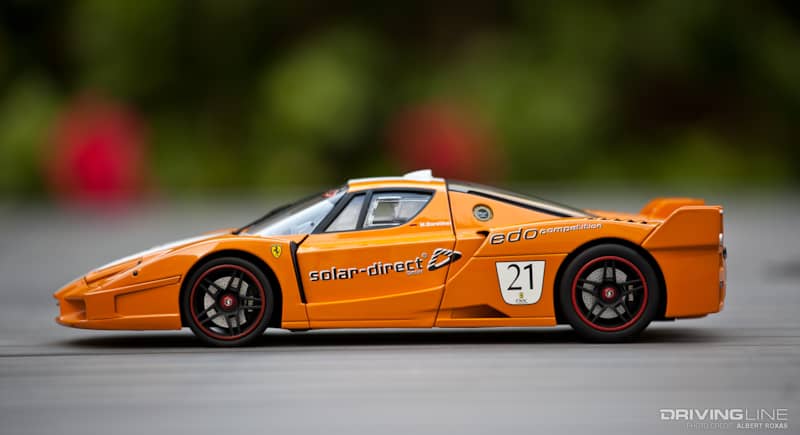 The difference in paint quality and parts is immediately apparent, with an overall heavier feel and components of higher quality. From the soft compound slicks to the detailed livery and paint scheme, the Elite version is an excellent model for the avid collector, with a retail price point range of $75 to $150, depending on the particular model.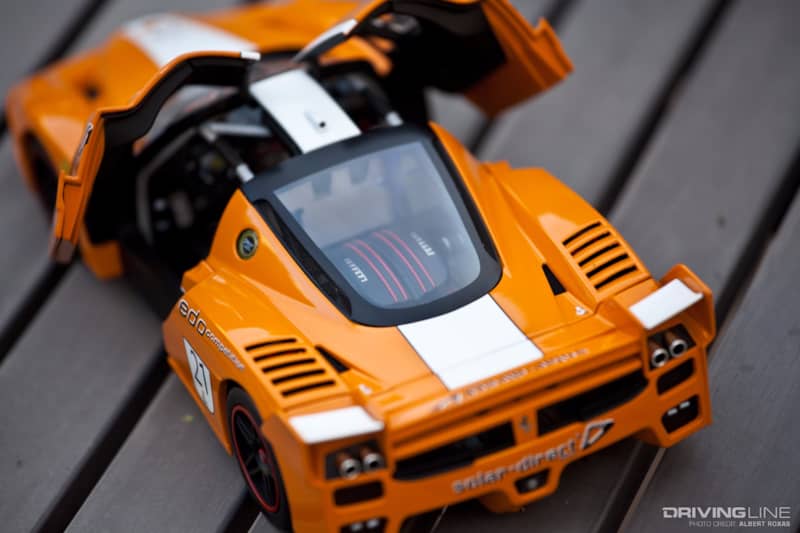 The fine points in the engine bay alone are worth the additional price, such as the details in the intake housing along with precision paint, which is especially noticeable with this color scheme across the entire body.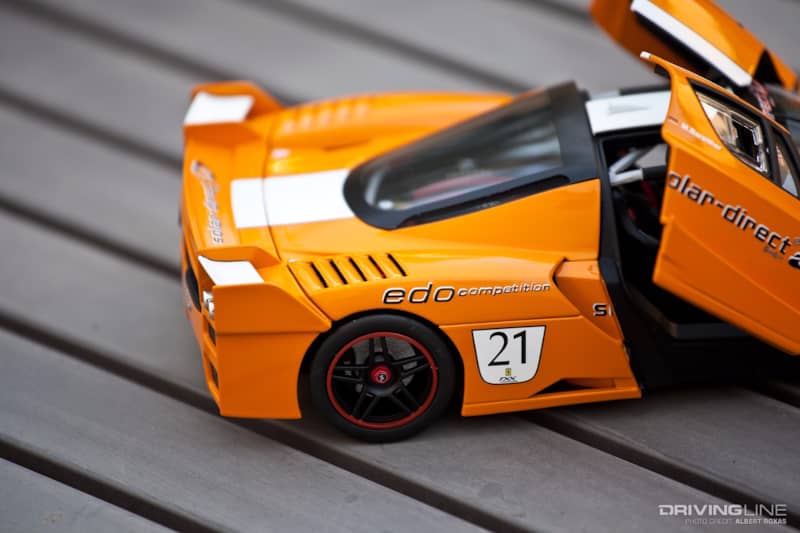 Not all diecasts are actually diecast. New technology has allowed for alternative "composite" bodies, which allow for a lower price point due to saved manufacturing costs yet are still high quality in detail. 
Kyosho
The latest of these resin body alternatives is under the Kyosho, popular among most hobbyists.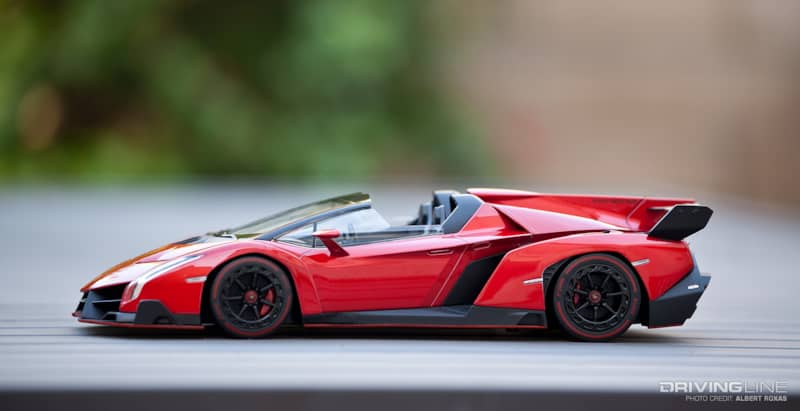 What's more striking than a Lamborghini Veneno Roadster in Red? 
Advances in technology bring this particular model in at $85. Not bad, right? Hold up, one of the primary drawbacks of resin or composite models is that they are sealed, meaning there are no moveable parts. No doors that open, no engine lids to prop. This can make or break a purchase for some collectors, depending upon their preference on display.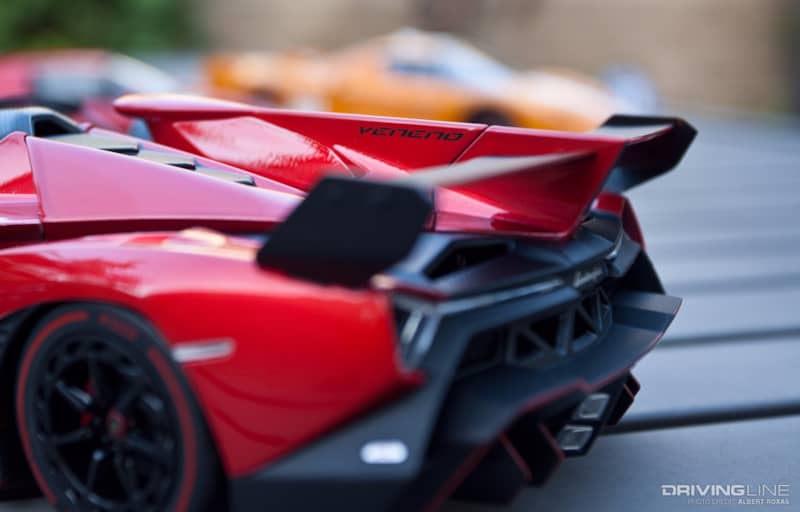 I was personally a little disappointed with the fit and finish on the Veneno, as a resin body, the lines and paint should be more exact than diecast, which I found to actually be of lower quality than its diecast stable mates. Seam spacing on the body parts was poor overall, not as bad as the Maisto, but not as good as the Hot Wheels Elite, either.
AUTOart
Like the name suggests, these guys really create automotive art. The intricacies and details on the AUTOart models are incredible. From the red tow hooks to the stamped rivets on the spoiler attachments, no detail is spared. AUTOart pricing varies, but most 1:18 starts well north of $129, but are absolutely worth it. As of late, AUTOart's prices have gone up, and rightly so, with quality this good.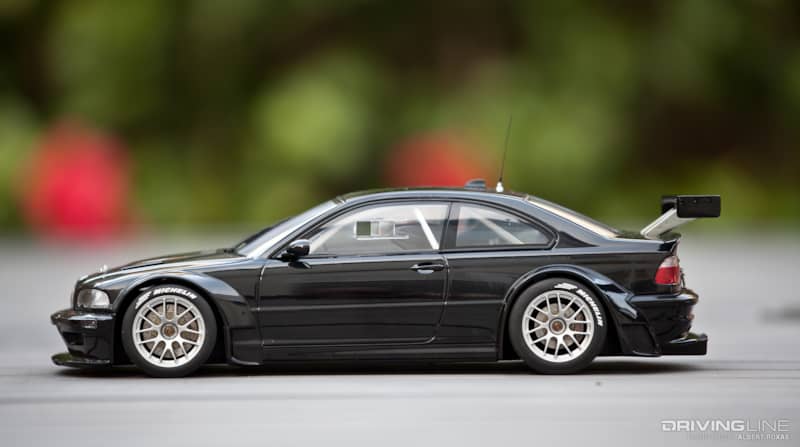 The mesh on the motorsport kit is separate and noticeably softer than the body itself, just like the real thing. Each of the individual parts of the kit feel as if they are separate (lug bolt, exhaust, spoiler, etc.), a testament to the original mold.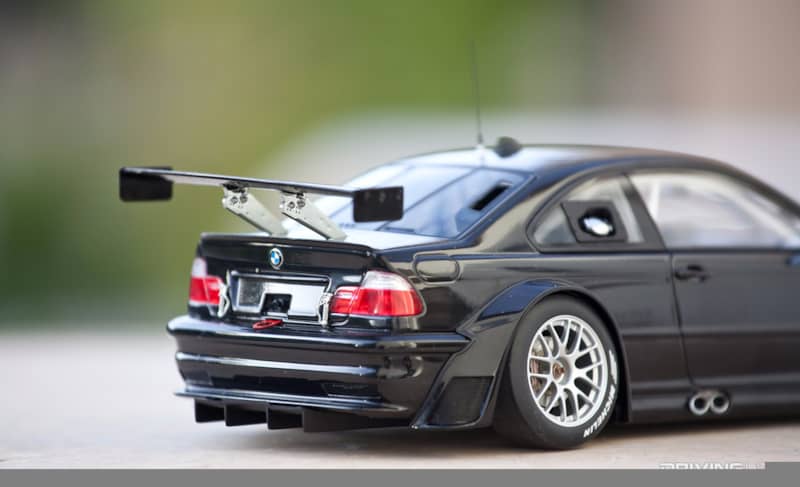 MINICHAMPS
Quite possibly the best amongst reasonably affordable 1:18 scale diecast in my opinion, MINICHAMPS are second to none.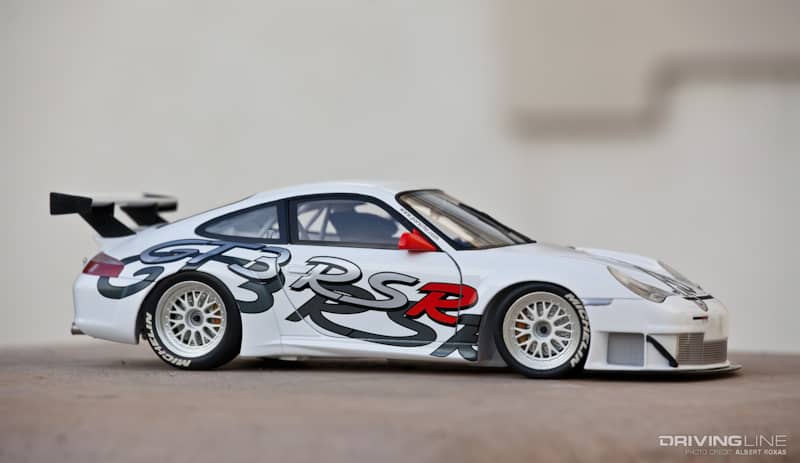 The sheer weight of the MINICHAMPS cars make them feel well put together. They are the heaviest of the bunch, which for me is important, as the feel equates to quality. They are solid, yet open up to show textured seats and steering wheels.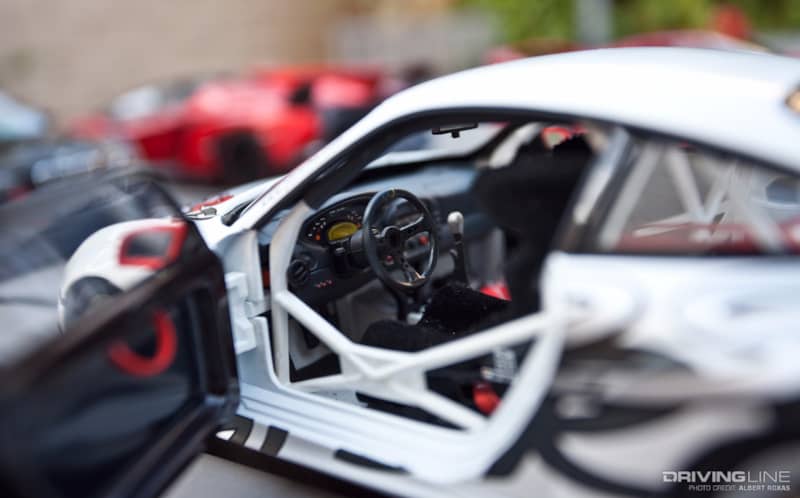 The exposed lines running through the center of the cockpit to the engine are real rubber and even cable tied just like the real deal.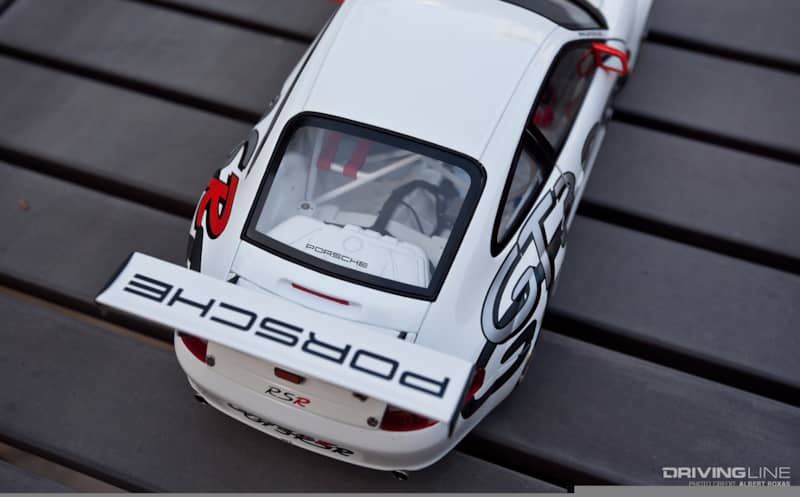 The motorsport center brake light is made of separate pieces, as are the rear engine lower crossbar shown and red tow hook. Even the hood pins are separate.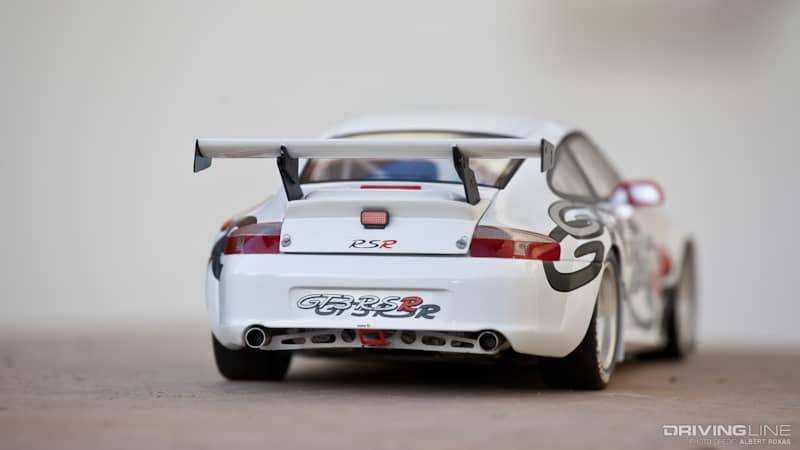 MINICHAMPS cars come in at a respectable $115 to $215. They don't have quite the same selection model wise as Hot Wheels, AUTOart or Maisto, but they make up for it in overall quality and craftsmanship.
To collect little cars or big cars? As you can see, they can be equally as expensive; the choice is up to you.