Electric Pony: A 900 Horsepower, Manual Transmission Ford Mustang EV Changes Things Up
Whether it's across the Pacific in Tokyo or here in the US at the SEMA Show, there seems to be no stopping the electric cars. Earlier this week we took a look at GM's new "eCrate" concept designed as a EV retrofit for vintage cars and trucks, and not to be outdone Ford also showed off a custom EV project at SEMA, this one based on the current Mustang.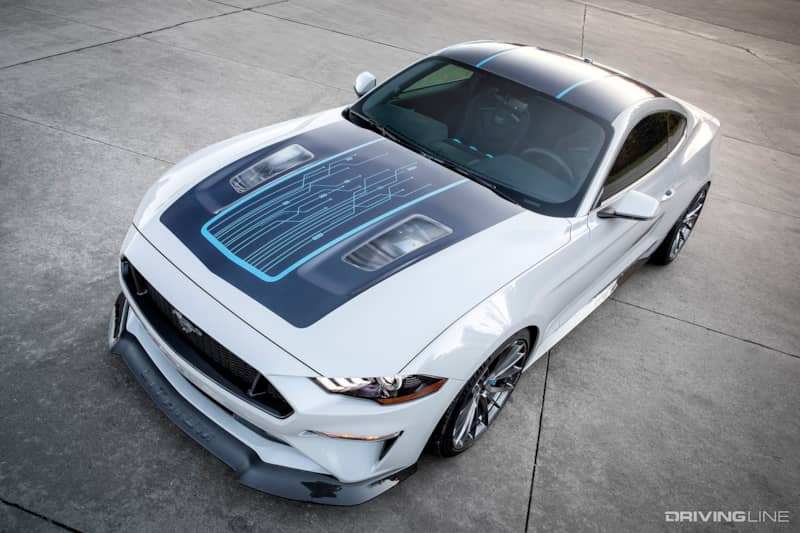 Called the Mustang Lithium, the project was done as a collaboration between Ford and Webasto in order to show the potential of the Mustang as a high performance EV in the coming years. Ford hasn't been shy about its electrification plans with a "Mustang-inspired" electric crossover already confirmed for production and plenty of other EV projects in the works.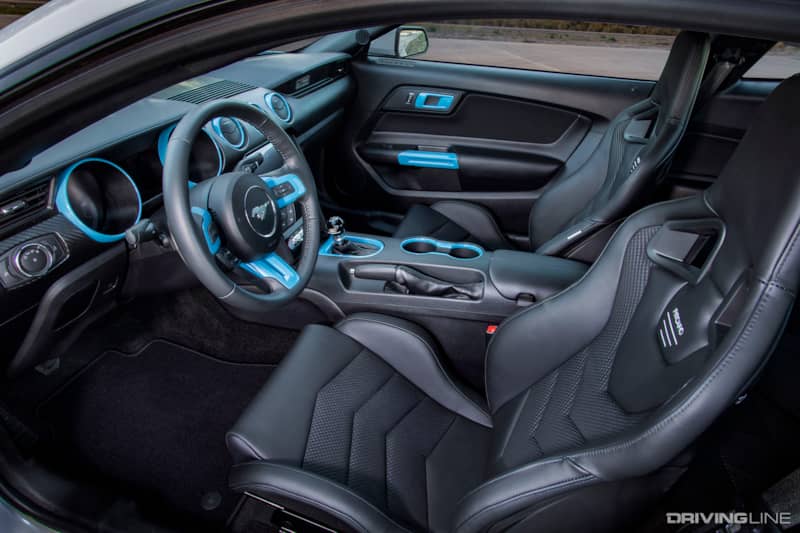 As for the Mustang Lithium, its 5.0 liter V8 engine has been removed and in its place are a a Phi-Power dual-core electric motor supplied by an 800-volt Webasto battery. Ford says the setup is good for a pretty amazing 900 horsepower and over 1,000 pound feet of torque.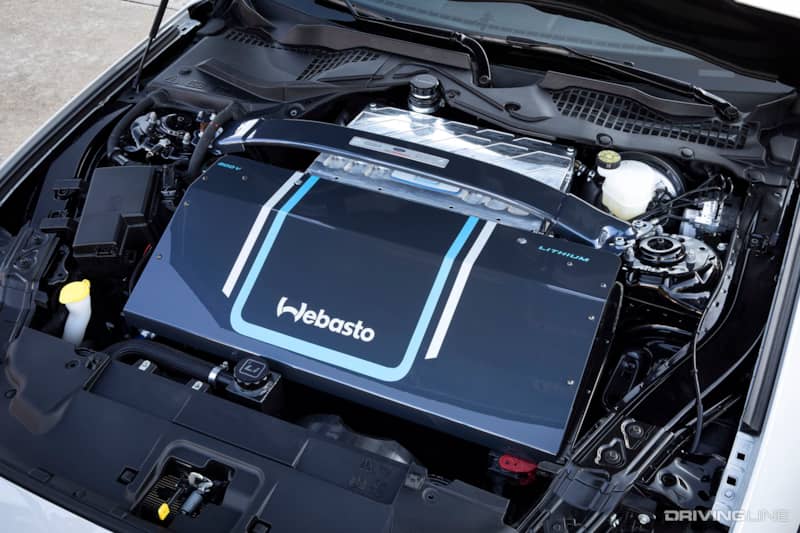 But what's especially interesting is that all of that electric power is fed through a traditional six-speed manual gearbox—a beefed up version of the Getrag MT82 to be exact. This stands in stark contrast to almost all production EVs which use single speed automatics.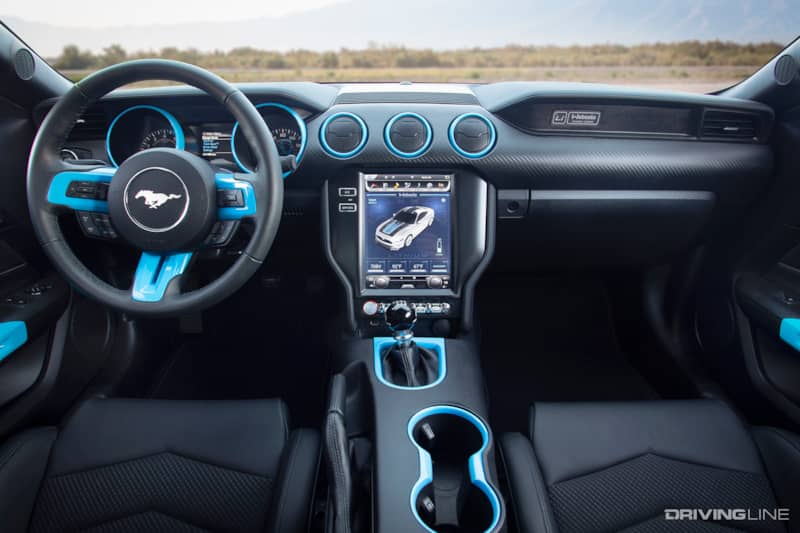 While it would be hard to pass judgment without driving one, the idea of a manual transmission in an EV is something that could potentially bring back some of the driver involvement many say electric lack, even if it was used at much more modest power levels.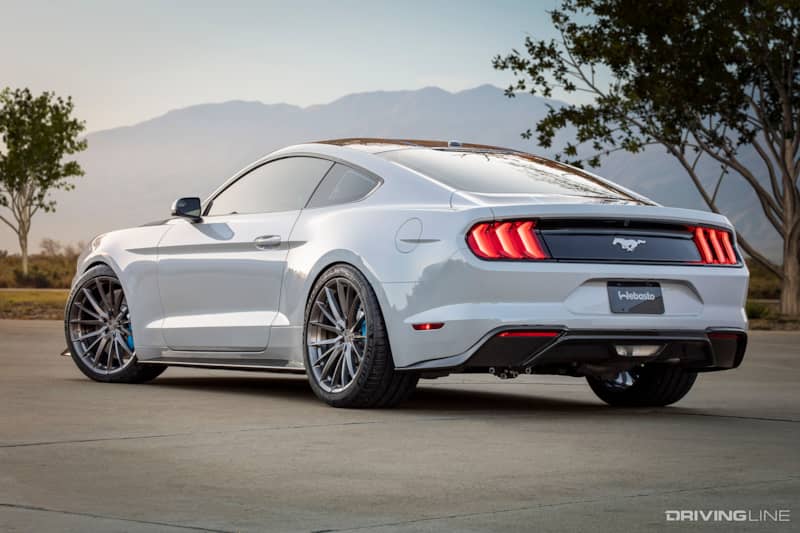 For now the Mustang Lithium will remain a one-off project, but given Ford's all out push towards EVs and plug-in vehicles the introduction of an actual all electric Mustang seems more a matter of "when" then "if." Here's hoping the inevitable electric Mustang experience will be worthy of the car's long history of performance and fun.
For a different type of EV experience, check out the AWD "baby GT-R" Leaf prototype that Nissan has been playing with.