Emissions-Friendly Diesel Parts For Late-Model GM's
When the last major diesel emissions crunch went into effect back in 2010, General Motors responded with the LML Duramax. The fifth rendition of the iron-block, aluminum-headed V8 debuted in '11 model year Chevrolet Silverado and GMC Sierra HD trucks and packed 397 hp and 765 lb-ft of torque. And thanks to its use of selective catalytic reduction (SCR) technology, the LML Duramax met the new, ultra-low NOx limit, which had been progressively phased in between 2007 and 2010. The LML would be retired in 2017 with the release of its 445hp, 910 lb-ft successor: the L5P Duramax.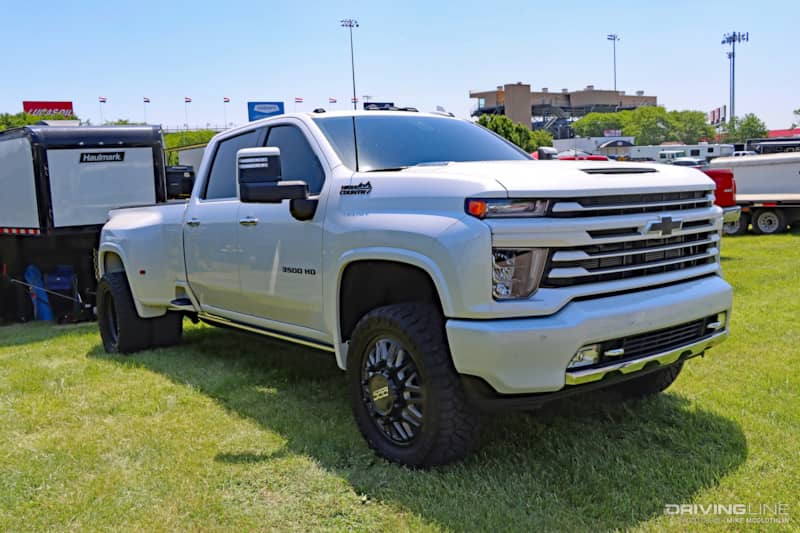 No different from Ford's 6.7L Power Stroke or the 6.7L Cummins used in Ram trucks, the '11-newer Duramax platform conceals a boatload of hidden potential. Thanks to high-pressure common-rail injection, considerable performance gains can be had with ECM tuning alone. But in order to keep things on the up-and-up, calibrations that don't warrant the removal of emissions equipment or increase engine emissions are paramount in the year 2023. Aftermarket companies that have invested in adhering to emissions standards along with obtaining E.O. numbers from CARB are ensuring the diesel performance segment has a future—and we're highlighting some of the most popular CARB-compliant Duramax parts this time.
The LML Duramax
Of all The Big Three diesel engine options, the 6.6L Duramax is the closest to what it was when it debuted back in 2001. To be sure, much has changed internally and externally, but it's clear that GM was thinking ahead when it developed the 6.6L Duramax, engineering it with room to grow in order to meet future emissions regulations. Not unlike any other engine that enjoys a strong enthusiast following, the LML's factory 397 hp and 765 lb-ft rating wasn't enough to keep power hungry GM owners satisfied for long. Getting these '11-'16 trucks into 500rwhp territory is extremely easy but—in light of diesel performance effectively becoming one of the EPA's biggest targets in recent times—doing it with the factory emissions systems intact is becoming more and more important for truck owners.
The L5P Duramax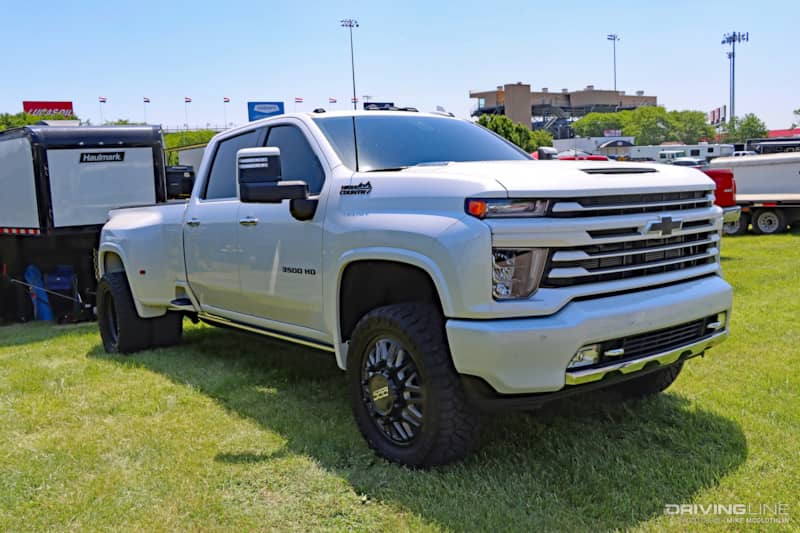 Not only did a different high-pressure common-rail injection system (supplied from Denso) make the L5P more reliable than the LML, but it packed a best-in-class horsepower rating of 445 hp when it was released in the fall of 2016 (and the potential for a whole lot more). The new and improved GM V8 diesel also turned out a respectable 910 lb-ft of torque, boasted an electrically controlled and actuated BorgWarner variable geometry turbocharger, revised cylinder heads and stronger pistons. And although the L5P Duramax came with a new, Continental E41 ECM which proved hard to crack, the aftermarket eventually infiltrated it and began offering calibrations that could easily push a '17-newer GM HD beyond 550rwhp.
CP3 Conversion ('11-'16 LML's)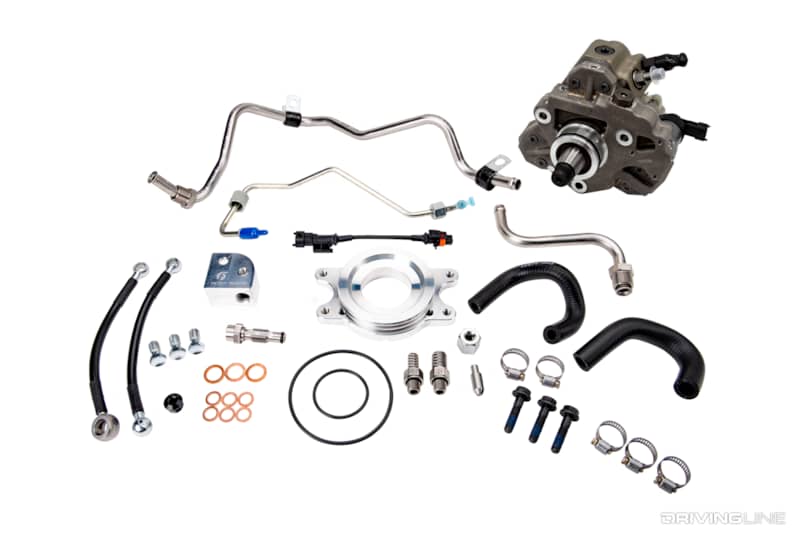 Before the fun starts with any LML Duramax, owners should know that the '11-'16 engines came with a Bosch CP4.2, a high-pressure fuel pump that is notorious for failing and taking out the injectors and fuel rails when it goes. Reverting back to a Bosch CP3, a pump that enjoys rock solid reliability and that came on all Duramax engines prior to the LML, is possible thanks to CP3 conversion kits offered by Fleece Performance Engineering and S&S Diesel Motorsport. Their bolt-on systems require zero ECM tuning to integrate a CP3 and both companies pursued and obtained E.O. numbers for their product. In addition to adding reliability to an LML Duramax, the CP3 provides 20-percent more fuel volume—perfect for when you're ready to add horsepower.
CARB-Compliant LML Tuning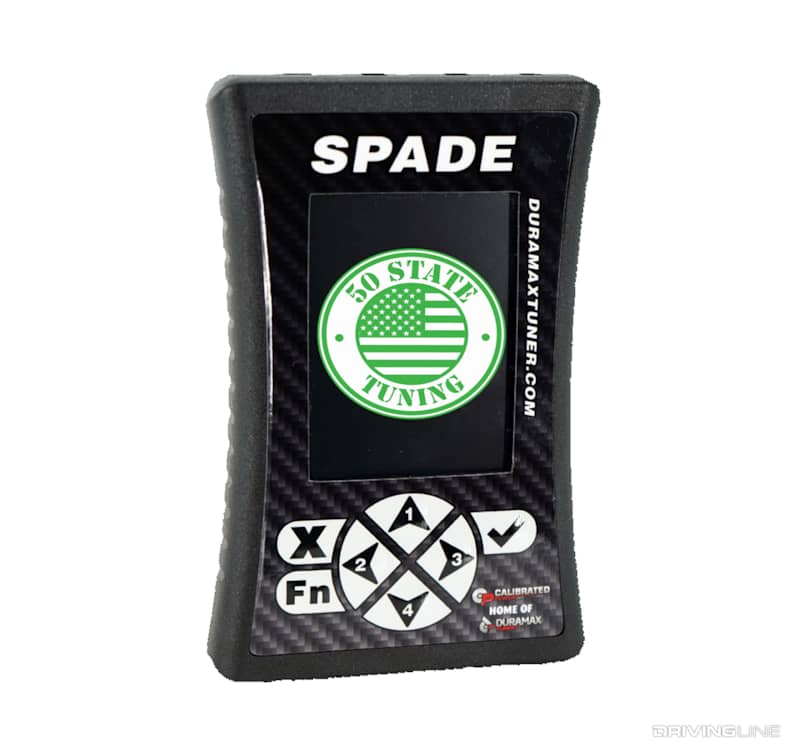 While there are several emissions-friendly tuning options for the LML Duramax ('11-'16), the calibrations created by DuramaxTuner.com offer some of the biggest gains in the industry. The company's 50-state FIVE tune pack carries CARB E.O. #D-845 and provides dyno-proven gains of up to 135rwhp and 243 lb-ft of torque over stock. During testing in its Sport calibration, a fully emissions-compliant, LML-powered HD cleared 532 hp and 1,008 lb-ft on the company's in-house chassis dyno. DuramaxTuner.com's Street tune, which offers 110 hp and 198 lb-ft gains over stock, features proprietary air-fuel ratio limits to reduce soot production. This means less soot accumulates in the diesel particulate filter (DPF), which triggers fewer mpg-killing regeneration events.
CARB-Compliant L5P Tuning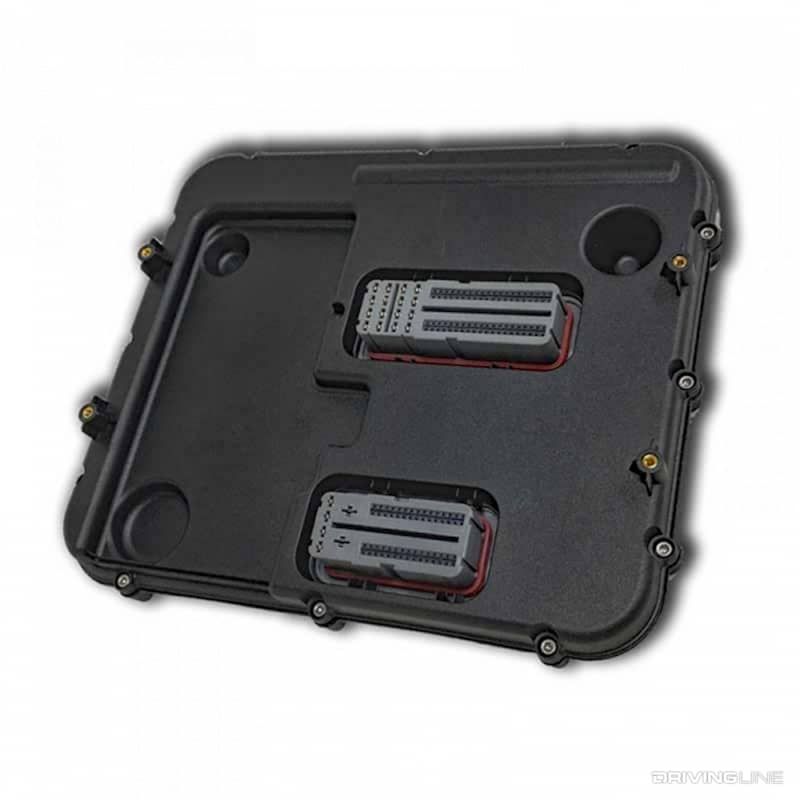 There are noticeably fewer tuning options with E.O. numbers for the L5P Duramax, but one that does carry full CARB-compliance is made by Edge Products. The company's Pulsar module can add as much as 132 hp and 293 lb-ft of torque to a '17-'19 L5P Duramax-powered GM's bottom line. For a simple, plug-and-play, 500rwhp combination that's 100-percent street-legal, the Pulsar is hard to beat. And while Edge offers Pulsar tuning for the '20-'23 L5P, it remains 49-state legal with its CARB E.O. number pending as we went to press. We'll note that many other tuning products for the '20-'23 L5P Duramax are in this same exact position at the present time (pending).
CARB-Compliant LML Turbo Upgrade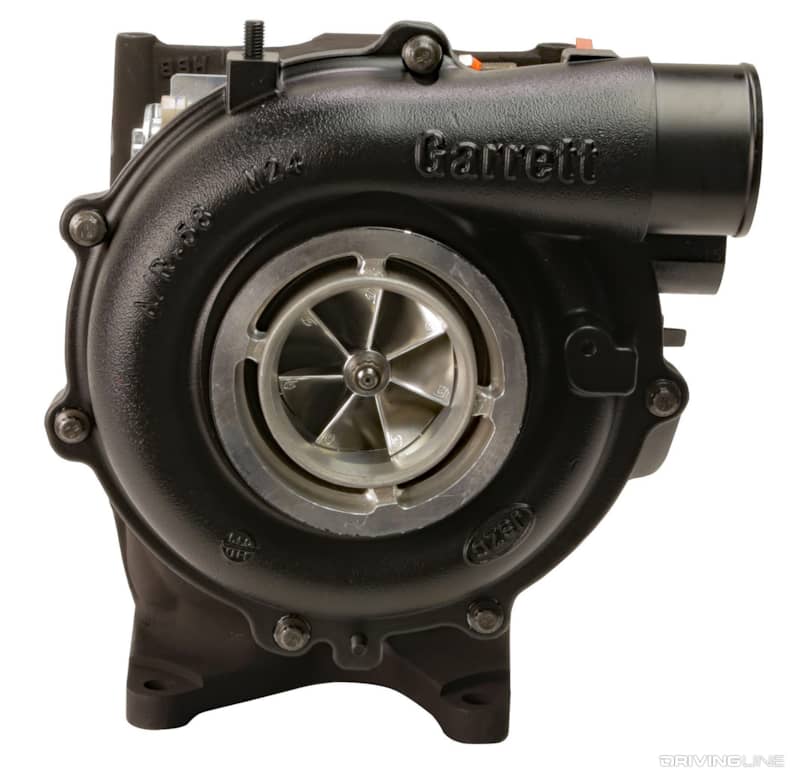 With more horsepower comes more heat for the turbo to deal with, and if you're talking about an aggressively tuned LML Duramax the stock charger will be moving a lot of hot air at higher rpm. This is where a turbo with a properly designed, larger compressor wheel and modified turbine wheel can make a huge difference—and that's exactly what Fleece Performance Engineering's Cheetah offers for the the LML Duramax. Based on the factory Garrett VGT, it's a direct replacement, drop-in install, but its 63mm (inducer) forged milled wheel (FMW) compressor and high-flow turbine wheel support cooler EGT, quicker spool up and as much as 650rwhp. As you may have already guessed, Fleece's CARB-approved turbo (E.O. #D-834-3) is a big seller in the aftermarket.
Legal Air Intake Upgrades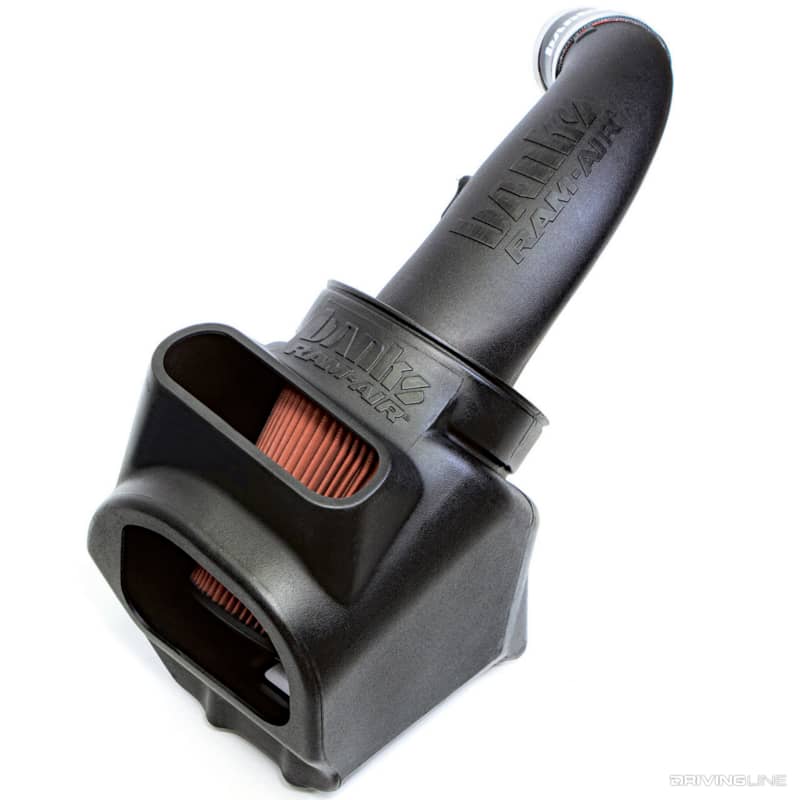 Freeing up the intake path in front of a turbocharger's compressor wheel has never been detrimental to performance. In fact, solid gains can be squeezed out of a bone-stock diesel with the addition of a cold air intake. One company that's done its homework on air density over the years is Banks. Their Ram-Air intake system for the LML Duramax is 35-percent less restrictive than the factory hardware, frees up as much as 39 additional horsepower and carries an E.O. number. Banks' Ram-Air system for the '17-'19 L5P Duramax also comes with an emissions-friendly E.O. sticker, flows 852 cfm (vs. 500 cfm stock) and can add up to 20 hp. For the '20-'23 L5P, Banks offers an intake resonator delete that's 50-state compliant.
DPF-Back Exhaust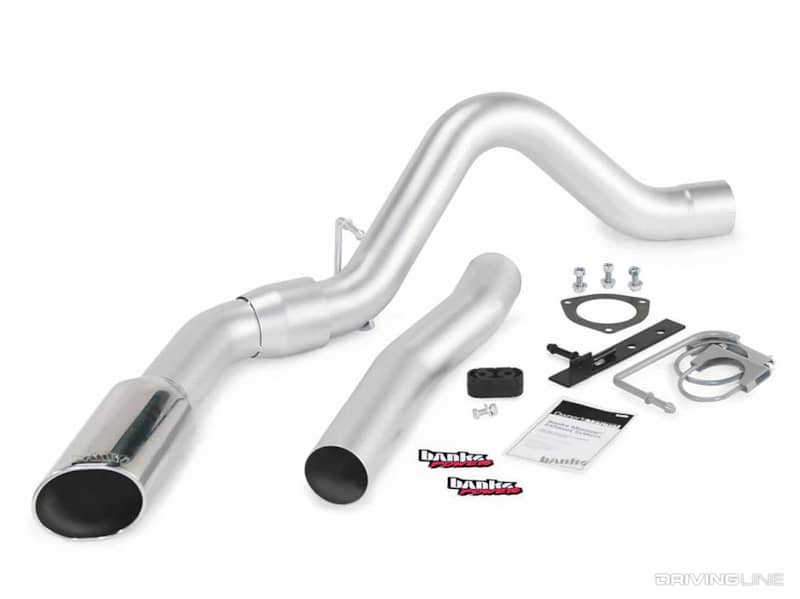 While the LML and L5P's factory exhaust aftertreatment system is thought to be a major performance hindrance, the DPF and its supporting pieces isn't nearly as restrictive as many believe it is. In fact, well north of 600rwhp has been made on DPF-intact Duramax-powered GM's. But while you can't legally touch the DPF, you can upgrade the portion of the OEM exhaust system beyond it—and you can do it without obtaining an E.O. number. Banks' Monster Exhaust system reduces backpressure by up to 89-percent from the DPF-back as well as provides a 9-percent drop in backpressure up at the turbine inlet of the turbocharger. Its system also yields 15-percent lower exhaust temperatures at the tailpipe and includes a tip that forces exhaust to exit to the side (not blow straight behind the truck like stock), which is much safer for when a trailer is tracking behind you.
More From

Driving Line
Believe it or not, your late-model GM HD's biggest weak link isn't its emissions system when it comes to adding more horsepower—it's the Allison transmission.